08 mai 2016
Out : May 13th, 2016 (Europe) / June 3rd, 2013 (USA)

Available as DVD/Blu-Ray/2CDs
Pour une prestation de choix en tête d'affiche du E-Tropolis Festival à Oberhausen en Allemagne, c'en a été assurément une et c'était une trop belle opportunité à ne pas manquer, pour réaliser une captation en vue d'un live tant attendu pour souligner et saluer la carrière de DIE KRUPPS.
Oui, les piliers et pionniers de l'Indus- Metal que sont DIE KRUPPS, affichent plus de trois décennies au compteur depuis leurs débuts en octobre 1980, mais quelle fraicheur et énergie, intensité intactes et sans cesse renouvelées, ce groupe classe et sans prise de tête, a su garder et ne cesse d'afficher autant sur albums que sur scène via leur Indus savamment matiné de Metal aux riffs génialement lourds et d'une touche d'Electro qui explosent en des ambiances riches quelles soient lourdes d'intensité dans le meilleur sens du terme ou plus légères.
C'est donc devant une salle pleine à craquer et un public conquis et réactif au possible, qu'en ce 22 février 2014, le groupe s'est produit et a délivré son savoir-faire en un set de 90 minutes où toute sa créativité au long des années, s'est retrouvée et s'est exprimée à plein dans la set-list. Un choix de roi que d'entendre, notamment, « Dawning Of Doom », « Robo Sapien », « Risikofaktor », «Schmutzfabrik », « Metal Machine Music », « To The Hilt », « Fatherland », ou sur les rappels, « Crossfire » et « Machineries Of Joy ». En fait, la set-list offre un éventail de tous les titres emblématiques du DIE KRUPPS où chacun pourra donc aisément y piocher et trouver son bonheur de Metalhead.
« Live Im Schatten Der Ringe » est, en résumé, l'un de ces lives réussis et qu'il fait bon se procurer et savourer en DVD, Blu-Ray ou encore double CD: DIE KRUPPS y font merveille d'autant plus qu'il s'agit de leur premier live 'visuel'! :)
Tasunka


Line-Up DIE KRUPPS:
- Jürgen Engler : Vocals, Steelophone
- Ralf Dörper : Synthesizer
- Marcel Zürcher : Guitar
- Bradley Bills : Drums
Tracklists:
DVD/Blu-ray:
01. Intro
02. Blick zurück im Zorn
03. Dawning Of Doom
04. Risikofaktor
05. Im falschen Land
06. Essenbeck
07. Der Amboss
08. The machinist of joy
09. Part of the machine
10. Industrie-Mädchen
11. Schmutzfabrik
12. Robo Sapien
13. Metal Machine Music
14. To the hilt
15. Nazis auf Speed
16. Fatherland
17. Machineries of joy
18. Crossfire

CD 1:
01. Intro
02. Blick zurück im Zorn
03. Dawning of doom
04. Risikofaktor
05. Im falschen Land
06. Essenbeck
07. Der Amboss
08. The machinist of joy
09. Part of the machine
CD 2:
10. Industrie-Mädchen
11. Schmutzfabrik
12. Robo Sapien
13. Metal Machine Music
14. To the hilt
15. Nazis auf speed
16. Fatherland
17. Machineries of joy
18. Crossfire
Tour dates 2016:
-14.05.2016 – Wave Gotik Treffen (DE)
-05.08.2016 – Wacken Open Air (DE)
-06.08.2016 – Laba Daba Festival (LT)
-12.08.2016 – Brutal Assault Festival (CZ)
-13.08.2016 – Mera Luna Hildesheim (DE)
… more to come
---
---

---
05 mai 2016

Release Date: May 6th, 2016
Realease Date N. America: May 13th, 2016
Si je vous parle de la dernière pièce maitresse d'un quatuor qui sait saisir, apprivoiser, le feeling, la 'sonorité de l'univers' comme eux-mêmes le posent et avec justesse, peut-être serez vous déjà sur la piste ou perdu ?
Alors, peut-être que leur épurée et pourtant si parlante pochette ou encore les consonnes seules et du groupe TFN et de leur quatrième album « SFHVN », vous aideront ?Toujours pas ou plutôt pas encore ?
Alors, parlons d'un quatuor instrumental de passionnés, venus de Pologne, qui savent apprivoiser le feeling et sa large palette via leur Post Rock, où électro et Metal, guitares et piano, claviers, basse, batterie, se mêlent en une alchimie qui cotoie l'émouvant, l'intense, frole le sombre pour mieux rebondir et exploser en pleine lumière, bardé d'une énergie, d'une spontanéité, qui vous emmènent, vous touchent, vous bousculent pour mieux pour emporter loin, encore plus loin dans chaque recoin et ils sont multiples, de cet univers riche en expérience et sensations que TIDES FROM NEBULA, car oui, c'est bien d'eux dont il s'agit, ont le secret.
Quatre musiciens de talent, quatre albums dont cette dernière œuvre « Safehaven » qui mérite ce nom, car oui, « Safehaven » est une réussite autant de par ses compositions, interprétations inspirées, que de par la production que le groupe a réalisée, seul, ayant appris auprès des plus grands en ce domaine, lors de leurs collaborations pour les précédents albums.
Un bijou d'album qui a une profondeur à bien des niveaux, « Safehaven » en est assurément un !
Et il tarde de voir TIDES FROM NEBULA défendre ou plutôt et surtout, partager, ce qui tient tant au cœur du quatuor, leur dernier né, lors de leur tournée ce printemps 2016 (dates ci-dessous)

Chaudement recommandé, donc, tout ce très 'profondément aérien' ;) « Safehaven » de TIDES FROM NEBULA !

Tasunka

Line Up TIDES FROM NEBULA:
-Adam Waleszynski - Guitar
-Maciej Karbowski – Guitar, Keys, Piano
-Przemek Weglowski - Bass
-Tomasz Stolowski - Drums
"Safehaven" Tracklist: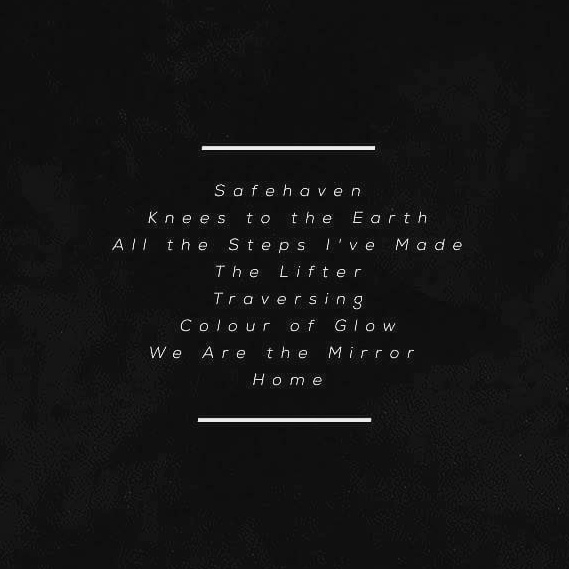 ---
Tourdates:
-06 may: DunkFestival, Zottegem, Belgium
-07 may: We Are a Young Team, Metz, France
-08 may: Sanctuary, Basingstoke, UK
-09 may: Boston Music Room, London, Uk
-10 may: Audio, Glasgow, UK
-11 may: Firebug, Leicester, UK
-14 may: Heretic Club, Bordeaux, France
-16 may: Le Saint Des Seins, Toulouse, France
-17 may: Sidecar, Barcelona, Spain
-18 may: Le Molotov, Marseille, France
-19 may: La Gravière, Geneva, Switzerland
-20 may: Freakout Club, Bologna, Italy
-21 may: Lo-Fi Club, Milan, Italy
-22 may: Rockhouse, Salzburg, Austria
-24 may: Sedel, Luzern, Switzerland
-26 may: Druckluft, Oberhausen, Germany
-28 may: Neushoorn, Leeuwarden, Netherlands
-29 may: Badehaus Szimpla, Berlin, Germany
-30 may: Cosmic Dawn, Jena, Germany
---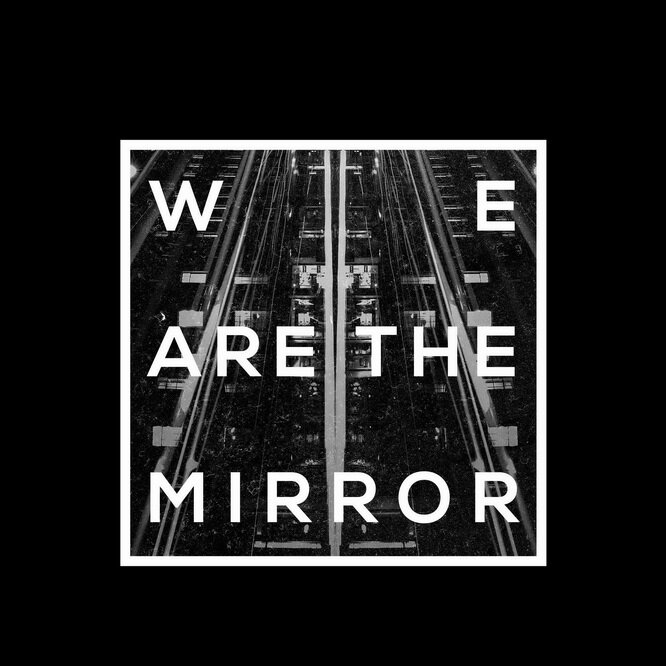 ---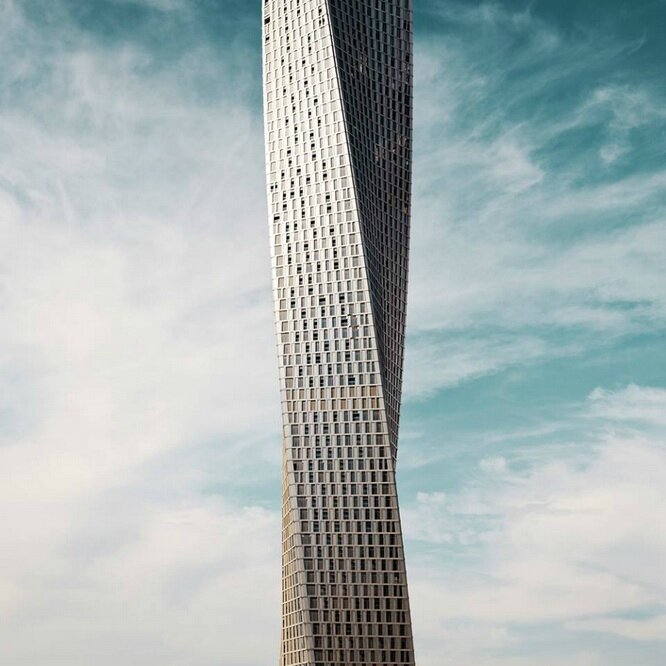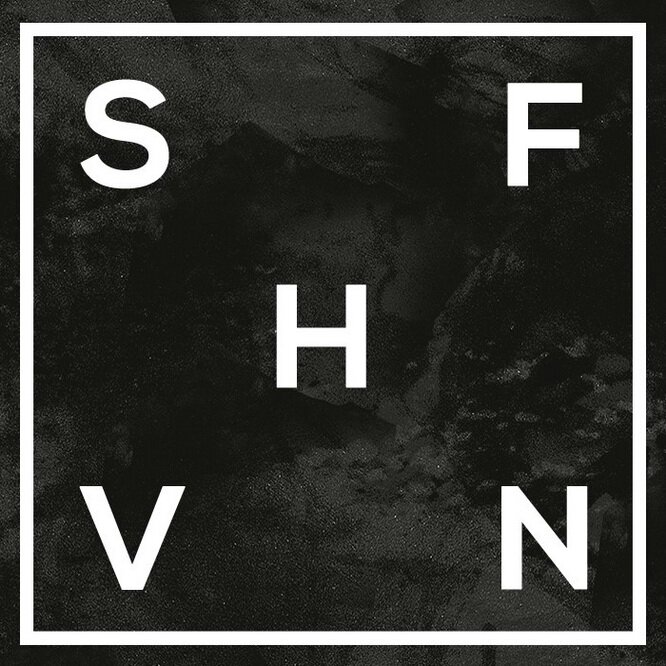 ---
10 avril 2016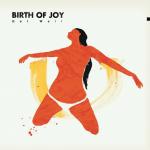 Release date: 26 February 2016
BIRTH OF JOY, c'est avant tout l'un de ces trios de choc, de ceux qui vous explosent tout sur scène et de ceux qui progressent avec détermination, toutes tripes, feeling et intelligence dehors : et effectivement, avec leur nouvel opus « Get Well », les hollandais savent intelligemment renouveler leur style et mâtiner leurs influences de Rock'n Roll 60/70s tout en s'en éloignant sans les renier pour autant mais en y apportant des touches appuyées de Stoner, d'une pincée de Punk et d'apport d'éléments Progressive-Rock, saupoudrés de ce psychédélique qui vous souffle, vous retourne, vous emporte tout en vous laissant un sourire ravi aux lèvres et une envie de vivre à fond, au coeur.
Rien à dire d'autre, si ce n'est déguster comme un mets de choix, ce « Get Well » via de titres aussi prenants, intenses que peuvent l'être : « Numb », « Those Who Are Awake », « Choose Sides », « Meet Me At The Bottom» ou encore « Get Well », ce morceau titre de 08 :06 , ou ceux, nerveux, comme « Midnight Cruise », « You Got Me Howling » et le superbement péchu et entrainant : « Hands Down », pour ne citer qu'eux. La patte de Joris Wolff (Within Temptation, De Staat, Mister and Mississippi etc.) pour l'enregistrement, les arrangements, se retrouve à nouveau et comme pour le précédent album « Prisoner » (2014), participe pleinement à restituer toute la sueur, la profondeur, la dynamique qui caractérisent la personnalité de BIRTH OF JOY, ce qui vaut d'être souligné.

BIRTH OF JOY délivrent, avec « Get Well », un bel album efficace au possible, qui se voit chaudement recommandé tout autant que leurs prestations scéniques (voir dates ci-dessous) lors d'un de leurs nombreux concerts et notamment aux côtés de MUSE en juillet prochain.

Tasunka

Tracklisting "Get Well":
01-Blisters
02-Meet me at the bottom
03-Choose sides
04-Numb
05-Midnight cruise
06-Carabiner
07-Those who are awake
08-You got me howling
09-Get Well
10-Hands down

Line Up BIRTH OF JOY:
-Kevin Stunnenberg: Vocals/Guitar
-Bob Hogenelst: Drums/Backing Vocals
-Gertjan Gutman: Organ/Bass

DISCOGRAPHY:
2016 Get Well (CD/LP, Long Branch/SPV, Suburban)
2015 Live At Ubu (2CD/3LP, Long Branch/SPV, Suburban)
2014 Prisoner (CD/LP, Long Branch /SPV, Grand Palais/Modulor, Suburban)
2013 The Sound of Birth of Joy (CD/LP, Grand Palais/Modulor)
2012 Make Things Happen (CD re-release, Suburban)
2012 Life in Babalou (CD/LP, Suburban)
2011 Make Things Happen (single EP, Suburban)
2010 Make Things Happen (CD, Birth of Joy)
---
---

The band is touring Europe at the moment with their brand new album "Get Well".
In July Birth Of Joy will head over to Turkey and Romania to support the mighty MUSE on their headliner shows. See all dates below.
APR 10: DE - Munchen, Milla
APR 11: DE - Nuremburg, Festsaal
APR 13: AT - Vienna, Arena
APR 14: CZ - Prague, La Fabrika
APR 15: PL - Warsaw, Stodola
APR 16: DE - Berlin, Privatclub
APR 17: DE - Hannover, Lux
APR 18: DE - Hamburg, Hafenklang
APR 19: DE - Koln, Blue Shell
APR 22: ES - Bilbao, Kafe Antzokia
APR 23: ES - Oviedo, La Salvaje
APR 24: ES - Madrid, La Boite
APR 26: ES - Barcelona, Rocksound
APR 28: FR - Nantes, Stereolux
APR 29: FR - Amiens, La Lune Des Pirates
APR 30: BE - Kontlich, Schoolrock Festival
MAY 13: FR - Besancon, CircaSismic Festival
MAY 14: NL - Eindhoven, Effenaar - Philicorda event
MAY 28: NL - Hellendoorn, Dauwpop
JUN 04: FR - Charleville Meziere, Le Forum
JUN 11: FR - Kervignac, Les pieds dans la vase
JUN 25: NL - Nieuwegein, Geinbeat
JUL 02: UK - Gloucestershire, Nibley Festival
JUL 08: FR - Neuve-Eglise, Festival Decibulles
JUL 09: DE - Bersenbruck, Talge Open Air
JUL 15: NL - Delft, Westerpop
JUL 16: NL - Oldenzaal, Fields of Joy
JUL 22: DE - Nordholz, Deichbrand Festival
JUl 23: NL - Lichtenvoorde, Zwarte Cross
JUL 26: TR - Istanbul, Istanbul Open Air w/ MUSE
JUL 29: RO - Bucharest, Rock The City w/ MUSE
JUL 30: NL - Ijzendijke, Weitjerock
AUG 06: FR - Chevanceaux, Laryrock Festival
AUG 13: BE - Geel, Yellowstock
AUG 15: BE - Oostende, Paulusfeesten
AUG 20: DE - Ahaus, MammaMia Festival
---
---
---
08 avril 2016

Release Date : 8 April 2016
Tenace, au long de plus de deux décennies, le frontman et doué T-Roy aura su gagner le respect pour avoir su rester fidèle à sa musique et mener son navire de groupe, SOURVEIN, au long d'un périple semé d'embuches, parfois près de chavirer, mais sans jamais couler et voici qu'arrive ce nouvel opus « Aquatic Occult », qui semble afficher qu'enfin, SOURVEIN sont arrivés à bon port, en ayant finalement trouvé le solide label qui leur faisait défaut : Metal Blade Records.
Le label croit en sa nouvelle signature, c'est évident et forts de ce premier album dans cette écurie au top, les Sludge Metal Masters de SOURVEIN délivrent quatorze titres qui savent alterner les ambiances riches, variées, entre un Sludge envoutant, qui ne vous entraine pas vers le bas, mais vous fait planer de sa lourdeur qui n'a rien de poisseux, bien au contraire et la part belle faite au chant clair, les guitares et compositions finement inspirées, participent à cette sensation ouverte, qui vous accroche écoute après écoute. Sludge, Doom, Metal, « Aquatic Occult » luit de maintes façon et bénéficiant d'une production qui a su capter l'esprit unique qui règne au long des morceaux, SOURVEIN délivrent avec « Aquatic Occult », un album qui vous colle musicalement à la peau !
Et les guests et amis du chanteur-guitariste T-Roy (voir Track-List) se sont autant investis que SOURVEIN-mêmes, ce qui se souligne et s'entend pour un « Aquatic Occult » qui vient des tripes tout en êtant musicalement convaincant.

SOURVEIN Rule ! En somme :)
Tasunka
"Aquatic Occult" track-listing:
*Reed Mullin on drums
01. Tempest (Of Desire) (feat. Stig Miller-Amebix)*
02. Avian Dawn*
03. Ocypuss (feat. Randy Blythe-Lamb of God, Mike Dean-Corrosion of Conformity)*
04. Aquanaut (feat. Dean Berry-Iron Monkey, Chris Holcombe and Joel Martin-Subrig Destroyer)
05. Hymn to Poseidon*
06. Mermaids*
07. Urchins (feat. Chris Holcombe and Joel Martin-Subrig Destroyer)
08. In the Wind*
09. Cape Fearian (feat. Dave Capps-All Tore Up, Randy Blythe spoken word-Lamb of God)*
10. Capsized (feat. Dave Capps-All Tore Up)*
11. High Tide (feat. Chris Holcombe and Joel Martin-Subrig Destroyer)
12. Bermuda Sundown (feat. Keith Kirkum-ex Weedeater)
13. Coral Bones*
14. Oceanic Procession (feat. Stig Miller-Amebix, Randy Blythe on organ-Lamb of God)*
Aquatic Occult is produced by Mike Dean / mastered by Brad Boatright (Sleep, Yob)
Cover Art by Jordan Barlow (High On Fire, Ritual Killer)

SOURVEIN line-up:
-T-Roy - vocals/guitar
-Lou Gorra - bass
-Rochelle - lead guitars/multi-instrumentalist
-Spider - drums
Featuring guest performances by Lamb of God's Randy Blythe (vocals, organ), Amebix's Stig Miller (guitar), Corrosion of Conformity's Reed Mullin (drums) and many others..
---
---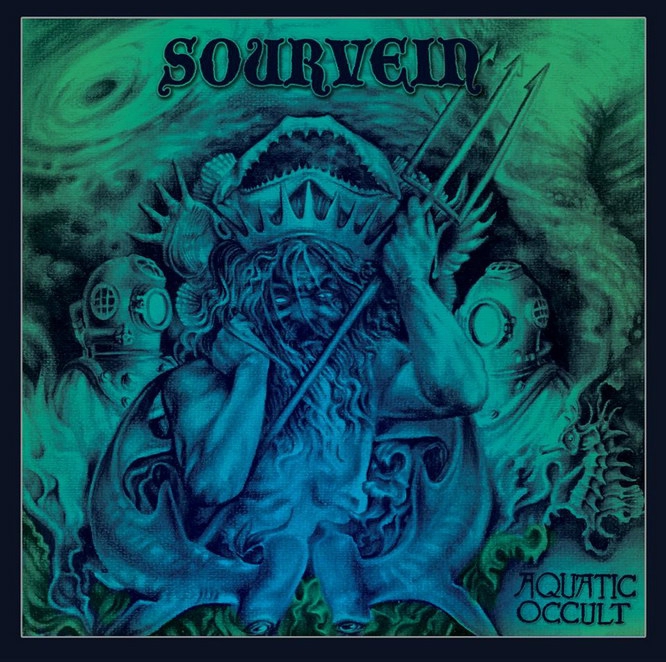 ---
02 avril 2016

"Apocalypse Again"
Release Date Europe: April 1st 2016
Release Date North America: April 15th 2016
"Apocalypse Again" est un album qui se caractérise à plusieurs titres et se distingue, tout d'abord parce qu'il signe et avec panache, le retour de THUNDERSTONE après six ans d'absence et enfin, et non des moindres, parce qu'avec cet opus, les finlandais procurent la surprise de voir rejoindre le groupe, par non moins que leur chanteur originel parti en 2007, le talentueux Pasi Rantanen et son chant à la saveur, à la tonalité qui se marient si bien à l'esprit, au Power Metal racé que sait délivrer avec cœur, âme et implication, toute la troupe.
Et ce retour de THUNDERSTONE au complet et à son son des origines, si apprécié, est à saluer :
tout ce sixième album se révélant effectivement être un déferlement de Power Metal riche, varié, intense, subtilement mélodique et droit au but, aux tripes à la fois. De quoi faire briller le nom de THUNDERSTONE à sa juste valeur, et redonner toute la justification à son nom, puisqu'on assiste, en effet, avec « Apocalypse Again », à un quintette qui sonne comme un tonnerre laché et ce, du premier et furieux titre speed en diable, « Veterans Of The Apocalypse » ou « Wounds », en passant par l'hymnique « Higher », « Fire And Ice », « The Path », le profond « Days Of Our Lives », pour se finir sur l'excellent et épic « Barren Land ».
Les guitares s'envolent, la batterie se lache, la basse se fait remarquer tout autant que les claviers et bien sûr, avec les vocaux pour parachever l'œuvre, car oui, avec « Apocalypse Again », les finlandais délivrent un album qui mérite le titre d'opus', d'autant que la production, léchée, sert au mieux le propos.THUNDERSTONE sont de retour et avec un vent de tonnerre qui puise ses racines dans ce que le groupe a fait de mieux, comme un retour aux racines, une décennie en arrière, tout en étant nourri d'un vent neuf et frais.
Alors, pour conclure, juste une forte envie d'ajouter à l 'adresse de Rantanen et tout THUNDERSTONE:
« Welcome Back ! » :)
Tasunka

Tracklist "Apocalypse Now":
01. Veterans Of The Apocalypse
02. The Path
03. Fire And Ice
04. Through The Pain
05. Walk Away Free
06. Higher
07. Wounds
08. Days Of Our Lives
09. Barren Land
CD first edition comes as Digipak

LINE-UP THUNDERSTONE:
- Pasi Rantanen: vocals
- Nino Laurenne: guitars
- Titus Hjelm: bass)
- Jukka Karinen: keyboards
- Atte Palokangas: drums

---
---

---
---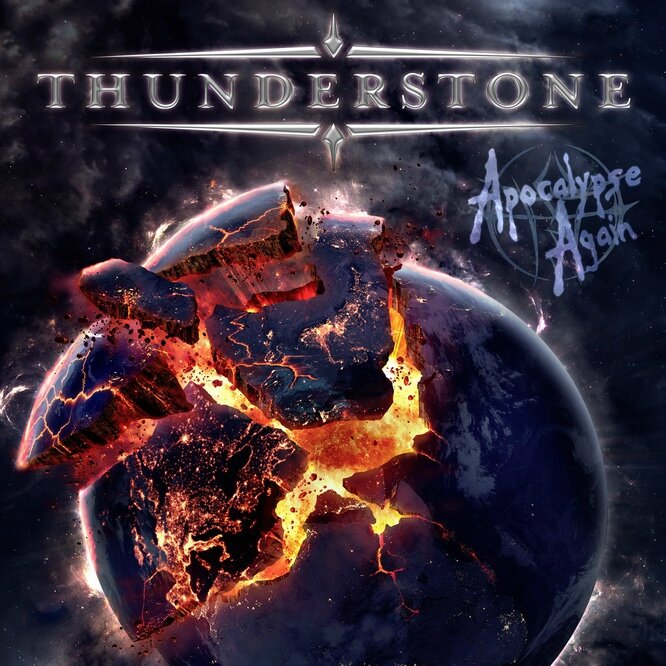 ---
01 avril 2016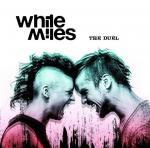 Pour leur second album, « The Duel », WHITE MILES ont enregistré dans les conditions du live en studio et ces talentueux et doués artistes mettent dans le mille : tout d'abord de par l'énergie puissante qui se dégage des morceaux et vous saute aux oreilles avec beaucoup de délectation grace à ce procédé live, ainsi qu'un enregistrement via des moyens analogiques, vintage et une production de premier ordre due à leur ami et guitariste (de COURTNEY LOVE, entre autres): Micko Larkin, qui a su habilement et avec force, rendre l'état d'âme du duo.
Car oui, puissant, habité par l'esprit de Led Zeppelin, des Rolling Stones et celui du Dirty Pole Dance Stoner Blues Rock, leur étant chevillé au corps, le duo autrichien et tyrolien de surcroit, détonne comme si tout une bande le composait et pourtant ils ne sont que deux, mais quelle paire : formée de Medina Rekic aux chant/guitare et de Hansjörg 'Lofi' Loferer à la batterie et chant, ces deux-là, complices au possible, vous bottent carrément les fesses quelque soit l'atmosphère générée!

Alors, la découverte de ce fort bon groupe qu'est WHITE MILES via ce très prenant « The Duel » ainsi que leurs prestations live dans lesquelles ils excellent (que ce soit aux côtés de EAGLES OF DEATH METAL, COURTNEY LOVE, BLUES PILLS, THE ANSWER, ..) est vivement recommandée : ils assurent ! :)

Et il est à saluer et acclamer leur retour sur scène à Paris, le 16 février dernier pour le 'THE NOS AMIS TOUR', en première partie des EAGLES OF DEATH METAL, eux qui se produisaient à leurs côtés en ce sinistre vendredi noir au Bataclan, le 13 novembre 2015 et ont survécu !
Tout comme les EODM, ils sont encore et toujours sur scène : alors, merci à eux !
voici leurs paroles à ce sujet:
WE ARE NO SILENT WITNESS
THE HORROR DID NOT CALM US DOWN
THE WINNER'S WEAPON IS MUSIC, LOVE AND BRAVERY
LET'S SHARE IT ALL TOGETHER
PEACE, LOVE AND ROCK'N'ROLL

Medina&Lofi
Tasunka

"The Duel" Track-List:
01- Sickly Nerves
02- In The Mirror (featuring Micko Larkin on second guitar)
03- Crazy Horse
04- Insane To The Bone
05- A Good Pennyworth
06- Coke On A Jetplane (both sang by Medina / Lofi)
07- A(n) Garde
08- Heid (sang by 'Lofi')
09- Don't You Know Him
10- River of Gold
11- Keep Your Trippin' Wild

Line Up WHITE MILES:
Medina Rekic: Guitar/Vocals
Hansjörg Loferer/Lofi: Drums/Vocals
---
---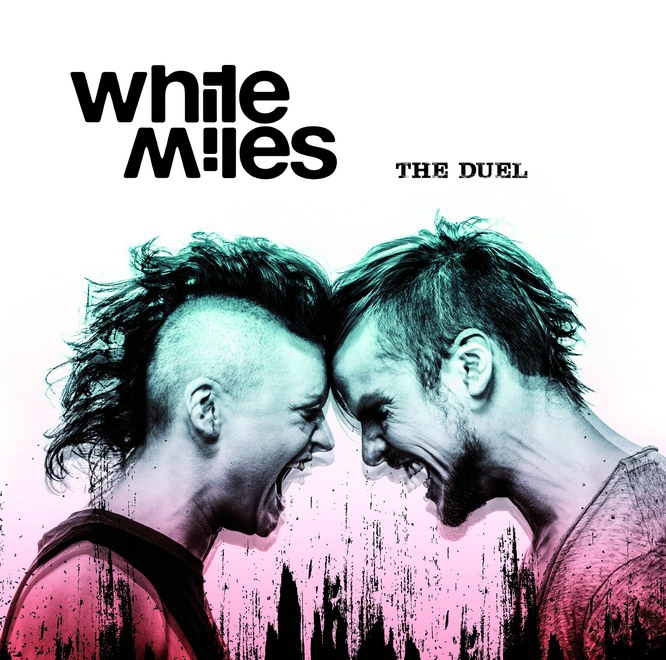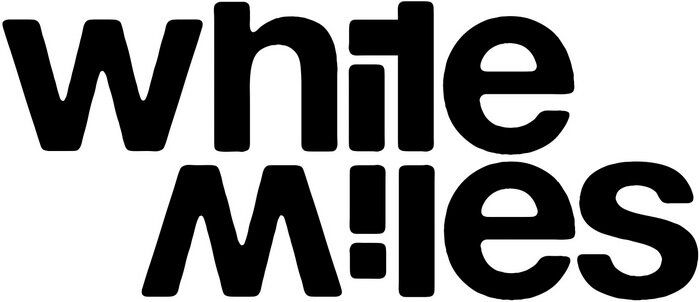 ---
26 mars 2016
==> Tour Dates, Click above ;) <==
---
Kentucky rockers BLACK STONE CHERRY will release their fifth studio album, "Kentucky", on April 1, 2016 via Mascot Label Group.
The band recorded the effort at Barrick Recording in Glasgow, Kentucky.
Taking a "back-to-the-roots" approach, the CD was produced in the same way and same place as BLACK STONE CHERRY's eponymous debut album, which broke the band out of the small southern backwater and onto the world stage.
"Kentucky" track listing:
01. The Way Of The Future
02. In Our Dreams
03. Shakin' My Cage
04. Soul Machine
05. Long Ride
06. War
07. Hangman
08. Cheaper To Drink Alone
09. Rescue Me
10. Feelin' Fuzzy
11. Darkest Secret
12. Born To Die
13. The Rambler
---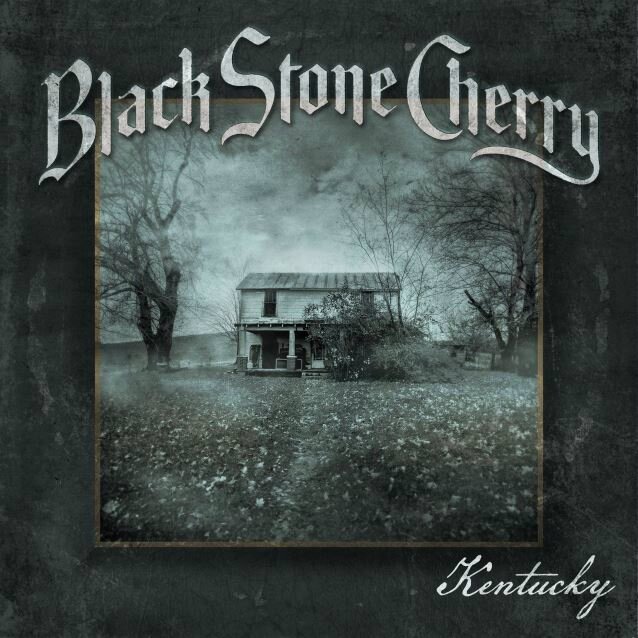 ---
11 mars 2016

Release Date : 19 February 2016
Bien ancrés dans les racines Classic Rock, tout en restant contemporains et fidèles à leurs vastes influences qui vont du Hard Rock, Classic Rock donc, au Punk, les MONSTER TRUCK jouent cette musique qu'ils aiment et auraient aimé entendre, d'où leurs albums à l'ambiance captivante dont ce tout dernier, « Sittin' Heavy », qui mixe ces racines qui leurs tiennent à cœur.
S'ils se font avant tout plaisir, les canadiens savent partager et faire ressentir ce plaisir, au travers d'un Rock, leur Rock, qui sait se fondre au Blues, avec cette touche seventies sans passéisme bien au contraire et qui fait mouche tout au long de ce « Sittin' Heavy » qui fait vibrer, notamment sur des titres tels que « Don't Tell Me How To Live », l'intense Bluesy « Black Forest » ou encore « Another Man's Shoes », le dynamique et entrainant « Things Get Better », et sans omettre de citer dans le même registre, l'hymnique furieux « The Enforcer », avec un détour vers le lent et hypnotisant « To the Flame », pour repasser plein pot par « New Soul », accrocheur à tous niveaux, de la voix aux instruments : du pur classic Rock sans freins avec un solo de guitare du même savoureux parfum et l'album de s'achever via le bien inspiré: « Enjoy The Time ».
Que de chemin parcouru depuis cette année 2008 qui a vu MONSTER TRUCK prendre forme et son envol vers les sommets, car d'un projet de potes aguerris à la scène underground et de ce projet pour le fun, un groupe qui compte s'est construit, avec toujours en fil rouge, ce plaisir intact, cette authenticité qui vous prend de la première note à la dernière et fait des canadiens et de leur musique, l'une de ces choses qui vous collent à la peau.

MONSTER TRUCK confirment avec « Sittin' Heavy », qu'il faut compter avec eux dans le paysage Rock et musical en général et vous savez quoi ? C'est tant mieux ! ;)
Tasunka

Monster Truck "Sittin' Heavy - Tracklist :
01. Why Are You Not Rocking?
02. Don't Tell Me How to Live
03. She's a Witch
04. For the People
05. Black Forest
06. Another Man's Shoes
07. Things Get Better
08. The Enforcer
09. To The Flame
10. New Soul
11. Enjoy the Time
MONSTER TRUCK Line-Up:
-Jon Harvey : bass & lead vocals
-Jeremy Widerman : guitar & vocals
-Brandon Bliss : organ & vocals
-Steve Kiely : drums & vocals
---
---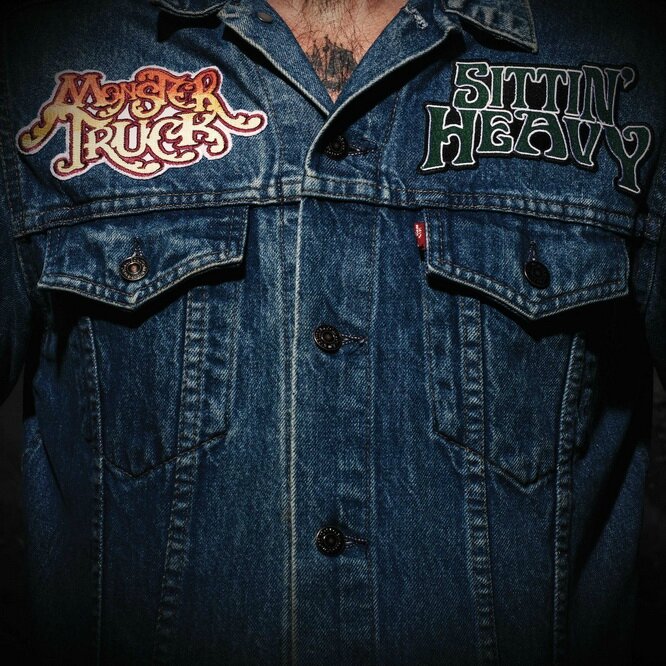 ---
---
---
03 février 2016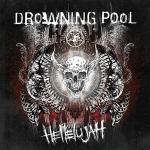 Release: 5 February 2016
Une énergie brute, sombrement puissante, qui vient des tripes assurément, court tout au long de ce nouveau brulot des américains de DROWNING POOL , faisant de leurs dernières créations, des titres qui sont autant de coup de poing de Heavy Rock agressif comme jamais, sans faille ni compromis de Metal mixé de post grunge, sur lequel tout le quatuor fait parler la poudre et les mélodies racées, vous donnant ainsi une furieuse envie de vous battre, de relever la tête même et surtout en cas de situations à priori désespérées, comme le traitent les textes.
Grace à une production de talent de non moins que Jason Suecof (AUGUST BURNS RED, DEICIDE, DEATH ANGEL) tout le nouvel album éclate de ce son monstrueux taillé pour donner un écrin de premier choix à « Hellelujah », tout autant que l'artwork confié aux bons soins de l'artiste mondialement renommé, Brian Mercer qui a déjà travaillé avec LAMB OF GOD, HIGH ON FIRE, entre autres.
La claque est au rendez-vous sur chaque titre, qui vous assène de ces riffs de tueur, finement étudiés et ce, en toute liberté pour asséner leur force brute, au diapason, d'ailleurs, avec les vocaux toujours aussi bluffants que la basse et la batterie peuvent l'être pour sceller l'ensemble en un album tout simplement indispensable pour l'énergie qu'il procure, l'envie de tout déchirer en compagnie des DROWNING POOL. DROWNING POOL qui délivrent, donc, avec « Hellelujah », leur album le plus agressif, libre et brut à leur actif tout en étant riche : du grand et brut art qui vous harponne sans faillir!

Tasunka

"Hellelujah" track listing:
01. Push
02. By The Blood
03. Drop
04. Hell To Pay
05. We Are The Devil
06. Snake Charmer
07. My Own Way
08. Goddamn Vultures
09. Another Name
10. Sympathy Depleted
11. Stomping Ground
12. Meet The Bullet
13. All Saints Day

DROWNING POOL Line Up:
- C.J. Pierce – G
- Stevie Benton – B
- Mike Luce – D
--Jasen Moreno – V
---
---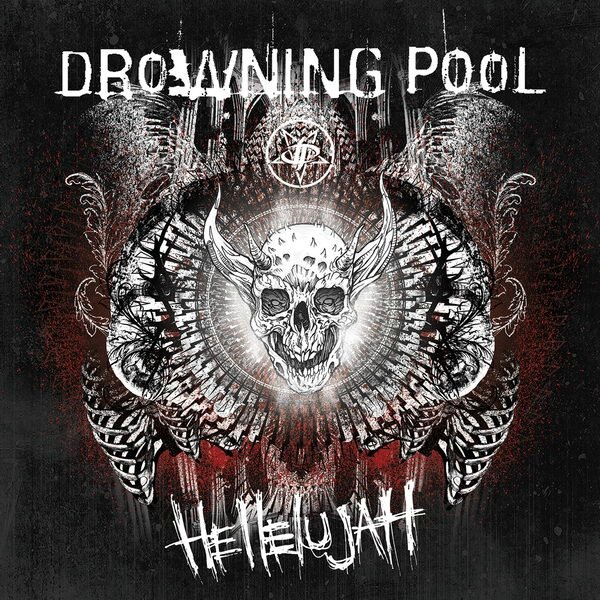 ---
12 janvier 2016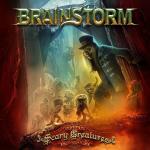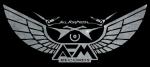 A nouveau confié aux bons soins de Achim Koehler, le dernier opus de chez les doués teutons de Power metalleux de BRAINSTORM bénéficie en effet d'un mixage et mastering du plus haut niveau, en un cocktail de qualité parfait pour délivrer toute la puissance racée, la dynamique contagieuse qui caractérise ces dix nouveaux morceaux de pur Metal hymnique, délivrés avec les tripes, inspirés comme toujours de la part de ce groupe hautement respecté que peut être Brainstorm et ce, avec raison depuis sa création en 1989.
Au long de ce « Scary Creatures », le plaisir est au rendez-vous, via l'impression d'être embarqué à bord d'un solide bolide lancé à pleine vitesse, ou des montagnes russes de haut vol, c'est selon votre goût ou imagination pour décrire l'effet, mais toujours est-il que quelque soit la description, l'impression de ce nouvel album, reste bel et bien celle-ci : c'est option 'sensation garantie'!
La patte caractéristique de Brainstorm se retrouve sur ce digne successeur de l'acclamé « Firesoul » de 2014, épicé, cette fois, par un coté plus lourd, hymnique, issu de la complicité et du travail commun de toute la bande qui générent l'âme et l'essence du groupe ; les guitares se lachent, les vocaux assurent tout autant, comme toujours pourrait-on dire, tout comme la section rythmique jamais en reste chez Brainstorm. Du beau et bon boulot pour un brulot qui se salue et vaut l'achat surtout que le groupe va entamer une tournée européenne, dont une date en France, aux cotés de leurs tout aussi respectés collègues de PRIMAL FEAR et STRIKER. Ca va secouer en Europe en février prochain et à Paris le 10 du même mois :)

Tasunka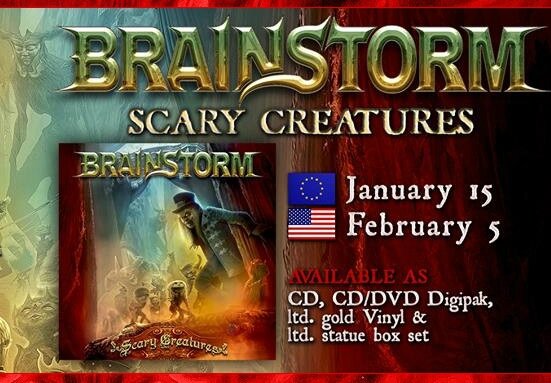 TRACKLIST "Scary Creatures":
01. The World To See
02. How Much Can You Take
03. We Are
04. Where Angels Dream
05. Scary Creatures
06. Twisted Ways
07. Caressed By The Blackness
08. Scars In Your Eyes
09. Take Me To The Never
10. Sky Among The Clouds
Bonus track on ltd. Digipak Lift Your Eyes To See + Bonus Live DVD
also available as CD, ltd. Box Set & ltd. Vinyl (500 units golden Vinyl )
Line-Up BRAINSTORM:
- Andy B. Franck - V
- Torsten Ihlenfeld - G
- Milan Loncaric - G
- Antonio Ieva - B
- Dieter Bernert - D
---
---
---
---
---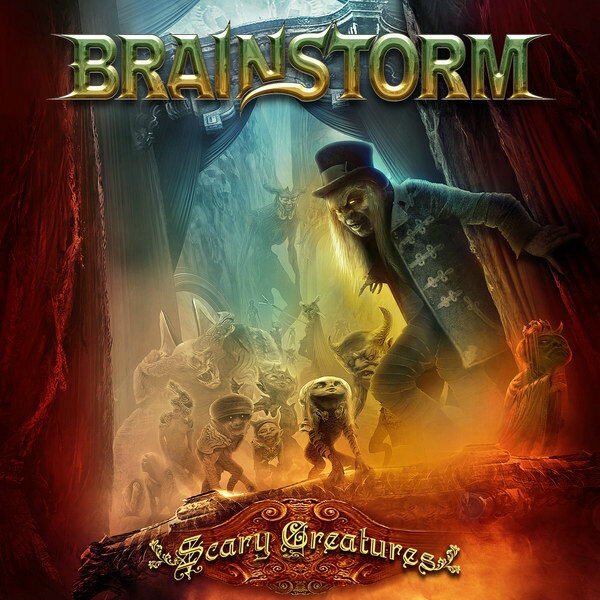 ---