01 avril 2016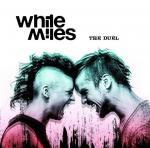 Pour leur second album, « The Duel », WHITE MILES ont enregistré dans les conditions du live en studio et ces talentueux et doués artistes mettent dans le mille : tout d'abord de par l'énergie puissante qui se dégage des morceaux et vous saute aux oreilles avec beaucoup de délectation grace à ce procédé live, ainsi qu'un enregistrement via des moyens analogiques, vintage et une production de premier ordre due à leur ami et guitariste (de COURTNEY LOVE, entre autres): Micko Larkin, qui a su habilement et avec force, rendre l'état d'âme du duo.
Car oui, puissant, habité par l'esprit de Led Zeppelin, des Rolling Stones et celui du Dirty Pole Dance Stoner Blues Rock, leur étant chevillé au corps, le duo autrichien et tyrolien de surcroit, détonne comme si tout une bande le composait et pourtant ils ne sont que deux, mais quelle paire : formée de Medina Rekic aux chant/guitare et de Hansjörg 'Lofi' Loferer à la batterie et chant, ces deux-là, complices au possible, vous bottent carrément les fesses quelque soit l'atmosphère générée!

Alors, la découverte de ce fort bon groupe qu'est WHITE MILES via ce très prenant « The Duel » ainsi que leurs prestations live dans lesquelles ils excellent (que ce soit aux côtés de EAGLES OF DEATH METAL, COURTNEY LOVE, BLUES PILLS, THE ANSWER, ..) est vivement recommandée : ils assurent ! :)

Et il est à saluer et acclamer leur retour sur scène à Paris, le 16 février dernier pour le 'THE NOS AMIS TOUR', en première partie des EAGLES OF DEATH METAL, eux qui se produisaient à leurs côtés en ce sinistre vendredi noir au Bataclan, le 13 novembre 2015 et ont survécu !
Tout comme les EODM, ils sont encore et toujours sur scène : alors, merci à eux !
voici leurs paroles à ce sujet:
WE ARE NO SILENT WITNESS
THE HORROR DID NOT CALM US DOWN
THE WINNER'S WEAPON IS MUSIC, LOVE AND BRAVERY
LET'S SHARE IT ALL TOGETHER
PEACE, LOVE AND ROCK'N'ROLL

Medina&Lofi
Tasunka

"The Duel" Track-List:
01- Sickly Nerves
02- In The Mirror (featuring Micko Larkin on second guitar)
03- Crazy Horse
04- Insane To The Bone
05- A Good Pennyworth
06- Coke On A Jetplane (both sang by Medina / Lofi)
07- A(n) Garde
08- Heid (sang by 'Lofi')
09- Don't You Know Him
10- River of Gold
11- Keep Your Trippin' Wild

Line Up WHITE MILES:
Medina Rekic: Guitar/Vocals
Hansjörg Loferer/Lofi: Drums/Vocals
---
---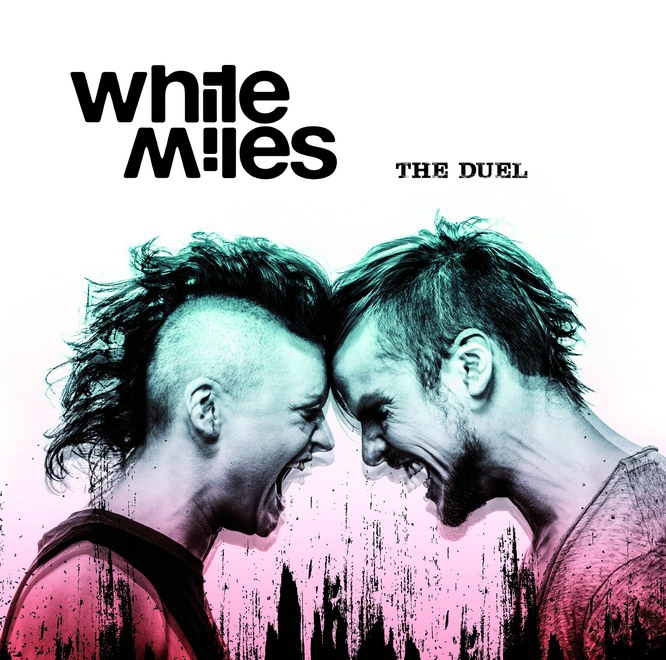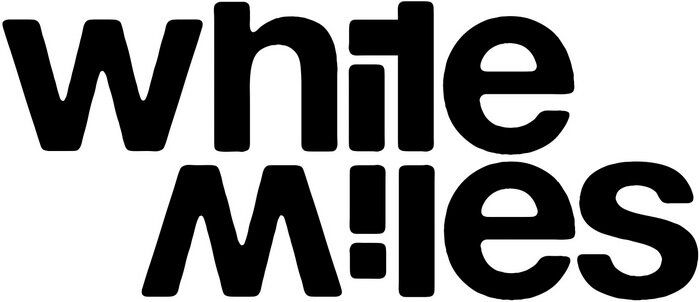 ---
26 mars 2016
==> Tour Dates, Click above ;) <==
---
Kentucky rockers BLACK STONE CHERRY will release their fifth studio album, "Kentucky", on April 1, 2016 via Mascot Label Group.
The band recorded the effort at Barrick Recording in Glasgow, Kentucky.
Taking a "back-to-the-roots" approach, the CD was produced in the same way and same place as BLACK STONE CHERRY's eponymous debut album, which broke the band out of the small southern backwater and onto the world stage.
"Kentucky" track listing:
01. The Way Of The Future
02. In Our Dreams
03. Shakin' My Cage
04. Soul Machine
05. Long Ride
06. War
07. Hangman
08. Cheaper To Drink Alone
09. Rescue Me
10. Feelin' Fuzzy
11. Darkest Secret
12. Born To Die
13. The Rambler
---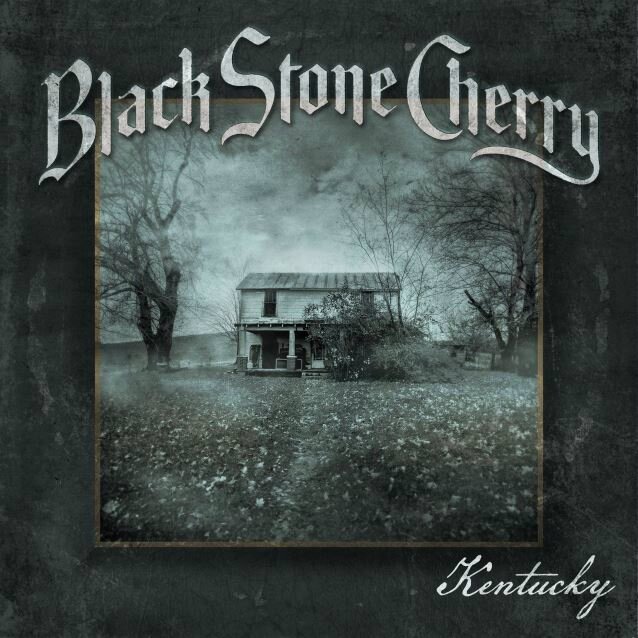 ---
11 mars 2016

Release Date : 19 February 2016
Bien ancrés dans les racines Classic Rock, tout en restant contemporains et fidèles à leurs vastes influences qui vont du Hard Rock, Classic Rock donc, au Punk, les MONSTER TRUCK jouent cette musique qu'ils aiment et auraient aimé entendre, d'où leurs albums à l'ambiance captivante dont ce tout dernier, « Sittin' Heavy », qui mixe ces racines qui leurs tiennent à cœur.
S'ils se font avant tout plaisir, les canadiens savent partager et faire ressentir ce plaisir, au travers d'un Rock, leur Rock, qui sait se fondre au Blues, avec cette touche seventies sans passéisme bien au contraire et qui fait mouche tout au long de ce « Sittin' Heavy » qui fait vibrer, notamment sur des titres tels que « Don't Tell Me How To Live », l'intense Bluesy « Black Forest » ou encore « Another Man's Shoes », le dynamique et entrainant « Things Get Better », et sans omettre de citer dans le même registre, l'hymnique furieux « The Enforcer », avec un détour vers le lent et hypnotisant « To the Flame », pour repasser plein pot par « New Soul », accrocheur à tous niveaux, de la voix aux instruments : du pur classic Rock sans freins avec un solo de guitare du même savoureux parfum et l'album de s'achever via le bien inspiré: « Enjoy The Time ».
Que de chemin parcouru depuis cette année 2008 qui a vu MONSTER TRUCK prendre forme et son envol vers les sommets, car d'un projet de potes aguerris à la scène underground et de ce projet pour le fun, un groupe qui compte s'est construit, avec toujours en fil rouge, ce plaisir intact, cette authenticité qui vous prend de la première note à la dernière et fait des canadiens et de leur musique, l'une de ces choses qui vous collent à la peau.

MONSTER TRUCK confirment avec « Sittin' Heavy », qu'il faut compter avec eux dans le paysage Rock et musical en général et vous savez quoi ? C'est tant mieux ! ;)
Tasunka

Monster Truck "Sittin' Heavy - Tracklist :
01. Why Are You Not Rocking?
02. Don't Tell Me How to Live
03. She's a Witch
04. For the People
05. Black Forest
06. Another Man's Shoes
07. Things Get Better
08. The Enforcer
09. To The Flame
10. New Soul
11. Enjoy the Time
MONSTER TRUCK Line-Up:
-Jon Harvey : bass & lead vocals
-Jeremy Widerman : guitar & vocals
-Brandon Bliss : organ & vocals
-Steve Kiely : drums & vocals
---
---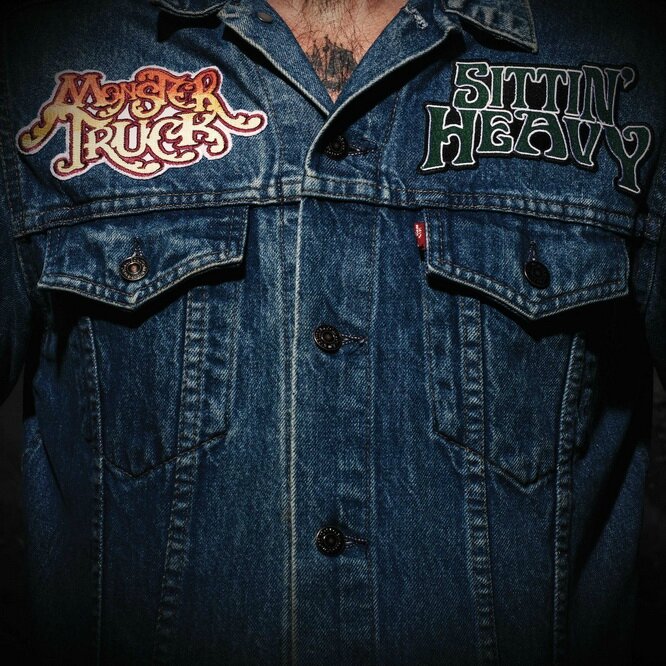 ---
---
---
03 février 2016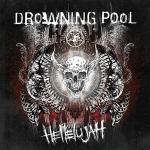 Release: 5 February 2016
Une énergie brute, sombrement puissante, qui vient des tripes assurément, court tout au long de ce nouveau brulot des américains de DROWNING POOL , faisant de leurs dernières créations, des titres qui sont autant de coup de poing de Heavy Rock agressif comme jamais, sans faille ni compromis de Metal mixé de post grunge, sur lequel tout le quatuor fait parler la poudre et les mélodies racées, vous donnant ainsi une furieuse envie de vous battre, de relever la tête même et surtout en cas de situations à priori désespérées, comme le traitent les textes.
Grace à une production de talent de non moins que Jason Suecof (AUGUST BURNS RED, DEICIDE, DEATH ANGEL) tout le nouvel album éclate de ce son monstrueux taillé pour donner un écrin de premier choix à « Hellelujah », tout autant que l'artwork confié aux bons soins de l'artiste mondialement renommé, Brian Mercer qui a déjà travaillé avec LAMB OF GOD, HIGH ON FIRE, entre autres.
La claque est au rendez-vous sur chaque titre, qui vous assène de ces riffs de tueur, finement étudiés et ce, en toute liberté pour asséner leur force brute, au diapason, d'ailleurs, avec les vocaux toujours aussi bluffants que la basse et la batterie peuvent l'être pour sceller l'ensemble en un album tout simplement indispensable pour l'énergie qu'il procure, l'envie de tout déchirer en compagnie des DROWNING POOL. DROWNING POOL qui délivrent, donc, avec « Hellelujah », leur album le plus agressif, libre et brut à leur actif tout en étant riche : du grand et brut art qui vous harponne sans faillir!

Tasunka

"Hellelujah" track listing:
01. Push
02. By The Blood
03. Drop
04. Hell To Pay
05. We Are The Devil
06. Snake Charmer
07. My Own Way
08. Goddamn Vultures
09. Another Name
10. Sympathy Depleted
11. Stomping Ground
12. Meet The Bullet
13. All Saints Day

DROWNING POOL Line Up:
- C.J. Pierce – G
- Stevie Benton – B
- Mike Luce – D
--Jasen Moreno – V
---
---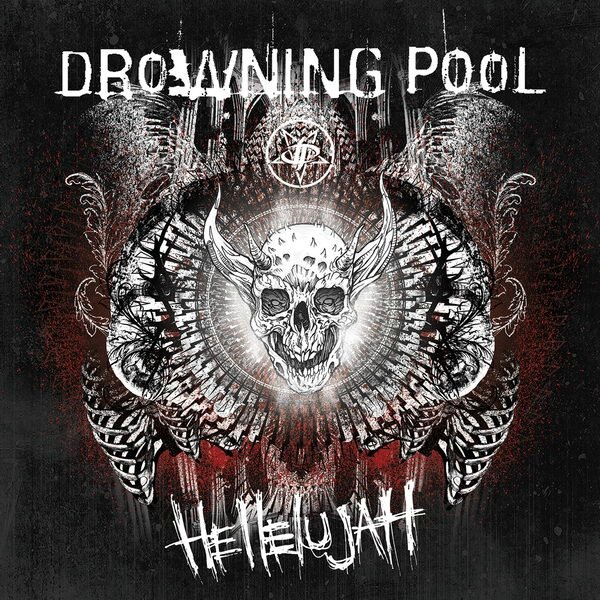 ---
12 janvier 2016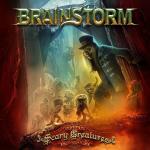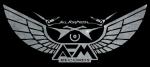 A nouveau confié aux bons soins de Achim Koehler, le dernier opus de chez les doués teutons de Power metalleux de BRAINSTORM bénéficie en effet d'un mixage et mastering du plus haut niveau, en un cocktail de qualité parfait pour délivrer toute la puissance racée, la dynamique contagieuse qui caractérise ces dix nouveaux morceaux de pur Metal hymnique, délivrés avec les tripes, inspirés comme toujours de la part de ce groupe hautement respecté que peut être Brainstorm et ce, avec raison depuis sa création en 1989.
Au long de ce « Scary Creatures », le plaisir est au rendez-vous, via l'impression d'être embarqué à bord d'un solide bolide lancé à pleine vitesse, ou des montagnes russes de haut vol, c'est selon votre goût ou imagination pour décrire l'effet, mais toujours est-il que quelque soit la description, l'impression de ce nouvel album, reste bel et bien celle-ci : c'est option 'sensation garantie'!
La patte caractéristique de Brainstorm se retrouve sur ce digne successeur de l'acclamé « Firesoul » de 2014, épicé, cette fois, par un coté plus lourd, hymnique, issu de la complicité et du travail commun de toute la bande qui générent l'âme et l'essence du groupe ; les guitares se lachent, les vocaux assurent tout autant, comme toujours pourrait-on dire, tout comme la section rythmique jamais en reste chez Brainstorm. Du beau et bon boulot pour un brulot qui se salue et vaut l'achat surtout que le groupe va entamer une tournée européenne, dont une date en France, aux cotés de leurs tout aussi respectés collègues de PRIMAL FEAR et STRIKER. Ca va secouer en Europe en février prochain et à Paris le 10 du même mois :)

Tasunka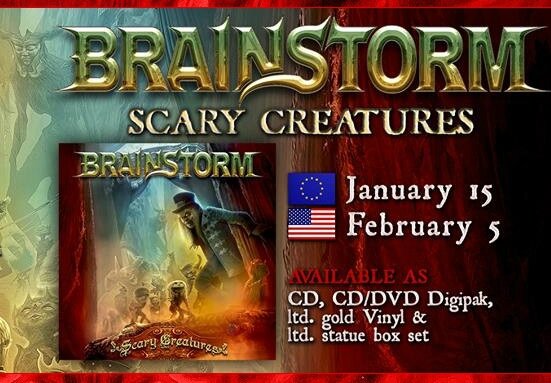 TRACKLIST "Scary Creatures":
01. The World To See
02. How Much Can You Take
03. We Are
04. Where Angels Dream
05. Scary Creatures
06. Twisted Ways
07. Caressed By The Blackness
08. Scars In Your Eyes
09. Take Me To The Never
10. Sky Among The Clouds
Bonus track on ltd. Digipak Lift Your Eyes To See + Bonus Live DVD
also available as CD, ltd. Box Set & ltd. Vinyl (500 units golden Vinyl )
Line-Up BRAINSTORM:
- Andy B. Franck - V
- Torsten Ihlenfeld - G
- Milan Loncaric - G
- Antonio Ieva - B
- Dieter Bernert - D
---
---
---
---
---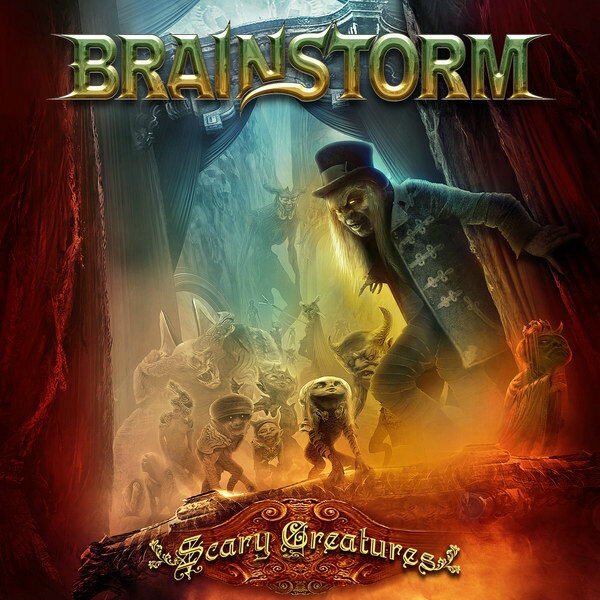 ---
05 janvier 2016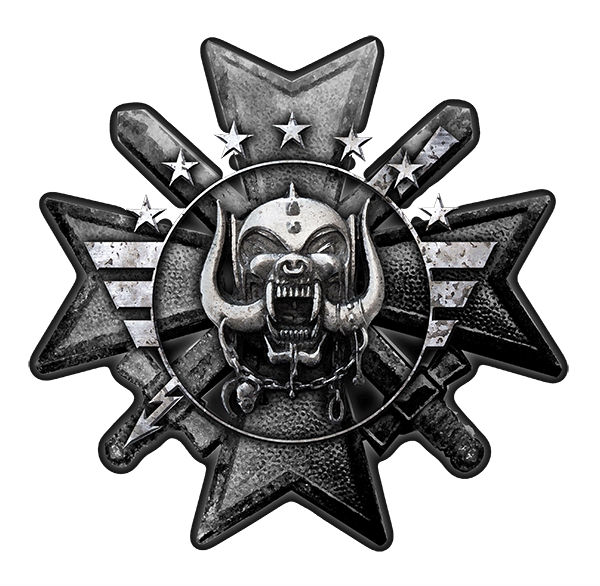 ---
SATURDAY JANUARY 9th
THE WORLD CELEBRATES LEMMY
(The service commencing at 3pm PST and ending at 4.30pm / (23h30 In France): via the internet on MOTÖRHEAD's official You Tube Channel: ==> here
---
On Saturday January 9th, the world will come together and celebrate the life of our friend, and legend, Ian 'Lemmy' Kilmister.
Family and close friends will observe a service at Forest Lawn Memorial Cemetery, Hollywood, commencing at 3pm PST and ending at 4.30pm. With such limited space available on-site, we respectfully ask that you may not attend … but
we want you ALL to be a part of this, so we are setting up a live feed of the service via the internet on Motörhead's official You Tube channel:
==> here
So wherever you are, PLEASE get together and watch the service with fellow Motörheadbangers and friends. GO to your favorite bar, or your favorite club, make sure they have access to an internet connection and toast along with us.
Or simply invite your pals around and celebrate Lemmy's life at home.
Whatever your venue, and however you can, let's be sure to gather globally on Saturday 9th and celebrate the life of our dear friend and irreplaceable icon.
NOTE: For anyone wishing to send flowers, please contact Karen Brando at
Flowers by Michael
If you'd like to make a charitable donation under Lemmy's name, please go to:
Ronnie James Dio Stand Up and Shout Cancer Fund
Please leave your condolences, well wishes and stories on the Facebook officially created: click above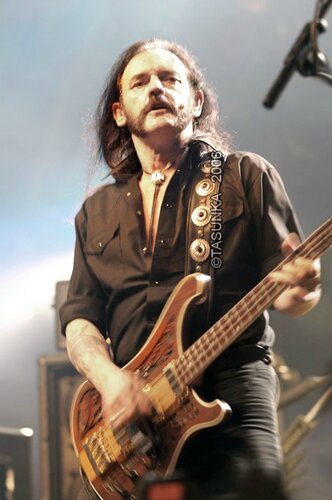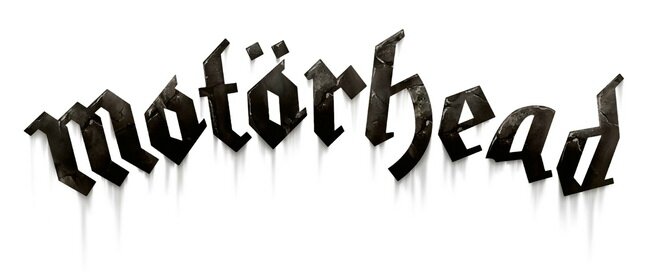 29 décembre 2015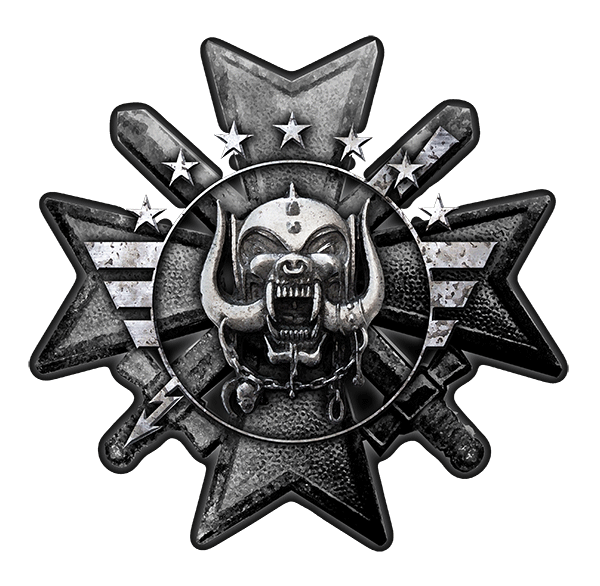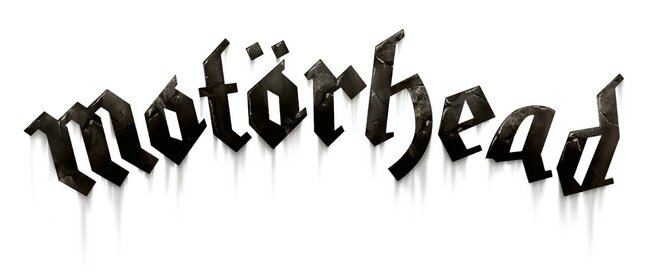 Please leave your condolences, well wishes and stories on the Facebook officially created: click above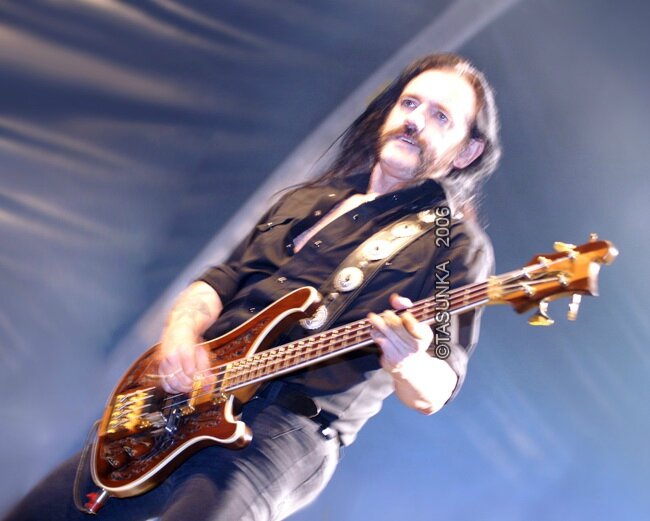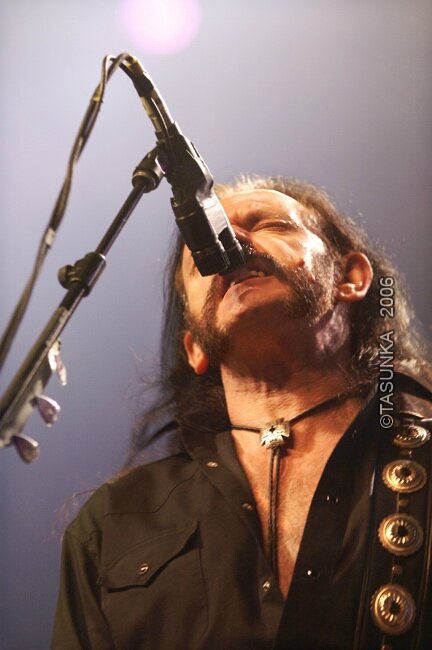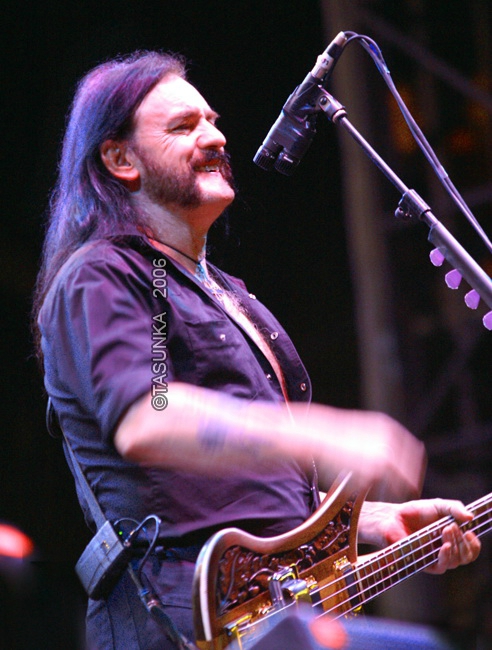 Live @ WACKEN OPEN AIR (Germany) - 2006 (Above)
Live @ HELLFEST (France) - 2010 (Below)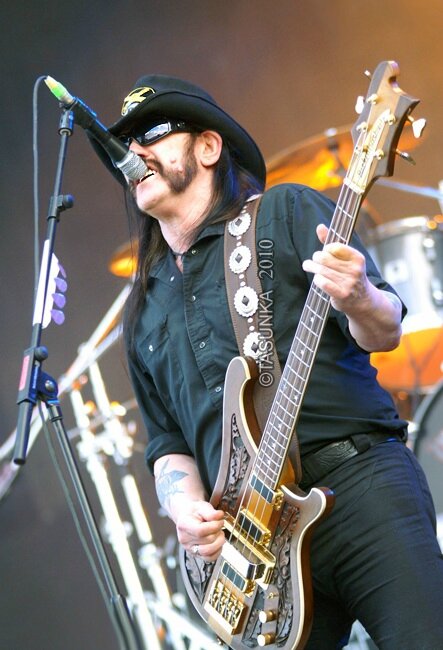 ---
There is no easy way to say this…our mighty, noble friend Lemmy passed away today after a short battle with an extremely aggressive cancer. He had learnt of the disease on December 26th, and was at home, sitting in front of his favorite video game from The Rainbow which had recently made it's waydown the street, with his family.

We cannot begin to express our shock and sadness, there aren't words.

We will say more in the coming days, but for now, please…play Motörhead loud, play Lemmy's music LOUD.

Have a drink or few.

Share stories.

Celebrate the LIFE this lovely, wonderful man celebrated so vibrantly himself.

HE WOULD WANT EXACTLY THAT. (Ute Kromey)



Ian 'Lemmy' Kilmister
Born to lose, lived to win.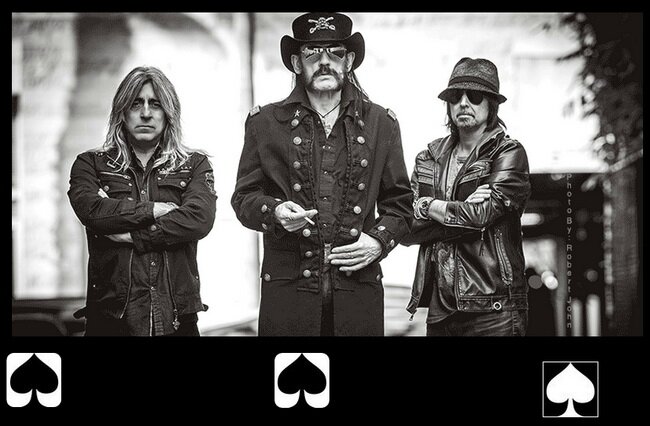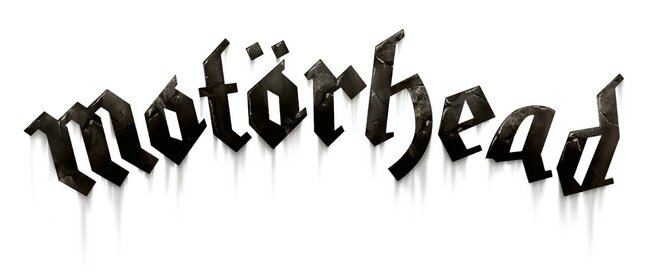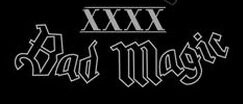 ---
16 décembre 2015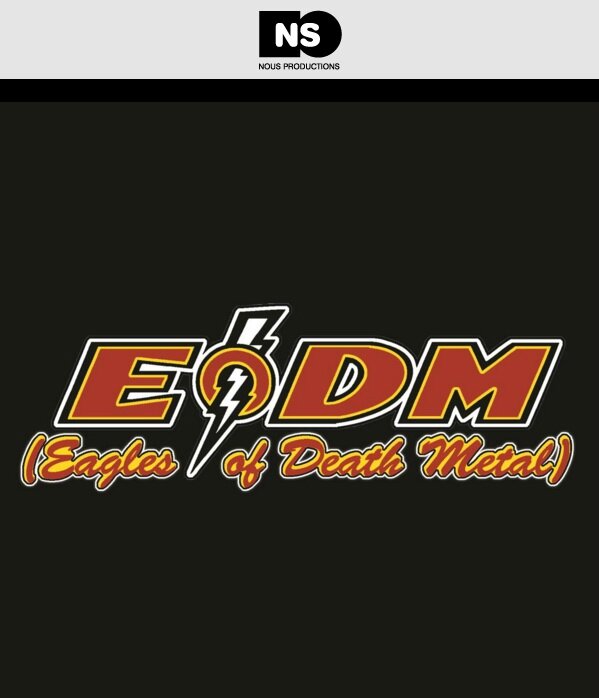 EAGLES OF DEATH METAL
revient finir son concert parisien
Le 16 février 2016 à l'Olympia (Paris)

**** IMPORTANT: Toutes les personnes présentes au Bataclan seront invitées à l'Olympia le 16 février prochain et sont donc priées de se faire connaitre auprès de leur point d'achat du 5 au 20 janvier, afin d'échanger leur billet du Bataclan contre une invitation pour l'Olympia.

Les places restantes seront mises en vente le 20 janvier, il est donc inutile de vous précipiter sur les sites de revente.
---
**** Eagles Of Death Metal se produira également le 24 février à Lille (Le Spendid) et le 1er mars à Nîmes (Paloma).
==> Réservations ici ;) <==
---


**** Ci-dessous le communiqué officiel du groupe / Official statement of EAGLES OF DEATH METAL below:

TOUR DATES : 'The Nos Amis Tour' – click here / cliquez ici :)
"EODM (Eagles Of Death Metal) Reschedules European Tour / Return to France:

- Band to perform at Paris' Olympia Feb. 16, 2016
- Reading & Leeds Festival in August - The festivals take place on the bank holiday weekend of August 26th - 28th."


_________________
**** EODM will return to Europe in 2016 to complete their postponed tour dates, including what will surely be an emotional return to Paris.

**** The rescheduled trek – The Nos Amis Tour – will see the band set to finish the tour that was cut short by the tragic events of November 13th at the Bataclan Theatre in Paris.

Fans who were at the Bataclan show on November 13th will be entitled to a free ticket for the rescheduled Paris date at the Olympia Theatre on February 16th. They must contact their original ticket supplier between January 5th and January 20th to claim their ticket.
Unfortunately, the Bataclan Theatre will not be open again in time for the band's return on this tour.
____________________
Fans who previously bought tickets for the remaining European dates will have a pre-sale window beginning Thursday to re-purchase their refunded tickets. They will need to provide proof of original purchase.
___________________

**** EODM co-founder and frontman Jesse Hughes says:

"The people of Paris have always been incredible to us, and our feeling of love towards this beautiful city and its people has been reinforced a million times over this past month. Hearing the stories of the survivors, the injured and those who have lost loved ones has been overwhelming. Not returning to finish our set was never an option. We look forward to coming back in February and continuing our mission to bring rock 'n' roll to the world."
Eagles Of Death Metal have also today announced that they will return to the U.K. to play Reading and Leeds. The festivals take place on the bank holiday weekend of August 26th - 28th."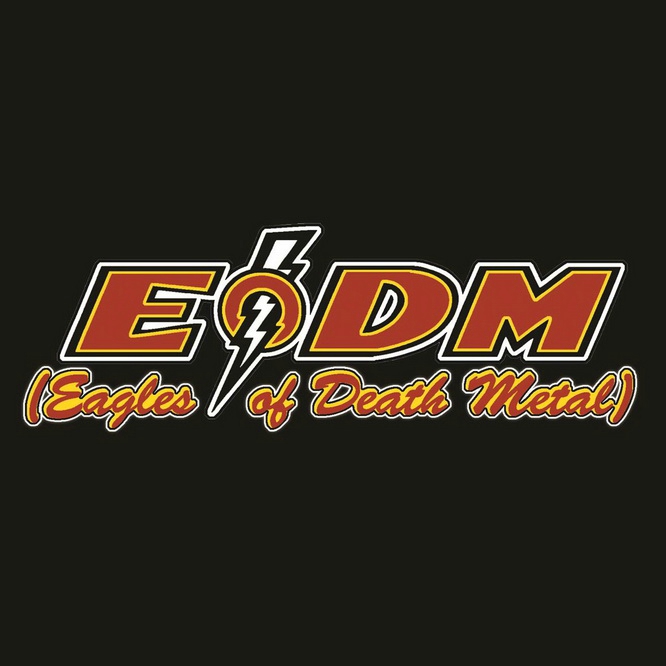 ---
10 décembre 2015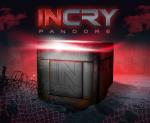 "Pandore"

Trois albums au compteur pour INCRY avec ce petit dernier prénommé « Pandore » et le qualificatif de 'petit' ne s'applique pas à cet album : effectivement, c'est plutôt à du grand dont il ici question puisque le style pratiqué est intelligemment fait de ce Metal qui sait être massif mais sans lourdeur, profond et avec la chaleur du Rock, toujours et que ce soit les riffs qui grondent tels un fauve sauvage ou rugissent en solo, que ce soit le rythme carré des basse-batterie et les vocaux rauques, sourds, sur lesquels viennent se poser des paroles très inspirées, en français et qui se révélent aussi importantes que les instruments ou la voix peuvent l'être.
En somme, tous les ingrédients sont au rendez-vous pour faire de ce nouveau INCRY, un album qui se remarque de par sa variété et qui a la particularité de vous surprendre, puis de vous rester en tête après l'avoir écouté. Les meilleurs titres qui sont « Pandore », « Tigresse », « Cannibale », « Monde Virtuel », « Le Bonheur En Prime » ou encore le puissant « Rock'n Roll » final, que RAMMSTEIN n'aurait pas renié, valent le détour.
INCRY prouvent avec « Pandore » être un quatuor de valeur, déterminé, qui non seulement a réussi à composer de nouveaux morceaux accrocheurs, mais qui a aussi autoproduit avec classe et force, un album qui sonne au mieux pour faire passer le feeling et « Pandore » en est bardé. Plus de deux ans de composition, des galères de production, mais le résultat vaut amplement ces efforts et la sueur: déterminés, on vous dit, les INCRY ;)

Chaudement recommandé, donc, sur album et bien sûr en live où le groupe a plus que rodé ses armes :)
Tasunka
INCRY Line-Up :
-Kourros: Vocals / Guitar
-Noug: Lead Guitar
-Did: Bass
-Crow: Drums
"Pandore" Tracklist: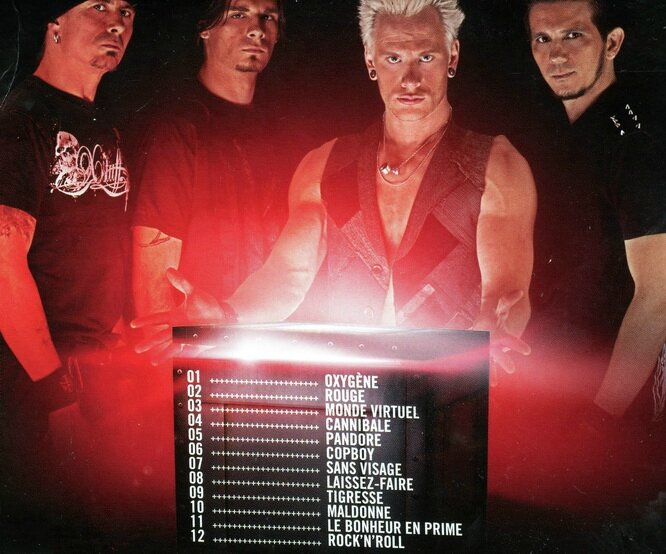 ---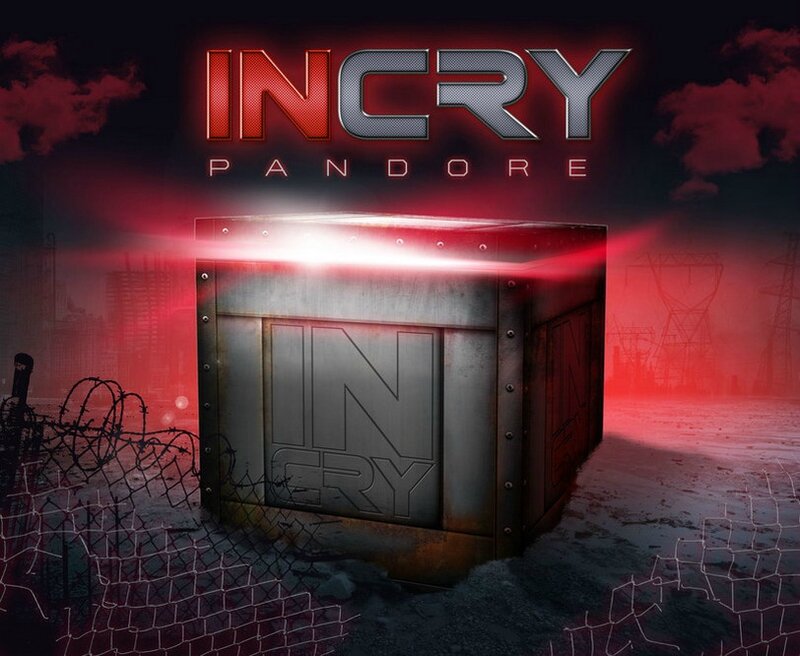 ---