22 avril 2020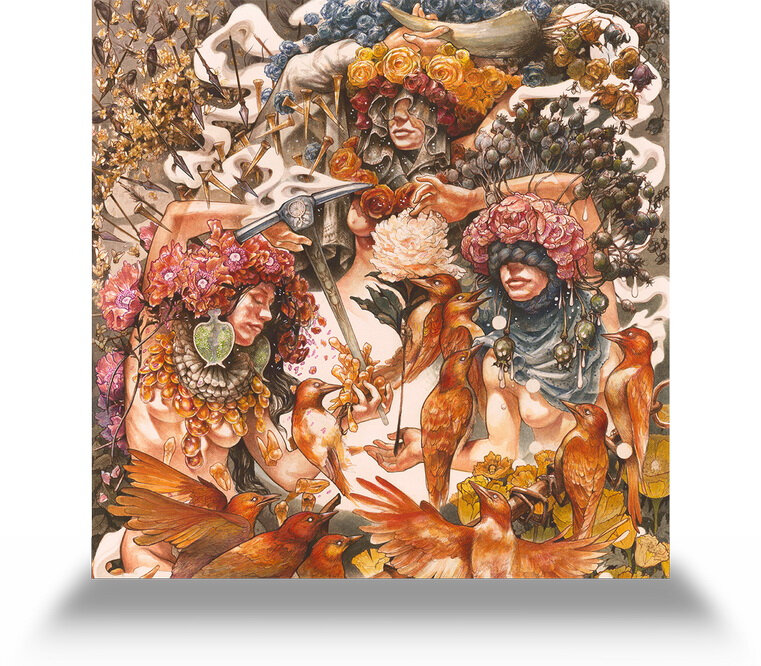 BARONESS share a new video for the song "Tourniquet" (from "Gold & Grey" album). Dubbed "Tourniquet (Socially Distant)" the footage features the four band members playing the six-and-a-half minute song at their respective homes, showcasing the band's ability to both socially isolate and come together to share the message of unity amidst the COVID-19 crisis.

The band issued a collective comment: "Hey everyone! Here's an as-live-as-possible performance of 'Tourniquet' that we made over the course of a couple days during this period of isolation. We have all maintained a rigid policy of social-distancing since becoming aware of this pandemic; which has unfortunately deprived us of our much preferred means of playing music. Throughout this crisis, the overall safety and responsibility of our global human community far outweighs the individual value of any show, festival or tour. We're refocusing and redoubling our energy to adapt to this situation as it unfolds. As difficult as it seems to navigate the effects of this virus, the isolation has not stripped us of our passion for Baroness' music. Playing music so far from our bandmates will never be particularly natural. However, the experience of making this video through emails, texts and phone calls has been a powerful reminder of how inspiring and invigorating music can be in times of stress, struggle and confusion. We hope you enjoy this performance. It isn't meant to highlight musical perfection or precision. Personally, it serves as a reminder that, no matter what situation we face, we are still able to enjoy friendship, family and community through something as simple as a song. Isolated but never alone… Baroness."

The video closes with a message to fans: "Be safe. Be good to each other. Act with personal and civic responsibility. We'll see you again soon."


"Gold & Grey" Tracklist :
01. Front Toward Enemy
02. I'm Already Gone
03. Seasons
04. Sevens
05. Tourniquet
06. Anchor's Lament
07. Throw Me An Anchor
08. I'd Do Anything
09. Blankets of Ash
10. Emmett-Radiating Light
11. Cold Blooded Angels
12. Crooked Mile
13. Broken Halo
14. Can Oscura
15. Borderlines
16. Assault on East Falls
17. Pale Sun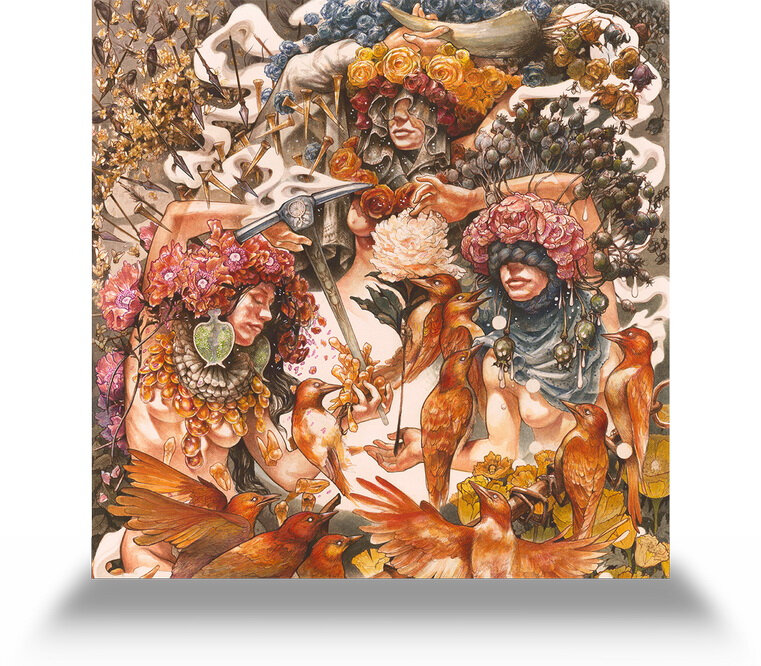 ---
11 juin 2018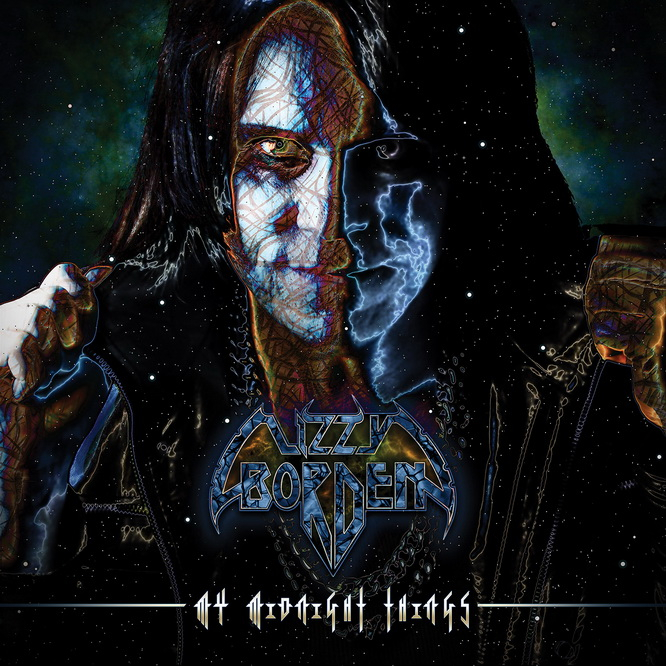 ==> French Review: here / Chronique: ici <==
==> June 15th will see the release of "My Midnight Things" via Metal Blade Records, which can be pre-ordered at metalblade.com/lizzyborden
Lizzy Borden comments: "With 'The Scar Across My Heart,' I wanted to explore those kinds of relationships that tattoo your soul. You're forever linked to this person, even though it can never be for one reason or another. 'We bury all our yesterdays and try and drink these scars away' - I'm talking about a no-hope situation, a never-meant-to-be situation, but I'm still singing 'We're gonna make it now.' I'm always looking for that human reaction no matter how delusional or unrealistic."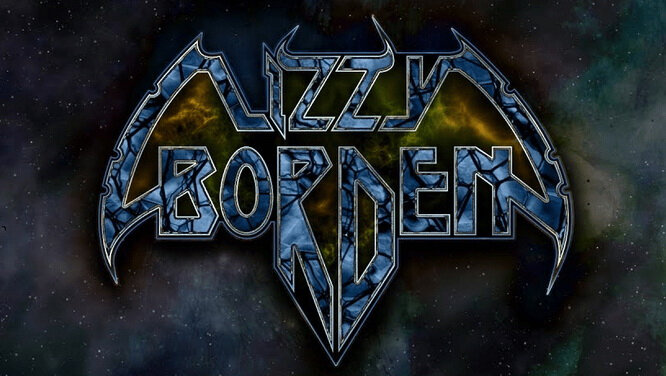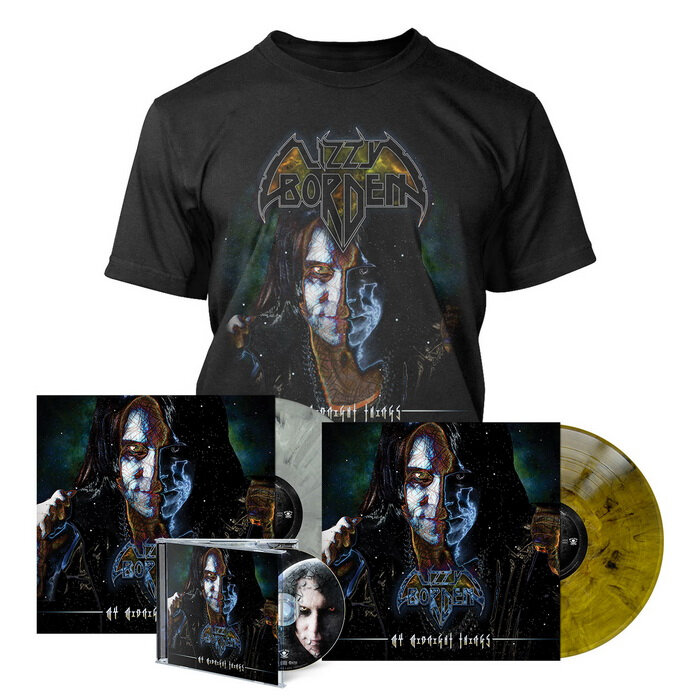 ---
14 septembre 2017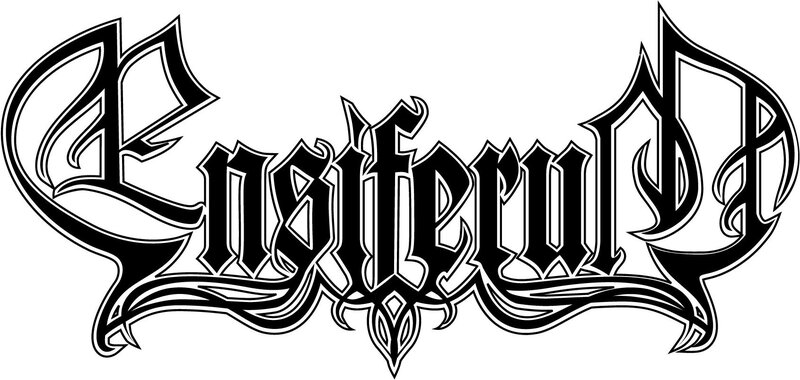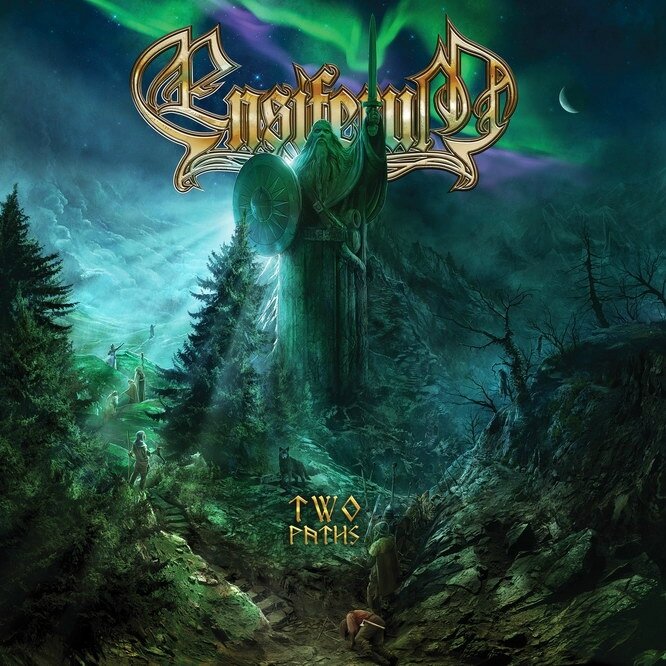 ==> "Two Paths" : Chronique ici / French Review: here

Ensiferum confirmed tour dates:

Sept. 26 - Bochum, Germany - Zeche
Sept. 27 - Langen, Germany - Stadthalle
Sept. 28 - Arnhem, Netherlands - Luxor Live
Sept. 29 - Berlin, Germany - SO36
Sept. 30 - Osnabruck, Germany - Hyde Park
Oct. 1 - Paris, France - La Machine
From September 27th, 2017 onward, Ensiferum will present Two Paths live on stage, splitting their European tour into two parts. The first part will be in September with six dates in three countries, and then in April 2018 there will be an extended tour through many more European countries. In between that time, Ensiferum will visit all other continents.
More tour dates to be announced soon!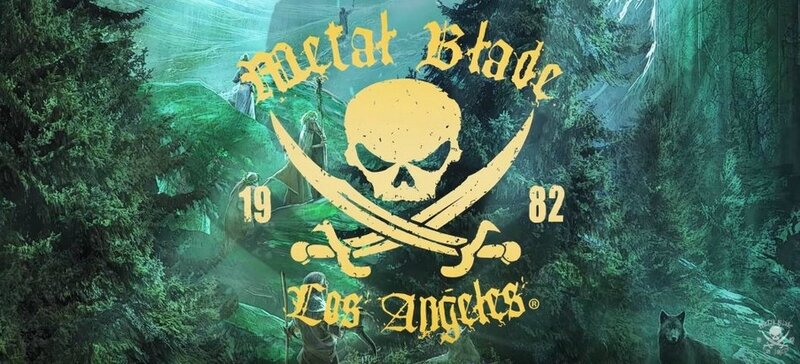 ---
22 août 2017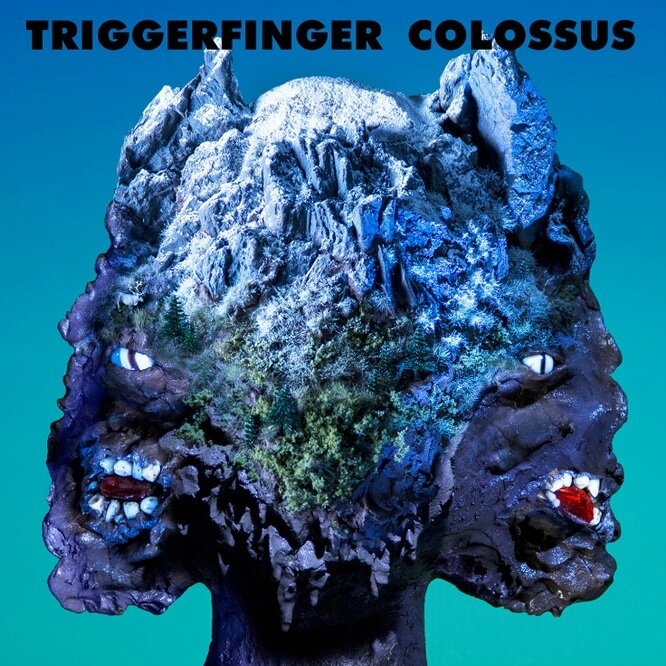 ==> 'Colossus' chronique: cliquer ici / 'Colossus' French review: click here
==> Release: 25 / 08 / 2017


---
==> Colossus Tour: click here / cliquer ici
==> France:
*Paris: Elysée Montmartre le 25/11/17
*Lille: Aéronef le 16/12/17

---
16 août 2017


SABATON News/ Vidéo " Primo Victoria"
SABATON and the massively popular MMO game World of Tanks have collided to forge a new genre: Tank Metal.
The band's love of history, which blasts through in their music, reviving dramatic, historical events made them a perfect match for the historical tank warfare game developed by Wargaming. Both communities have a love of history and are proud that their players are bursting with musical creativity and passion.
SABATON collaborated with World of Tanks to put a new spin on the band's awesome song 'Primo Victoria'. The tune is an iconic song from the studio album released in 2005, which is loved by the fans all over the world.
When Wargaming discovered that SABATON were players of the game, they couldn't wait to collaborate with the band and ultimately created a music video that encapsulates World of Tanks' drive and style.
Directed by famous German music video and commercial director Zoran Bihac, the creative genius behind videos including 'Mein Herz Brennt' (RAMMSTEIN), 'Eat you Alive' (EMIGRATE), and 'Praise Abort' (LINDEMANN), the video features the song 'Primo Victoria' and focuses on all the emotions felt during a heroic tank battle.
"Understanding the setting of World of Tanks, I can easily say that this game is about history and its importance, but to be honest: also about fun," said Zoran Bihac, on the new music video. "It awakens the inner-child in you; it's how I feel about my work, and it resonates with SABATON's style. I wanted to keep the feeling of the game, and especially of their trailers, which look like real, historically accurate movies. This had to be combined with the song and our performance. To create a story, I came up with the setting of a normal performance video, where the tanks come alive, and start to hunt and shoot each other."
A number of the shots for the tanks were filmed in Arsenalen Tank Museum, Strängnäs, Sweden. The action scenes were shot on a military base in Belarus, where the band got a totally new experience of riding in actual WW2 tanks. The wall destruction scene was shot on the first take with a Panzer III actually crashing through the wall, with Pär Sundström on board.
"Working closely with talented musicians like SABATON was an awesome experience for us," said Maxim Chuvalov, World of Tanks marketing director. "One of the challenges we faced was that the band was constantly on tour, preforming shows all over the world almost every day. We had to find a slot in their tight schedule to bring the idea to life. Thankfully, the guys were very energetic and flexible, as well as really hardworking, so the project took shape. We're really proud to have such talented musicians in our community and super excited to present the Tank Metal video to our fans."
Fans can expect more Tank Metal coming to World of Tanks. On August 17th, the first ever music tank, the Strv 81 Primo Victoria, will be available in the game with some cool camo and unique features like a SABATON crew with the captain's VO, Band of Brothers perk, and more.


About World of Tanks
World of Tanks is a team-based massively multiplayer online action game dedicated to armored warfare of the mid-20th century. Throw yourself into the epic tank battles of World War II with other steel cowboys all over the world. Your arsenal includes over 500 armored vehicles from the United States, Germany, the Soviet Union, France, Great Britain, Japan, China, Sweden and Czechoslovakia carefully detailed with historical accuracy.
Official website: www.worldoftanks.eu
About Wargaming
Wargaming is an award-winning online game developer and publisher and one of the leaders in the free-to-play MMO market. Founded as a privately held company in 1998, Wargaming has shipped over 15 titles. Currently, Wargaming is focused on its team-based MMO war series dedicated to the mid-20th century warfare that includes the armored World of Tanks, the flight combat World of Warplanes, and the naval World of Warships. The three intertwined titles form a common gaming universe integrated within the portal http://ru.wargaming.net/
As part of its multiplatform line-up, the company has introduced World of Tanks on Xbox and World of Tanks Blitz on mobile platforms, Windows 10 PCs and Mac OS X. Launched in 2014 and 2015, World of Tanks on Xbox introduced epic tank-on-tank battles to console gamers and offers the first cross-platform gaming experience between Xbox 360 and Xbox One. In 2016, Wargaming released World of Tanks for PlayStation®4, continuing its console campaign.
---
09 août 2017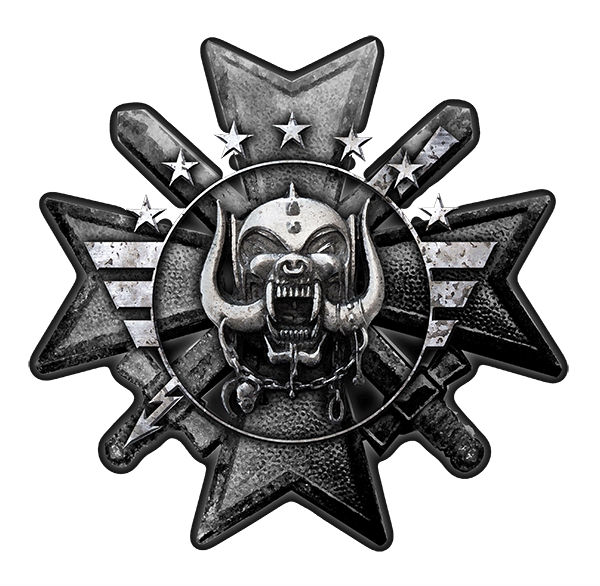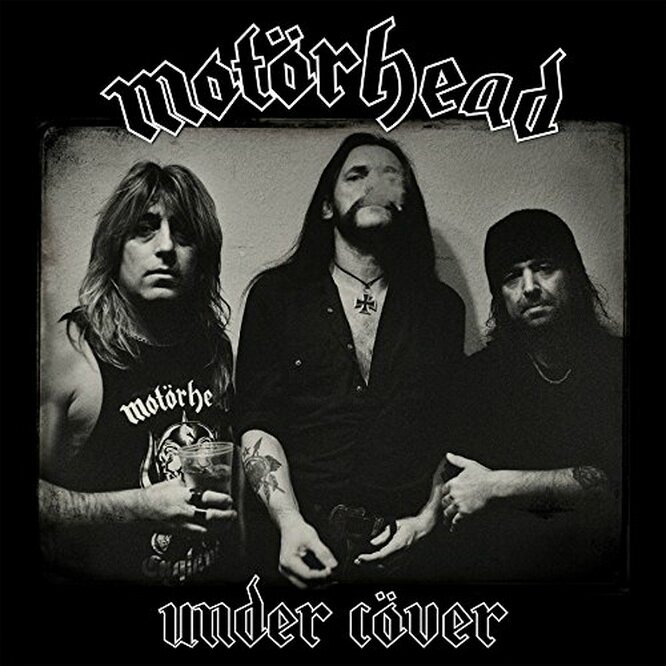 ==> Déjà dispo en précommande:

« Under Cöver »
==> Sortie le 1er Septembre 2017
CD digipak, vinyle, coffret collector & digital
(distribution Warner Music)

Grâce à « Under Cöver », la plupart des reprises enregistrées par Motörhead tout au long de sa prolifique carrière sont enfin réunies sur un seul et même disque ! Certaines sont connues, d'autres beaucoup moins, alors que leur version cosmique du « Heroes » de David Bowie était restée inédite jusqu'à ce jour…
Motörhead qui reprend Bowie, un moment forcément historique !
Plus qu'une simple compilation, « Under Cöver » est un recueil de morceaux particulièrement funs que Lemmy & co aimaient offrir leurs fans en hommage à leurs potes ou leurs pairs…

ONE THING Lemmy Kilmister, Phil Campbell and Mikkey Dee liked to do over their years together in Motörhead, was grab a favourite song by another artist and give it a good old fashioned 'Motörheading'. To run them through the Motörizer if you will. To rock them, roll them and even give them an extra twist and edge.
In celebration of some of those finest moments, the band will release "Under Cöver", a collection of some of their best covers, and a collection which will include the previously unreleased version of David Bowie's timeless classic "Heroes". Recorded during the Bad Magic sessions in 2015 by Cameron Webb, and was one of the last songs the band recorded together.
"It's such a great Bowie song, one of his best, and I could only see great things coming out of it from us, and so it proved to be," says Phil Campbell, "and Lemmy ended up loving our version."
"He was very, very proud of it," says Mikkey Dee, "not only because it turned out so well but because it was fun! Which is what projects like this should be – fun!"
To that ethic, the rest of the album contains loud and proud, raucous and raging Rock 'N' Roll takes on the likes of "God Save The Queen" (Sex Pistols), "Cat Scratch Fever" (Ted Nugent), "Rockaway Beach," (The Ramones), Breaking The Law" (Judas Priest) and "Whiplash" (Metallica) which earned the band a Grammy in 2005 for Best Metal Performance.
"We were happy with them at the time and we're happy with them now!" affirms Campbell, whilst Dee says, "We should remember that it's about having some fun with songs that we all loved."
So there you are. If that doesn't have you scrambling for your music delivery device, then check your pulse pronto.
Or just start scrambling for a copy of Under Cöver immediately. You won't be sorry.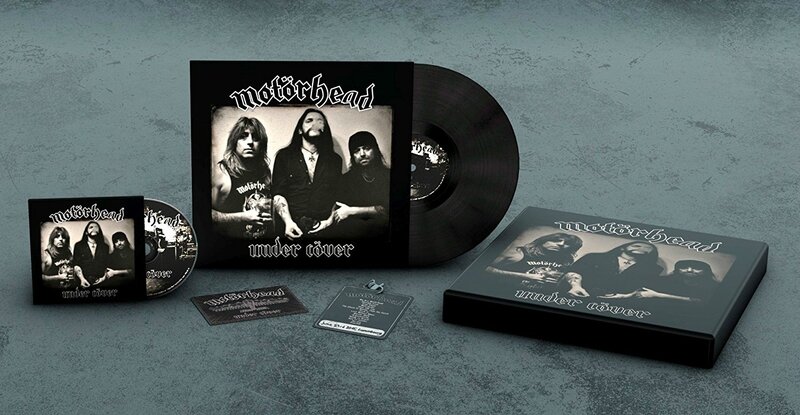 01. Breaking The Law (Judas Priest)- Produced by Cameron Webb / 2008
02. God Save The Queen (Sex Pistols) - Produced by Bob Kulick and Bruce Bouillet / 2000
03. Heroes (David Bowie) - Produced by Cameron Webb) 2015
04. Starstruck (Rainbow) - Produced by Cameron Webb / 2014
05. Cat Scratch Fever (Ted Nugent) - Produced by Peter Solley / 1992
06. Jumpin' Jack Flash (Rolling Stones) - Produced by Bob Kulick and Bruce Bouillet / 2001
07. Sympathy For The Devil (Rolling Stones) - Produced by Cameron Webb / 2015
08. Hellraiser (Ozzy Osbourne) - Produced by Billy Sherwood / 1992
09. Rockaway Beach "Demo Version" (Ramones) - Mixed by Cameron Webb / 2002
10. Shoot 'Em Down (Twisted Sister) - Produced by Bob Kulick and Bruce Bouillet / 2001
11. Whiplash (Metallica) - Produced by Bruce Bouillet and Bob Kulick / 2005

All songs performed by Motörhead:
-Lemmy Kilmister – B/V
-Phil Campbell – G
-Mikkey Dee – D
---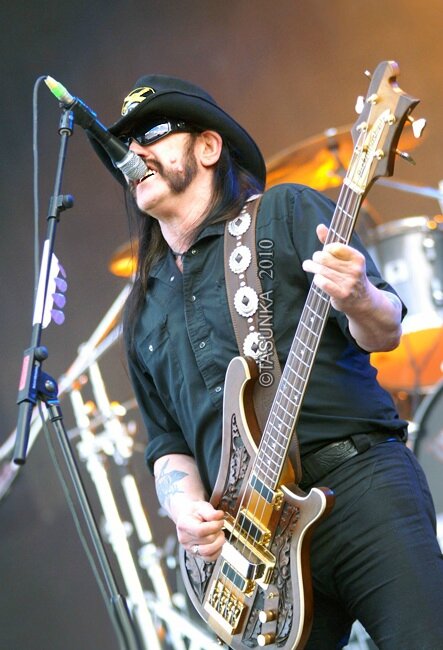 ---
==> Motörhead 'Heroes' - Live at Wacken Open Air 2017, Germany (Lemmy Tribute)
---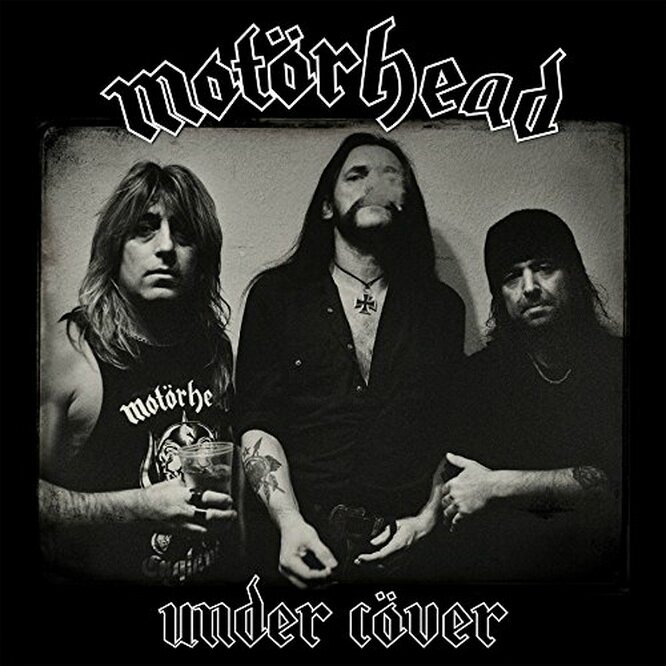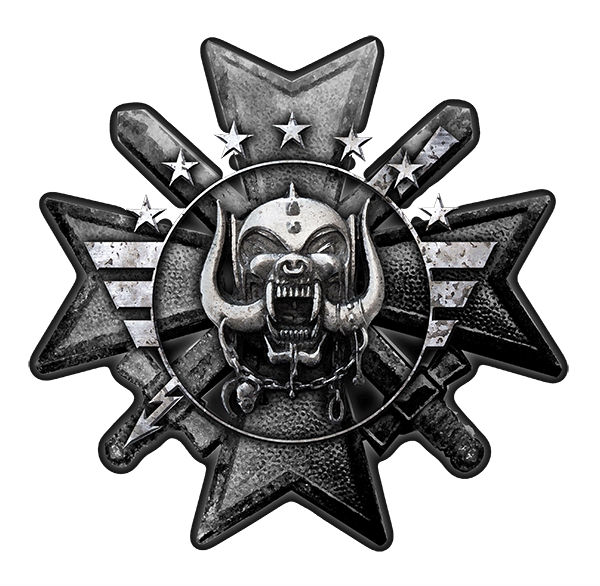 ---
13 juillet 2017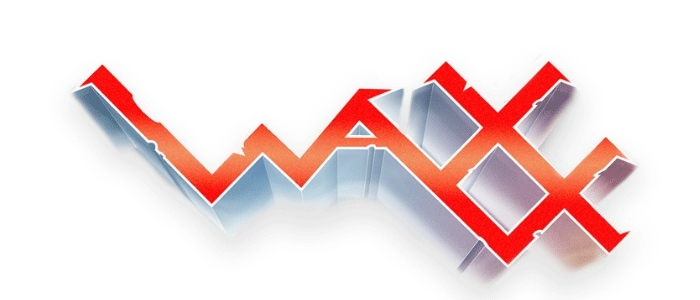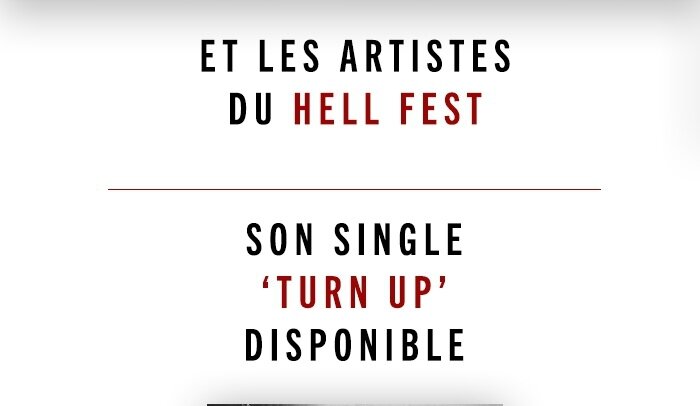 WAXX @ HELLFEST 2017:
'Walk this Way' en medley avec Chuck D de Prophets of Rage, Avatar, Evergrey, In Flames, Trust, The Dead Daisies, The Treatment, Ugly Kid Joe, Saxon, Emperor..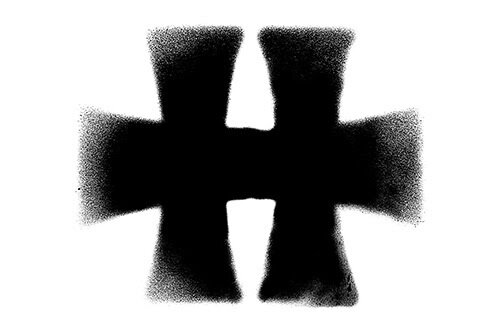 ---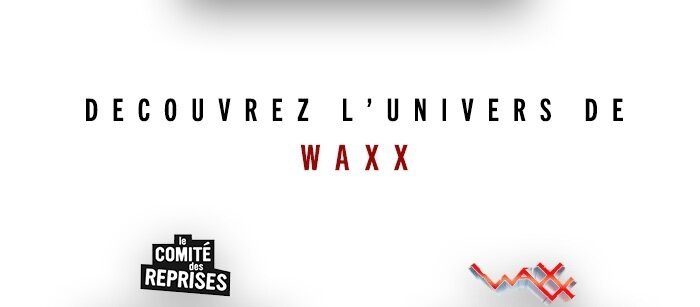 ---
20 avril 2017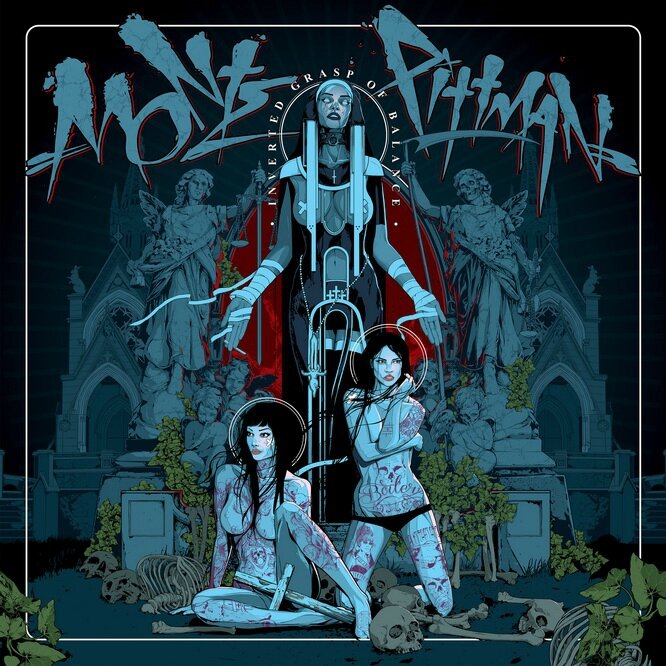 Having released his new album, "Inverted Grasp of Balance", last year via Metal Blade Records, Monte Pittman is now launching a performance video for the album track "Obliterated", featuring drummer Richard Christy and bassist Billy Sheehan (both of whom played on the album).
There are great guitarists, great vocalists and great songwriters, but Monte Pittman is one of the elite few who can truly lay claim to all three titles.
With his fourth full-length, "Inverted Grasp of Balance", he has once again raised the stakes, delivering a riveting collection of full force metal that showcases his continuing evolution, undoubtedly expanding his devout - and ravenous - fan base.
The record also features powerhouse drummer Richard Christy of Charred Walls Of The Damned/Iced Earth/Death fame and virtuoso bassist Billy Sheehan, famous for his work with a plethora of talented artists - including David Lee Roth, Mr. Big and, more recently, Winery Dogs.
The skill of all concerned explodes from the speakers!


---