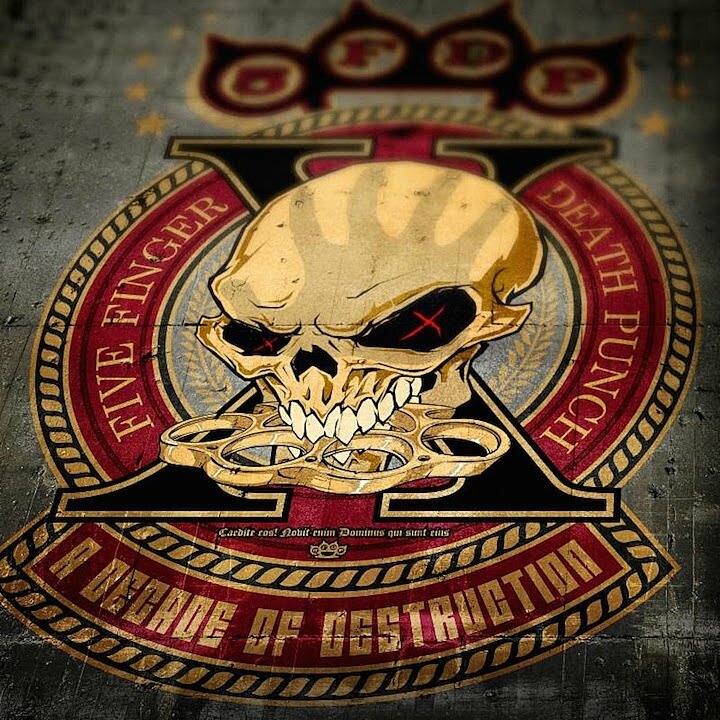 **** 01 Decembre 2017 (Sortie / Release Date) ****
==> https://ffdp.tmstor.es (En Pré-commande / Pre-order) <==
**** "A DECADE OF DESTRUCTION" ****

Greatest Hits 16 titres dont 2 inédits ! / Greatest-Hits Album: 16 tracks including two new ones
---
(English Version / Official Lyric Video "Trouble": see below)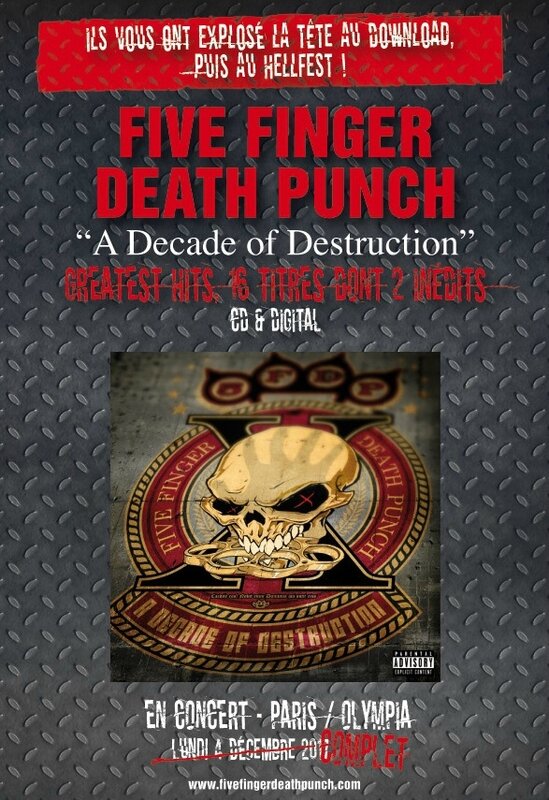 Le groupe de Hard Rock basé à Los Angeles, Five Finger Death Punch, maintes fois certifié multi-platine aux USA - et composé de Ivan Moody (chant), Zoltan Bathory (guitare), Jason Hook (guitare), Chris Kael (basse) et Jeremy Spencer (batterie) - est heureux d'annoncer la sortie, pour le 1er décembre prochain, d'un Greatest Hits baptisé "A Decade of Destruction".
Cette compilation de leurs meilleurs titres (souvent classés dans le haut des charts US) présentera aussi 2 nouvelles chansons ! Cela faisait 2 ans que FFPD n'avait pas offert de nouvelle musique à ses fans ! Le premier de ces inédits s'intitule "Trouble" (vidéo ci-dessous)

Five Finger Death Punch est également excité d'annoncer que son 7ème album studio sortira au printemps sur Eleven Seven Music. Ce disque sera le successeur de "Got Your Six", sorti en 2015 et certifié or, notamment grâce au succès du single, "Wash It All Away", n°1 aux USA.

Pour couronner le tout, le groupe est particulièrement fier d'annoncer que son concert prévu à Paris le 4 décembre prochain à l'Olympia est complet !
==> Seuls quelques packages VIP sont encore disponibles: ici <==
---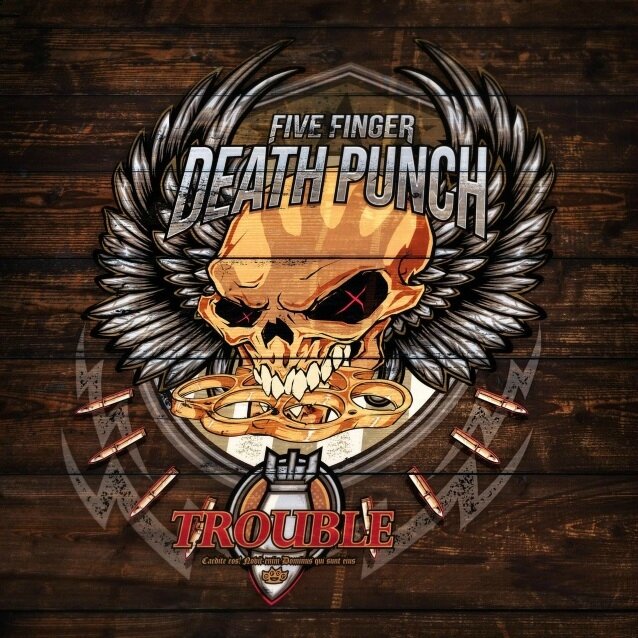 "A Decade Of Destruction" track listing:
01. Trouble (new song)
02. Gone Away (new song)
03. Lift Me Up
04. Wash It All Away
05. Bad Company
06. Under And Over It
07. Wrong Side Of Heaven
08. House Of The Rising Sun
09. I Apologize
10. The Bleeding
11. Jekyll And Hyde
12. Remember Everything
13. Coming Down
14. My Nemesis
15. Battle Born
16. Far From Home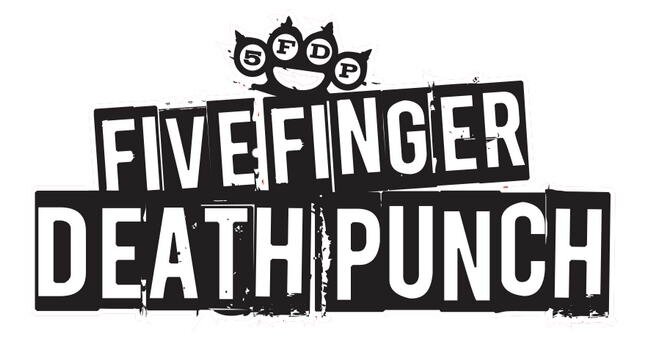 ---

FIVE FINGER DEATH PUNCH will release a greatest-hits album, "A Decade Of Destruction", on December 1. The compilation will include two new tracks — the first new music the band has released in over two years. Pre-order the collection now.
In conjunction with today's announcement, the rock juggernauts have released one of the new tracks from the album, titled "Trouble". Check out the lyric video for the single below.

FIVE FINGER DEATH PUNCH's seventh full-length studio album will be released in spring 2018 via Prospect Park in North America and Eleven Seven Music internationally. The album follows their critically acclaimed 2015 chart-topping hit album "Got Your Six", which featured No. 1 single "Wash It All Away" and was certified gold in 2016.
==> European Tour Dates: click here <==
---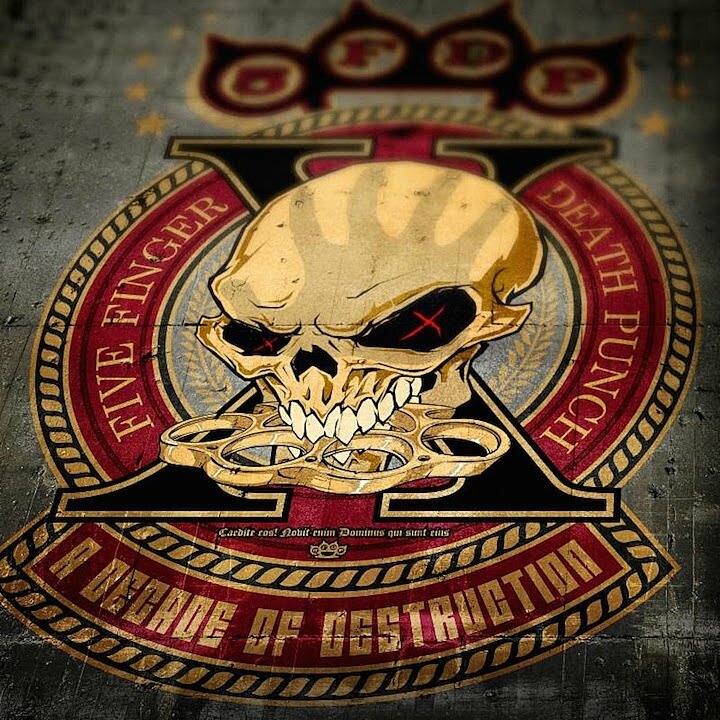 ==> 5FDP Albums: Chroniques / French Reviews: cliquer sur les pochettes / click on any artwork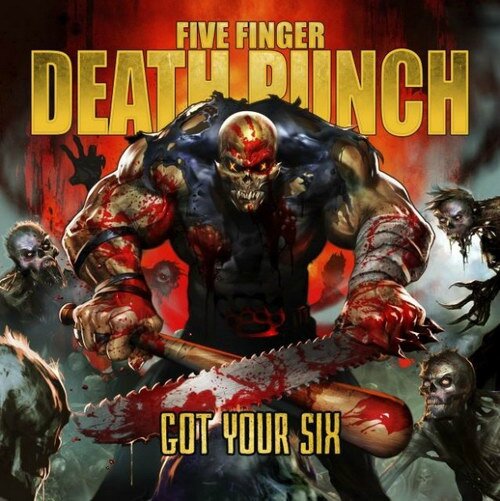 ---