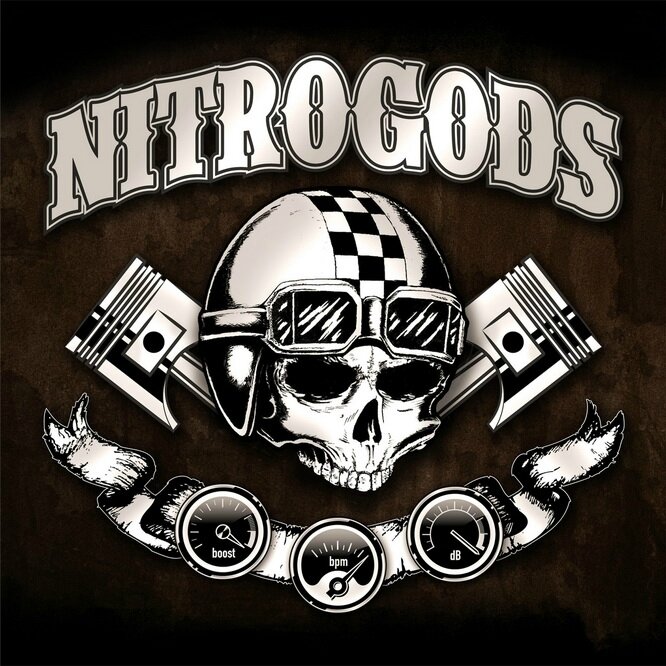 Release Date Europe: February 27th, 2012
Release Date Germany: February 24th, 2012
Release Date USA/Canada: March 2012

Très bonne surprise de ce début d'année 2012 que ce premier disque de NITROGODS, puisque si la sortie de l'album coincide avec le coup d'envoi de l'année du dragon dans l'horoscope chinois, « Nitrogods » en a aussi l'envergure et le charisme de ce fameux dragon ! C'est que NITROGODS ça crache le feu Rock à tous les étages et pour envoyer, ça envoie ! Il faut dire que le trio a de la bouteille puisqu'au cours de leurs expériences respectives soit en tant que fondateur de THUNDERHEAD (1988) et guitariste de PRIMAL FEAR / SINNER / membre du Rock Meets Classic pour Henny Wolter, soit comme Klaus Sperling, batteur de FREEDOM CALL / PRIMAL FEAR et enfin, cerise sur le gateau, comme le bassiste – chanteur à la voix aussi forte que son charisme qui n'est pas sans rappeler un certain Lemmy : Oimel Larcher. Que c'est bon ces bases Rock'n Roll pur jus, zéro fioriture, oubliez l'allégé, tout est direct, vient des tripes et en plus, le trio responsable de ces méfaits Rock, prend un maximum de plaisir à marteler la basse, la batterie, vocaliser avec le rocailleux obtenu via une vie de Rock'n Roll et tout ce qui va avec, et sans oublier la guitare qui vous met les pendules à l'heure, mais en était-il encore besoin ?
Bref, que demande le peuple, si ce n'est se repasser encore et encore, ces 12 moments Rock avec des points forts que sont l'autobiographique « Licence To Play Loud », « Lipsynch Star » moqueur envers les pseudo chanteurs actuels, l'excellent « Rifle Down », « The Devil Dealt The Deck », « Whiskey Wonderland », «Gasoline », « Wasted In Berlin » et l'original « Zombietrain ».
A noter deux guests de choix, Dan McCafferty (Nazareth) aux vocaux sur "Whiskey Wonderland" et 'Fast' Eddie Clarke (Motörhead, Fastway) très efficace sur un « Wasted In Berlin » évocateur d'un fameux souvenir, se retrouver 'déchiré' dans la ville du même nom
NITROGODS a eu du nez pour leur nom de groupe, puisque la vitesse de croisière du trio est pied au plancher, moteur boosté au Nitrous Oxide et comment ne pas aimer quand c'est plein gaz comme ça ?!

Tasunka
---
Tracklisting "Nitrogods":

01 Black Car Driving Man
02 Demolition Inc.
03 At Least I´m Drunk
04 Gasoline
05 Whiskey Wonderland
06 Licence To Play Loud
07 Lipsynch Stars
08 The Devil Dealt The Deck
09 Rifle Down
10 Riptide
11 Wasted In Berlin
12 Zombietrain
NITROGODS Line Up:
-Henny Wolter – G
-Oimel Larcher – V / B
-Klaus Sperling – D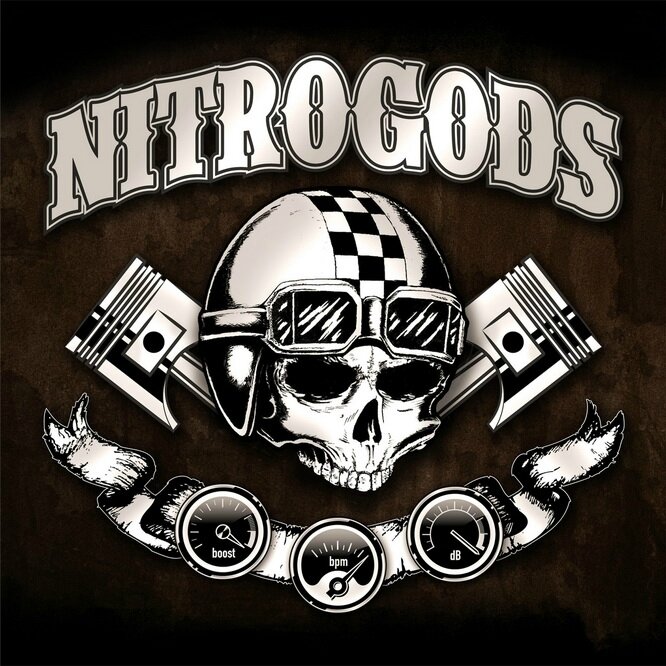 ---