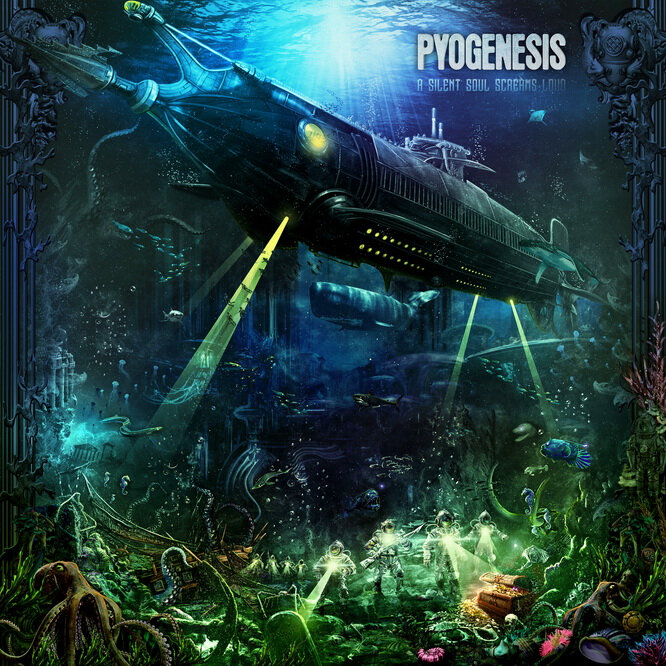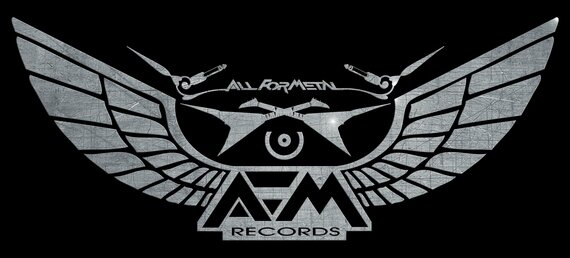 PYOGENESIS met un point final à sa trilogie, avec le convaincant dernier chapitre : « A Silent Soul Screams Loud ». Commencée en 2015 par "A Century In The Curse Of Time", poursuivie deux ans plus tard avec « A Kingdom To Disappear », cette 'Steampunk Trilogy' qui couvre le 19ième siècle et ses changements, vaut le détour.
Avec cette troisième partie, on retrouve cette saveur unique qui caractérise et fait apprécier PYOGENESIS : sa capacité à créer des atmosphères riches, variées, dynamiques, mélancoliques, puissantes et fines à la fois, cette maestria dans les compositions et leur interprétation, qui fait plonger ou s'envoler aux côtés du groupe, dans ses univers issus de l'imagination et inspiration fertiles de son frontman de compositeur, chanteur, guitariste et derrière les manettes pour la production côté albums, à savoir : Flo V. Schwarz. Le Metal Power, mélodique et alternatif est ici à son aise que ce soit dans les parties puissantes où guitares, double grosse caisse et basse mettent le feu ou tout autant à l'aise dans les parties mélancoliquement prenantes et le mélange prend sans coup férir; on adhère et voyage dans les atmosphères de PYOGENESIS, où la musique reflète au mieux l'évocation des thèmes à la hauteur, notamment Napoléon et ses apports, Karl Marx et le capital, le Darwinisme, en somme, les changements propres au 19ième siècle, ce siècle romantique et de bouleversements techniques et de société à la fois. Le tour de force de PYOGENESIS étant d'emporter une pleine adhésion autant musicalement, que vocalement, tout en portant des thèmes peu jouissifs sur le papier de premier abord. Toujours est–il qu'au long des huit morceaux de « A Silent Soul Screams Loud », PYOGENESIS y parvient et avec panache, encore et sait mettre le feu, fédérer ou faire planer à la fois avec son Metal Heavy mélodique de premier choix et avec ses atmosphères inspirées et riches. Huit titres qui font mouche et accrochent au point de voir trop tôt, « A Silent Soul Screams Loud », tirer sa révérence après près de 14 minutes passées en compagnie du morceau d'anthologie final : "The Capital" (A Silent Soul Screams Loud).
Outre le fait que le groupe ait produit ce dernier chapitre lui-même, outre le fait que la pochette est superbe une fois encore et riche de détails qu'on aime découvrir en écoutant l'album, outre ces faits, il est à noter l'apparition d'un guest vocal de choix et ce, pour la première fois en duo avec Flo V. Schwarz, sur "Modern Prometheus » : Chris Harms (Lord Of The Lost).
Fidèle aux pochettes respectives, après avoir fait embarquer à ses côtés au sol avec le premier opus, dans les airs avec le second, et à présent, un voyage sous les mers avec ce troisième volet à l'oxymore bien senti: « A Silent Soul Screams Loud », PYOGENESIS a réussi sa trilogie Steampunk et vaut décidément un coup de chapeau pour son Metal riche, profond et mélodiquement puissant qui n'appartient qu'a lui.

Tasunka
"A Silent Soul Screams Loud" Tracklist:
01 - Survival Of The Fittest
02 - Mother Bohemia
03 - I Can't Breathe (Prologue)
04 - I Can't Breathe (Monologue)
05 - High Old Times
06 - Modern Prometheus (feat. Chris Harms / Lord Of The Lost )
07 - Will I Ever Feel The Same
08 - The Capital (A Silent Soul Screams Loud)
---
---

Flo V. Schwarz (V/G)
Thilo Schmidt (G)
Malte Brauer (B)
Jan Räthje (D)
---

==> On Tour: click here / cliquer ici
---
---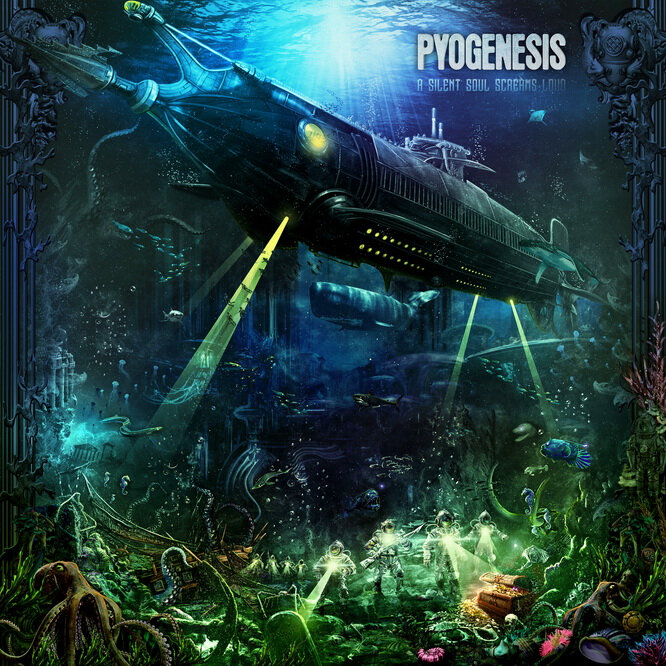 ---