09 février 2017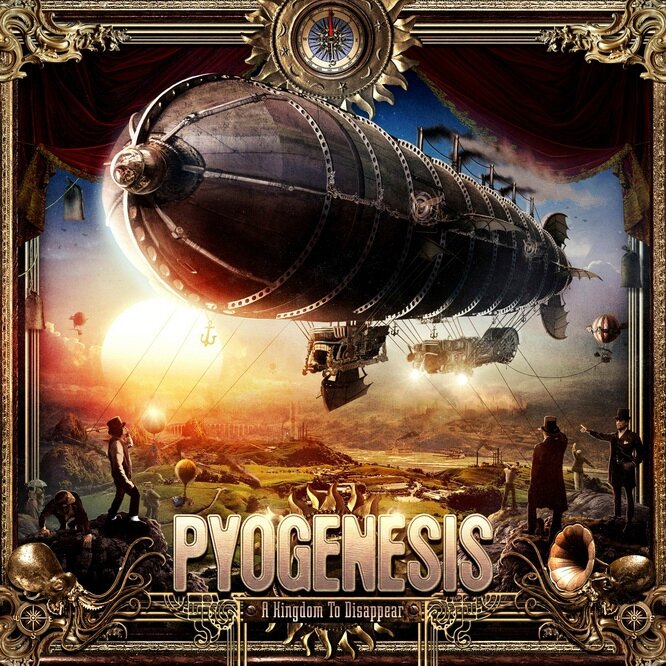 Release: February 24th 2017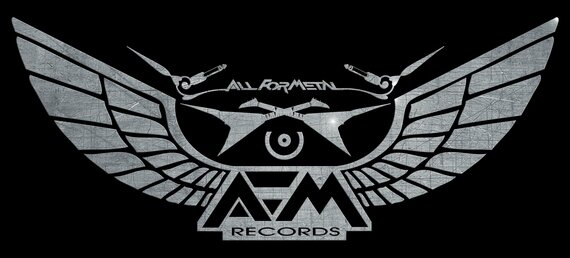 Les cultes et pionniers PYOGENESIS avaient signé un retour marquant en 2015, après treize ans d'absence, en inaugurant leur trilogie inspirée de l'ère Victorienne du dix neuvième siècle, via le premier et fort réussi volet « A Century In the Curse Of Time » (chronique ici). Voici qu'arrive « A Kingdom To Disappear », le second opus, toujours dans la même veine et qui, dès son approche, partage avec son prédécesseur un artwork Steampunk, gothique romantique qui vaut le coup d'œil de par sa qualité et donne le ton de la valeur de ce qui va suivre musicalement et vocalement.
Après le train explosant la pochette 2015, l'autre révolution de l'ère industrielle, le dirigeable, les ballons en général, trône, quant à elle, en maitre sur celle de ce second volet. A l'image de ce puissant artwork, les allemands de Pyogenesis font impression, captivent avec leur Metal Gothique qui voit le groupe innover au long des nouveaux morceaux, alignant audace, feeling, touche romantique, chant clair et appoints en growl, instruments saturés et acoustiques en contre-points, pour ensuite mieux re-mêler à une sauce qui prend déjà au mieux, du Rock 'rentre-dedans', du Melodic Death Metal (le fort bon « Blaze, My Northern Star » en étant l'étendard). Puissant et vibrant, le Metal des maitres du Gothic-alternatif-mélodique / Rock que sont Pyogenesis depuis plus d'un quart de siècle, vous rentre sous la peau à tous niveaux, que ce soit côté des compositions, de l'interprétation authentique, précise et à la fois passionnée d'une formation qui aime visiblement ce qu'elle fait et s'y investit totalement. Les paroles agissent, quant à elles, en reflet de la musique, des harmonies, en intégrant les sujets des changements sociaux de cette époque et ce ton Victorien posé par les vocaux d'ouverture de l'album d'intro: 'Dormir, c'est bien, la mort, c'est mieux…' avant que n'attaque un déferlement Gothique Death mélodique / Rock rentre-dedans, accrocheur s'il en est.

Hautement recommandé, donc, ce second voyage à l'ère Victorienne, en compagnie des uniques PYOGENESIS et de leur « A Kingdom To Disappear » qui assure et se conclue, comme pour le premier volet, par un morceau de bravoure de plus de treize minutes : « Everlasting Pain ».
Tasunka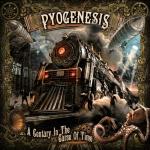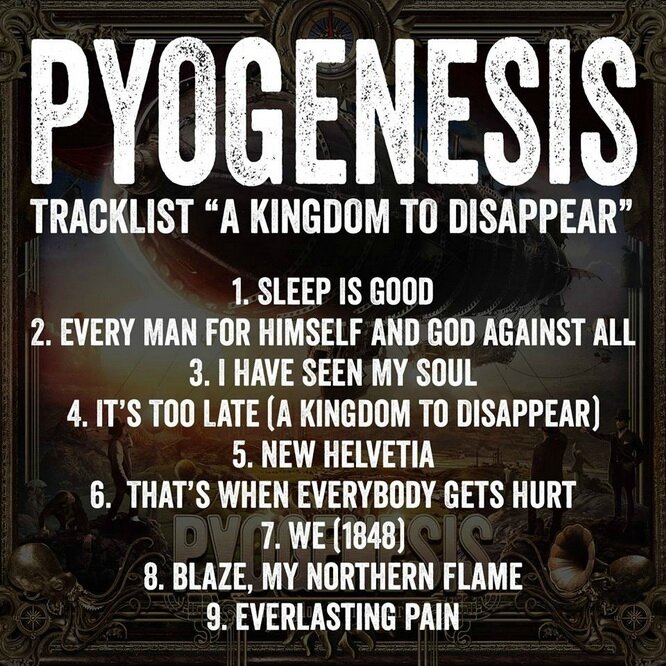 PYOGENESIS Line-Up :
- Flo V. Schwarz: Guitar & Vocals
- Gizz Butt: Guitar & Backing Vocals
- Malte Brauer: Bass & Backing Vocals
- Jan Räthje: Drums
---
---

Here are the supports!
Anchors & Hearts from the northern coast will support the first 8 shows of the tour. And Ignis Creatio will appear on only 3 shows playing their one and only album which they released 25 years ago in its entirety. This happens for the very first time!

PYOGENESIS will also be playing this year's Full Metal Cruise, setting sails in Palma de Mallorca/Spain at the end of April.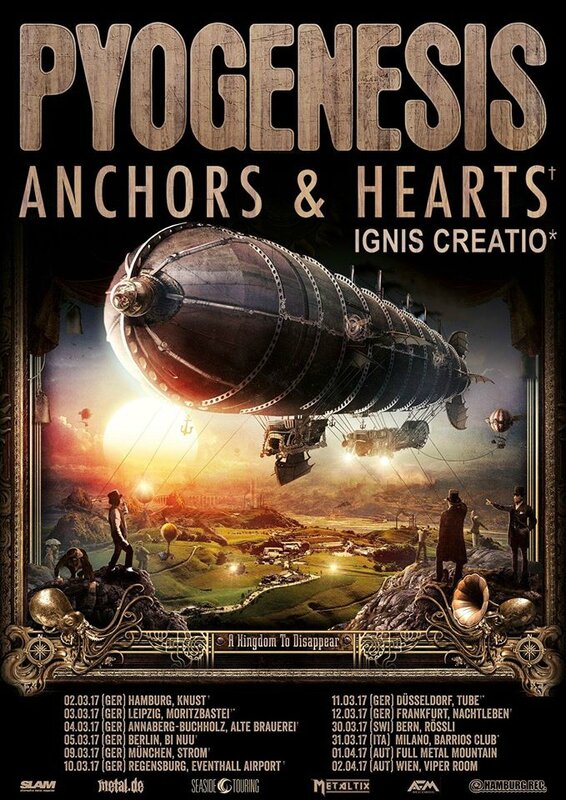 ---

---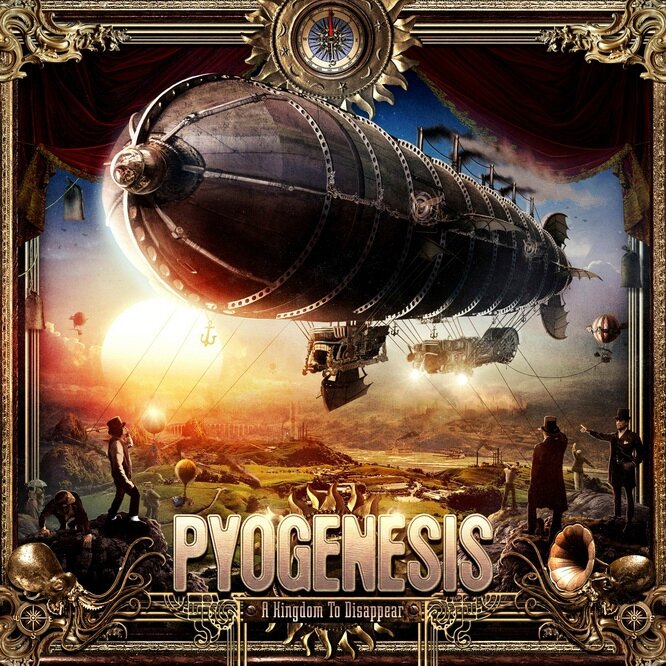 ---