02 août 2015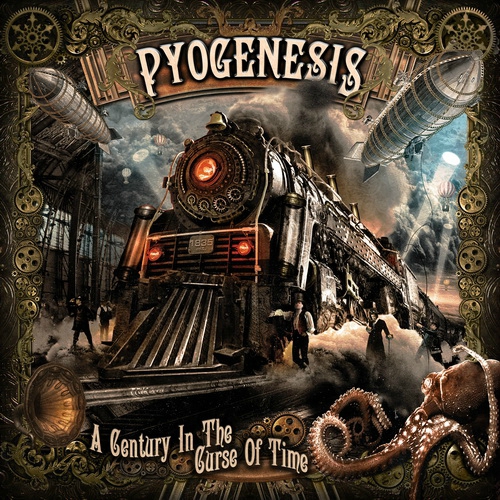 Release Date: August 14th 2015

24 ans d'existence, 13 ans sans sortir un nouvel album studio,10 ans sans s'être produits sur scène, les allemands de PYOGENESIS se sont fait désirer de leur très nombreux fans de par le monde, et voici qu'en 2014, le break prend fin, enfin, et le quatuor reformé se produit à nouveau en live pour un concert sold out en Roumanie, puis, s'attèle à créer un sixième et tout nouveau effort, à sortir en août 2015 : « A Century In The Curse Of Time ».
Cela valait l'attente étant donné que les huit nouvelles compositions renouent avec les racines de ces co-initiateurs du Metal Gothic en 1991-92, de ces habitués à surfer, par le passé, entre Rock Alternatif, Punk Rock et Melodic Death Metal.
Difficile, donc, de ne pas adhérer de suite à l'ensemble de « A Century In The Curse Of Time », que l'on soit habitué du style pratiqué ou novice du groupe, surtout que PYOGENESIS, toujours emmené avec brio par son frontman de chanteur-guitariste Flo V Schwartz, renoue ici avec ses racines et délivre un album plus Heavy, Epique et ambitieux que jamais.
Un album plein d'intelligence dans son écriture, tout autant que dans ses interprétations vocales brutes ou intensément calmes et instrumentales elles-aussi calmes ou sourdes, lourdes. Cerise sur la galette, PYOGENESIS nous offre une nouveauté, car outre les titres tous frais et bardés de finesse doublée de puissance accrocheuse, le quatuor s'est et pour la première fois dans l'histoire du groupe, attelé à donner vie à un concept album, dont le sujet est l'influence de la révolution industrielle dont l'invention des machines à vapeur fait partie, de l'industrialisation de la fin du 19ième siècle, donc, et de ses influences sur la société, avec toutes les conséquences que cela implique : l'émergence de 'plus' (notamment de la littérature de science fiction dont Jules Verne est l'emblème) et de 'moins' (l'émergence de la bourgeoisie, entre autres).
A l'image de la pochette, tout « A Century In The Curse Of Time », emmène au sein d'un voyage profond et relevé, qui fait penser à un ouvrage du précité et fameux auteur français de science fiction, mais le tout en restant les pieds sur terre, conscient et les yeux grands ouverts sur la réalité des choses. D'ailleurs, Le titre final « A Century In The Curse Of Time » et ses 14 :17 minutes, est un fleuron de ce que ce sixième opus peut être.
Le line-up reformé en 2014, voit le retour après 16 ans d'absence d'un membre original de PYOGENESIS : Tim 'Asmodeus ' aux guitare-vocaux et l'album fort d'un quatuor soudé, sonne qui plus est, de mille facettes qui mettent en valeur le propos, alors,
PYOGENESIS sont de retour et en grand forme, encore, qu'on se le dise ! :)
Tasunka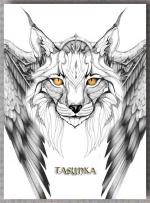 ---

01. Steam Paves Its Way (The Machine)
02. A Love Once New Has Now Grown Old
03. This Won't Last Forever
04. The Best Is Yet To Come
05. Lifeless
06. The Swan King
07. Flesh And Hair
08. A Century In The Curse Of Time
---
PYOGENESIS Line-Up 2015 (after their comeback in 2014):
-Flo V. Schwarz: V / G
-Malte Brauer : B
-Oliver 'Viper' Wiebe: D
-Tim 'Asmodeus' Eiermann: V / G
---
---
---
==>Tour Dates 2016: click below:
---