Dawn Of Destiny n'a eu de cesse d'être prolifique depuis ses débuts en 2005 sous la houlette de son (notamment) compositeur, bassiste et leader, Jens Faber, puisqu'en 2019, c'est non moins que le septième album de la bande qui déboule sur la planète Metal, à savoir « The Beast Inside ». Dawn Of Destiny a toujours su délivrer un Metal riche et varié, qui certes s'appuie sur un Power Metal nerveux et bien léché aux vocaux qui le sont tout autant, mais un Metal qui sait tout aussi bien voyager en terre plus vaste ou sombre, en chant growl mais comme le dit leur chanteuse à la voix claire ou des plus appropriées à l'exercice, Jeanette Scherff : un chant en growl quand le contexte et le feeling du morceau le demandent. Et au long de « The Beast Inside », cette idée d'être au service du feeling, du contexte du morceau sans restriction de genre, est respectée puisque le Metal est au rendez-vous et dans toute sa palette variée encore, qu'il soit Power, puissamment convaincant, mélodiquement prenant, le tout collant au plus près et donnant vie avec force et feeling à l'histoire bien sentie que narre le nouvel opus.
Entre un chant, des choeurs, des instruments ostensiblement dédiés à délivrer et faire parler la poudre et l'émotion des nouveaux morceaux ainsi que des mixage et mastering à nouveau dus aux mains expertes de Dennis Köhne (Lacuna Coil, Sodom, Orden Ogan), force est de constater que l'accroche est au rendez-vous via ces atouts, faisant de « The Beast Inside » un album tout simplement efficace ! D'ailleurs, RAM IT DOWN RECORDS ne s'y est pas trompé en signant Dawn Of Destiny en mai 2019 !

Tasunka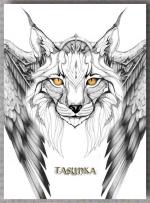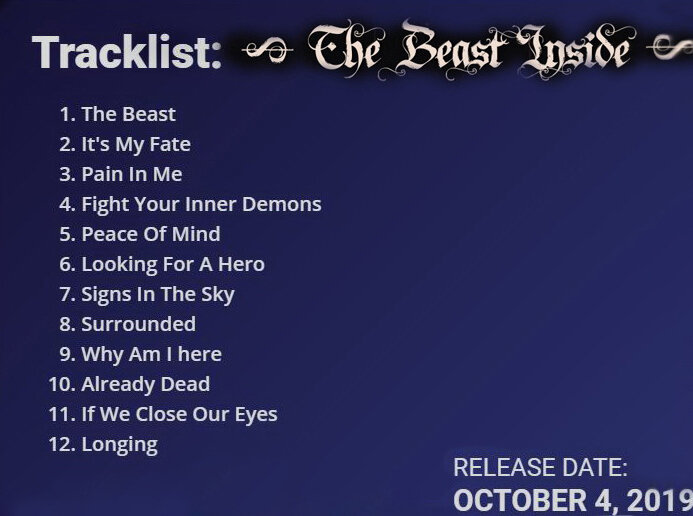 - Mix and mastering handled once again by Dennis Köhne (Lacuna Coil, Sodom, Orden Ogan)
- Watch out for the 50 page story book !

---
---
Jeanette Scherff - lead vocals
Jens Faber - guitar, bass, piano, backing vocals
Dirk Raczkiewicz - keys & synths
Philipp Bock – drums
---
DAWN OF DESTINY Discography:
"Begins" (2007)
"Rebellion In Heaven" (2008)
"Human Fragility" (2009)
"Praying To The World" (2011)
"F.E.A.R." (2014)
"To Hell" (2015)
"The Beast Inside" (2019)
---
---