==> Release Date: 20 Sept. 2019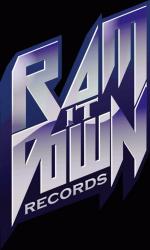 La force de DIVIDED MULTITUDE repose sur leur capacité remarquée et remarquable de composer des morceaux inspirés et travaillés, où la technique se dispute la part belle à une interprétation qui vient des tripes; les norvégiens étant visiblement investis et ravis de donner vie à chacun de leurs titres. La troupe s'en est vue être d'ailleurs connue et reconnue par un public devenu fidèle et par leurs pairs grâce à un Metal Prog' de haut vol et accrocheur autant que riche. Aussi, est-ce une bonne nouvelle que de retrouver DIVIDED MULTITUDE avec leur septième et dernier opus en date : « Faceless Aggressor » et il était temps, le dernier étant sorti voici déjà quatre ans.
Avec « Faceless Aggressor », donc, force est de constater que le socle qui fonde le groupe est toujours bien présent, puisque les compositions et interprétation qui ont assis la réputation de DIVIDED MULTITUDE, font mouche d'entrée de jeu et côté nouveautés, il est à noter que le poste de chanteur a été renouvelé et est maintenant tenu et avec brio, par Jan Thore Grefstad, même si Sindre Antonsen pousse toujours la note mais avec pour priorité, la guitare. Au long de tout « Faceless Aggressor », l'approche musicale évolue et est ici plus marquée par le Melodic appuyé par une force de frappe carrée et incisive de Power aux riffs remarqués, le tout étant nourri de ce Prog' qui fait son office avec les habituelles inspiration et conviction propres au groupe. Les morceaux se caractérisent par une faculté à vous faire accrocher avec une facilité notable, que ce soit au travers des fleurons que sont notamment « Counterparts », « Divided Multitude », « Out Of The Ashes », « False Prophecy », de la reprise originale de « Uninvited » (Alanis Morissette), de « Prosperity Divine » ou encore via le titre final qui complète et est à l'image de cet album autant réussi qu'efficace : à savoir, « Psalm Of A Soldier » aux guests vocaux de choix (voir ci-dessous).
« Faceless Aggressor » vaut le détour entre ses nouveaux morceaux qui se montrent à la hauteur et un son du même haut et puissant calibre, qui confirment la qualité de DIVIDED MULTITUDE. Un groupe que le deal de distribution mondiale récemment signé avec Ram It Down Records, devrait faire toujours plus découvrir autour de la planète et notamment en France, ce qui ne sera que justice!

Tasunka

"Faceless Aggressor" Tracklist:
01.Chapter 2
02.Faceless Aggressor
03.Counterparts
04.Divided Multitude
05.Uninvited (cover of Alanis Morissette)
06.Prosperity Divine (The Machine Of Mammon)
07.False Prophecy
08.Evolve
09.Out Of The Ashes
10.Psalm Of A Soldier (feat. Gary Wehrkamp/ SHADOW GALLERY, Ida Haukland / TRIOSPHERE)
-Mixed and mastered by Jacob Hansen (Evergrey, Pretty Maids, Volbeat)
DIVIDED MULTITUDE Line-Up:
-Jan Thore Grefstad –V (known from Saint Deamon, Highland Glory and his successful participation on the Norway's Idol show)
-Christer Harøy -G
-Sindre Antonsen -G / V
-Rayner Harøy -B
-Anders Vinje - D
---

---