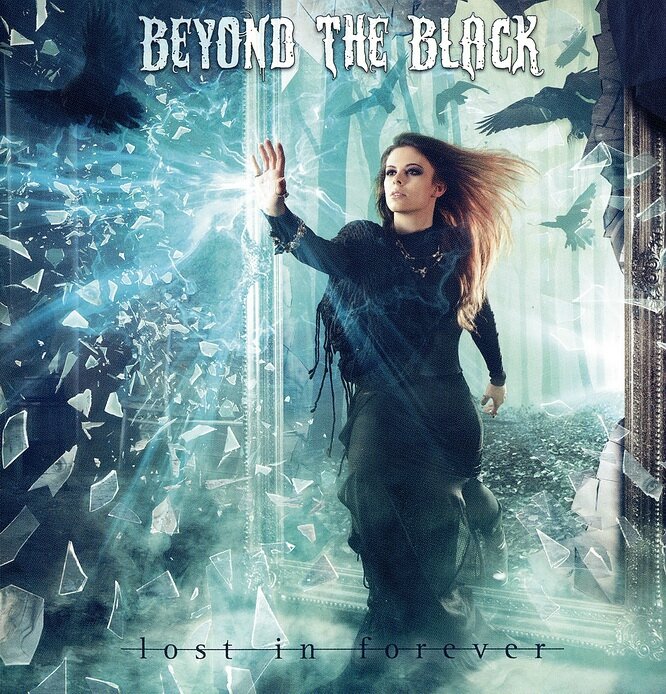 Release Date: 13 Jan. 2017
Le 15 juillet 2016, la nouvelle tombe sur le site de BEYOND THE BLACK, la chanteuse Jennifer Haben ne collaborera plus avec ses comparses et dans la foulée, pour battre le fer quand il chaud, une annonce est passée en ligne, pour et c'est inhabituel, rechercher des remplaçants, non pas un ou deux, mais tous les musiciens, ce qui a donné : 'recherche batteur, bassiste, un clavier et deux guitaristes'.
Non seulement le groupe s'est reconstitué rapidement avec un line-up qui apporte un sang neuf pour poursuivre l'aventure du Metal Symphonique avec Jennifer Haben, mais l'occasion a été aussi saisie par la maison de disque UDR, pour sortir une nouvelle mouture de l'album « Lost In Forever », originellement paru en février 2016.
Coup commercial ? Disons que pour marquer l'événement de l'avenir de BEYOND THE BLACK qui se voit à nouveau grand ouvert avec son groupe reconstitué et prêt à en découdre, ce « Lost In Forever – International Edition » se justifie. Il faut dire que depuis sa fondation en 2014, BEYOND THE BLACK a séduit tout autant le public Metal que les professionnels du genre avec son Metal Symphonique intense et bien ficelé, qui accroche. Le symphonique se dispute la part belle au sentiment de puissance qui se dégage des guitares, claviers, soutenus par une section rythmique en accord et surtout avec, en frontwoman dynamique au possible, Jennifer Haben qui affiche une classe internationale de par ses vocaux riches, dignes de figurer au top dix des chanteuses à voix du Metal. Qui plus est, cette version 2017 de « Lost In Forever » est intéressante à la fois pour le plaisir de découvrir le groupe pour ceux qui le connaissent pas encore et pour celui de savourer quelques fameux inédits en supplément des titres de 2016, pour ceux qui s'était déjà procuré l'original.
Un groupe renouvelé à l'âme toujours personnifiée par Jennifer, alors, oui, c'est une bonne nouvelle que d'avoir et l'album en version 2017 avec ses 17 morceaux et tout BEYOND THE BLACK sur le devant de la scène, encore une fois.
Bel album à la pochette remaniée et belle formation de Metal Symphonique venue d'outre-Rhin: BEYOND THE BLACK assurent et le prouvent autant sur disque qu'en live et ce, que ce soit en support de SCORPIONS lors de la tournée des cinquante ans des allemands en 2016 ou sur la scène du plus gros festival Metal, le Wacken Open Air où leur titre, « Rage Before The Storm » en est même devenu l'hymne de 2015; ce morceau figurant justement sur la mouture 2017 de « Lost In Forever »!

En parlant de live, la dernière date de leur tournée de ce début 2017 en co-headlining avec EPICA et POWERWOLF se fera à Paris, le 04 février 2017, alors, à vous de jouer, BEYOND THE BLACK vous attend pour un moment certainement d'anthologie ;)

Tasunka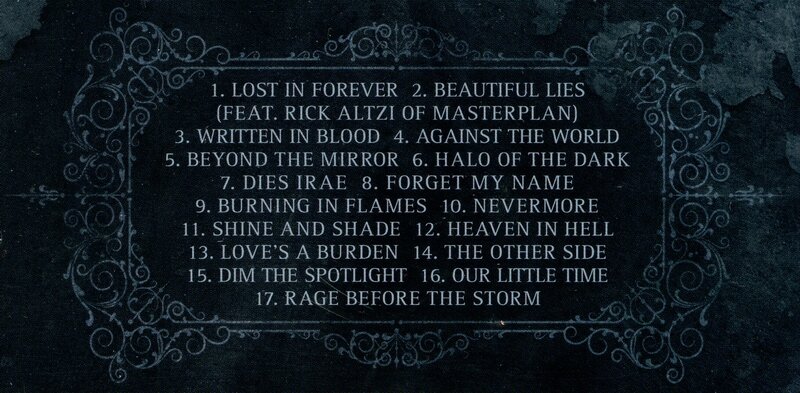 BEYOND THE BLACK Line-Up 2017:
-Jennifer Haben: Vocals
-Christian Hermsdörfer: Guitar & backing vocals
-Tobias Lodes: Guitar & backing vocals
-Jonas Roßner: Keyboards
-Stefan Kerkenhoff: Bass
-Kai Tschierschky: Drums
---
==> All Tour Dates: click here
==> Paris (Zenith) Le 04/02/2017: cliquer ici
---


---