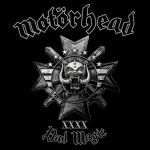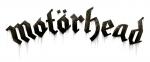 "Bad Magic"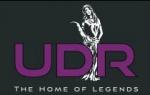 Release date : August 28th, 2015
Prenez, par exemple, « Shoot Out All Of Your Lights » et ses choeurs hymniques, ou encore « Evil Eye », « When The Sky Comes Looking For You », « Victory Or Die », « Thunder And Lightning », « Teach Them How To Bleed » et leurs guitares aux riffs et solos de tueur, issus de la précision redoutable et du feeling de Phil Campbell, cette basse et voix si incomparables de sir Lemmy, et cette batterie de Mikkey Dee jouée avec cette dynamique groovy « Fire Storm Hotel » et la majorité du temps sur ce tempo de l'enfer si caractéristique. Bref, prenez le tout, jouez le, volume à fond et vous saurez que MOTÖRHEAD sont dans la place, toujours impériaux comme le prouve "Bad Magic", cette fois.
Ah, ces variations de tempos dans l'attaque qui donnent un relief de folie, la sensation d'être sur des montagnes russes Motörhead-iennnes et MOTÖRHEAD, on les aime pour tout cela, et pour ce sceau, leur sceau Rock'n Roll, qui a traversé le temps, au long de quarante ans de furieux services au nom du Rock, que ce soit sur albums, vous savez cet échauffement pour les cervicales avant d'attaquer la cerise sur le gâteau qui caractérise le trio, à savoir avant d'attaquer leur terrain de jeu favori, la scène. Et comment ne pas songer à ce que cela va faire d'assister à un de leurs prochains concerts et de se prendre en plus des imparables classiques, les nouveaux morceaux en pleine face ; claque en live à l'horizon !
« Bad Magic » est un efficace panaché de ce que la bande sait faire en jonglant avec toutes les facettes du Rock, y compris sur la reprise réussie des Rolling Stones « Sympathy For The Devil ».
Oui, un album direct au possible avec ses touches qui laissent parler le feeling et au top niveau, toujours.
Un album impeccable pour marquer dignement l'anniversaire des quarante ans de carrière du bombardier iconique, avec son équipage de briscards emmenés par un Lemmy, qu'il fait bon de retrouver après ses problèmes de santé et encore maitre de son art.
Quarante ans de Motörhead, ++ ans de Lemmy fin 2015 (oui, tout cela ;) cherchez et vous trouverez), vingt deux albums, des chiffres qui ont de quoi laisser admiratif devant tant de dynamisme, de hargne, de Rock direct et testostéroné (si, si) intacts et devant ce côté intemporel, en somme : ni le groupe, ni leurs morceaux ne semblent vieillir, au contraire :
intemporels MOTÖRHEAD, on vous dit :)

Décidément MOTÖRHEAD on les aime aussi pour ça ! Le bombardier est inoxydable et c'est tant mieux !

Pour sa sixième collaboration avec le trio, c'est Cameron Webb qui s'est à nouveau vu confier les commandes de la production, qui sonne sans faille et particularité pour « Bad Magic », celle d'avoir été enregistré par tout le groupe ensemble dans les conditions live, tous les titres étant déjà prêts, aucune répétition n'était alors nécessaire.

Très bonne magie que ce « Bad Magic » pour un très bon groupe et ses quarante ans de foulage de scène et studios, bottes en cuir au pied, foi de Lemmy (ce grand amateur de belles bottes devant l'eternel :)
Alors, comme le dit la réussie et unique ballade de « Bad Magic »: Motörhead, ce sera « Till The End » :)

Retrouvez MOTÖRHEAD pour une tournée Européenne et pour deux dates en France

Tasunka

« Bad Magic » Tracklisting :
01. Victory Or Die
02. Thunder & Lightning
03. Fire Storm Hotel
04. Shoot Out All Of Your Lights
05. The Devil
06. Electricity
07. Evil Eye
08. Teach Them How To Bleed
09. Till The End
10. Tell Me Who To Kill
11. Choking On Your Screams
12. When The Sky Comes Looking For You
13. Sympathy For The Devil

Line-Up MOTÖRHEAD :
-Lemmy Kilmister : V / B
-Phil Campbell: G
-Mikkey Dee: D
---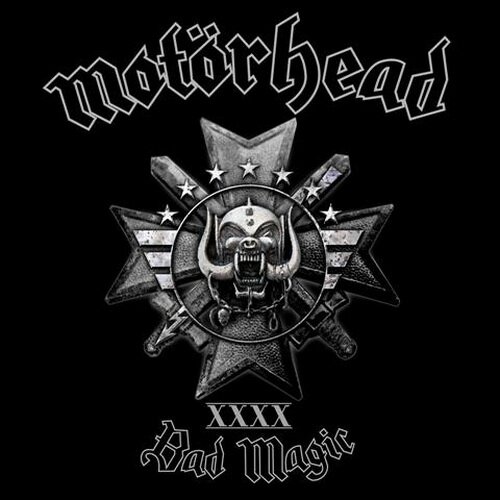 ---
**************************

==> US + EUROPEAN TOUR DATES : here :) <==

==> 15 Nov 2015 @ PARIS / ZENITH + 01 FEV 2016 @ LILLE / ZENITH
***************************************
France:
---
---