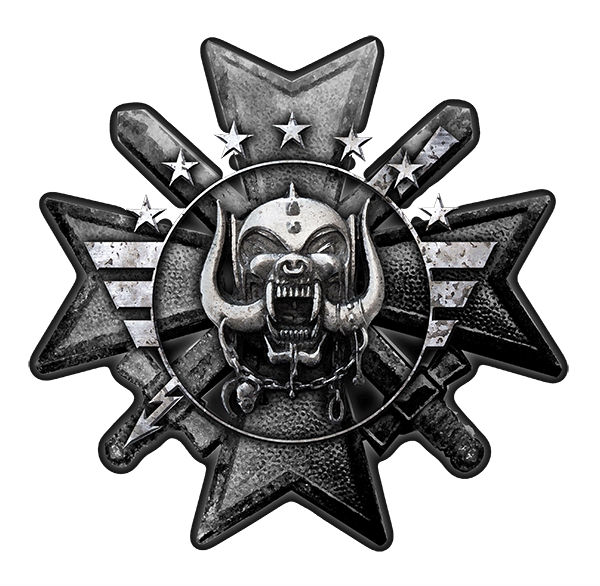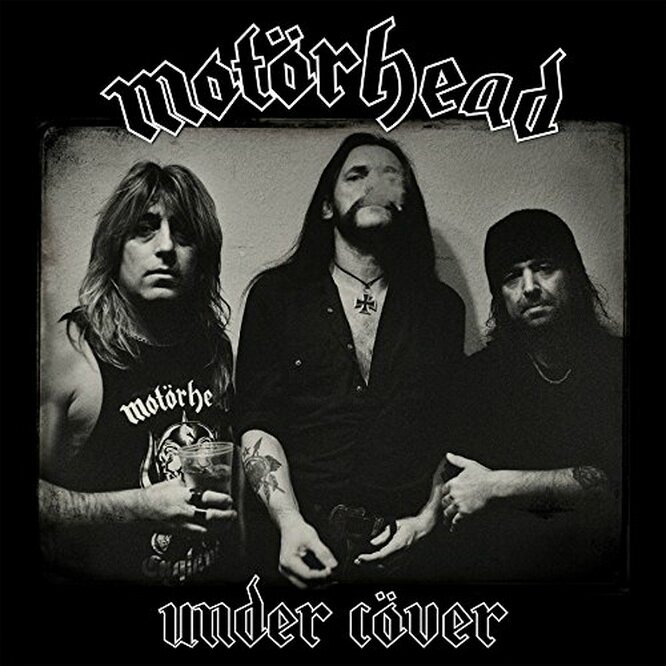 ==> Déjà dispo en précommande:

« Under Cöver »
==> Sortie le 1er Septembre 2017
CD digipak, vinyle, coffret collector & digital
(distribution Warner Music)

Grâce à « Under Cöver », la plupart des reprises enregistrées par Motörhead tout au long de sa prolifique carrière sont enfin réunies sur un seul et même disque ! Certaines sont connues, d'autres beaucoup moins, alors que leur version cosmique du « Heroes » de David Bowie était restée inédite jusqu'à ce jour…
Motörhead qui reprend Bowie, un moment forcément historique !
Plus qu'une simple compilation, « Under Cöver » est un recueil de morceaux particulièrement funs que Lemmy & co aimaient offrir leurs fans en hommage à leurs potes ou leurs pairs…

ONE THING Lemmy Kilmister, Phil Campbell and Mikkey Dee liked to do over their years together in Motörhead, was grab a favourite song by another artist and give it a good old fashioned 'Motörheading'. To run them through the Motörizer if you will. To rock them, roll them and even give them an extra twist and edge.
In celebration of some of those finest moments, the band will release "Under Cöver", a collection of some of their best covers, and a collection which will include the previously unreleased version of David Bowie's timeless classic "Heroes". Recorded during the Bad Magic sessions in 2015 by Cameron Webb, and was one of the last songs the band recorded together.
"It's such a great Bowie song, one of his best, and I could only see great things coming out of it from us, and so it proved to be," says Phil Campbell, "and Lemmy ended up loving our version."
"He was very, very proud of it," says Mikkey Dee, "not only because it turned out so well but because it was fun! Which is what projects like this should be – fun!"
To that ethic, the rest of the album contains loud and proud, raucous and raging Rock 'N' Roll takes on the likes of "God Save The Queen" (Sex Pistols), "Cat Scratch Fever" (Ted Nugent), "Rockaway Beach," (The Ramones), Breaking The Law" (Judas Priest) and "Whiplash" (Metallica) which earned the band a Grammy in 2005 for Best Metal Performance.
"We were happy with them at the time and we're happy with them now!" affirms Campbell, whilst Dee says, "We should remember that it's about having some fun with songs that we all loved."
So there you are. If that doesn't have you scrambling for your music delivery device, then check your pulse pronto.
Or just start scrambling for a copy of Under Cöver immediately. You won't be sorry.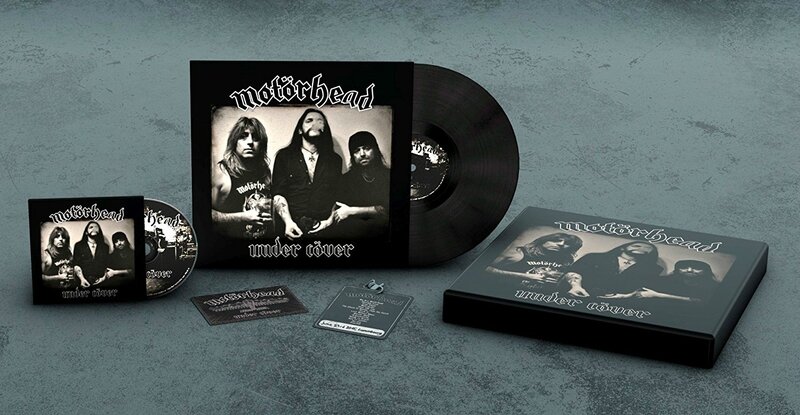 01. Breaking The Law (Judas Priest)- Produced by Cameron Webb / 2008
02. God Save The Queen (Sex Pistols) - Produced by Bob Kulick and Bruce Bouillet / 2000
03. Heroes (David Bowie) - Produced by Cameron Webb) 2015
04. Starstruck (Rainbow) - Produced by Cameron Webb / 2014
05. Cat Scratch Fever (Ted Nugent) - Produced by Peter Solley / 1992
06. Jumpin' Jack Flash (Rolling Stones) - Produced by Bob Kulick and Bruce Bouillet / 2001
07. Sympathy For The Devil (Rolling Stones) - Produced by Cameron Webb / 2015
08. Hellraiser (Ozzy Osbourne) - Produced by Billy Sherwood / 1992
09. Rockaway Beach "Demo Version" (Ramones) - Mixed by Cameron Webb / 2002
10. Shoot 'Em Down (Twisted Sister) - Produced by Bob Kulick and Bruce Bouillet / 2001
11. Whiplash (Metallica) - Produced by Bruce Bouillet and Bob Kulick / 2005

All songs performed by Motörhead:
-Lemmy Kilmister – B/V
-Phil Campbell – G
-Mikkey Dee – D
---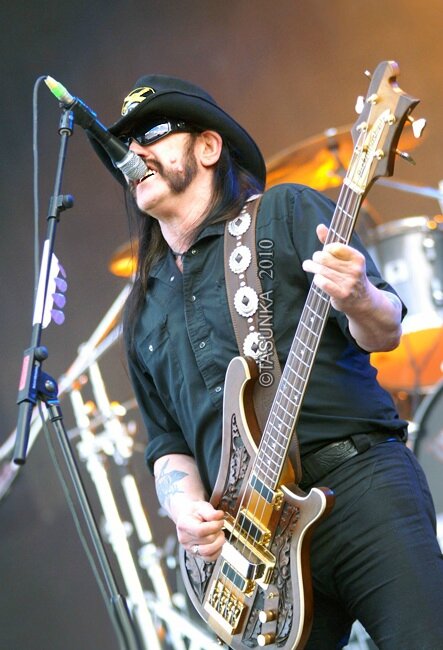 ---
==> Motörhead 'Heroes' - Live at Wacken Open Air 2017, Germany (Lemmy Tribute)
---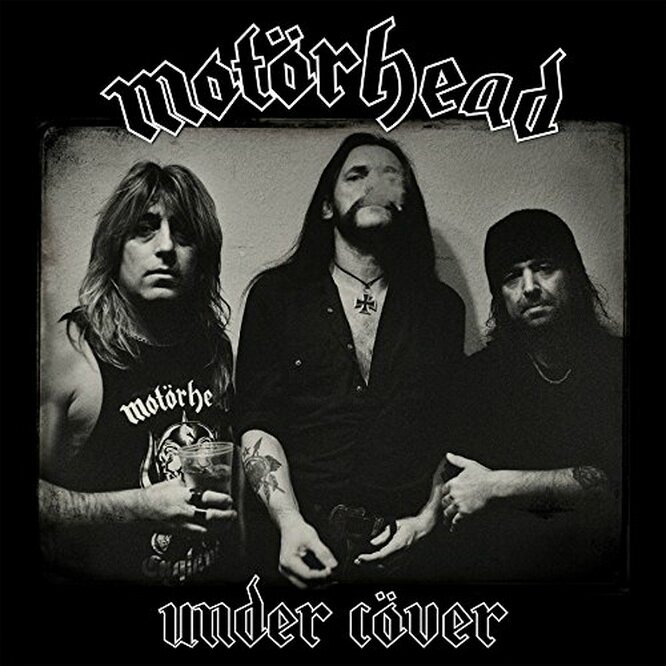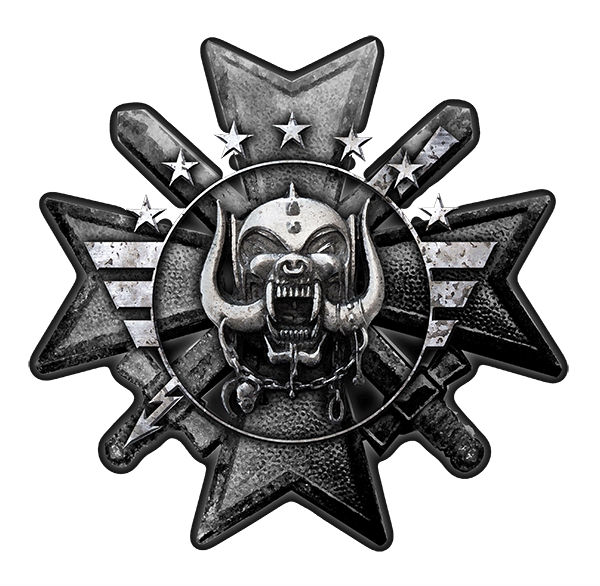 ---