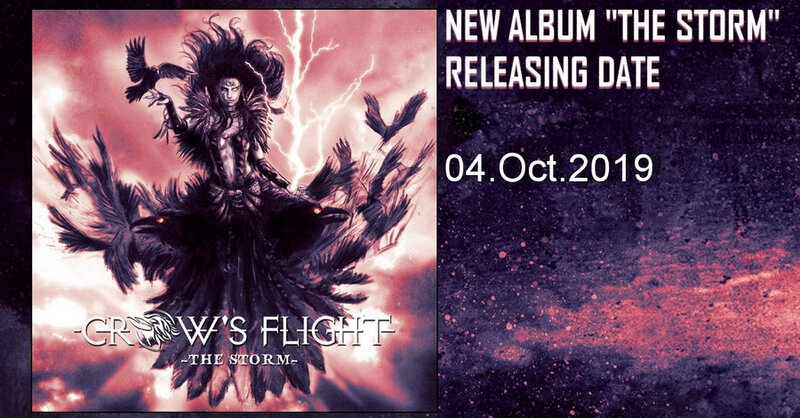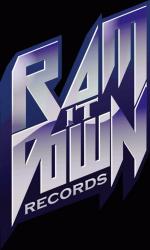 CROW'S FLIGHT a connu les aléas communs à beaucoup de groupes, à savoir des débuts prometteurs, salués notamment au travers d'un EP éponyme sorti l'année de leur création en 2008, puis, salués tout autant lors de la sortie de leur premier opus « The Calm Before » en 2011, suivi par la confirmation qu'apporte toujours le juge impartial qu'est la scène, ce qui laissait grand ouvert l'avenir pour la troupe, seulement, l'envolée de ce corbeau au beau plumage Métal mélodique / Hard Rock a été stoppée net par le fléau qui frappe trop de formations, à savoir les changements de line-up, ce qui n'a pas manqué lorsque l'un des trois membres fondateurs, le chanteur en l'occurrence, a tiré sa révérence. Heureusement, il en faut plus à CROW's FLIGHT et son envie viscérale de délivrer un Metal mélodique solide, hymnique et accrocheur qui frappe dans le mille, alors, le corbeau plus déterminé que jamais, s'envole à nouveau après quelques années d'hibernation, fort de nouveaux membres aux batterie et vocaux et force est de constater que la voix notamment fait son office avec panache en collant parfaitement au Metal mélodique/Hard Rock riche et multi facettes, que propose le retour de CROW's FLIGHT : un retour en force de persuasion sous forme de leur second album au titre évocateur : « The Storm ».
Les riffs sont puissants, les hymnes se succèdent, le martèlement et feeling de la section rythmique font leur office avec conviction, les guitares s'envolent ou marquent le mid tempo, les vocaux explorent la même palette hymnique, forte et mélodique à la fois, la basse se distingue et quant aux claviers, ceux-ci ne sont pas en reste en jouant leur rôle et contre-point avec la même justesse, les mêmes enthousiasme et savoir-faire que ses comparses. Il suffit d'entendre la richesse de chaque titre et la palette est large, alors, au choix : « The Mercenary », « Darkness Within », « Final sacrifice », « Can't Be Undone », « Sea Of Lies », « A Candle In The Storm », « Circle Of Pain » ou, en bonus track, la surprenante et réussie reprise du titre de 1983 de GENESIS : « Home By The Sea ». « The Storm » sonne, qui plus est, avec la puissance des battements d'ailes de CROW's FLIGHT qui signe là, une envolée réussie et convaincante avec son Métal mélodique solide, mâtiné d'un Hard Rock nourri à la source des 80's.
2019 marque un retour gagnant pour CROW's FLIGHT, alors, après « The Calm Before» en 2011, voici « The Storm » en 2019 : la calme précède toujours la tempête et elle se nomme CROW's FLIGHT !
Tasunka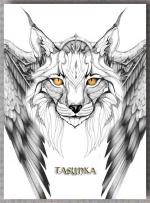 "The Storm" Tracklisting:
01- Intro
02- Forevemore
03- Circle Of Pain
04- The Mercenary
05- Read Between the Lines
06- Final Sacrifice
07– A Candle In the Storm
08- The Path To Follow
09- Sea Of Lies
10- Darkness Within
11- Can't Be Undone
12- Home By The Sea (Cover of GENESIS - Bonus Track)
-Mixed & Mastered by Emil Pohjalainen
-Produced by Crow's Flight
-Backing Vocals by Jukka Lamminen
-Cover Artwork by Sami Kivelä
---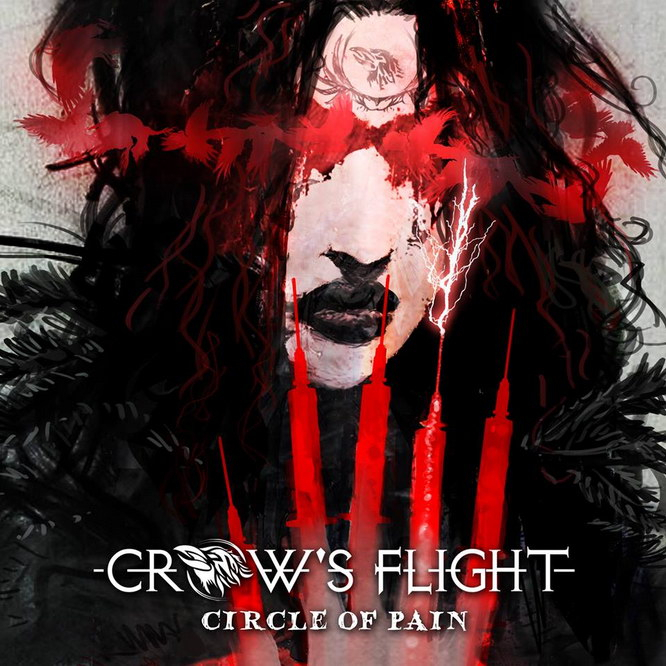 ---


-Markku Kuikka (Ex- Thaurorod, Kenziner, Status Minor)
-Marko Vehmanen : G
-Erno Hanhisalo : G
-Risto Raivio : K
-Jussi 'Leba' Lehto: B
-Timo Rajala : D (Ex-Ancara)
---
---
CROW's Flight Discography:
2008- EP "Crow's Flight"
2011- "The Calm Before"
2019- "The Storm"
---
---