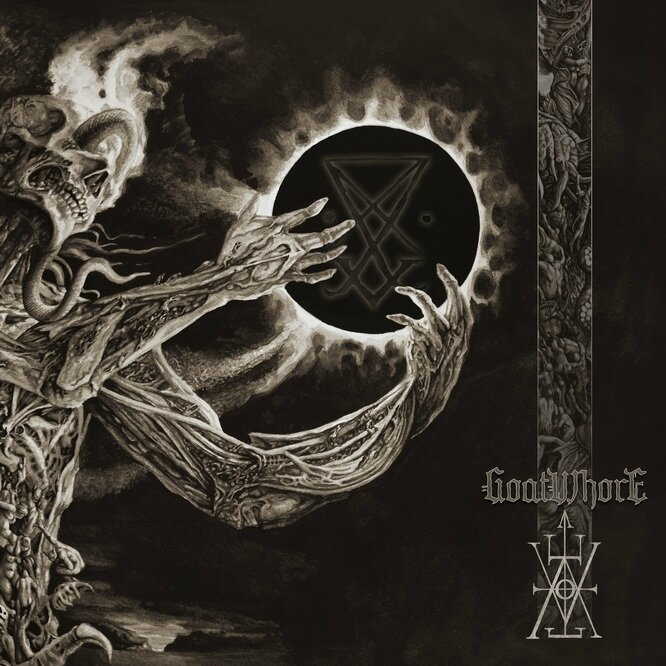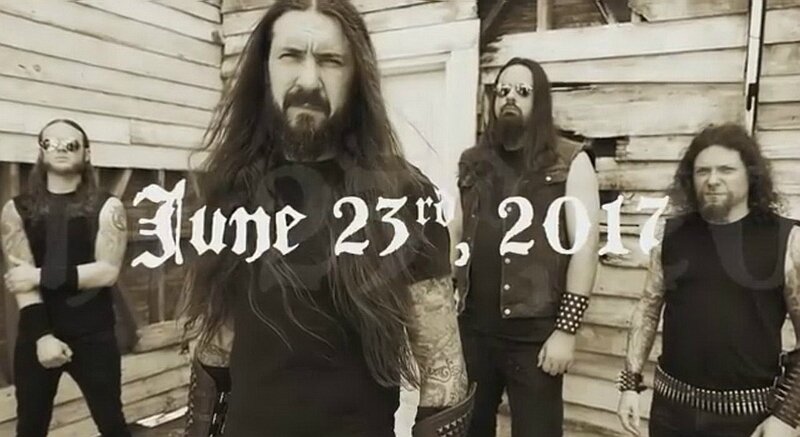 Comme une envie pour GOATWHORE, de sortir de leur zone de confort, prendre des risques avec les nouvelles compositions sous la bannière de « Vengeful Ascension », le nouvel effort en date et des risques sur une chose qui revêtait tout autant d'importance aux yeux du groupe, avoir un son qui soit le reflet authentique et au plus proche de toute l'essence brute, dynamique, puissante que le groupe génère en live.
Exit donc la collaboration de quatre albums avec Erik Rutan et place à la nouvelle coopération et un enregistrement via un magnéto à bobines (reel-to-reel), avec l'ingé son et compagnon depuis longtemps : Jarrett Pritchard (1349, Gruesome), GOATWHORE et Jarrett se connaissent d'autant mieux que ce dernier préside à leur son sur scène derrière les platines et ce, depuis bon nombre d'années.
L'homme connaît visiblement bien son sujet, l'essence de la musique de Goatwhore et le groupe a eu raison dans son choix, puisque tout « Vengeful Ascension » est fort de cette essence captée au plus près, puisque le résultat en est une déflagration sur tous les plans, une déflagration qui donne une sensation d'être en live aux côtés du groupe. En effet, chaque instrument, voix, a été des mieux servi et sonne de façon brute, organique, agressive, énergique, et d'une impression live, très réussie tout autant que redoutable d'efficacité. En parlant d'efficacité, les membres de Goatwhore sont sur la même longueur d'ondes, eux qui se montrent soudés dans leur méfait et alignent le meilleur de leur talent pour vous sauter à la gorge et ne plus vous lâcher. « Sans vraiment être un concept album de manière habituelle, le thème de Lucifer courre, néanmoins, au long des titres', créant de multiples émotions, sensations, atmosphères puissantes et le Lucifer dont Goatwhore parlent ici, n'est pas vu de façon attendu, mais plutôt comme un déclencheur qui aide à se libérer, s'émanciper. Comme le dit Falgoust, chanteur habité de son état, 'Vengeful Ascension ' est un album fort, qui représente ce qu'est Goatwhore de son jour 1 à aujourd'hui, son évolution aussi'.
Et pour être fort, dévastateur, le septième album de Goatwhore et son Black matiné de Punk,Heavy hypersonique, brutal, l'est, lui qui assure au point d'avoir envie de qualifier « Vengeful Ascension » de pièce maitresse, recommandée avec urgence! ;)
Tasunka
01-Forsaken
02-Under the Flesh, Into the Soul
03-Vengeful Ascension
04-Chaos Arcane
05-Where the Sun Is Silent
06-Drowned in Grim Rebirth
07-Abandon Indoctrination
08-Mankind Will Have No Mercy
09-Decayed Omen Reborn
10-Those Who Denied God's Will
==> The resulting ten-track, forty-one-minute production – mixed by Chris Common (Tribulation, Pelican) and mastered by Maor Applebaum (Faith No More, Halford, Today Is The Day)
==> Recorded at Earth Analog Studio (Tolono) by Jarrett Pritchard.



Recording Lineup:
Louis B. Falgoust II: Vocals
Sammy Duet: Guitars, Vocals
Zack Simmons: Drums
James Harvey: Bass

Touring Lineup:
Louis B. Falgoust II: Vocals
Sammy Duet: Guitars, Vocals
Zack Simmons: Drums
Robert "TA" Coleman: Bass
---

Goatwhore "Chaos Arcane" from "Vengeful Ascension." Inspired by H.P. Lovecraft's Nyarlathotep character.
---
Goatwhore tour dates
==> w/ Anciients:
June 21 - Distortion - Calgary, AB
June 22 - Brixx Bar & Grill - Edmonton, AB
June 23 - Riddell Center - Regina, SK
June 24 - Windsor Hotel - Winnipeg, MB
June 25 - Triple Rock Social Club - Minneapolis, MN
June 26 - The Metal Grill - Cudahy, WI
June 27 - Frankies - Bryan, OH
June 28 - Fubar - St. Louis, OH
June 29 - George's Majestic Lounge - Springdale, AR
June 30 - Vino's Brewpub - Little Rock, AR
July 1 - Maggie Meyers Irish Pub - Huntsville, AL
Goatwhore tour dates
==>w/ Venom Inc., Toxic Holocaust, The Convalescence:
Sept. 1 - Voltage - Philadelphia, PA
Sept. 2 - Gramercy Theater - New York, NY
Sept. 3 - Brighton Music Hall - Boston, MA
Sept. 4 - Les Foufounes Electriques - Montreal, QC
Sept. 5 - Mod Club - Toronto, ON
Sept. 7 - Agora Ballroom - Cleveland, OH
Sept. 8 - Reggies - Chicago, IL
Sept. 9 - Full Terror Metal Fest - Cave In Rock, IL
Sept. 10 - Riot Room - Kansas City, MO
Sept. 11 - Marquis Theater - Denver, CO
Sept. 13 - The Pin - Spokane, WA
Sept. 14 - Studio 7 - Seattle, WA
Sept. 15 - Rickshaw Theater - Vancouver, BC
Sept. 16 - Hawthorne Theater - Portland, OR
Sept. 18 - Slims - San Francisco, CA
Sept. 19 - The Roxy Theatre - Los Angeles, CA
Sept. 20 - Brick By Brick - San Diego, CA
Sept. 21 - Club Red - Phoenix, AZ
Sept. 22 - Tricky Falls - El Paso, TX
Sept. 23 - Gas Monkey - Dallas, TX
Sept. 24 - Grizzly Hall - Austin, TX
Sept. 25 - White Oak Music Hall - Houston, TX
Sept. 26 - Parish at HOB - New Orleans, LA
Sept. 28 - Churchill's - Miami, FL
Sept. 29 - Orpheum - Tampa, FL
Sept. 30 - The Haven - Orlando, FL
Oct. 1 - Masquerade - Atlanta, GA
Oct. 2 - Soundstage - Baltimore, MD
---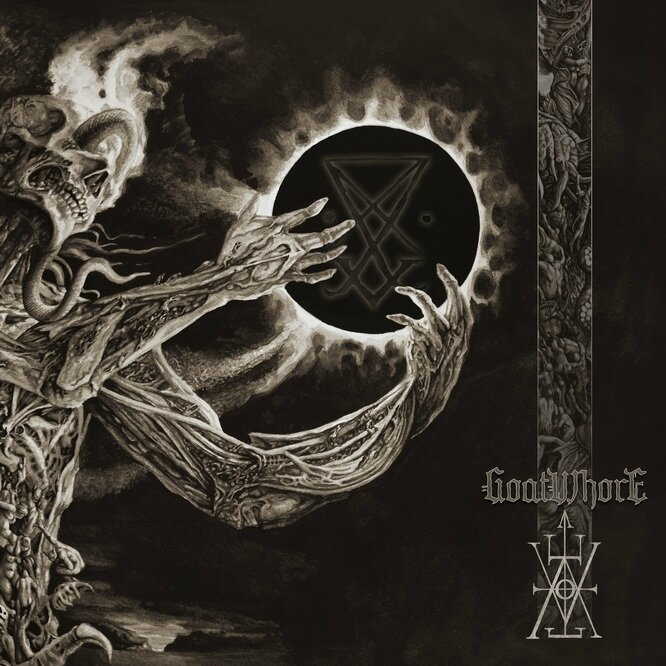 ---