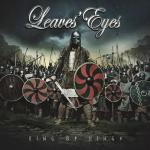 Release Date Europe: September 11th, 2015
Release Date USA: September 18th, 2015
==> 'king Of Kings World Tour' : here <==
Entrez dans la saga narrant l'épopée du premier roi Viking ayant unifié la Norvège médiévale, Harald « FairHair » Halvdansson, le roi des rois, « King Of Kings ».
Grace à l'habileté associée au talent vocal, musical et de compositeur de LEAVES' EYES ainsi que de la production de Alexander Krull, aussi à ce poste, vous plongerez littéralement au cœur de cette histoire avec autant d'intensité que si vous étiez au cinéma, devant un film du calibre du « Seigneur Des Anneaux » ou de « Star Wars ».
Et vogue le fier Drakkar de « King Of Kings » sur un océan de Metal symphonique multifacettes avec toujours la voix unique de la magnifique chanteuse / conteuse qu'est Liv Kristine, en tête de proue avec ses complices masculins, en contre-point vocal et des musiciens au top, encore et toujours, eux aussi, pour créer la diversité des atmosphères calmes ou guerrières, héroiques toujours et les rendre vivantes, accrocheuses, parlantes au possible.
Par Odin, c'est que la richesse des multiples styles est au rendez-vous de ce concept album, en entendant le groupe jongler avec adresse entre un Symphonic puissant, et éléments ethniques / celtiques, des apports de Folk Rock, une pincée de Pagan, une touche de Viking Metal, de Gothic et toujours ces hymnes guerriers Heavy, qui vous emportent, sans oublier cette pièce maitresse qu'est le duo voix lyrique de Liv - voix sombre de son compagnon Alexander Krull, auquel des chœurs se sont joints, avec non moins que le chœur « London Voices » qui avait notamment officié pour la bande originale de « Stars Wars », « Le Seigneur Des Anneaux », ou encore « Harry Potter ».
D'ailleurs, au long de l'album, on retrouve la participation d'invités de prestige tels que l'orchestre symphonique "The White Russian Symphony Orchestra" sous la direction de l'ex-guitariste de RAGE, Viktor Smolski ou encore, en guests vocaux, non moins que Simone Simons (EPICA) sur « Edge Of Steel » ou Lindy-Fay Hella (WARDRUNA) pour l' incontournable morceau de la bataille finale épique entre le roi et un opposant, soit les 07 :30 d'un « Black Waters » qui vaut, à lui seul, l'achat, par son côté bande originale de Blockbuster, en vous faisant intensément ressentir cet épisode de l'histoire norvégienne, la bataille décisive de Hafrsfjord , comme si vous étiez aux cotés du roi et des 20 000 guerriers qui y ont pris part. Sur un « Swords In Rock » de même valeur, se conclue un « King Of Kings » qui affirme, une nouvelle fois, tout le talent et la place que méritent LEAVES' EYES,
un groupe que le roi Harald Ier dit 'The Dragon Harald Fairhair' lui-même, aurait assurément choisi pour narrer sa saga.
Superbes groupe, production et artwork : oui, avec « King Of Kings », LEAVES' EYES ne méritent pas moins que des superlatifs.

« King Of Kings » est album indispensable à tout fan du groupe ou qui veut le découvrir et se prendre une claque de Metal Symphonique aux multifacettes en plein casque Viking :)

Tasunka
LEAVES' EYES seront en concert le 24 octobre 2015 à Paris, alors, vous savez ce qu'il vous reste à faire, d'autant que le groupe assure sur scène à tous niveaux.
---
LEAVES' EYES Line-Up:
- Liv Kristine : V
- Alexander Krull : V
- Thorsten Bauer : G / B
- Pete Streit : G
- Joris Nijenhuis : D
---
---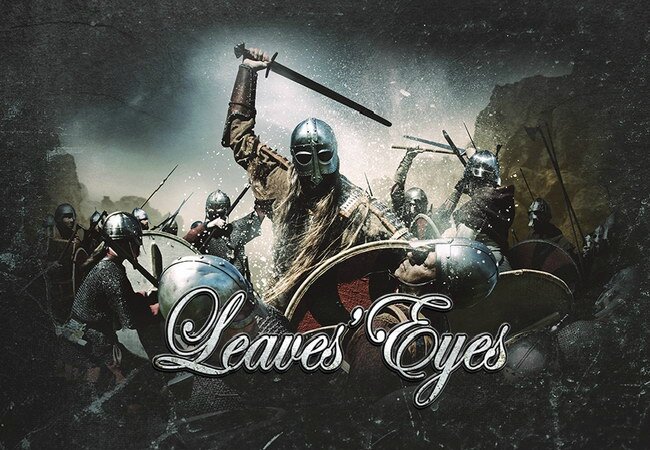 ---
---