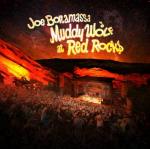 « Muddy Wolf At Red Rocks »

'Joe Bonamassa compte parmi les plus grands guitaristes vivants et est incontestablement destiné à compter parmi les plus grands toute époque confondue', cette citation est amplement justifiée et méritée par cet artiste au talent qui frise le sublime, sublime de sensualité, de passion, de pur talent, de technique qui sait groover, faire parler le Blues dans son expression la plus authentique et magnifique de ce feeling à l'état brut.
Sur album, l'homme place déjà la barre haute avec des efforts aussi ambitieux que « Different Shades Of Blue » (2014), mais sur scène, c'est l'apothéose : JB y est plus que chez lui, faisant montre en direct d'une telle finesse de jeu, d'un tel art animé par la passion, par son respect des grands qui l'ont précédé et influencé, que la magie est au rendez-vous et sa guitare est telle une extension de lui-même, montrant son âme et son cœur à nu.
A nu, car Joe Bonamassa ne fait pas les choses autre qu'en s'exprimant en donnant tout et le plaisir ressenti de par et d'autre de la scène, le régal, l'envoutement et le charme, opèrent. Fort occupé et fort riche de ses précédents disques et nombreuses prestations live, Joe Bonamassa a pris le temps de s'adjoindre la participation des pointures de son groupe ainsi que l'adjonction de cuivres, pour sortir un nouveau live, « Muddy Wolf At Red Rocks » et ce double album live de Blues / Blues –Rock enfiévré est un cadeau, du genre qui ne vous quitte plus et dont on a envie encore et encore de replonger dedans tant l'effet est addictif.
Avec ce live qui est un superbe hommage aux grands des grands, Howlin' Wolf (Sur le CD2) et Muddy Waters (sur le 1), vous êtes certains d'avoir pris un ticket au premier rang d'un concert où il fallait assurément être, alors, savourez !
d'autant que la production à nouveau confiée aux bons soins de Kevin Shirley (The Black Crowes, Aerosmith, Led Zeppelin…) est un must pour faire briller l'âme du Blues avec la classe et la netteté d'un diamant : Howlin' Wolf et Muddy Waters ont du en sourire de contentement depuis le paradis des légendes du Blues ;)
Et ce plaisir d'entendre, en intro de chacun des deux disques, la voix de Muddy Waters pour le CD1 et de Howlin' Wolf sur le second : très émouvant !
Joe Bonamassa réussit, une nouvelle fois, à garder le Blues vivant et bel et bel vivant, tout comme sa fondation « Keeping The Blues Alive » le fait, elle qui promeut l'enseignement de la musique dans les écoles.
Concert unique donné un 31 août 2014 devant 9 000 chanceux en plein air dans l'amphithéatre 'Red Rocks' (Colorado), ce « Muddy Wolf At Red Rocks » est un ambitieux live sur lequel les classiques à la fois de Howlin' Wolf et de Muddy Waters sont à l'honneur, mais aussi les morceaux de Joe Bonamassa même, le tout en un mélange réussi qui fait honneur au Blues, créant une continuité entre passé - présent et rendant, par la même, hommage aux influences d'un Joe Bonamassa au sommet de sa carrière et de son art: double live archi recommandé, donc , en version CD ou encore mieux en DVD !

Tasunka
Track Listing « Muddy Wolf At Red Rocks »:
CD 1 :
We Went Down To the Mississippi Delta
Muddy Waters Talking
Tiger In Your Tank
I Can't Be Satisfied
You Shook Me
Stuff You Gotta Watch
Double Trouble
Real Love
My Home Is On The Delta
All Aboard
CD 2 :
Howlin' Wolf Talking
How Many More Years
Shake For Me
Hidden Charms
Spoonful
Killing Floor
Evil (Is Going On)
All Night Boogie (All Night Long)
Hey Baby (New Rising Sun)
Oh Beautiful!
Love Ain't A Love Song
Sloe Gin
The Ballad of John Henry
Mississippi Heartbeat
Muddy Wolf Credits
---
3 Kings Tour 2015 + Fall European Tour 2015 + Fall North American Tour Dates 2015 : click above ;)
==> Dont deux dates en France en octobre 2015 !! :)


---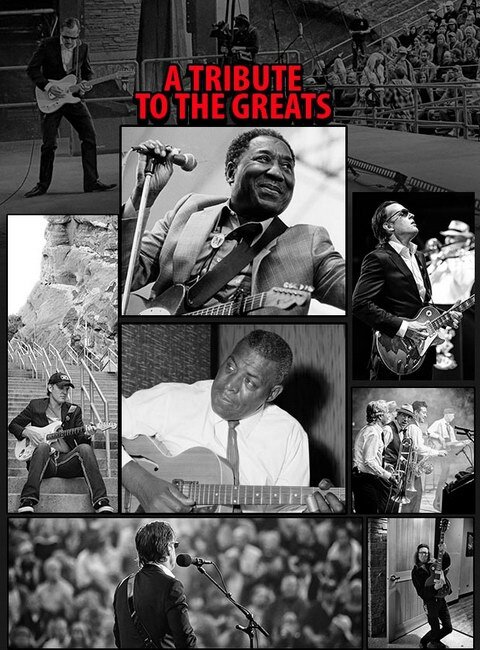 ---
Joe Bonamassa - You Shook Me - Muddy Wolf at Red Rocks
---