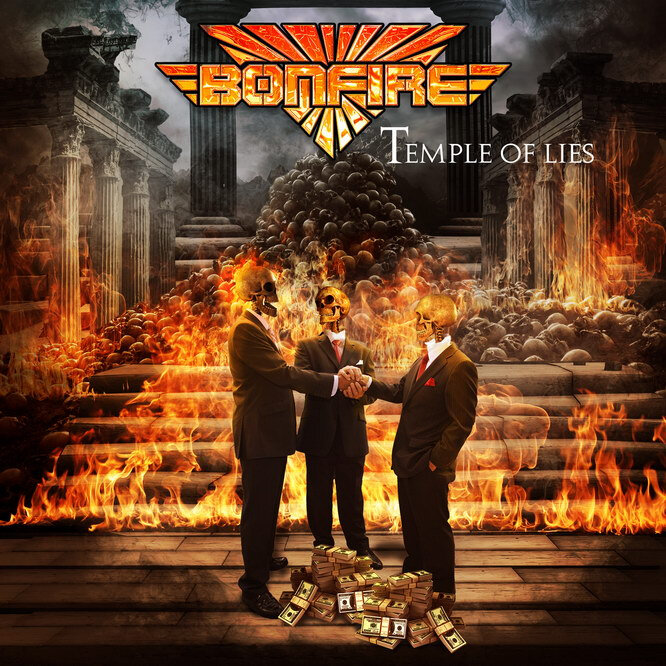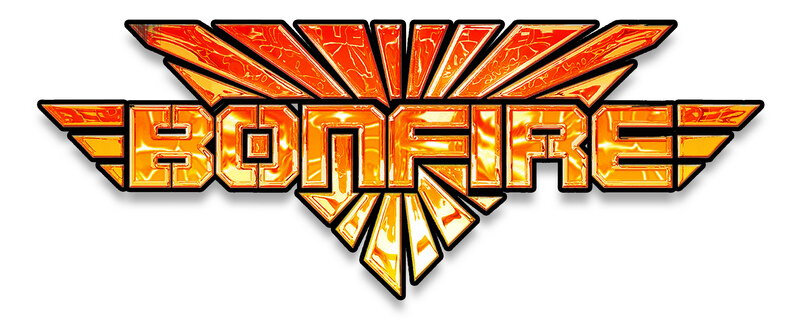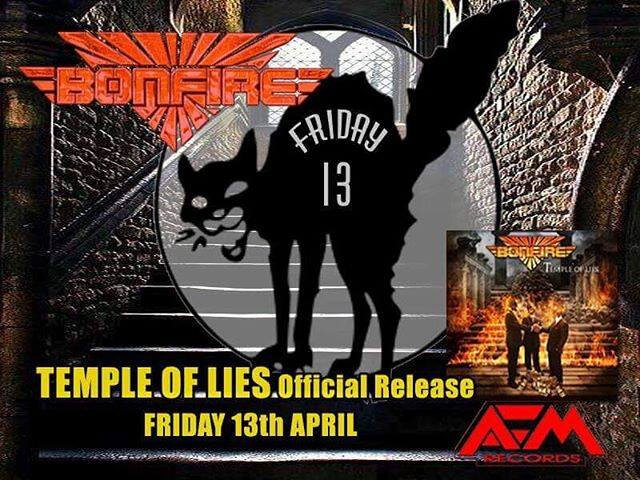 BONFIRE a su mettre le feu du temps de son heure de gloire dans les années 80s et, déjà avec « Byte The Bullet » (2017) et à présent avec « Temple Of Lies », le groupe sait remettre le couvert quelques décennies plus tard, avec du sang neuf depuis 2015/2016 et toujours autour du fondateur-compositeur-guitariste-producteur, Hans Ziller : ce line-up aux bagage et influences intergénérationnels démontre via les nouveaux morceaux, fonctionner au mieux et créer une alchimie qui va assurément parler à la toute neuve génération Hard Rock et tout autant fédérer les aficionados de la première heure de BONFIRE, puisque la troupe de Hard Rockers et musiciens/chanteur doués, déploie en beauté ses ailes une nouvelle fois, en 2018.
Si Hans Ziller, qui prouve que décidément, le bon Hard Rock ça conserve et bien encore, sait toujours autant faire parler sa six cordes, sa complicité avec Frank Pané crée des étincelles, faisant du duo de guitares le centre solide et remarqué sur lequel repose l'album, autant mélodiquement qu'en accroche énergique. Le duo sait décidément faire parler la poudre sur des titres tels que « Temple Of Lies », les mélodies hymnique sur les compositions mid-tempos ou la retenue, l'émotion sur les ballades, offrant ainsi un terrain propice aux multiples capacités du nouveau chanteur, Alexx Stahl, le tout étant soutenu par le pilier rythmique au groove aussi solide que mélodique des basse et batterie respectivement de Ronie Parkes et Tim Breideband.
Tout « Temple Of lies » bénéficie de la qualité et de l'enthousiasme intact, de l'énergie indispensables à tout album de Hard Rock qui se respecte, faisant de ce nouvel opus de BONFIRE, l'un de ces albums aux titres sans révolution certes, mais qui se voient être si efficaces dans les lecteurs et qui, en live, vont indéniablement mettre le feu : du fort bon Hard Rock/ Heavy mélodique et énergique, du BONFIRE en somme !

Tasunka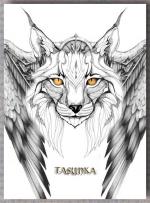 "Temple Of Lies" Track-List:
01.In The Beginning
02.Temple Of Lies
03.On The Wings Of An Angel
04.Feed The Fire (Like The Bonfire)
05.Stand Or Fall
06.Comin' Home
07.I'll Never Be Loved By You
08.Fly Away
09.Love The Way You Hate Me
10.Crazy Over You
Bonus Digipak / Vinyl :
11.Comin' Home (Extended Acoustic Version) / 12.Friedensreich II-The Return Of The Zünsler Into The T.O.L."

* Produced by: Hans Ziller, Tom Müller @ Flatliners Studios-Ingolstadt
* Cover Artwork: Kai Brockschmidt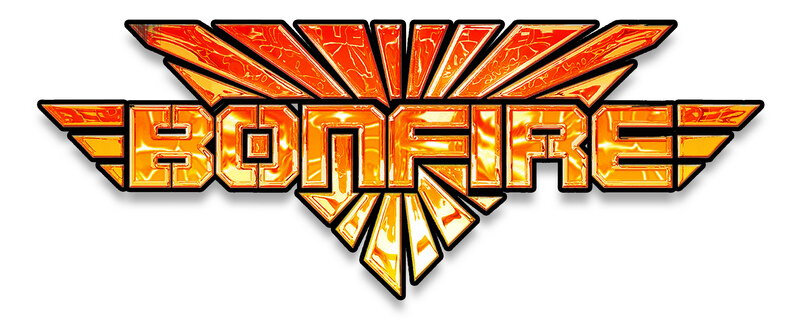 -HANS ZILLER - Lead Guitar (GER)
-ALEXX STAHL - Lead Vocals (GER)
-RONNIE PARKES - Bass (USA)
-TIM BREIDEBAND - Drums (GER)
-FRANK PANÉ - Lead Guitar (GER)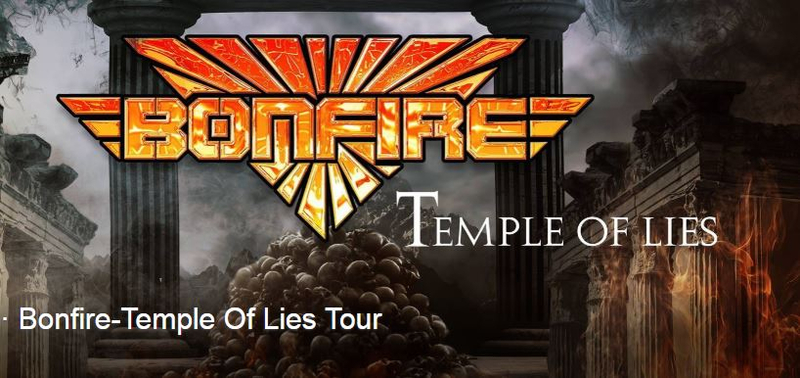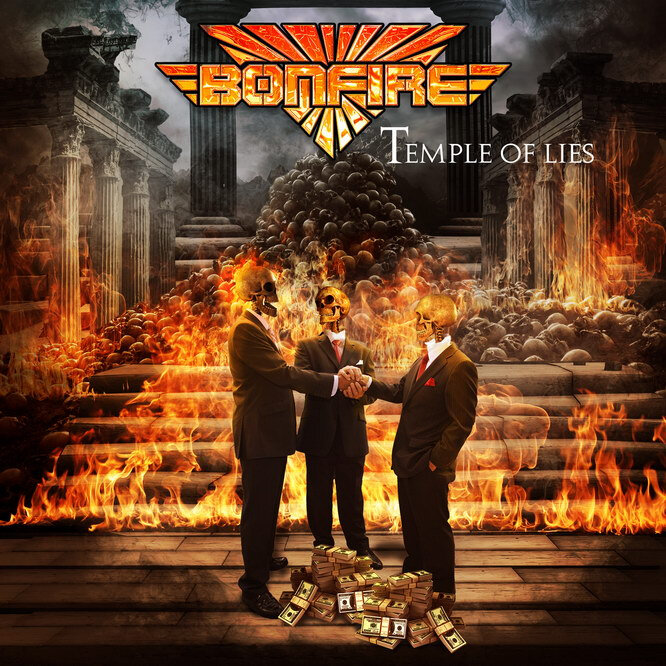 ---