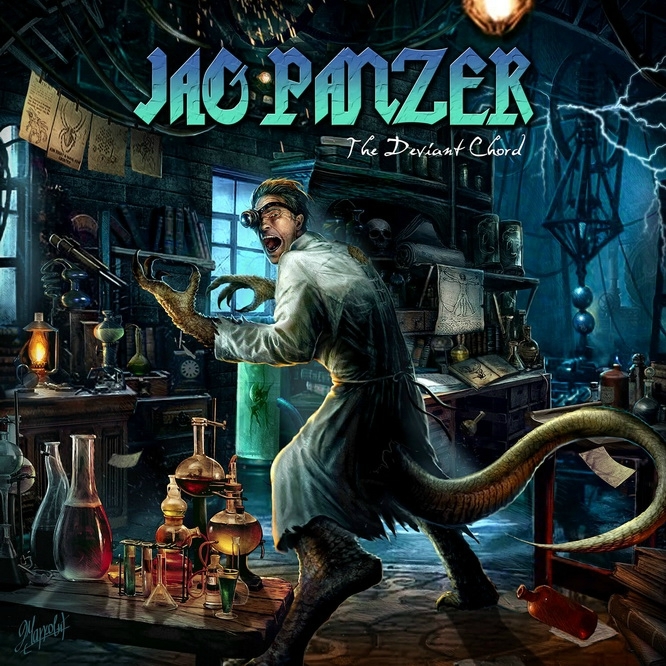 ==> Release Date: 29 / Sept /2017
(Territory : World)

JAG PANZER est tel le phœnix, renait de ses cendres, ou plutôt revenu de son auto-split, du aux défections dans le line-up entre 2011 et 2013, mais l'indéfectible attachement du public à ce groupe de référence de Power / Heavy américain, les sollicitations dont ils ont fait l'objet, leur ont donné l'envie de se reformer, de redevenir cette famille tournée vers le même but, faire le Heavy Metal qu'ils aiment et ont tous chevillé au corps: car, au sein de JAG PANZER, l'esprit d'équipe est tout, le groupe se concevant selon les dires de son mentor-guitariste, Mark Briody, tel une famille. Alors, quand l'équipe est de nouveau unie comme c'est le cas et qu'elle est visiblement déterminée à revenir faire parler la poudre, attendez-vous à la voir mettre à mal vos cervicales en headbangant de concert et mettre de même votre voix à rude épreuve à chanter en chœur à leurs côtés.
Après des prestations qui ont signé un retour gagnant sur scène, place au come back scellé, cette fois, par un nouvel album studio, « The Deviant Chord ". Et avec les dix nouvelles compositions, l'étendard qui a fait la réputation de JAG PANZER est fièrement dressé en 2017, battant pavillon d'un Heavy / Power haut de gamme, de ceux qui vous rentrent sous la peau, entre ses hymnes, ses passes d'armes aux guitares que ce soit en des soli furieux ou mélodiques, ses rythmiques basse-batterie à l'unisson, couronnées par un chant de la même intensité et authenticité. Hymnique, dynamique, fédérateur, « The Deviant Chord » aligne non seulement les atouts qui ont fait la renommée des américains, à savoir puissance et mélodie, mais ce, aussi sous la forme de variations, étant donné que de façon volontaire, chaque titre à son tempo, son univers, et possède son cachet tout en se montrant complémentaire des autres. On peut ainsi passer d'une reprise bien sentie d'une vieille chanson classique irlandaise, à des endiablés tracks de pur Power hymniques, à des titres Heavy à l'atmosphère qui vous hante et qui tous ont pour point commun d'accrocher chacun à leur façon. Ces solides et redoutablement efficaces guitares qui s'en donnent à cœur joie au long des titres, donnent décidément un sacré éclat à tous les morceaux qui n'en manquaient pourtant pas. De l'artwork bien mené, à la production de qualité qui rend justice aux compositions et à leurs variations, à l'interprétation sans retenue et contagieuse de ces cinq frères de Metal, « The Deviant Chord » à de quoi convaincre.
« The Deviant Chord « porte, d'ailleurs, la marque de chaque membre du groupe, un groupe uni et qui signe avec panache et force son retour, le retour d'un JAG PANZER au savoir-faire intact :
du très bon Heavy / Power fait par des passionnés pour des passionnés, en somme !

Tasunka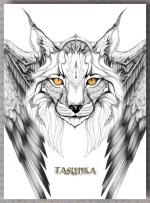 "The Deviant Chord" Tracklisting:

CD Digi:

01.Born Of The Flame 4:00
02.Far Beyond All Fear 3:49
03.The Deviant Chord 5:37
04.Blacklist 4:19
05.Foggy Dew 3:20
06.Divine Intervention 3:30
07.Long Awaited Kiss 6:16
08.Salacious Behavior 4:07
09.Fire Of Our Spirit 4:37
10.Dare 5:17

Recorded By Mark Briody
Cover artwork created by Serbian artist Dusan Markovic
JAG PANZER Line-Up:

-Harry 'The Tyrant' Conklin – V
-Mark Briody – G
-Joey Tafolla – G
-John Tetley – B
-Rikard Stjernquist – D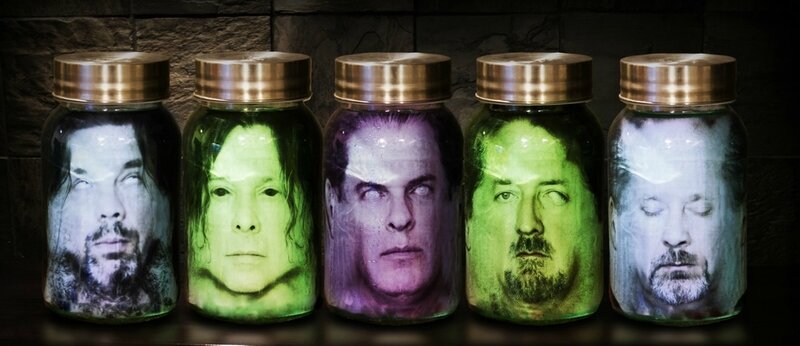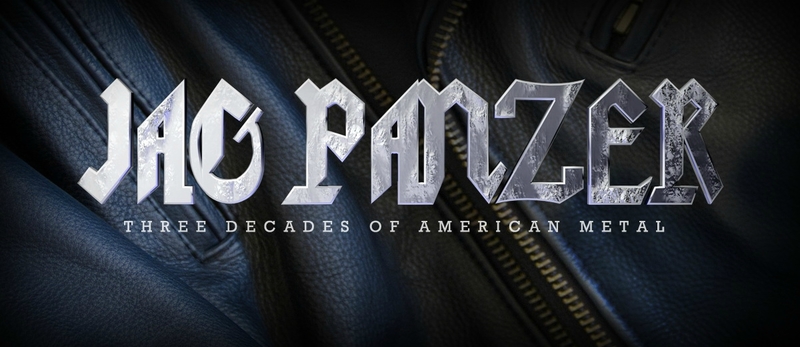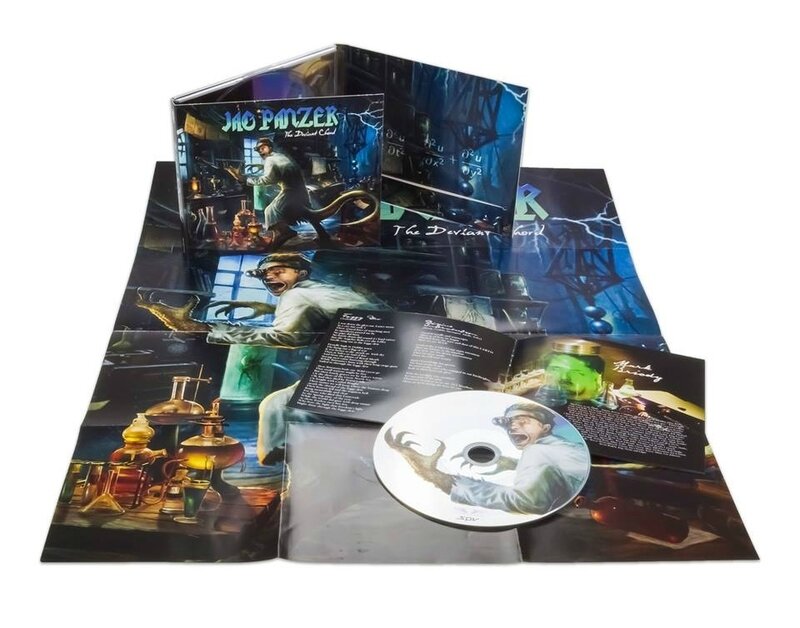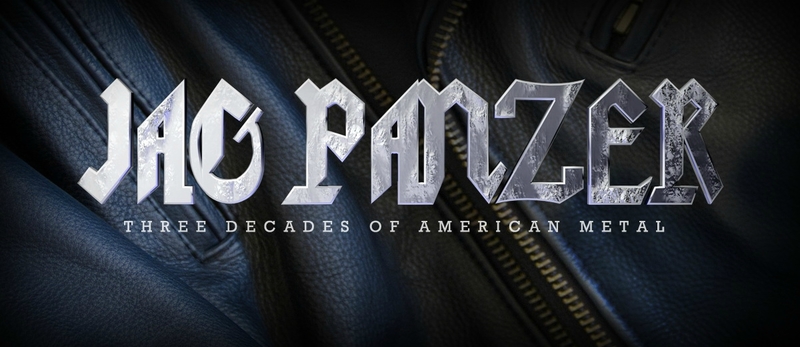 ---