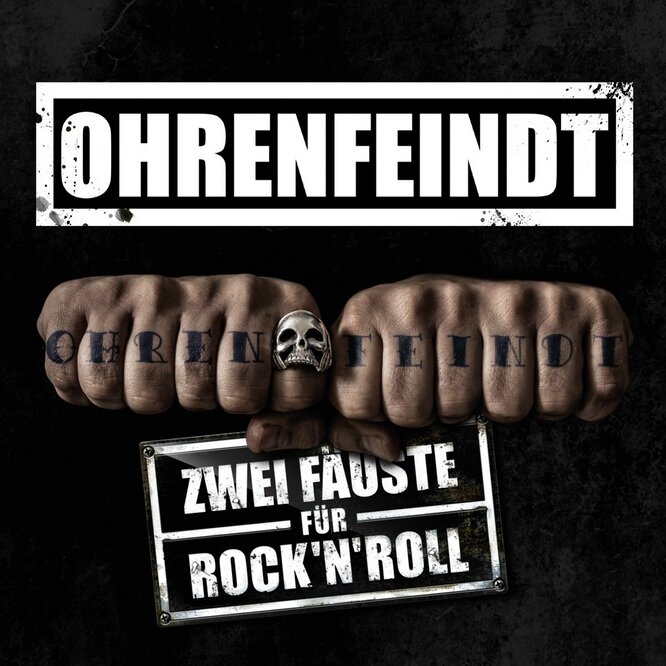 ==> Release Date: 23 June 2017
L'Allemagne aime le Rock'n'Hard Roll (osons la contraction :) old school, classique et intemporel à la fois, c'est certain vu les as dans le genre que nos voisins d'outre Rhin, alignent, il y a de quoi être intéressé: les purs et durs Rock'n Rollers / Hard rockers de Ohrenfeindt font assurément partie du lot, aux côtés de leurs collègues Nitrogods, The Carburetors, notamment.
Et c'est justement de la bande de 'l'ennemi des oreilles –Ohrenfeindt' dont il est question, puisque le trio sans concession de Hambourg-St pauli, est de retour et plein gaz encore, une envie évidente de tout arracher chevillée au corps, comme le démontrent les nouveaux morceaux qui roulent tel un train Rock'n'Roll volontairement sans freins et c'est tant mieux.
Fidèles à eux-mêmes et à leur Hard Rock qui agit tel une déflagration qui frappe tout azimut et n'épargne ni vos cervicales à headbanger en chœur, ni vos cordes vocales à force de reprendre à fond de poumons les refrains, ni vos pieds, occupés à taper en rythme, bref, fidèles à eux-mêmes, Ohrenfeindt ne font pas dans le calin et balancent la sauce Rock sans retenue, se faisant assurément plaisir et n'étant pas avares puisqu'il savent communiquer et faire hautement partager ce même plaisir au long de « Zwei Fäuste Für Rock'n'Roll ».
L'hymnique et au lancinant mid-tempo, martèlement de basse et riffs, soli de guitare en avant, « Wanda Wondergirl » vous attrape, son complice « König Und Rebell » continue le travail aux tripes, « Zwei Fäuste Für Rock'n'Roll » tout autant, avec ses gimmicks à la six cordes, la basse sourde, la batterie n'étant pas en reste et toujours avec cette voix rocailleuse, taillée pour la route 66 du Hard Rock et façonnée par les séjours dans les clubs, bars du quartier mal famé mais où ont lieu tous les meilleurs concerts, le Reeperbahn de Hambourg.
Une éclate qui continue, au choix avec le rythme endiablé de « So Nicht », son harmonica, sa guitare enfiévrée, ses chœurs et vocaux qui ne laissent pas indemne. Sont de même à mentionner les tout aussi convaincants « Zu Früh » avec son accent ZZ Top-ien, et au rayon 'salut aux influences', est à mentionner notamment « Dreh Dein Radio Auf » avec un salut à AC/DC ou encore des pointes parsemées, ci et là, au long de l'album, qui font songer au Rock de George Thorogood, et notamment à son mythique « Bad To The Bone». Un salut, aussi ,mais cette fois, dans les paroles et l'atmosphère joviale, pour St Pauli d'où le groupe est issu et prend du bon temps, avec « 20359 ».
Le tout étant solidement appuyé par une production efficace comme un panzer, puissante et agile à la fois, pour rendre toute la chaude et brute accroche qui émane de ce nouvel effort « Zwei Fäuste Für Rock'n'Roll » et de son trio de géniteurs de passionnés et aguerris musiciens, chanteur, qu'est Ohrenfeindt. Le chant toujours résolument en allemand, colle une fois encore, alors, pourquoi se priver de ce
« Deux Poings (avec moultes doigts vu la pochette) Pour Le Rock'n' Roll / Zwei Fäuste Für Rock'n' Roll » qui vaut son nom et l'achat ?!

Et comme le groupe aimer se définir lui-même: « Ohrenfeindt, Vollgasrock !!! aus St. Pauli » (c'est du 'Rock plein gaz de St Pauli' ;)

Tasunka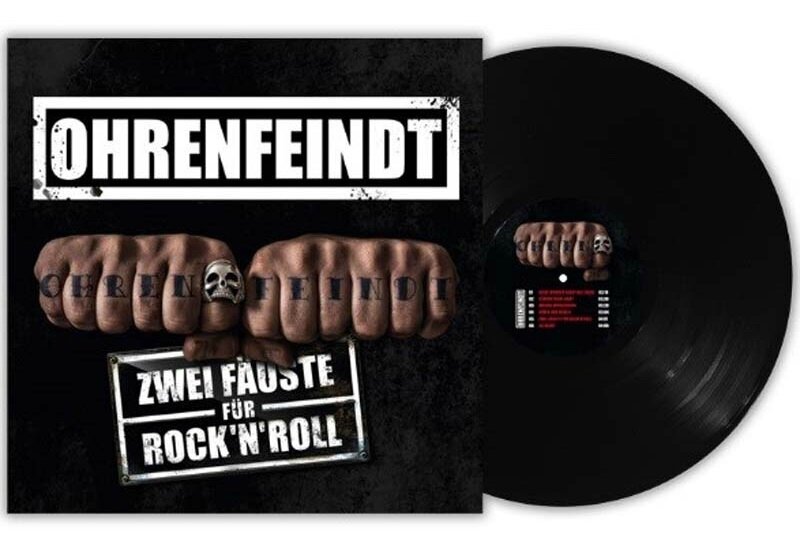 01. Deine Mudder Singt Bei Lordi
02. Starkstrom-Baby
03. Wanda Wondergirl
04. König Und Rebell
05. Zwei Fäuste Für Rock'n'Roll
06. So Nicht
07. Zu Früh
08. Irgendwann
09. Nix Oder Doppelt
10. Dreh Dein Radio Auf
11. 20359
12. Koks Und Noten

OHRENFEINDT Line-Up :
-Chris Laut : V / B / Harmonica
-Andi Rohde : D / Backing Vocals
-Pierre "Keule" Blesse : G / Backing Vocals
---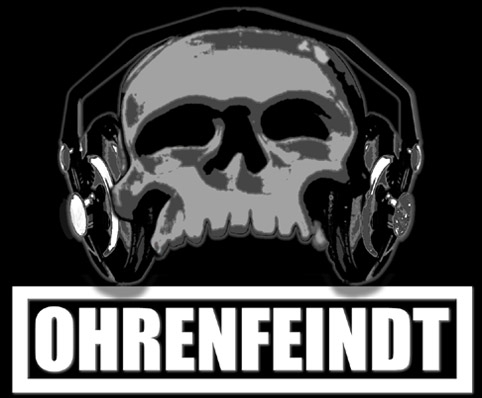 ** Vollgasrock !!! aus St. Pauli **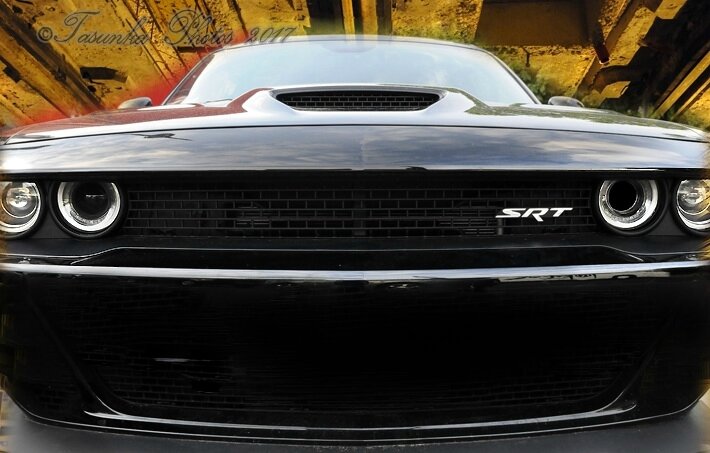 ©Tasunkaphotos2017
---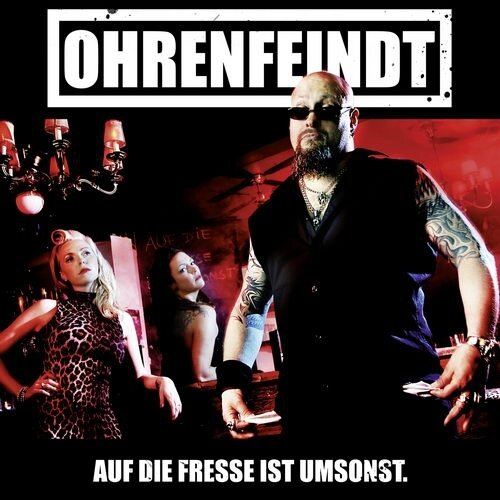 ==> (French Reviews) "Auf Die Fresse Ist Umsonst" (2013) / "Motor An!" (2015):
click on artworks / cliquer sur les pochettes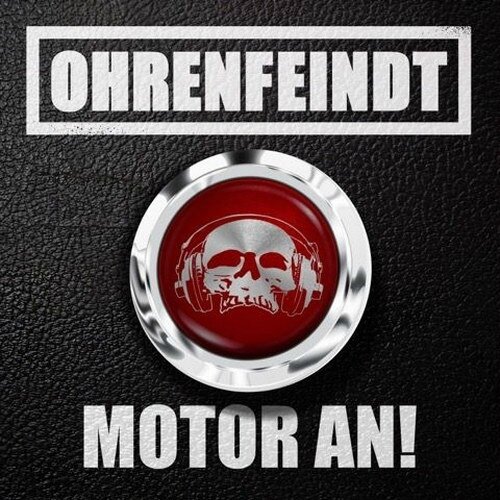 ---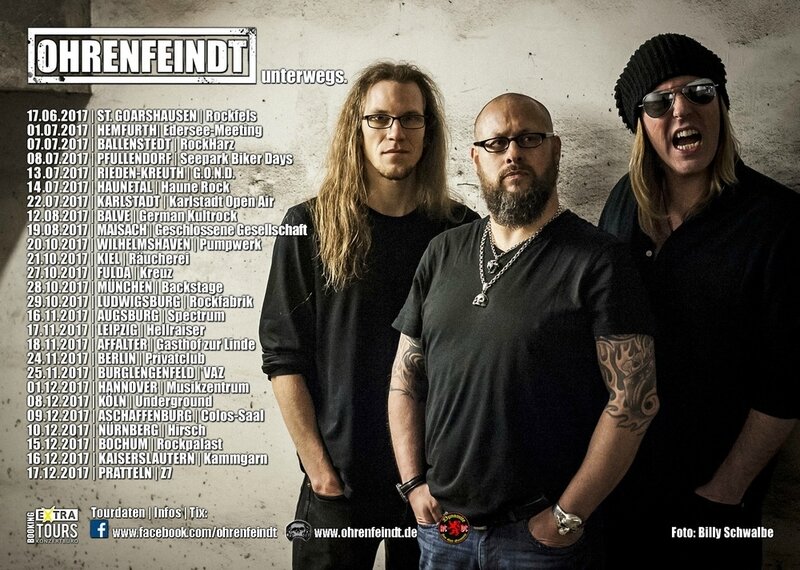 ---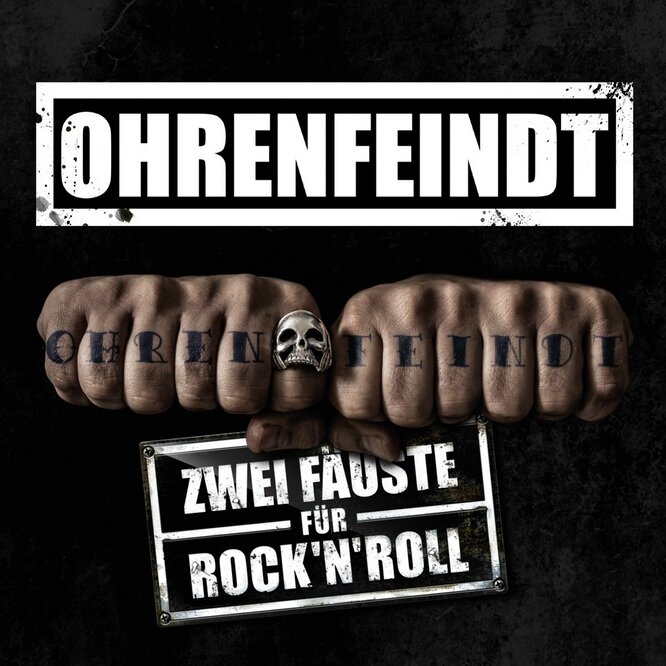 ---