04 février 2018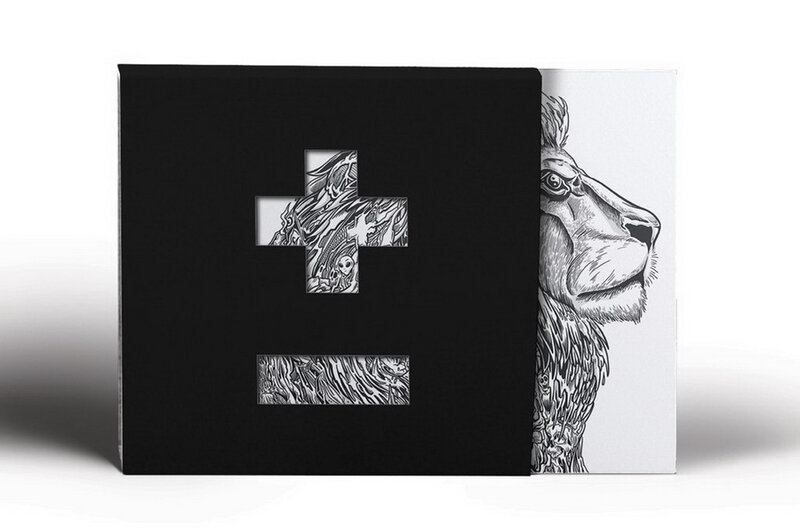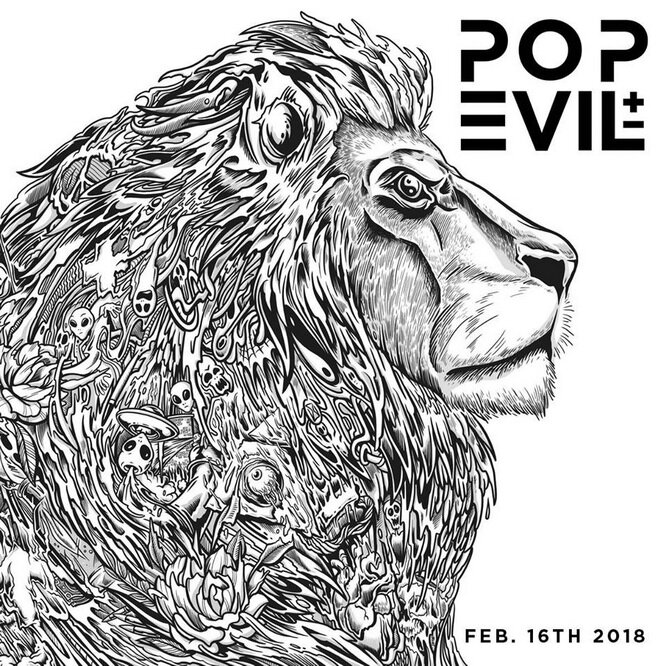 POP EVIL, c'est de la « musique pour le peuple par le peuple », tel peut être le leimotiv déclaré et décliné sous toutes ses formes et avant tout par le biais d'un Rock'n' Roll qui est posé en assise solide pour voir les américains s'exprimer au gré de leur créativité inspirée; ou si vous préférez, POP EVIL assure que ce soit avec ses mélodies, ses hymnes, ses riffs en béton armé côté technique et force à la fois péchue et tout en saveur côté feeling. POP EVIL, c'est de même l'émotion racée et naturelle à la fois, à fleur de compositions, interprétation et paroles quelque soit l'orientation plus Rock solide ou Rock/Pop pratiquée. La musique de POP EVIL est assurément fédératrice et parle à tous avec sa palette qui vole avec aisance et intelligence des sommets Rock / Metal à ceux plus Pop Rock et ce, en un mélange aussi habilement dosé, calibré radio friendly qu'efficacement naturel et authentique.
Ce cinquième album éponyme enfonce le clou et confirme le pourquoi du succès sans cesse grandissant du groupe, puisque qu'on y retrouve effectivement l'efficacité agressive, émotionnelle et mélodique à la fois de ce Rock racé et Pop mêlé qui caractérise la troupe. Un nouveau chapitre s'ouvre pour POP EVIL avec cet album, à la fois via les nouveaux morceaux réussis dans leur large majorité, s'il en est, mais aussi un nouveau chapitre puisque derrière les futs et depuis 2016, on trouve un vent frais apporté par la batteure anglaise, Hayley Cramer, venue joindre ses arguments convaincants de musicienne à ceux tout aussi avérés de ses collègues de musiciens et chanteur du Michigan.
Côté atouts de 'Pop Evil', deux supplémentaires sont à souligner, à savoir une production marquante de qualité, de puissance et de finesse dues à Kato Khandwala ainsi qu'un visuel de l'album qui se remarque. Et enfin, côté artistique, outre les titres mêmes qui sont dans leur majorité des hits en puissance (« Be Legendary », « Waking Lions », « Colors Bleed », « A crime To Remember », « Art Of War », etc..), la réalisatrice, Colombia Tatone, vaut d'être mentionnée, elle aussi, pour ses clips bien sentis, qui savent refléter et exprimer en image le message fort distillé par POP EVIL, sa musique et son état d'esprit.
POP EVIL assure et fédère avec son cinquième opus du même nom, confirmant ainsi avoir hautement sa place sur la scène musicale actuelle : Rock profond /Pop Rock, tout y est bien calibré et naturel à la fois, avec autant de fraicheur que d'énergie et de saveur positive tout autant qu'impliquée : recommandé, en somme !

Tasunka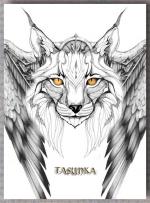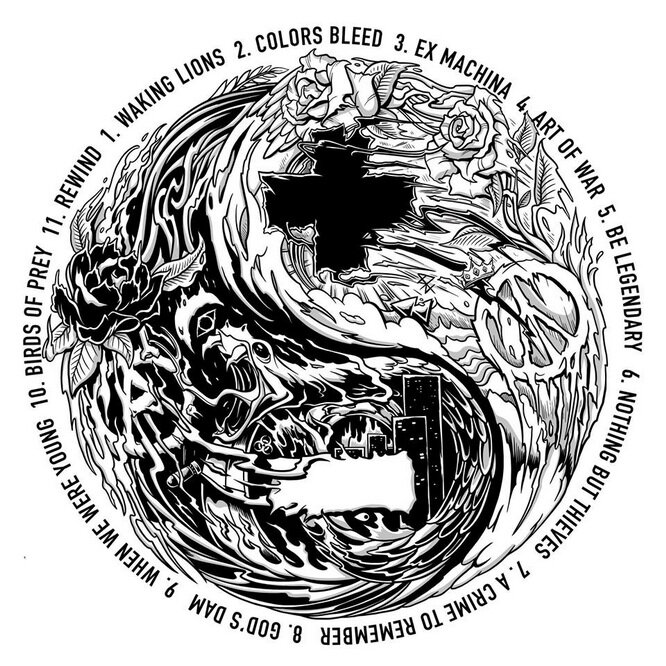 -Leigh Kakaty: V
-Davey Grahs: G
-Nick Fuelling: G
-Matt DiRito: B
-Hayley Cramer: D

==> Fifth self-titled studio album produced by Veteran producer Kato Khandwala (My Chemical Romance, The Pretty Reckless, Paramore...)
POP EVIL: "WOW another reason why WE LOVE Nashville. We recently recorded our new album at the World Famous The Sound Emporium"
==> The cover artwork/design was created by Mike Cortada
==> Videos "Waking Lions", "Colors Bleed", " A Crime To remember"directed by Columbia Tatone:
"The #MeToo movement has been a paramount inspiration to my creative endeavors,"says Tatone about "Colors Bleed" video. "The courage of individuals has inspired and empowered me, not only as a female director but as a truth-seeker."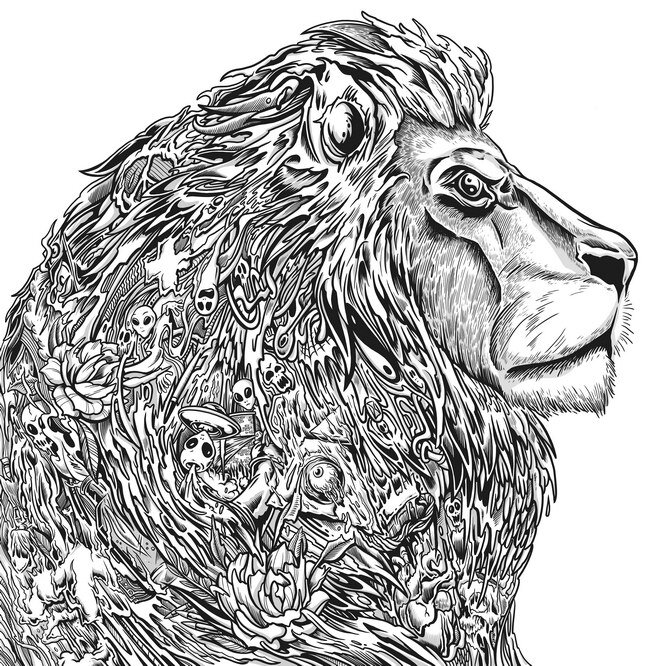 ---
08 septembre 2017

==> Out September 15th via eOne // Long Branch Records (Europe) - SPV

THE CONTORTIONIST, ce nom a su rimer avec les années et depuis la création du groupe en 2009, avec formation d'exception qui aime se poser des défis artistiques. Avec « Clairvoyant », la progression justement vers une liberté artistique sans barrières, vers toujours plus de ce pur et simple plaisir de créer, donner vie à une musique pour le plaisir de ses créateurs et de son auditoire, suit sa maturation, son chemin avec toujours cette classe, ce flair et inspiration qui caractérisent les américains. Techniquement toujours aussi en pointe, au service total des muses qui animent chaque membre du groupe, «Clairvoyant» se voit être un voyage hypnotique aux multiples facettes, entre sensibilité et intelligence, urgence et méditation, dynamisme des guitares, claviers et beauté planante qu'une voix plus que majoritairement claire, parachève: le Metal Progressif qui est ici pratiqué, surprend, séduit, captive, grâce à un mixe de vibrations, de tension, d'influences, qui se complètent, se répondent, explosent en une détonation de Prog, de Metal, d'inspirations de fusion jazzy par touches. Les compositions sont racées et naturelles à la fois, fortes et émotionnelles assurément. Il est à souligner l'autre atout qu'est le son, ce son puissant qui fait partie intégrante de l'aboutissement de « Clairvoyant », en permettant aux multiples couches caractérisant les compositions et à leur profondeur, leur recherche, leur tension, de toucher avec tout l'impact qui est le leur.
THE CONTORTIONIST sortent des sentiers battus tout en demeurant fidèles à eux-mêmes et avancent sur le chemin qu'ils ont choisi, de pure création et plaisir au travers de ce « Clairvoyant », tout simplement réussi!
Tasunka
« Clairvoyant » Tracklist :
01. Monochrome (Passive)
02. Godspeed
03. Reimagined
04. Clairvoyant
05. The Center
06. Absolve
07. Relapse
08. Return To Earth
09. Monochrome (Pensive)
"Clairvoyant" reunited the band with producer Jamie King (Between The Buried And Me, Through The Eyes Of The Dead)
THE CONTORTIONIST Line Up:
-Michael Lessard - Vocals
-Roby Baca - Guitars
-Cameron Maynard - Guitars
-Jordan Eberhardt - Bass
-Eric Guenther - Keyboards
-Joey Baca - Drums
---
---

---
19 juillet 2017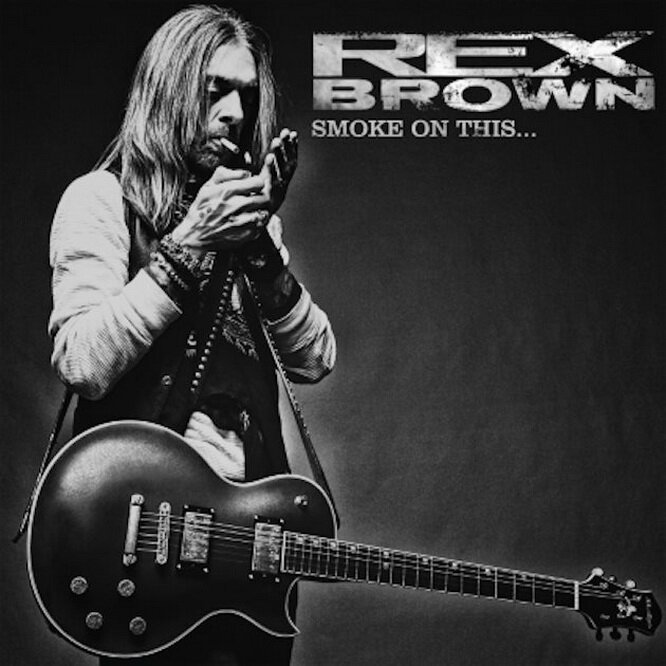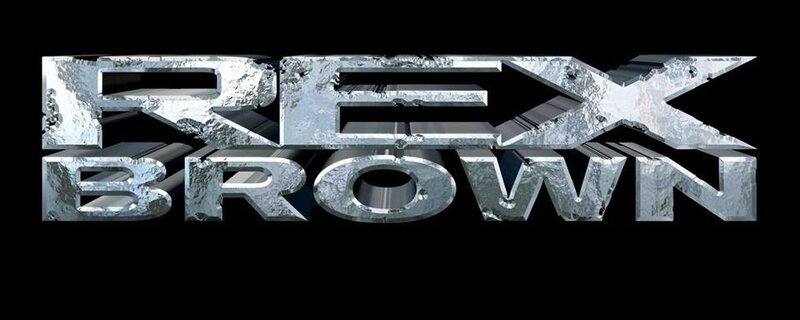 (Europe) / Entertainment One (eOne) for the rest of the world
Faire un pas en arrière pour mieux avoir une vue d'ensemble, lever le pied pour mieux se recentrer sur soi et retrouver ainsi ses racines profondes, a permis au multi talentueux, récompensé, salué et adulé, Rex Brown de prendre un autre train que PANTERA ou DOWN, un train, son train de groupe éponyme, dont il est seul maitre à bord, dont il choisit le rythme et l'orientation musicale, qui tous font écho et trouvent leur source dans l'attachement viscéral de cet artiste aux doigts d'or pour le Rock'n Roll des origines et des légendes des seventies qui l'ont forgé. Rex Brown étant un fan inconditionnel de LED ZEPPELIN et s'étant immergé dans le meilleur des formations mythiques des 70s, en allant de ZZ TOP, BLACKFOOT à AEROSMITH, pour exemples.
Son ami de longue date, guitariste, compositeur émérite lui aussi, Lance Harvill, a encouragé, aidé Rex Brown à planter cette graine qui couvait, à donner vie à sa musique, aidé de même à la faire s'épanouir, s'exprimer avec toute l'âme pure et dure ou planante du Rock classique qui habite cet artiste hors normes, du plus profond de ses tripes. Ensemble, les deux musiciens ont donné corps et vie à « Smoke On This… » et coécrit les morceaux, quasi en totalité, en commun. Rejoints par des esprits aussi libres et talentueux qu'eux, que peuvent l'être le multi-styles de batteur, Christopher Williams qui joue avec la même aisance avec une star de la Country, du pur Rock avec BLACKFOOT et présentement du Heavy avec ACCEPT, rejoints aussi par Caleb Sherman aux piano et Hammond qui a de même produit l'album, rejoints enfin pour quelques titres par le clavier iconique de LYNYRD SKYNYRD, Peter Keys, Rex Brown pouvait enfin exister en tant que groupe et faire exploser toute son âme Rock.
Les qualificatifs qui viennent spontanément à l'esprit en écoutant ce très riche en groove, en profondeur et atmosphères, « Smoke On This… », sont : authentique, déterminé, émotionnel, profond, planant, percutant, droit au but et intense, racé et qui vient des tripes, toujours.
Cet album solo du légendaire bassiste est celui des premières fois pour lui: il est pour la première fois en position de frontman, pour la première fois à la six cordes, pour la première fois au chant, pour la première fois à la coproduction d'un album, mais le tout, première ou pas, en assurant. Avec maestria toujours bien sûr à la basse, à la cithare entre autres, Rex Brown fait des étincelles et déploie les ailes de son talent, épaulé par une solide formation de complices, qui tous ont visiblement pris un de ces pieds à ses côtés, à interpréter les onze brulots qui composent « Smoke On This… ». La guitare est même assurée avec panache par Rex Brown en lead pour deux titres et en rythmique pour l'ensemble, Lance Hill se chargeant de délivrer, à son tour et sur la majorité des tracks, les riffs en lead, des riffs aux groove et accroche d'enfer. Il est à noter que « Buried Alive » est le premier titre sur lequel Rex Brown a chanté et modulé sa voix pour trouver son timbre mais c'est aussi et avant tout un titre très émotionnel, qui parle du choc, de la douleur qu'il a ressentie lors de la disparition tragique de Dimebag Darrell (1966-2004). L'implication personnelle de Rex Brown dans les paroles, l'écriture et l'interprétation donnant cette lumière, ces vibrations uniques à l'ensemble de son premier album sous son nom. Il faut dire que si l'enregistrement s'est fait dans un laps de temps assez court, l'écriture des morceaux, elle, a couru sur une période de quatorze mois, laissant le temps de murir et peaufiner les compositions: de 24 au départ, elles ont été affinées à 11 des meilleures, au final; c'est dire la qualité de celles-ci.
Pour ce qui est de la production, celle-ci est à l'image de Rex Brown, intemporellement Rock old-school et moderne à la fois, et quel son : apte à rendre toute cette intensité des plus palpables qui coure au long des titres et vous fait vibrer.
"Smoke On This...", en reflet de son géniteur, a une âme authentique, intègre, de celle qui vous prend, vous possède et ne vous lâche plus: addictif et fun, « Smoke On This… », l'est sans conteste.
Rex Brown a réussi son premier coup solo d'autant que l'homme qui mérite hautement le qualificatif d'artiste, n'ayant rien à prouver depuis longtemps, délivre du coup exactement la musique, le Rock sans carcan de frontière musicale, qu'il a au fond de lui depuis toujours. C'est bien ce qu'ont perçu les labels eOne, Steamhammer/ SPV qui ne se sont pas restés bloqués sur son glorieux passé dans un style plus Heavy et l'ont, par conséquent, soutenu inconditionnellement dans son désir de retour aux racines Rock sur fond de diversité. En effet, on passe du Rock classique droit au but à la révérence faite à Pink Floyd, à un parfum d'inde, une ode aux Beatles, le tout bien ancré sur la solide base d'un Rock'n Roll pure souche et seventies dans l'esprit:
liberté, Rock et fun étant ici les maitres mots et ce qui fait toute l'accroche de l'album !

« Smoke On This… » est, vous l'avez compris, des plus recommandés !

PS : Rex Brown travaille sur des dates en live probablement en fin d'année : une bonne nouvelle n'arrivant jamais seule…
Tasunka

"Smoke On This…" Tracklistings:

==> CD Digipack Version:
01. Lone Rider
02. Crossing Lines
03. Buried Alive
04. Train Song
05. Get Yourself Alright
06. Fault Line
07. What Comes Around...
08. Grace
09. So Into You
10. Best Of Me
11. One Of these Days
The album was produced by New Yorker turned Nashville transplant Caleb Sherman, a multi-instrumentalist with work on records by Little Big Town and Porter Block, among others.
==> LTD. Edition Vinyl Version (1LP + CD):
Side A
01.Lone Rider
02. Crossing Lines
03. Buried Alive
04. Train Song
05. Get Yourself Alright
06. Fault Line
Side B
01. What Comes Around...
02. Grace
03. So Into You
04. Best Of Me
05. One Of these Days
---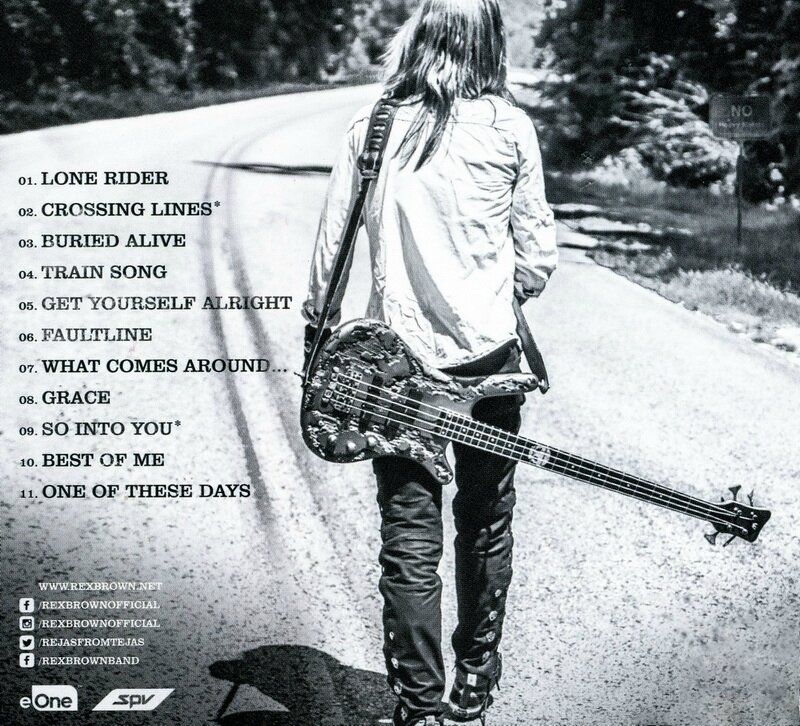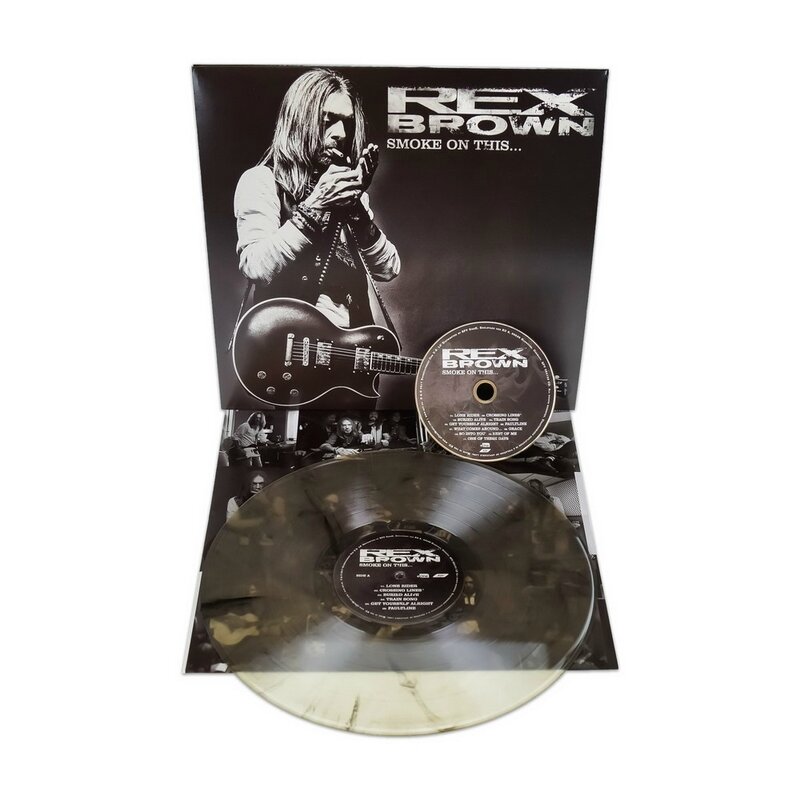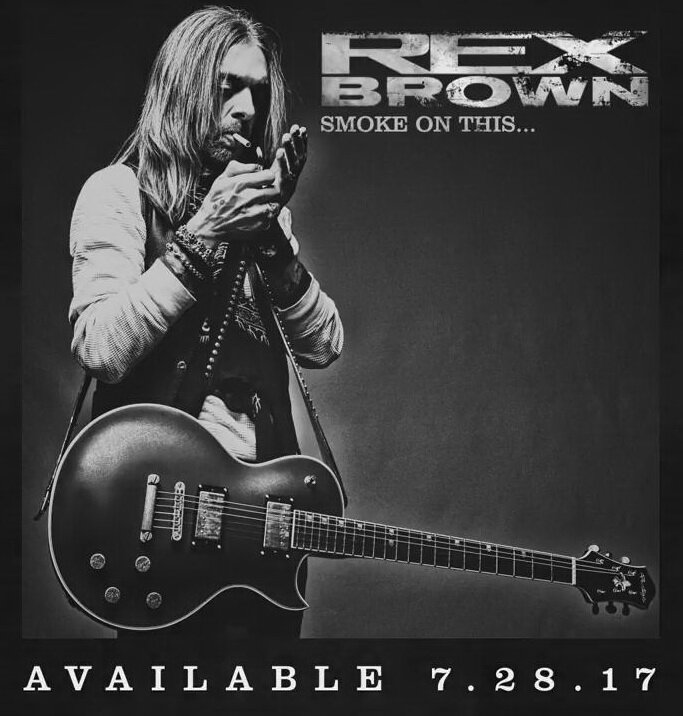 ---