15 janvier 2018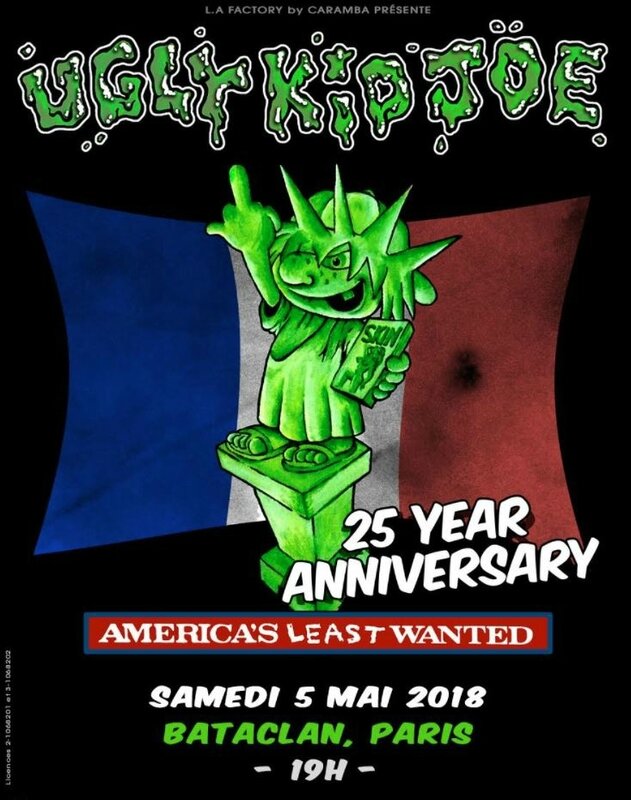 Septembre 1992, ULGY KID JOE crache à la face du monde"America's Least Wanted", son véritable premier album faisant suite à un sublime EP sortie un an plus tôt...
Redécouvrez ce doigt d'honneur au rock américain !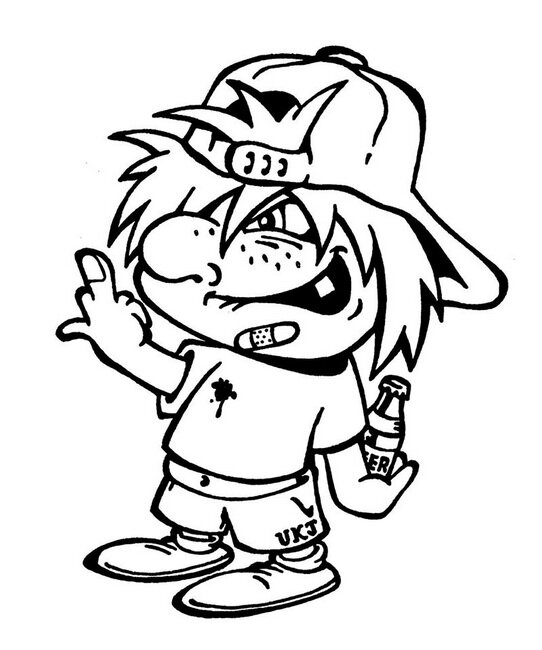 "America's Least Wanted" sera certifié double platine aux Etats-Unis et fera un véritable carton partout dans le monde... même en France où il sera disque d'or notamment grâce au succès des singles intemporels " Everything about you" et " Cats in the cradle"
respectivement classés n°25 et 28 dans notre cher Top 50 de l'époque...
Le 5 mai prochain (un samedi) les "sales gosses" du hard rock US fêteront, avec quelques mois de retard (les cancres ne se refont pas...), les 25 ans de ce putain de disque, lors d'un concert à Paris, au Bataclan. Une occasion unique de renouer avec les années "Wayne's World", lorsque le rock rimait encore avec fun...
==> Ouverture de la billetterie :
vendredi 12 janvier à 10h00, ici :

https://caramba.trium.fr/index.php/39/manifestation/14915
Fin 2016
ULGY KID JOE
avait déjà fait une retour en force dans notre pays avec une jolie tournée, suivie, en juin 2017, par une prestation remarquable au HellFest.
---
---
"Uglier Than They Used Ta Be",
le dernier album studio d'UGLY KID JOE en date,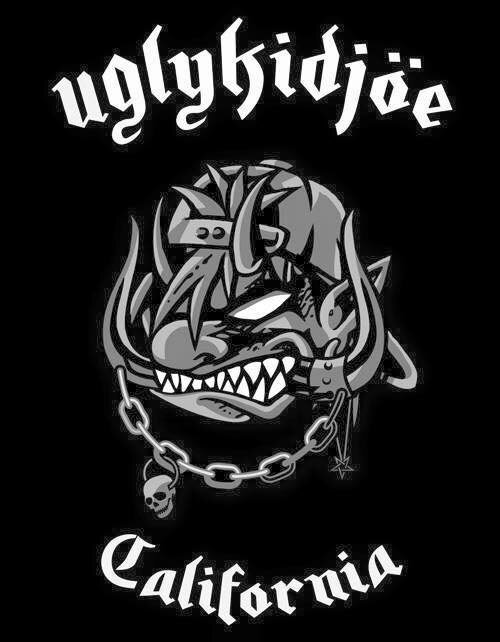 ---
13 juillet 2017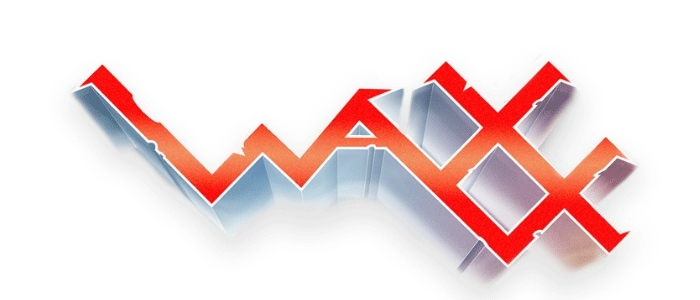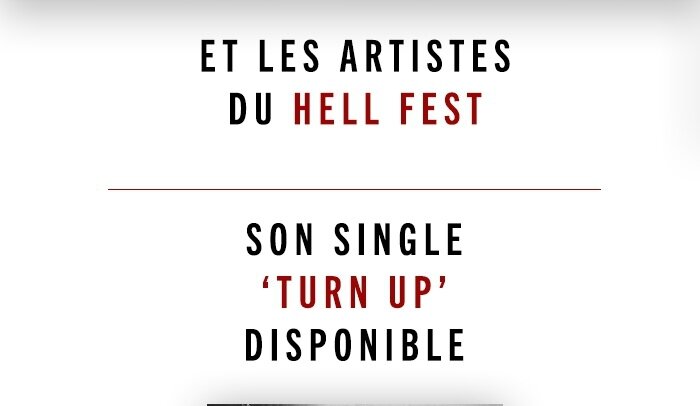 WAXX @ HELLFEST 2017:
'Walk this Way' en medley avec Chuck D de Prophets of Rage, Avatar, Evergrey, In Flames, Trust, The Dead Daisies, The Treatment, Ugly Kid Joe, Saxon, Emperor..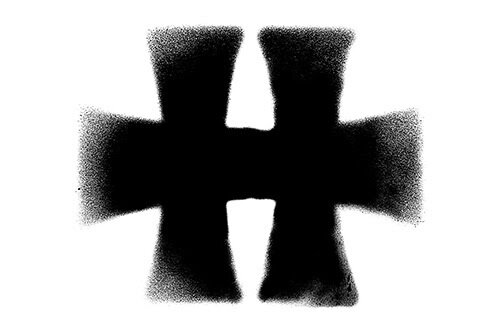 ---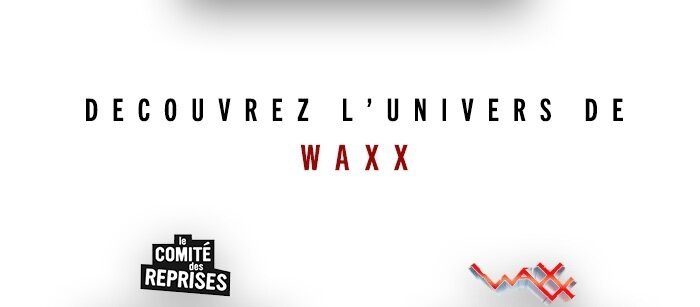 ---
02 septembre 2015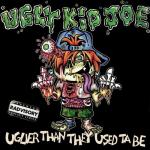 (Metalville / UKJ Records)
Release date: sept 18th, 2015 / North America: oct 16th, 2015
Même si depuis leur reformation en 2010, un EP est sorti en 2012, « Stairway To Hell » doublé d'un DVD,
avec « Uglier Than They Used Ta Be », on est enfin et réellement en présence du premier album studio depuis 19 ans, des californiens de UGLY KID JOE.
Comme le montre avec humour la pochette aux titre et visuel références au EP « As Ugly As They Wanna Be » (1991) et pour l'occasion, à l'artwork du « Live After Death » de IRON MAIDEN dans le livret, les UKJ sont bel et bien ressuscités et avec pas moins de neuf toutes nouvelles compositions brillant des milles feux d'un authentique Garage / Rock qui fleure bon la maturité de l'expérience autant que la passion intacte. Les deux combinés donnant un mixe abouti de groove, de pèche, de dynamique et de feeling à fleur de vocaux et instruments, du pur Rock brut ou intimiste et subtile à la fois.
Avec les très bons « The Enemy », « Under The Bottom », « My Old Man », « She's Already Gone », on est loin de la bande qui sautait partout avec l'atmosphère de son hit single « Everything About You » de 1992. L'esprit festif règne toujours au sein du groupe, juste que le nouvel opus est d'un niveau au dessus, plus profond sans prise de tête (pas d'inquiétude), superbement inspiré et Rock toujours, avec ses guitares qui vrombissent sourdement comme des chats devenus tigres adultes en pleine possession de leurs moyens et des vocaux qui ont évolué au diapason, maitres de leur art. A l'image de la pochette fun qui voit leur mascotte de leurs heures de gloire 1989-1997, revenue en version zombie du second millénaire, sortir de la tombe et faire un magistral doigt d'honneur à ceux qui les ont enterrés trop tôt, les UKJ sont bel et bien dans la place, qu'on se le dise.
A noter que « Uglier Than They Used Ta Be » possède trois caractéristiques: la première se trouvant dans les guests, en la personne de Phil Campbell (alias 'Lord Axsmith') de MOTÖRHEAD dont les californiens sont fans, qui pose sa patte à la six cordes sur la reprise de « Ace Of Spades » de qui vous savez, et aussi sa marque sur l'excellent « My Old Man », « Under The Bottom », et seconde invitée, vocale cette fois, aux cotés de Whitfield Crane, à savoir Dallas Frasca, pour la seconde reprise, ce coup-ci, d'un titre du groupe des seventies RARE EARTH : «Papa Was A Rolling Stone ».
Neuf nouvelles compositions, deux covers bien amenées, une production ciselée et qui sent la sueur à la fois, production d'ailleurs due aux bons soins et à l'expérience acquise en la matière, du guitariste Dave Fortman et voilà que se poursuit la liste des trois caractéristiques du nouvel opus avec la seconde qui se situe au niveau du line-up. En effet, la qualifiant eux-mêmes et avec humour de 'monstre à sept têtes', la formation compte deux batteurs et trois guitaristes. La raison en est simple, le groupe principal de Larkin étant GODSMACK et Fortman étant devenu un producteur très demandé, quand leurs obligations ne leur permettent pas d'être dans UGLY KID JOE, les postes temporairement vacants, sont toujours occupés pour ne pas pénaliser le groupe.
Et enfin, pour conclure avec le trio des caractéristiques, la troisième vient du fait que le groupe a dédié celui-ci au créateur original de leur logo, Moish Brenman, qui est décédé (le design et l'artwork actuels étant dus à Daniel Mercer Art).

« Uglier Than They Used Ta Be » est une perle d'album, à l'atmosphère Garage / Rock groovy qui change et vaut de s'y plonger. Même si cet opus n'est pas une évidence au premier abord, il le devient; il possède effectivement ce 'plus' indéfinissable qui fait accrocher à la majorité des titres, au fur et à mesure de leur passage dans le lecteur.

« Uglier Than They Used Ta Be » montre un groupe encore plus "ugly" et qui mérite le label "radvisory' apposé sur sa pochette; 'rad' étant un terme des 90's pour exprimer le 'plus que cool' de quelque chose et c'est bien ce qu'est cet album :
'rad'ement cool et chaudement recommandé pour la bonne surprise qu'il procure.

Tasunka

"Uglier Than They Used Ta Be" track-listing:
01. Hell Ain't Hard To Find
02. Let The Record Play
03. Bad Seed
04. Mirror The Man
05. She's Already Gone
06. Nothing Ever Changes
07. My Old Man (feat. Phil Campbell)
08. Under The Bottom (feat. Phil Campbell)
09. Ace Of Spades (feat. Phil Campbell)
10. Enemy
11. Papa Was A Rolling Stone (feat. Dallas Frasca)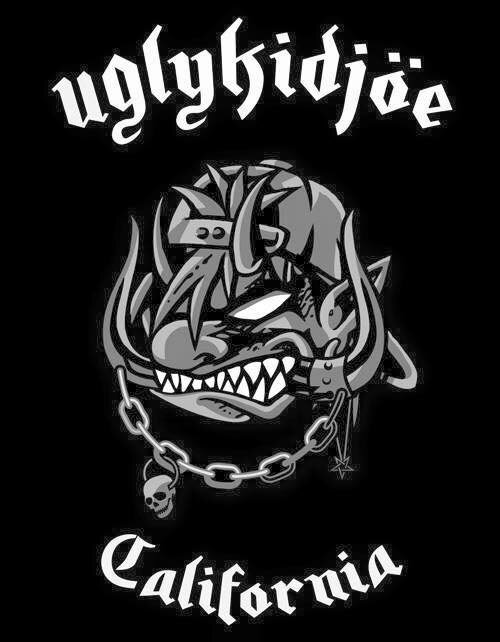 UGLY KID JOE - the now seven-member lineup (a.k.a. "Seven-Headed Monster":
-Whitfield Crane: V
-Klaus Eichstadt: G
-Dave Fortman: G (SLIPKNOT, GODSMACK, EVANESCENCE)
-Sonny Mayo: G
-Shannon Larkin: D (GODSMACK)
-Zac Morris; D
-Cordell Crockett: B
---
==> UGLY KID JOE - UK Shows 2015: here :) <==
---

---
---