19 janvier 2018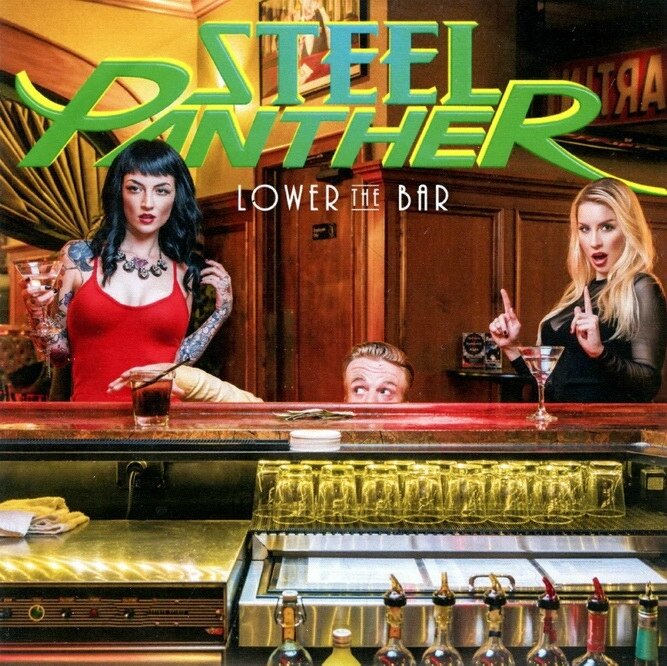 ==> "Lower The Bar" : French Review: here / Chronique: ici <==

---
16 mars 2017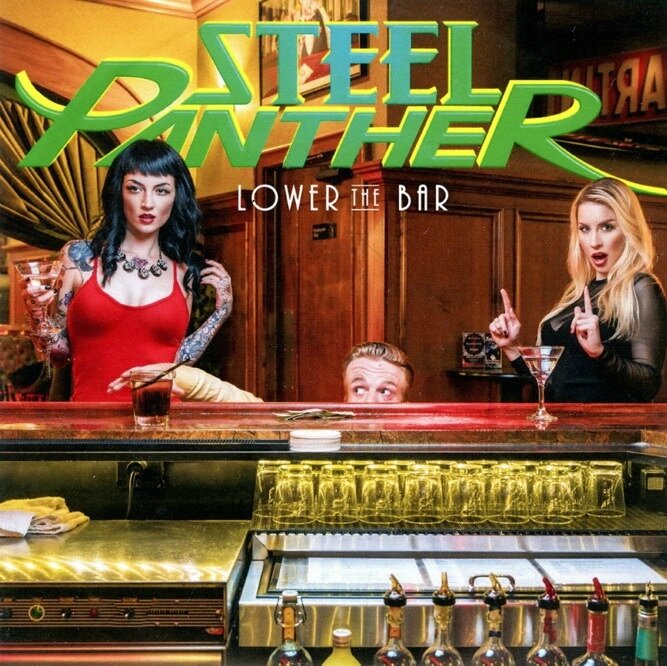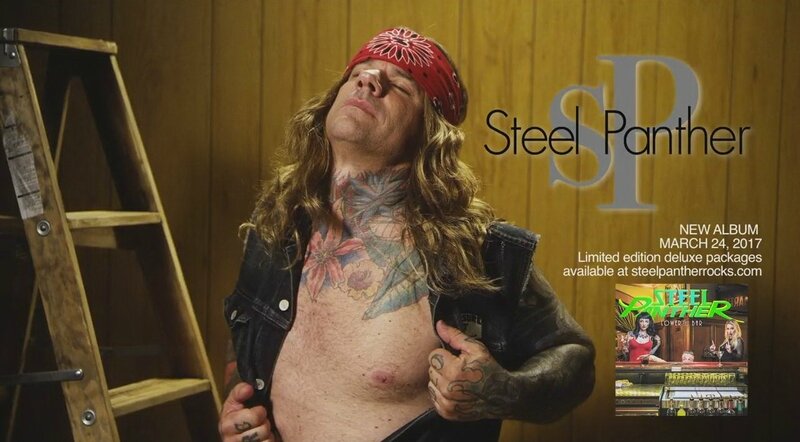 Trois ans après la sortie de l'acclamé «All you Can Eat », un après le live acoustique «Live From Lexxi's Mom's Garage », les STEEL PANTHER reviennent avec un album studio, « Lower The Bar » et font à nouveau montre de leur talent de musiciens confirmés au service de l'héritage de l'âge d'or du Glam Hard Rock / Heavy, sous un prisme fun et bardé d'humour.
Tout 'hair spray', spandex et bien sûr maquillage dehors pour le look qui tue, ou fait sourire comme leur humour délibérément outrageusement graveleux, les 'Panthers' assurent une fois encore, que ce soit pour les voix et guitare, basse et batterie, bien carrés, dynamiques, encore plus incisifs côté riffs ou légers et qui tous invitent à faire la fête. Si les vocaux se voient parfois haut perchés, les membres du groupe le sont tout autant et ce, volontairement, mais comme toujours avec STEEL PANTHER, avec beaucoup de savoir faire musical, car, qu'on ne s'y trompe pas, on a encore et toujours affaire à des musiciens et un chanteur qui assurent et savent donner le meilleur de leur art et instruments.
Au long de « Lower The Bar », la ballade se fait avec délectation sur un cycle qui va du Hard Rock, pointe de Rock au Heavy et retour, via des titres bien sentis entre notamment « Poontang Boomerang » aussi entrainant que le morceau est amusant, via aussi du mid-tempo avec « Now The Fun Starts », du Heavy goutu sur « Pussy Ain't Free », Hard Rock avec intro à l'harmonica sur « Walk Of Shame », ou la reprise de CHEAP TRICK « She's Tight », qui voit en guest non moins que Robin Zander dudit groupe précité (si, si :), sans omettre de mentionner le très accrocheur single « Anything Goes », qui se montre délibérément un peu différent de ce que la troupe propose d'habitude et se voit être un bon reflet de ce qu'offre leur dernière livraison studio : en effet, STEEL PANTHER s'amusent à repousser les limites musicales et y parviennent avec brio.
« Lower The Bar » ? A savourer sans modération du premier au quarantième degré ;)

Leur venue au Hellfest 2017 va valoir le détour, assurément.

Tasunka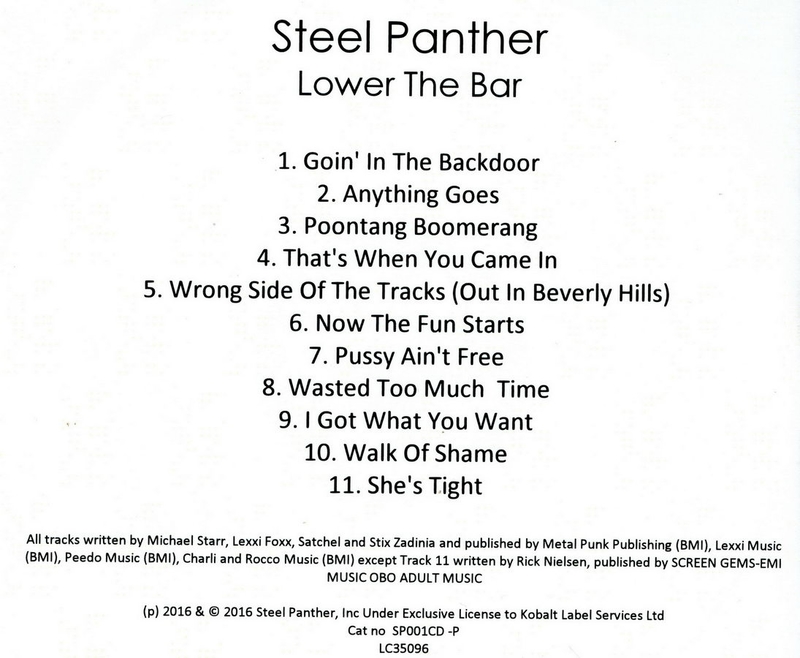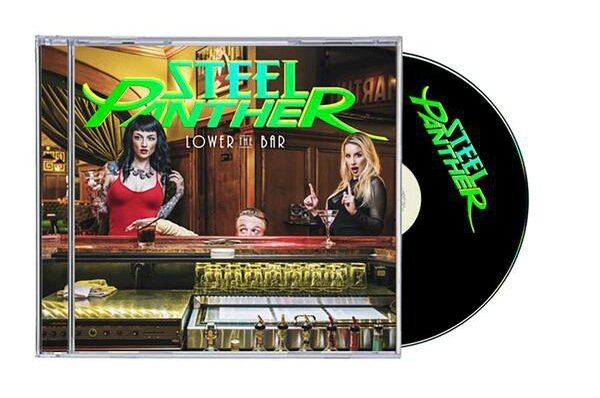 STEEL PANTHER Line-Up:
-Michael Starr (Ralph Saenz) – V / G (acoustic)
-Satchel (Russ Parrish) - G
-Lexxi Foxxx (Travis Haley) - B
-Stix Zadinia (Darren Leader) – D, Piano
---
---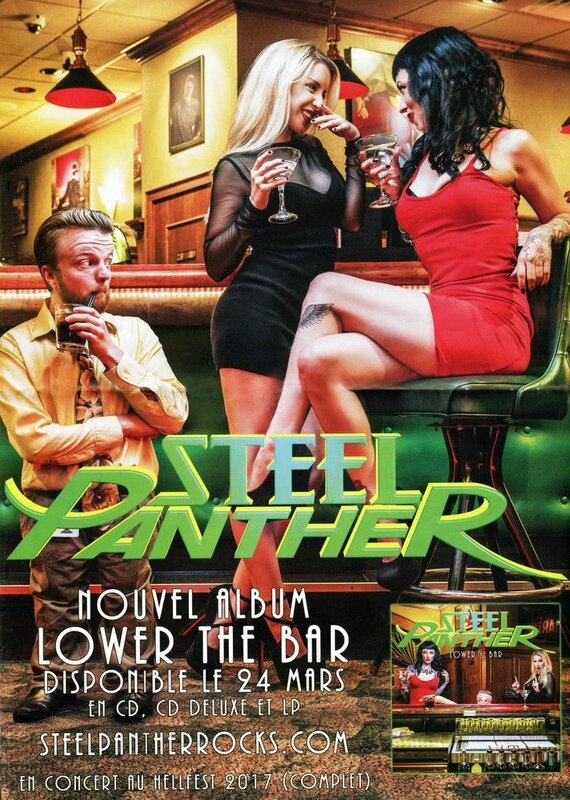 ---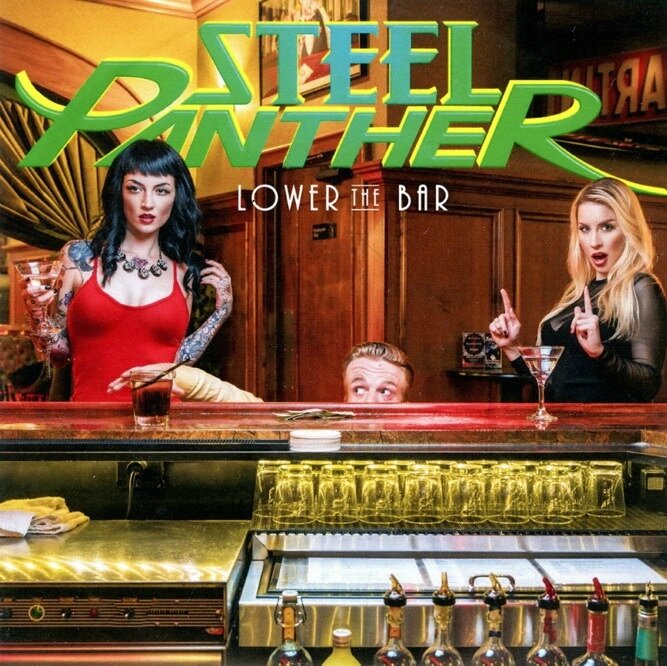 ---