30 décembre 2021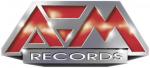 « Quarz » est un album à la production et surtout au mixage monstre et fin à la fois impeccablement efficace et bien senti pour rendre le détail, la diversité et la force subtile tout autant que rentre dedans de chaque track, de cette création menée de main bien inspirée de STAHLMANN pour leur septième et dernier album en date, un opus réussi et créatif dans ses atmosphères puissantes et variées. Si on retrouve la patte des débuts avec un retour assumé aux origines, c'est-à-dire les trois premiers albums de la formation de Gottingen, le groupe s'en va explorer et élargir son horizon, son potentiel comme ses ailes que l'on déploie et en l'occurrence ici, efficacement. Le métal Rock industriel est la force de frappe, les envolées et explorations synthé électro et fouillées tout autant que puissantes de mélodie ou de martèlement, font mouche. Entre les titres qui martèlent avec délectation et ceux qui s'envolent dans des effluves mélodiques synthé électro, dance pourquoi pas, le salé sucré, en bon paradoxe, fait son œuvre et accroche au long de « Quarz » !
La vague NDH (Neue Deutsche Härte) initialisée avec RAMMSTEIN notamment, a de beaux rejetons et STAHLMANN en est assurément l'un de ses distingués représentants, oscillant entre puissance Métal, Rock Industriel, synthé électro dance et entre mélodies, gimmicks, refrains et voix qui susurrent et frappent, guitares, synthés, rythmiques entêtantes qui vous collent à la peau, (oui, oui, tout ça), bref, un beau panaché d'atouts pour une formation bien inspirée et redoutable pour vous faire voyager en sa compagnie quelle que soit l'atmosphère générée.
« Quarz » est un septième album qui signe un retour aux racines pour les allemands avec, ce qui se souligne, des idées neuves plus une production et surtout un mixage, comme précdemement cité, qui apporte une dimension et une profondeur à chaque détail et force de « Quarz », sans oublier de mentionner en marge de ce nouvel effort, la création de nouveaux costumes de scène et un visuel uniques pour la tournée à venir, le "Quarz Tour".
Quant aux lyrics à double sens, ne vous prenez pas la tête comme l'indique en clin d'œil le frontman du groupe, savourez et ressentez plutôt dans chaque fibre de votre être (si, si) les morceaux, d'autant que chacun y trouvera son ou ses préférés vue la diversité présente.

Retour à saluer pour les inspirés et puissamment efficaces STAHLMANN via « Quarz », en somme !
TASUNKA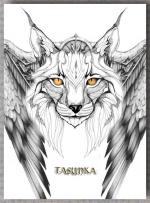 ---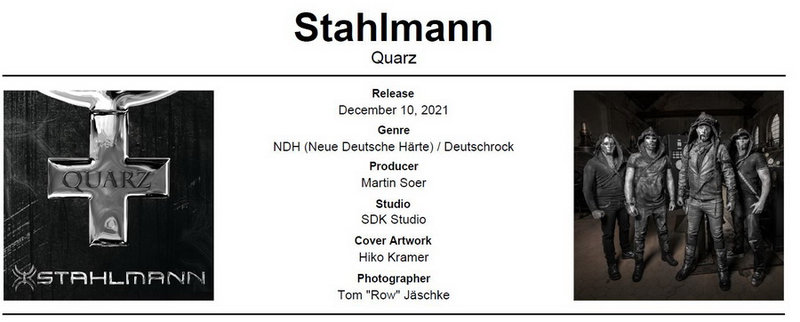 ---
---
---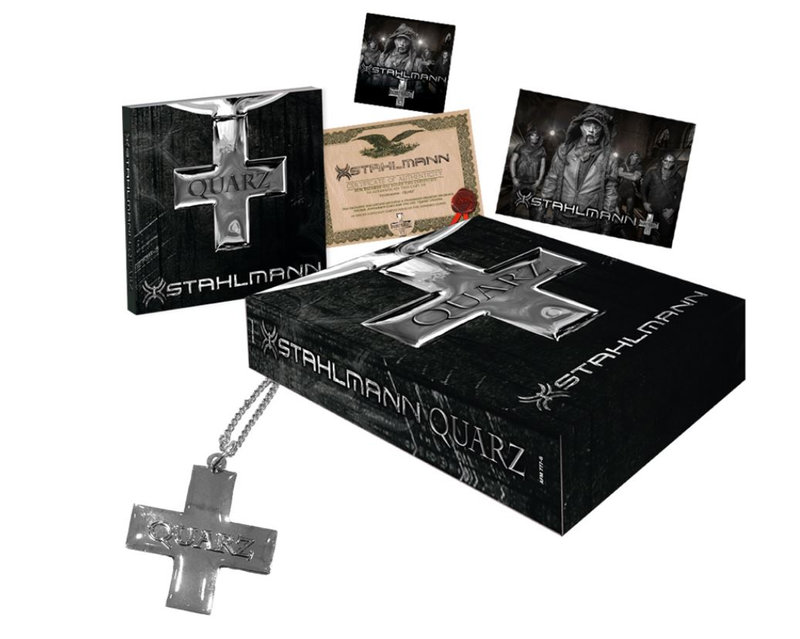 ---
25 avril 2017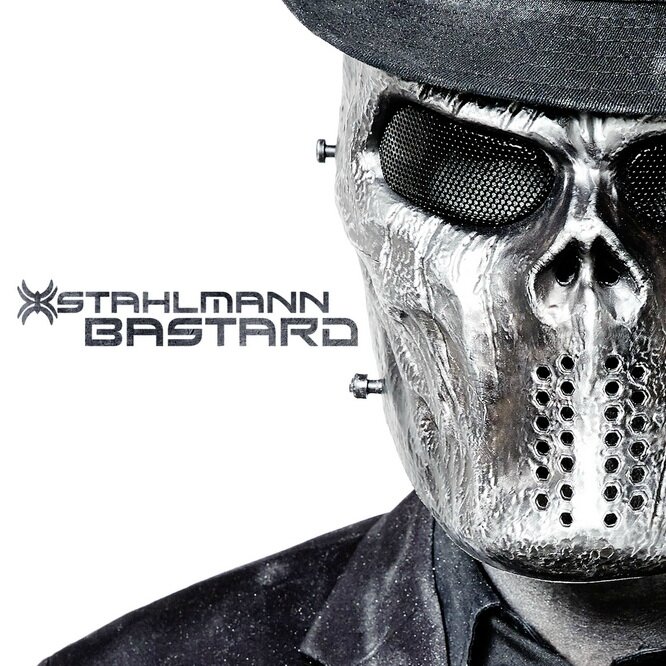 Release Date: 28 April 2017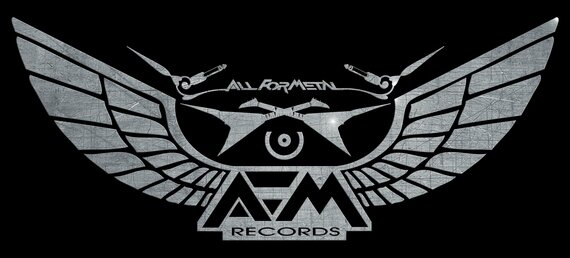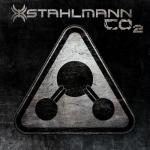 Gothic, Electro Rock, STAHLMANN fonde son Metal Industriel sur une solide palette d'atouts propres au genre et y incorpore des touches de chaque élément précité, ce qui donne vie à une toute dernière offrande en date, « Bastard ».
Un album très attendu à la pochette prometteuse, mais qui se montre osciller entre convaincant et laissant parfois sur sa faim : c'est que vu le potentiel des allemands, on attendait plus de prise de risques, d'audace et d'exploration des limites pour mieux les repousser, et ainsi se démarquer au lieu de rester dans une zone de confort.
Disons que le plus, est que l'ensemble de « Bastard » bénéficie de toute la dynamique d'un groupe qui assure autant pour ce qui est des vocaux profonds, 'froidement chauds' et accrocheurs, surtout que les sonorités rugueuses du chant en allemand collent parfaitement au genre pratiqué, de même pour les instruments, que ce soit des riffs puissants de guitares, des synthés, claviers aux arrangements bien sentis. Tout est, ici, en place et la mécanique fonctionne bien, surtout sur des titres tels que « Bastard », le remarqué « Supernova », « Wächter », les enlevés « Leitwolf », « Judas », la ballade sombrement émotionnelle «Nichts Spricht Wahre Liebe Frei », le très Metal « Von Glut Zur Asche », valant la découverte. Le bémol vient de ce que quand la mécanique fonctionne trop sur des rails comme c'est le cas par plages au long de « Bastard », le décrochage se fait par instants, faute d'une patte affirmée et originale sur quelques titres.
En somme, un son au top, un groupe qui en veut mais aurait pu se donner encore plus les moyens de ses ambitions, font de « Bastard » un album efficacement bardé de compositions et interprétation à fleur de peau propres à poser l'atmosphère, un opus qui s'écoute avec plaisir mais qui aurait néanmoins pu se démarquer encore plus de Rammstein et emporter la mise, en prenant des risques.
« Bastard » est et reste un bon album, n'en déplaise, un album qui remplit son office en faisant passer un moment de qualité en la compagnie de Stahlmann, groupe de la NDH (Neue Deutsche Härte), qui vaut d'être connu!
Tasunka
"Bastard" Track-List:

01. Leitwolf
02. Judas
03. Bastard
04. Nichts Spricht Wahre Liebe Frei
05. Wächter
06. Von Glut Zu Asche
07. Alptraum
08. Dein Gott
09. Schwarz Und Weiss
10. Supernova
Digipak Bonustrack:
11. Military Lapdance
---
"Nichts Spricht Wahre Liebe Frei", a dark ballad about the power and effect of relationships, was directed by Patric Ullaeus who also worked with amazing artists like Evergrey, In Flames, Arch Enemy and Kamelot.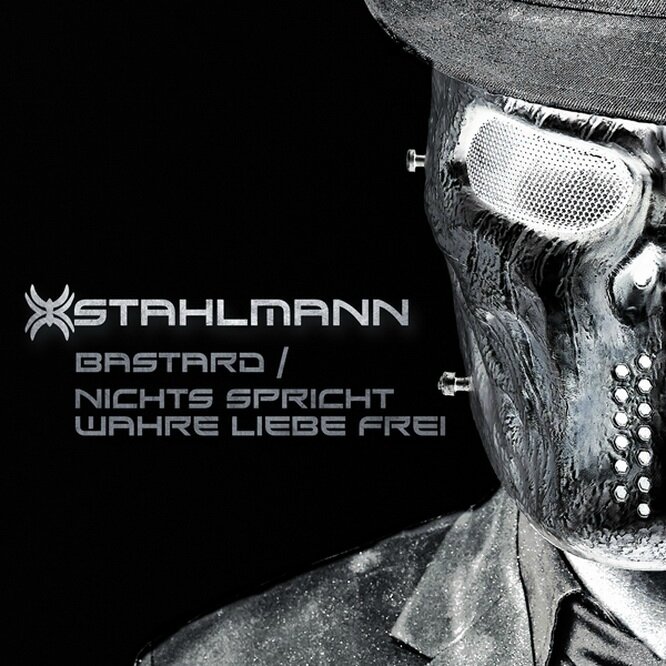 ---
---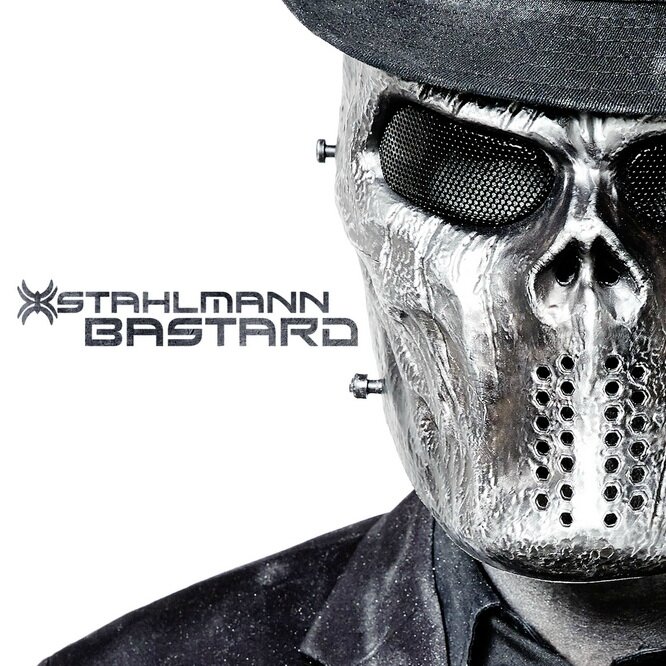 ---
19 août 2015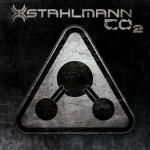 "CO2"
Release: August 28th (EU) / September 18th (US)
Depuis leurs débuts prometteurs et confirmés au long des années, voilà qu'en 2015, STAHLMANN récidivent avec ce quatrième effort, « CO2 » qui marque non seulement la continuation bien méritée de l'ascension du groupe allemand vers les sommets, mais aussi, une avancée sur les albums précédents, à savoir une maturité ostensible de la part de la bande du charismatique frontman, Mart.
En effet, non seulement on retrouve ici la marque de fabrique typique de STAHLMANN, son Electro Rock ou Metal Industriel, son Gothic, la voix toujours chaude, profonde et parlante de Mart, ses programmations et textes inspirés, la guitare Metal à souhait de Frank, les basse et batterie, respectivement de Ablaz et Max, mais aussi, et c'est là le plus de l'album, un mixage subtil et abouti entre apports d'éléments électro / Dubstep et Metal Indus / Gothic / Electro Rock, pour des titres qui marquent et créent une réelle richesse en passant du gothique « Die Klinge », au pur morceau Metal Indus taillé pour faire un carton: « Deutschland Tanzt » ou encore au Rock Electro énergique de « Nimm Meine Hand », pour , enfin, passer par ce sommet de « CO2 », qu'est le septième track : « Spiegebild ».
Abouti, bénéficiant d'un groupe dont la passion et l'envie d'aller plus loin musicalement se sent, fort aussi d'une production solidement souple pour mettre en valeur chaque facette des compositions, fort, enfin, du chant en langue de Goethe qui se justifie une fois de plus pleinement avec cette sonorité qui colle si bien au genre et à l'univers musical mais aussi visuel du groupe
En somme, « CO2 » et STAHLMANN méritent quatre étoiles pour cet album numéro quatre.
Tasunka
"CO2" Track-List:
01. Feindflug
02. Plasma
03. Deutschland tanzt
04. Die Klinge
05. Sadist
06. Friss mich
07. Spiegelbild
08. Wenn Engel tanzen
09. Der letzte Tag
10. Nimm meine Hand
Bonustracks Ltd. Digipak:
11. Von Null auf Hundert
12. Deutschland tanzt (Club Version)
13. Videoclip
STAHLMANN Line-Up:
-MART: V / Programmings
-ABLAZ: B
-FRANK: G
-MAX: D
---
---
STAHLMANN Tourdates: click ;)
2015-09-04 Deutzen, NCN
2015-09-17 Köln, Underground
2015-09-18 München, Backstage
2015-09-19 Stuttgart, Zentral
2015-09-24 Nürnberg, Hirsch
2015-09-25 Mannheim, Alte Seilerei
2015-09-26 Bochum, Matrix
2015-09-27 Bremen, Tivoli
2015-10-01 Hannover, Musikzentrum
2015-10-02 Hamburg, Logo
2015-10-03 Magdeburg, Factory
2015-10-09 St. Petersburg, Phoenixclub
2015-10-11 Moskau, Rockhouse
2015-10-15 Berlin, K17
2015-10-16 Rostock, Mauclub
2015-10-17 Münster, Sputnik
2015-12-26 Herford, X