01 février 2017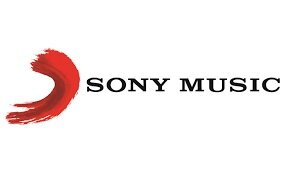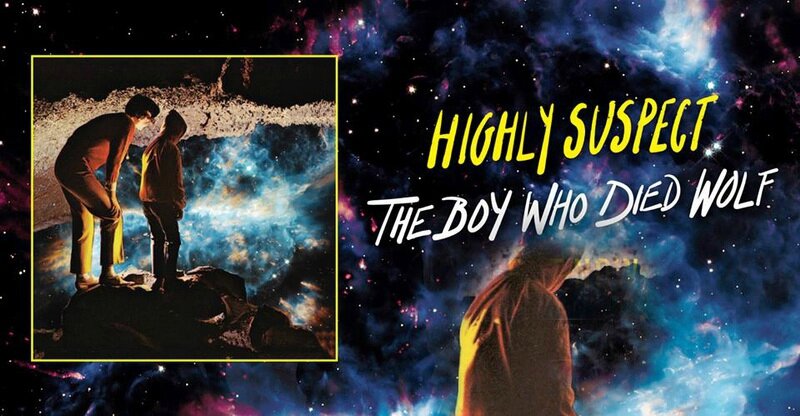 Dans le Rock Alternatif, l'arrivée de HIGHLY SUSPECT n'est pas passée inaperçue puisqu'en quelques deux ans, les américains se sont distingués avec leur musique lourde et si vivante à la fois, avec leur son organique, leur état d'esprit libre et comme l'avoue le groupe lui-même, c'est surréaliste ce qui leur arrive !
Le chanteur-guitariste, Johnny Stevens, outre sa voix, son style uniques, résume le parcours de HIGHLY SUSPECT au mieux quand il dit : 'En 2015, j'étais encore barman et me voilà deux albums plus tard grâce au groupe, à faire ce que j'aime, à vivre ce que j'aime, à être même nominés pour deux Grammy Awards..'. Les frères Meyer, Ryan à la batterie et Rich à la basse, qui sont à l'initiative de HIGHLY SUSPECT, ne pouvaient qu'approuver ce sentiment partagé par tout le trio.
En fait, ce groupe est bluffant, dans le sens où quand on entend son Rock/ Progressif où le Blues courre tout du long en base solide, quand on se prend l'intensité des sentiments qui explosent lourds ou moins, au travers des instruments sourds, des vocaux, une sensation d'être en présence d'une formation de vieux routiers du Rock / Prog se fait, tant tout parle de par sa maitrise et son naturel et vous entraine, surtout sur des perles que sont les morceaux: « Serotonia », « Chicago », « My Name Is Human », « For Billy », Send Me An Angel », « Wolf », « Viper Strike », « FWYT », mais non, ce sont bien de jeunes loups à la manœuvre, ici. Pourtant, quelle maturité doublée de spontanéité, d'intelligence au service du feeling ! Cela laisse présager que si le bande est déjà capable de délivrer un album du calibre de « The Boy Who Died Wolf », l'avenir s'annonce des plus prometteurs. Lourd, sur le fil de la limite du désaccordé, saturé, envoutant sans être lassant, le second album de HIGHLY SUSPECT est une belle carte de visite d'un groupe qui en a sous le pied et le travail racé de la production, à nouveau, comme sur le second opus « Mister Asylum » (2015) , confié aux bons soins du magicien du son, Joel Hamilton, bref, sa patte participe de même à l'accroche générale.
HIGHLY SYSPECT ont pour ligne de conduite de toujours rester fidèles à eux-mêmes, que leur musique soit un moyen réel d'expression artistique, ce qui est amplement réussi via leur second album, « The Boy Who Dies Wolf » !

HIGHLY SUSPECT seront sur la route dès février et démarreront leur tournée par Paris pour leur toute premier concert en France, à Paris le 25 Février 2017 et Arras, le 2 juillet!

HIGHLY SUSPECT, une formation à découvrir d'urgence sur album et en live ;)
Tasunka

HIGHLY SUSPECT Line-Up:
-Ryan Meyer - Drums/Vocals
-Rich Meyer- Bass/vocals/peacekeeper
-Johnny Stevens- Guitar/Vocals/synth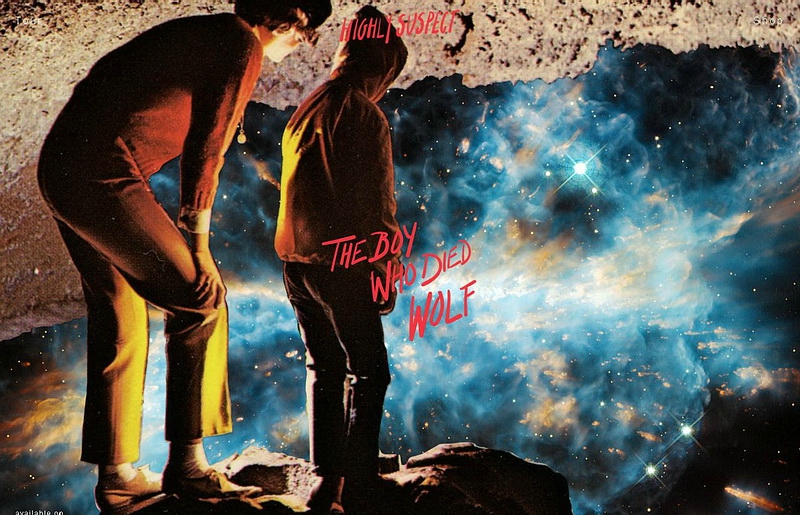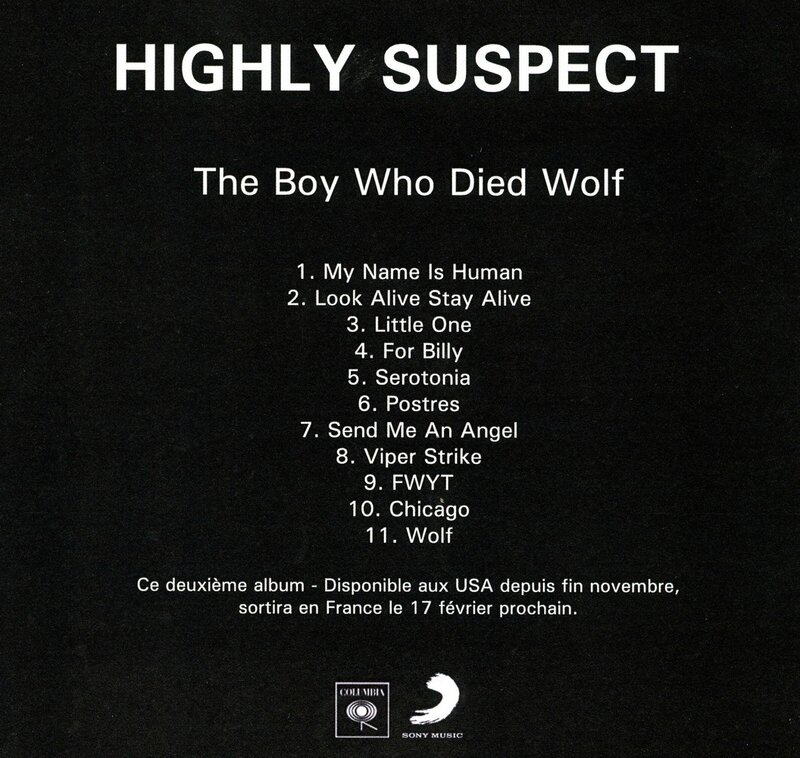 ---
==> All the Tour Dates: Click Here:)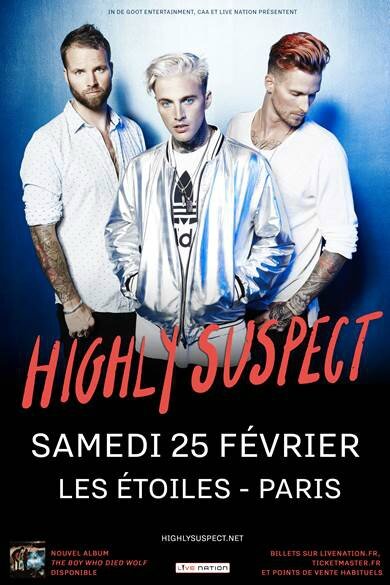 ****

Le dimanche 2 juillet
Highly Suspect
sera à l'affiche du
Main Square à Arras
avec Radiohead, Seasick Steve,
Mark Lanegan Band, Savages...
****
---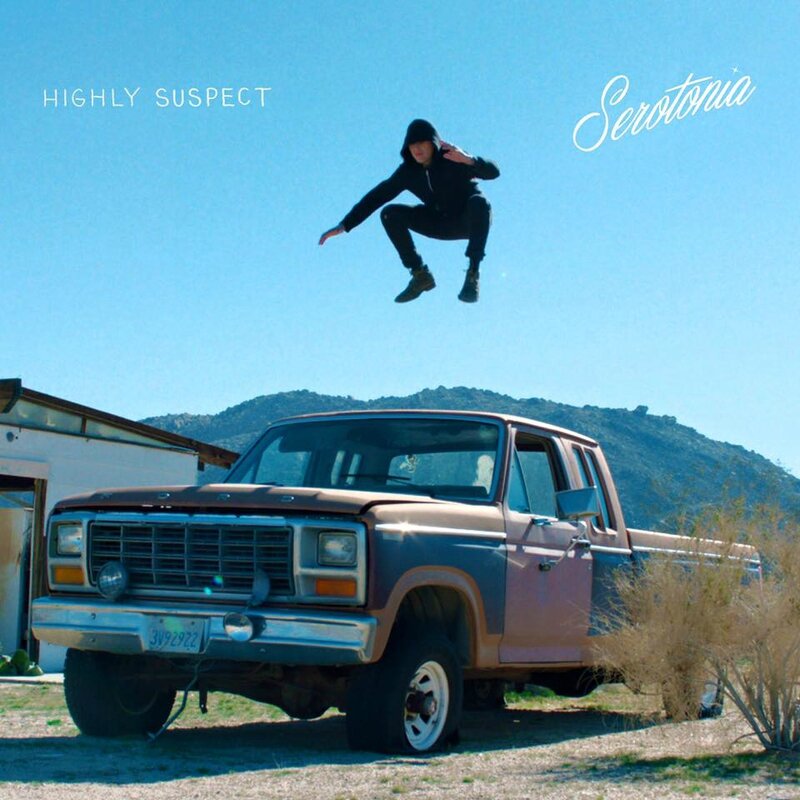 ---
---
24 novembre 2016
Enfin, DIZZY MIZZ LIZZY sortent un troisième album, « Forward In Reverse » ! Oui, enfin ! car ce successeur de « Rotator », sorti en 1996, en aura parcouru du chemin avant de se voir concrétisé vingt ans plus tard.
Effectivement, après avoir été acclamés, adoubés et à juste titre, avec de nombreuses récompenses, le groupe formé en 1988, a connu le succès entre 1994 et 1998, mais s'est séparé en mars de cette année-là, pour ensuite se retrouver une première fois pour quelques gigs, splitter et se reformer pour de bon, semble-t-il, en 2010. Une reformation suivie, alors, de près de cinquante concerts tous 'sold out' donnés notamment au Japon et au Danemark, le Japon en étant hautement fan.
DIZZY MIZZ LIZZY sont de nouveau là et c'est l'une des très bonnes nouvelles de 2016 que d'avoir le Rock Alternatif des danois de retour et de constater que via « Forward In Reverse », tout le talent de leur originalité, de leur Rock au feeling affirmé, est resté intact et se trouve même doublé d'un fil rouge d'influence Metal, fort bien amené.
Le trio originaire de Copenhague fait forte impression avec ce qui se montre être certainement leur meilleur album, qui mérite, d'ailleurs, le qualificatif d'opus. Son maître à penser de compositeur-guitariste-chanteur, Tim Christensen, a emmené le groupe, avec son line-up inchangé depuis les débuts (Martin Nielsen - basse, Søren Friis - batterie), dans un voyage Rock convaincant et prenant, qui a la particularité d'entrainer dans son sillage, encore et encore; tout le disque s'écoutant avec délectation et ce, plus d'une fois.
La pochette avec la reprise impression 3D de la photo de leur mascotte qui figurait déjà sur leur première sortie de 1994 : « Dizzy Mizz Lizzy », ainsi que le sens du titre de l'album même « Forward In Reverse», marquent un pont entre le passé et le présent : la continuité de la tradition Rock dans l'inspiration actuelle ;)
En somme, c'est un coup de cœur pour le trio DIZZY MIZZ LIZZY et leur « Forward In Reverse » !
Il sort en France le 25 novembre 2016 (chez Sony / Columbia), alors, précipitez-vous sur cette perle qui allie style et qualité :)
Tasunka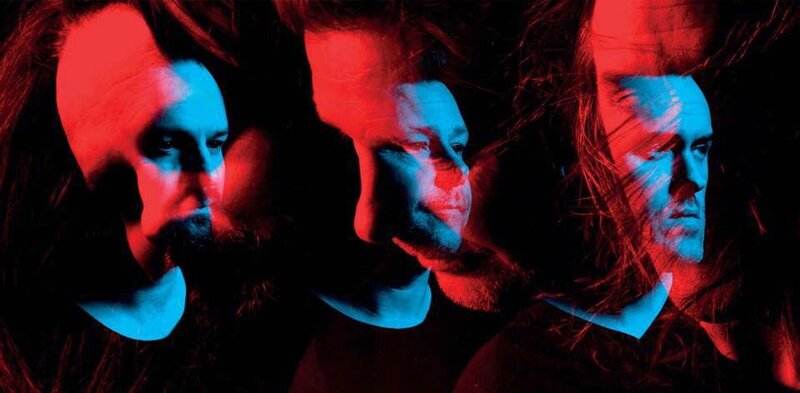 DIZZY MIZZ LIZZY Line-Up :
-Tim Christensen : G / V
-Martin Nielsen : B
-Søren Friis : D
---
---
---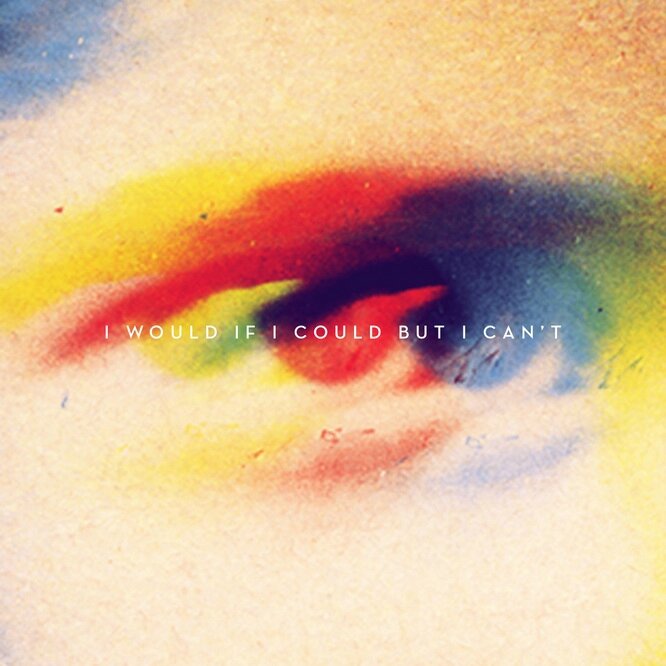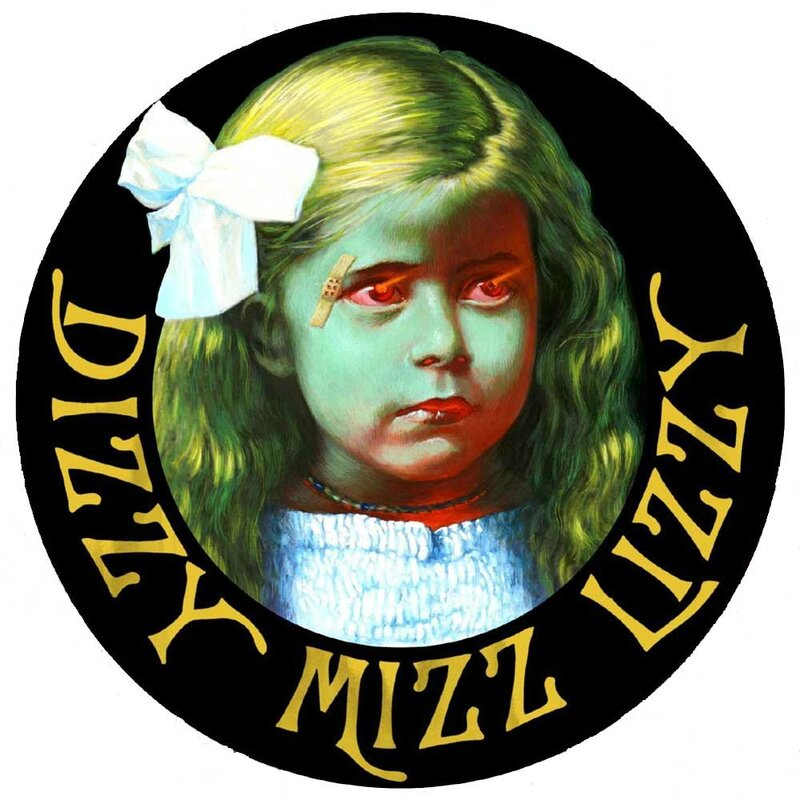 ---
27 mai 2016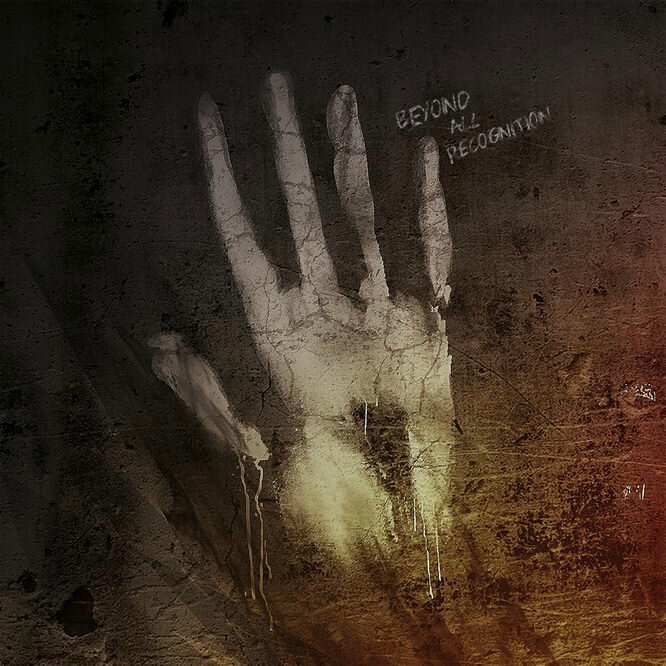 ---
Release: GSA + Europe May 27th 2016
---
Innovateurs, les suédois de BEYOND ALL RECOGNITION le sont sans conteste et l'affirment, le confirment avec leur second album au titre éponyme qui porte haut l'étendard de leur furieux et unique DubCore / Metal, via une déchainement doublé d'une richesse qui vous scotche, vous laisse bouche-bée.
Le mélange entre Metalcore rageur et éléments issus du Dubstep et ses aspects électroniques, assure un de ces punchs en pleine face, tout au long des nouvelles compositions, qui vous emmènent dans un périple de Metal unique, en un déluge subtil qui sait mêler chaud et froid, intense et plus intimiste, passages au parfum de tempête ou de calme relatif à la guitare acoustique, pour mieux reprendre, vous secouer et vous emporter à coups de vocaux Metalcore, voire Death par moments et clairs à d'autres, de riffs et soli de guitares précis et habités comme il faut, de double grosse caisse en furie, tout autant que la basse.
Pas de doute, le groupe a clairement mis ses tripes dans ce « Beyond All Recognition » et s'est investi de bout en bout autant dans l'écriture, l'interprétation, que la production, d'où un résultat, des atmosphères de premier ordre. Ecoutez entre autres, les très convaincants « Future Behind » (original à souhait), « Erase », « Kill(h)er », « Aesthetic_Pathetic », « Erase », « Trigger Denial », « Knowing », suivis de « Stain Your Name », « What You Are », "Unfounded" ou le final : « Daemons » qui résume tout le savoir-faire BAR et vous saurez.

Un son unique, un groupe unique, BAR ont mis la barre haute avec leur opus éponyme et nulle surprise que GAIN MUSIC ENTERTAINMENT (Sony Music) les ait signés pour un deal mondial :
BEYOND ALL RECOGNITION est une révélation, un de ces coups de cœur qui vous tatoue de sa marque !

Tasunka

PS : A noter, qu'en novembre 2016, une grosse tournée est au programme, alors, faites d'ores et déjà chauffer les cervicales.
"Beyond All Recognition" Track-List:
• Stain Your Name
• Aesthetic_Pathetic
• Elation
• Revelation
• What You Are
• Erase
• Kill(h)er
• Rest
• Knowing
• The Dead Cannot Speak
• Trigger Denial
• Unfounded
• Future Behind
• Daemons
BEYOND ALL RECOGNITION Line-Up :
-David Söhr: V
-David Eriksen: G
-Paul Gidlöf: G
-Pontus Bergström Warren: B
-Sebastian Maxe: D
---
---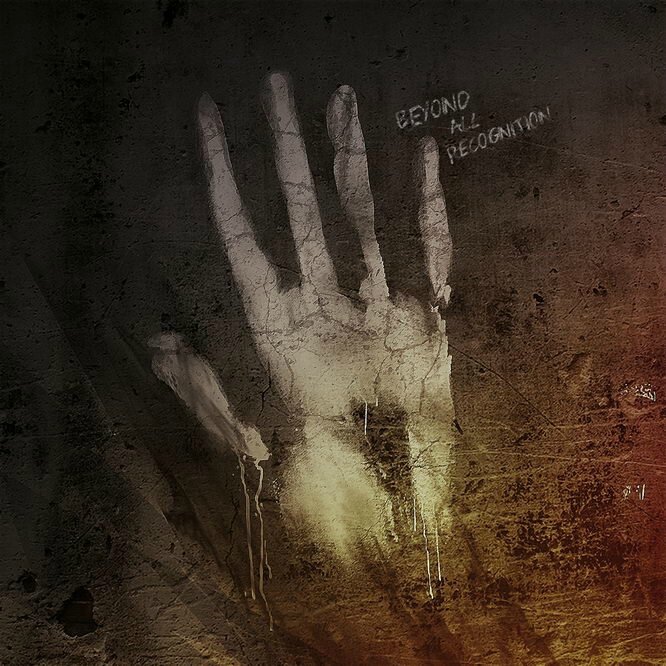 ---
03 août 2015


Already Available / Available In USA - Canada : 11th September
Trois années durant en tournée d'adieu de par le monde, pour faire la fête et dire au-revoir à tous leurs nombreux fans sur les cinq continents, en 2010 et la même année, un album « Sting In the Tail » fort réussi, supposément dernier effort (car suivi par « ComeBlack » (2011), de la longue carrière à succès des allemand d'Hanovre et voici qu'à l'instar de ROLLING STONES, que nenni, les légendaires et iconiques SCORPIONS ne se résolvent pas non plus à raccrocher les micros, médiators, baguettes et après tout, pourquoi pas ? Du 'rab' de SCORPIONS ça ne se refuse pas.
Le quintet a sauté sur l'occasion de célébrer les 50 ans de carrière du groupe, en 2015, pour offrir non seulement un nouvel album, mais bien sûr, la tournée qui va bien, avec. La tournée est une excellente nouvelle vu que les SCORPIONS font toujours autant de ravage sur scène, rendant leurs concerts inoubliables, alors, inutile de dire combien pour leurs 50 ans, les Scorps' vont tout donner.
Par contre, difficile de ne pas avoir une appréhension sur le contenu d'un 18ième opus, surtout que la pression d'un disque pour marquer cinq décennies de succès, est forte autant que la barre est haute, vu les prédécesseurs d'albums à succès qui ont marqué le parcours de la formation.
« Return To Forever », puisque c'est de lui dont il s'agit, porte bien son nom, étant donné qu'il peut être vu comme un panaché de ce que le groupe sait si bien faire, à savoir du pur Hard Rock dynamique-hymnique, ou mélodique, des refrains sur lesquels s'époumoner, des ballades à la « Still Loving You », cet exercice immanquable sur chaque opus des allemands. Une plongée dans d'anciennes démos jamais terminées du début des 80's, un re-travail et ré-enregistrement à l'aune du line-up actuel et voilà notamment « Rock'n Roll Band », « Rock My car » à bord de « Return To Forever », aux cotés de nouvelles compositions.
L'idée de départ, si elle est bonne, présente un résultat inégal, où cela ronronne trop parfois car sans surprise mais sait aussi faire adhérer sur certains autres morceaux, de par leur feeling Rock et péchu à souhait, dont l'original Rockabilly-esque « The Scratch » fait merveille. Evidemment, trois ballades dont la réussie « House Of Cards », et du Rock de partout, partout, partout, (si, si) musicalement et lyriquement parlant, fait toujours plaisir, rien à dire et après tout, même si les nouveaux morceaux ne sont pas vraiment inoubliables, ils s'écoutent pour la plupart avec enthousiasme.
Oui, SCORPIONS sait faire parler la poudre et le feeling avec son quintet de choc, qui s'amuse comme des adolescents, toujours tous autant ravis de jouer le Rock qu'ils aiment et ça s'entend. La voix de Klaus Meine reste unique pour ce qui est de faire vibrer en attaque Hard Rock ou en douceur au long de ballades et les riffs des guitares de Rudolf Schenker / Matthias Jabs, la ligne rythmique des deux petits 'derniers' de la formation, Pawel Maciwoda à la basse et James Kottak, derrière les futs, le tout fait merveille : ça roule tout seul, rodé et avec cette sensation de ne pas dater, 50 ans d'actif ou pas.
A bien sûr ne pas manquer, la tournée anniversaire (dont 8 dates en France en novembre / Décembre 2015, celle du 20 juin au Hellfest ayant marqué) en compagnie d'EUROPE. Et en parlant de collaboration avec la Suède, il est à noter que SCORPIONS ont embauché aux mixage / production pour « Return To Forever », Mikael Nord ANDERSSON (déjà à bord pour « Sting In the Tail ») et Martin HANSON. Si Klaus MEINE et Rudolf Schenker sont à créditer de cinq titres plus un du chanteur-même (« Rock'n Roll Band »), les autres compositions voient la patte de la collaboration du groupe avec le duo suédois précité, flotter sur eux avec plus ou moins de bonheur dont un morceau marquant proposé par le duo de producteurs au groupe, à savoir le très réussi et remuant « Scratch » cité précédemment.
Pas d'innovation mais une affirmation, ce « Return To Forever » prouve combien SCORPIONS sont et restent une pierre de base de l'édifice hard Rock depuis 50 ans et ils le méritent. Cela valait bien en pochette d'album pour marquer l'occasion, une couronne formée de haut-parleurs, de médiator et jacks, avec un scorpion en son centre :)

SCORPIONS, we're still loving you !!
Tasunka

Track-List « Return To Forever » :
01. Going Out With A Bang
02. We Built This House
03. Rock My Car
04. House Of Cards
05. All For One
06. Rock'n' Roll Band
07. Catch Your Luck And Play
08. Rollin' Home
09. Hard Rockin' The Place
10. Eye Of The Storm
11. The Scratch
12. Gypsy Life
---------------
13. The World We Used To Know (bonus Deluxe Edition)
14. Dancing With The Moonlight (bonus Deluxe Edition)
15. When The Truth Is A Lie (bonus Deluxe Edition)
16. Who We Are (bonus Deluxe Edition)
17. Delirious (bonus iTunes)
SCORPIONS Line-up:
-KLAUS MEINE ; V
-RUDOLF SCHENKER : G
-MATTHIAS JABS : Lead Guitar / G
-JAMES KOTTAK : D
-PAWEL MACIWODA : B
---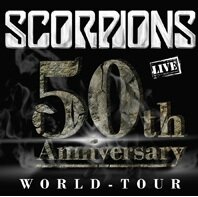 ---
---
---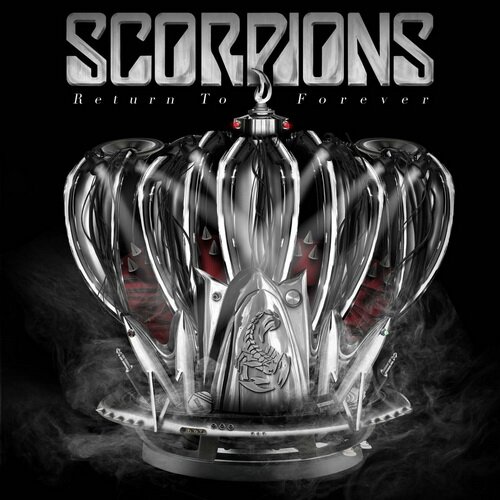 04 septembre 2014
NICKE BORG HOMELAND "Ruins Of A Riot"
(Gain Music / Sony)
Release: G/S/A October 3rd / Europe October 6th

Nicke Borg, on l'aime aussi pour ça, pour cette liberté de ton, de créativité enfin acquises depuis le début de son projet solo, à l'écart de ce qu'il ne pouvait exprimer au sein du fameux BACKYARD BABIES: à savoir, des mélodies, une ouverture à toute inspiration musicale. Le public a suivi depuis 2010 et ses deux précédentes sorties (Un EP "Chapter 1" (2010) et un album " Chapter 2" (2011) et avec ce troisième effort, on se voit en présence d'un disque plus Rock, qui se trouve au top, joué volume à 11, mais qui conserve tout l'acquis du précédent album, en somme, c'est un mélange abouti : mélodique, fin, et subtilement dosé pour délivrer l'énergie quand il le faut, ce qui arrive souvent: "Revolution", "Making Out With Chaos"
Composé une fois de plus par le chanteur-guitariste, Nicke Borg s'est adjoint à la co-composition sa compagne Jojo Borg Larssons, une nouvelle fois aussi aux paroles, ainsi que son nouvel ami, le producteur de « Ruins Of A Riot » : Mats Valentin. Et le résultat sonne au mieux, d'autant que les morceaux ont une véritable âme, une force en soi, qui vous prend et se ressent à vous en donner le frisson par instants, comme sur le superbe "Devil Angel Mother" ou "Borrowed Feathers", "Ruins Of A Riot"
« Ruins Of a Riot » est des plus recommandables : unique, puissant en émotion et en Rock !
Tasunka

Track list:
01. THIS ARMY
02. MAKIN OUT WITH CHAOS
03. MIDSUMMER MAD
04. END OF THE RAINBOW
05. BORROWED FEATHERS
06. OUT OF LINE
07. REVOLUTION
08. HEARTLESS HOOLIGAN
09. RUINS OF A RIOT
10. DEVIL ANGEL MOTHER