11 septembre 2019
==> Release Date: 13 Sept. 2019 <==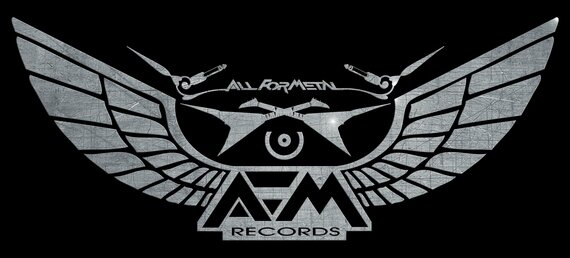 SINNER a de la bouteille en matière d'expérience sur la scène musicale en tant que groupe, et ne serait-ce que celle de son mentor, Mat Sinner, pierre angulaire du Metal et notamment Heavy, Hard Rock qui cumule à lui seul plusieurs décennies d'activité au compteur, sans parler des innombrables albums, concerts et groupes au sein desquels sa dextérité de chanteur, bassiste et producteur fait référence. Alors, un nouvel opus de SINNER est d'avance une valeur sûre côté accroche surtout après le très réussi « Tequila Suicide » (2017), et c'est bien le cas avec un « Santa Muerte » énergique et réjouissant, où se retrouve cette patte immédiatement reconnaissable qui fait apprécier, à juste titre, le Hard-Heavy aux touches Bluesy et surtout aux senteurs THIN LIZZY de la troupe d'outre-Rhin. Effectivement, au long de « Santa Muerte », la même dynamique, la même inspiration, le même énorme plaisir qui animent tout SINNER album après album, sont au top de leur forme au long des derniers morceaux et l'accroche est, quant à ell,e à nouveau au rendez-vous, ce qui est à souligner, car on pourrait redouter une faiblesse dans la capacité à garder la flamme intacte mais et c'est là l'une des grandes qualités de SINNER, c'est que l'adhésion fonctionne encore et toujours malgré les années ; ce 'je ne sais quoi' contagieux qui fait s'agiter en cadence, chanter en chœur de façon spontanée, SINNER le conservent et savent incontestablement le transmettre.
Hard Rock, Heavy dynamiques, festifs et enlevés, Blues prenant et clins d'oeil à THIN LIZZY que Mat SINNER apprécie toujours autant, les titres ont décidément le ticket gagnant, tout comme la nouvelle recrue au sein de SINNER : Giorgia Colleluori (Eternal Idol). Aux côtés de Mat Sinner pour le chant, les titres voient désormais une couleur féminine ajoutée à leur palette et c'est particulièrement sur la reprise du Bluesman Son House– « Death Letter »- que la nouvelle arrivée fait sensation. Et en parlant de sensation, les guests notamment vocaux, l'excellent Ronnie Romero (RAINBOW, CoreLeoni) et le non moins talentueux Ricky Warwick (Black Star Riders) respectivement sur le festif « Fiesta Y Copas » pour le premier et « What Went Wrong » « pour le second, font leur effet eux aussi. Un son chaudement dynamique, des titres animés par la passion de leurs interprètes qui aiment visiblement toujours autant ce qu'ils font, des guests au diapason, « Santa Muerte » a décidément de quoi réveiller les morts de façon festive et leur dame en particulier, la « Santa Muerte » (d'ailleurs représentée avec talent par l'artwork de Sledgehammer Graphics, tout comme celui de « Tequila Suicide » en 2017).

Tasunka
---
---
01. Shine On
02. Fiesta Y Copas (Feat. Ronnie Romero - Rainbow)
03. Santa Muerte
04. Last Exit Hell
05. What Went Wrong (Feat. Ricky Warwick - Black Star Riders)
06. Lucky 13
07. Death Letter (Blues) (Delta Blues Icon: Son House - cover)
08. Craving
09. The Wolf
10. Misty Mountain
11. The Ballad Of Jack
12. Stormy Night
---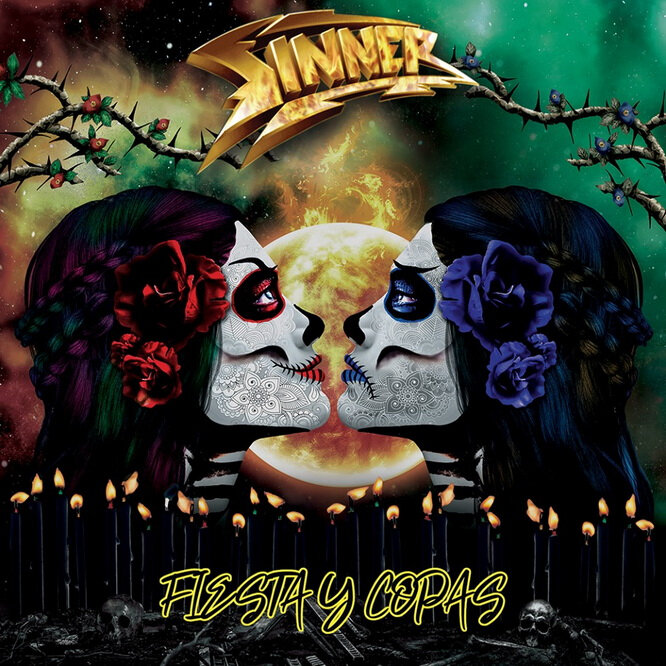 ---
---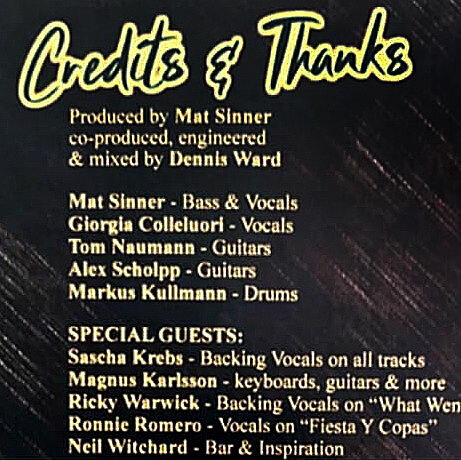 ---
---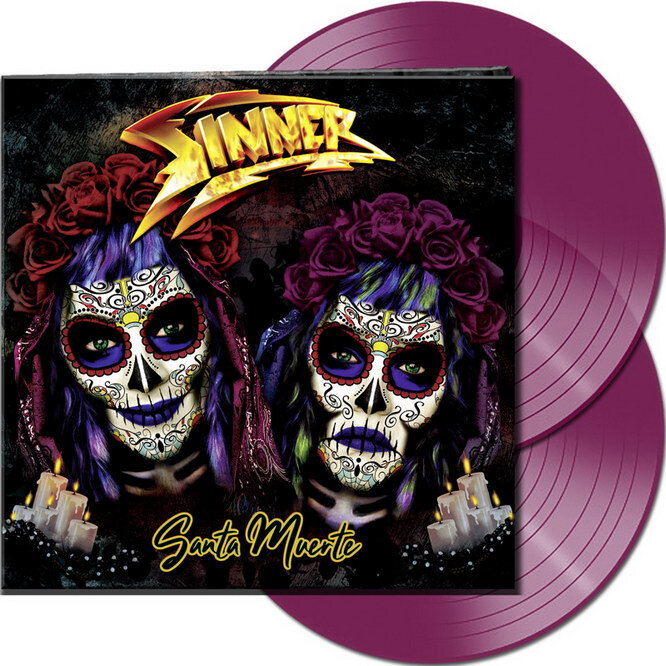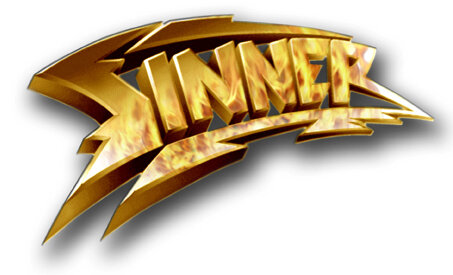 ---
29 mars 2017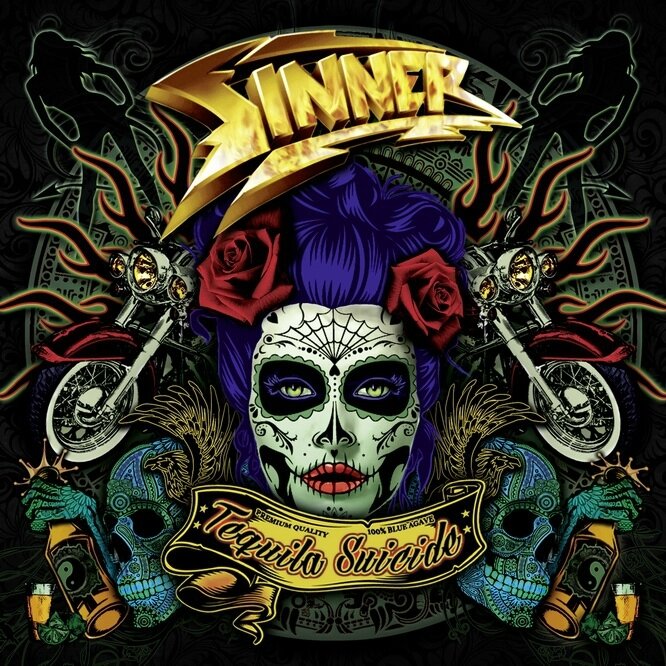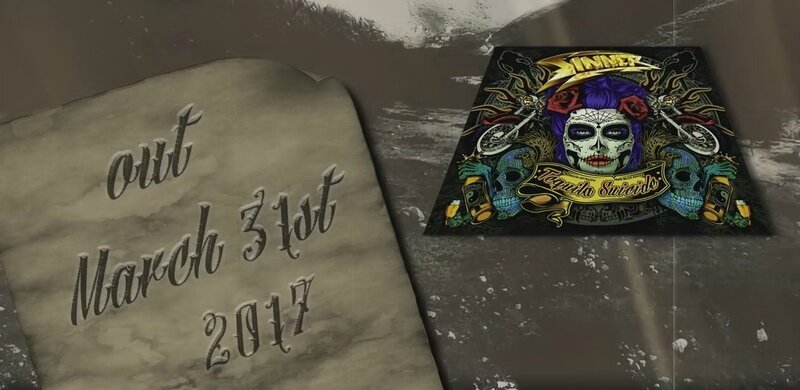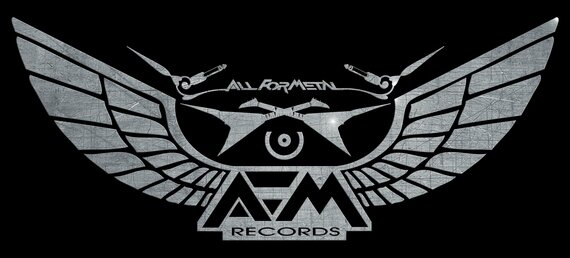 Enfin un nouvel album studio de SINNER avec des compositions toutes fraiches, l'annonce est assez bonne pour être saluée avec enthousiasme, étant donné que le groupe s'est depuis longtemps vu être connu, reconnu et classé, avec raison, dans la catégorie valeur sûre, pilier du Heavy, Hard Rock de haute qualité, toujours hymnique et fédérateur.
Et c'est bien ce qu'est « Tequila Suicide », lui qui donne le ton d'un album qui, dès le démarrage, sent très bon: l'orientation est plus Heavy Rock et c'est justement dans cette veine, que se trouvent les meilleurs titres, dont font partie les véritables pépites que sont le bombardier d'ouverture « Go Down Fighting » avec la voix rauque du frontman-fondateur-bassiste-producteur qu'est Mat Sinner, himself, les guitares Heavy et hymniques aux riffs accrocheurs du duo Tom Naumann / Alex Scholpp, la batterie impeccable de Francesco Jovino et bien sûr, l'atout de la basse mise en avant et lourde, appuyée comme et quand il faut pour faire vibrer, à l'exemple de tout l'ensemble. Retour aux titres méritant le qualificatif de perles, après « Go Down Fighting », on trouve ainsi le très Thin Lizzy-ien « Road To Hell » dans la voix, la basse, les gimmicks de guitares, l'inspiration Gary Moore pour l'hymnique « Battle Hill », mais aussi « Why », « Tequila Suicide », « Dragons », et la belle surprise de l'un des titres les plus savoureux, si ce n'est le meilleur, le Blues-Rock de « Sinner Blues ».
Entre une production du duo Mat Sinner – Dennis Ward qui met dans le mille et sait apporter la densité, la chaleur que méritent les compositions, entre un groupe à la passion et au fun flagrants, entre, enfin, des guests qui finissent d'épicer cette Téquila Heavy Rock savoureuse et on parle de pointures dont Gus G (Ozzy Osbourne & Firewind), Ricky Warwick (The Almighty, Thin Lizzy, Black Star Riders), Pete Lincoln (Sailor, Sweet), bref, entre tous ces atouts, on se retrouve avec un « Tequila Suicide » qui vaut le détour.
SINNER sont de retour, qu'on se le dise et avec un album qui met le feu, le fun et fait tout autant parler le groove : une « Tequila Suicide » à commander d'urgence! :)
Tasunka
Tracklisting "Tequila Suicide":
01. Go Down Fighting
02. Tequila Suicide
03. Road To Hell
04. Dragons
05. Battle Hill
06. Sinner Blues
07. Why
08. Gypsy Rebels
09. Loud & Clear
10. Dying On A Broken Heart
11. House Of Rock *
12. Monday Morning *
13. I Am *
* bonus tracks

Produced by Mat Sinner, co-produced, mixed & engineered by Dennis Ward
---
SINNER Line-Up:
-Mat Sinner : V / B (also Primal Fear, the "Rock meets Classic" project, Voodoo Circle)
-Tom Naumann : G
-Alex Scholpp : G
-Francesco Jovino : D
Special Guests:
-Gus G (Ozzy Osbourne & Firewind)
-Ricky Warwick (The Almighty, Thin Lizzy, Black Star Riders))
-Pete Lincoln (Sailor, Sweet)
-Sascha Krebs
-Kolinda Brozovic ("Rock meets Classic" project)
---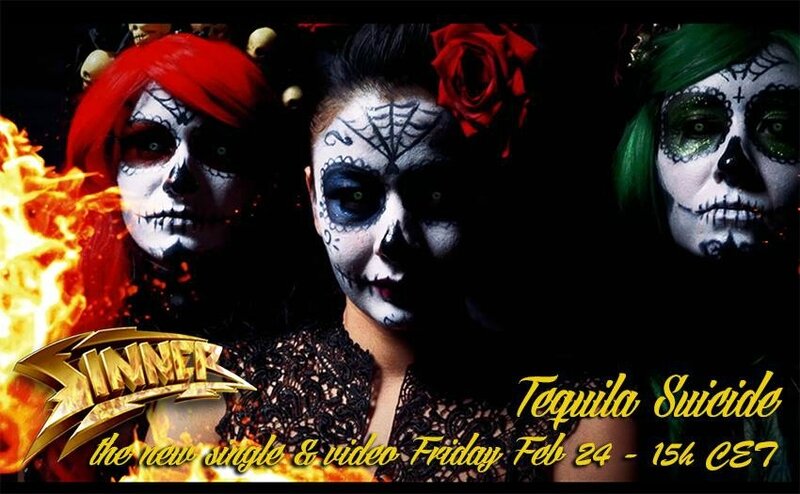 ---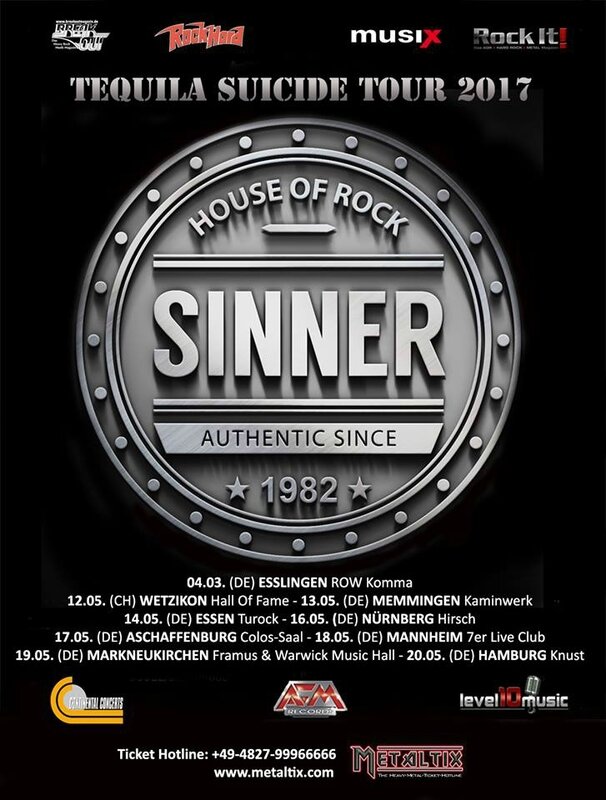 SINNER "Tequila Suicide" Tour
(with Special Guest "THE UNITY")
---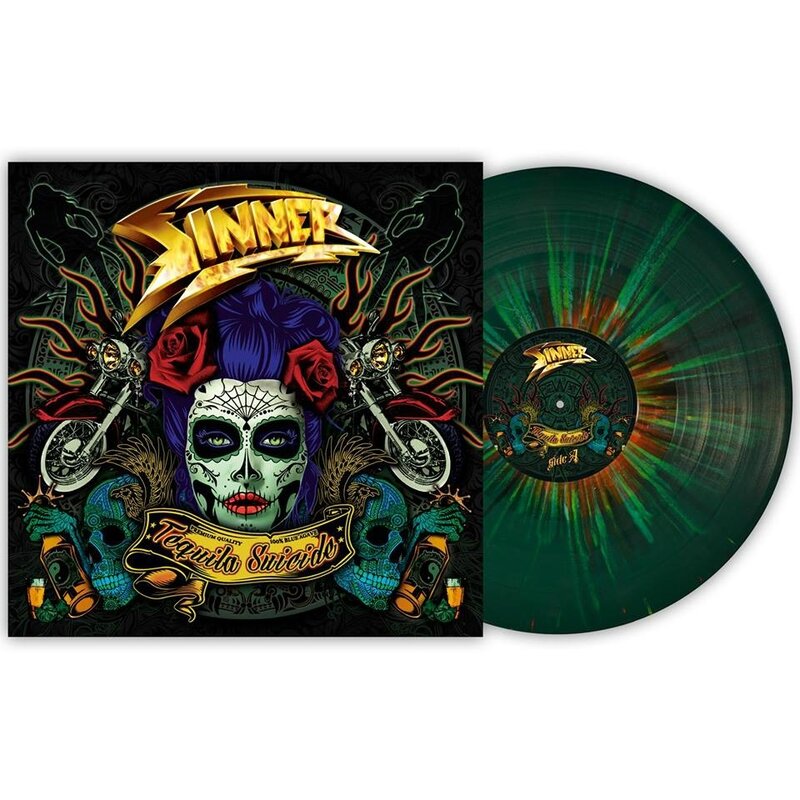 ---
20 novembre 2015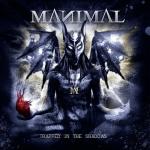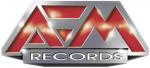 Release Date Europe: November 20th 2015
Release Date USA: January 22nd 2016

Un Power / Heavy mélodique savamment mélangé avec des touches d'éléments progressifs, voilà la recette riche en couleurs qui a fait que MANIMAL ont attiré l'attention non seulement depuis la fondation en 2001, mais aussi et notamment au travers de leur premier disque de 2009, « The Darkest Room », qui peut s'enorgueillir d'avoir récolté un salve de compliments de par le monde et voici qu'en 2015, sort le successeur et second opus, intitulé « Trapped In The Shadows », qui, au passage, reprend sur sa pochette le coeur qui figurait sur « The Darkest Room ».
Six ans, donc, pour voir les suédois transformer leur coup d'essai, c'est long mais cela valait l'attente, étant donné que, oui, MANIMAL démontrent avoir bel et bien le feu sacré pour le Metal, au travers des toutes nouvelles compositions de « Trapped In The Shadows ». Entre un parfum marqué de JUDAS PRIEST époque « Painkiller », de PRIMAL FEAR ou de QUEENSRYCHE, la bande de Göteborg réussit à évoquer ses ainés, tout en sachant habilement définir son propre style, sa marque de fabrique qui est d'allier puissance et finesse, mélodies, dynamique et un effleurement de mélancolie.
Le quatuor a eu le plaisir, sur le mélancolique mid-tempo "The Journey", de se voir rejoindre pour un duo vocal par non moins que l'incontournable frontman et chanteur Udo Dirkschneider, dont le groupe et surtout son guitariste, avoue avec plaisir, l'impact que celui-ci a pu avoir sur lui depuis longtemps, Pour rester dans les pointures, il est à signaler une production confiée à Achim Köhler, qui a à son actif d'avoir collaboré avec justement PRIMAL FEAR ou encore BRAINSTORM, SINNER et son travail avec MANIMAL a été des plus appropriés pour que la recette prenne en permettant à « Trapped In The Shadows » de disposer d'un son au combien taillé pour le genre Heavy Power mélodique de la bande, puisque la voix haut perchée de Samuel Nyman garde toute sa tessiture aussi haute soit-elle ou en mode plus basse et intimiste, une production taillée aussi pour que la guitare en solo ou rythmique de Henrik Stenroos, s'exprime à plein, que ce soit dans le 'speedé' ou dans le mid-tempo, plus calme mais toujours intense, et ni la batterie et son échevelée double grosse caisse de André Holmqvist ou la basse de Kenny Boufadene, ne sont laissées en retrait, bien au contraire.
Sont plus particulièrement recommandés les titres suivants qui démontrent la riche palette dont disposent MANIMAL : l'excellent hymnique et musclé « Psychopomp » tout comme « The Dark », le Judas Priest-ien «Irresistible » ou encore « Screaming Out » et ses chœurs d'enfants, ainsi que la pointe mélancolique mid-tempo de « The Journey », « Trapped In The Shadows », le 'doomisant' et accompli « Man-Made Devil ».

"Trapped In The Shadows" confirme avec élégance et force, la passion d'un groupe sur lequel la scène Metal peut compter: MANIMAL!
Tasunka

Tracklisting "Trapped In The Shadows":
01. Irresistible
02. March Of Madness
03. The Dark
04. Trapped In The Shadows
05. Invincible
06. Man-Made Devil
07. Silent Messiah
08. The Journey *
09. Screaming Out
10. Psychopomp
* feat. guest appearance by Udo Dirkschneider

MANIMAL Line-Up:
-Samuel Nyman - V
-Henrik Stenroos -G
-André Holmqvist - Drums & percussions
-Kenny Boufadene - B
---
---


---
04 août 2013
SINNER "Touch Of Sin 2"
(AFM Records)
Release Date: 30 Aug 2013
Chronique ré-édition « Back To The Bullet » : ici / here (French review)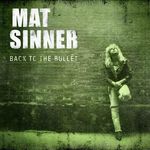 Après la ré-édition de l'original de 1990, "Back To The Bullet », sorti le 21 juin 2013, voici que la discographie de Mat Sinner des débuts se paie un autre coup de jeune, cette fois, avec une nouvelle sortie au titre en clin d'œil à l'album de 1985 : « Touch Of Sin ». Et pourquoi pas, après tout, vu que ce « Touch Of Sin 2 » est un best-of qui propose une collection des 11 meilleurs classiques introuvables des premières années du groupe (tirés des albums "Dangerous Charm", "Touch Of Sin" et "Comin' Out Fighting") et ce, via leurs versions ré-enregistrées par le groupe et mixées par les bons soins d'Achim Köhler (PRIMAL FEAR / AVANTASIA)
Comme pour « Back To The Bullet » mouture 2013, « Touch Of Sin 2 » bénéficie d'une production toujours aussi efficace, qui balaie les années et sait faire souffler un vent de fraicheur bien entrainant. « Touch Of Sin 2 », se laisse déguster, comme un très bon rappel de la pèche et des mélodies que pouvaient avoir cette ère glorieuse des 80s pour le Hard Rock.
Et pour ajouter au plaisir, trois nouveaux titres se sont glissés dans l'album : la très réussie reprise de Thin Lizzy, « Don't Believe A Word », « Blood On The Sand », « Heat Of the City ». Le bassiste, chanteur, compositeur, producteur allemand qu'est Mat Sinner a, cerise sur la galette, su s'entourer de guests de choix pour ce nouvel opus, à savoir David Readman (Voodoo Circle, Pink Cream 69), Erik Martensson (W.E.T.), Tom Naumann (ex- Primal Fear/Sinner) & Diego Valdez (Helker)
Comme pour « Back To The Bullet », nouvelle mouture 2013, « Touch Of Sin 2» peut se voir décerner le même commentaire : un joli saut dans le passé, sans passéisme, toujours entrainant et fort goutu mets que les amateurs de Hard Rock apprécieront avec raison! Pas de doute, « Germany Rocks » de façon intemporelle ! :)

Tasunka
Tracklisting « Touch Of Sin 2 » :
01. Born To Rock
02. Comin' Out Fighting
03. Bad Girl
04. Knife In My Heart
05. Concrete Jungle
06. Don't Believe A Word *
07. Shout
08. Germany Rocks
09. Danger Zone
10. Emerald
11. Blood On The Sand *
12. Lost In A Minute
13. Masquerade
14. Heat Of The City *
All songs re-recorded versions, except (*) = new songs

Line-Up SINNER 2013:
- Mat Sinner : V / B
- Alex Beyrodt : G
- Christof Leim : G
- Alex Scholpp : G
- Andre Hilgers : D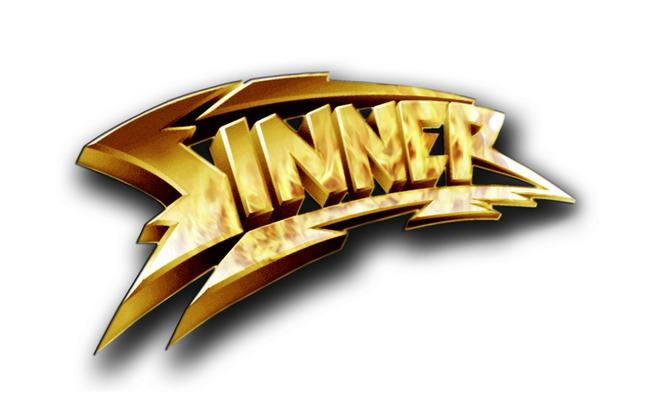 11 mars 2012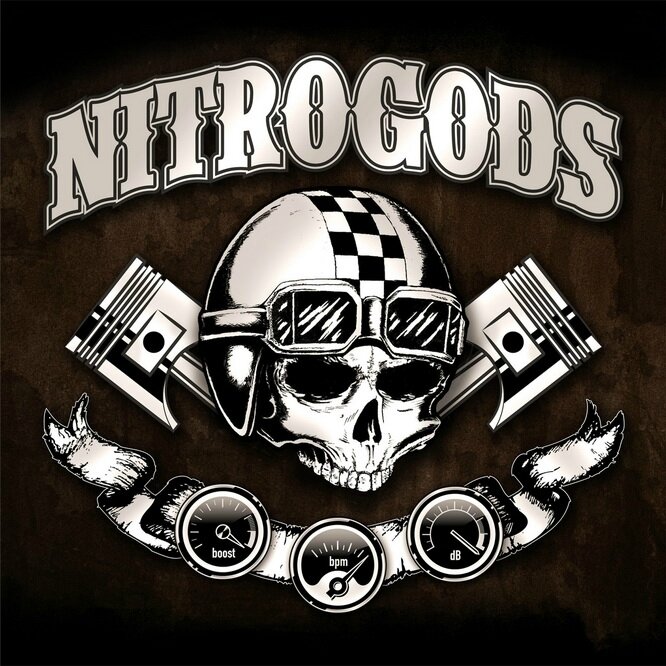 Release Date Europe: February 27th, 2012
Release Date Germany: February 24th, 2012
Release Date USA/Canada: March 2012

Très bonne surprise de ce début d'année 2012 que ce premier disque de NITROGODS, puisque si la sortie de l'album coincide avec le coup d'envoi de l'année du dragon dans l'horoscope chinois, « Nitrogods » en a aussi l'envergure et le charisme de ce fameux dragon ! C'est que NITROGODS ça crache le feu Rock à tous les étages et pour envoyer, ça envoie ! Il faut dire que le trio a de la bouteille puisqu'au cours de leurs expériences respectives soit en tant que fondateur de THUNDERHEAD (1988) et guitariste de PRIMAL FEAR / SINNER / membre du Rock Meets Classic pour Henny Wolter, soit comme Klaus Sperling, batteur de FREEDOM CALL / PRIMAL FEAR et enfin, cerise sur le gateau, comme le bassiste – chanteur à la voix aussi forte que son charisme qui n'est pas sans rappeler un certain Lemmy : Oimel Larcher. Que c'est bon ces bases Rock'n Roll pur jus, zéro fioriture, oubliez l'allégé, tout est direct, vient des tripes et en plus, le trio responsable de ces méfaits Rock, prend un maximum de plaisir à marteler la basse, la batterie, vocaliser avec le rocailleux obtenu via une vie de Rock'n Roll et tout ce qui va avec, et sans oublier la guitare qui vous met les pendules à l'heure, mais en était-il encore besoin ?
Bref, que demande le peuple, si ce n'est se repasser encore et encore, ces 12 moments Rock avec des points forts que sont l'autobiographique « Licence To Play Loud », « Lipsynch Star » moqueur envers les pseudo chanteurs actuels, l'excellent « Rifle Down », « The Devil Dealt The Deck », « Whiskey Wonderland », «Gasoline », « Wasted In Berlin » et l'original « Zombietrain ».
A noter deux guests de choix, Dan McCafferty (Nazareth) aux vocaux sur "Whiskey Wonderland" et 'Fast' Eddie Clarke (Motörhead, Fastway) très efficace sur un « Wasted In Berlin » évocateur d'un fameux souvenir, se retrouver 'déchiré' dans la ville du même nom
NITROGODS a eu du nez pour leur nom de groupe, puisque la vitesse de croisière du trio est pied au plancher, moteur boosté au Nitrous Oxide et comment ne pas aimer quand c'est plein gaz comme ça ?!

Tasunka
---
Tracklisting "Nitrogods":

01 Black Car Driving Man
02 Demolition Inc.
03 At Least I´m Drunk
04 Gasoline
05 Whiskey Wonderland
06 Licence To Play Loud
07 Lipsynch Stars
08 The Devil Dealt The Deck
09 Rifle Down
10 Riptide
11 Wasted In Berlin
12 Zombietrain
NITROGODS Line Up:
-Henny Wolter – G
-Oimel Larcher – V / B
-Klaus Sperling – D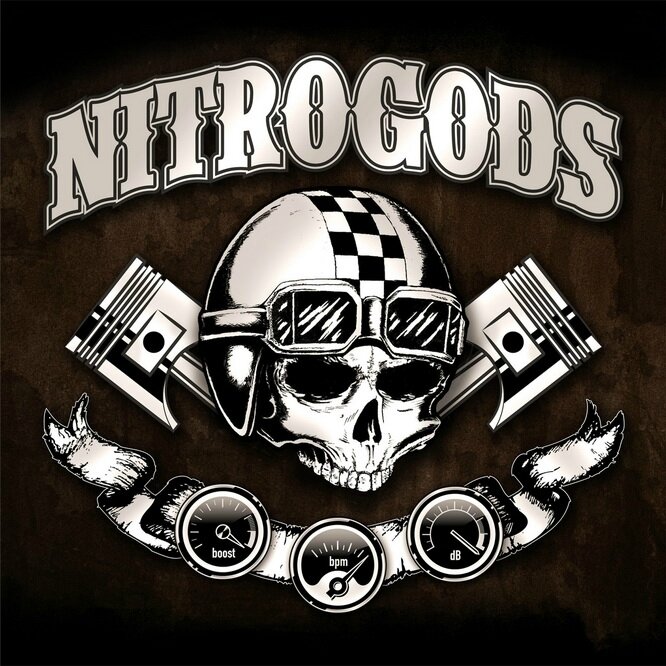 ---