25 mai 2018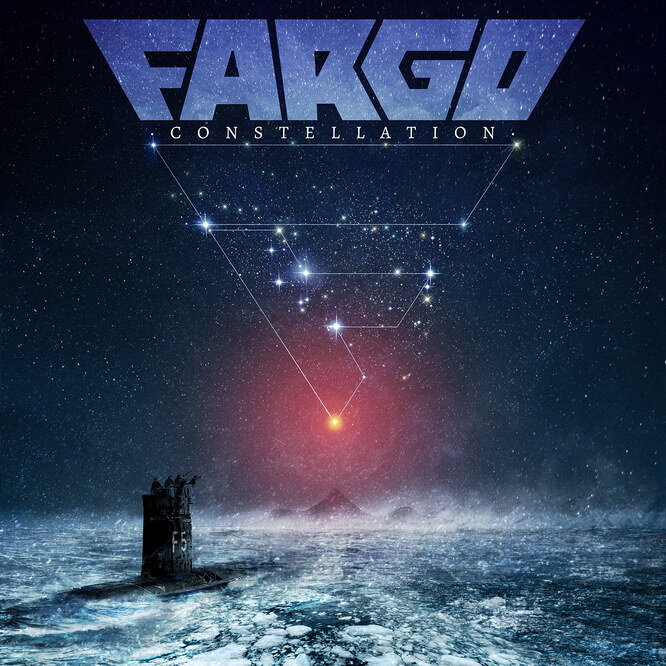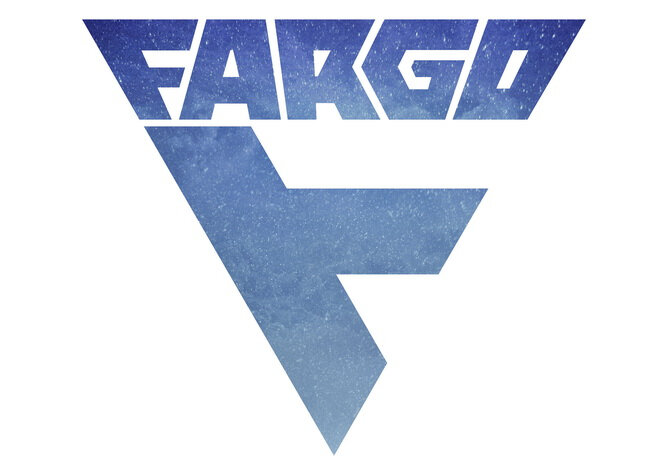 FARGO, vous connaissez ? Si vous avez grandi dans les années 1970, début des années 1980, ce groupe vous revient certainement en mémoire pour le succès qu'il a eu en international et ses albums studios salués par la critique tout autant qu'acclamés par un parterre de fans de par le monde, fans que les allemands avaient su rallier à leur cause avec leur solide et groovy Hard Rock à l'époque. Et FARGO, si vous ne connaissez pas encore, l'occasion - et elle est à saisir- de les découvrir vous est offerte en 2018, puisque la bande est de retour et devinez quoi, après 36 ans en hibernation pour ce qui est du groupe, oui, vous avez bien lu : 36 ans !
A l'image du clin d'œil de l'inscription 'F5' sur la coque du sous-marin de la pochette, qui remonte à la surface gelée, « Constellation » est bien le digne successeur de ses prédecesseurs dont le dernier en date, justement: « F » (1982). "Constellation" sait, au travers de douze nouvelles compositions, redonner vie à la patte propre à FARGO, à savoir un Hard Rock authentique, roots, groovy, doublé d'une sacrée pointe de Blues Rock léché, le tout délivrant un savant cocktail que ces briscards du Rock classique et fort en saveur à la fois, prouvent savoir encore et toujours rendre accrocheur. Le duo fondateur et ses acolytes actuels ne s'en laissent pas compter pour ce qui est de manier voix et instruments avec dextérité, feeling à tous les étages et attitude cool au possible.Au sein de FARGO, les guitares sont la pièce maitresse indiscutablement et impeccablement mises en avant par la production, qui plus est : il suffit d'entendre les soli et rythmiques entêtantes et accrocheuses, pour adhérer, tout autant que le chant décontracté et profond du co-fondateur de 1973, le guitariste-chanteur, Peter Ladwig. Quant à son co-fondateur de complice des débuts, le bassiste Peter ´Fargo-Pedda` Knorn, celui-ci sait créer un 'mur' rythmique en solide support de l'ensemble.
Les morceaux s'enchainent, donc, avec conviction et convainquent justement, qu'ils soient plus Rock, Blues Rock grâce notamment à la guitare de Arndt Schulz ou Hard Rock, notamment via « Boozy Vivienne », « Mind Your Own Business », « Loser's Blues », « Southern Breeze » (aux titres de vingt chansons d'Elvis Presley inclus dans les paroles, en hommage au King), « Goddess Of destiny » ou « Step Back », "What's Wrong". Par contre, un bémol apparait à l'écoute de ce come back d'album : en effet, si l'unanimité se fait pour trouver la majorité des morceaux entrainants à souhait, côté production, le bât blesse au niveau du mixage de la batterie, une batterie qui se retrouve à sonner de façon littéralement aseptisée, au point de ne pas rendre justice au nouveau batteur, Nikolas Fritz et à sa pourtant évidente implication et même traitement pour, en guest derrière les futs et ce, pour deux morceaux, le batteur d'origine: 'Franky' Tolle. Dommage d'autant que, justement, cette même production du réputé Helge Engelke (Dreamtide, Fair Warning), assure en plein pour donner vie et profondeur autant au chant qu'aux guitares et basse. Disons, en conclusion, que ça n'amoindrit pourtant pas l'impact positif de « Constellation » et l'envie de recommander cet album du retour des pionniers du Hard Rock, FARGO et chaudement encore: 36 ans en sommeil, ça conserve apparemment fort bien le Rock chevillé aux tripes !
Quand on pense que tout est parti du succès de la biographie 'Bis hierhin und so weiter' de Peter Knorn, bassiste-producteur-manager de son état et de l'envie qui a découlé de prendre le pari de remettre le couvert pour FARGO, vu l'accueil favorable fait au livre de la part de fans qui n'avaient apparemment pas oublié le groupe, malgré les années :)

Alors/so, welcome back FARGO !

Tasunka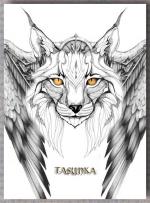 "Constellation" Track-Listing:
01. Step Back - 4:04
02. Leave It - 3:37
03. Mind Your Own Business - 3:51
04. Loser's Blues - 3:32
05. Buzz Buzz - 4:13 - (feat. former drummer Frank ´Franky` Tolle)
06. Cross To Bear - 3:56
07. Don't Talk - 3:14 - (feat. former drummer Frank ´Franky` Tolle)
08. Southern Breeze - 3:21
09. Boozy Vivienne - 3:50
10. What's Wrong - 3:41
11. Goddess Of Destiny - 3:16
12. Goodnight - 2:15

==> Producing, recording, mixing: Helge Engelke (recorded from October 2017 to January 2018)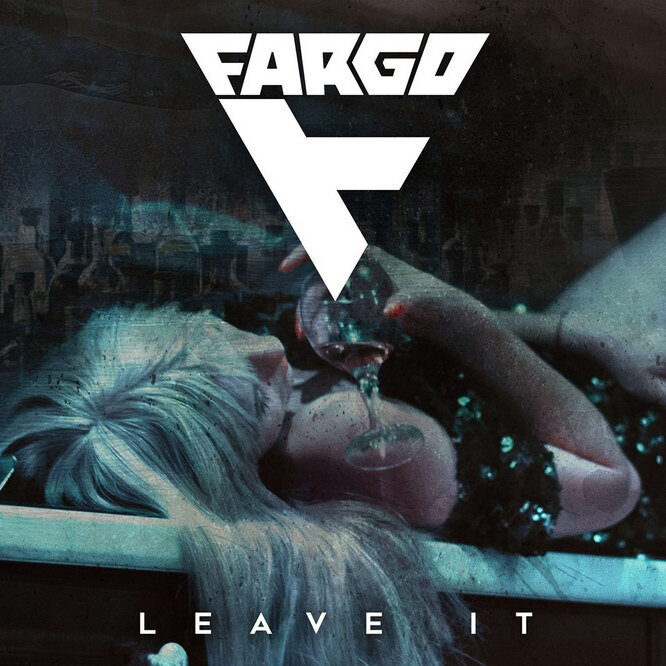 ---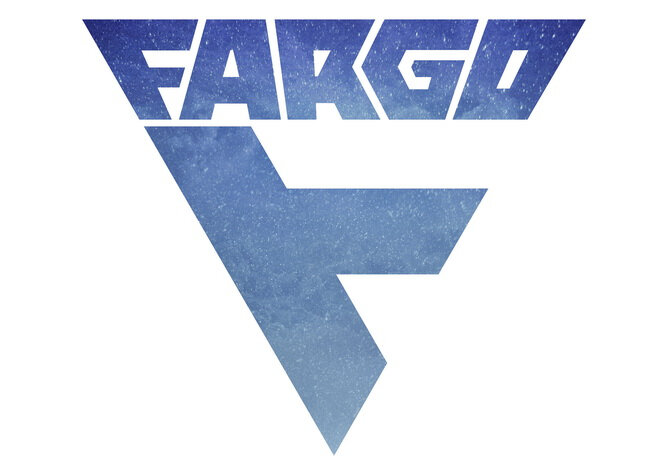 -Peter Knorn – B
-Peter Ladwig – G / V
-Arndt Schulz – G - ((Harlis, Jane)
-Nikolas Fritz – D - (Mob Rules)
---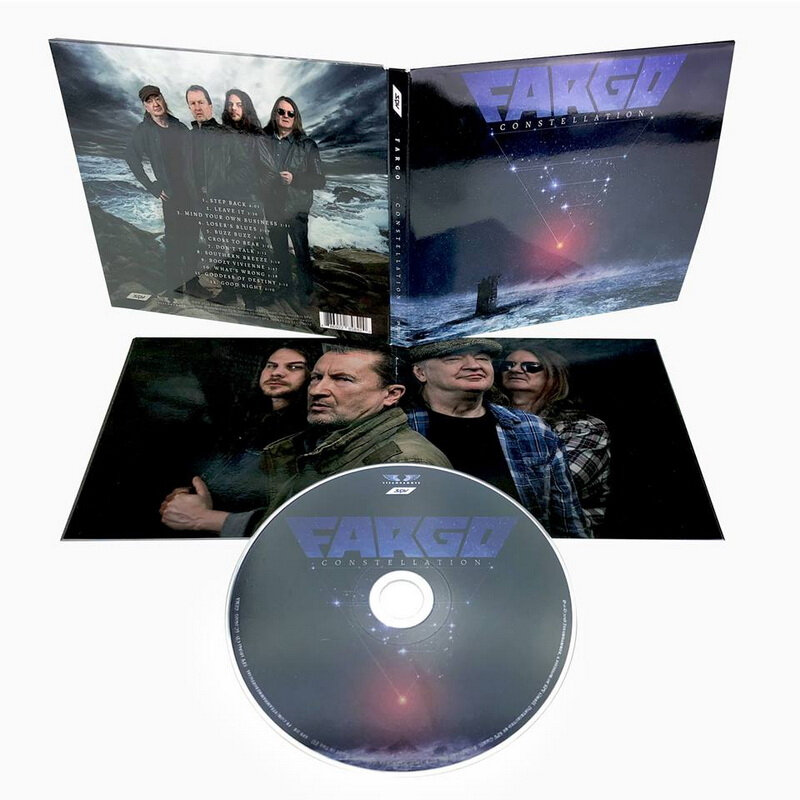 ---
29 août 2017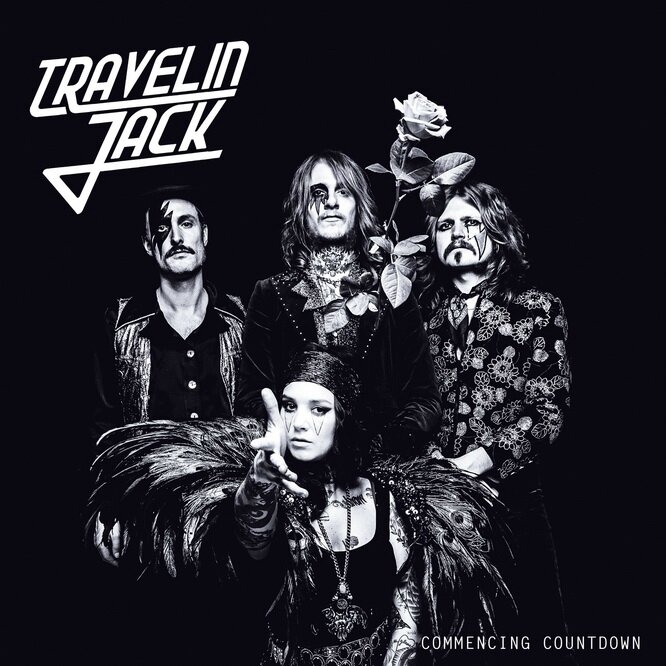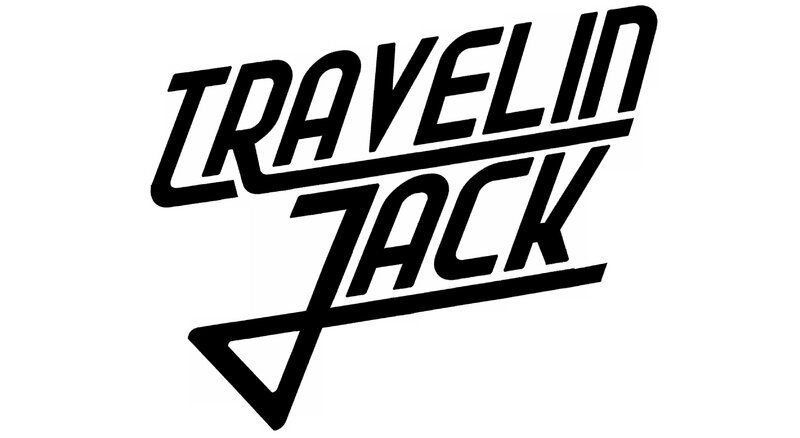 Plus groovy, au tempo un tant soit peu ralenti par rapport à leur premier opus (« New World » – 2015) mais sans pour autant perdre en force et avec une envie flagrante d'expérimenter, de pousser plus loin l'expression artistique de leur Hard Rock retro seventies et sans age à la fois, les allemands de TRAVELIN JACK font impression avec leur seconde offrande, « Commencing Countdown ».
Un vent de liberté et d'une belle inspiration courent, en effet, le long des titres où se retrouve en pleine et réussie évolution, la patte convaincante de TRAVELIN JACK, ce mélange de Rock authentique, de talent et de naturel aux instruments et vocaux, qui a déjà fait se distinguer la troupe de Berlin : dynamisme et chaleur festive, feeling et profondeur sont au rendez-vous, mêlés en un cocktail de Rock/ Hard Rock au groove à large spectre aussi imparable que sa force de persuasion venue d'un Rock nourri à la 'fine rudesse' des origines du genre.
Aussi brillante que leur look seventies à paillettes avec maquillage assorti que le légendaire David Bowie époque Ziggy Stardust n'aurait pas renié et surtout, avec une attitude Glitter retro mais forte et assumée de la part du quatuor, la musique de TRAVELIN JACK mouture 2017, se remarque et marque. La voix forte et à la large palette de Alia Spaceface pose l'ambiance, répondant à son complice malicieusement doué, Flo The Fly, qui forme avec elle, un duo de guitaristes qui en ont sous le pied pour générer l'accroche, épaulés dans leurs méfaits par les basse et batterie non moins efficaces de, respectivement, Steve Burner et Montgomery Shell. Des morceaux tels que le très bon et riche « Galactic Blue », l'optimistiquement (néologisme, certes) dynamique « Keep On Running », l'accrocheur « Journey To The Moon », caracolent en tête mais il faut le reconnaître, talonnés (à plateforme) de près par « Miracles », « Land Of the River », « Cold Blood », « What Have I Done », notamment. En fait, la palette est riche et bien léchée, tout autant que solidement authentique, de quoi trouver satisfaction, d'autant que ces fous de Rock ont bénéficié d'une production analogique et bien menée qui a su rendre toute la vie, la chaleur qui animent leur Hard Rock et son interprétation colorée.
Enthousiastes, déterminés, passionnés, sans compromis, les TRAVELIN JACK ont bel et bien le compte à rebours d'entamé avec leur second album, celui de l'ascension vers les sommets, la reconnaissance de leur art et « Commencing Countdown » en est, assurément, l'une des marches. Leur récente signature chez Steamhammer / SPV, devrait, d'ailleurs, bien les épauler en cela.
Groupe de valeur en vue, il se nomme TRAVELIN JACK !
Tasunka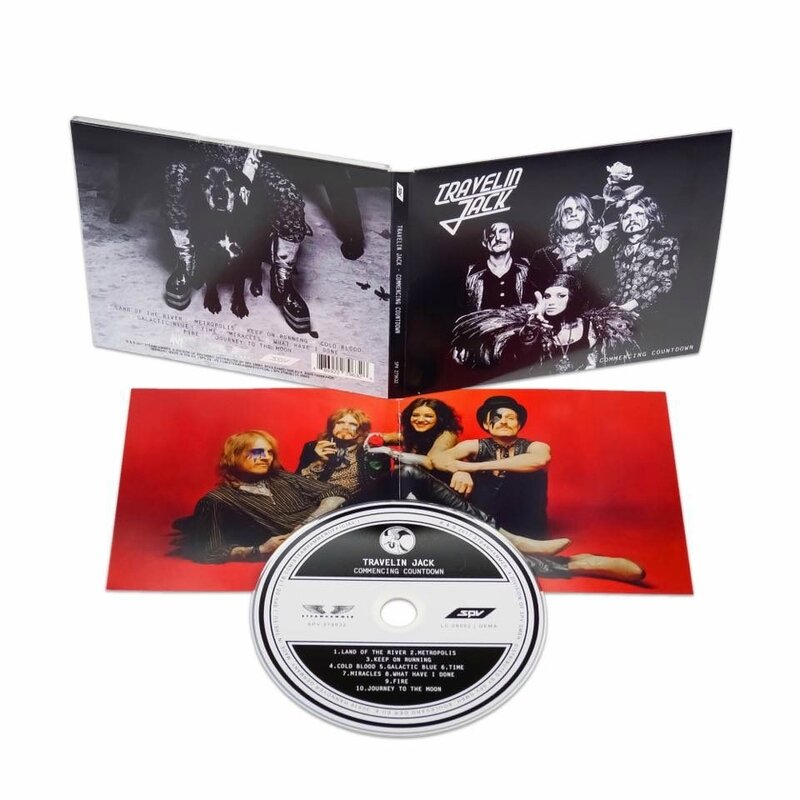 01. Land Of The River 4:31
02. Metropolis 4:04
03. Keep On Running 3:39
04. Cold Blood 4:47
05. Galactic Blue 4:42
06. Time 5:06
07. Miracles 3:51
08. What Have I Done 3:50
09. Fire 4:01
10. Journey To The Moon 3:59
"Commencing Countdown" was recorded by Richard Behrens and Mirko ´Godi` Hildmann at the Schaltraum Studio, an erstwhile broadcasting centre in the formerly East German part of Berlin
---

TRAVELIN JACK Line-Up:
-Alia Spaceface – V / G
-Flo The Fly – G
-Steve Burner – B
-Montgomery Shell – D
---
==>Tour Dates 2017: click here
---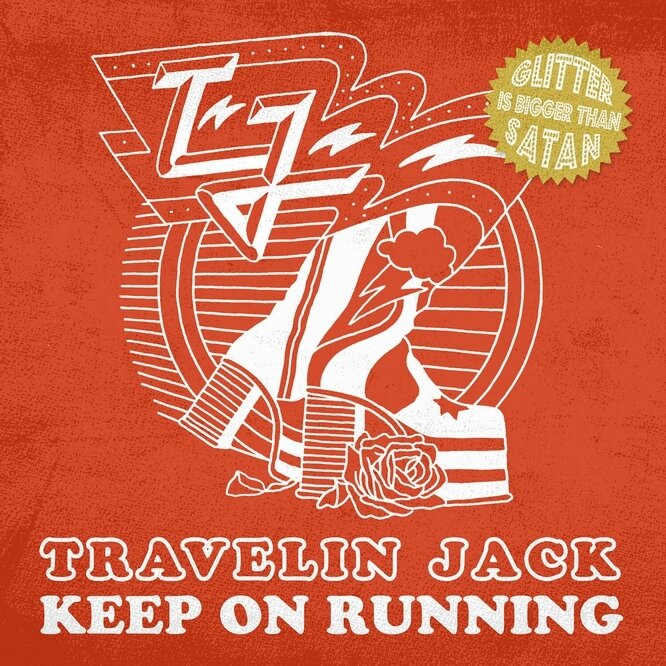 ---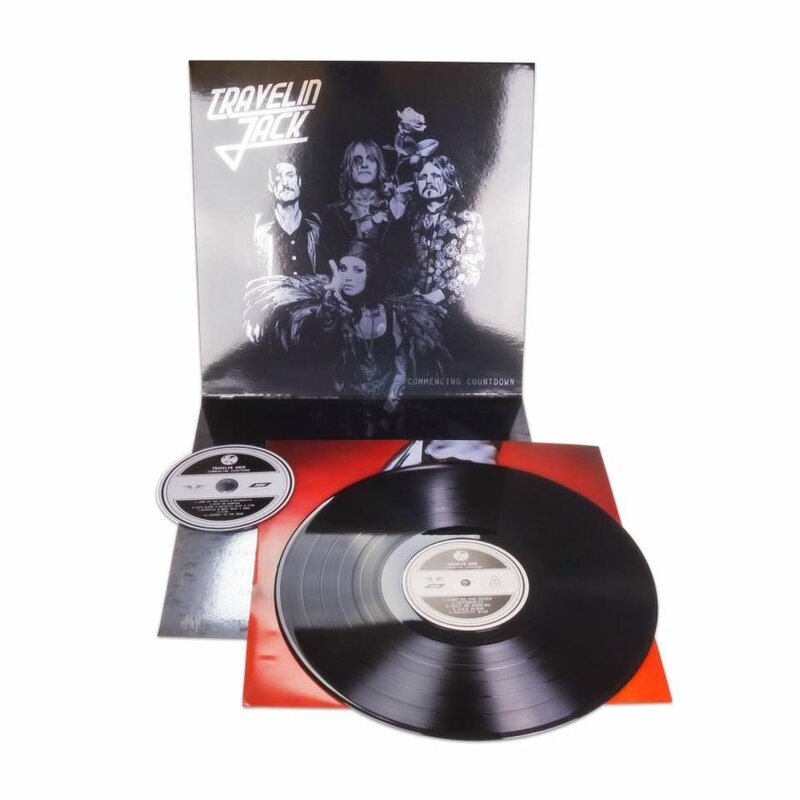 ---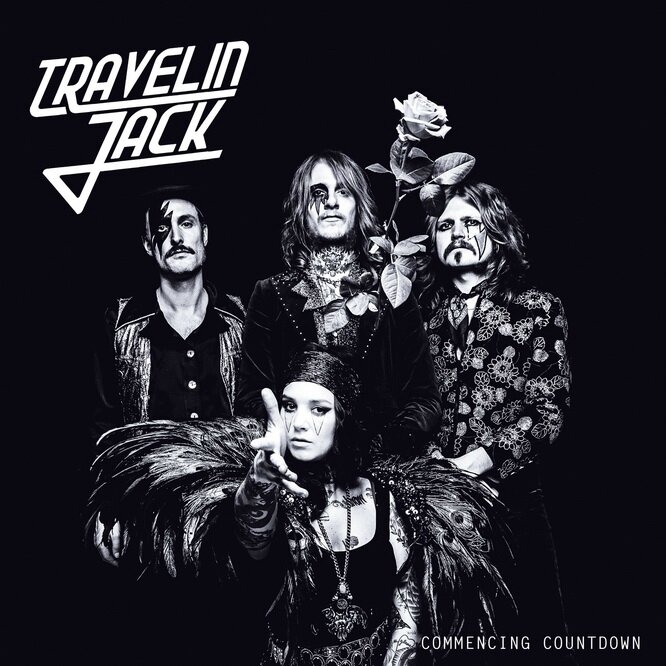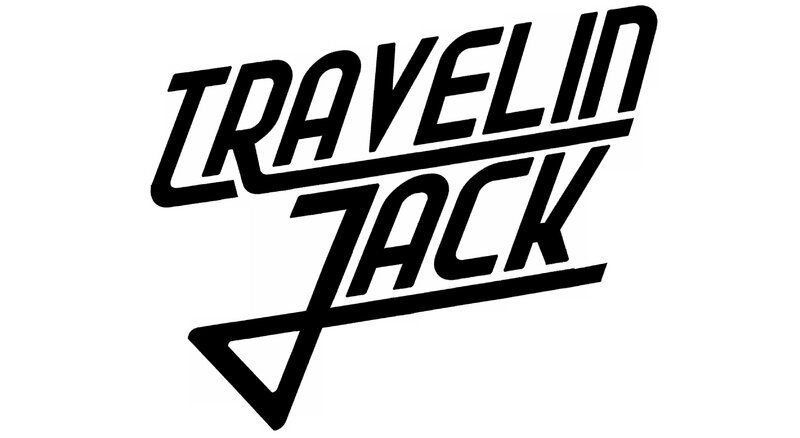 ---
21 juillet 2017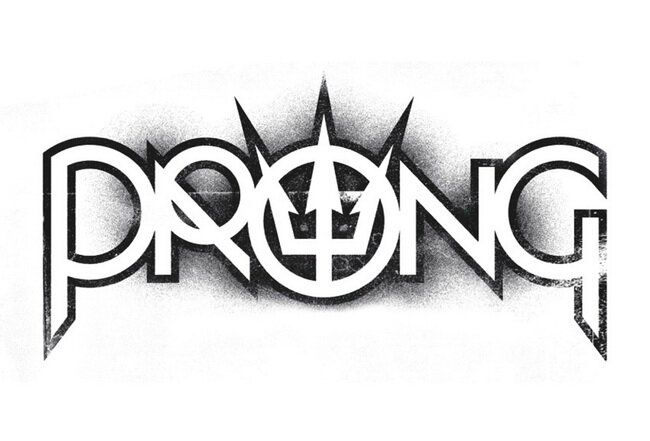 Quand un album du calibre de celui de « Zero Days » vous tombe dans le lecteur et vous explose les enceintes avec sa force de frappe dynamique, c'est l'accroche assurée. PRONG ont fait fort avec leur nouvel opus qui bouscule de la première à la dernière note, en un mixe des plus efficaces de tout ce qui fait que ce groupe est une référence.
On a, ici, à faire à une véritable détonation de Thrash / Hardcore où les hymnes, les martèlements, les attaques pied au plancher ou d'un volontairement lourd mid-tempo, le groove sous toutes ses formes et à tous les instruments, riffs solides, vocaux inclus, vous happent, vous secouent et ne font aucun quartier. PRONG délivrent avec « Zero Days », une pépite de disque servie par une production en pleine efficacité due à nouveau à la patte du très prolifique guitariste, chanteur, compositeur et leader de Prong, Tommy Victor, épaulé à la co-production par Chris Collier, aussi au poste d'ingé son. Il fallait bien cette union pour délivrer un son au top capable de capter toute l'impulsion, la dynamique ravageuse qui animent chaque morceau. Pas de temps mort, donc, sur « Zero Days », pas de superflu, juste une succession de bons titres qui font le boulot avec groove et force de frappe incisive, que viennent couronner des hymnes qui marquent. Et en parlant de couronner le tout, option cerise sur la galette, Tommy Victor avait beaucoup de thèmes à exprimer dans les paroles, aussi, a-t-il porté un soin encore plus particulier à celles-ci: l'artwork réussi s'il en est, en est un bon reflet.
PRONG étant un trio de pointures au line-up stable depuis quatre albums à la suite dont celui-ci, le groupe a ainsi pu se concentrer et se donner encore plus à fond, soudé, pour « Zero Days » et cela s'entend. Entre des titres mid tempo comme le lourd comme une menace qu'est le must « Self Righteous Indignation », ou l'Attila hymnique, tout riff en attaque dehors d'un autre point fort, cette fois, de « Rulers Of The Collective », entre, de même, le plus Indus Thrash « Wasting Of The Dawn » qui martèle comme une armée en marche, refrain catchy à souhait au compteur, l'hymnique plus Heavy Thrash « Collide And Conquer », le rentre-dedans « Forced Into Tolerance », « Interbeing », bref, entre ces exemples, poind le reflet de ce qu'est « Zero Days ",
un incontournable d'album aussi convaincant musicalement, vocalement que du point de vue des lyrics: PRONG montrant combien ils sont clairement plus qu'en pleine possession de leurs moyens avec « Zero Days ».
PRONG rule !
(comme l'a prouvé le trio en mettant le feu au Hellfest 2017, d'ailleurs :)
Tasunka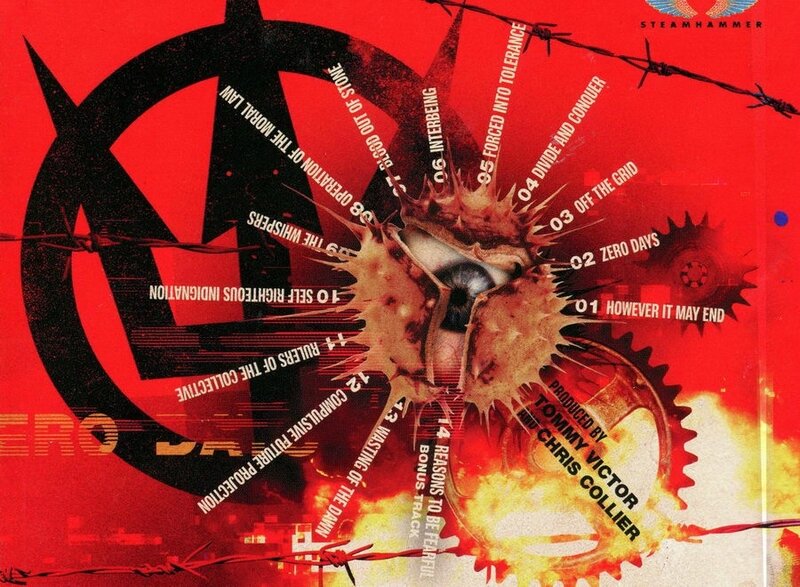 ---
---
PRONG Line-Up:
-Tommy Victor – G / V
-Mike Longworth – B
-Art Cruz - D
---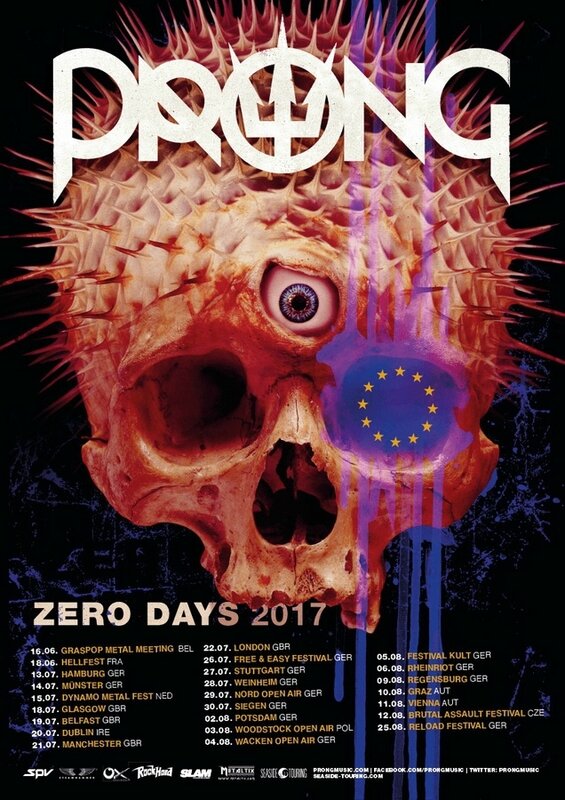 ---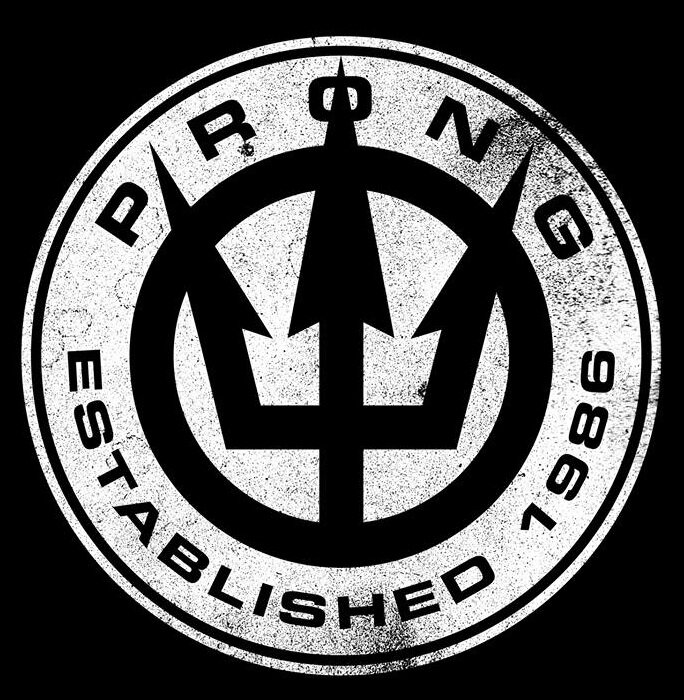 ---
13 juin 2017
Release Date : June 23rd , 2017
Territory: World ex South America


Pour leur retour, l'intention des explosifs 42 Decibel lors des sessions en studio, était de faire chauffer, pousser à fond les équipements, VU mètres dans le rouge, aiguilles à fond à droite prêtes à pulvériser le cadran, en délivrant leur Hard Rock'n Roll joué, chanté toutes tripes, dynamisme et sueur dehors, tel est ce nouvel album des enragés de Rock seventies, Hard Rock'n Roll, Blues Rock, nourris à ZZ Top, AC / DC et j'en passe dans le mythique, que sont 42 Decibel.
Avec « Overloaded », aux titre et pochette parfaits pour le propos, le quatuor assure et fait dans le feeling authentique de chez authentique, en offrant un séjour en terre vintage, celle des plus belles racines où les voix sont éraillées, où les instruments flirtent avec la saturation comme des damnés doués, pour donner ce son, ces ambiances sans pareil, qui vous rentrent sous la peau, vous parcourent d'un frisson de pur Rock / Hard Rock'n Roll des origines, et vous font perdre le contrôle de votre corps : impossible de ne pas accompagner du pied, de la tête, de la voix, quand c'est bon comme ça et affiche, au VU mètre à fond, cette même force qui animait et animera toujours les classiques des piliers du genre. L'héritage des ainés est bel et bien vivant avec 42 Decibel : il suffit d'entendre cet « Overloaded » qui ne fait pas dans la dentelle, juste dans le vrai Hard Rock'n Roll qui vous botte les fesses, avec cette touche toujours Blues Rock qu'affectionne aussi la bande, mais, cette fois, avec une orientation encore plus dynamiquement Hard Rock'n Roll, option, 'j'ai les crocs' ! Pas un titre à jeter, en somme, juste une efficace succession d'incontournables qu'on aime faire tourner encore et encore, comme le must qu'est « Brawler » ou encore « Roadkiller », le très harponneur train du Rock Blues de « Double Itch Blues », slide au top sur « Lost Case », « Cause Damage », et on enchaine avec « Cannon Fodder », « Dangerous Mess » ou « Hot Shot ».
42 Decibel signent et affirment avec « Overloaded », un héritage porté bien haut, avec fierté et sueur au compteur et le tout, en ayant su y apposer leur propre marque de fabrique : respect !

Tasunka
"Overloaded" Tracklisting CD:
01. Whiskey Joint 3:07
02. Dangerous Mess 3:22
03. Brawler 3:42
04. Roadkiller 3:46
05. Hot Shot 3:03
06. Half Face Dead 2:39
07. Lost Case 4:37
08. Cause Damage 4:09
09. Double Itch Blues 6:55
10. Cannon Fodder 4:44

==> Wth the exception of the final mastering of the album, for which they once more enlisted the services of Justin Weis – 42 Decibel took on the entire spectrum of tasks involved in a dynamic studio production themselves.
42 Decibel Line Up:
-Junior Figueroa : Vocals, Guitar
-Nicko Cambiasso: Drums
-Billy Bob Riley: Rhythm & Slide Guitar
-Matt Fraga : Bass
---
---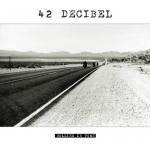 ==> French Review / Chronique: "Rolling In Town" (2015)
---
---
11 mars 2012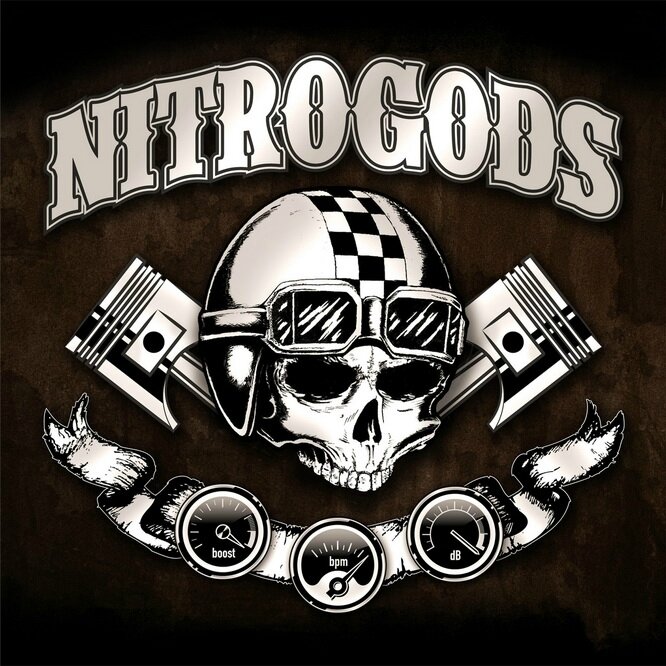 Release Date Europe: February 27th, 2012
Release Date Germany: February 24th, 2012
Release Date USA/Canada: March 2012

Très bonne surprise de ce début d'année 2012 que ce premier disque de NITROGODS, puisque si la sortie de l'album coincide avec le coup d'envoi de l'année du dragon dans l'horoscope chinois, « Nitrogods » en a aussi l'envergure et le charisme de ce fameux dragon ! C'est que NITROGODS ça crache le feu Rock à tous les étages et pour envoyer, ça envoie ! Il faut dire que le trio a de la bouteille puisqu'au cours de leurs expériences respectives soit en tant que fondateur de THUNDERHEAD (1988) et guitariste de PRIMAL FEAR / SINNER / membre du Rock Meets Classic pour Henny Wolter, soit comme Klaus Sperling, batteur de FREEDOM CALL / PRIMAL FEAR et enfin, cerise sur le gateau, comme le bassiste – chanteur à la voix aussi forte que son charisme qui n'est pas sans rappeler un certain Lemmy : Oimel Larcher. Que c'est bon ces bases Rock'n Roll pur jus, zéro fioriture, oubliez l'allégé, tout est direct, vient des tripes et en plus, le trio responsable de ces méfaits Rock, prend un maximum de plaisir à marteler la basse, la batterie, vocaliser avec le rocailleux obtenu via une vie de Rock'n Roll et tout ce qui va avec, et sans oublier la guitare qui vous met les pendules à l'heure, mais en était-il encore besoin ?
Bref, que demande le peuple, si ce n'est se repasser encore et encore, ces 12 moments Rock avec des points forts que sont l'autobiographique « Licence To Play Loud », « Lipsynch Star » moqueur envers les pseudo chanteurs actuels, l'excellent « Rifle Down », « The Devil Dealt The Deck », « Whiskey Wonderland », «Gasoline », « Wasted In Berlin » et l'original « Zombietrain ».
A noter deux guests de choix, Dan McCafferty (Nazareth) aux vocaux sur "Whiskey Wonderland" et 'Fast' Eddie Clarke (Motörhead, Fastway) très efficace sur un « Wasted In Berlin » évocateur d'un fameux souvenir, se retrouver 'déchiré' dans la ville du même nom
NITROGODS a eu du nez pour leur nom de groupe, puisque la vitesse de croisière du trio est pied au plancher, moteur boosté au Nitrous Oxide et comment ne pas aimer quand c'est plein gaz comme ça ?!

Tasunka
---
Tracklisting "Nitrogods":

01 Black Car Driving Man
02 Demolition Inc.
03 At Least I´m Drunk
04 Gasoline
05 Whiskey Wonderland
06 Licence To Play Loud
07 Lipsynch Stars
08 The Devil Dealt The Deck
09 Rifle Down
10 Riptide
11 Wasted In Berlin
12 Zombietrain
NITROGODS Line Up:
-Henny Wolter – G
-Oimel Larcher – V / B
-Klaus Sperling – D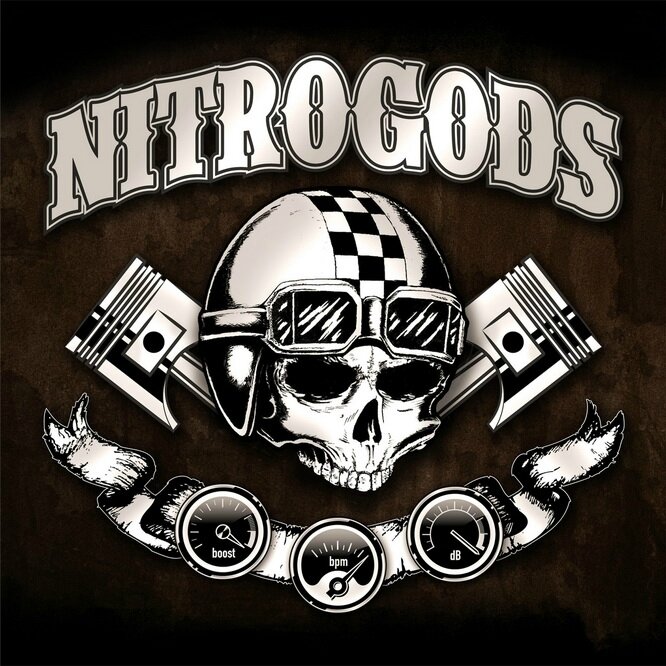 ---