05 octobre 2019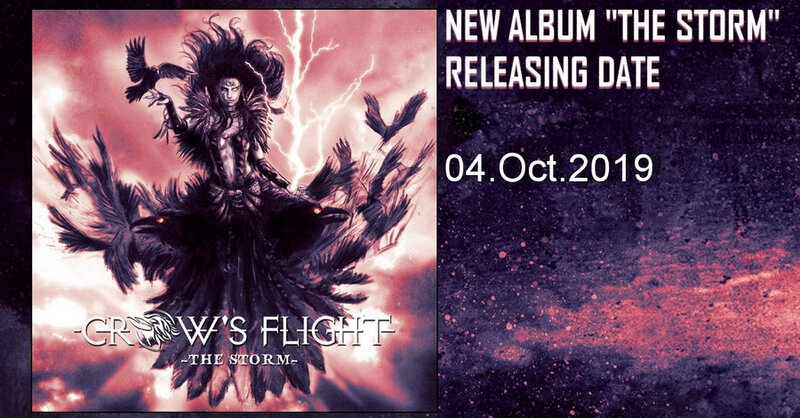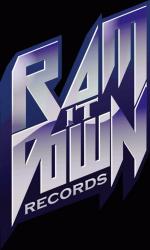 CROW'S FLIGHT a connu les aléas communs à beaucoup de groupes, à savoir des débuts prometteurs, salués notamment au travers d'un EP éponyme sorti l'année de leur création en 2008, puis, salués tout autant lors de la sortie de leur premier opus « The Calm Before » en 2011, suivi par la confirmation qu'apporte toujours le juge impartial qu'est la scène, ce qui laissait grand ouvert l'avenir pour la troupe, seulement, l'envolée de ce corbeau au beau plumage Métal mélodique / Hard Rock a été stoppée net par le fléau qui frappe trop de formations, à savoir les changements de line-up, ce qui n'a pas manqué lorsque l'un des trois membres fondateurs, le chanteur en l'occurrence, a tiré sa révérence. Heureusement, il en faut plus à CROW's FLIGHT et son envie viscérale de délivrer un Metal mélodique solide, hymnique et accrocheur qui frappe dans le mille, alors, le corbeau plus déterminé que jamais, s'envole à nouveau après quelques années d'hibernation, fort de nouveaux membres aux batterie et vocaux et force est de constater que la voix notamment fait son office avec panache en collant parfaitement au Metal mélodique/Hard Rock riche et multi facettes, que propose le retour de CROW's FLIGHT : un retour en force de persuasion sous forme de leur second album au titre évocateur : « The Storm ».
Les riffs sont puissants, les hymnes se succèdent, le martèlement et feeling de la section rythmique font leur office avec conviction, les guitares s'envolent ou marquent le mid tempo, les vocaux explorent la même palette hymnique, forte et mélodique à la fois, la basse se distingue et quant aux claviers, ceux-ci ne sont pas en reste en jouant leur rôle et contre-point avec la même justesse, les mêmes enthousiasme et savoir-faire que ses comparses. Il suffit d'entendre la richesse de chaque titre et la palette est large, alors, au choix : « The Mercenary », « Darkness Within », « Final sacrifice », « Can't Be Undone », « Sea Of Lies », « A Candle In The Storm », « Circle Of Pain » ou, en bonus track, la surprenante et réussie reprise du titre de 1983 de GENESIS : « Home By The Sea ». « The Storm » sonne, qui plus est, avec la puissance des battements d'ailes de CROW's FLIGHT qui signe là, une envolée réussie et convaincante avec son Métal mélodique solide, mâtiné d'un Hard Rock nourri à la source des 80's.
2019 marque un retour gagnant pour CROW's FLIGHT, alors, après « The Calm Before» en 2011, voici « The Storm » en 2019 : la calme précède toujours la tempête et elle se nomme CROW's FLIGHT !
Tasunka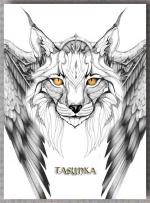 "The Storm" Tracklisting:
01- Intro
02- Forevemore
03- Circle Of Pain
04- The Mercenary
05- Read Between the Lines
06- Final Sacrifice
07– A Candle In the Storm
08- The Path To Follow
09- Sea Of Lies
10- Darkness Within
11- Can't Be Undone
12- Home By The Sea (Cover of GENESIS - Bonus Track)
-Mixed & Mastered by Emil Pohjalainen
-Produced by Crow's Flight
-Backing Vocals by Jukka Lamminen
-Cover Artwork by Sami Kivelä
---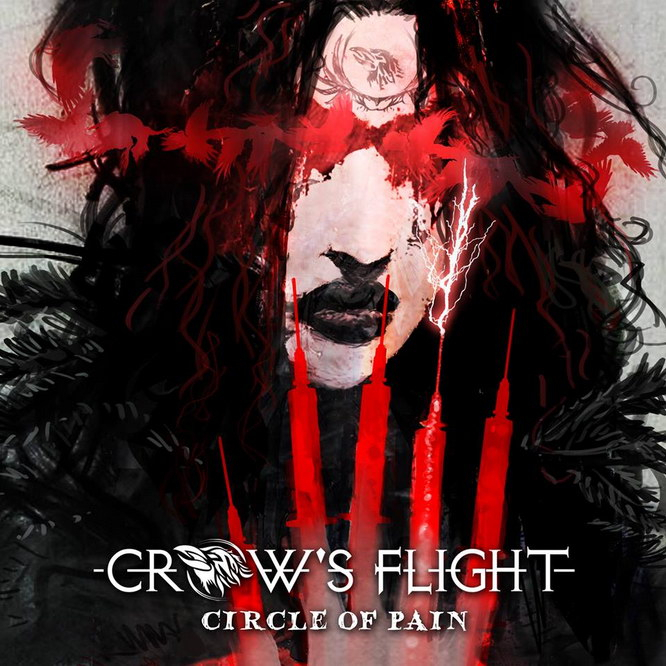 ---


-Markku Kuikka (Ex- Thaurorod, Kenziner, Status Minor)
-Marko Vehmanen : G
-Erno Hanhisalo : G
-Risto Raivio : K
-Jussi 'Leba' Lehto: B
-Timo Rajala : D (Ex-Ancara)
---
---
CROW's Flight Discography:
2008- EP "Crow's Flight"
2011- "The Calm Before"
2019- "The Storm"
---
---
02 octobre 2019
Dawn Of Destiny n'a eu de cesse d'être prolifique depuis ses débuts en 2005 sous la houlette de son (notamment) compositeur, bassiste et leader, Jens Faber, puisqu'en 2019, c'est non moins que le septième album de la bande qui déboule sur la planète Metal, à savoir « The Beast Inside ». Dawn Of Destiny a toujours su délivrer un Metal riche et varié, qui certes s'appuie sur un Power Metal nerveux et bien léché aux vocaux qui le sont tout autant, mais un Metal qui sait tout aussi bien voyager en terre plus vaste ou sombre, en chant growl mais comme le dit leur chanteuse à la voix claire ou des plus appropriées à l'exercice, Jeanette Scherff : un chant en growl quand le contexte et le feeling du morceau le demandent. Et au long de « The Beast Inside », cette idée d'être au service du feeling, du contexte du morceau sans restriction de genre, est respectée puisque le Metal est au rendez-vous et dans toute sa palette variée encore, qu'il soit Power, puissamment convaincant, mélodiquement prenant, le tout collant au plus près et donnant vie avec force et feeling à l'histoire bien sentie que narre le nouvel opus.
Entre un chant, des choeurs, des instruments ostensiblement dédiés à délivrer et faire parler la poudre et l'émotion des nouveaux morceaux ainsi que des mixage et mastering à nouveau dus aux mains expertes de Dennis Köhne (Lacuna Coil, Sodom, Orden Ogan), force est de constater que l'accroche est au rendez-vous via ces atouts, faisant de « The Beast Inside » un album tout simplement efficace ! D'ailleurs, RAM IT DOWN RECORDS ne s'y est pas trompé en signant Dawn Of Destiny en mai 2019 !

Tasunka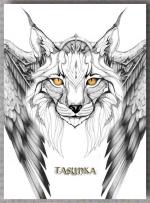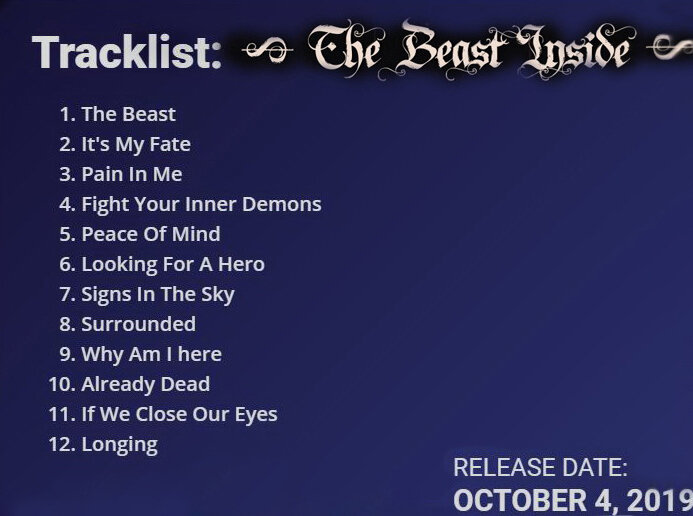 - Mix and mastering handled once again by Dennis Köhne (Lacuna Coil, Sodom, Orden Ogan)
- Watch out for the 50 page story book !

---
---
Jeanette Scherff - lead vocals
Jens Faber - guitar, bass, piano, backing vocals
Dirk Raczkiewicz - keys & synths
Philipp Bock – drums
---
DAWN OF DESTINY Discography:
"Begins" (2007)
"Rebellion In Heaven" (2008)
"Human Fragility" (2009)
"Praying To The World" (2011)
"F.E.A.R." (2014)
"To Hell" (2015)
"The Beast Inside" (2019)
---
---
19 septembre 2019

==> Release Date: 20 Sept. 2019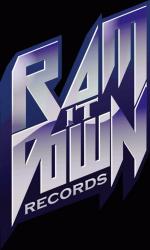 La force de DIVIDED MULTITUDE repose sur leur capacité remarquée et remarquable de composer des morceaux inspirés et travaillés, où la technique se dispute la part belle à une interprétation qui vient des tripes; les norvégiens étant visiblement investis et ravis de donner vie à chacun de leurs titres. La troupe s'en est vue être d'ailleurs connue et reconnue par un public devenu fidèle et par leurs pairs grâce à un Metal Prog' de haut vol et accrocheur autant que riche. Aussi, est-ce une bonne nouvelle que de retrouver DIVIDED MULTITUDE avec leur septième et dernier opus en date : « Faceless Aggressor » et il était temps, le dernier étant sorti voici déjà quatre ans.
Avec « Faceless Aggressor », donc, force est de constater que le socle qui fonde le groupe est toujours bien présent, puisque les compositions et interprétation qui ont assis la réputation de DIVIDED MULTITUDE, font mouche d'entrée de jeu et côté nouveautés, il est à noter que le poste de chanteur a été renouvelé et est maintenant tenu et avec brio, par Jan Thore Grefstad, même si Sindre Antonsen pousse toujours la note mais avec pour priorité, la guitare. Au long de tout « Faceless Aggressor », l'approche musicale évolue et est ici plus marquée par le Melodic appuyé par une force de frappe carrée et incisive de Power aux riffs remarqués, le tout étant nourri de ce Prog' qui fait son office avec les habituelles inspiration et conviction propres au groupe. Les morceaux se caractérisent par une faculté à vous faire accrocher avec une facilité notable, que ce soit au travers des fleurons que sont notamment « Counterparts », « Divided Multitude », « Out Of The Ashes », « False Prophecy », de la reprise originale de « Uninvited » (Alanis Morissette), de « Prosperity Divine » ou encore via le titre final qui complète et est à l'image de cet album autant réussi qu'efficace : à savoir, « Psalm Of A Soldier » aux guests vocaux de choix (voir ci-dessous).
« Faceless Aggressor » vaut le détour entre ses nouveaux morceaux qui se montrent à la hauteur et un son du même haut et puissant calibre, qui confirment la qualité de DIVIDED MULTITUDE. Un groupe que le deal de distribution mondiale récemment signé avec Ram It Down Records, devrait faire toujours plus découvrir autour de la planète et notamment en France, ce qui ne sera que justice!

Tasunka

"Faceless Aggressor" Tracklist:
01.Chapter 2
02.Faceless Aggressor
03.Counterparts
04.Divided Multitude
05.Uninvited (cover of Alanis Morissette)
06.Prosperity Divine (The Machine Of Mammon)
07.False Prophecy
08.Evolve
09.Out Of The Ashes
10.Psalm Of A Soldier (feat. Gary Wehrkamp/ SHADOW GALLERY, Ida Haukland / TRIOSPHERE)
-Mixed and mastered by Jacob Hansen (Evergrey, Pretty Maids, Volbeat)
DIVIDED MULTITUDE Line-Up:
-Jan Thore Grefstad –V (known from Saint Deamon, Highland Glory and his successful participation on the Norway's Idol show)
-Christer Harøy -G
-Sindre Antonsen -G / V
-Rayner Harøy -B
-Anders Vinje - D
---

---