04 juin 2020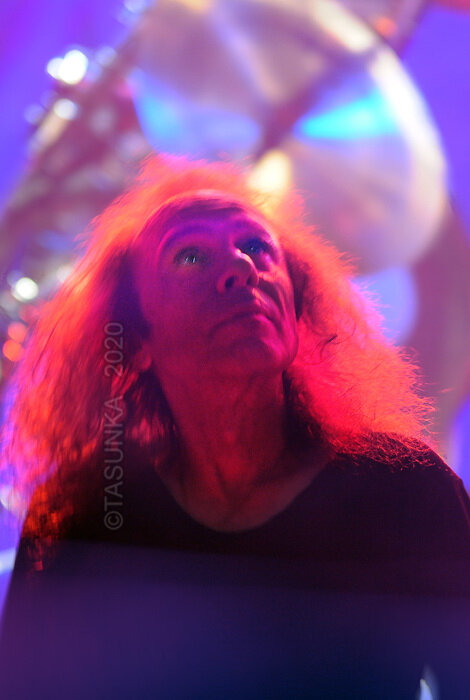 Dio was renowned throughout the world as one of the greatest and most influential vocalists in heavy metal history.
The singer, who was recording and touring with BLACK SABBATH offshoot HEAVEN & HELL prior to his illness, was diagnosed with stomach cancer in late 2009.
Ronnie James Dio passed away 10 years ago, on May 16, 2010 at the age of 67 and remains forever in our hearts.
My photos are my tribute to this unforgettable Wizard, Artist: Photos taken at Hellfest Festival (France- June 2009)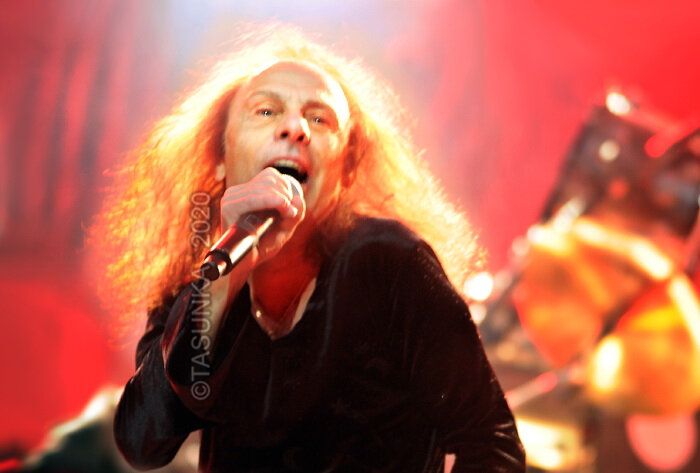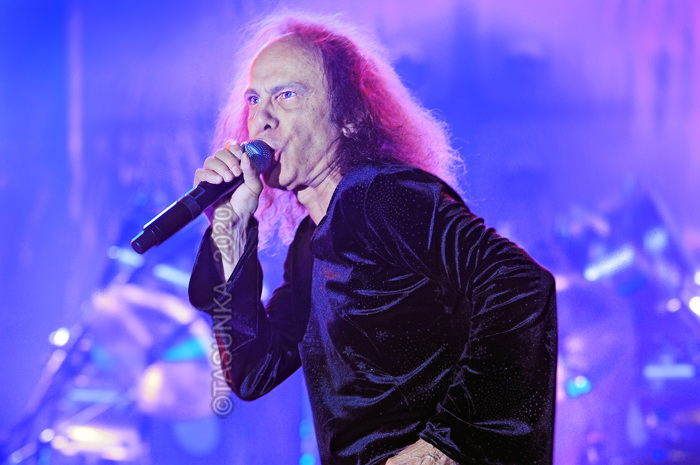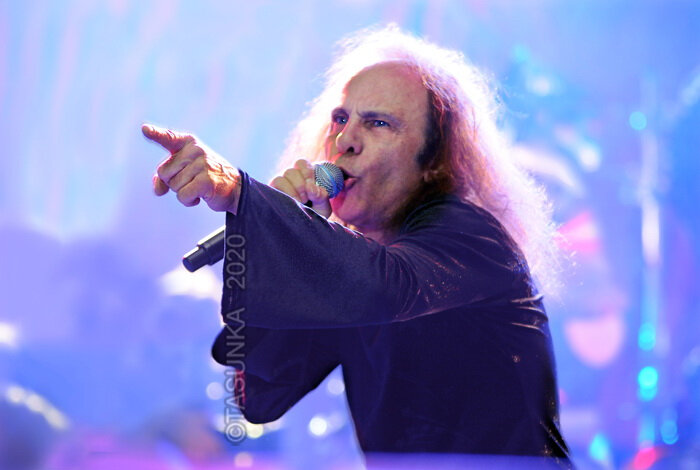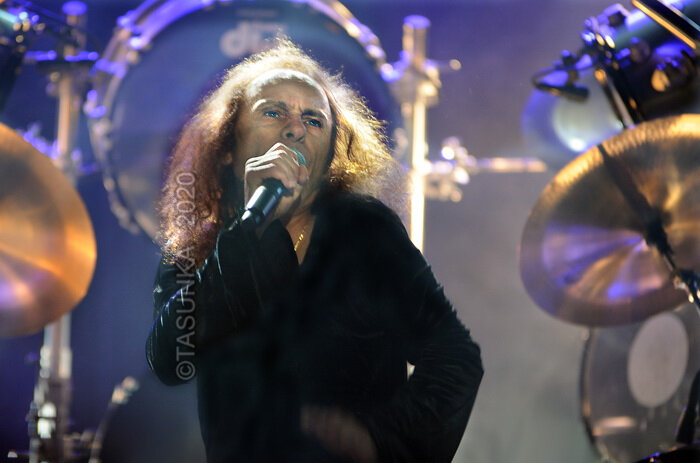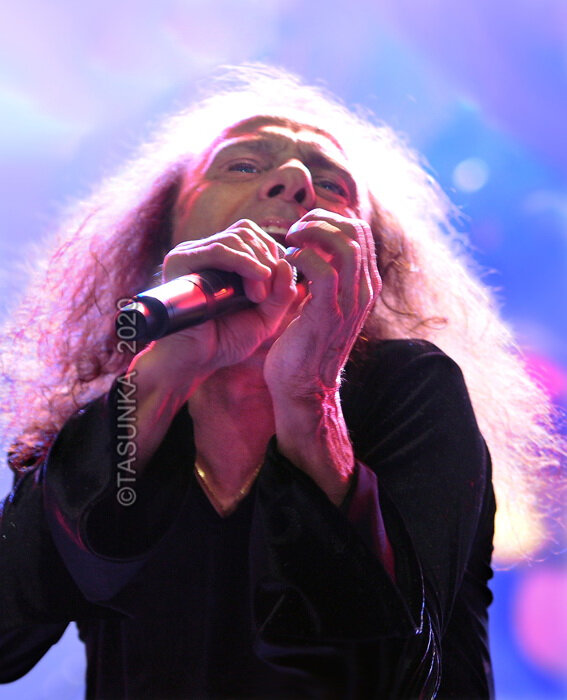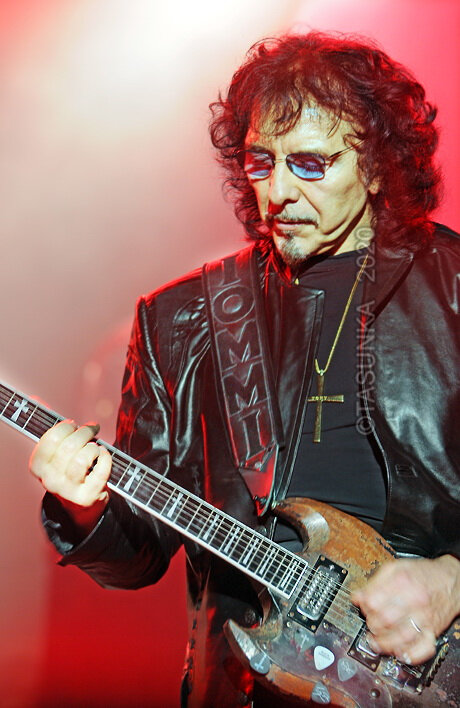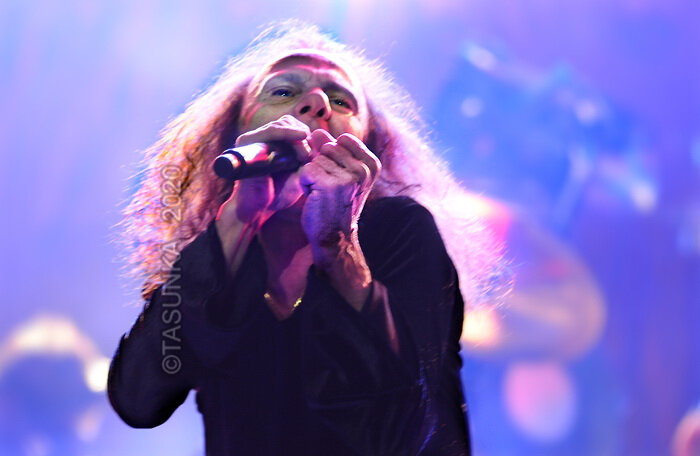 The exclusive copyright in the contents of this website is the property of © Copyright Tasunka Photos 2001-2020.
Any unauthorised copying of the images or other copyrighted material on this website will constitute an infringement of copyright.
Toute représentation ou reproduction intégrale ou partielle faite sans le consentement de l'auteur est illicite – photos et contenu tous droits réservés –
---
22 septembre 2019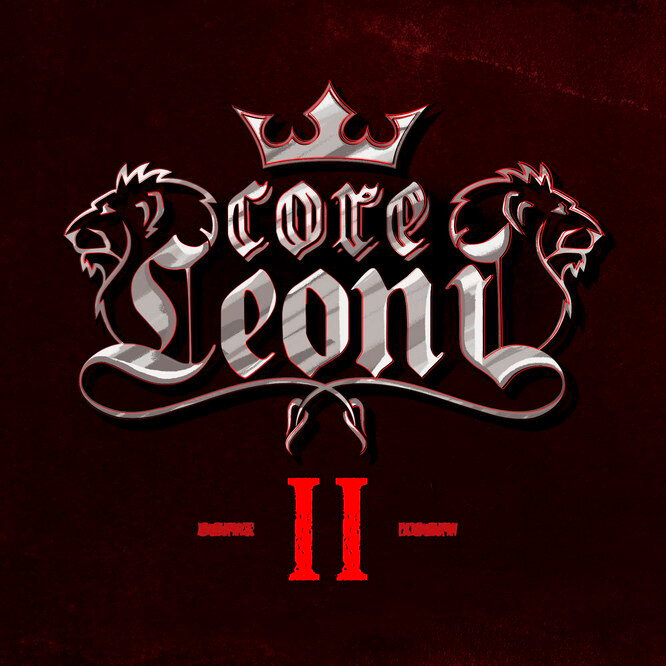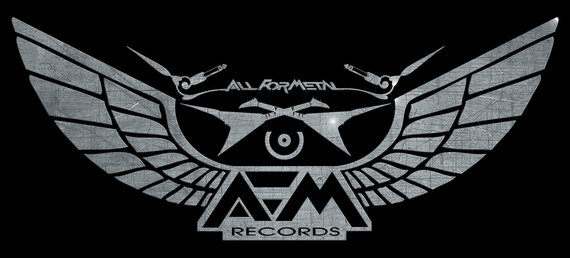 ==> 'II' out worldwide on September 27th, 2019 by AFM Record
CoreLeoni, ce projet 'high class' s'il en est de Leo Leoni (GOTTHARD) (voir line-up), s'est distingué via un premier album « The Greatest Hits Part 1 » salué à juste titre et l'envie, l'appétit pour sortir un second opus a pris Leo Leoni aux tripes et lui et ses complices ont été bien inspirés de continuer plein gaz l'expérience avec un nouvel opus. En effet, le dernier né, intitulé logiquement « II », est une réussite, lui qui sait afficher les qualités de son prédécesseur, qualités qui font adhérer amplement, à savoir la passion, le réel plaisir dégagé et contagieux et la classe autant d'un point de vue feeling que maitrise instrumentale, vocale et hymnique sans omettre de mentionner le cœur/ le moteur qui réside en une production de haut vol et inspirée qui a su allier l'analogique des guitares et instruments à une production moderne au possible et maitrisée. Du coup, avec un tel son, les reprises des morceaux des premières heures de l'incontournable GOTTHARD font des étincelles via leur pèche Hard Rock intemporelle revisitée et moderne à la fois, hymnique au possible qui donne envie de monter le son, s'époumoner en chœur, headbanger, s'agiter tout du long des reprises des titres de GOTTHARD et des deux nouvelles compositions tout aussi redoutables d'efficacité que leurs ainées ou encore sur la cover de John Lee Hooker.
Avec le line-up de choix composé des mêmes complices et amis que pour le premier album, le projet CoreLeoni est de retour qu'on se le dise et animé de la même passion intacte, alors, prêts pour la claque assurée par l'incontournable Leo Leoni et ses complices, d'autant que tous sont dans une de ces formes à la fois aux instruments et que dire du chant décidément bluffant !
Un nouvel album, une signature chez AFM et une tournée pour parachever le tout, décidément CoreLeoni assure et en clin d'œil au thème final de « II », à savoir celui du film de 1972, « Le Parrain » et de son personnage principal Don Corleone, on a envie d'appeler CoreLeoni en clin d'œil donc et sous forme de coup de chapeau, à la fois: Don CoreLeoni ;)
Tasunka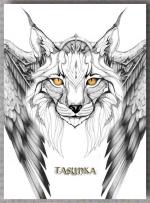 ---
---
"II" Tracklist: songs from the early Gotthard days are coming along in a completely new sound outfit. Including 2 new songs and a John Lee Hooker cover -
01 Waltz No. 2 (Dmitri Shostakovich cover)
02 Standing In The Light
03 Love For Money
04 Open Fire
05 Angel
06 And Then Goodbye (Bonus Digi/Vinyl)
07 She Goes Down
08 No Tomorrow
09 I'm Your Travellin' Man
10 Cheat And Hide (Bonus Digi/Vinyl)
11 Make My Day
12 Mountain Mama
13 Queen Of Hearts (new song / single)
14 Don't Get Me Wrong (new song)
15 Boom Boom (Bonus Digi/Vinyl)(cover version of John Lee Hooker )
16 Il Padrino (Giovanni 'Nino' Rota's 'The Godfather Theme' cover)
- Recording process in Yellow House Studio in Lugano/ Wisselord Studio
- Cover artwork: Ekaterina Bossova
- Production: Paul Lani / Darci Proper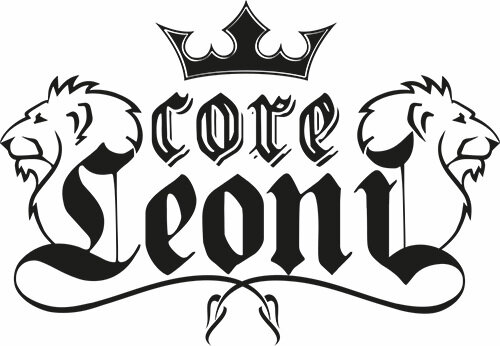 CORELEONI Line-Up:
- Leo Leoni: Guitars (Gotthard - founding member)
- Ronnie Romero: Vocals (Rainbow-singer since 2016 and Lords Of The Black founding member/ex-singer)
- Hena Habegger: Drums (Gotthard - founding member)
- Jgor Gianola: Guitars (ex-Gotthard-part of Gotthard during the early days /U.D.O./Jorn Lande)
- ila Merker: Bass (Soulline)
---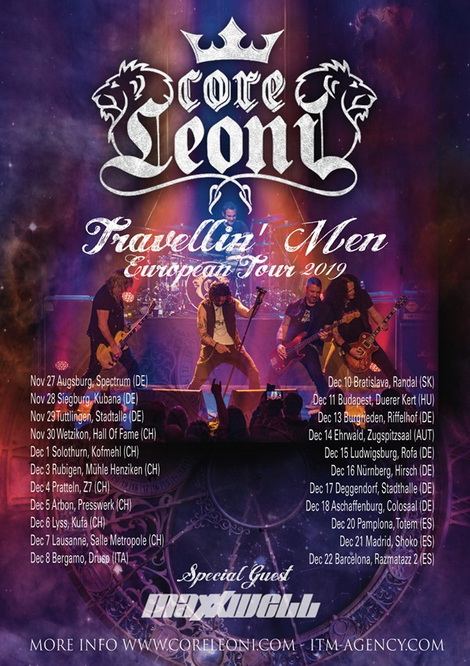 ---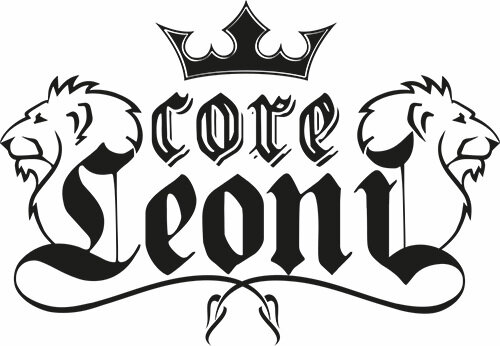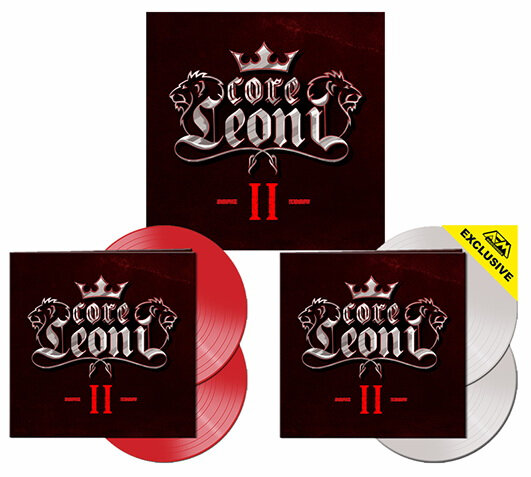 ---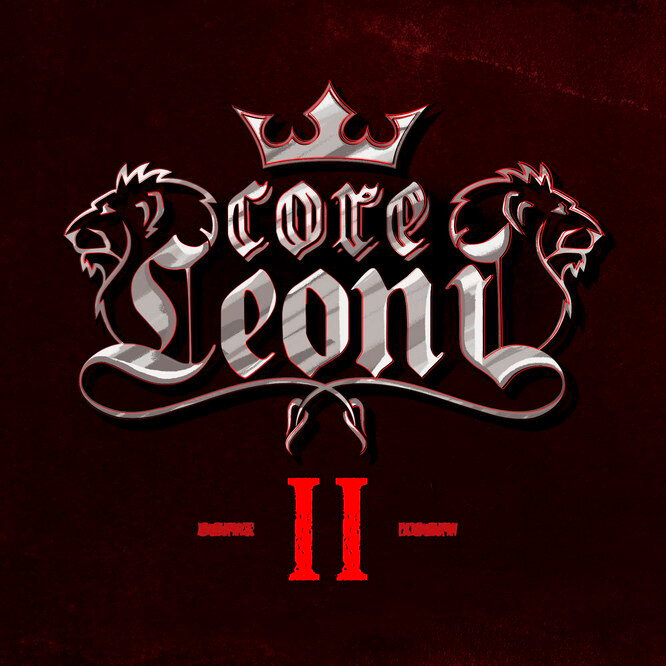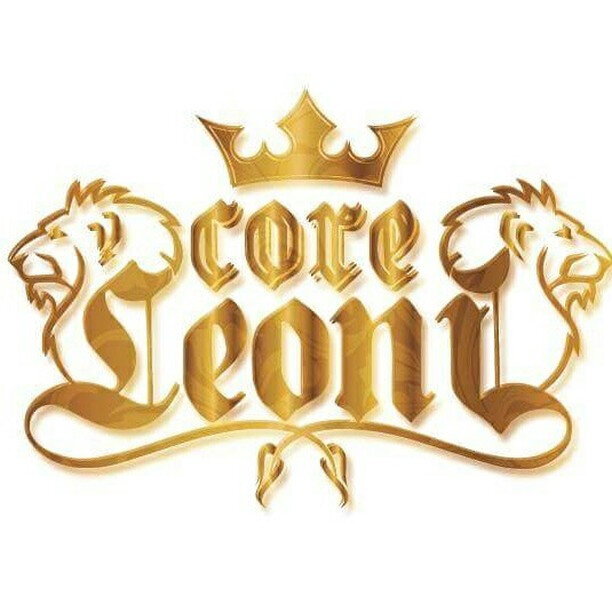 ---
11 septembre 2019
==> Release Date: 13 Sept. 2019 <==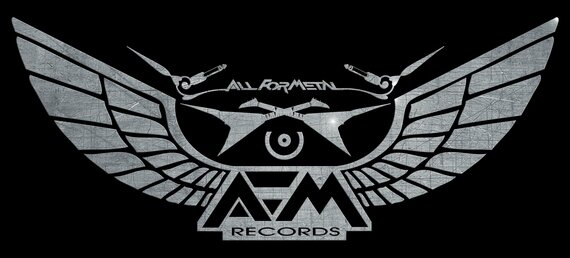 SINNER a de la bouteille en matière d'expérience sur la scène musicale en tant que groupe, et ne serait-ce que celle de son mentor, Mat Sinner, pierre angulaire du Metal et notamment Heavy, Hard Rock qui cumule à lui seul plusieurs décennies d'activité au compteur, sans parler des innombrables albums, concerts et groupes au sein desquels sa dextérité de chanteur, bassiste et producteur fait référence. Alors, un nouvel opus de SINNER est d'avance une valeur sûre côté accroche surtout après le très réussi « Tequila Suicide » (2017), et c'est bien le cas avec un « Santa Muerte » énergique et réjouissant, où se retrouve cette patte immédiatement reconnaissable qui fait apprécier, à juste titre, le Hard-Heavy aux touches Bluesy et surtout aux senteurs THIN LIZZY de la troupe d'outre-Rhin. Effectivement, au long de « Santa Muerte », la même dynamique, la même inspiration, le même énorme plaisir qui animent tout SINNER album après album, sont au top de leur forme au long des derniers morceaux et l'accroche est, quant à ell,e à nouveau au rendez-vous, ce qui est à souligner, car on pourrait redouter une faiblesse dans la capacité à garder la flamme intacte mais et c'est là l'une des grandes qualités de SINNER, c'est que l'adhésion fonctionne encore et toujours malgré les années ; ce 'je ne sais quoi' contagieux qui fait s'agiter en cadence, chanter en chœur de façon spontanée, SINNER le conservent et savent incontestablement le transmettre.
Hard Rock, Heavy dynamiques, festifs et enlevés, Blues prenant et clins d'oeil à THIN LIZZY que Mat SINNER apprécie toujours autant, les titres ont décidément le ticket gagnant, tout comme la nouvelle recrue au sein de SINNER : Giorgia Colleluori (Eternal Idol). Aux côtés de Mat Sinner pour le chant, les titres voient désormais une couleur féminine ajoutée à leur palette et c'est particulièrement sur la reprise du Bluesman Son House– « Death Letter »- que la nouvelle arrivée fait sensation. Et en parlant de sensation, les guests notamment vocaux, l'excellent Ronnie Romero (RAINBOW, CoreLeoni) et le non moins talentueux Ricky Warwick (Black Star Riders) respectivement sur le festif « Fiesta Y Copas » pour le premier et « What Went Wrong » « pour le second, font leur effet eux aussi. Un son chaudement dynamique, des titres animés par la passion de leurs interprètes qui aiment visiblement toujours autant ce qu'ils font, des guests au diapason, « Santa Muerte » a décidément de quoi réveiller les morts de façon festive et leur dame en particulier, la « Santa Muerte » (d'ailleurs représentée avec talent par l'artwork de Sledgehammer Graphics, tout comme celui de « Tequila Suicide » en 2017).

Tasunka
---
---
01. Shine On
02. Fiesta Y Copas (Feat. Ronnie Romero - Rainbow)
03. Santa Muerte
04. Last Exit Hell
05. What Went Wrong (Feat. Ricky Warwick - Black Star Riders)
06. Lucky 13
07. Death Letter (Blues) (Delta Blues Icon: Son House - cover)
08. Craving
09. The Wolf
10. Misty Mountain
11. The Ballad Of Jack
12. Stormy Night
---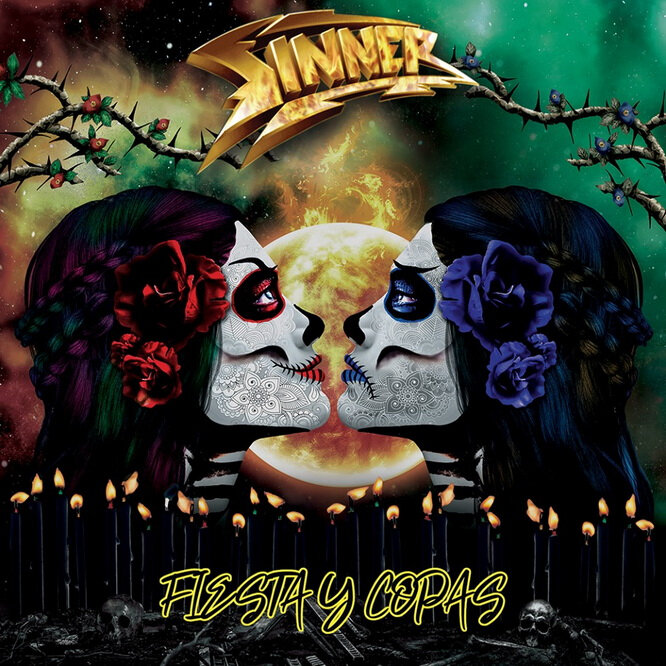 ---
---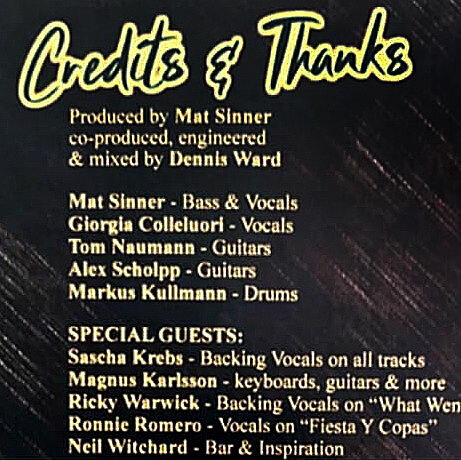 ---
---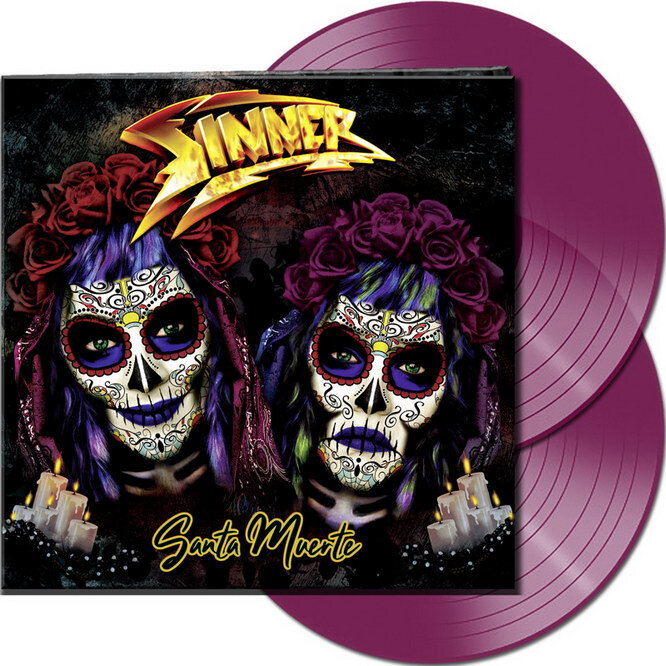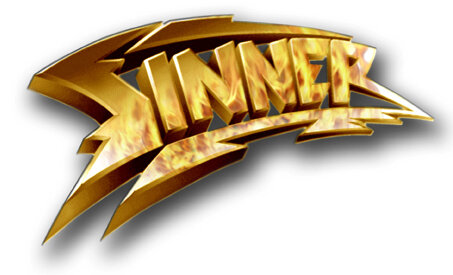 ---
23 avril 2017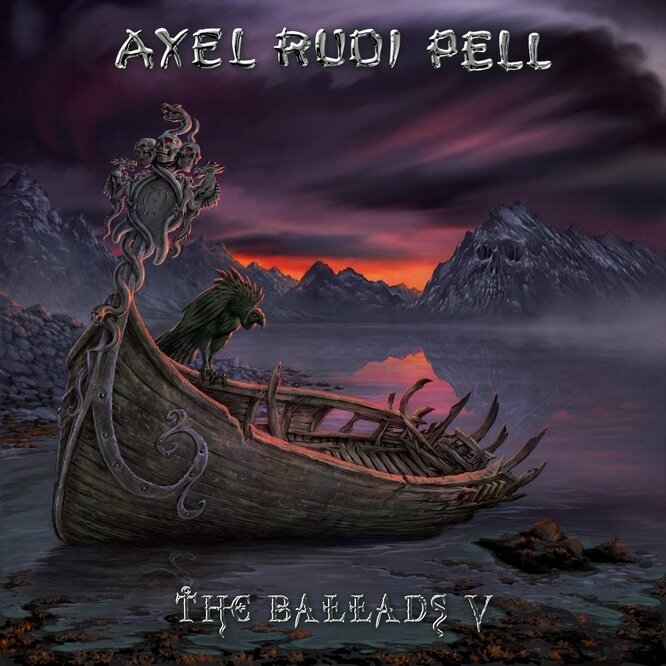 Release Date: april 21st, 2017 (World)

Comme le bon vin, AXEL RUDI PELL et son groupe au line-up racé de vieux briscards du Hard mélodique, ne cesse de se bonifier avec le temps tout autant que de garder intactes toutes ses qualités, à savoir des compositions à la classe et l'accroche, à la puissance émotionnelle et mélodique, toujours autant marquantes.
« The Ballads V », la dernière et cinquième cuvée donc, du meilleur des balades des six dernières années du maestro de compositeur, guitariste hors pair qu'est Axel Rudi Pell, plus deux nouvelles compositions, un nouveau cover ainsi qu'un inédit live, jamais encore diffusé plus une reprise toujours live, de DEEP PURPLE, cette fois, font de ce nouveau chapitre des balades un efficace mixe entre hits classiques et nouveautés en passe de le devenir, des classiques.
Prenez, pour commencer, le morceau écrit spécialement pour la charismatique et incontournable Bonnie Tyler, que Herr Pell admire depuis longtemps et avec qui il souhaitait collaborer. La chanson « Love's Holding On », ayant plu à la chanteuse à la voix unique, le duo Joey Gioeli / Bonnie Tyler, appuyé d'une guitare émotionnelle et forte, a vu le jour pour notre plus grand plaisir. Le titre qui est une réussite, est d'ailleurs sorti comme single fin mars dernier. Côté nouveaux morceaux, on compte la reprise de Ed Sheeran, « I See Fire », une reprise à la sauce ARP qui pimente d'un rock bien senti, le morceau original. Pour ce qui est du troisième et nouveau titre, « On the Edge Of Our Time », tout comme pour « Love's Holding On », on se trouve en présence d'une perle. Quant aux classiques issus des albums allant de 2012 à 2016, le plaisir se prolonge, tout comme et particulièrement sur la reprise de Neil Young « Hey Hey My My », une reprise très inspirée dans sa version, par l'ambiance de la puissante série « Sons Of Anarchy »: toute en intensité en somme. Ajoutez le live « The Line » enregistré mais jamais encore sorti sur album ou l'autre live, le morceau de bravoure de 14 minutes de la reprise de DEEP PURPLE, « Mistreated », capté en juillet 2014 lors du concert pour le vingt cinquième anniversaire du groupe, et avec en guests Doogie White
(ex-Rainbow, MSG) aux vocaux et le légendaire clavier de RAINBOW,
Tony Carey.

Axel Rudi Pell est un compositeur prolifique et en ce moment, il écrit pour le futur album de pur Hard mélodique, qui devrait sortir en fin d'année; aussi, cet opus de ballades familières et nouvelles, est-il un bon moyen de patienter et en beauté encore :
en effet, la qualité estampillée AXEL RUDI PELL fait ici encore et toujours mouche et ce, à tous niveaux: de la pochette, du son, aux compositions puissantes à l'interprétation d'un groupe où chacun se montre être une pointure de musicien et chanteur, une formation d'ailleurs soudée autour d'un line-up solide comme le Hard Rock !
Classe et accrocheur, ce « The Ballads V », en somme !

Tasunka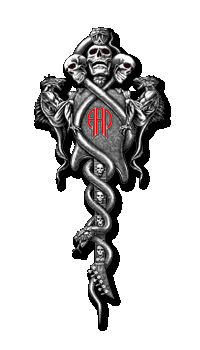 "The Ballads V" Track-List:

01- Love's Holding On (new song feat. Bonnie Tyler)
02- I See Fire (new cover version, Ed Sheeran song)
03- On The Edge Of Our Time (new song)
04- Hey Hey My My (Neil Young cover version)
05- Lived Our Lives Before (taken from "Circle Of The Oath", 2012)
06- When Truth Hurts (from "Into The Storm", 2014)
07- Forever Free (from "Games Of Sin", 2016)
08- Lost In Love (from "Games Of Sin", 2016)
09- The Line (live) (previously unreleased)
10- Mistreated (live) (Deep Purple cover version)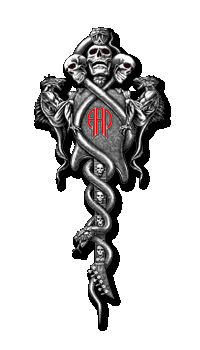 AXEL RUDI PELL Line Up:

-Johnny Gioeli - Lead and Backing Vocals
-Axel Rudi Pell - Lead, Rhythm and Acoustic Guitars
-Ferdy Doernberg - Keyboards
-Volker Krawczak - Bass
-Bobby Rondinelli - Drums
---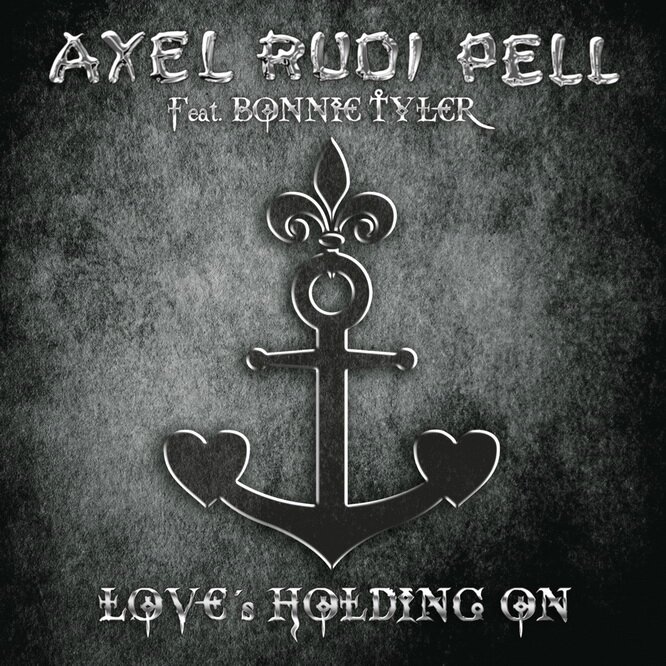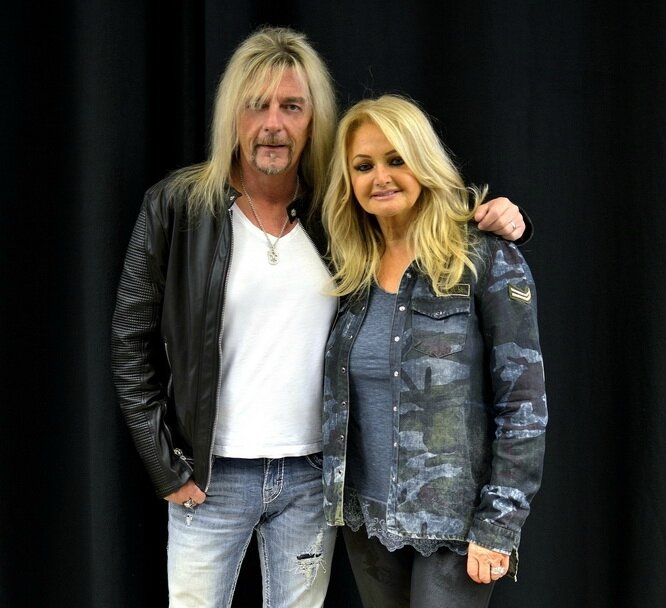 ---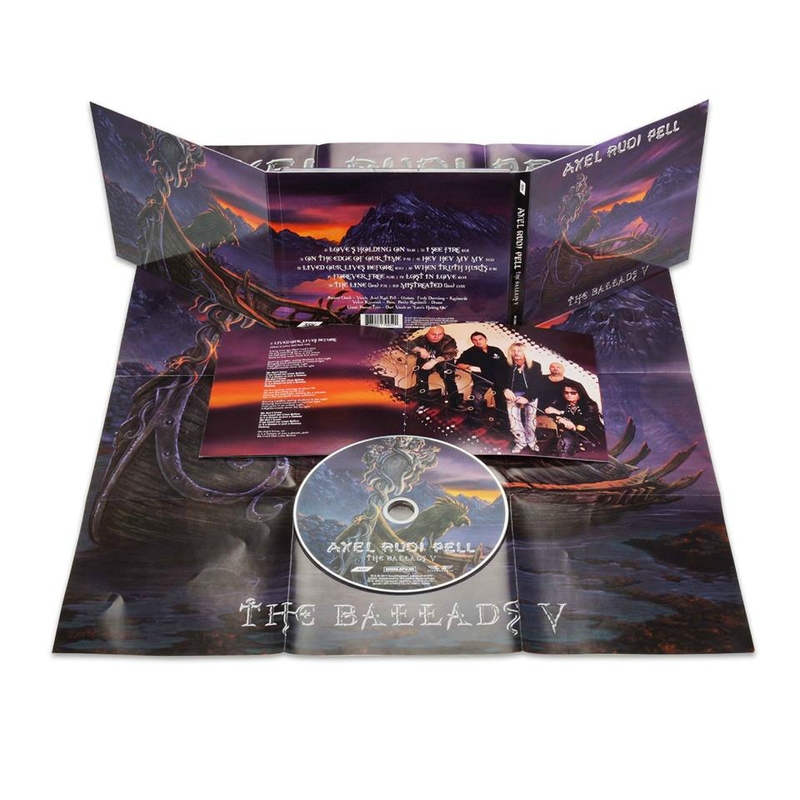 AXEL RUDI PELL Discography:

1989 Wild Obsessions
1991 Nasty Reputation
1992 Eternal Prisoner
1993 The Ballads
1994 Between The Walls
1995 Made In Germany (live)
1996 Black Moon Pyramid
1997 Magic
1998 Oceans Of Time
1999 The Ballads II
2000 The Masquerade Ball
2000 The Wizards Chosen Few (best of)
2002 Shadow Zone
2002 Knight Treasures - Live And More (DVD)
2002 Knights Live (live)
2004 Kings And Queens
2004 The Ballads III
2006 Mystica
2007 Diamonds Unlocked (cover versions)
2008 Live Over Europe (DVD)
2008 Tales Of The Crown
2009 Best Of- Anniversary Edition (best of)
2010 One Night Live (DVD)
2010 The Crest
2011 The Ballads IV
2012 Circle Of The Oath
2013 Live On Fire (DVD)
2014 Into The Storm
2015 Magic Moments (DVD)
2016 Game Of Sins
2017 The Ballads V

=> all products are released on SPV / Steamhammer!!!!!!


---


14.06.D-Augsburg - Spectrum
15.06.D-St. Goarshausen - RockFels Festival
16.06.CH-Pratteln - Z7
17.06.B-Dessel - Graspop Metal Meeting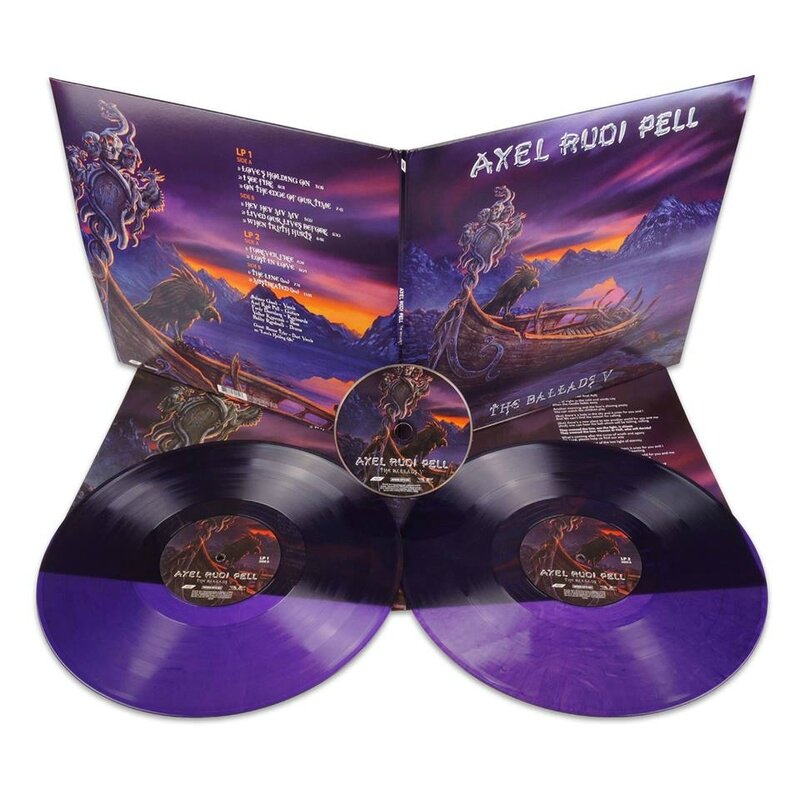 ---