10 octobre 2017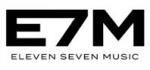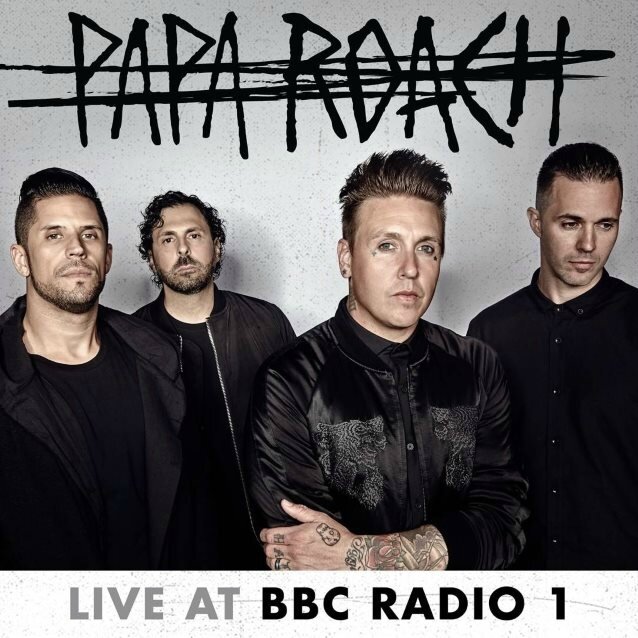 Juste avant leur concert
du vendredi 13 octobre

à l'Olympia de Paris,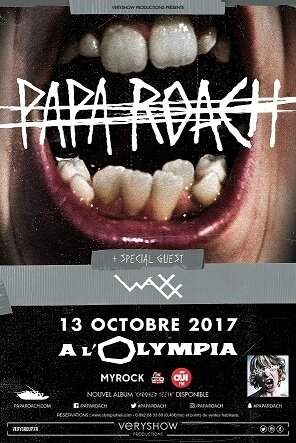 découvrez leur nouveau EP
"LIVE AT BBC RADIO 1"

uniquement disponible en digital sur
(cliquez sur le logo pour écouter)
"Born For Greatness",

"Periscope"
et "HELP" extraits de l'album "Crooked Teeth"
sorti en mai 2017 sur Eleven Seven Music
+ leur classique "Last resort"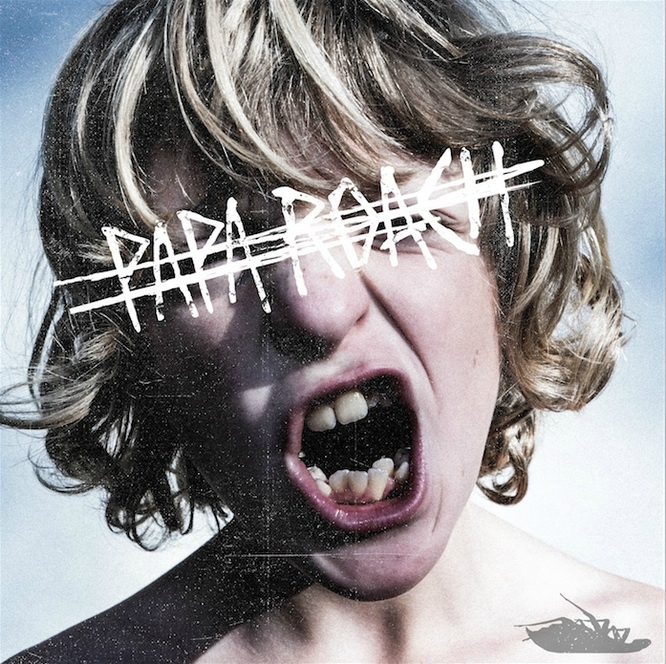 ==> "Crooked Teeth": Chronique / French Review: cliquer ci-dessus / click above

---
04 octobre 2017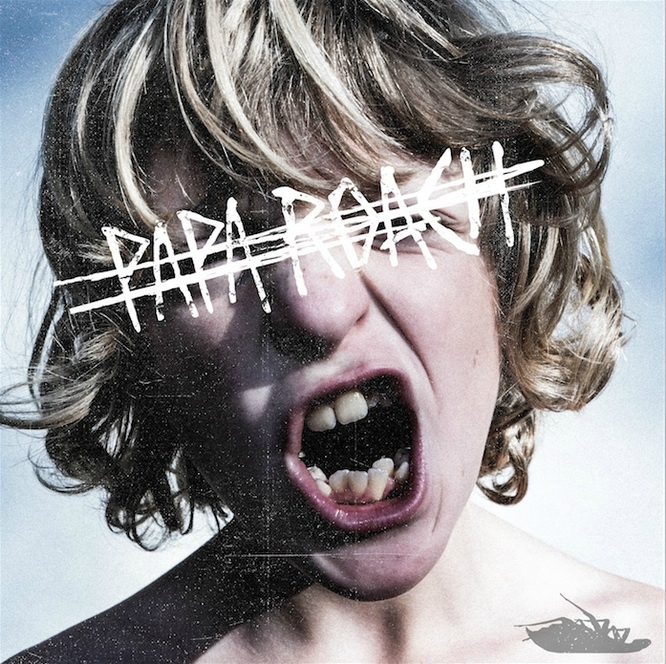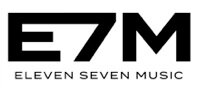 Le neuvième album de PAPA ROACH, « Crooked Teeth », signe un retour vers ses racines 'humbles et qui en veulent' (dixit le quatuor californien) près de deux décennies plus tôt: tout en mettant l'éclairage sur cet esprit 'old school' incisif, percutant, qui leur a, alors, attiré le succès, les américains posent aussi une touche volontairement aventureuse aux nouvelles compositions et interprétation, ce qui sait capter l'attention et offrir un mixe riche, bien mené et accrocheur entre influences de ses origines et modernité. Forts de morceaux dynamiques, subtilement posés ou carrément 'rentre–dedans', qui tournent tous autour des trois minutes et quelques, ces quatre-là ne se sont ostensiblement pas seulement retournés vers leurs bases, mais ont aussi retrouvé le feeling de départ: avant tout le simple plaisir de s'éclater à faire de la musique ensemble, à littéralement prendre son pied en interprétant les titres, comme au 'bon vieux temps', avant le succès (fort mérité), les tournées sold out devant des stades complets et les nominations musicales.
Nicholas « Ras » Furlong et Colin Brittian, chargés de la production, ne sont pas étrangers à cet état d'esprit 'retour aux racines' ; ce feeling venant d'une collaboration entre PAPA ROACH et eux, collabioration qui s'est incontestablement révélé fructueuse. Collaboration aussi fructueuse, d'ailleurs, avec les guests vocaux que sont Skylar Grey sur le Pop Rock envoutant de « Periscope » et Machine Gun Kelly (MGK) sur le très efficace « Sunrise Trailer Park ».
Comme le déclare le groupe, « Crooked Teeth » est un disque est honnête et authentique ».
Il l'est, en effet, et ce, que ce soit de par son Rock, Rap, Metal, chant en Rap, scream ou chant clair, ses samples, ses grosses guitares, un son au diapason, son univers atmosphérique, incisif ou déjanté, ses paroles profondes et personnelles mais qui touchent tout le monde, son esprit revendicatif, positif et la liste est longue, « Crooked Teeth » ayant décidément une belle brochette d'atouts dans son jeu. Se baladant avec aisance des remarqués « Born For Greatness », à « Crooked Teeth », « HELP », « Sunrise Trailer Park », « American Dreams », à l'atmosphérique Pop Rock « Periscope », au décalé hargneux « Traumatic », pour exemples, PAPA ROACH affirme son savoir faire connu et reconnu et affiche au compteur avec son neuvième effort, une énergie on ne peut plus intacte et percutante.
De quoi laisser présager de la déflagration que va être le seul et unique concert en France, de la bande, le 13 octobre prochain à l'Olympia parisien.

En attendant, savourez « Crooked Teeth » délivré on the Rock(s) par les références à l'énergie débordante et contagieuse, des références nommées PAPA ROACH.
Tasunka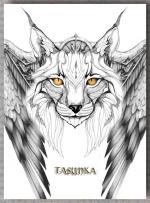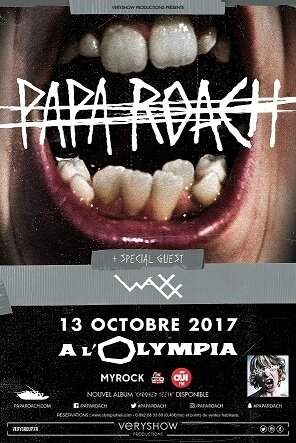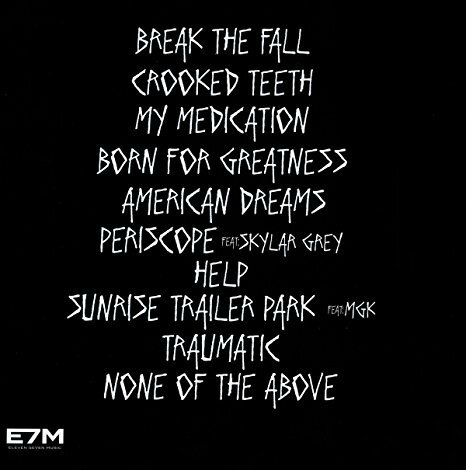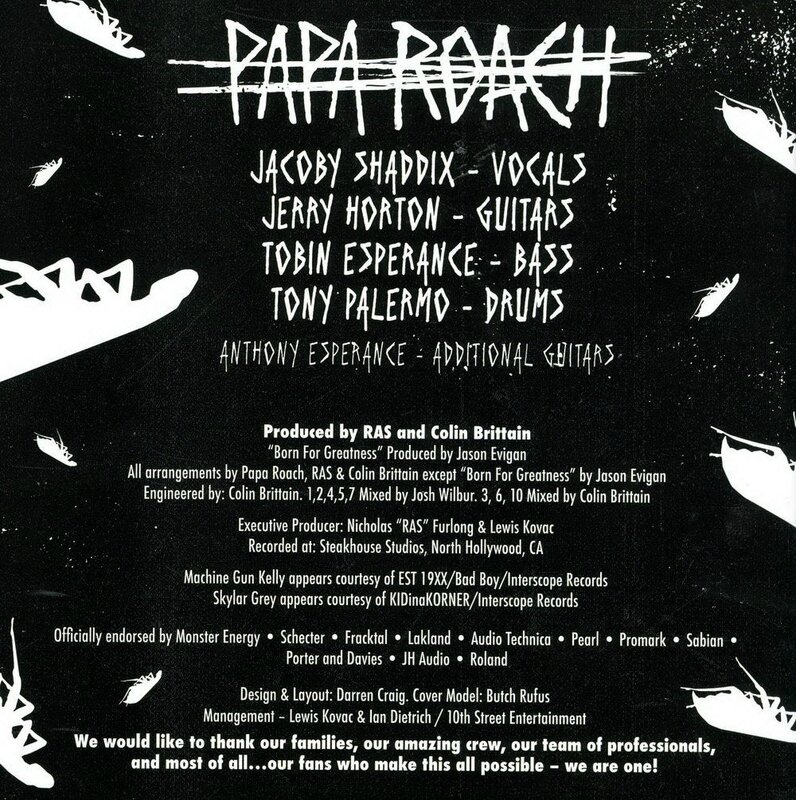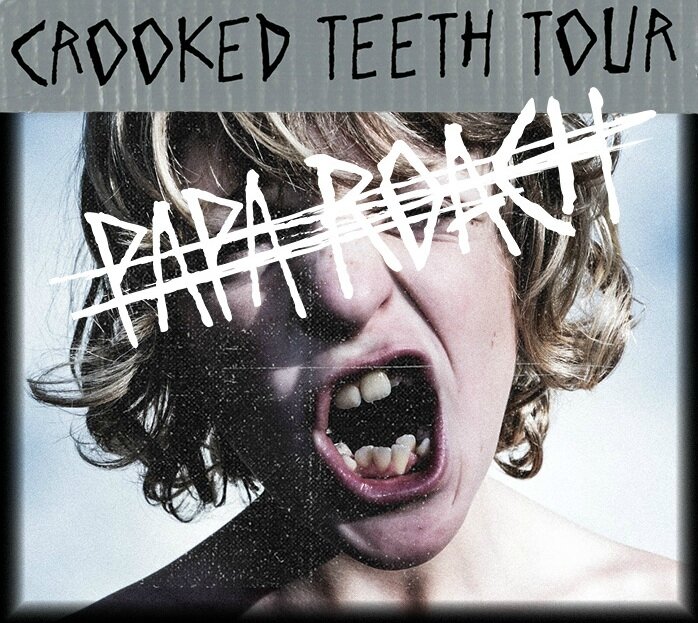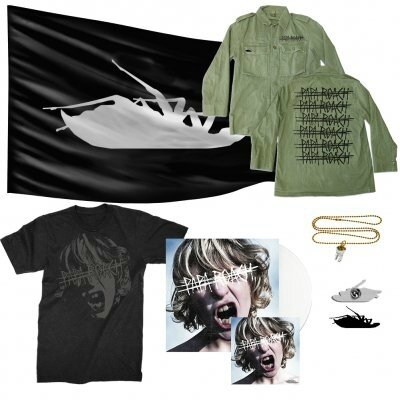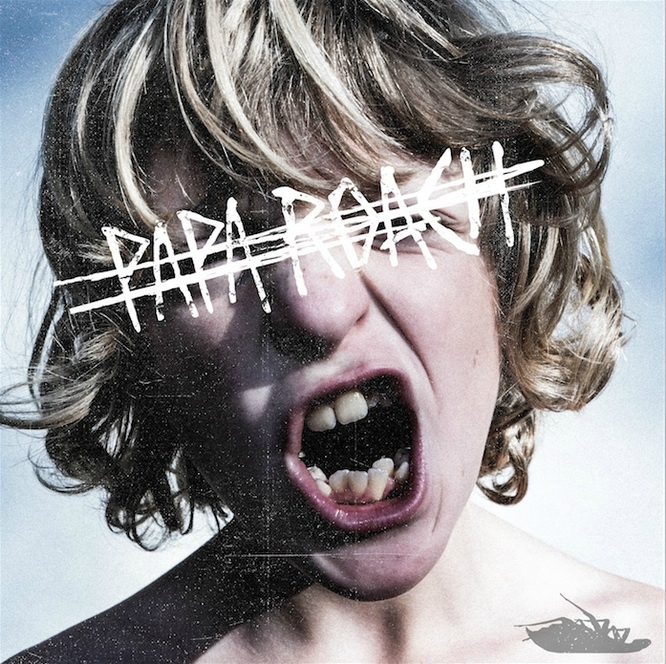 ---
19 octobre 2015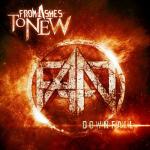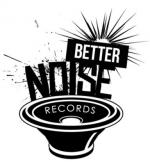 Le concept de FATN (From Ashes To New) luit d'une vibration puissamment positive, de cette intention du groupe d'apporter, via leur très inspiré Rap-Rock doublé de Metal Alternatif et de paroles fortes, un sentiment positif, celui de s'améliorer pour affronter ce que la vie apporte de négatif, de le transformer pour mieux le surmonter. Et les américains atteignent leur but, avec une aisance remarquable autant aux niveaux technique que mélodique, eux qui vous font vous ressentir regonflés à bloc, avec leur nouvel EP aux quatre compositions de premier choix, vivantes et vibrantes au possible. Deux chanteurs, deux guitares, des synthés et programmations, une basse et une batterie pratiqués par des musiciens aguerris au long de leurs prestations sur les scènes underground américaines, notamment et cet automne en tournée aux cotés de FIVE FINGER DEATH PUNCH ou encore PAPA ROACH, IN THIS MOMENT et d'avoir ainsi roulé leur bosse profite pleinement aux quatre tracks, qui sentent bon l'expérience, la détermination et surtout un groupe aux six membres (pour « Downfall ») qui savent indubitablement ce qu'ils veulent, où ils veulent aller et créer comme atmosphère. A noter à la production, la patte de Grant McFarland à l'Atrium Studio, cet artiste accompli que FATN considère comme son septième membre et avec raison vu que l'homme a, à nouveau, su capter l'intensité du propos.
Pari réussi pour FATN qui délivrent un EP « Downfall » de grande qualité et intensité, chaudement recommandé à le découverte et achat et qui se révèle être un très bon moyen d'attendre leur premier album, à sortir début 2016: « Day One ». D'ailleurs, le titre « Through It All » de cet EP, est une avant première puisqu'il est tiré du prochain album.
FATN assurent, tout simplement !
Tasunka

Track List "Downfall":
01. Downfall
02. Lost and Alone
03. Land of Make Believe
04. Through It All

FROM ASHES TO NEW Line-Up on "Downfall":
-Matt Brandyberry : Vocals/Guitar/Keys/Programming
-Chris Musser : Vocals
-Dan Kecki : Guitar
-Branden "Boo" Kreider : Guitar/Vocals
-Garrett Russell : Bass
-Tim D'onofrio : Drums
---
---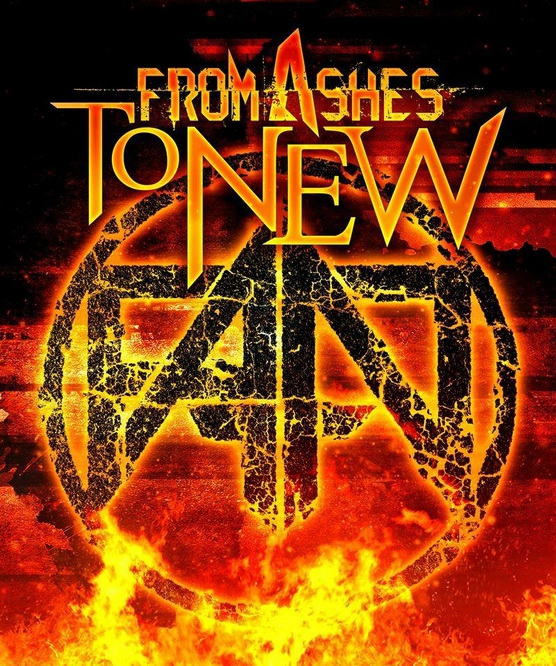 ---
---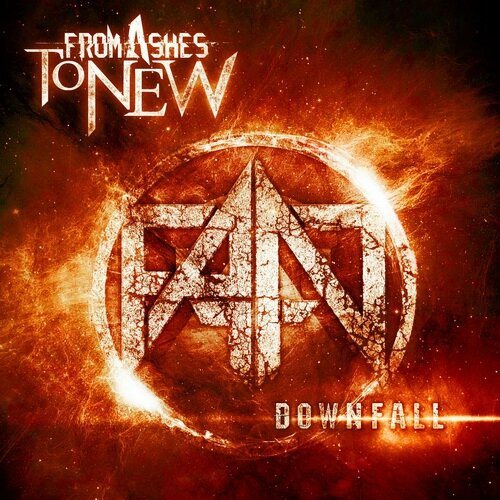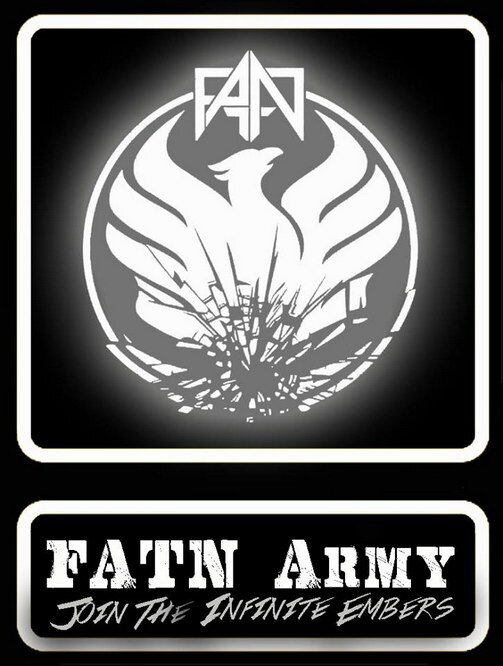 26 janvier 2015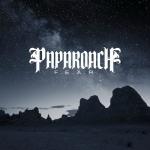 PAPA ROACH " F.E.A.R."
(Eleven Seven Music / Warner)
Sortie : 27 Jan 2015

Et de huit pour PAPA ROACH et que les fans pouvaient attendre cet album, tant le groupe ne cesse d'assurer de part ses compositions ravageuses et ses paroles personnelles
En effet, ce nouvel opus des américains, porte la barre haute, en étant à la fois fort de moments lourds et tout en proposant un aspect positif, à l'image de la 'lumière que l'on voit à la fin du tunnel », comme le présente le bassiste, Tobin esperance. « F.E.A.R. » se voit doté d'une énergie, d'une spontanéité qui vont droit au but, dues à un fait unique dans l'histoire du groupe, puisque pour la première fois, PAPA ROACH est entré en studio sans avoir de morceaux écrits ; d'où le processus, sur place, qui a permis au groupe d'exprimer ses idées sans prise de tête : via ébauche, composition, enregistrement et passage au titre suivant en usant du même procédé. Et quelle fraicheur, cela peut apporter au long des morceaux !
Le Rock Metal puissant avec de subtiles touches électro, touche son but sans coup férir, avec des californiens ostensiblement bardés d'envie de s'exprimer, de tout donner, tout en profondeur, subtilité et force pour un « F.E.A.R. » réussi, tout simplement !
Quant au son, celui-ci est énorme, grace à la production de Kevin Churko (OZZY OSBOURNE), qui a officié à Las Vegas, avec son fils, Kane, pour ce faire. A noter, en cerise sur la galette, deux guests : Maria Brink (In This Moment) pour le titre « Gravity » et Royce Da 5'9'' sur « Warriors »
Ce « F.E.A.R. », acronyme de « Face Everything And Rise », est un coup de cœur !
PAPA ROACH sera en tournée, ce qui est toujours un événement, même s'il est à noter que leur seule date hexagonale du 7 mars 2015, à Paris au Trianon, affiche complet et ce, depuis 6 semaines ! :)
Tasunka
« F.E.A.R. » Tracklisting :
01- Face Everything And Rise
02- Skeletons
03- Broken As Me
04- Falling Apart
05- Love Me Till It Hurts
06- Never Have To say Goodbye
07- Gravity (Feat. Maria Brink of In This Moment)
08- War Over Me
09- Devil
10- Warriors (Feat. Royce Da 5'9'')
+ deluxe Edition
11- Hope For The Hopeless
12- Fear Hate Love
PAPA ROACH Tour Dates: here / ici
PAPA ROACH Line-Up :
- Jacoby Shaddix – V
- Jerry Horton – G
- Tobin Esperance – B
- Tony Palermo – D
-