11 août 2016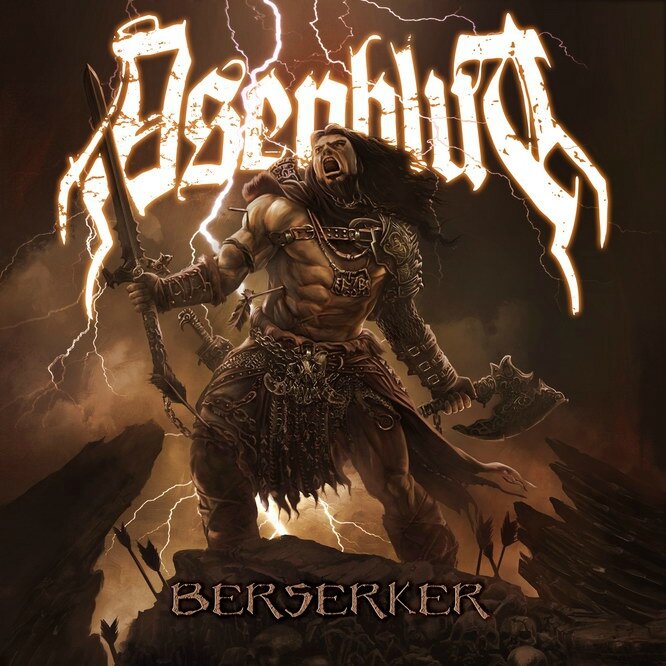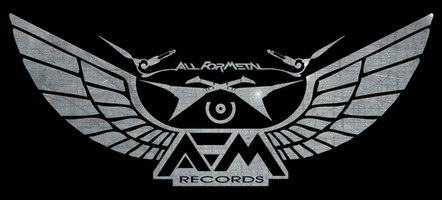 - out on August 19th 2016 -
ASENBLUT ne sont pas pour les petites natures, comme le prouve leur Pagan habilement couplé avec du Modern Black, du Death Melodic, une pointe de Heavy et du Viking Metal du meilleur cru ;
un cocktail qui fait souffler un vent de tonnerre dans le paysage Metal, à coups de growl au chant, de guitares qui grondent et ont la puissance rageuse ainsi que l'accroche mélodique chevillées aux riffs ou aux soli, et sans omettre de citer une section basse-batterie imparable comme une attaque viking. « Berserker » fait songer notamment aux incontournables AMON AMARTH, BEHEMOTH ou encore IRON MAIDEN, , IMMORTAL, que le groupe apprécie particulièrement, sans pour autant les copier, loin de là: en effet, les cinq de Göttingen ont leur personnalité musicale propre et sont bien ancrés dans leur univers où se mêlent ambiances mythologiques fortes, références historiques sur une solide assise de morceaux écrits et interprétés, la passion chevillées au corps.
Pour leur troisième album, « Berserker », confirme la bonne impression que les allemands ont su distiller lors de leur parcours depuis la création de groupe, une décennie plus tôt. Rajoutez à cet opus bardé d'énergie Viking brute, une pochette réalisée par non moins que Peter Sallai (Sabaton, WASP, Kreator, Satyricon, Kataklysm, Annihilator, Mayhem, Powerwolf), un mixage et enregistrement au célèbre studio Greenman via Seeb Levermann (ORDEN OGAN) et vous aurez compris que ASENBLUT ont réuni tous les atouts pour attirer une nouvelle fois l'attention sur eux et prouver ,mais en était-il encore besoin?, que
cette formation d'outre-Rhin vaut le détour !
Tasunka

« Berserker » Track-listing :
01- Berserkerzorn
02- Titanenerbe
03- Offenbarung 23
04- Helden Des Ewigen Sturms
05- Auf den Feldern Von Flandern
06- Drachenborn
07- Des Alchemisten Elixier
08- Bittere Wacht
09- Berserkers Ruhmeserinnerungen
10- Schatten Über Arkham
11- Horizonte
12- Auf Grauen Schwingen
13- BONUS TRACK:
Berserker Rage (English lyric version)

ASENBLUT Line-Up:
-Tetzel von Asenblut : V
-Claus Cleinkrieg : G
-Balrogh : D
-Yuri : G
-Deimos : B
---
---
---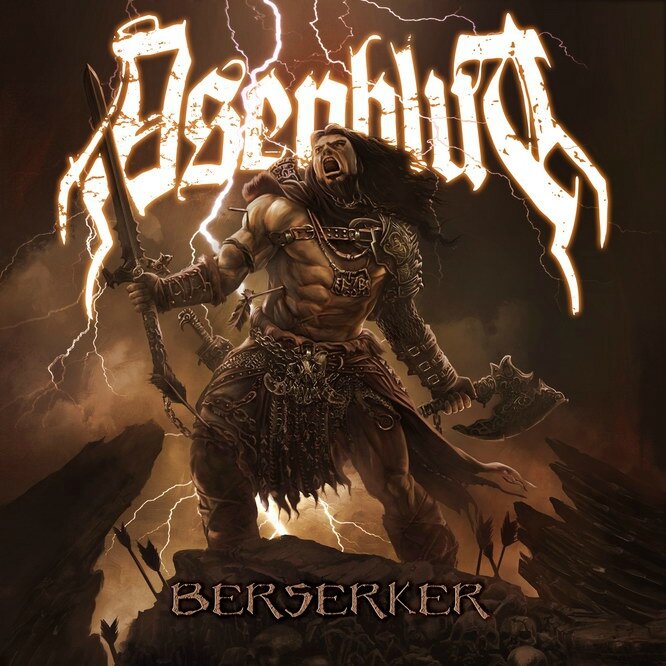 ---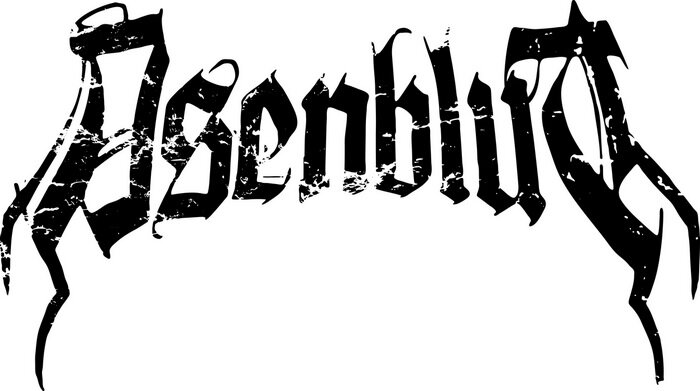 ---
10 janvier 2015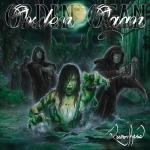 ORDEN OGAN "Ravenhead"
(AFM Records)
Release Date : 16 January 2015
Pour bien démarrer cette année 2015, ORDEN OGAN apporte un vent de Power Metal mâtiné d'épic, énergétique et rythmé, mélodique en diable, de quoi donner une de ces envies de mordre la vie à pleines dents, remonté à bloc en entendant, notamment la dynamisme des guitares, des chorus, de l'ensemble du groupe qui se donne sans retenue, sur : « Ravenhead », « F.EV.E.R. », « Here At The End Of The World » avec non moins que Chris Boltendahl de GRAVE DIGGER venu pousser la note en compagnie de ses compatriotes allemands, « Sorrow Is Your Tale » avec, cette fois, Joacim Cans au chant (HAMMERFALL) en compagnie de Seeb (Levermann), l'instrumental « In Grief And Chains » ou enfin, sur l'émouvant, « Too Soon »
Et vogue ce " Ravenhead " dont on ne peut que souligner la qualité autant des compositions accrocheuses, de l'artwork une nouvelle fois confié à Andreas Marschall, que de la production moderne pour un Metal qui allie classique et moderne, Folk et Epic. Avec ces accents qui font penser parfois à BLIND GUARDIAN, une pointe de RUNNING WILD, voire de GRAVE DIGGER, le groupe a néanmoins affirmé son style propre et « Ravenhead » le prouve : pas de temps mort, du métal, des chœurs à reprendre à l'unisson, beaucoup de détails dans les morceaux à entendre, en somme, ORDEN OGAN nous livre un album qui ravira beaucoup de monde
La tête pensante du groupe, Seeb aux chant et guitare, s'est chargé de la partie production - mixage, des paroles, de la composition où il se taille la part du lion mais avec l'intervention des autres membres du groupe, cette fois, ce qui est à saluer et le résultat est à la hauteur des attentes, d'autant que Dennis Köhle (LACUNA COIL, SODOM) s'est chargé du mastering

Chaudement recommandé, donc, autant l'album que d'aller voir les allemands en live :)
ORDEN OGAN sera en tournée (voir dates ci-dessous) en février 2015, avec HAMMERFALL !

Tasunka
ORDEN OGAN Line-Up :
- Seeb Levermann - V/G
- Tobin Kersting - G
- Niels Löffler - B
- Dirk Meyer-Berhorn - D
ORDEN OGAN "Ravenhead" Tracklist :
01. Orden Ogan
02. Ravenhead
03. F.E.V.E.R
04. The Lake
05. Evil Lies In Every Man
06. Here At The End Of The World
07. A Reason To Give
08. Deaf Among The Blind
09. Sorrow Is Your Tale
10. In Grief And Chains
11. Too Soon
- Bonus tracks on ltd. Digipak: "F.E.V.E.R" (8-bit version), "The Things We Believe In" (folk version)
- Bonus DVD (ltd. Digipak): Live @ Summer Breeze 2013
On tour with HammerFall in January/February:
- Jan 16 Bremen (GER)
- Jan 17 Oberhausen (GER)
- Jan 18 Cologne (GER)
- Jan 19 Tilburg (NL)
- Jan 20 Antwerp (BE)
- Jan 22 Stuttgart (GER)
- Jan 23 Kaufbeuren (GER)
- Jan 24 Pratteln (CH)
- Jan 25 Pratteln (CH)
- Jan 26 Munich (GER)
- Jan 28 Milan (IT)
- Jan 29 Lyon (FR)
- Jan 30 Barcelona (ES)
- Jan 31 Madrid (ES)
- Feb 01 Bilbao (ES)
- Feb 03 Paris (FR)
- Feb 04 Frankfurt (GER)
- Feb 05 Saarbrücken (GER)
- Feb 06 Prague (CZ)
- Feb 07 Bamberg (GER)
- Feb 09 Graz (AT)
- Feb 10 Vienna (AT)
- Feb 12 Berlin (GER)
- Feb 13 Hamburg (GER)
- Feb 14 Fulda (GER)
12 décembre 2012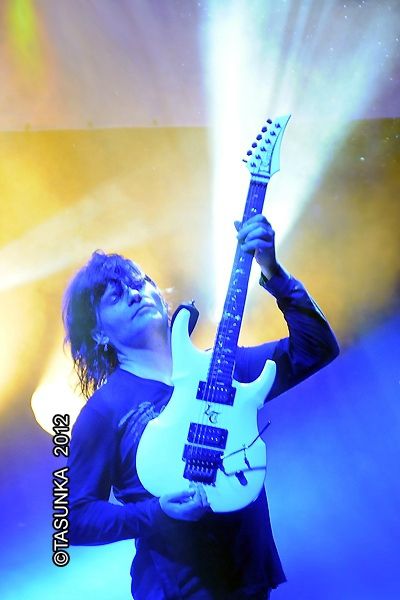 Luca Turilli's RHAPSODY / FREEDOM CALL / ORDEN OGAN @ Paris, Dec 09, 2012, All The Live Photos: ici / here ;)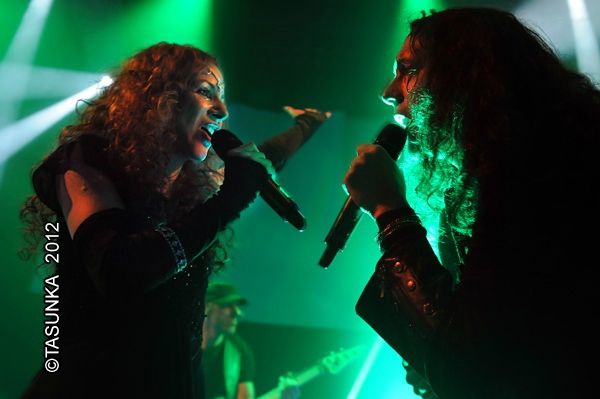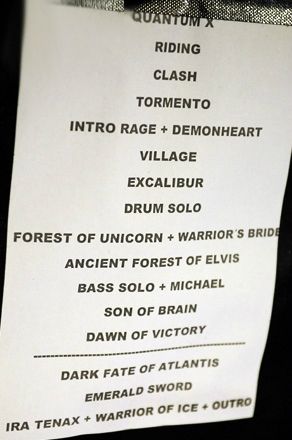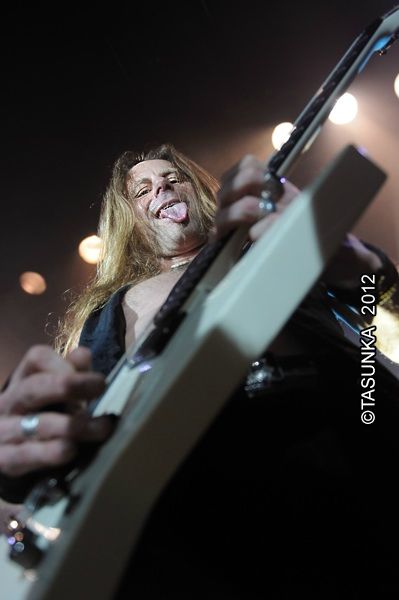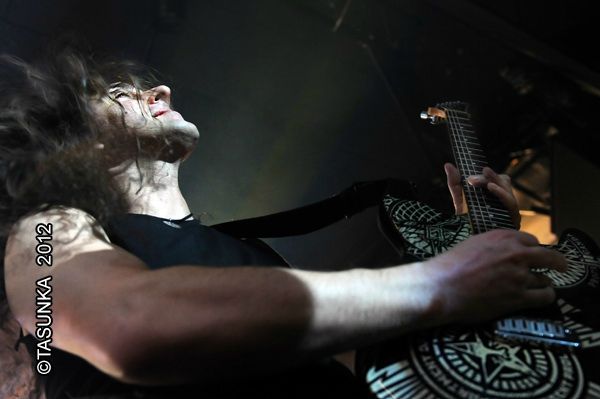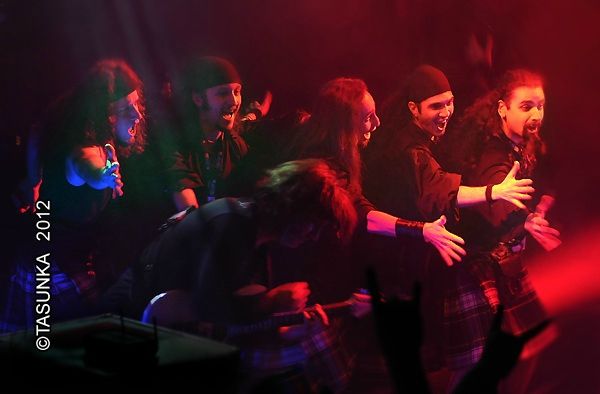 14 avril 2011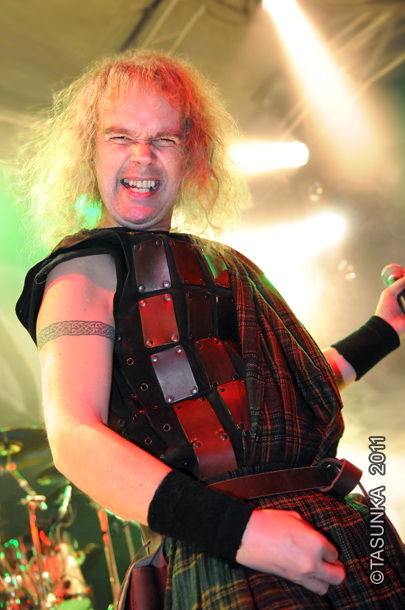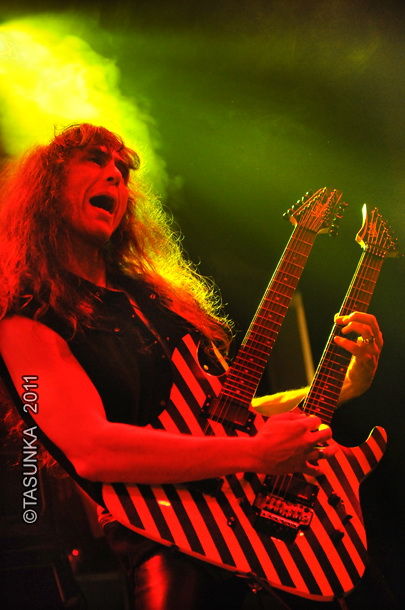 GRAVE DIGGER / ORDEN OGAN @ Paris, April 11, 2011, live photos: ici / here ;)
GRAVE DIGGER / ORDEN OGAN @ Paris, April 11, 2011, live report (French) : ici / here ;)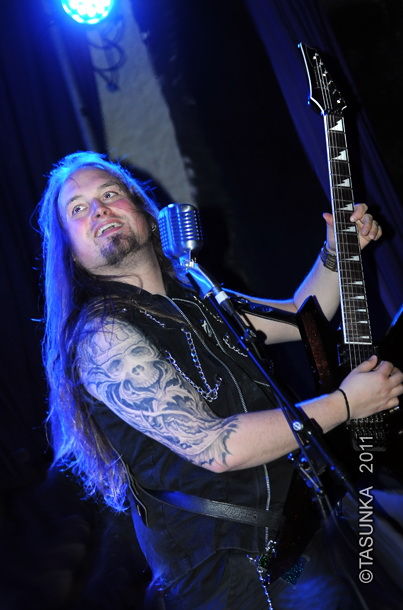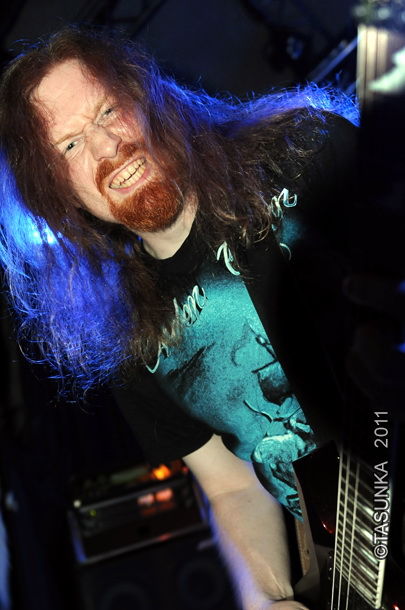 Metallian, VS Webzine & Garmonbozia Inc.présentent: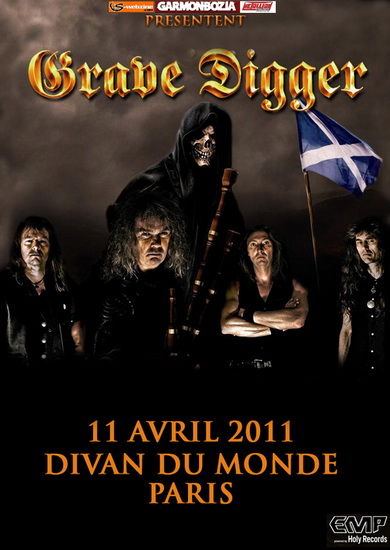 Grand Magus et Sister Sin, initialement prévus, ne pourront finalement pas assurer la tourné, aussi est-ce les compatriotes du groupe ORDEN OGAN, qui accompagnent GRAVE DIGGER sur les routes européennes.
Devant un Divan Du Monde chargé à bloc et fervent dans son soutien, chaud comme la braise dans sa participation sur les refrains, toute la soirée durant, les deux formations allemandes ont mis le feu :)
(Live report / Photos: Tasunka)
GRAVE DIGGER / ORDEN OGAN @ Paris, April 11, 2011, live photos: ici / here ;)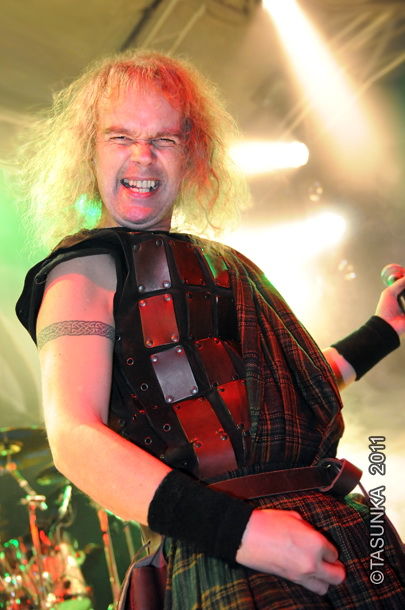 ORDEN OGAN font du bon Heavy Power Metal assez typique du style pratiqué outre-Rhin et malgré ce que le chanteur / guitariste, Seeb, a affirmé en anglais au public, non, ce n'était pas la première fois que le groupe venait à Paris. Il faut avouer que leur précédent et véritable baptême du feu, s'était fait sans gloire, le 20 novembre 2010, dans un Trabendo parisien quasi vide lors de leur set, qui et on se demande encore pourquoi, était placé en ouverture sur une affiche présentant TIAMAT / MELECHESH / STONEMAN. Erreur de casting d'alors, vite réparée ce 11 avril 2011, puisqu'aux côtés du Heavy de GRAVE DIGGER, ORDEN OGAN avait enfin sa place. Classique, mélodique, énervé, le groupe s'en est plutôt bien sorti face à une foule assez réceptive au style pratiqué, notamment lors de leur morceau phare « We Are Pirates » à la Running Wild et dont l'ex-Running Wild, Majk Moti (guitare) vient d'ailleurs faire une apparition amicale sur le clip délirant du groupe :)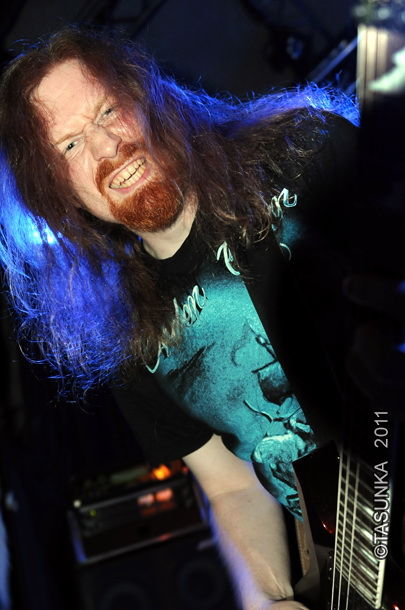 GRAVE DIGGER , c'est du Heavy qui est devenu un classique depuis 20 ans de carrière et même plus, avec la voix immédiatement reconnaissable de son leader et chanteur: Chris Boltendahl et ses riffs, ses rythmiques ainsi que ses envolées guerrières, sur fond de mythologie inspirée des templiers, de la légende d'Excalibur, de la bible, entre autres. L'arrivée en kilt du chanteur a fait rugir le public d'une seule voix et c'est sans répit aucun, que le concert s'est déroulé, bien rodé, titres après titres qu'ils soient anciens et plus récents, tels que « The Last Supper », « Excalibur », « Knights Of The Cross », « Circle Of Witches », « Morgane Le Fay », Chacun d'eux faisait mouche et après un retour en pantalon de Chris Boltendahl, suivi d'un déshabillage du guitariste Axel Ritt, qui s'est retrouvé torse nu pour ses soli, et ses acrobaties, option au sol, debout, sur le kit de la batterie de Stefan Arnold, pour exemples et le tout sans cesser de délivrer la puissance, chapeau ! Au passage, il est à noter que le batteur possède un jeu direct et efficace, avec ce qu'il faut de variété pour coller à l'ambiance des morceaux. Quant à H.P. Katzenburg, ou « The Reaper », toujours en costume de faucheuse et masque sur le visage, celui-ci a joué plusieurs roles: à savoir, arriver en jouant de la cornemuse, ou interpéter des saynètes avec corde de pendu et ebfin, jouer un solo plutôt bien fait, avec fumigène d'ambiance bien présent. Jens Becker (en parlant de RUNNING WILD, le bassiste a côtoyé il y longtemps le groupe, lui aussi) était plus discret sur scène, mais non moins redoutablement carré dans ses rythmiques
C'est donc au terme d'un concert bien exécuté, que GRAVE DIGGER a joué le rappel sans lequel un gig du groupe ne serait pas complet : « Heavy Metal Breakdown » qui a beau avoir plus de 26 ans, fait toujours aussi bien son office :)
Chris Boltendahl ayant prévenu la foule qu'en cas de stage diving ou de mosh pit, il stopperait net le concert, le public s'est bien tenu, sauf quelques tentatives avortées de réaliser ce qui était défendu, ce qui a donné un chanteur en plein chant, en train de froncer les sourcils et d'indiquer d'un indew impératif qu'il n'était pas question de monter sur scène. L'idée est bonne et c'est appréciable de ne pas se faire écraser au premier rang et à la fois, c'était quand même amusant à voir, un chanteur charismatique qui joue les dresseurs de fauves, avec le pied en avant, prêt à repousser tout stage diver en puissance
Un salut de fin plus tard et surtout avec un sourire et une disponibilité à toutes épreuves, Chris Boltendahl et ses comparses se sont volontiers laissé photographier et saluer, se montrant très accessibles à un public ravi de les approcher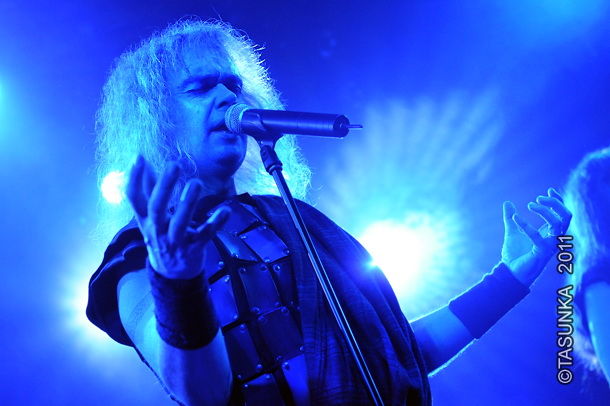 Un bémol à souligner, le groupe a clos son concert avec un quart d'heure d'avance sur le planning prévu et la raison supposée en est que la setlist a été respectée, mais que ce sont les apartés du chanteur avec le public, qui n'ont pas été aussi nombreux que prévu, d'où une avance de 15 minutes sur l'horaire, les morceaux ayant été enchainés sans speech intermédiaire. C'est clair que quand ça joue aussi bien, on en aimerait toujours plus :)
Très bon concert de pur Heavy Metal, en tout cas, et y être a été un must pour tout fan de très bon Heavy, executé dans les régles de l'art :)