06 novembre 2017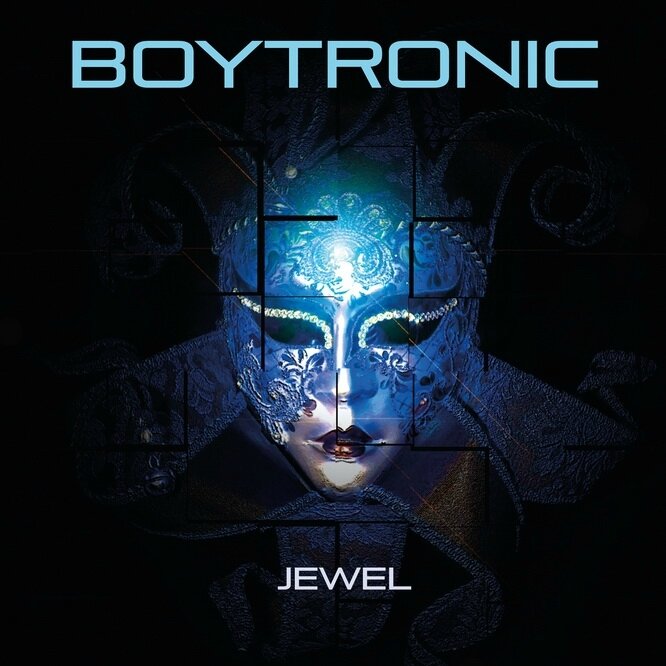 Release: November 3rd, 2017 on Oblivion/ SPV and Metropolis Records (US)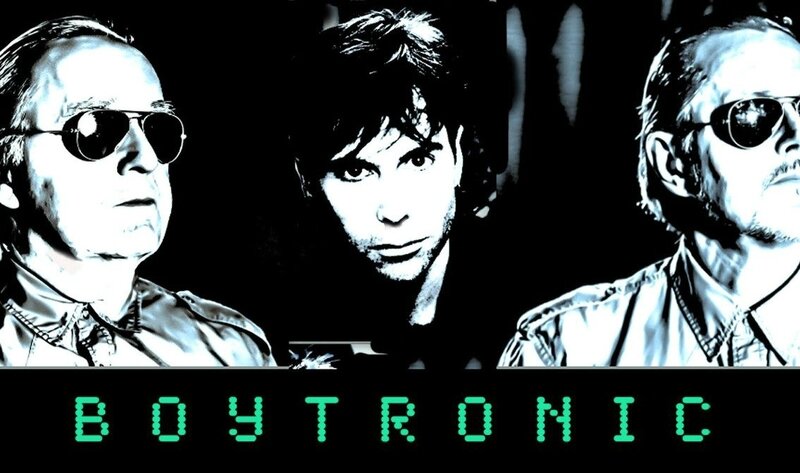 BOYTRONIC est avant tout un projet plus qu'un groupe, mais un projet de musique électronique Pop, solide car exécuté par deux passionnés de musiciens aguerris, Hayo Lewerentz (aussi label manager de MAJOR RECORDS) et Ingo Hauss.
Depuis les débuts en 1983, les allemands, accompagnés d'un chanteur, ont aligné les albums studios, les singles ainsi que les prestations live, glanant au passage une forte adhésion et une reconnaissance méritée autant de la part du public que des critiques unanimes à saluer l'accroche indéniable qui caractérise les BOYTRONIC, ainsi que la qualité affichée de leur Pop électro, son intensité propre à faire danser, vibrer et sa saveur mystérieuse qui épice le tout. Après plus d'une décennie séparant leur dernière oeuvre « Dependence » (2006), « Jewel » signe le retour de la formation sur le devant de la scène et avec un album d'une richesse affirmée, multicolore, qui fleure bon les multiples sources en terme de gouts musicaux qui animent les protagonistes : au long de « Jewel », la patte de l'electro, le son propres au groupe, font leur œuvre avec classe et beaucoup de variété inspirée et prenante. Le nouveau chanteur, anglais, James Knights (Scarlet Soho sur trois albums) se fond parfaitement dans l'esprit qui anime ses partenaires, sa voix faisant merveille et echo au beats, aux samples, aux atmosphères riches générées de bout en bout par le duo fondateur. Accrocheur, chaque titre, au choix, hypnotise, fait bouger, vibrer, c'est selon. L'esprit de l'électro eighties est bien vivant et percutant grâce à BOYTRONIC qui délivrent de nouveaux morceaux, reprise de U2 incluse, qui assurent tous à créer des feelings prenants autant aux niveaux musical, sonore, que du point de vue des paroles qui ne sont pas en reste.
Vous voulez de l'Electro Pop de premier choix ? le bien nommé « Jewel » est pour vous !
So, 'Welcome back BOYTRONIC' !

Tasunka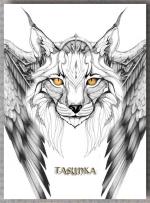 « Jewel » Track listing :

01. Time After Midnight
02. The Universe
03. Mad Love
04. Share
05. My Baby Lost Its Way
06. Jewel
07. Dark Passion
08. Free To Love
09. Big Hands For The Dreamers
10. Disco City
11. New Year's Day (U2 Cover)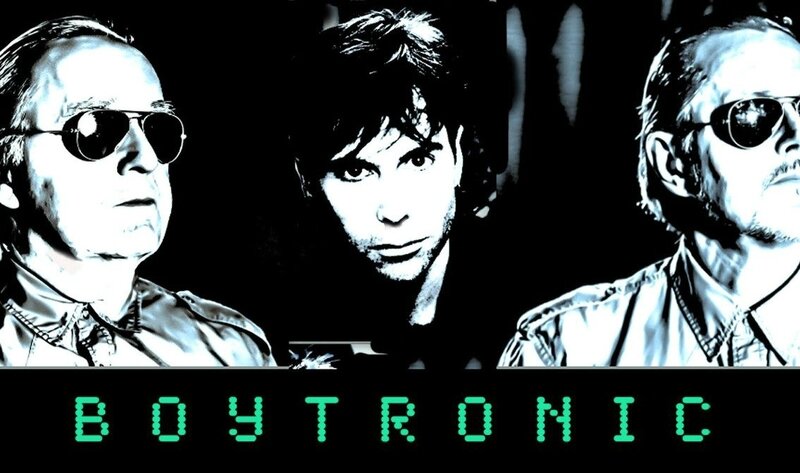 BOYTRONIC Line Up:

-James Knights
-Hayo Lewerentz
-Ingo Hauss
BOYTRONIC Discography:
THE WORKING MODEL (1983)
THE CONTINENTAL (1985)
LOVE FOR SALE (1988)
BOYZCLUB REMIXES (1991)
THE HEART AND THE MACHINE (1992)
AUTOTUNES (2002)
THE WORKING MODEL – REVERSE (2003)
MAXI (2004)
THE CONTINENTAL – REPLACE (2005)
DEPENDENCE (2006)
STARS HITS – НОВОЕ ЛЮБОВНОЕ НАСТРОЕНИЕ (2006)
new: JEWEL (Release date: 03 November 2017)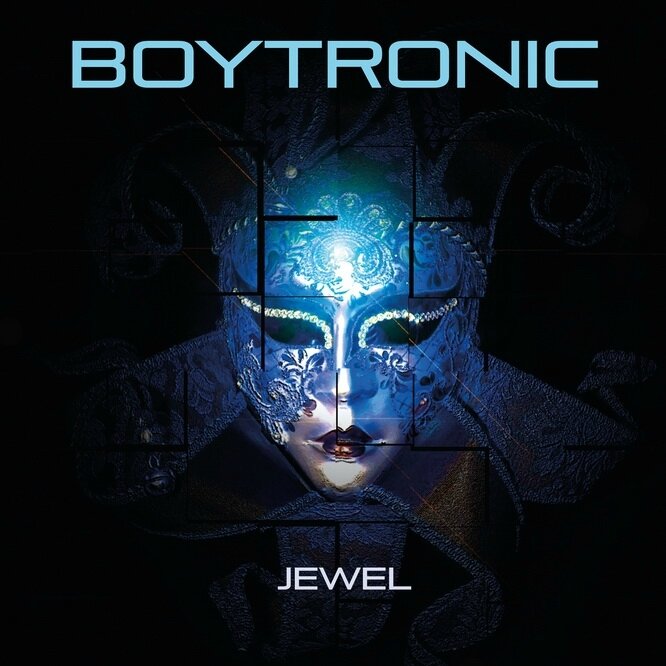 ---
04 avril 2017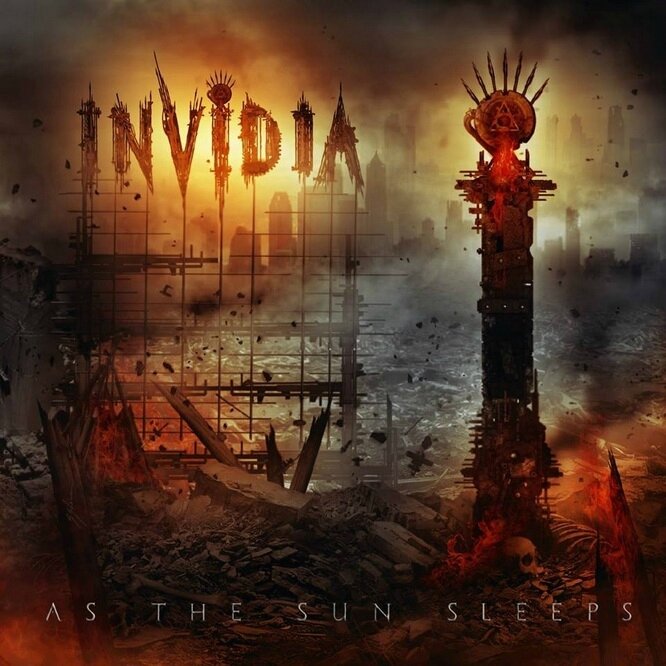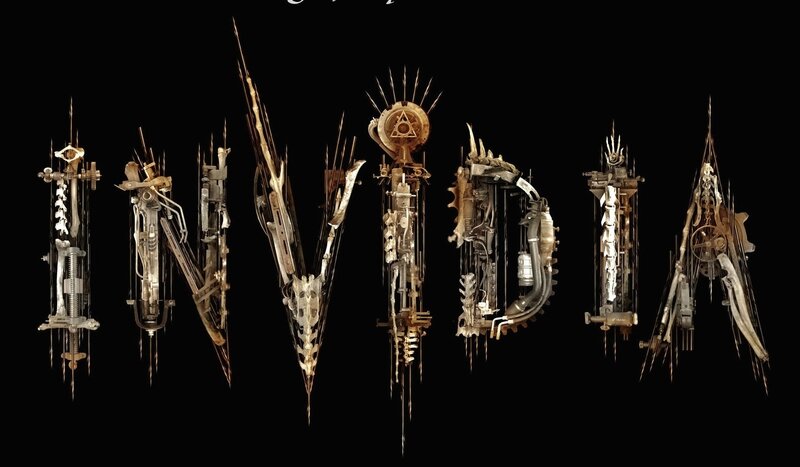 Release: 31st March 2017
(SPV / STEAMHAMMER / OBLIVION)
Si on vous dit qu'un groupe récemment formé, comprend des pointures à tous les postes et se nomme INVIDIA ('envie'), vous levez un sourcil et quand on voit que le line-up est formé par un menu de premier choix : Travis Johnson (In This Moment), Brian Jackson, Marcos Medina Rivera (both ex-Skinlab), Matt Snell's (ex-Five Finger Death Punch et que vient compléter Darren Badorine, là, vous vous retrouvez à lever les deux sourcils avec intérêt et avec raison: en effet, cette all-star de groupe qu'est INVIDIA a un sacré paquet d'atouts dans son jeu, via l'expérience, la passion et la pèche que tous ses membres affichent au compteur avec leur précédentes formations et à présent avec ce premier album sous la bannière des frères qui forment INVIDIA, « As The Sun Sleeps ».
Cette bande est une véritable fraternité de musiciens aussi doués et talentueux les uns que les autres et cela s'entend au long des titres, que l'on soit sur des riffs massifs et bien balancés, bardés de groove et de force, que sur les vocaux et chorus du même ordre ou la section redoutable basse-batterie qui se voit autant mise en avant que ses collègues. Le fait que chacun des membres du groupe vienne d'un large spectre Metal et Rock, apporte beaucoup de richesse aux morceaux et dégage de même, une superbe puissance que l'on se prend avec délectation dans la face, morceau après morceau. 'Ca envoie du bois', cet « As The Sun Sleeps » : on sent la rage de vaincre au long de ce premier opus, une envie de tout donner, une détermination qui a pour écho celle d'un certain Rocky Balboa, à qui Travis Johnson aime comparer le parcours, l'identité d'INVIDIA. D'ailleurs, le livret fort réussi au demeurant, démarre par une citation tirée du film « Rocky ». Sans omettre d'afficher à ce tableau d'honneur pour INVIDIA, une production due aux bons soins du producteur mais aussi manager du groupe, Logan Mader (ex-MACHINE HEAD), une production, donc, racée et massive à la fois qui met en valeur le propos avec beaucoup d'habileté.
En somme, vous l'aurez compris, une formation qui compte vient de s'éveiller, INVIDIA et pour sa première sortie, elle assure l'intensité, la passion et le savoir-faire : très accrocheur et convaincant, INVIDIA met dans le mille et se révèle être un groupe à suivre et de très près encore !
Etant donné qu'aucun des membres de la bande ne considère INVIDIA comme un side-project, même s'ils sont occupés avec leurs autres formations, des dates de concerts pourraient peut-être voir le jour, qui sait ? En attendant, prêts à se prendre une claque avec « As The Sun Sleeps » ? Alors, INVIDIA est pour vous :)

Tasunka

INVIDIA Line-Up:
-Travis Johnson (ITM) - Vocals
-Brian Jackson (Skinlab) - Guitars/Vocals
-Matt Snell (5FDP) - Bass
-Marcos Medina (Skinlab,TMG) - Guitars
-Darren Badorine – Drums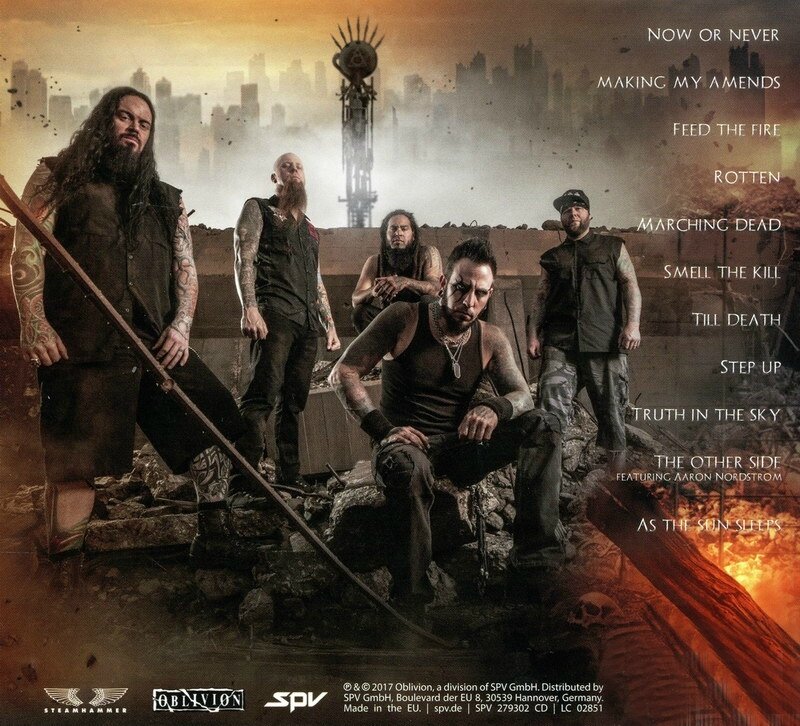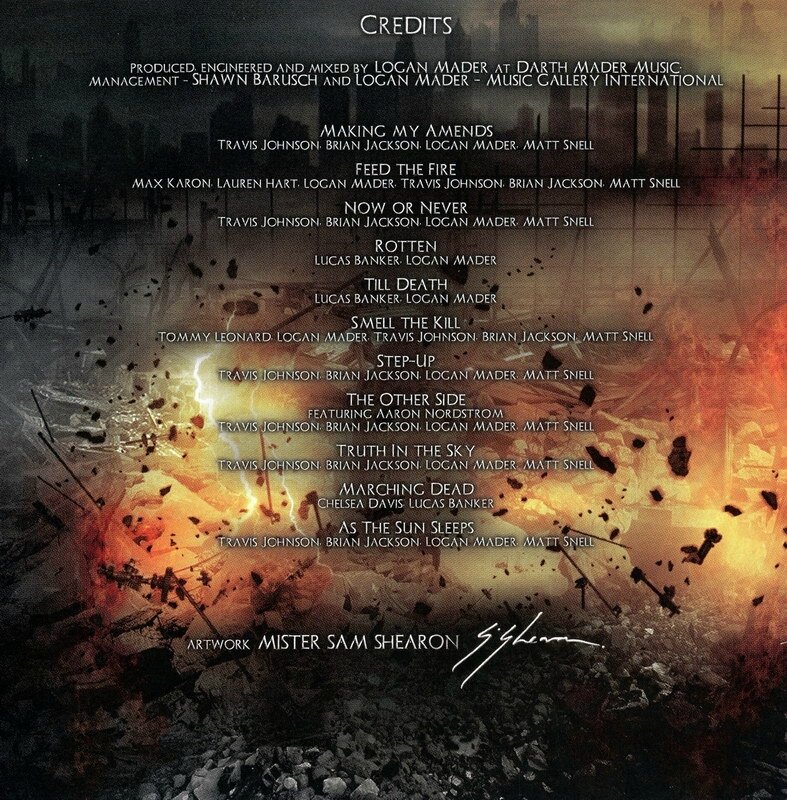 ---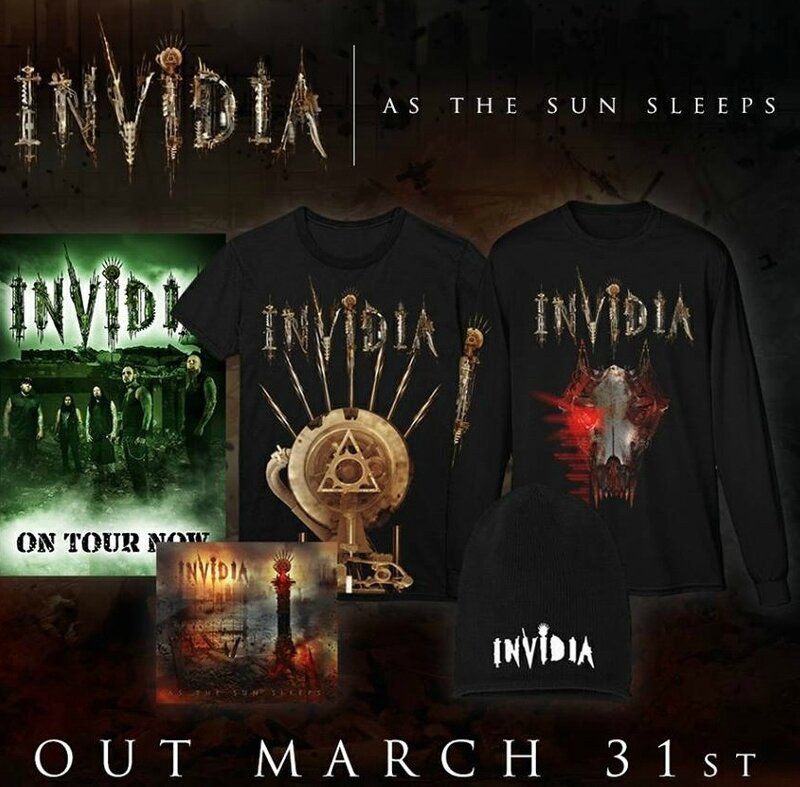 ---
---
25 août 2015
Release: 28 August 2015
DIE KRUPPS, c'est l'un de ces groupes pionniers qui ont forgé l'histoire de leur audace et au long des dernières décennies ont affirmé leur marque de fabrique, leur sceau musical : un crossover de Metal Indus avec des riffs Thrash pour les allemands et ce, depuis leur album acclamé de 1992 : «I» au sein duquel on pouvait, d'ailleurs, trouver le désormais classique titre: « Metal Machine Music ».
Avec « V-Metal Machine Music », la tête pensante et fondateur du groupe, Jürgen Engler et ses partenaires, avaient en tête l'envie de revenir à l'esprit, l'énergie brute des 90s, une ré-orientation vers la sonorité des guitares et séquenceurs de cette époque, et par conséquent de proposer un album que Jürgen Engler, lui-même, présente comme tel : brut et rude !
Effectivement, tout y est durci; du pur Indus / Metal Thrash,avec cette rugosité chaude de la voix, des synthétiseurs à la sonorité analogique qui détonne et ce, de façon tout à fait intentionnelle, des attaques subtiles et imparables des guitares, des chœurs masculins, des basse et batterie. On se prend, c'est clair, une déferlante de puissance, comme la sensation d'être immergé dans une époque post apocalyptique et pourtant, c'est hymnique, fort dans son concept, et aux paroles qui rappellent que non, ce côté dur est bel et bien tiré du présent et des événements actuels où tout extrême est possible. Comme notamment le dépeint le très bon morceau "Fly Martyrs Fly" directement inspiré du tragique événement survenu en mars 2015: ce co-pilote qui s'est suicidé en faisant s'écraser l'avion de ligne dont il était en charge, avec tous ses passagers et membres d'équipage à bord..
Le chant principalement en anglais est ponctué de deux titres en allemand et fonctionne dans les deux cas, apportant à l'atmosphère déjà en place avec les instruments, le tout étant au diapason pour vous transporter aux côtés de DIE KRUPPS et de leur vision du monde, de ce témoignage de cette réalité extrême où nous vivons tous.
A noter que si la majorité des morceaux sont des nouvelles créations avec beaucoup d'implication du guitariste Marcel Zürcher aux côtés de Jürgen Engler et Ralf Dörper, certains de ceux-ci étaient des ébauches déjà existantes et re-travaillées en 2015 pour devenir des titres à part entière sur le nouvel effort. Tels les morceaux datant de deux-trois ans pour certains et de plus longtemps, de 1985, pour d'autres dont "Alive In A Glass Cage", qui avait été écrit en même temps que la version originale de « Fatherland ». "The Vampire Strikes Back", quant à lui, avait vu le jour après l'album "Paradise Now » ou « IV- Paradise Now » (1997) si vous préférez et figurait déjà en 1998, dans le jeu vidéo « Wing Commander: Prophecy ». Et puisqu'on en est à l'esprit 90's, il est à saluer comme désormais batteur permanent du groupe, le retour de Volker Borchert (ex-Accu§er) derrière les futs, lui qui a déjà officié avec DIE KRUPPS, deux décennies plus tôt.
« V – Metal Machine Music » porte son nom avec justesse, l'album s'avérant être une de ces productions qu'on aime à laisser défiler encore et encore dans le lecteur autant pour la puissante accroche de chaque titre, que pour la façon très efficace dont le tout sonne.
Retour gagnant pour DIE KRUPPS, en somme !
DIE KRUPPS seront en tournée européenne et en France, chose à saluer, vu que les allemands avaient vu leur dernière tournée passer en Europe mais pas par l'hexagone : ce sera à Paris le 15 septembre prochain, pour une date, à n'en pas douter, qui va valoir le déplacement!

Tasunka
"V - Metal Machine Music" Tracklisting:
CD1
01-Die Verdammten (Prelude)
02-Kaltes Herz
03-Battle Extreme
04-Fly Martyrs Fly
05-The Truth
06-Road Rage Warrior
07-Vampire Strikes Back
08-Alive In A Glass Cage
09-Branded
10-Kaos Reigns
11-The Red Line
12-Bonded By Blood
13-Volle Kraft voraus
CD2
01-Kaltes Herz (Reworked By Darkhaus)
02-Alive In A Glass Cage (Remixed by Faderhead)
03-Road Rage Warrior '82
04-Battle Extreme (Demo)
05-Kaos Reigns (Demo)
06-The Vampire Strikes Back (Demo)
07-Kaltes Herz (Demo)
08-Alive In A Glass Cage (Demo)
Line-Up DIE KRUPPS:
-Jürgen Engler : V
-Ralf Dörper : Synthesizer
-Marcel Zürcher : G
-Volker Borchert : D
-Nils Finkeisen : G
---
DIE KRUPPS Live:
02.09 NIEUWE NOR – HEERLEN (NL)
03.09 ATAK – ENSCHEDE (NL)
04.09 NCN FESTIVAL – LEIPZIG (DE)
05.09 IN EXTREMO JUBILAUM – ST. GOARSHAUSEN (DE)
06.09 FZW – DORTMUND (DE)
08.09 NACHTLEBEN – FRANKFURT (DE)
09.09 FEIERWERK – MUNCHEN (DE)
10.09 SEDEL – LUZERN (CH)
11.09 FREAKOUT – BOLOGNA (IT)
12.09 MMC – BRATISLAVA (SK)
13.09 SZENE – WIEN (A)
15.09 DIVAN DU MONDE – PARIS (FR)
16.09 GARAGE – LONDON (UK)
17.09 KUFA – KREFELD (DE)
18.09 TANZRITUAL FESTIVAL – NEUNKIRCHEN (DE)
19.09 K17 – BERLIN (DE)
20.09 PROGRESJA – WARSAW (PL)
21.09 LUCERNA MUSIC HALL – PRAG (CZ)
22.09 BABEL – MALMO (SE)
23.09 DEBASER MEDIS – STOCKHOLM (SE)
25.09 NOSTURI – HELSINKI (FIN)
26.09 KLUBI – TAMPERE (FIN)
29.09 MELKEFABRIKKEN – SARPSBORG (NO)
30.09 KNUST – HAMBURG (DE)
---