09 août 2017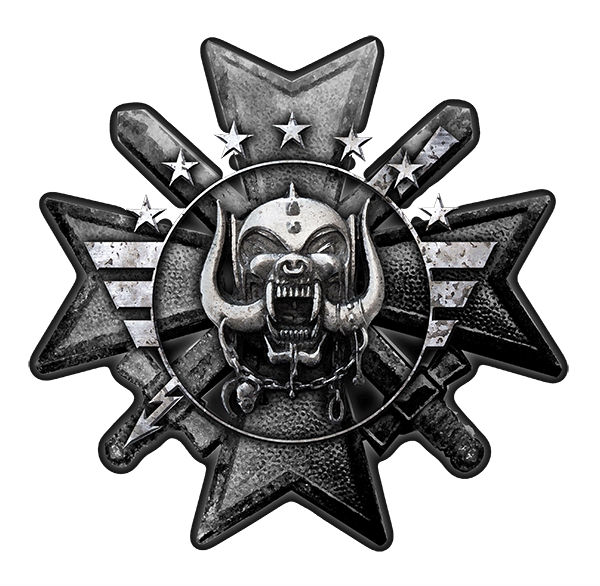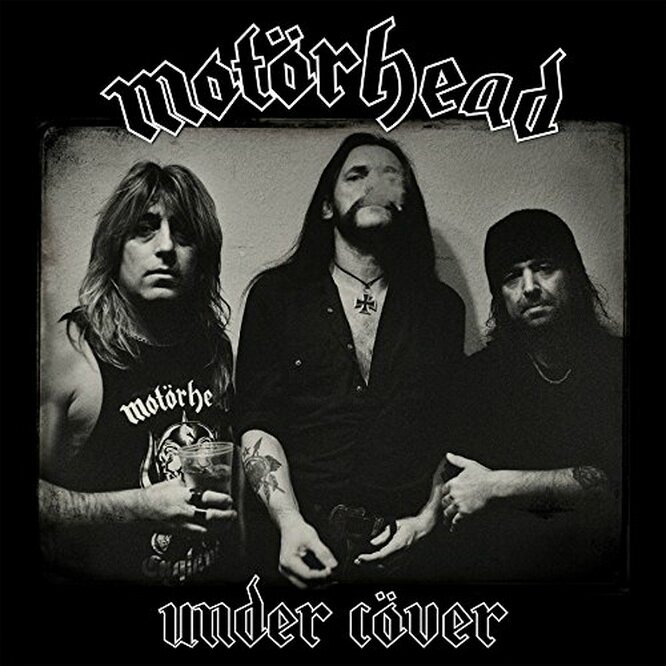 ==> Déjà dispo en précommande:

« Under Cöver »
==> Sortie le 1er Septembre 2017
CD digipak, vinyle, coffret collector & digital
(distribution Warner Music)

Grâce à « Under Cöver », la plupart des reprises enregistrées par Motörhead tout au long de sa prolifique carrière sont enfin réunies sur un seul et même disque ! Certaines sont connues, d'autres beaucoup moins, alors que leur version cosmique du « Heroes » de David Bowie était restée inédite jusqu'à ce jour…
Motörhead qui reprend Bowie, un moment forcément historique !
Plus qu'une simple compilation, « Under Cöver » est un recueil de morceaux particulièrement funs que Lemmy & co aimaient offrir leurs fans en hommage à leurs potes ou leurs pairs…

ONE THING Lemmy Kilmister, Phil Campbell and Mikkey Dee liked to do over their years together in Motörhead, was grab a favourite song by another artist and give it a good old fashioned 'Motörheading'. To run them through the Motörizer if you will. To rock them, roll them and even give them an extra twist and edge.
In celebration of some of those finest moments, the band will release "Under Cöver", a collection of some of their best covers, and a collection which will include the previously unreleased version of David Bowie's timeless classic "Heroes". Recorded during the Bad Magic sessions in 2015 by Cameron Webb, and was one of the last songs the band recorded together.
"It's such a great Bowie song, one of his best, and I could only see great things coming out of it from us, and so it proved to be," says Phil Campbell, "and Lemmy ended up loving our version."
"He was very, very proud of it," says Mikkey Dee, "not only because it turned out so well but because it was fun! Which is what projects like this should be – fun!"
To that ethic, the rest of the album contains loud and proud, raucous and raging Rock 'N' Roll takes on the likes of "God Save The Queen" (Sex Pistols), "Cat Scratch Fever" (Ted Nugent), "Rockaway Beach," (The Ramones), Breaking The Law" (Judas Priest) and "Whiplash" (Metallica) which earned the band a Grammy in 2005 for Best Metal Performance.
"We were happy with them at the time and we're happy with them now!" affirms Campbell, whilst Dee says, "We should remember that it's about having some fun with songs that we all loved."
So there you are. If that doesn't have you scrambling for your music delivery device, then check your pulse pronto.
Or just start scrambling for a copy of Under Cöver immediately. You won't be sorry.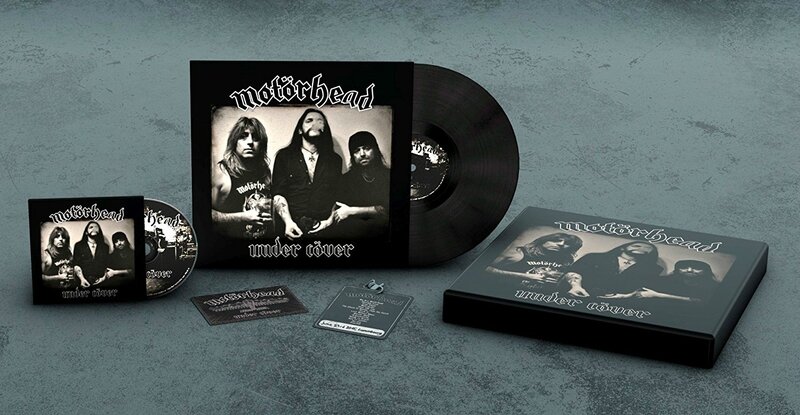 01. Breaking The Law (Judas Priest)- Produced by Cameron Webb / 2008
02. God Save The Queen (Sex Pistols) - Produced by Bob Kulick and Bruce Bouillet / 2000
03. Heroes (David Bowie) - Produced by Cameron Webb) 2015
04. Starstruck (Rainbow) - Produced by Cameron Webb / 2014
05. Cat Scratch Fever (Ted Nugent) - Produced by Peter Solley / 1992
06. Jumpin' Jack Flash (Rolling Stones) - Produced by Bob Kulick and Bruce Bouillet / 2001
07. Sympathy For The Devil (Rolling Stones) - Produced by Cameron Webb / 2015
08. Hellraiser (Ozzy Osbourne) - Produced by Billy Sherwood / 1992
09. Rockaway Beach "Demo Version" (Ramones) - Mixed by Cameron Webb / 2002
10. Shoot 'Em Down (Twisted Sister) - Produced by Bob Kulick and Bruce Bouillet / 2001
11. Whiplash (Metallica) - Produced by Bruce Bouillet and Bob Kulick / 2005

All songs performed by Motörhead:
-Lemmy Kilmister – B/V
-Phil Campbell – G
-Mikkey Dee – D
---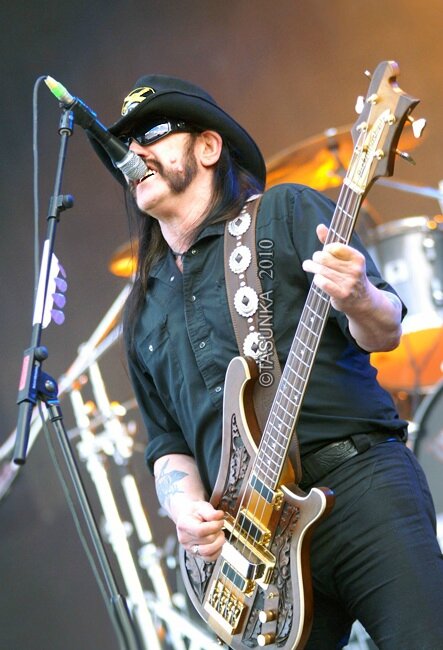 ---
==> Motörhead 'Heroes' - Live at Wacken Open Air 2017, Germany (Lemmy Tribute)
---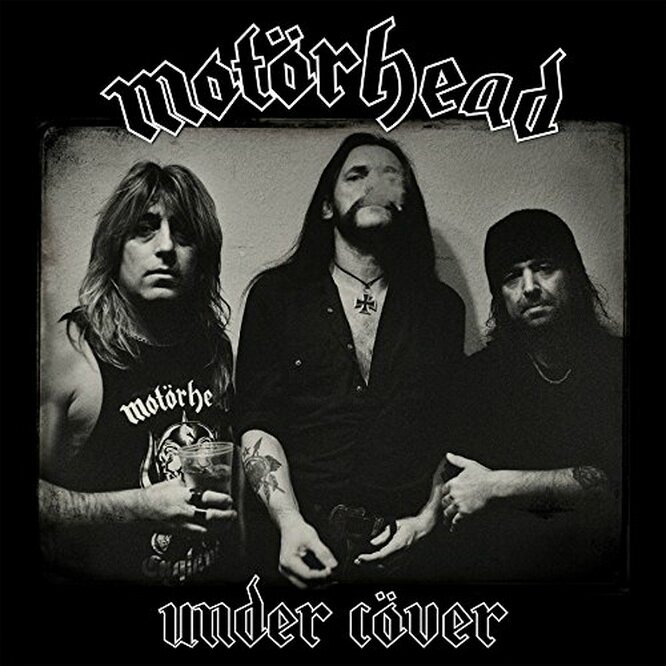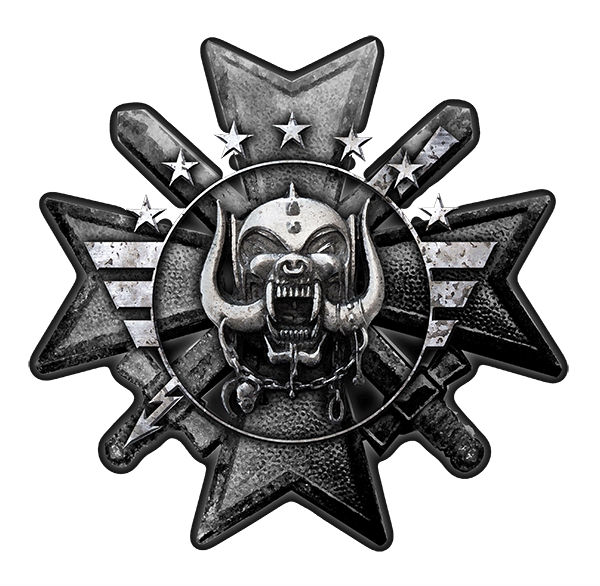 ---
05 janvier 2016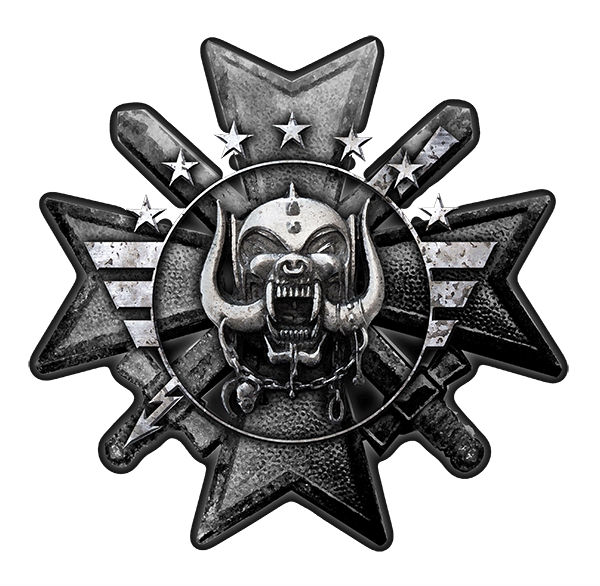 ---
SATURDAY JANUARY 9th
THE WORLD CELEBRATES LEMMY
(The service commencing at 3pm PST and ending at 4.30pm / (23h30 In France): via the internet on MOTÖRHEAD's official You Tube Channel: ==> here
---
On Saturday January 9th, the world will come together and celebrate the life of our friend, and legend, Ian 'Lemmy' Kilmister.
Family and close friends will observe a service at Forest Lawn Memorial Cemetery, Hollywood, commencing at 3pm PST and ending at 4.30pm. With such limited space available on-site, we respectfully ask that you may not attend … but
we want you ALL to be a part of this, so we are setting up a live feed of the service via the internet on Motörhead's official You Tube channel:
==> here
So wherever you are, PLEASE get together and watch the service with fellow Motörheadbangers and friends. GO to your favorite bar, or your favorite club, make sure they have access to an internet connection and toast along with us.
Or simply invite your pals around and celebrate Lemmy's life at home.
Whatever your venue, and however you can, let's be sure to gather globally on Saturday 9th and celebrate the life of our dear friend and irreplaceable icon.
NOTE: For anyone wishing to send flowers, please contact Karen Brando at
Flowers by Michael
If you'd like to make a charitable donation under Lemmy's name, please go to:
Ronnie James Dio Stand Up and Shout Cancer Fund
Please leave your condolences, well wishes and stories on the Facebook officially created: click above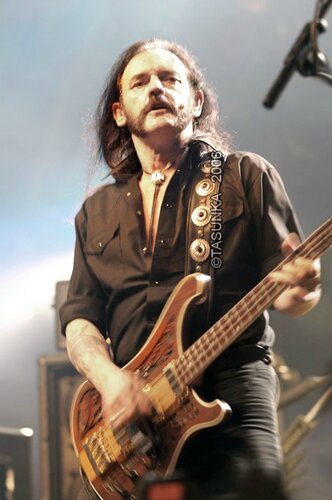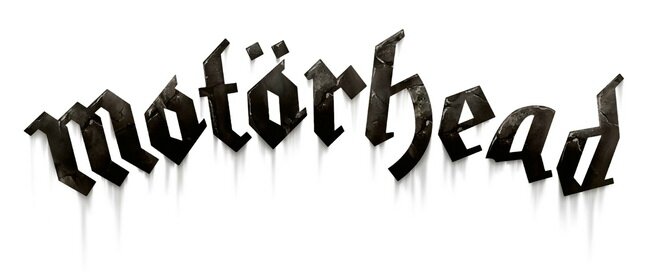 08 novembre 2015

"Guilty As Sin"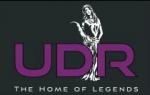 Release Date: 13.11.2015



Pas superstitieuses et elles en ont vu d'autres au long de leur longue carrière, les rebelles rockeuses devenues iconiques, de GIRLSCHOOL, sortent leur 13ième album, un vendredi 13.
Les belles font leur retour après une longue absence pour ce qui est de la sortie d'un nouvel album studio et cela valait l'attente, étant donné qu'avec « Guilty As Sin », nos quatre ladies font montre d'une énergie et d'une passion intactes au travers de leurs nouvelles compositions toutes gonflées à bloc d'un Rock / Hard Rock, accrocheur et hymnique.
Du premier titre d'ouverture « Come The Revolution » qui donne le ton Rock / Hard Rock, à « Take It Like A band », « Guilty As Sin » hymnique au possible ou le punk / Rock « Night Before », en passant par le martèlement hypnotique du très bon « Treasure » qui appelle à chérir la terre ou le succulent mid-tempo d'un « Painful », succulent autant de par son accroche musicale Blues/Rock que par ses paroles, « Guilty As Sin » est un opus plutôt goutu dans son ensemble et même la reprise Rock du hit des Bee Gees « Staying Alive », marche.
En fait, « Guilty As Sin » a une particularité qu'il est bon de signaler : même si la première écoute fait déjà l'apprécier, plus on écoute l'album et plus on l'aime !
Le quatuor est tombé dans la fontaine de jouvence ou plutôt ne l'a jamais quittée, vu que Rock, les petites sœurs de Lemmy le sont encore et toujours, qu'on se le dise et le prouvent avec de furieuses guitares en duo ou solo, qui vous déchirent tout, des vocaux toujours rocailleux et hargneux comme au premier jour, une basse et une batterie solides comme le Metal; rien à dire, GIRLSCHOOL assurent dans l'attaque ou le plus mesuré.
Produit par Chris Tsangarides (Judas Priest, Thin Lizzy) au sein de son 'Ecology Room Studios' dans le Kent anglais, « Guilty As Sin » sonne comme il se doit, brut et net à la fois : Rock, en somme !

GIRLSCHOOL délivrent avec "Guilty As Sin", un album aux morceaux dont on sent d'avance l'effet garanti en live et justement, ces dames emmènent leur Rock pour une tournée européenne d'anthologie aux côtés de leurs homologues et complices masculins de MOTÖRHEAD et SAXON.
Paris, le Zénith, le 15 novembre 2015, marquera, d'ailleurs, le coup d'envoi de ce tour qui vaut le détour :)

Tasunka



Track-Listing "Guilty As Sin" :

01. Come the Revolution
02. Take it like a band
03. Guilty as Sin
04. Treasure
05. Awkward Position
06. Staying Alive
07. Perfect Storm
08. Painful
09. Night Before
10. Everybody Loves (Saturday Night)
11. Coming your Way
12. Tonight
Line-Up:
•Kim McAuliffe - V / G
•Enid Williams - V / B
•Jackie Chambers - lead guitar and backing vocals
•Denise Dufort - D


---
European Tour With MOTÖRHEAD / SAXON: click here :)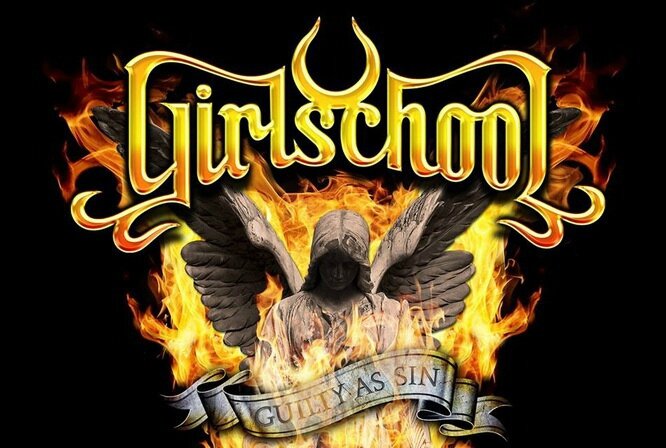 ---
---
---
20 octobre 2015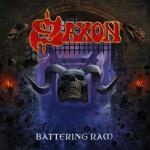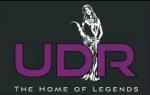 Worldwide Release: October 16th, 2015
La légendaire machine à headbanger et à hymnes, SAXON, sort son 21ième album qui, à l'image de son sobre titre "Bélier" et de sa punchy pochette, en dit long sur l'intention du groupe : l'esprit est à en découdre et à un retour plus marqué au Heavy laissant un peu l'orientation Rock'n Roll, pour revenir à dix nouvelles compositions plus Metal que jamais, fortes et mélodiques à la fois.
« Battering Ram » peut être vu comme une rencontre, une alliance choc et bien équilibrée entre le passé et le futur, pour des morceaux hymniques où les guitares de Paul Quinn et Doug Scarratt s'en donnent à cœur joie que ce soit sur les passages qui demandent leur talent et dextérité affirmée de 'shredder' ou de fins mélodistes et la voix de Biff Byford laisse tout autant épaté, puisque des attaques en aigus façon old school du début des 80's, aux intonations suaves ou feutrées et mélancoliques, Biff Byford assure avec une de ces aisances, prouvant si besoin était, qu'il n'a décidément rien perdu de sa tessiture unique de voix, ni de sa puissance vocale reconnaissable entre toutes. Côté assise rythmique solide comme l'acier et subtile à la fois, c'est toujours le duo Nibbs Carter à la basse et Nigel Glockler derrière les futs, qui assurent le job avec brio.
Le sceau Saxon est bel et bien apposé sur ce « Battering Ram » qui navigue avec panache et efficacité entre touche classique et moderne, délivrant ainsi toute l'étendue du potentiel du groupe au long des dix morceaux qui peuvent se balader entre Heavy hymnique et faire de même la part belle à la fraicheur en laissant l'exploration s'exprimer, notamment avec des titres tels que « Queen Of Hearts » qui a cette saveur de Prog dans son esprit et ambiance, « Stand Your Ground » et son excellent break en solo des deux guitaristes ou le mid tempo « To The End » et sans omettre le superbe final sur le poignant et plein de la force de l'émotion, « Kingdom Of The Cross », qui rend hommage, en cette année du centenaire, à tous ceux tombés lors de la meurtrière première guerre mondiale. L'idée de ce titre est venue de Nigel Glockler qui jouait cette base sur son synthé depuis quelques années et Biff Byford appréciant ce qu'il entendait, le moment semblait bien choisi pour en faire un morceau: « Kingdom Of The Cross » est, au final, un titre fort en émotions et qui a la particularité d'avoir été interprété seulement par le chant, les claviers, la basse et la voix du narrateur, à savoir Dave Bower, qui est à la fois acteur et chanteur du groupe HELL.
La production, quant à elle, paraphe et scelle ce « Battering Ram » de choix, en faisant sonner chaque détail, chaque atmosphère pour un résultat très naturel alors qu'en coulisses, il est dû à la précision du travail minutieux de non moins que Andy Sneap (MEGADETH, TESTAMENT, EXODUS, ACCEPT) aux Backstage Recording Studios.
Les textes de Biff Byford inspirés du réel, du Rock'n Roll ou de la fantaisie, montrent, quant à eux, que l'inspiration est au rendez-vous sur des compositions et interprétation de même intensité et cet ensemble réussi fait assurément de « Battering Ram », un album qui est à compter parmi les meilleurs du groupe!

A noter que pour célébrer la sortie de « Battering Ram », SAXON fouleront les scènes et y mettront à n'en pas douter le feu, pour des concerts en compagnie de MOTÖRHEAD ou de ARMORED SAINT, selon les dates.
SAXON seront justement en France, au Zénith de Paris, le 15 novembre 2015 en guests de MOTÖRHEAD et au Zénith de Lille, le premier février 2016, toujours en invités pour célébrer les 40 ans de carrière de MOTÖRHEAD et les 70 ans de Lemmy.

Et, c'est à saluer aussi, SAXON seront au complet, avec leur batteur Nigel Glockler, qui s'est bien remis de son intervention en urgence au cerveau, en février 2015 : bref, ça va assurer !
SAXON sont bel et bien là, chapeau bas ! :)

Tasunka
"Battering Ram" track listing:
01. Battering Ram
02. The Devil's Footprint
03. Queen Of Hearts
04. Destroyer
05. Hard And Fast
06. Eye Of The Storm
07. Stand Your Ground: TB solo duo
08. Top Of The World
09. To The End
10. Kingdom Of The Cross

SAXON Line-Up:
-Biff Byford: V
-Nigel Glockler: D
-Nibbs Carter : B
-Paul Quinn : G
-Doug Scarratt : G
---
---
SAXON European tour dates/ CLICK HERE :)
SAXON Dates en France, ci-dessous :)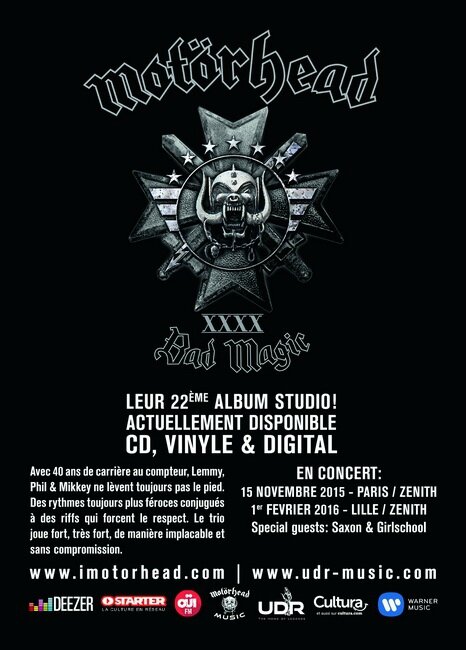 ---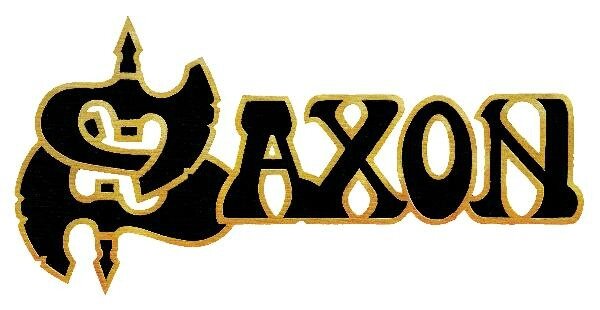 02 septembre 2015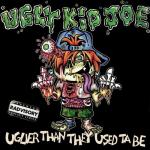 (Metalville / UKJ Records)
Release date: sept 18th, 2015 / North America: oct 16th, 2015
Même si depuis leur reformation en 2010, un EP est sorti en 2012, « Stairway To Hell » doublé d'un DVD,
avec « Uglier Than They Used Ta Be », on est enfin et réellement en présence du premier album studio depuis 19 ans, des californiens de UGLY KID JOE.
Comme le montre avec humour la pochette aux titre et visuel références au EP « As Ugly As They Wanna Be » (1991) et pour l'occasion, à l'artwork du « Live After Death » de IRON MAIDEN dans le livret, les UKJ sont bel et bien ressuscités et avec pas moins de neuf toutes nouvelles compositions brillant des milles feux d'un authentique Garage / Rock qui fleure bon la maturité de l'expérience autant que la passion intacte. Les deux combinés donnant un mixe abouti de groove, de pèche, de dynamique et de feeling à fleur de vocaux et instruments, du pur Rock brut ou intimiste et subtile à la fois.
Avec les très bons « The Enemy », « Under The Bottom », « My Old Man », « She's Already Gone », on est loin de la bande qui sautait partout avec l'atmosphère de son hit single « Everything About You » de 1992. L'esprit festif règne toujours au sein du groupe, juste que le nouvel opus est d'un niveau au dessus, plus profond sans prise de tête (pas d'inquiétude), superbement inspiré et Rock toujours, avec ses guitares qui vrombissent sourdement comme des chats devenus tigres adultes en pleine possession de leurs moyens et des vocaux qui ont évolué au diapason, maitres de leur art. A l'image de la pochette fun qui voit leur mascotte de leurs heures de gloire 1989-1997, revenue en version zombie du second millénaire, sortir de la tombe et faire un magistral doigt d'honneur à ceux qui les ont enterrés trop tôt, les UKJ sont bel et bien dans la place, qu'on se le dise.
A noter que « Uglier Than They Used Ta Be » possède trois caractéristiques: la première se trouvant dans les guests, en la personne de Phil Campbell (alias 'Lord Axsmith') de MOTÖRHEAD dont les californiens sont fans, qui pose sa patte à la six cordes sur la reprise de « Ace Of Spades » de qui vous savez, et aussi sa marque sur l'excellent « My Old Man », « Under The Bottom », et seconde invitée, vocale cette fois, aux cotés de Whitfield Crane, à savoir Dallas Frasca, pour la seconde reprise, ce coup-ci, d'un titre du groupe des seventies RARE EARTH : «Papa Was A Rolling Stone ».
Neuf nouvelles compositions, deux covers bien amenées, une production ciselée et qui sent la sueur à la fois, production d'ailleurs due aux bons soins et à l'expérience acquise en la matière, du guitariste Dave Fortman et voilà que se poursuit la liste des trois caractéristiques du nouvel opus avec la seconde qui se situe au niveau du line-up. En effet, la qualifiant eux-mêmes et avec humour de 'monstre à sept têtes', la formation compte deux batteurs et trois guitaristes. La raison en est simple, le groupe principal de Larkin étant GODSMACK et Fortman étant devenu un producteur très demandé, quand leurs obligations ne leur permettent pas d'être dans UGLY KID JOE, les postes temporairement vacants, sont toujours occupés pour ne pas pénaliser le groupe.
Et enfin, pour conclure avec le trio des caractéristiques, la troisième vient du fait que le groupe a dédié celui-ci au créateur original de leur logo, Moish Brenman, qui est décédé (le design et l'artwork actuels étant dus à Daniel Mercer Art).

« Uglier Than They Used Ta Be » est une perle d'album, à l'atmosphère Garage / Rock groovy qui change et vaut de s'y plonger. Même si cet opus n'est pas une évidence au premier abord, il le devient; il possède effectivement ce 'plus' indéfinissable qui fait accrocher à la majorité des titres, au fur et à mesure de leur passage dans le lecteur.

« Uglier Than They Used Ta Be » montre un groupe encore plus "ugly" et qui mérite le label "radvisory' apposé sur sa pochette; 'rad' étant un terme des 90's pour exprimer le 'plus que cool' de quelque chose et c'est bien ce qu'est cet album :
'rad'ement cool et chaudement recommandé pour la bonne surprise qu'il procure.

Tasunka

"Uglier Than They Used Ta Be" track-listing:
01. Hell Ain't Hard To Find
02. Let The Record Play
03. Bad Seed
04. Mirror The Man
05. She's Already Gone
06. Nothing Ever Changes
07. My Old Man (feat. Phil Campbell)
08. Under The Bottom (feat. Phil Campbell)
09. Ace Of Spades (feat. Phil Campbell)
10. Enemy
11. Papa Was A Rolling Stone (feat. Dallas Frasca)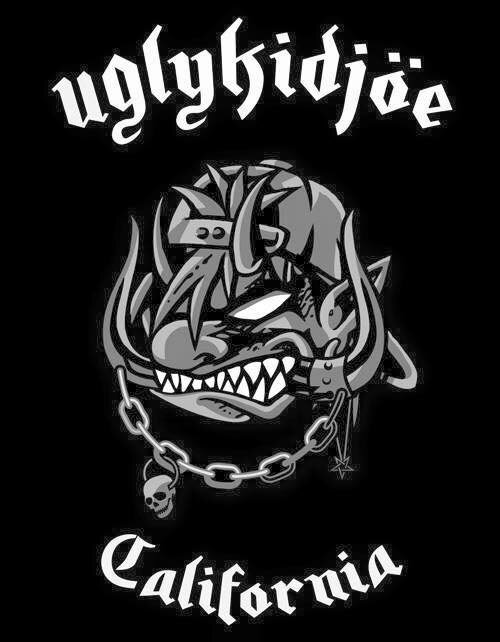 UGLY KID JOE - the now seven-member lineup (a.k.a. "Seven-Headed Monster":
-Whitfield Crane: V
-Klaus Eichstadt: G
-Dave Fortman: G (SLIPKNOT, GODSMACK, EVANESCENCE)
-Sonny Mayo: G
-Shannon Larkin: D (GODSMACK)
-Zac Morris; D
-Cordell Crockett: B
---
==> UGLY KID JOE - UK Shows 2015: here :) <==
---

---
---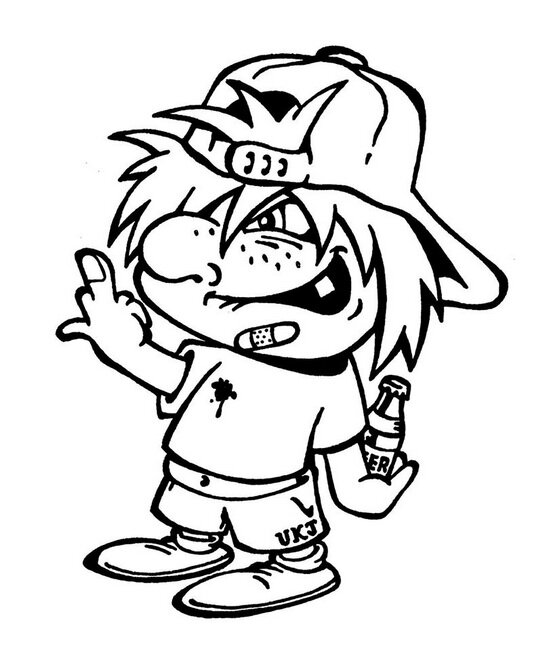 29 août 2015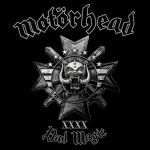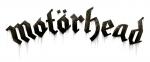 "Bad Magic"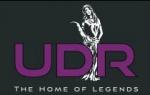 Release date : August 28th, 2015
Prenez, par exemple, « Shoot Out All Of Your Lights » et ses choeurs hymniques, ou encore « Evil Eye », « When The Sky Comes Looking For You », « Victory Or Die », « Thunder And Lightning », « Teach Them How To Bleed » et leurs guitares aux riffs et solos de tueur, issus de la précision redoutable et du feeling de Phil Campbell, cette basse et voix si incomparables de sir Lemmy, et cette batterie de Mikkey Dee jouée avec cette dynamique groovy « Fire Storm Hotel » et la majorité du temps sur ce tempo de l'enfer si caractéristique. Bref, prenez le tout, jouez le, volume à fond et vous saurez que MOTÖRHEAD sont dans la place, toujours impériaux comme le prouve "Bad Magic", cette fois.
Ah, ces variations de tempos dans l'attaque qui donnent un relief de folie, la sensation d'être sur des montagnes russes Motörhead-iennnes et MOTÖRHEAD, on les aime pour tout cela, et pour ce sceau, leur sceau Rock'n Roll, qui a traversé le temps, au long de quarante ans de furieux services au nom du Rock, que ce soit sur albums, vous savez cet échauffement pour les cervicales avant d'attaquer la cerise sur le gâteau qui caractérise le trio, à savoir avant d'attaquer leur terrain de jeu favori, la scène. Et comment ne pas songer à ce que cela va faire d'assister à un de leurs prochains concerts et de se prendre en plus des imparables classiques, les nouveaux morceaux en pleine face ; claque en live à l'horizon !
« Bad Magic » est un efficace panaché de ce que la bande sait faire en jonglant avec toutes les facettes du Rock, y compris sur la reprise réussie des Rolling Stones « Sympathy For The Devil ».
Oui, un album direct au possible avec ses touches qui laissent parler le feeling et au top niveau, toujours.
Un album impeccable pour marquer dignement l'anniversaire des quarante ans de carrière du bombardier iconique, avec son équipage de briscards emmenés par un Lemmy, qu'il fait bon de retrouver après ses problèmes de santé et encore maitre de son art.
Quarante ans de Motörhead, ++ ans de Lemmy fin 2015 (oui, tout cela ;) cherchez et vous trouverez), vingt deux albums, des chiffres qui ont de quoi laisser admiratif devant tant de dynamisme, de hargne, de Rock direct et testostéroné (si, si) intacts et devant ce côté intemporel, en somme : ni le groupe, ni leurs morceaux ne semblent vieillir, au contraire :
intemporels MOTÖRHEAD, on vous dit :)

Décidément MOTÖRHEAD on les aime aussi pour ça ! Le bombardier est inoxydable et c'est tant mieux !

Pour sa sixième collaboration avec le trio, c'est Cameron Webb qui s'est à nouveau vu confier les commandes de la production, qui sonne sans faille et particularité pour « Bad Magic », celle d'avoir été enregistré par tout le groupe ensemble dans les conditions live, tous les titres étant déjà prêts, aucune répétition n'était alors nécessaire.

Très bonne magie que ce « Bad Magic » pour un très bon groupe et ses quarante ans de foulage de scène et studios, bottes en cuir au pied, foi de Lemmy (ce grand amateur de belles bottes devant l'eternel :)
Alors, comme le dit la réussie et unique ballade de « Bad Magic »: Motörhead, ce sera « Till The End » :)

Retrouvez MOTÖRHEAD pour une tournée Européenne et pour deux dates en France

Tasunka

« Bad Magic » Tracklisting :
01. Victory Or Die
02. Thunder & Lightning
03. Fire Storm Hotel
04. Shoot Out All Of Your Lights
05. The Devil
06. Electricity
07. Evil Eye
08. Teach Them How To Bleed
09. Till The End
10. Tell Me Who To Kill
11. Choking On Your Screams
12. When The Sky Comes Looking For You
13. Sympathy For The Devil

Line-Up MOTÖRHEAD :
-Lemmy Kilmister : V / B
-Phil Campbell: G
-Mikkey Dee: D
---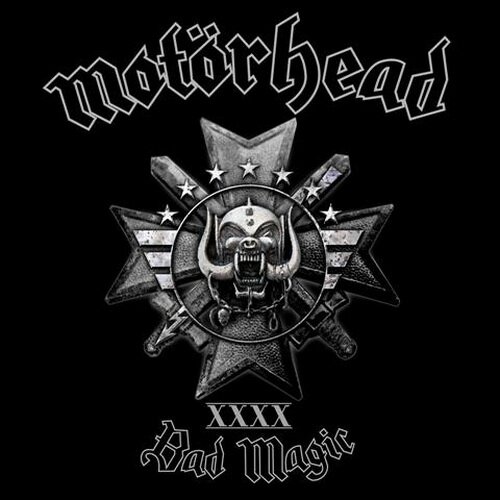 ---
**************************

==> US + EUROPEAN TOUR DATES : here :) <==

==> 15 Nov 2015 @ PARIS / ZENITH + 01 FEV 2016 @ LILLE / ZENITH
***************************************
France:
---
---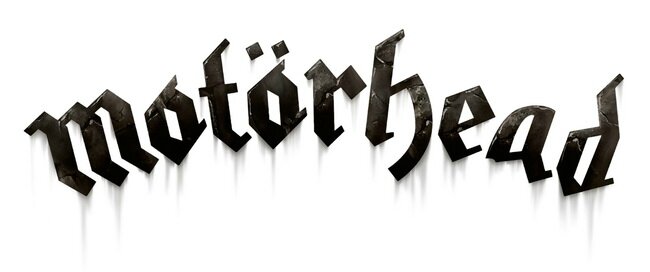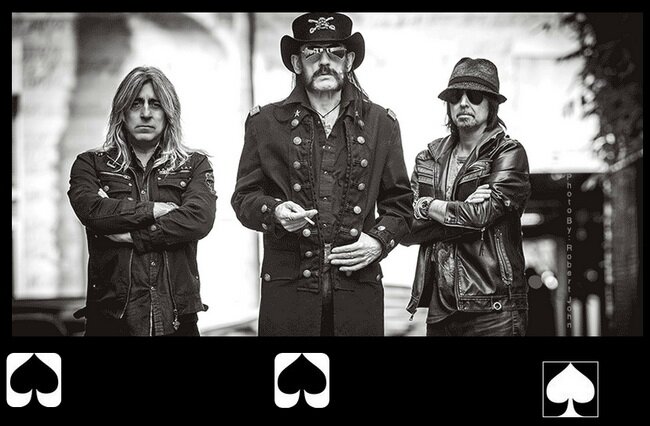 27 juin 2015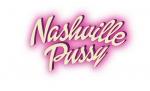 "Ten Years Of Pussy"
(Steamhammer / SPV)
Release Date Scandinavia: May 06th, 2015
Release Date Germany: May 08th, 2015
Release Date Europe: May 11th, 2015
Release Date USA/Canada: May 12th, 2015
La route du Rock est parfois semée d'embuches, pour les fervents pélerins tatoués, en cuir, chevelus, hommes et femmes qui l'empruntent, mais ce n'est pas ce les quelques aléas passés, entre galères de bassiste et de label, qui auraient pourrait ralentir NASHVILLE PUSSY, ce groupe inoxydable au Rock péchu, couillu, à l'humour ravageur comme son Rock'n Roll, devenu aussi incontournable que peut l'être MOTÖRHEAD
En effet, l'amour du pur Rock de son fondateur chanteur-guitariste-compositeur, Blaine Cartwright et de son amazone de femme et lead guitariste talentueuse qu'est Ruyter Suys, ne s'est jamais amoindri depuis les débuts en 1997; au contraire, il s'est renforcé, solide comme le Rock, concert après concert, album après album. Enfin stabilisé coté label et leur signature en 2005 avec SPV et fort d'un line-up fixe à la basse, depuis « Up The Dosage » en 2014, NASHVILLE PUSSY envoie du bois encore et toujours plus fort, et vous met un des ces coup de pied là où il faut, comme on l'aime !
Aussi, était-il temps pour SPV de sortir ce best-of des 10 ans du groupe dans son écurie : « Ten Years Of Nashville Pussy ». Regroupant 22 morceaux sur 2 CDs dont 16 tirés des trois albums studios SPV et 6 d'un live de folie à Birmingham en 2009. En somme, de quoi faire une de ces fêtes Rock volume à 10 pour célébrer ça
A l'instar des guests sur l'album, dont Lemmy sur un « Lazy Jesus » d'anthologie, Danko Jones de même pour « I'm So High », ou encore le guitariste de THE SUPERSUCKERS, Ron Heathman, sur l'explosive reprise live du classique « Nutbush City Limits », bref, à leur instar, les nombreux aficionados célèbres et inconnus du groupe d'Atlanta, ont raison d'aimer les Pussy :)
Ce « Ten Years Of pussy « vous les fera aimer aussi, si ce n'est déjà fait :)

Et comme le dit Lemmy : « S'il existe un meilleur groupe que Nashville Pussy pour ouvrir pour MOTÖRHEAD, je ne l'ai pas entendu »

Tasunka
TRACK LISTING "Ten Years Of Pussy":

CD 1 - Best of
01. Come On Come On
02. Rub It To Death
03. I'm So High (with Danko Jones)
04. Going Down Swinging
05. Before The Drugs Wear Off
06. Hate And Whisky
07. The South Is Too Fat To Rise Again
08. Pussy Time
09. Til The Meat Falls Off The Bone
10. Pillbilly
11. Why Why Why
12. Up The Dosage
13. Lazy Jesus (with Lemmy)
14. Ain't Your Business
15. Good Night For A Heart Attack
16. Stone Cold Down
CD 2 - Bonus "Live in Nottingham" CD
01. One Way Down
02. Nutbush City Limits (with Ron Heathman on guitar THE SUPERSUCKERS)
03. Struttin' Cock
04. Late Great USA
05. Go Motherfucker Go
06. You're Goin' Down
LINE-UP NASHVILLE PUSSY:
-Blaine Cartwright - G / V
-Ruyter Suys - G
-Bonnie Buitrago- B
-Jeremy Thompson – D


SPV – NASHVILLE PUSSY Discography:
-2005 – Get Some (CD)
-2008 – Live In Hollywood (DVD)
-2009 – From Hell To Texas (CD)
-2012 – From Hell To Texas –Live And Loud in Europe (CD+live CD)
-2014 – Up The Dosage (CD)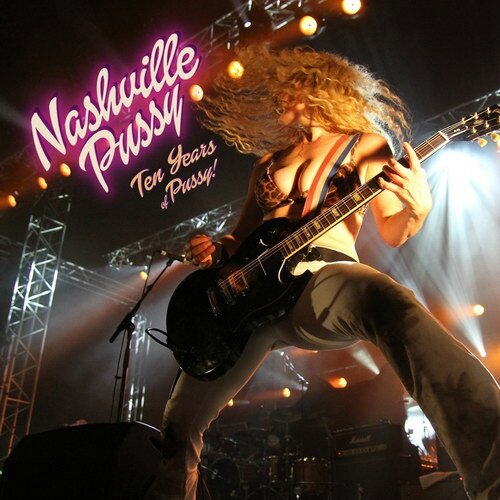 31 août 2008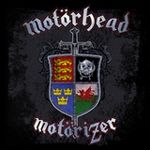 MOTÖRHEAD « Motörizer »
(SPV)
Pour ce nouvel opus de la troupe à Lemmy (figure quasi mythique qu'on ne présente plus ;), Cameron Webb a servi une production des plus relevées au trio et il n'en fallait pas moins pour mettre en valeur combien le groupe fait un retour pied au plancher : c'est que ça déménage carrément, ce « Motörizer » fort bien nommé !! En passant du Hard Rock hymnique au Rock'n Roll endiablé, sans oublier le mid-tempo avec un très convaincant « The Thousand Names Of God » , l'album peut se vanter d'offrir des titres comme on les aime chez MOTÖRHEAD : de ceux qui vous mettent un coup de pied au cul !! :) Eh oui, au diable la politesse, c'est trop un plaisir de retrouver le bombardier en attaque, comme aux meilleures heures de ses 30 années de services !!! :)
Tasunka