17 septembre 2020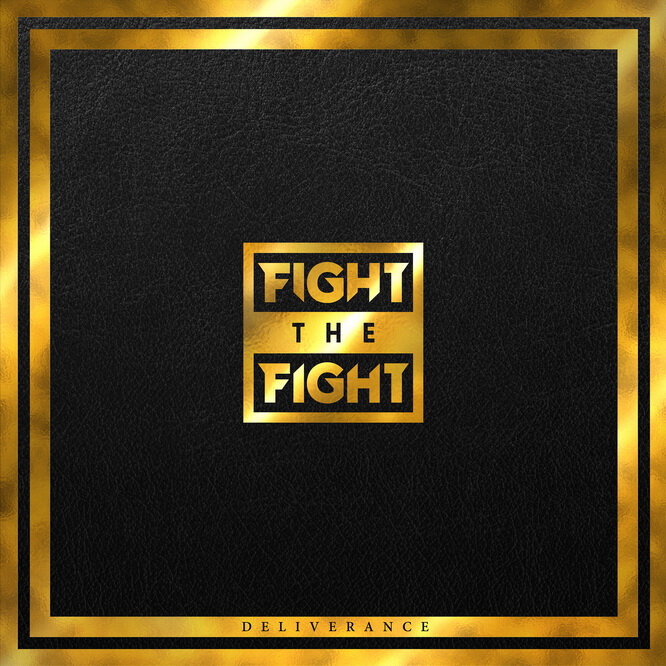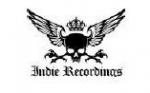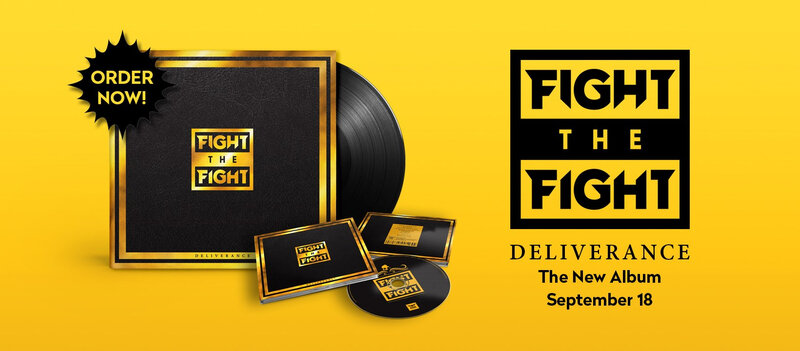 Indie Recordings / Metal Blade Records
FIGHT THE FIGHT avait marqué les esprits avec son premier album éponyme en 2017 via la déflagration de son Rock/Punk/Metal nerveux, punchy, atmosphérique et mené avec brio par une troupe qui en voulait, aussi, retrouver les norvégiens en 2020 avec un second effort, nommé « Deliverance », ne pouvait qu'être salué. Et force est de constater que la troupe en voulait et en veut toujours, comme le prouvent les dix nouveaux morceaux qui conservent l'essence nerveuse des débuts et savent chacun à leur manière aligner une accroche certaine en jonglant avec la grenade dégoupillée de l'urgence du Metal, du Rock Punk, la force de l'atmosphérique racé brassant le tout sans frontière de genre, en un cocktail qui entraine dans des montées de puissance nerveuse, d'atmosphères aux envolées fortes pour mieux se voir exploser en une déflagration Punk, Metal, fidèle à l'esprit Rock brut de décoffrage, qui semble animer la bande.
« Deliverance », ce sont dix titres qui laissent leur empreinte et vous entrainent chacun à leur façon, dans un train lancé à plein régime et sans freins dans sa course, ses conducteurs sachant autant faire parler la poudre que générer l'atmosphérique. Avec une production qui alimente la solidité d'un son propice à laisser les morceaux s'exprimer en plein, avec des musiciens et un chanteur des plus à l'aise pour générer la dynamique rentre-dedans et subtilement racée à la fois, qui caractérise ce second opus, FIGHT THE FIGHT confirme l'étendue de son potentiel, en somme, en délivrant un cocktail de dynamite Rock/Metal/Punk/atmospherique qui fait mouche.

Tasunka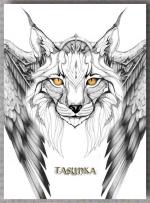 ---
---
"Deliverance" Tracklist:
01-Deliverance
02-Ritual
03-Triggerfinger
04-Calling You Back
05-Pacemaker
06-Dying
07-Pitbull
08-Love
09-Turbo Sex
10-Paradigm
---
---
Fight The Fight Line-Up:
Lars Vegas - V
Amok, - G
Lord - G
HM - B
Bjørn Dugstad Rønnow - D
---
---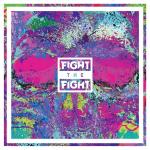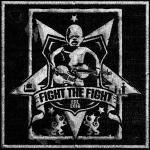 ---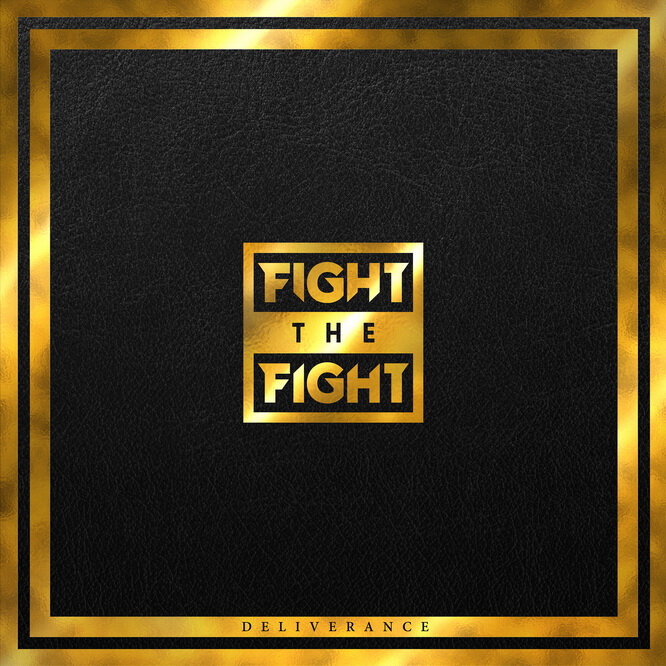 ---
27 septembre 2019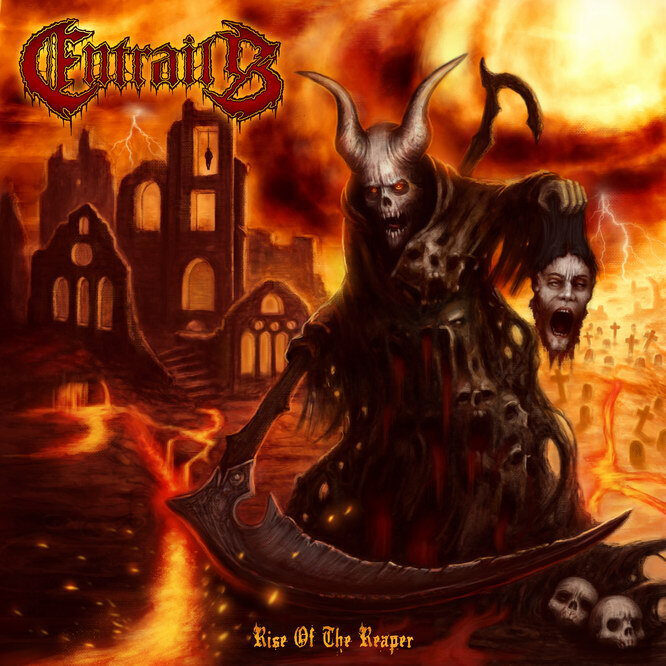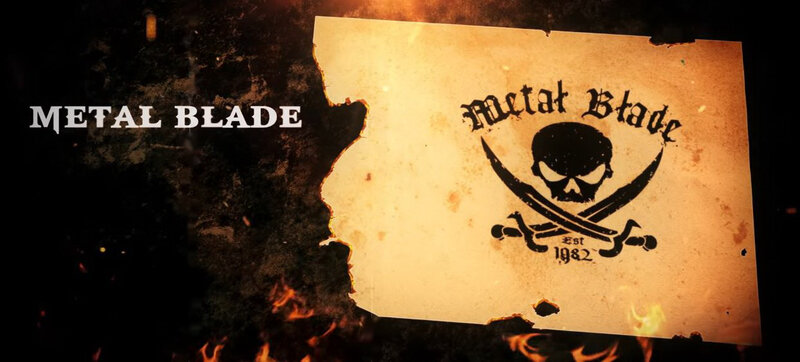 Avec « Rise of The Reaper », ENTRAILS et son SweDeath Metal est de retour et avec un mur du son qui vous secoue la carcasse via des morceaux justement mis en valeur et qui possèdent la patte que les suédois aiment apposer, à savoir un Death Metal old shool brutal et au son moderne qui dévaste tout sur son passage et donne sa force de persuasion à la majorité des titres qu'ils soient en attaque incisive ou en mid-tempo. Malgré une nouvelle fois de gros aléas au niveau du line-up, la détermination a d'autant plus prédominé, celle d'amener à son terme le nouvel album : chose accomplie . Menée par son frontman, compositeur et guitariste, Jimmy Lundqvist, la horde Entrails assène sans concession, son Death brutal à tous niveaux, instruments et voix en tête et notamment via des points forts dont « For Whom The Head Rolls »,« Crawl In Your Guts », « For Hell », « The Pyre », « Gravekeeper », « Destination Death », « Destruction » ou encore les 07 :39 du remarqué « Cathedral Of Pain » aux lourd Death incisivement rugueux comme une marche mélodiquement sombre et funestement fascinante.
« Rise of The Reaper » se révèle être une force de frappe certes plutôt classique dans sa facture mais qui fédère, ce qui est à noter tout comme sa particularité : en effet, Lundqvist, lors de la phase de composition, s'est replongé dans le passé de la formation, à savoir ses compositions qui avaient à la fois vu le jour avant l'apparition du groupe en 1990/91, de même dans celles créées après la suspension de ENTRAILS au milieu de ces mêmes années 1990 et le tout a alimenté son inspiration pour « Rise Of The Reaper » : une inspiration issue du passé et nourrie d'un souffle nouveau, en résumé.
Sans concession et fidèles à eux-mêmes, à leur 'SweDeath Metal Old School ' au son moderne et à leur ligne: « Death Metal And No Fucking Else ! », ENTRAILS confirment avec « Rise Of The Reaper », combien la troupe se positionne assurément comme une formation qui en veut et qu'on aimerait voir s'étoffer encore pour monter en ligue 1 !

Tasunka
"Rise of the Reaper" Tracklist:
- Rise of the Reaper (Intro) - 1:20
- For Hell - 3:33
- Miscreation - 4:23
- The Pyre -4:05
- In the Shape of the Dead - 5:06
- Gravekeeper - 3:51
- Destination Death - 3:30
- Destruction - 2:42
- Crawl in Your Guts - 2:55
- For Whom the Head Rolls -3:19
- Evils of the Night - 2:25
- Cathedral of Pain - 7:39
- The End (Outro) -1:53

- Recorded at Lundqvist's own Bloodshed Studio
- Mixing and mastering duties by duties by Dan Swanö
- Marc from Art Wars media design realized the cover art and whole layout for the new album
---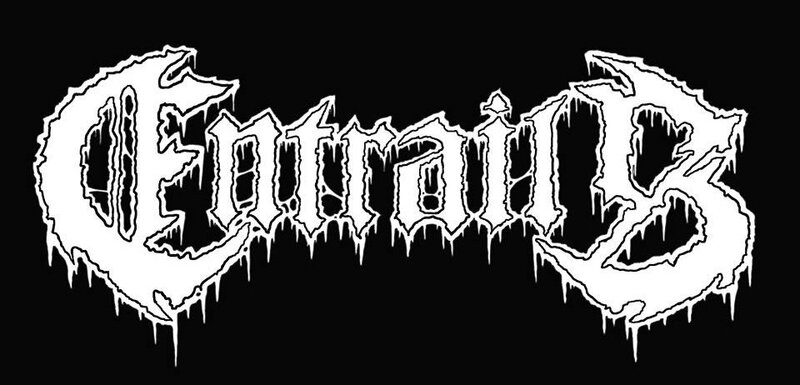 ENTRAILS Line-Up:
Jimmy Lundqvist - G
Pontus Samuelsson – V/B
Markus Svensson - G
Arvid Borg - D
ENTRAILS Discography:
2009 - Reborn - demo
2009 - Human Decay - demo
2010 - Tales From The Morgue - album - FDA Rekotz
2011 - The Tomb Awaits - album - FDA Rekotz
2013 - Raging Death - album - Metal Blade Records
2014 - Berzerk - 7" - Metal Blade Records
2014 - Resurrected From The Grave-Demo Collection - album - Metal Blade Records
2015 - Obliteration - album - Metal Blade Records
2017 - World Inferno - album - Metal Blade Records
2019 – Rise Of The Reaper – album – Metal Blade Records
---
==> ENTRAILS "World Inferno" (2017) - French Review, click here / chronique ici
---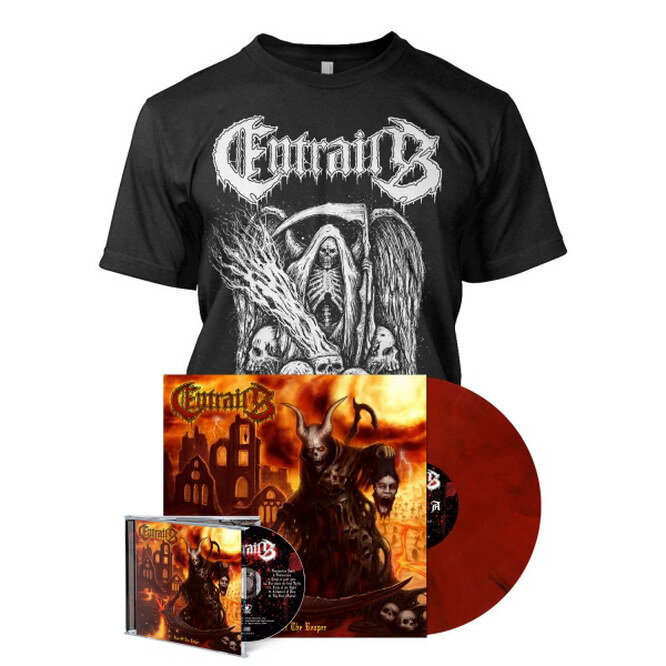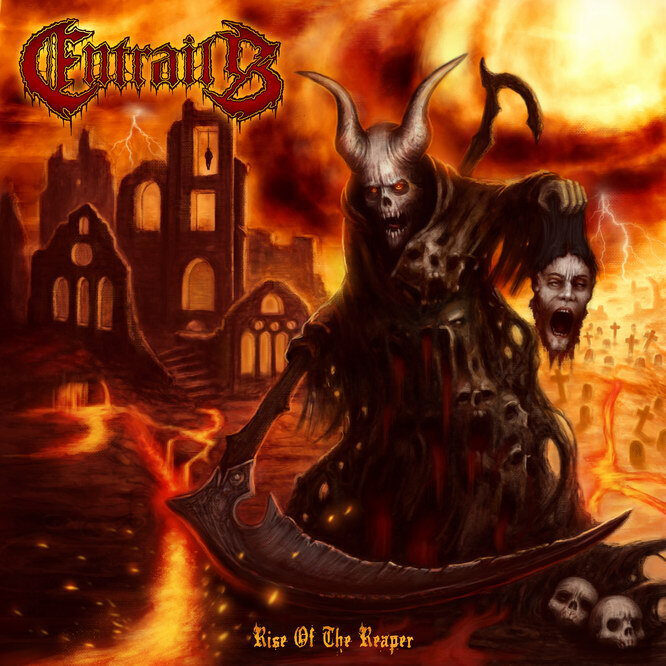 ---
07 mars 2019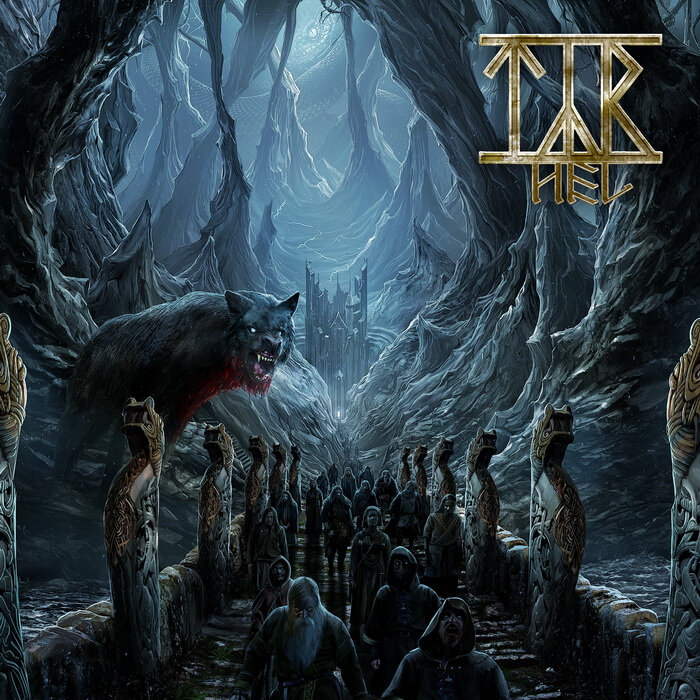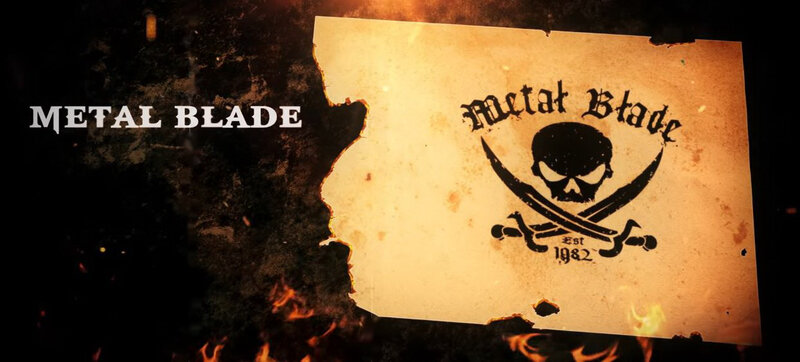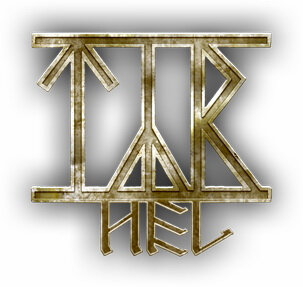 Six années avant de sortir leur huitième et dernier album en date, 'Hel', voilà qui est inédit pour le fer de lance du Metal scandinave que peut être Týr, vu que les fiers metalleux des îles Féroé avaient quand même délivré leurs cinq premières œuvres en l'espace d'à peine sept ans, alors, avoir pour la première fois un long intervalle entre deux opus, à savoir 'Valkyrja' (2013) et 'Hel', donc, en ce début 2019, se remarque.
Il faut dire que le groupe a été occupé à tourner dans l'intervalle, notamment autour du monde et avec CHILDREN OF BODOM en Amerique du nord et comme le reconnaît le chanteur-guitariste et pilier de la bande, Heri Joensen avec humour, tenir une pareille cadence dans l'enchainement des sorties d'albums, est éprouvant pour mon 'capital longue vie' perso. En tout cas, ce temps plus long consacré au dernier album, est un atout car une chose est assurée dès les premières notes, c'est bien que 'Hel' se distingue de suite par ce ressenti d'être plus travaillé, via sa maturation, sa qualité d'interprétation, de composition marquées et qui savent faire briller toutes les richesses et pépites que contient l'album au long de ses treize titres qui font leur œuvre en maraudant du mélodique accrocheur, du Folk Metal mythologique à un pur Heavy, qui se montre être une arme de 'frappe massive' ou plutôt dans le cas des doués comparses de TYR, une arme 'd'adhésion massive', devrait-on dire; en effet, s'il se montre plus épique, 'Hel' associe et lie ensemble à la fois son caractère Heavy moderne, mythologique bien trempé, ses mélodies imparables, ses passages en instrumental bien amenés, sa force implacable, le tout pour de nombreuses sensations qui mettent dans le mille.
Placé principalement sous la houlette de Joensen et Thomsen (Gunnar), bassiste-chanteur de son état, 'Hel' a en plus d'une solide et chaude production, aussi bénéficié d'une participation commune et plus active que pour les précédent albums, à la fois de Thomsen, donc, mais aussi du guitariste Terji Skibenæs pour la composition. Quant au nouveau batteur, Tadeusz Rieckmann, sa patte Heavy pure souche et sa dextérité derrière les futs, apportent à l'ensemble déjà bien relevé qu'est 'Hel', une saveur de plus à l'atmosphère générale. A noter que le dernier venu officiait déjà en live depuis 2016 avec Týr et que pour son premier album studio avec le groupe, la recrue assure et sa présence stabilise le line-up après quelque mouvements au sein de celui-ci par le passé.
'Hel' possède, en somme et outre son artwork qui donne le ton, une atmosphère multiple et qui bénéficie de nombreux atouts pour fédérer et ce, quelque soit son mode d'expression : mélodiquement racée, Epic, Heavy pur et en mode 'pas de quartiers' ou encore via deux ballades Folk Metal mythologiques léchées et comme tout morceau lent chez ces scandinaves, deux ballades comme il se doit chantées en langue des îles Féroé, quand le reste est en anglais, car le Metal en pleine manœuvre de frappe, se déploie dans la langue de Shakespeare, alors plus appropriée, dixit le quatuor via son frontman Heri Joensen.

« Hel » vaut un salut métallique bien haut à ce groupe de valeur du Metal venu de Scandinavie et leur huitième opus fait honneur à ce quatuor qui affiche deux décennies au compteur et se voit être reconnu à juste titre: Týr !
==> PS: Týr aussi en concert en France en avril 2019: voir flyer 'The Tour From Hel' !

Tasunka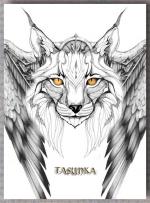 Týr "Hel" Tracklist:
- Gates of Hel (6:43)
- All Heroes Fall (5:16)
- Ragnars Kvæði (4:08)
- Garmr (4:54)
- Sunset Shore (4:43)
- Downhill Drunk (4:27)
- Empire of the North (5:12)
- Far from the Worries of the World (5:35)
- King of Time (4:57)
- Fire and Flame (5:39)
- Against the Gods (5:44)
- Songs of War (5:17)
- Álvur Kongur (7:25)
==> 'Hel' was tracked entirely by Thomsen and Joensen, with sessions split between the latter's studio in Søldarfjørður, drums lain down at Jacob Hansen's studio in Denmark, Skibenæs working in his home studio, and some solos and bass details recorded while they were on the road in North America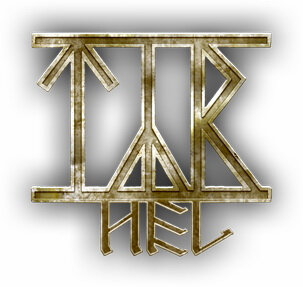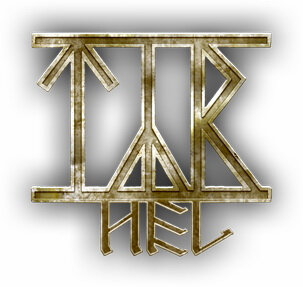 - Heri Joensen: V / G
- Gunnar Thomsen: B / V
- Terji Skibenæs: G
- Tadeusz Rieckmann: D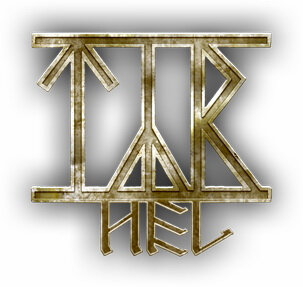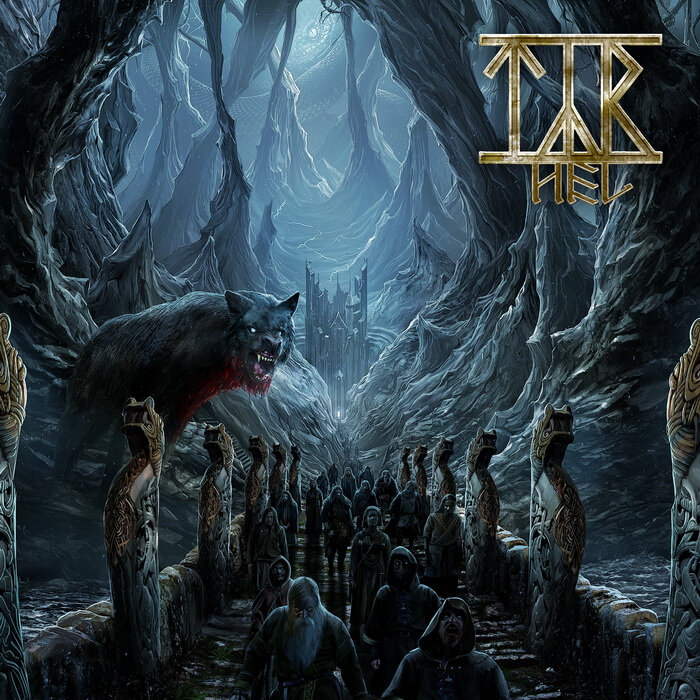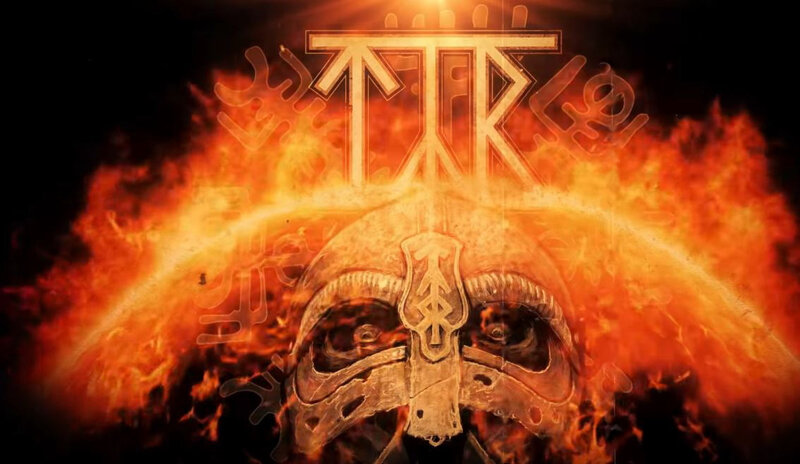 ---
11 juin 2018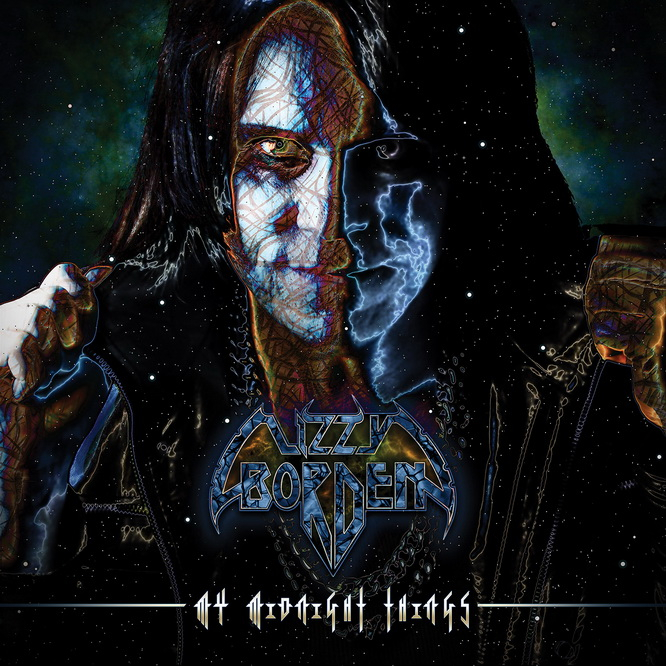 ==> French Review: here / Chronique: ici <==
==> June 15th will see the release of "My Midnight Things" via Metal Blade Records, which can be pre-ordered at metalblade.com/lizzyborden
Lizzy Borden comments: "With 'The Scar Across My Heart,' I wanted to explore those kinds of relationships that tattoo your soul. You're forever linked to this person, even though it can never be for one reason or another. 'We bury all our yesterdays and try and drink these scars away' - I'm talking about a no-hope situation, a never-meant-to-be situation, but I'm still singing 'We're gonna make it now.' I'm always looking for that human reaction no matter how delusional or unrealistic."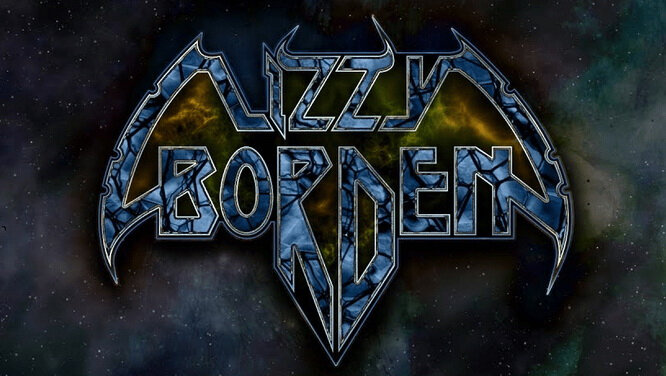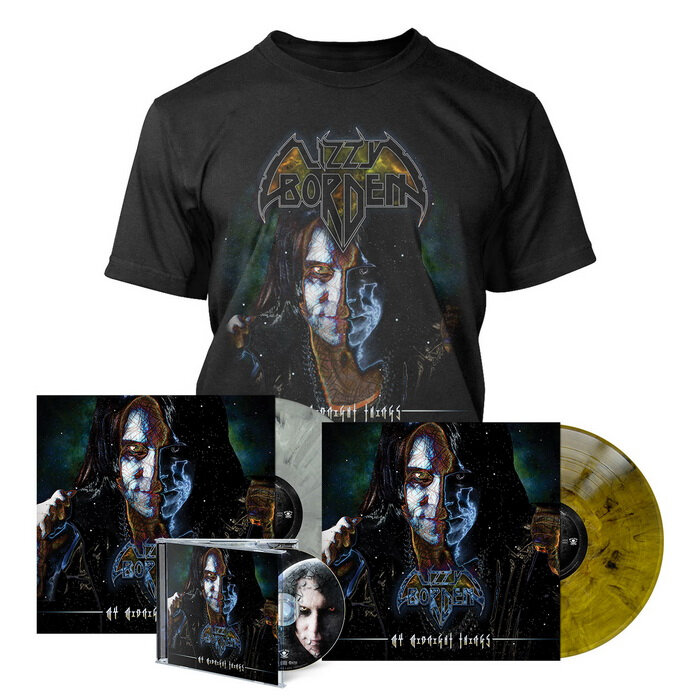 ---
27 mai 2018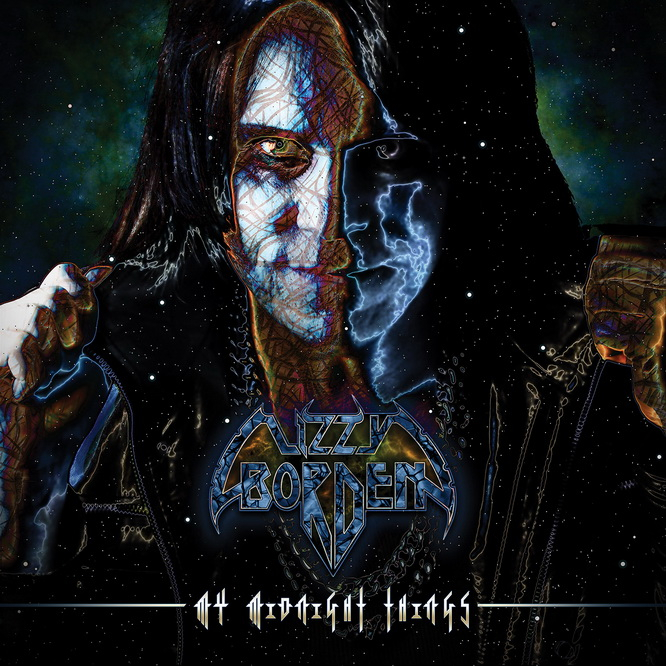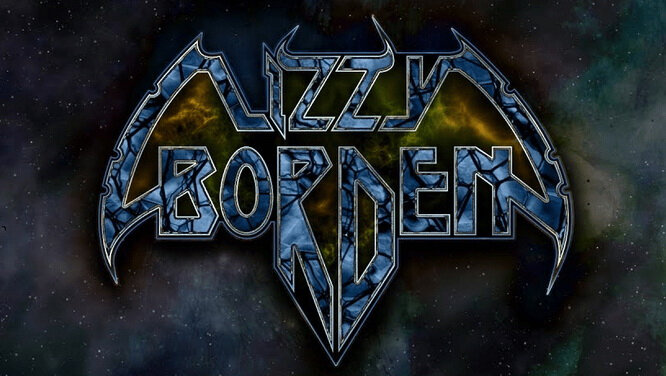 Release Date: 15 / 06 / 2018

Très prolifique pour son retour, Lizzy Borden l'a assurément été et inspiré qui plus est, via ce dernier et au combien espéré album studio original : « My Midnight Things », puisque ce multi-instrumentaliste marque en force un come-back tant attendu par pléthore de ses nombreux fans de par le monde.
Prolifique, puisqu'en veine d'inspiration, cette référence incontournable du Heavy n'a pas fait les choses à moitié, écrit plus de quarante titres, réduits au tout meilleur au nombre de dix, mais dix compositions (dont une déclinée en deux versions différentes) qui alignent le meilleur et l'expérimentation de ce que ce cerveau et le talent de cet artiste chaleureux, avaient à offrir : entre Heavy / Hard old school, moderne et intemporel à la fois, entre une richesse de sonorités, d'atmosphères, d'approches, hymniques et directes, profondes et théatrales, « My Midnight Things » a de quoi séduire, envouter et donner une irrésistible envie au choix de taper du pied en cadence, de s'époumoner en chœur et après tout, pourquoi choisir, puisqu'au final, on se retrouve à spontanément faire les deux en même temps, sourire ravi aux lèvres.
Il est à souligner que le son unique qui caractérise « My Midnight Things » est à l'image de ce que Borden avait en tête: un son vintage et personnel à la fois, qui sait faire briller chacune des facettes qui participent à forger les titres, avec leur diversité. Pas étonnant que sachant précisément le rendu sonore qu'il voulait et qui se démarque des sonorités actuelles, mister Borden ait préféré se charger en personne de la production, accompagné en ça par son acolyte aussi pour les parties batterie, Joey scott et le résultat lui donne raison : « My Midnight Things » assure, en effet, avec efficacité le come-back de LIZZY BORDEN, après onze ans de silence côté album studio. Et puisque les nouveaux morceaux ont été pensés dans l'optique de les voir jouer en live et faire s'époumoner en chœur le public, il tarde au frontman d'emmener une troupe de tournée, sa troupe de musiciens aguerris à ses côtés pour mettre le feu sur scène avec les nouveaux morceaux, spécialement aussi créés à l'attention des fans, toute génération confondue.
Deux rééditions récentes de classiques de LIZZY BORDEN avaient servi de hors d'œuvre, mais là, avec « My Midnight Things », c'est le plat de résistance qui est servi et il est savoureux, marquant un redémarrage de carrière studio en forme d'un enthousiaste 'on remet ça !' de la part de l'iconique et théatralement Rock, Lizzy Borden!
Tasunka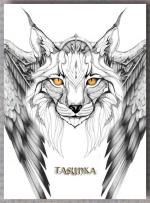 "My Midnight Things" Track-Listing:
01. My Midnight Things
02. Obsessed with You
03. Long May They Haunt Us
04. The Scar Across My Heart
05. A Stranger to Love
06. The Perfect Poison
07. Run Away with Me
08. Our Love Is God
09. My Midnight Things (Reprise)
10. We Belong to the Shadows
"My Midnight Things" was produced by Borden himself, with Joey Scott as co-producer, who also handled all the drumming duties
"My Midnight Things" was also mixed by Greg Fidelman (Metallica, Black Sabbath, Adele, U2) and mastered by Tom Baker (David Bowie, Rob Zombie, Marilyn Manson, Tom Petty)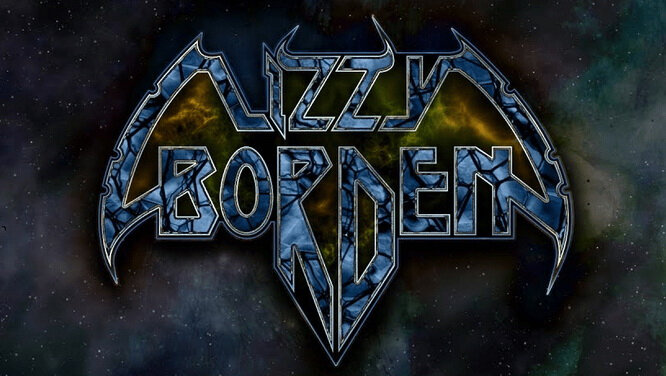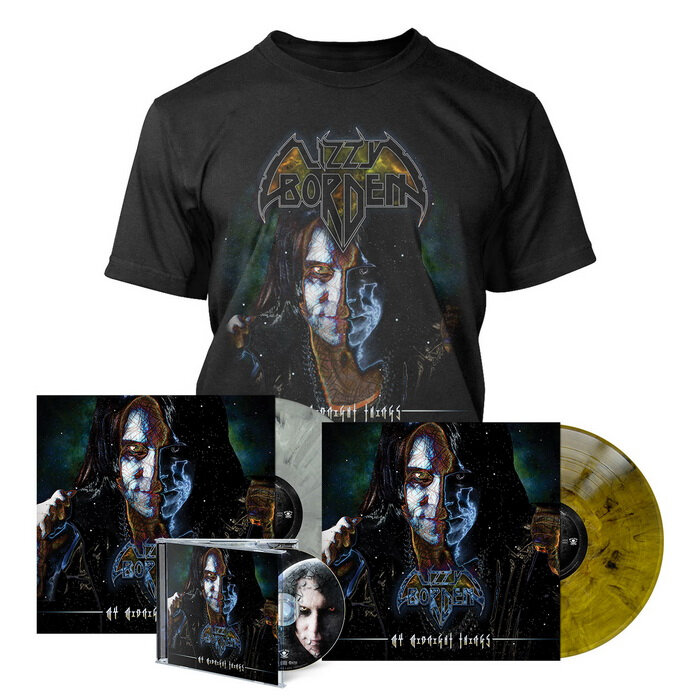 ---
20 janvier 2018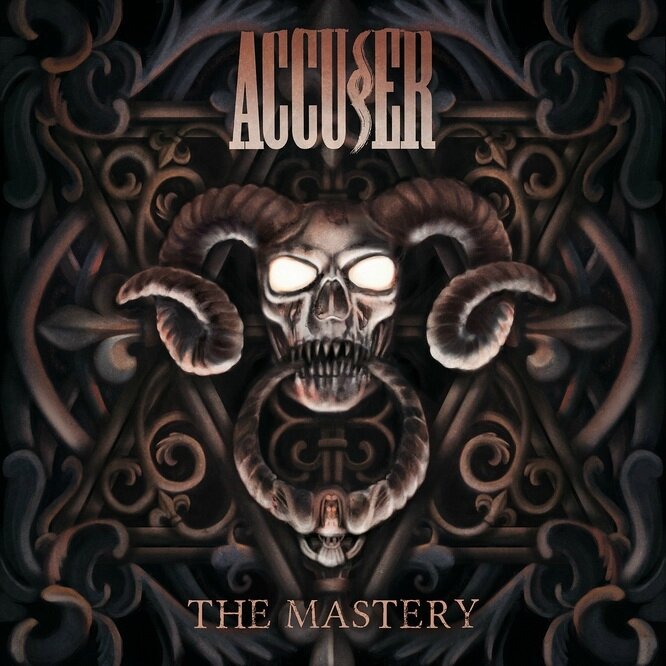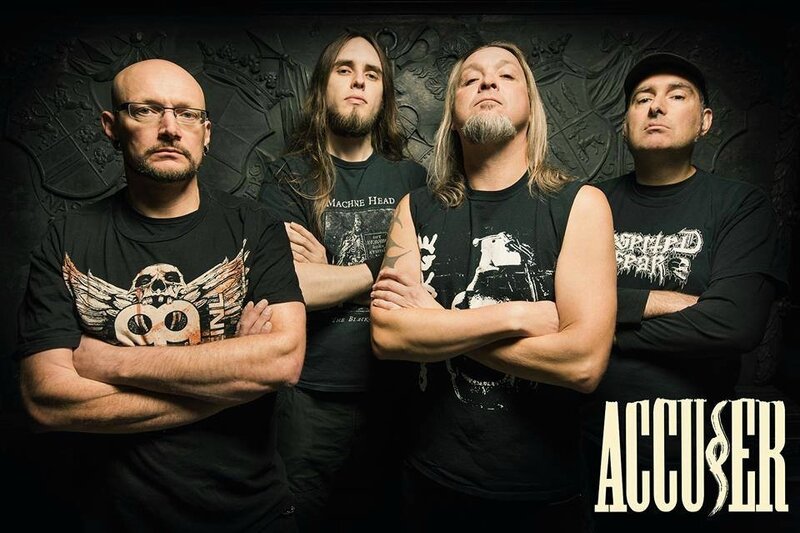 Release Date: January 26th, 2018

Nourri d'une envie de se reé-évoluer vers son Thrash des années 90s, Accu§er met à nouveau le pied au plancher avec pour objectif une haute vitesse d'exécution, au travers de dix titres unis sous la bannière d'un nouvel album au titre évocateur de « The Mastery ». Outre sa signification venant de l'idée que chacun a la maitrise de ses actes et choix, chaque morceau voit, en effet, se déployer une belle autre maitrise et spontaneité placées elles, sous la bannière du Thrash autant habile techniquement, que contagieusement accrocheur qui caractérise les allemands. De l'énergie, le groupe en a incontestablement sous le pied, le démontrant avec passion et habileté à coups des fers de lances que sont notamment, des riffs et soli bétonnés et agiles à la fois, sans omettre, bien sûr de citer des vocaux qui mettent le feu tout autant, épaulés en force par une basse et batterie, unies pour participer pleinement à faire de «The Mastery », une déflagration d'un Thrash bien balancé avec le feeling en une osmose qu'on aime se prendre en pleine face. La production à nouveau placée dans les mains expertes de Martin Buchwalter, fait son œuvre et rend avec brio toute la dynamique qui se dégage des compositions ainsi que toute l'énergie de l'interprétation. Il faut dire que le groupe a passé l'année dernière à composer et sans syndrome de page blanche au contraire, d'autant que les quelques concerts donnés ont alimenté encore plus, s'il en était besoin, la composition, apportant sa dose supplémentaire de dynamisme et énergie aux nouveaux titres.
Avec « The Mastery », Accu§er offre un Thrash virtuosement rentre-dedans, doublé de paroles une nouvelle fois engagées ou pour résumer, c'est un album réussi de plus à mettre à l'actif de ce groupe de référence, car et pour citer le quatuor:
c'est 'Thrash or be Thrashed ! ' !

Tasunka

'The Mastery' Track Listing:
01 - Mission: Missile
02 - The Real World
03 - Solace In Sorrow
04 - Time For Silence
05 - My Skin
06 - Catacombs
07 - Mourning
08 - Ruthless
09 - Into The Black
10 - The mastery
Together with long-time producer Martin Buchwalter, Accu§er made the record in the summer of 2017 at well-known Gernhart Studio (Destruction, Tankard and many more)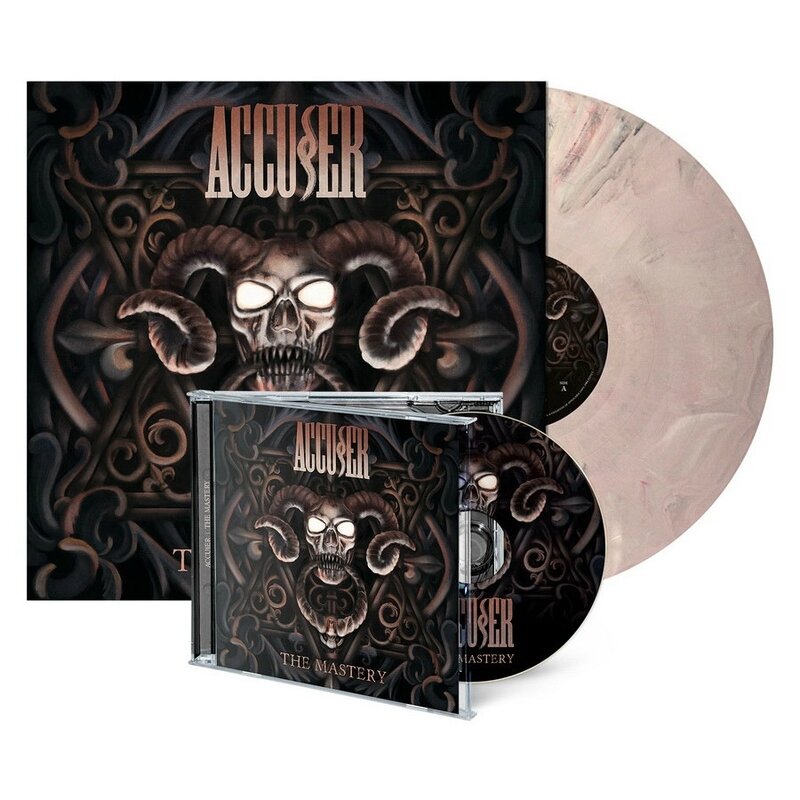 Accu§er Line-Up:
-Frank Thoms - Vocals/Guitars
-Dennis Rybakowski - Guitars
-Frank Kimpel - Bass
-Olli Fechner – Drums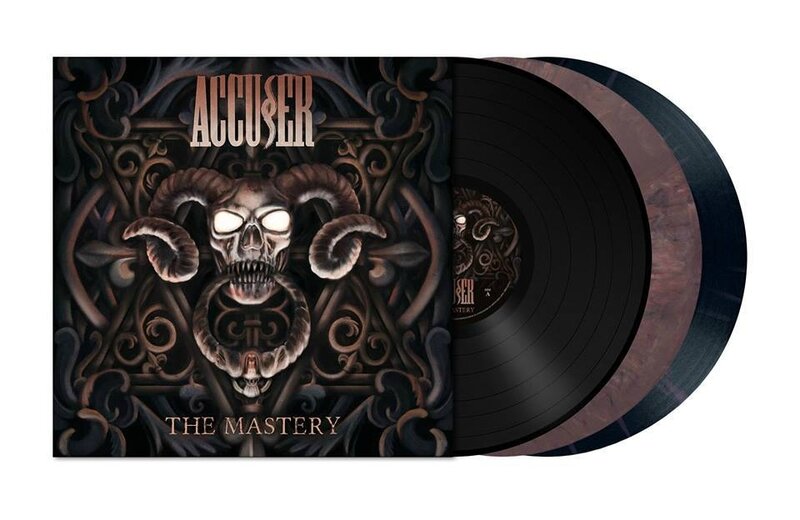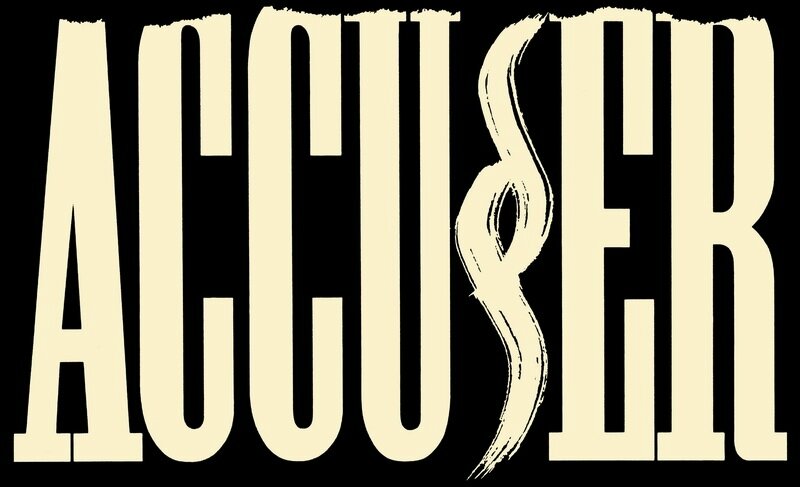 ---
10 janvier 2018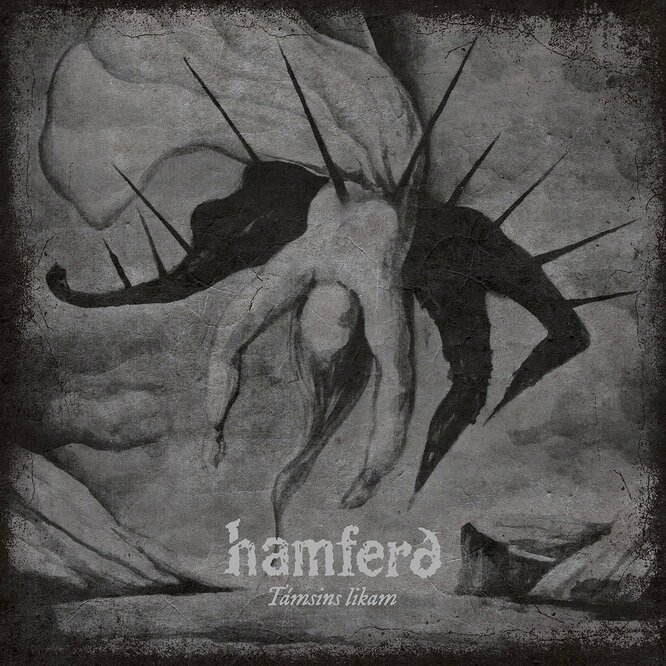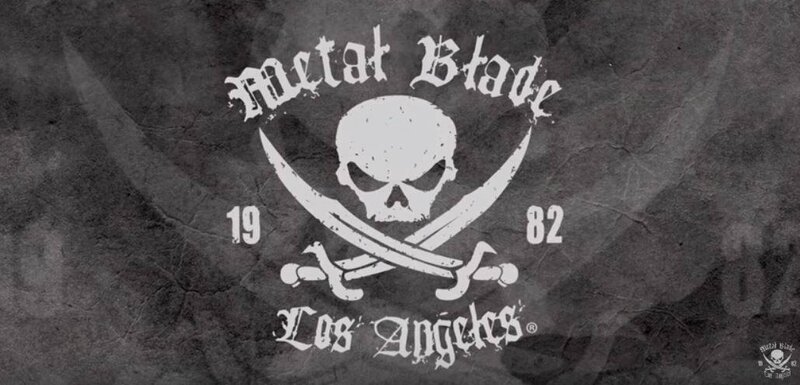 "Támsins likam" marque le dernier volet d'une saga sombrement belle et superbement brute commencée en 2010: plus brut, plus mature justement, le son caractéristique du Doom Metal de HAMFERD est ici remarquablement massif et finement ciselé à la fois, étherique au possible et pourtant aussi réel et insaisisable que la brume des îles Féroé elle-même.
Hamferd a fourni avec cette troisième pièce d'art, un travail et une inspiration en pleine apogée d'un groupe sûr de ses moyens, permettant aux musiciens d'exprimer leur talent à chaque poste et de même pour les vocaux en growls lourds, lancinants ou en un chant clair aussi beau que celui d'une sirène peut être dangereusement hypnotisant. Ce troisième opus reflète l'esprit scandinave et l'atsmophère, le feeling uniques de ce sextet habité par l'esprit intemporel, reflet de ses îles Féroé natales ainsi que de leurs paysages, les légendes et atmosphères rudes et belles à nul autre pareil. En fait, «"Támsins likam" (Body Of Mist ) marque le début de la fin, celui de cette trilogie conceptuelle qui est un conte / compte à rebours d'une saga émotionnelle, violente, dramatique et envoutante tout autant.
Tragique et intense, brute et ciselée, Hamferd délivre décidément une pièce maitresse d'un Doom Metal profond, unique et sans frontières à la fois, comme le chant peut l'être, lui qui est en langue féroïenne mais qui pourtant touche de façon universelle même sans en comprendre les mots :
une réussite d'album, qui mérite le nom d'oeuvre,
d'autant que la production a été placée à nouveau sous la houlette du groupe et que le mixage s'est vu confié au maestro du genre, le suédois Daniel Bergstrand, pour un résultat détonnant d'efficacité à tous niveaux.

Le groupe sera et c'est à souligner, en tournée Européenne et apportera son univers en France pour deux dates à ne pas manquer, d'autant que 2018 marque les dix ans du groupe!

En attendant, laissez-vous submerger par "Támsins likam"et ses 45 minutes d'une immersion unique et marquante en terre 'Faroese Doom Metal'.

Tasunka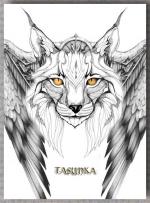 "Támsins likam" Track-Listing:
01-Fylgisflog -9:04
02-Stygd -6:59
03-Tvístevndur meldur -5:39
04-Frosthvarv -4:58
05-Hon syndrast -6:10
06-Vápn í anda -10:52
==> Once again recorded in Studio Bloch in the Faroe Islands, but this time mixed by the legendary Swedish sound wizard Daniel Bergstrand in his Dugout Productions studio
==> The cover for 'Támsins likam' is a beautifully ethereal representation of the dramatic and tragic peak in the album storyline.
==> Hamferð comments: "For years we have been working towards using video material to bring a visual aspect to our music. But not until now have we been able to produce something with the quality that we always strive for. We are extremely pleased to have found the right group of people to work with, and we believe the result to be something truly special."
---
- Jón Aldará - Vocals
- Theodor Kapnas - Guitars
- John Áki Egholm - Guitars
- Ísak Petersen - Bass
- Remi Kofoed Johannesen - Drums
- Esmar Joensen – Keyboards
---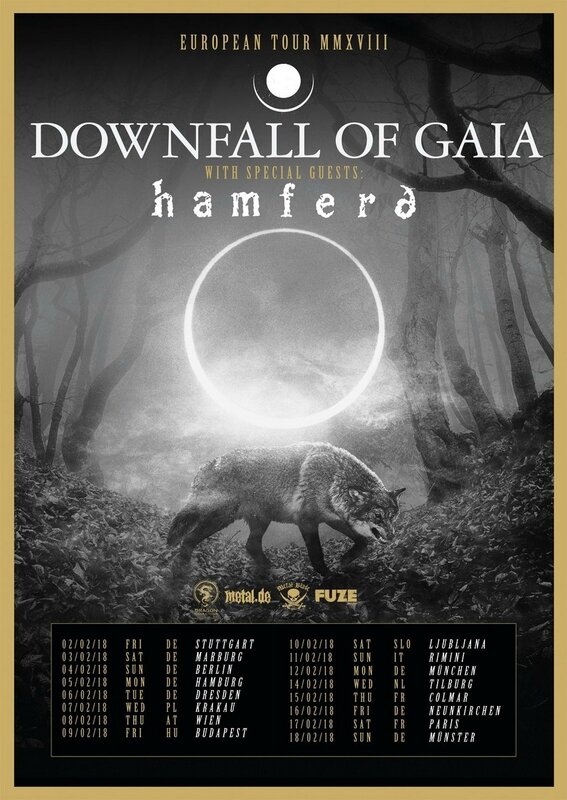 ---
Hamferð Discography:
- Vilst er síðsta fet - TUTL, 2010 (EP)
- Evst- TUTL, 2013
- Támsins likam- Metal Blade, 2018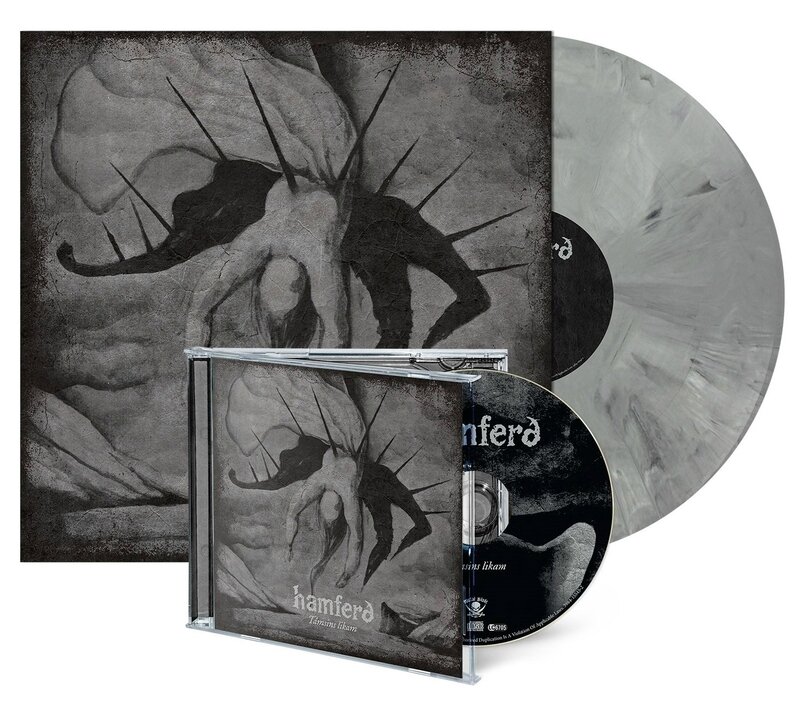 ---
17 octobre 2017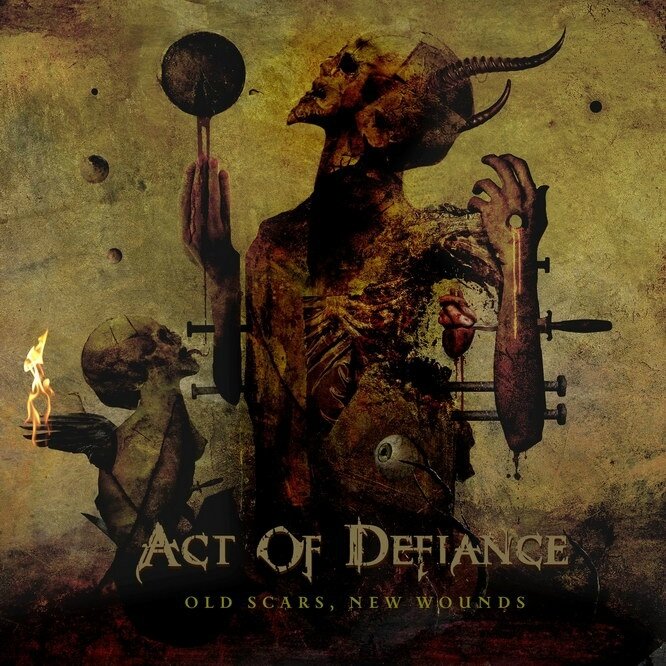 ACT OF DEFIANCE, le groupe formé par les deux musiciens doués et sans compromis que sont les ex-Megadeth, Chris Broderick et Shawn Broder à la guitare et à la batterie tout droit issues d'un Heavy Metal coup de poing et qui a pour but de se faire plaisir avant tout, la bande de choc est donc de retour, cette fois pour leur seconde offrande, « Old Scars, New Wounds ».
Depuis deux ans et le debut album «Birth And The Burial", sorti neuf mois après la création de ACT OF DEFIANCE, le quatuor est parti en tournée, a promu son album, récolté les retours positifs et mérités et s'en est retrouvé plus soudé que jamais, être sur la route leur ayant permis de mieux se connaître et de renforcer le lien fraternel qui lie la troupe. C'est pourquoi, si, sur le premier opus, la composition avait été menée par le duo Broderick / Broder seul, les nouveaux titres le sont, cette fois, par le quatuor au complet: Matt Bachand à la basse et Henry Derek au chant ayant apporté leur contribution et qui dit composition à quatre dit quatre apports d'influences, ce qui se traduit par des virées hautement efficaces dans plusieurs styles de Heavy Metal, qui se cotoient avec en fil rouge, la même hargne, la même dynamique très accrocheuse, qui coure au long des titres et sait fédérer avec leurs force et détermination pour la majorité d'entre eux. Onze morceaux où le Heavy est agilement lourd, Thrash, fiévreux et intense toujours, en des vagues qui se répondent, se défient pour une alchimie nerveuse et bien menée s'il en est. C'est fièrement dynamique et prenant grâce à quatre musiciens qui assurent et se lâchent autant niveau de la guitare, la batterie, que de la basse, le chant qu'il soit en voix claire ou brute, procurant ainsi des moments marquants où on se prend en plein le punch de ce Metal à la qualité affirmée et à la passion évidente de ses protagonistes, chevillées au corps. La production (voir ci-dessous) est au rendez-vous côté qualitatif et plus que bien encore, sans omettre de mentionner le paroles incisives à l'inspiration multiple ou encore l'artwork de haut vol, à nouveau du au talent de Travis Smith.
En somme, deux cornes hautes pour ACT OF DEFIANCE et leur second album plus abouti, « Old Scars, New Wounds », qui agit comme une vague plutôt convaincante d'un Heavy Metal multiforme, estampillé du sceau de la valeur plus que reconnue du quatuor et du plaisir qu'ils prennent à délivrer la musique qu'ils aiment et à la faire partager!

Tasunka

"Old Scars, New Wounds" Track-List:
01- M.I.A. - 4:10
02- Molten Core - 3:29
03- Overexposure - 4:20
04- The Talisman - 5:53
05- Lullaby of Vengeance - 4:11
06- Circle of Ashes - 3:51
07- Reborn - 3:55
08- Conspiracy of the Gods - 4:47
09- Another Killing Spree - 4:34
10- Broken Dialect - 4:44
11- Rise of Rebellion - 5:08
Recruiting

producer Dave Otero (Cattle Decapitation, Allegaeon)

the band tracked the record likewise, with

Broderick laying down

guitars

in his own Ill-Fated Studios in LA, Derek and Broderick's vocals

tracked at

Red Light Studios also in LA,

with Bachand tracking his contributions at

Manshark in South Hampton, MA

and

Drover's drums

were laid down at

Atlanta's Glow In The Dark Studios.
Artwork:

AOD looked once more to the vision of

Travis Smith - whose visuals have accompanied records from the likes of King Diamond, Opeth, Avenged Sevenfold, and Strapping Young Lad.

ACT OF DEFIANCE Line-Up:
-Chris Broderick - G
-Henry Derek - V
-Shawn Drover - D
-Matt Bachand – B

---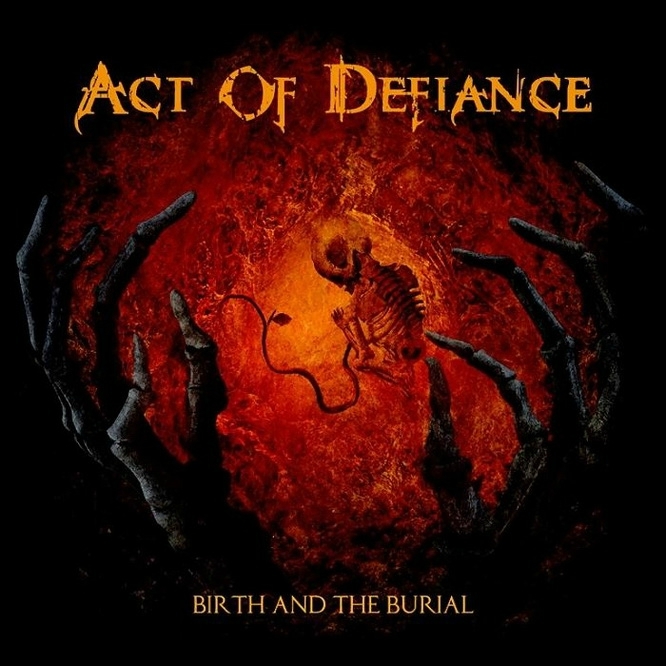 ==> Chronique / French Review: cliquer / click - Release Date: 21st Aug 2015
---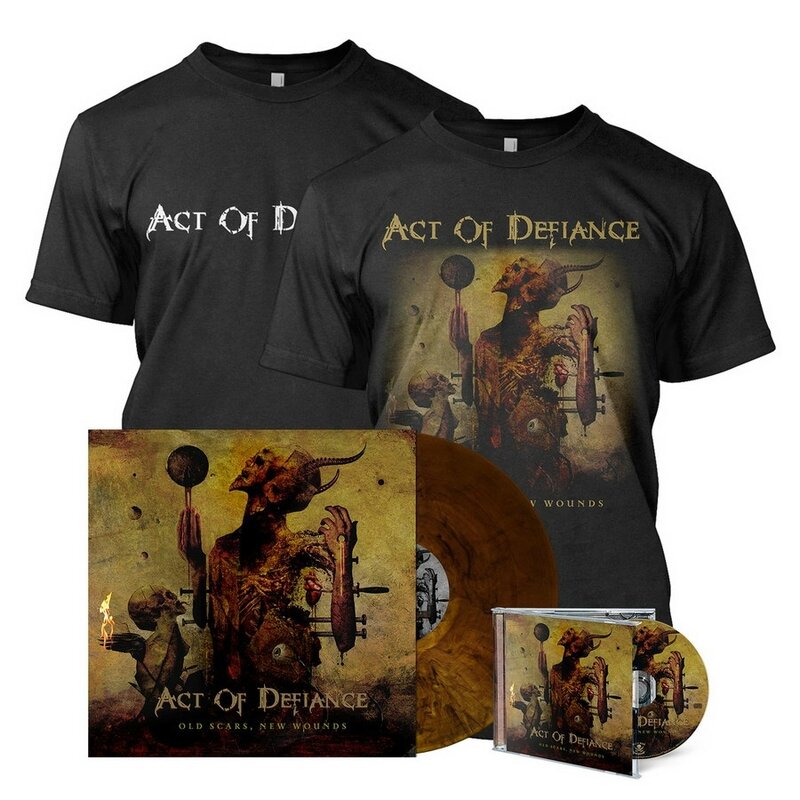 ---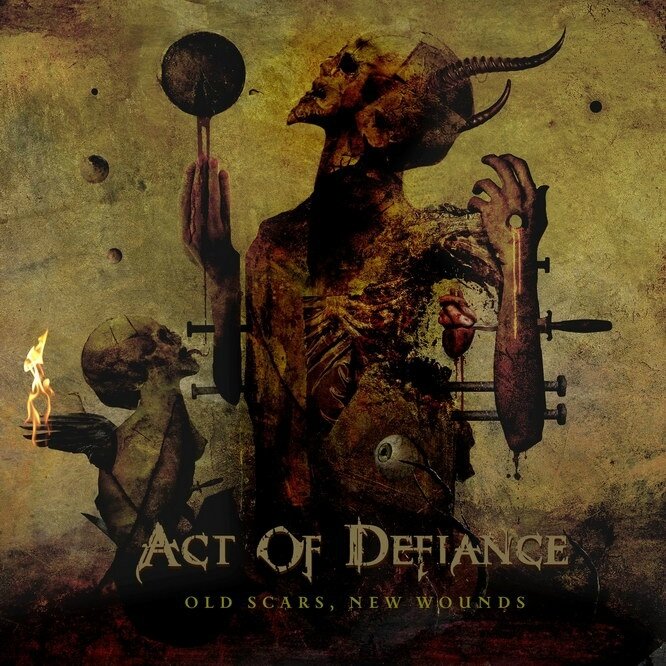 ---
14 septembre 2017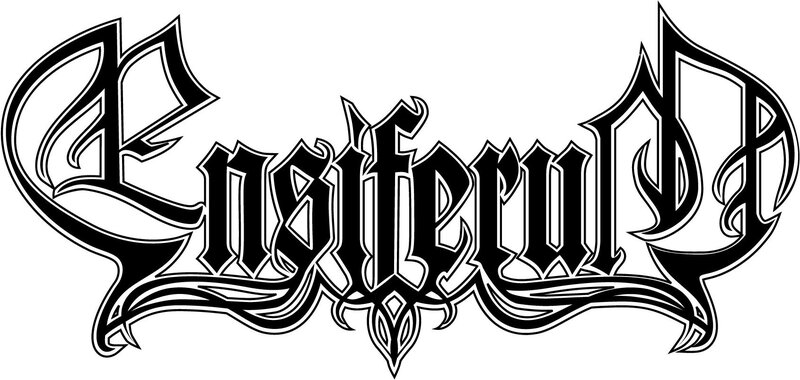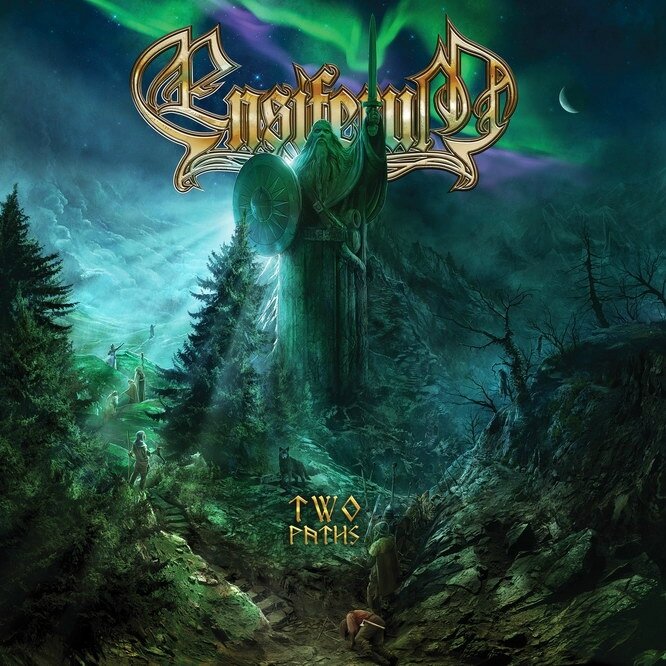 ==> "Two Paths" : Chronique ici / French Review: here

Ensiferum confirmed tour dates:

Sept. 26 - Bochum, Germany - Zeche
Sept. 27 - Langen, Germany - Stadthalle
Sept. 28 - Arnhem, Netherlands - Luxor Live
Sept. 29 - Berlin, Germany - SO36
Sept. 30 - Osnabruck, Germany - Hyde Park
Oct. 1 - Paris, France - La Machine
From September 27th, 2017 onward, Ensiferum will present Two Paths live on stage, splitting their European tour into two parts. The first part will be in September with six dates in three countries, and then in April 2018 there will be an extended tour through many more European countries. In between that time, Ensiferum will visit all other continents.
More tour dates to be announced soon!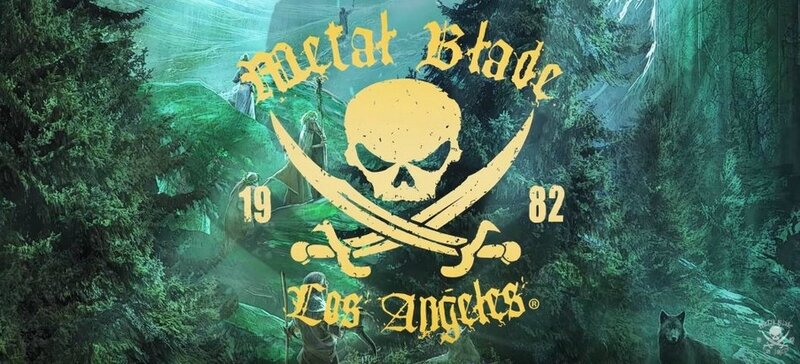 ---
12 septembre 2017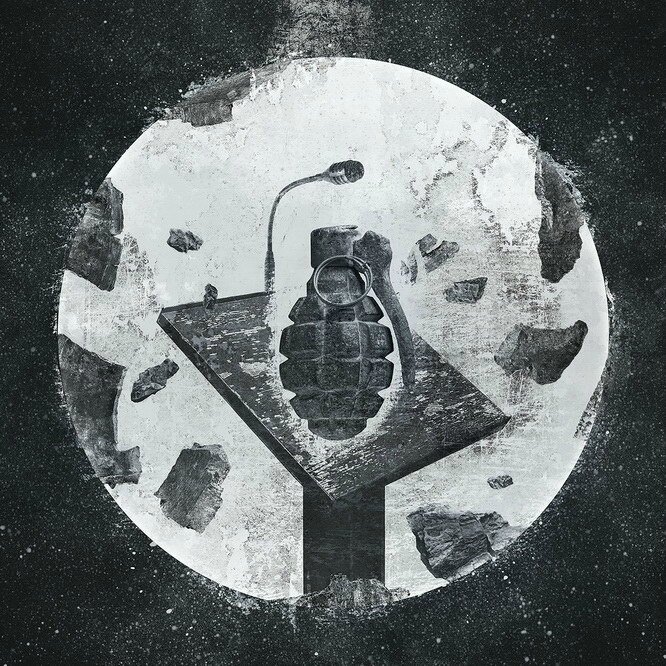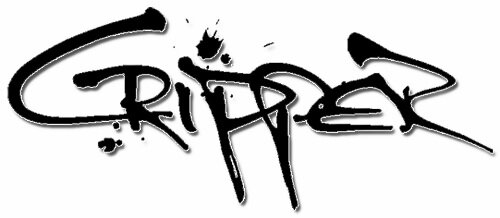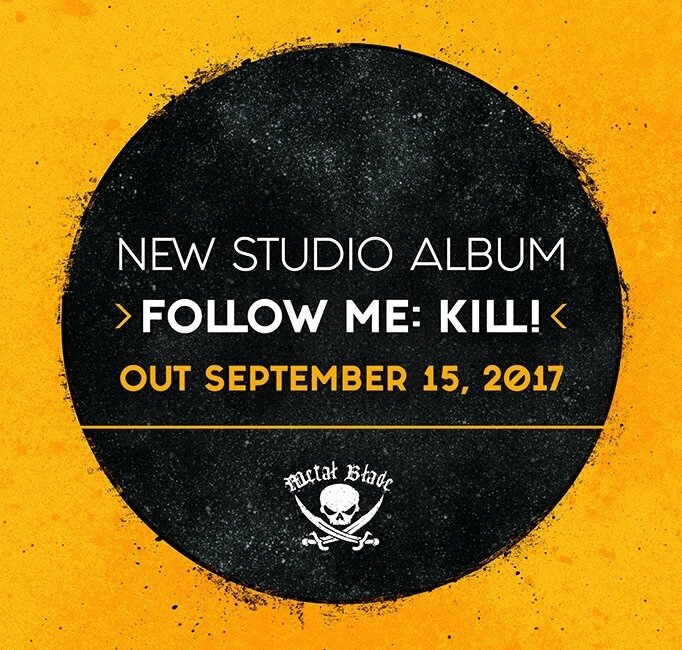 CRIPPER jonglent avec détermination, plaisir et efficacité avec les genres pour produire un Metal extreme qui tutoie le 'de premier ordre', leur Metal Extreme. La créativité est le mot d'ordre avec ce cinquième effort, puisque les allemands vous happent sans prendre de gants et avec dextérité à la fois, à bord de leur nouvel opus au titre aussi brut que leur Metal, « Follow Me : Kill ! ».
Le Thrash fait, ici, son oeuvre avec ses explosions qui ne laissent pas indemne, le Death lui prêtant main forte dans la manœuvre, mais pas que, car CRIPPER ont su avec fièvre et intelligence, allier moments pouvant passer du groove lourd, de la déflagration pure, à des atmosphères à la saveur épique toutes aussi marquantes. Les dix nouvelles compositions savent aligner tradition brutale et vent de fraicheur pour un cocktail qui détonne, bouscule, fédère et laisse le cou ravagé par les headbangs en cadence et le poing levé : comme une envie de se rebeller aux côtés de CRIPPER, notamment sur « Into The Fire ». D'ailleurs, les textes sont écrits avec la même dextérité et force que le Metal extreme de CRIPPER, peut être interprété. Le chant en growl ou par touches, clair, de Britta "Elchkuh" Görtz fait son œuvre tout autant que peuvent les faire ses partenaires masculins que ce soit au travers d'un duo de guitares à la technique aussi imparable que leurs attaques incendiaires et groove, méfaits respectivement dus à Christian "Knitzel" Bröhenhorst / Jonathan Stenger, sans omettre de citer une batterie à la double grosse caisse vénéneuse, celle de Dennis Weber et une basse qui n'a rien à lui envier, due à Christian Lommer. A l'image de pierres angulaires que sont le redoutable « Running High », ou encore « Into The Fire », « Mother », pour exemples, « Follow Me : Kill ! » se distingue dans son ensemble et fait progresser CRIPPER encore plus aux côtés des groupes de valeur sur la scène Metal extrême et Metal en général.
Amateurs de Metal Extreme qui vient des tripes, « CRIPPER et « Follow Me : Kill ! » vous attendent pour vous botter les fesses !
Tasunka
"Follow Me: Kill!" Track-Listing:
01. Pressure
02. Into The Fire
03. World Coming Down (limited Digipak CD only)
04. Mother
05. Shoot or Get Shot
06. Bleeding Red
07. Comatose
08. Pretty Young Thing
09. Running High
10. Menetekel
==> Apart from designing their artwork and merchandise by themselves, CRIPPER even conceive and produce their ambitious video clips on their own.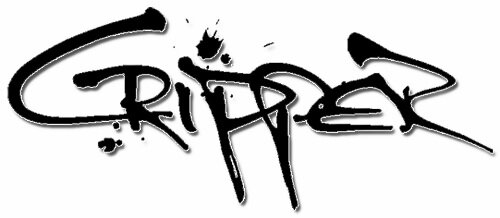 CRIPPER Line-Up:
-Britta Görtz - Vocals
-Christian Bröhenhorst - Guitar
-Jonathan Stenger - Guitar
-Christian Lommer - Bass
-Dennis Weber - Drums
***********
CRIPPER Discography:
-Freak Inside (2007)
-Devil Reveals (2009)
-Antagonist (2012)
-Hyëna (2014)
-Follow Me: Kill!(2017)
---

---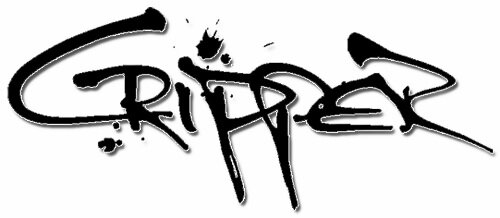 ---