07 janvier 2018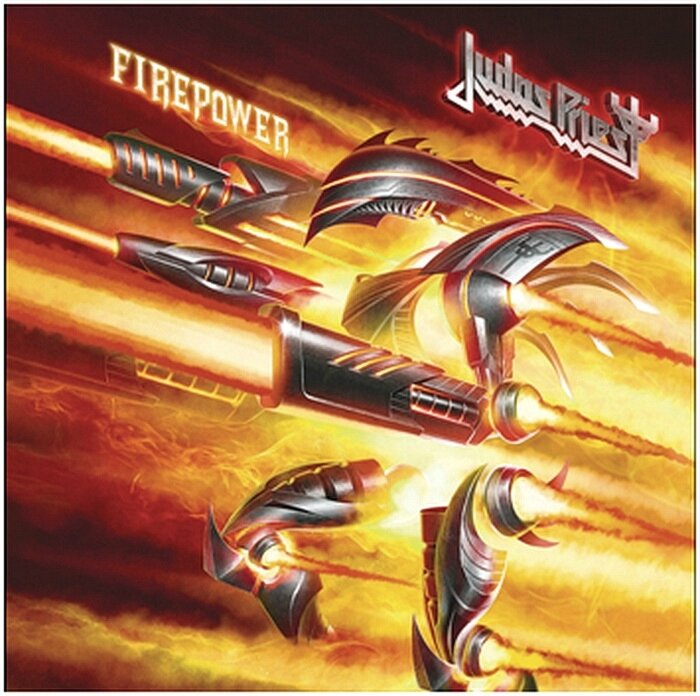 'FIREPOWER'
Sortie le 9 mars 2018
01. Firepower

02. Lightning Strike

03. Evil Never Dies

04. Never The Heroes

05. Necromancer

06. Children of the Sun

07. Guardians

08. Rising From Ruins

09. Flame Thrower

10. Spectre

11. Traitors Gate

12. No Surrender

13. Lone Wolf

14. Sea of Red
(CD, digibook, double vinyle, vinyle coloré & digital)
Produit par Tom Allom
Le responsable du son des plus grands albums du groupe entre 1979-1988,
des classiques tels que 'Unleashed in the East', 'British Steel', 'Screaming for Vengeance' ou 'Defenders of the Faith'
et Andy Sneap (Saxon, Accept, Megadeth, Arch Enemy, Testament...)
---
JUDAS PRIEST :
-Rob Halford - V
-Glenn Tipton - G
-Richie Faulkner - G
-Ian Hill - B
-Scott Travis - D
---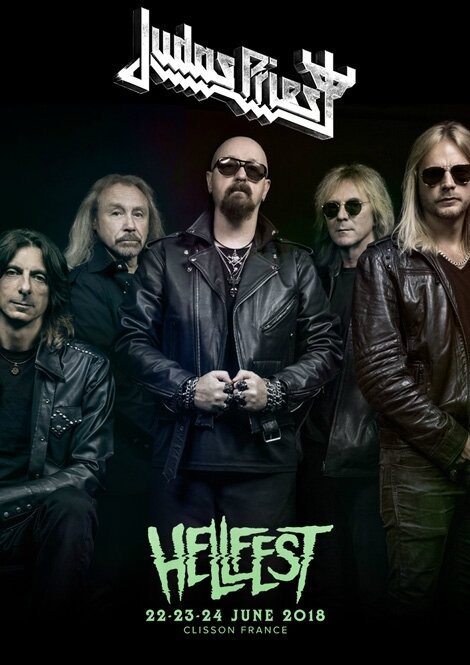 ---

---
12 mai 2017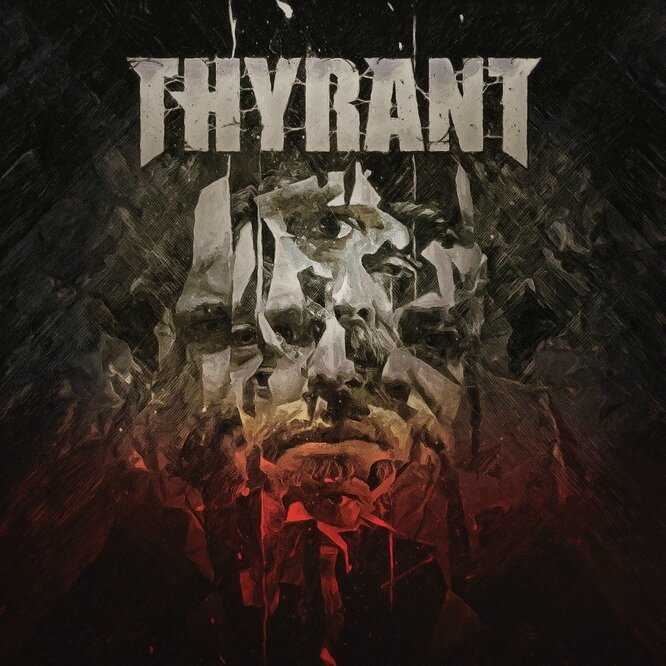 ==> Release: May 12th, 2017 <==

Quand cinq amis de longue date, passionnés s'il en est, unissent leurs forces, leur sueur et leur détermination, doublé de leur attachement pour l'essence du Death, du Metal sombre, obscur au Metal puissamment accrocheur vintage, du Thrash, du Metal 80's / 90's, on peut s'attendre au meilleur et c'est le cas avec «"What We Left Behind…";en effet, ce 'debut album' voit tous les éléments précités mixés ensemble avec conviction et un fort potentiel autant technique que pour ce qui est des compositions et de l'interprétation.
Tout au long de « What We Left Behind… », on se retrouve en présence d'une œuvre puissamment, méchamment accrocheuse à tous niveaux, qui vous capture, vous… Ah oui , mais avant d'aller plus loin, il est temps de présenter les géniteurs de cette œuvre : THYRANT, ladies and gentlemen ! THYRANT, retenez ce nom car le quintette espagnol formé en 2015, va faire parler de lui avec son Metal aux multiples sources (de IRON MAIDEN à JUDAS PRIEST, de CARCASS à SLAYER, ENSLAVED à OBITUARY) son Metal, donc, qui aligne qualité, détermination, intensité et surtout une de ces puissances qui vous rentre sous la peau avec aisance. Des fort bons titres tels que le Thrash de « E.O.S », les vibrations sombres, au chant Death teinté d'une pointe de BATHORY sur le réussi « Carving The Throne », l'instrumental « What We Left Behind… », le meilleur avec, aussi, « Delusion », « Hard Boiling », « Bury Me », pour exemples.
Fort en puissance, intense dans ses atmosphères, ses riffs, son chant Death, sa ligne rythmique basse-batterie, ses paroles, tout autant que servi par une production taillée pour le propos, « What We Left Behind… » signe pour THYRANT une entrée remarquée dans le monde du Metal : et puisque la bande démontre une carrure internationale surtout qu'elle a rejoint l'écurie du renommé label Norvégien, Indie Recordings, alors, comme une envie de les saluer par un :
welcome THYRANT ! :)
Tasunka
"What We Left Behind…" Tracklist:

01-Bury Me (Guest guitar: Lolo Casares)
02-Endless Hunt
03-Delusion
04-Damned At Midnight
05-Hard Boiling
06-What We Left Behind...
07-E.O.S (Guest guitar: Lolo Casares)
08-Carving The Throne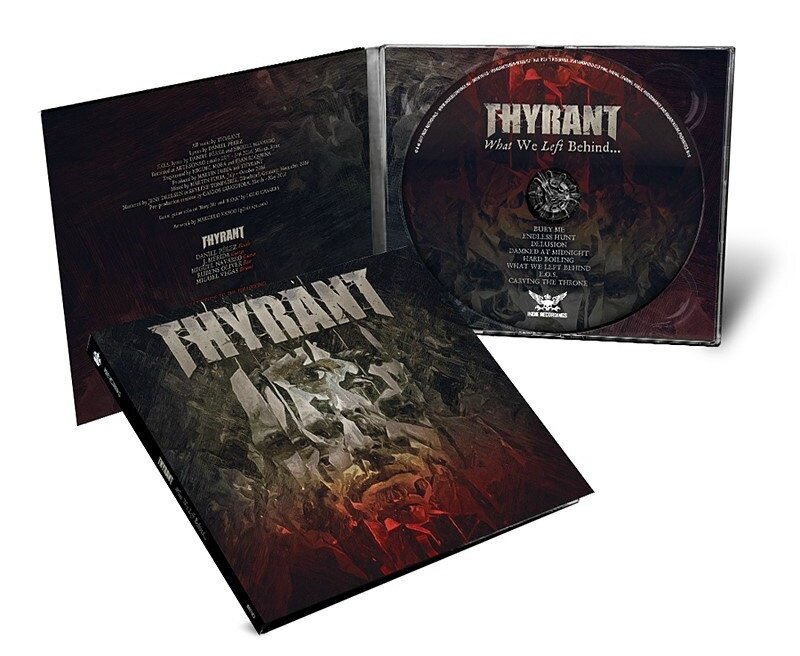 Album credits:

All music by Thyrant
Lyrics by Daniel Pérez
E.O.S.lyrics by Daniel Pérez and Miguel Navarro.
Recorded at Artesonao Estudio 23/5 - 3/6 2016, Málaga, Spain
Engineered by Miguel Mora and Fran Requena.
Produced byMartin Furia and Thyrant.
Mixed by Martin Furia, July - October 2016.
Mastered by Jens Dreesen at Skyline Tonfabrik, Düsseldorf, Germany, November 2016.
Pre-production sessions by Carlos Guardiola, March - May 2016.


---

THYRANT Line-Up:
-Daniel Pérez: V
-J. Mérida: G
-Miguel Navarro: G
-Rubens Oliver: B
-Miguel Vegas: D
---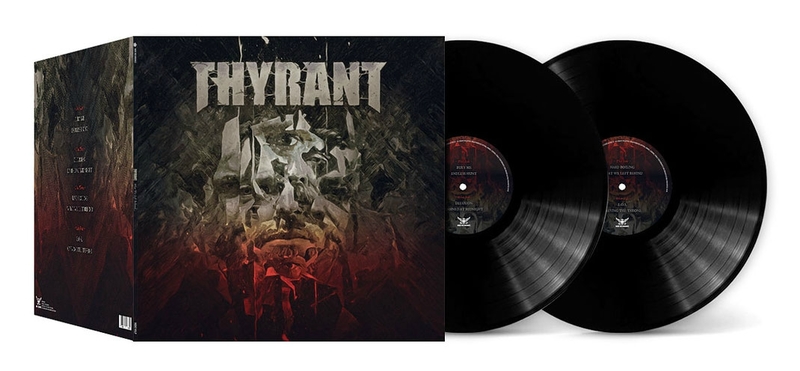 ---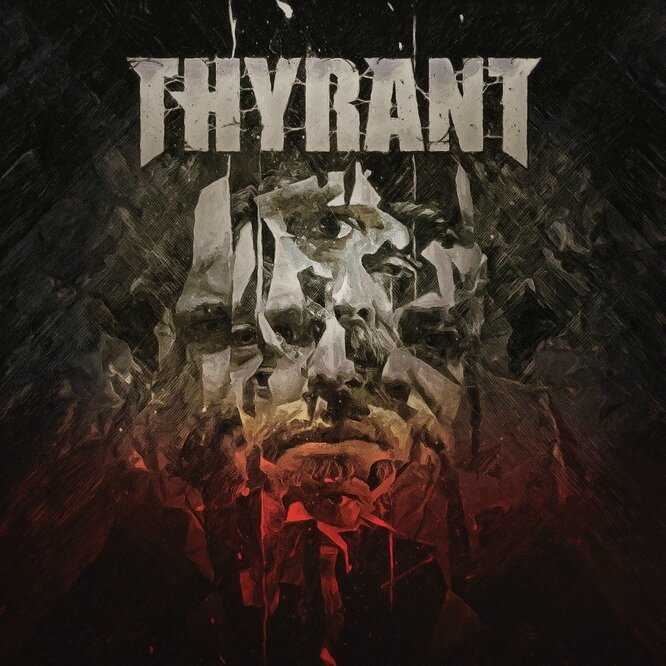 ---
20 novembre 2015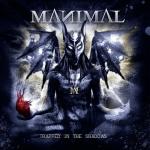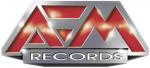 Release Date Europe: November 20th 2015
Release Date USA: January 22nd 2016

Un Power / Heavy mélodique savamment mélangé avec des touches d'éléments progressifs, voilà la recette riche en couleurs qui a fait que MANIMAL ont attiré l'attention non seulement depuis la fondation en 2001, mais aussi et notamment au travers de leur premier disque de 2009, « The Darkest Room », qui peut s'enorgueillir d'avoir récolté un salve de compliments de par le monde et voici qu'en 2015, sort le successeur et second opus, intitulé « Trapped In The Shadows », qui, au passage, reprend sur sa pochette le coeur qui figurait sur « The Darkest Room ».
Six ans, donc, pour voir les suédois transformer leur coup d'essai, c'est long mais cela valait l'attente, étant donné que, oui, MANIMAL démontrent avoir bel et bien le feu sacré pour le Metal, au travers des toutes nouvelles compositions de « Trapped In The Shadows ». Entre un parfum marqué de JUDAS PRIEST époque « Painkiller », de PRIMAL FEAR ou de QUEENSRYCHE, la bande de Göteborg réussit à évoquer ses ainés, tout en sachant habilement définir son propre style, sa marque de fabrique qui est d'allier puissance et finesse, mélodies, dynamique et un effleurement de mélancolie.
Le quatuor a eu le plaisir, sur le mélancolique mid-tempo "The Journey", de se voir rejoindre pour un duo vocal par non moins que l'incontournable frontman et chanteur Udo Dirkschneider, dont le groupe et surtout son guitariste, avoue avec plaisir, l'impact que celui-ci a pu avoir sur lui depuis longtemps, Pour rester dans les pointures, il est à signaler une production confiée à Achim Köhler, qui a à son actif d'avoir collaboré avec justement PRIMAL FEAR ou encore BRAINSTORM, SINNER et son travail avec MANIMAL a été des plus appropriés pour que la recette prenne en permettant à « Trapped In The Shadows » de disposer d'un son au combien taillé pour le genre Heavy Power mélodique de la bande, puisque la voix haut perchée de Samuel Nyman garde toute sa tessiture aussi haute soit-elle ou en mode plus basse et intimiste, une production taillée aussi pour que la guitare en solo ou rythmique de Henrik Stenroos, s'exprime à plein, que ce soit dans le 'speedé' ou dans le mid-tempo, plus calme mais toujours intense, et ni la batterie et son échevelée double grosse caisse de André Holmqvist ou la basse de Kenny Boufadene, ne sont laissées en retrait, bien au contraire.
Sont plus particulièrement recommandés les titres suivants qui démontrent la riche palette dont disposent MANIMAL : l'excellent hymnique et musclé « Psychopomp » tout comme « The Dark », le Judas Priest-ien «Irresistible » ou encore « Screaming Out » et ses chœurs d'enfants, ainsi que la pointe mélancolique mid-tempo de « The Journey », « Trapped In The Shadows », le 'doomisant' et accompli « Man-Made Devil ».

"Trapped In The Shadows" confirme avec élégance et force, la passion d'un groupe sur lequel la scène Metal peut compter: MANIMAL!
Tasunka

Tracklisting "Trapped In The Shadows":
01. Irresistible
02. March Of Madness
03. The Dark
04. Trapped In The Shadows
05. Invincible
06. Man-Made Devil
07. Silent Messiah
08. The Journey *
09. Screaming Out
10. Psychopomp
* feat. guest appearance by Udo Dirkschneider

MANIMAL Line-Up:
-Samuel Nyman - V
-Henrik Stenroos -G
-André Holmqvist - Drums & percussions
-Kenny Boufadene - B
---
---


---
13 juillet 2014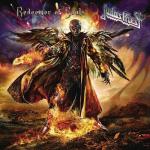 JUDAS PRIEST « Redeemer Of Souls »
(Sony Music / Columbia Records)
Sortie : 14 juillet 2014
n°18 au Top Album !
Meilleure entrée dans l'histoire du groupe en France !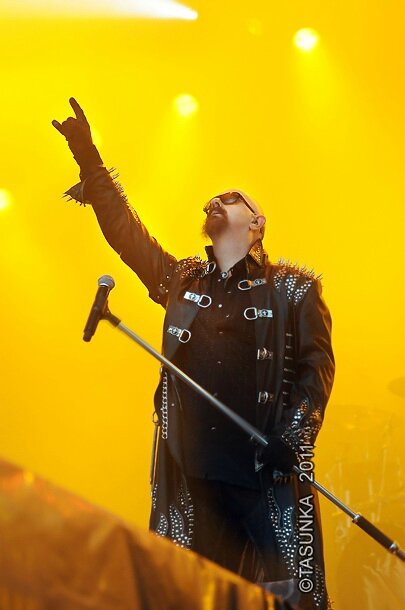 La vitesse, la puissance qui ont fait adorer autant Judas Priest quelques décennies plus tôt, notamment avec un incontournable et légendaire « Painkiller » (1990), font un peu défaut dans ce 17ième album : « Redeemer Of Souls », et pourtant, si le rythme est quelque peu plus ralenti, l'énergie, la hargne, l'enthousiame purs et durs sont, eux, bien là et oui, écoute après écoute, on se laisse prendre à ce nouvel opus, finalement fort accrocheur, des légendes du Heavy Metal que sont Judas Priest. Et ce, d'autant plus que la voix unique de Rob Halford fait merveille, sans pour autant arracher les aigus, comme inspirée par l'intensité, encore que de temps à autre, les poussées vocales se font pour notre plus grand plaisir, comme sur le très bon titre épique, « Hails Of Valhalla », qui allie intensité et envolées vocales du plus grave au plus aigu, prouvant, s'il en est, que Rob Halford assure toujours autant
Si le départ de l'incontournable fondateur-guitariste K.K. Downing en 2011, laissait songeur sur le devenir de cette marque de fabrique unique qui caractérise le groupe, à savoir ce duo hors pair de guitaristes Glenn Tipton – K.K. Downing, aux savoureux riffs et soli, on est, ici, rassuré, étant donné que Glenn Tipton prouve encore son savoir faire au long de l'album, épaulé en cela par l'ex guitariste de Voodoo Six : Richie Faulkner. A noter, aussi, le son vintage très 80s des guitares, qui ajoute un bel effet, comme un parfum des plus beaux albums de ces années-là. Et même chose pour ce qui est des basse et batterie
Avec pas mal de variations très Metal à son actif, « Redeemer Of Souls » plane entre un Heavy metal pur et dur, mais aussi mélodique, grave ou épique, avec notamment des musts tels que le précité « Hails Of Valhalla », mais aussi, grave et intense, sur « Cold Blooded » ou encore le très Ozzy Osbournien dans la voix: « Sword Of Damocles », et que dire du majestueux bluesy « Crossfire », qui se démarque, avec une composition et une interprétation très inspirées, ou encore du très réussi mid tempo « Hell & Back », du lancinant «Secret Of The Dead », qui vient former le trio de cloture de l'album, avec son esprit entre poignant et en attaque illustré par « Battle Cry » et enfin, « Beginning Of The End » à l'émotion à fleur de vocaux et d'instruments : très belle ballade, intelligemment menée. Le 'début de la fin' ? No way ! :)

D'autant que, en plus de cet opus, oui, il y aura bien un "Redeemer Of Souls" Tour; ok aux USA en fin 2014, mais bon, heureux ?
Moi, oui et je ne dois pas être un cas unique ;)


Tasunka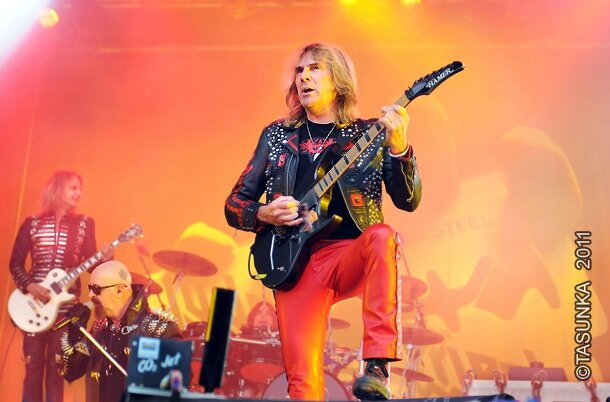 CD 1 « Redeemer Of Souls » (Deluxe):
01- "Dragonaut"
02- "Redeemer Of Souls"
03- "Hails Of Valhalla"
04- « Sword Of Damocles »
05- « March Of The Damned »
06- "Down In Flames"
07- "Hell & Back"
08- "Cold Blooded"
09- "Metalizer"
10- "Crossfire"
11- "Secret Of The Dead"
12- "Battle Cry"
13- "Beginning Of The End"
CD 2:
01- "Snakebite"
02- "Tears Of Blood"
03- "Creatures"
04- "Bring It On"
05- "Never Forget"
JUDAS PRIEST Line-Up:
- Rob Halford : V
- Glenn Tipton : G
- Richie Faulkner : G
- Ian Hill : B
- Scott Travis : D