29 avril 2021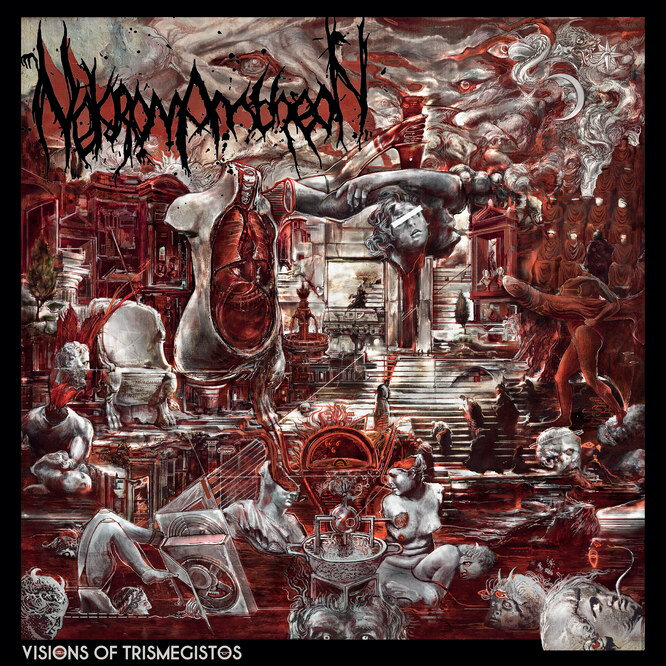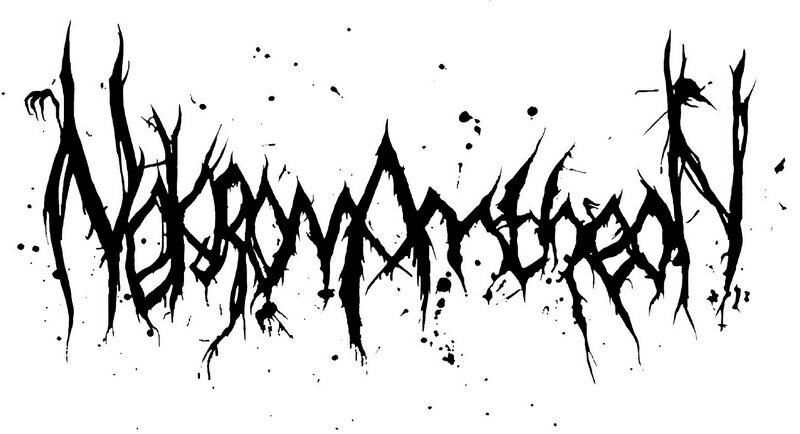 ==> ARTWORK: Zbigniew M. Bielak <==
NEKROMANTHEON se sont surpassés avec leur dernier et longtemps muri, travaillé, tout autant qu'attendu nouvel album, « The Visions Of Trismegistos ».
En effet, neuf années se sont écoulées entre le récompensé « Meilleur Album Metal 2012 » : « Rise, Vulcan, Spectre » et ce dernier brulot et si le trio s'est fait plus discret entre temps, même s'il est resté actif en donnant quelques concerts et officiant au sein des formations dont Obliteration, Black Viper, Flight, Deathhammer, il n'en est pas moins resté ciblé sur ce qui l'anime, sa détermination à faire vivre l'esprit du Metal Extreme old school des 80's avec le souffle d'un vent moderne. Cette fois, c'est sous les ailes féroces de leur « The Visions Of Trismegistos » que NEKROMANTHEON fait impression, en une explosion de Thrash implacable, matiné de Death, Black.
Très exigeants et critiques envers eux-mêmes, les norvégiens ont assurément su composer les nouveaux titres, les faisant murir, leur insufflant autant de vigueur qu'ils les délivrent acérés comme des lames, incisifs, nerveux et d'une férocité remarquée et qui ne laisse pas intact : du travail d'orfèvre en mode 'débridé et déchainé avec des subtilités bien senties' en somme, que l'utilisation à nouveau de matériel non numérique lors de l'enregistrement, contribue à délivrer ce son chaud, organique qui donne toute sa dynamique rageusement rapide aux huit titres et appuie une vélocité et efficacité remarquée aux guitare, chant, basse ou encore batterie au combat. Complété par l'artwork totalement dans l'esprit old school 80's (de Zbigniew M. Bielak) et des lyrics léchés, « The Visions Of Trismegistos » montre que NEKROMANTHEON sait une nouvelle fois faire vivre l'esprit Metal Extreme authentique et s'est, qui plus est, même surpassé, le nouvel album étant un must global, féroce à souhait: cela valait d'attendre!
Tasunka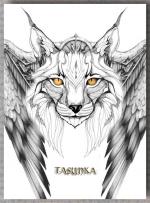 ---
---
---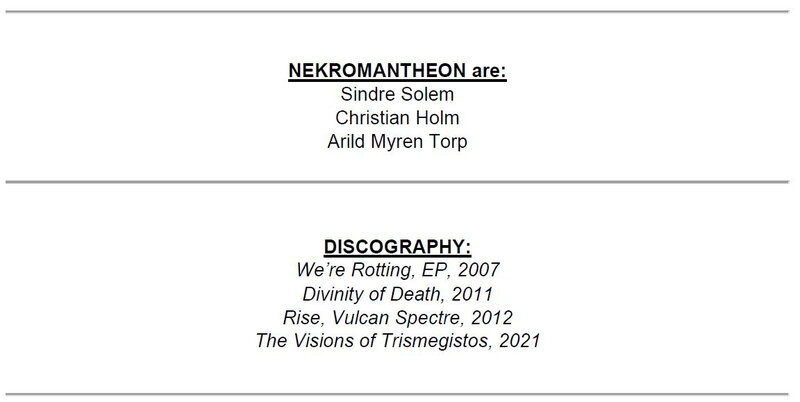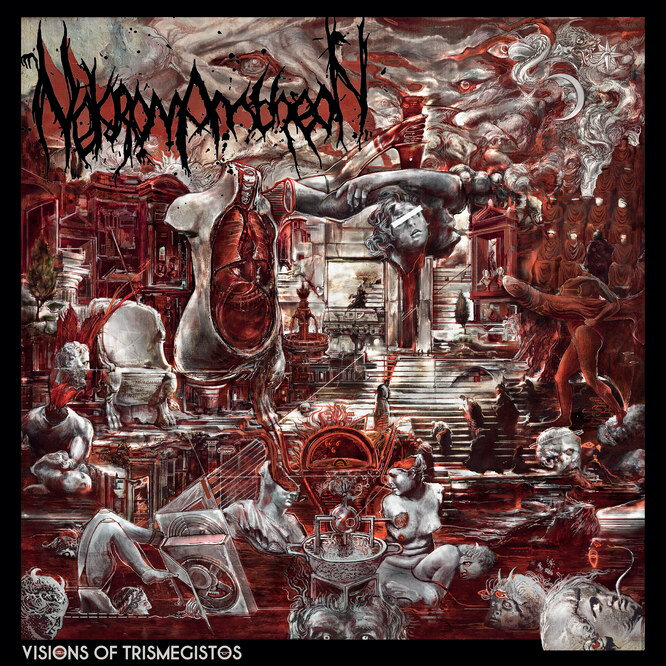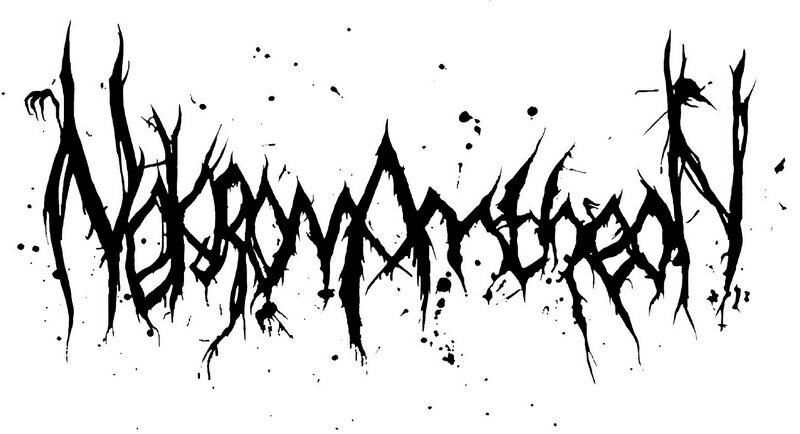 ---
17 septembre 2020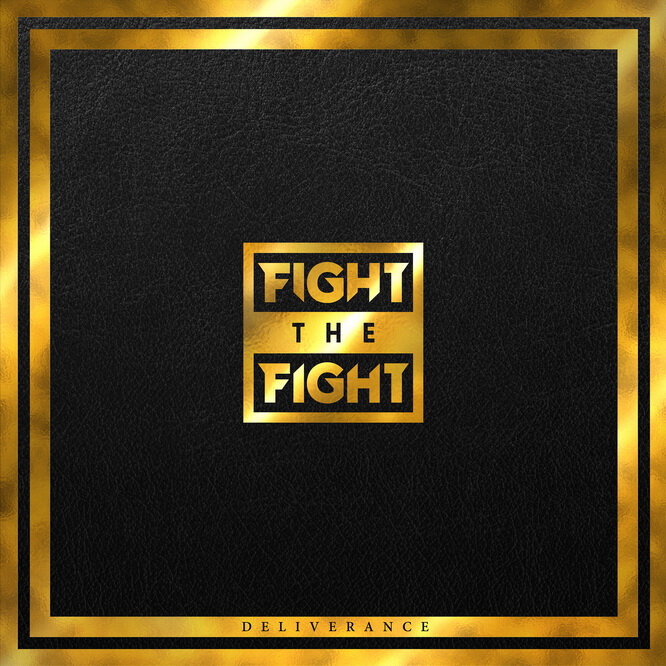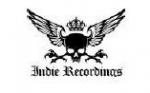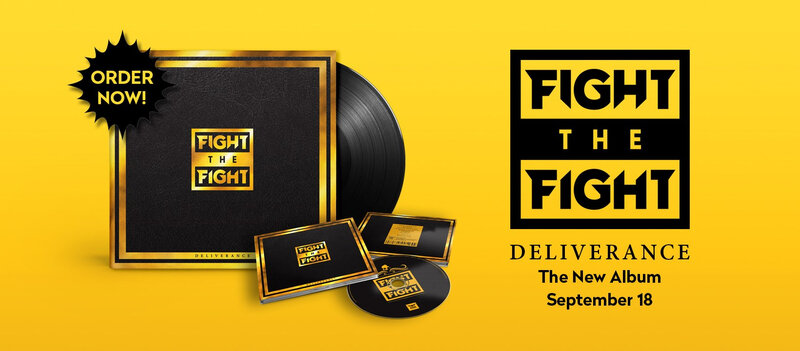 Indie Recordings / Metal Blade Records
FIGHT THE FIGHT avait marqué les esprits avec son premier album éponyme en 2017 via la déflagration de son Rock/Punk/Metal nerveux, punchy, atmosphérique et mené avec brio par une troupe qui en voulait, aussi, retrouver les norvégiens en 2020 avec un second effort, nommé « Deliverance », ne pouvait qu'être salué. Et force est de constater que la troupe en voulait et en veut toujours, comme le prouvent les dix nouveaux morceaux qui conservent l'essence nerveuse des débuts et savent chacun à leur manière aligner une accroche certaine en jonglant avec la grenade dégoupillée de l'urgence du Metal, du Rock Punk, la force de l'atmosphérique racé brassant le tout sans frontière de genre, en un cocktail qui entraine dans des montées de puissance nerveuse, d'atmosphères aux envolées fortes pour mieux se voir exploser en une déflagration Punk, Metal, fidèle à l'esprit Rock brut de décoffrage, qui semble animer la bande.
« Deliverance », ce sont dix titres qui laissent leur empreinte et vous entrainent chacun à leur façon, dans un train lancé à plein régime et sans freins dans sa course, ses conducteurs sachant autant faire parler la poudre que générer l'atmosphérique. Avec une production qui alimente la solidité d'un son propice à laisser les morceaux s'exprimer en plein, avec des musiciens et un chanteur des plus à l'aise pour générer la dynamique rentre-dedans et subtilement racée à la fois, qui caractérise ce second opus, FIGHT THE FIGHT confirme l'étendue de son potentiel, en somme, en délivrant un cocktail de dynamite Rock/Metal/Punk/atmospherique qui fait mouche.

Tasunka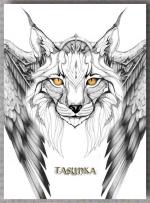 ---
---
"Deliverance" Tracklist:
01-Deliverance
02-Ritual
03-Triggerfinger
04-Calling You Back
05-Pacemaker
06-Dying
07-Pitbull
08-Love
09-Turbo Sex
10-Paradigm
---
---
Fight The Fight Line-Up:
Lars Vegas - V
Amok, - G
Lord - G
HM - B
Bjørn Dugstad Rønnow - D
---
---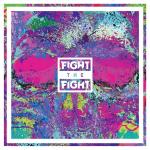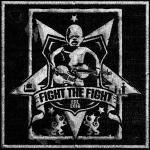 ---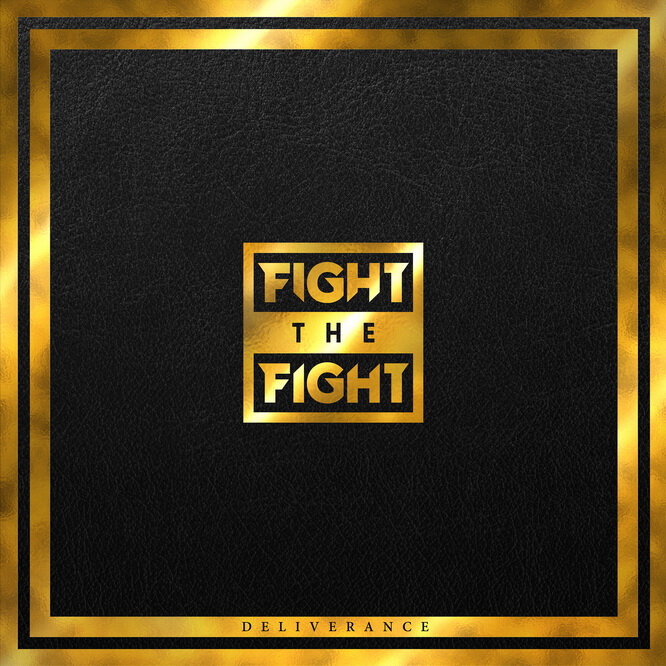 ---
03 octobre 2019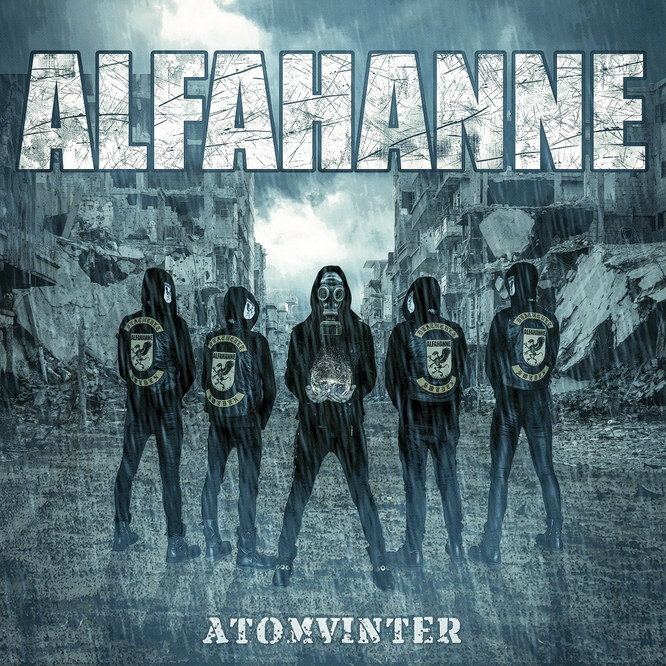 « Atomvinter » marque une quatrième pierre à l'édifice des uniques ALFAHANNE et de leur mixage des styles qui se remarque, puisqu'il est non moins que l'inspiré mélange entre Black Metal de pure souche, Rock solide sur ses bases classiques, Punk et Goth teinté de New Wave ténébreuse. Avec ce nouvel album, l'hiver atomique, « Atomvinter », s'abat sur l'humanité et ALFAHANNE utilise toute son expérience, son savoir-faire autant musicalement que du point de vue de la composition, de l'interprétation ou de la production et du coup, réussit avec force et passion férocement sombres à faire vivre, sentir l'urgence, la menace, les espoirs rudement laissés, la férocité demandée en réaction face à cette implacable situation d'annihilation de tout ce qui vit. Au long des neuf compositions convaincantes et à la rude beauté, les cinq cavaliers de l'Alfapocalypse exécutent avec un plaisir évident, au choix : riffs incisifs et guitares marquantes, chant écorché et/ou lancinant qu'il soit en suédois ou en anglais, batterie et basse menaçantes et hypnotiques, claviers dosés ce qu'il faut et le tout bénéficiant d'une production vigoureuse qui sait mettre en valeur la poigne qui caractérise chaque atmosphère. Habitué à avoir des guests à ses côtés, le quintet accueille cette fois, non moins que Nag sur le très efficace « Alla Mot Alla » et Hoest (TAAKE) pour le non moins prenant premier single « Atomvinter »; la boucle est bouclée, tout est en place, ALFAHANNE reviennent et vous immergent dans l'hiver nucleaire, où, comme il est dit : « tout ce qui vit, va mourir ».
Les suédois délivrent avec « Atomvinter » un album qui fait son effet et qui porte la marque d'un groupe à la valeur assurée et reconnue à juste titre : ALFAHANNE.
Tasunka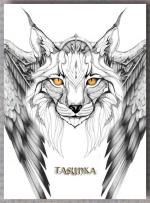 ATOMVINTER Tracklist:
- Atomvinter (Feat. Hoest) -4:25
- Lovers Against The World -3:25
- Alla Mot Alla (Feat. Nag) -4:00
- A Place To Call Home (Ärla Boggie) -5:24
- Sluten Cirkel -4:01
- Sakna Mig Som Om Jag Vore Död -3:44
- The Heavy Burden -5:27
- Himlen Kan Vänta -2:58
- En Tight Knut -6:22
-Written and produced by Alfahanne
-Recorded and mixed at Spider Studio by Stefan Eriksson
-Drums recorded at FU-studio by Stefan Eriksson
-Mastered by Stamos Koliousis
-Artwork and illustrations for ALFAHANNEs Atomvinter by Images by Snaxx
---

Line-Up:
- Pehr Skjoldhammer : V / G
- Fredrik Sööberg : G
- Jimmy Wiberg : B
- Niklas Åström : D
- Stefan Eriksson : K
---
ALFAHANNE "Det Nya Svarta" (2017) (French Review)
---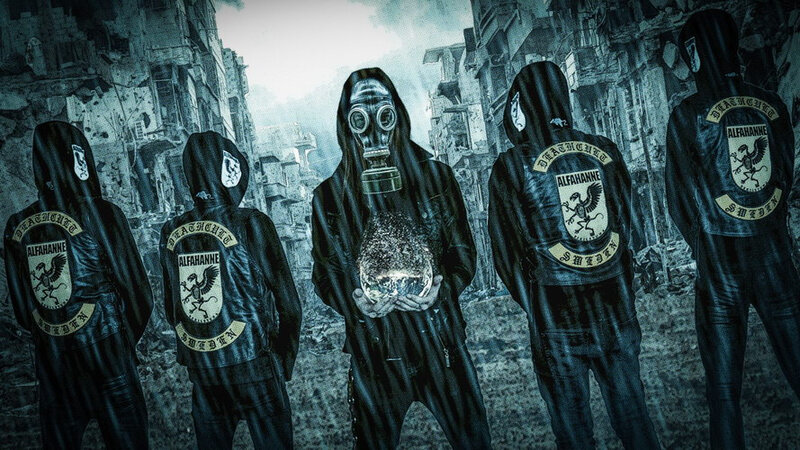 ---
21 septembre 2019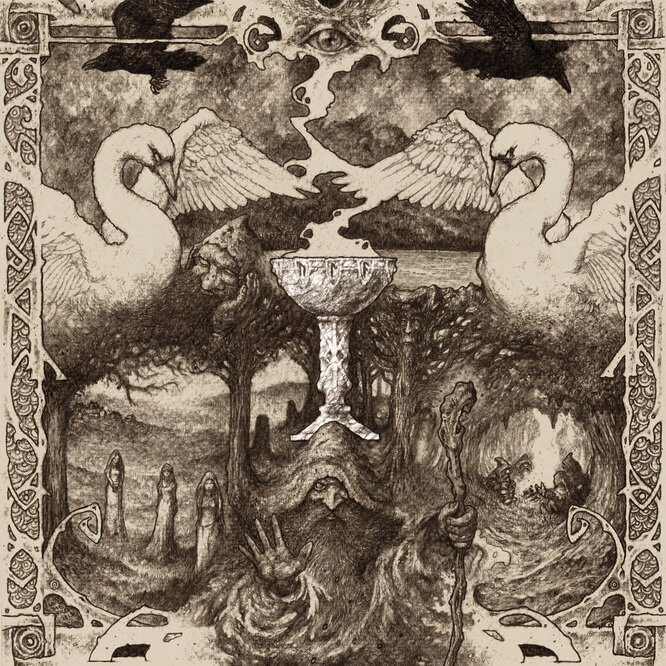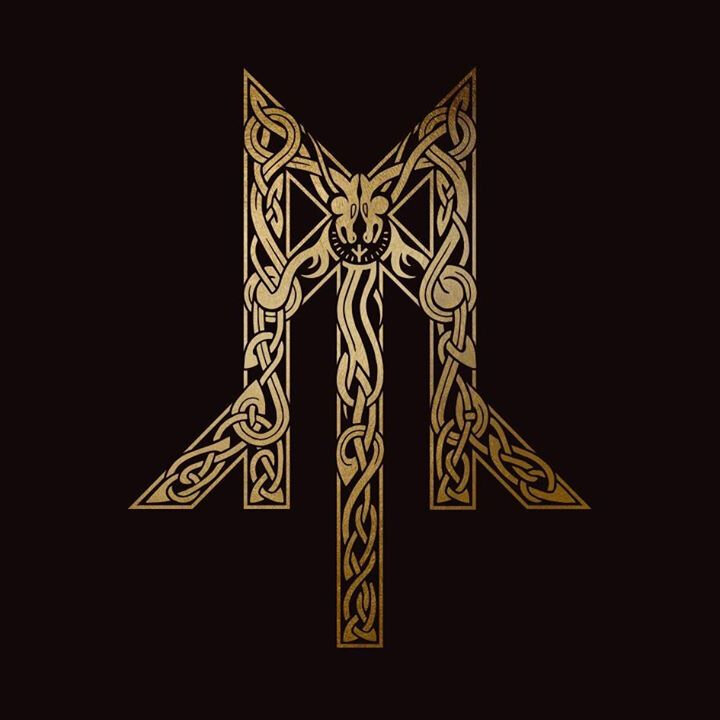 Quand les atmosphères ont une place et un rôle aussi prépondérants dans la musique ou plutôt dans la pièce musicale proposée, alors, on est certain d'être en présence d'une œuvre qui marque et c'est ce qu'est "Fire In The White Stone" de Wolcensmen grace à ses atmosphères soignées et profondes croisées avec un Folk d'une beauté obscure qui s'unissent tous pour vous plonger en immersion dans un univers au feeling intemporel accompli et naturel à la fois et qui sait incontestablement faire vibrer.
Avec le successeur de l'acclamé premier album, 'Songs from the Fyrgen' (réédité en 2018 par Indie Recordings), son toujours inspiré maitre à créer et composer, Dan Capp (Winterfylleth) continue d'exprimer son inspiration profonde qui allie mythes et passion pour la musique sombre et acoustique, en venant proposer son projet : une saga intemporelle qui parle de mystère et de destin, saga nourrie d'un Folk mythologique sombre, mélancolique, puissant en émotions et force subtile mais inaltérable, et une saga tout autant nourrie à part égale de vocaux masculins, féminins, d'instruments intemporels (notamment guitare classique, kantele (cithare finnoise), flute, violoncelle, tambour) tout autant que d'atmosphères riches en sensations qui alimentent, répandent et entretiennent l'essence dramatique de ce convaincant croisement entre l'esprit de la quête du Graal, Wagner ou Tolkien, qu'est « Fire In The White Stone ». Les efforts et le soin particulier apportés à la composition, l'interprétation et la production de ce second opus de Wolcensmen paient, puisque « Fire In The White Stone » se révèle être un concept album qui fonctionne et vous entraine avec sa nature mythologique, sa profondeur, son feeling et sa richesse, dans une immersion totale à ses côtés.

Il est à noter que cette immersion musicale prenante se voit compléter par les 12 000 mots qui forment la courte histoire écrite par le maitre à penser de Wolcensmen, Dan Capp, et jointe à l'album, afin de parachever une œuvre épique élaborée et réussie où l'atmosphère est reine, j'ai nommé « Fire In The White Stone » !

Tasunka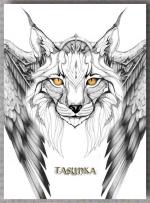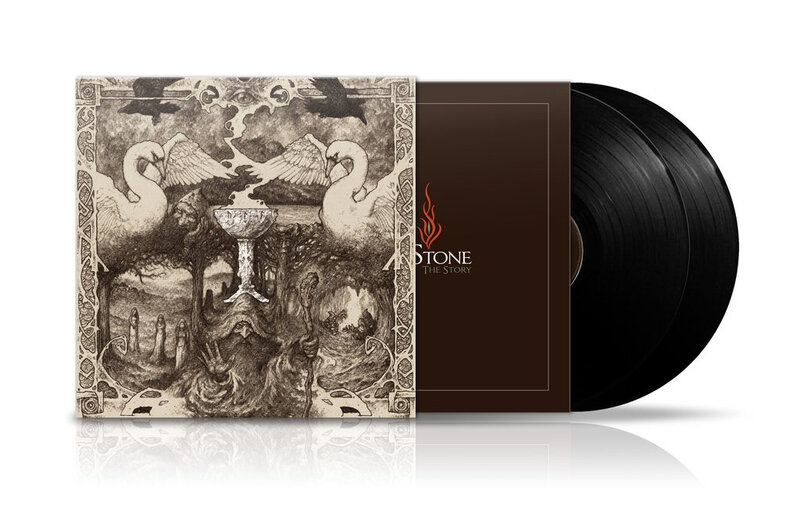 "Fire In The White Stone" Tracklist:
01 Foreboden + 02 A Gainsaying -5:24
03 Lorn and Loath -7:35
04 Hunted -4:22
05 The Woodwose -0:51
06 Of Thralls and Throes -5:12
07 The Swans of Gar's Edge -6:32
08 Maidens of the Rimeland -3:48
09 Fellowship -1:47
10 Sprig to Spear -5:43
11 Fire in the White Stone -8:27
- Produced by John A. Rivers - known for his work with Dead Can Dance
- Also featured are contributions from Jo Quail (cello), Aslak Tolonen of Nest (kantele) and Jake Rogers of Visigoth/Gallowbraid (flute), among several others.
- Cover Art by French master David Thiérrée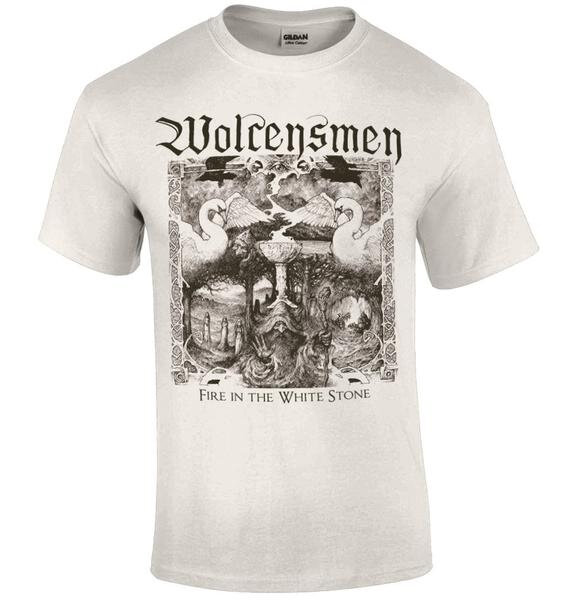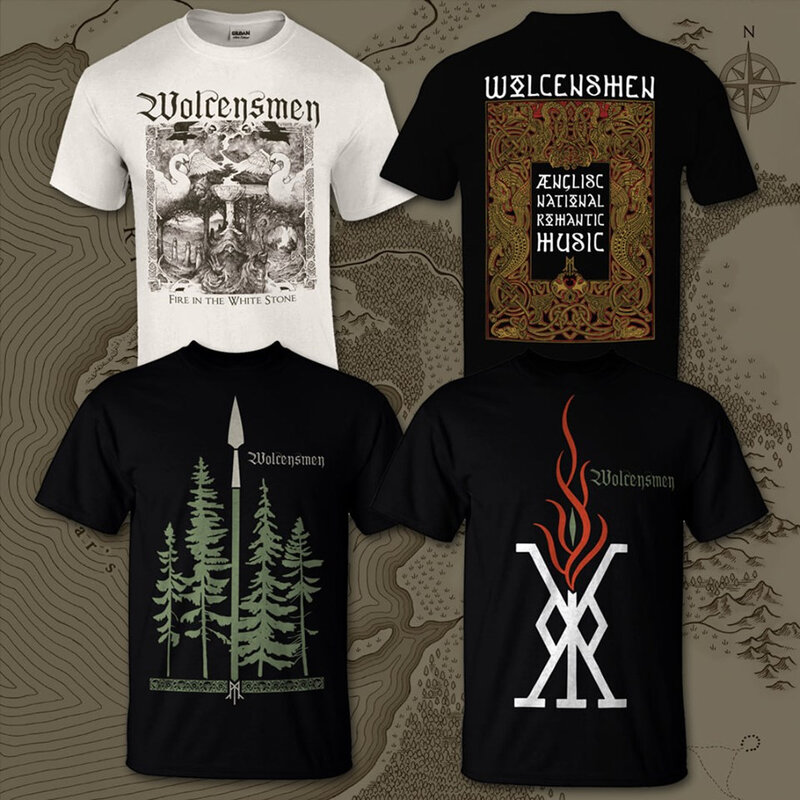 ---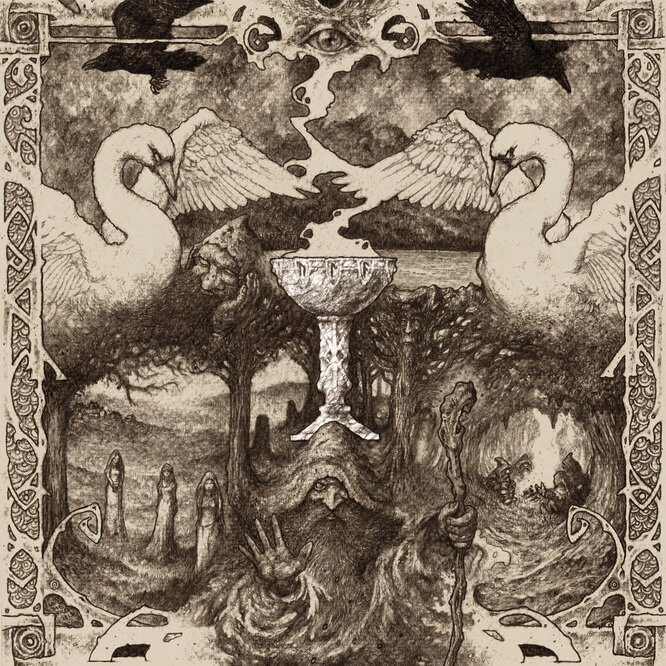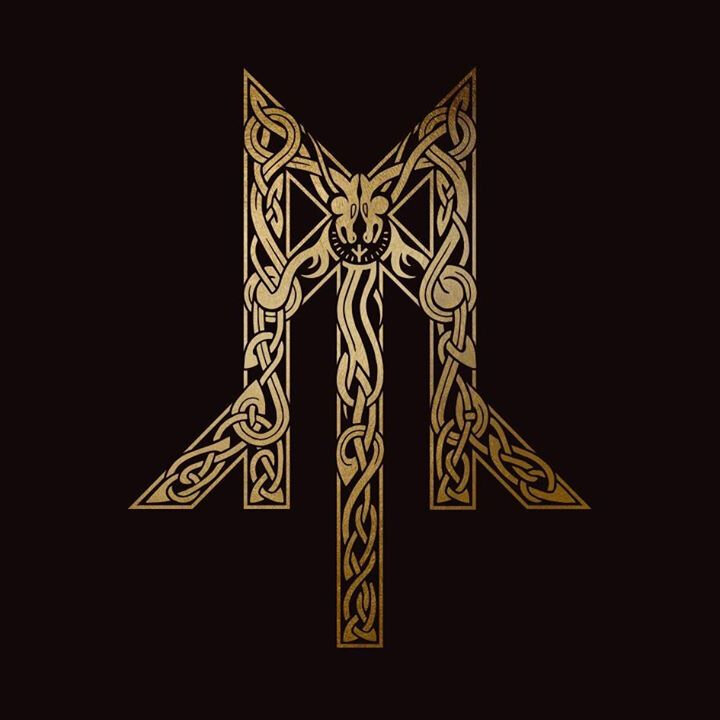 ---
24 juillet 2017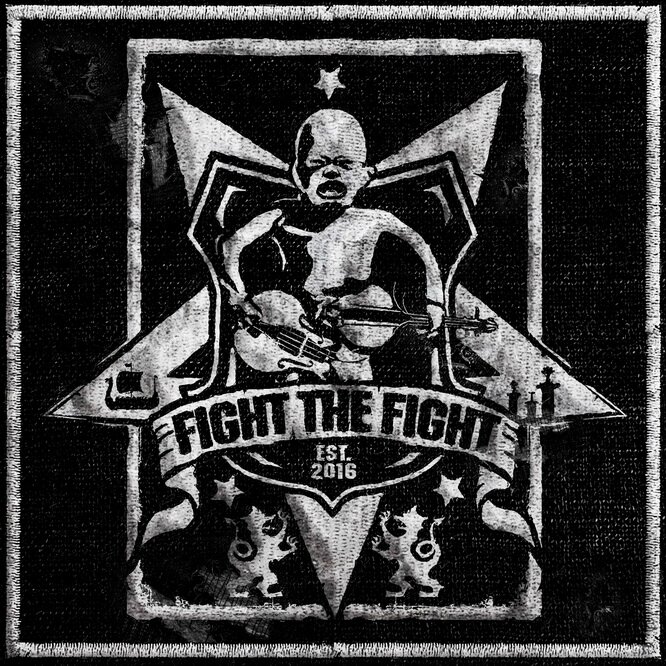 Afin de marquer le cent cinquantième anniversaire de la pièce de Henrik Ibsen : 'Peer Gynt' et avant tout pour célébrer l'œuvre musicale écrite pour cette pièce, par le plus que révéré compositeur romantique classique, Grieg Edvard (1843-1907), quoi de mieux que ses compatriotes norvégiens du très bon groupe montant FIGHT THE FIGHT (voir chronique de leur debut album – janvier 2017), eux qui ont choisi pour l'occasion d'extraire de la pièce l'incontournable opus, 'Anitras' Dance ' à la ritournelle entêtante et bien connue et de la plonger dans leur Metal estampillé Fight The Fight. La sauce prend incontestablement bien et tout en respectant l'esprit de l'opus original, les norvégiens fusionnent le classique avec leur patte Metal aux accents Black, progressif où les guitares généreuses rivalisent de maestria, les vocaux en growl ou voix claire de même, sans omettre de mentionner une section rythmique qui œuvre de conserve avec ses comparses.
La collaboration de Fight The Fight pour cette anniversaire, avec Music Norway, Innovasjon Norge, Peer Gynt AS ainsi qu'avec les producteurs de Bleed and Fantefilm porte ses fruits : l'inspiration est au rendez-vous et FIGHT THE FIGHT rendent un bel hommage à l'œuvre originale et à son auteur Grieg Edvard.
Le Metal et le classique, se marient décidément au mieux, comme l'ont prouvé maintes formations au long des dernières décennies et à présent en 2017, avec les bulldozers d'Oslo: Fight The Fight !

A noter que les norvégiens seront en tournée avec SATYRICON et, ça ne se manque pas, en France pour quatre dates fin septembre, début octobre: à vos agendas !

Tasunka
---
FIGHT THE FIGHT will also be going on tour supporting the black metal giants SATYRICON, starting from the end of September 2017.
==> See tour dates below:
August 3rd - August Burns Red, Copenhagen, Denmark
August 4th - August Burns Red, Oslo, Norway
Satyricon European Tour:
September 24th - Hamburg, Germany
September 25th - Essen, Germany
September 26th - Tilburg, Germany
September 27th - Vosselaar, Belgium
September 29th - London, UK
September 30th - Paris, France
October 1st - Nantes, France
October 2nd - Toulouse, France
October 4th - Madrid, Spain
October 5th - Barcelona, Spain
October 6th - Montpellier, France
October 7th - Bologna, Italy
October 9th - Zürich, Switzerland
October 10th - Munich, Germany
October 11th - Vienna, Austria
October 12th - Prague, Czech Republic
October 14th - Krakow, Poland
October 15th - Warsaw, Poland
---

---
12 mai 2017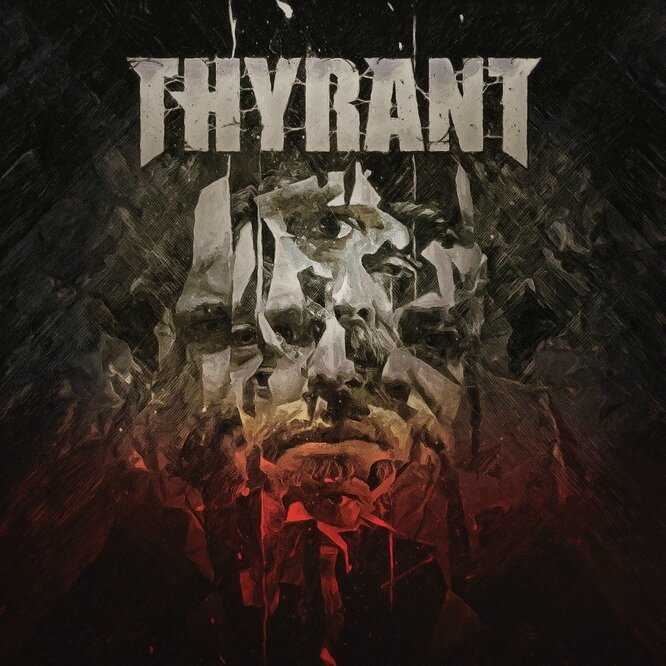 ==> Release: May 12th, 2017 <==

Quand cinq amis de longue date, passionnés s'il en est, unissent leurs forces, leur sueur et leur détermination, doublé de leur attachement pour l'essence du Death, du Metal sombre, obscur au Metal puissamment accrocheur vintage, du Thrash, du Metal 80's / 90's, on peut s'attendre au meilleur et c'est le cas avec «"What We Left Behind…";en effet, ce 'debut album' voit tous les éléments précités mixés ensemble avec conviction et un fort potentiel autant technique que pour ce qui est des compositions et de l'interprétation.
Tout au long de « What We Left Behind… », on se retrouve en présence d'une œuvre puissamment, méchamment accrocheuse à tous niveaux, qui vous capture, vous… Ah oui , mais avant d'aller plus loin, il est temps de présenter les géniteurs de cette œuvre : THYRANT, ladies and gentlemen ! THYRANT, retenez ce nom car le quintette espagnol formé en 2015, va faire parler de lui avec son Metal aux multiples sources (de IRON MAIDEN à JUDAS PRIEST, de CARCASS à SLAYER, ENSLAVED à OBITUARY) son Metal, donc, qui aligne qualité, détermination, intensité et surtout une de ces puissances qui vous rentre sous la peau avec aisance. Des fort bons titres tels que le Thrash de « E.O.S », les vibrations sombres, au chant Death teinté d'une pointe de BATHORY sur le réussi « Carving The Throne », l'instrumental « What We Left Behind… », le meilleur avec, aussi, « Delusion », « Hard Boiling », « Bury Me », pour exemples.
Fort en puissance, intense dans ses atmosphères, ses riffs, son chant Death, sa ligne rythmique basse-batterie, ses paroles, tout autant que servi par une production taillée pour le propos, « What We Left Behind… » signe pour THYRANT une entrée remarquée dans le monde du Metal : et puisque la bande démontre une carrure internationale surtout qu'elle a rejoint l'écurie du renommé label Norvégien, Indie Recordings, alors, comme une envie de les saluer par un :
welcome THYRANT ! :)
Tasunka
"What We Left Behind…" Tracklist:

01-Bury Me (Guest guitar: Lolo Casares)
02-Endless Hunt
03-Delusion
04-Damned At Midnight
05-Hard Boiling
06-What We Left Behind...
07-E.O.S (Guest guitar: Lolo Casares)
08-Carving The Throne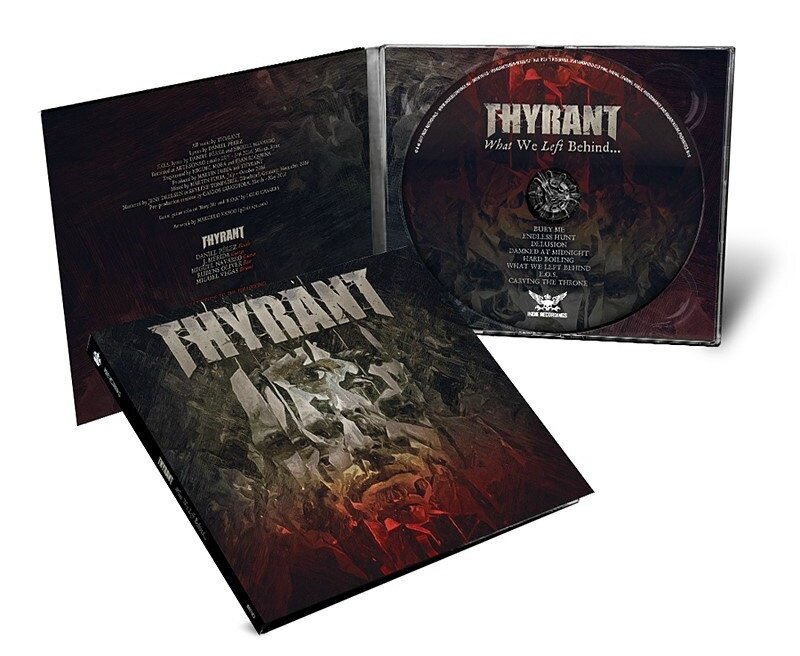 Album credits:

All music by Thyrant
Lyrics by Daniel Pérez
E.O.S.lyrics by Daniel Pérez and Miguel Navarro.
Recorded at Artesonao Estudio 23/5 - 3/6 2016, Málaga, Spain
Engineered by Miguel Mora and Fran Requena.
Produced byMartin Furia and Thyrant.
Mixed by Martin Furia, July - October 2016.
Mastered by Jens Dreesen at Skyline Tonfabrik, Düsseldorf, Germany, November 2016.
Pre-production sessions by Carlos Guardiola, March - May 2016.


---

THYRANT Line-Up:
-Daniel Pérez: V
-J. Mérida: G
-Miguel Navarro: G
-Rubens Oliver: B
-Miguel Vegas: D
---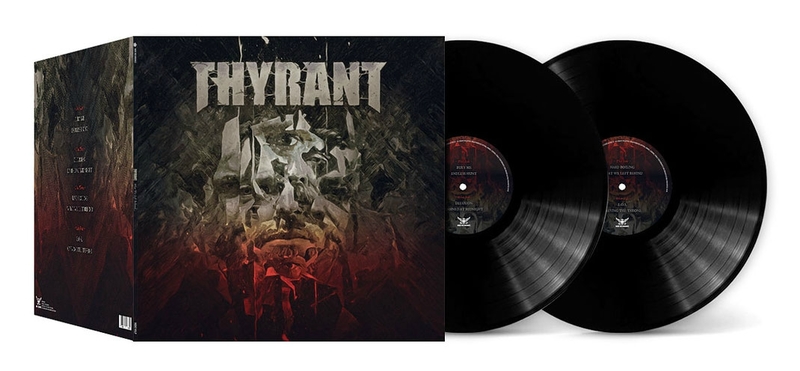 ---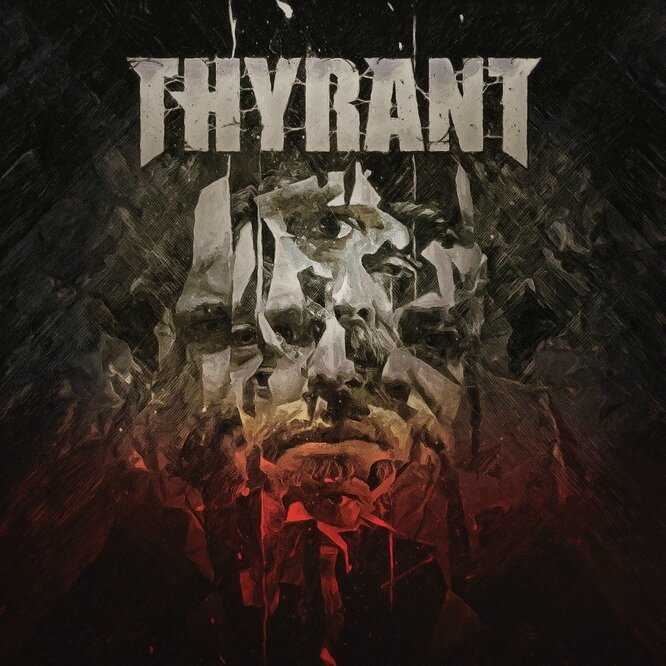 ---
15 avril 2017

==> Release: 07 April 2017 <==

Alfapocalyptic Rock / ALFAHANNE, vous connaissez ? Alors, lisez ce qui suit :)
Fondé sur une forte détermination, celle de remettre du danger dans le Rock, de le réveiller, le secouer et revenir aux origines non édulcorées, le groupe ALFAHANNE est unique en son genre, dans sa façon de reprendre les racines et oser en tirer toute l'essence et la sublime et dangereuse beauté brute, originelle.
Le nouvel et troisième opus « "Det Nya Svarta" est le meilleur porte-parole de cet état d'esprit qui ne se soucie ni des modes, ni des genres musicaux et va plus loin, en délivrant un Rock libre, sombre et fort de ses multiples sources, pour une musique qui vous remue, autant de par ses compositions naturelles et brillantes d'habileté, d'authenticité, de puissance, que de par ses accroches mélodiques que, de même, par ses paroles profondes, cette fois, très personnelles et en qui chacun pourra plonger et trouver de nombreuses vérités.
On assiste avec « "Det Nya Svarta" comprenez « Le Nouveau Noir » à un tour de force au long des morceaux, qui voient le parfum Black, scène dont chacun des membres du groupe est issu, ce parfum donc mélangé au Rock sombre en un éclat d'atmosphères, toutes intenses et prenantes comme rarement. Si chaque titre a son accroche propre, la seconde moitié du disque s'envole cependant encore plus haut, loin, notamment avec une montée en tours via des morceaux très remarqués, dont le lancinant " Mitt Mörker Är Mörkare Än Ditt " (Mon obscurité est plus sombre que la votre), l'imparable ritournelle des guitares Rock et du chant hymnique de « Även En Hund Har Sin Dag » ((Même un chien a son jour), « Svarta Får » (Brebis galeuse), ou encore « Avgrundsgravitation » ( Gravitation en Abîme), « Stigmata » en échos, et le tout pour se conclure sur le très réussi final avec la beauté sombre de « Det Nya Svarta » (Le nouveau noir),
Les suédois de ALFAHANNE ont rendu, avec « Det Nya Svarta » et grace à une production racée, tout le feeling du Rock tel qu'il était à l'origine, tout en étant intemporel : libre et sauvage, profond, dangereusement accrocheur. Voilà le « Nouveau Noir », qui, comme le rappelle la troupe originaire d'Eskilstuna:
"The only political issue that is close to our hearts is equal rights but the flipside of that same coin is that we think everyone is equally....
Equally useless." - Alfahanne
ALFAHANNE délivrent avec leur troisième album, une véritable attaque unique de Rock, au feeling qui touche droit aux tripes, avec son punch authentique : une attaque de ce que ALFAHANNE jouent et décrivent eux-mêmes, comme de l'
Alfapocalyptic Rock! Indispensable !
Tasunka
************
==> This is what Alfahanne's Pehr says of the track "Det Nya Svarta": "This song pierces my heart every time I listen to it. So full of hope but at the same time hopeless. So smart but yet so naive. I have tried to translate it to English so you all can all be a part of it...."
I am drawing up a New World , because i am so Tired of the old one.
I push the button and wait for something to happen, wait for something to happen
Yesterdays colours are bleak, bleak as bones yeah bleak as bones.
Feeling my heartbeats as I wait for something to happen, wait for the bomb..
One last scream the New Black
Now we are the New Black..
I turn the page I never look back, no never looking back.
I push the button and wait for something to happen, wait for something to happen .
Yesterdays clothes are out of style , cold as the winter yeah cold as the winter.
Feeling my heartbeats as I wait for something to happen, wait for the bomb.
One last scream the New Black
Now we are the New Black....
***********
"Det Nya Svarta" Tracklist:
01-Satans verser (Guest vocals by Dolk from Kampfar)
02-Stigmata
03-Avgrundsgravitation (Guest vocals by David Lindh from Yvonne and Broder)
04-Dödsmaskin (Guest vocals by Sanrabb from Gehenna)
05-Klubb 27
06-Mitt mörker är mörkare än ditt (Guest/Sample on by Nadine Skjoldhammer)
07-Även en hund har sin dag
08-Svarta får
09-Det nya svarta
==> Artwork by Trine + Kim Design Studio
==> Album credits:
All music by

Alfahanne

Lyrics by

Pehr Skjoldhammer
"Svarta får" lyrics by Pehr Skjoldhammer and Fredrik Sööberg

Recorded at

Dödskult studio by Alfahanne (Pehr Skjoldhammer)

Mixed and mastered by

Stamos Koliousis

Recorded at

Nest Studio, Oslo, Norway by Stamos Koliousis

Recorded at

Barnhus Zoo studio
ALFAHANNE Line-Up:
-Pehr Skjoldhammer: Vocals & Guitars
-Fredrik Sööberg: Guitar
-Jimmy Wiberg: Bass
-Niklas Åström: Drums
ALFAHANNE Discography:
-2013 - "Grym",
split 7" with NIKLAS KVARFORTH's SHINING on Svart Records
-2014 - "Alfapokalyps"
debut full length album on CD and 12" vinyl on Dark Essence Records
-2015 - "Blod Eld Alfa"
full length album on CD and 12" vinyl on Dark Essence Records
---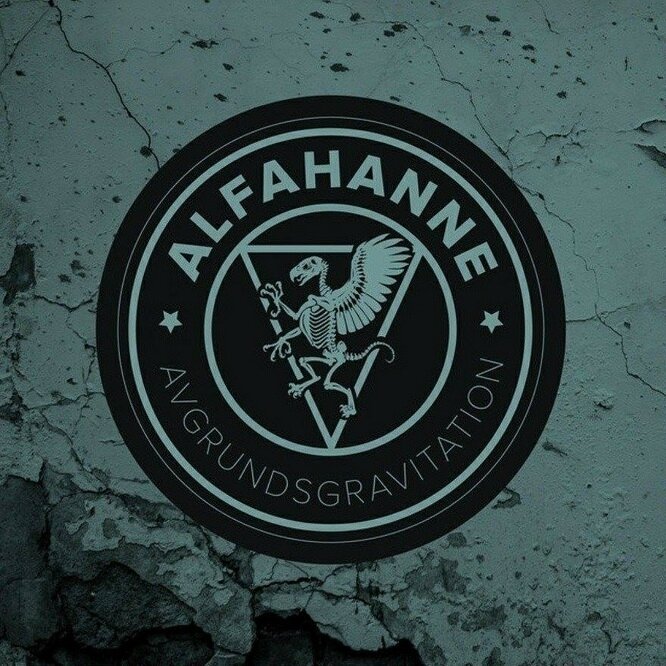 Video by Marcelo Vasco Arts for the track " Avgrundsgravitation"
Guest vocals by David Lindh of Soot & Flood and Yvonne and Broder Daniel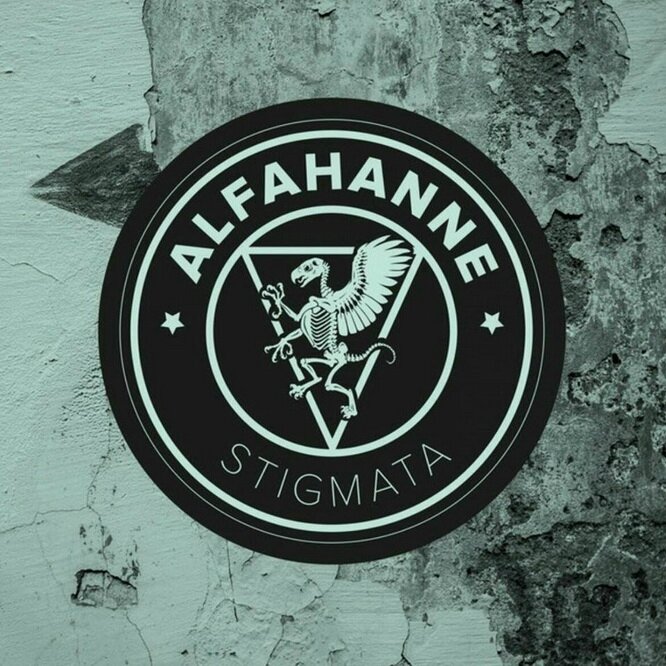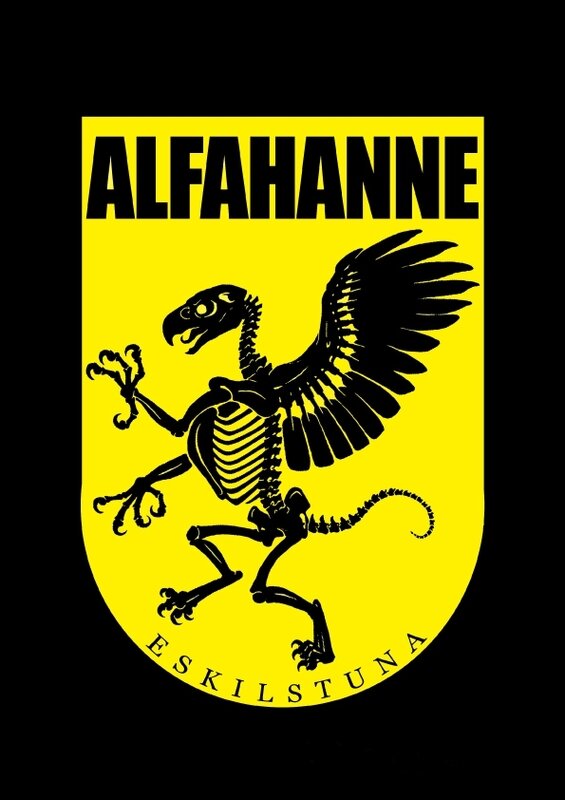 ---
07 mars 2017
==> Release: 10 March 2017 <==

Le 'Doute'-'Tvilja' en norvégien, est le thème ainsi que le titre, le moteur, autour duquel s'articule cet EP cinq titres, des toujours très inspirés DUNDERBEIST.
Rodés aux disques à la longueur plus standard, les norvégiens, après dix ans d'existence et huit albums, ont décidé de se renouveler et repasser par le case du plus court, pour démarrer leur triptyque de EPs autour du thème du doute, des hauts et bas, des sentiments variés, multiples, destructeurs ou générateurs de force, de détermination, qu'il peut générer. Le premier de la série, « Tvilja », brille en un voyage où la variété des atmosphères et des sensations assure dans l'accroche et l'efficacité, le tout grâce à des compositions fines, authentiques, portées avec panache par un Rock, Metal de qualité qui surfe entre moderne et touches traditionnelles, tempo fort ou intimiste. On se laisse gagner par le feeling de morceaux tels que « Tvilja », le fort bon « Terpentin », « Grå gås (Isvind) », « Kometen Kom », ainsi que « Vakum ». En fait, la variété des ambiances laisse l'esprit vagabonder selon son humeur, ressentir le propos, se l'approprier. D'ailleurs, le choix de rester encore et toujours en norvégien, pour le chant, participe de cette ambiance qui est propre au groupe et fait adhérer. Ici, les vocaux clairs demeurent seuls et l'alchimie passe néanmoins le plus naturellement du monde au long de « Tvilja ».
De même, DUNDERBEIST, au contraire de l'album précédent et très bon, au passage, « Hyklere » (chronique ici), sont revenus à des enregistrement et mixage maison pour « Tvilja » par Fredrik Ryberg et à un mastering via Alan Douches (Mastodon, Atheist, Nile,..), ce qui qui confère à « Tvilja » le son adequat pour le thème abordé; en fait, le roupe renoue avec la même configuration sonore que pour « Songs Of The Buried » (2012), pour exemple.

« Tvilja » ouvre avec vigueur le triptyque de DUNDERBEIST, prouvant une fois encore que les norvégiens savent y faire dans le voyage Rock émotionnel de qualité!

Tasunka
"Tvilja" Tracklist:
01-Kometen Kom
02-Terpentin
03-Vakum
04-Tvilja
05-Grå gås (Isvind)

Album credits:
Music by Dunderbeist
Lyrics by Torgrim Torve
Production by Dunderbeist
Recorded in Grisebingen Studio, Hamar, Norway
Engineered & mixed by Fredrik Ryberg
Mastering by Alan Douches, West West Side Music, NYC, USA
Artwork by Torgrim Torve
Sleeve artwork by Magnie Finnsdatter Nielsen
Cover photo by Stian Frøysang
Discography:
2008: Second Hand Theft
2009: 8 Crows & Counting
2010: Rovmord (EP)
2011: Dunderbeist
2012: Black Arts & Crooked Tails
2012: Songs Of The Buried
2015: Hyklere
10 March 2017 : « Tvilja »
DUNDERBEIST Line-up :
-Torgrim Torve : V / songwriter
-Fredrik Ryberg : G / V
-John Birkeland Hansen : D
-Kristian Liljan : B
-Ronny Flissundet : G / V
---
---
---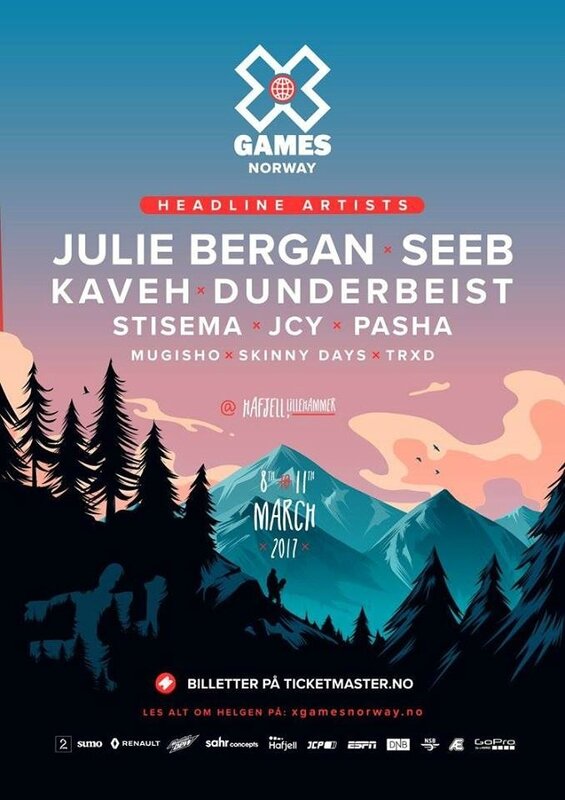 DUNDERBEIST WILL BE HEADLINING X GAMES NORWAY ON MARCH 10!
==> Click HERE for more info! ;)

---
---
02 mars 2017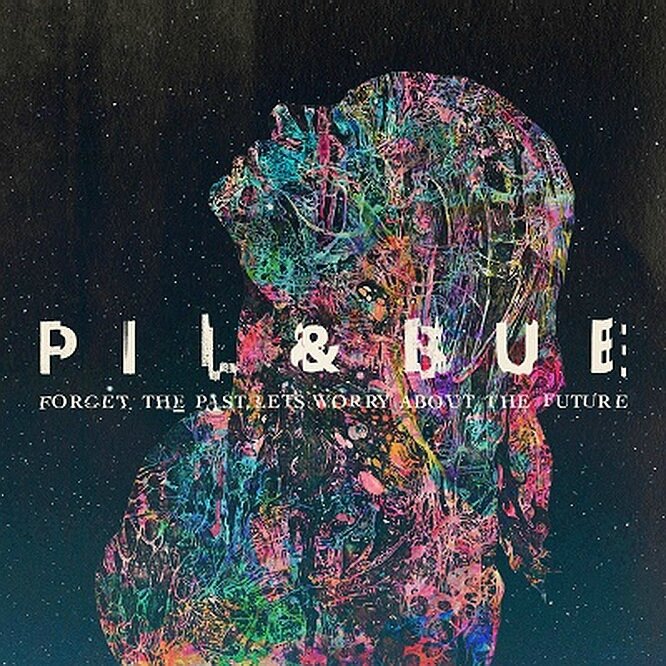 ==> Release: 31 January 2017 <==


Des disques vous tombent dessus comme ça, sans prévenir et vous donnent un vrai coup de cœur, vous rentre sous la peau, vous secoue avec leur univers musical et un son unique comme c'est le cas avec le premier album de PIL & BUE, "Forget The Past, Let's Worry About The Tuture".
Et quel album, qui voit le mantra des norvégiens se réaliser, à savoir d'être impulsifs et spontanés en live ou sur album, d'offrir ainsi une musique qui joue avec les palettes Rock, Prog et un pointe Stoner en une expérience aux hors normes où les opposés s'attirent, se complètent pour sublimer des explosions d'ambiances fortes, qui expriment avec classe, naturel et dynamique, les sentiments d'un sujet peu léger traité par les textes: le lourd poids que les femmes autour du monde, ont à subir de part les fardeaux qui pèsent sur leur condition féminine. Beau, touchant, mélancolique et avec des sursauts positifs qui font que l'ensemble plane haut, jamais ne sombre, au contraire, vole, emporte et s'élève toujours plus loin. Bluffant de penser que seulement deux musiciens, Petter Carlsen aux chant et guitare, Aleksander Kostopoulos à la batterie, sont le artisans de cette perle d'album, à eux seuls et pourtant le duo sonne tel un groupe au complet. Les harmonies s'envolent tout autant que les mélodies, qui toutes font songer à non moins que Sólstafir, Sigur Rós et Placebo, c'est dire la qualité dont fait montre PIL & BUE. Ajoutez à cela un son unique, pour un groupe unique qui fait une entrée marquante avec son "Forget The Past, Let's Worry About The Future" qui vaut le détour.
PIL & BUE, retenez ce nom, un grand groupe se présente à vous et se montre digne de son patronyme, puisqu'en norvégien 'Pil & Bue' signifie 'arc et flèche', alors oui, on peut dire qu'ils ont mis dans le mille avec leurs six titres aussi prenants les uns que les autres : un must !
Tasunka

CREDITS:
-Recorded at Oslo Klang
-Produced by Rudi Nikolaisen
-Co-produced by Christian Wibe
-Mixed and mastered by Stamos Koliousis
-Published by Waterfall Music AS/BMG Rights Management(Scandinavia) A-B
-Artwork by Remi Juliebø / Deformat
-A&R by Erlend Gjerde
***********
Pil & Bue Line-Up:
-Petter Carlsen - Guitar & vocals
-Aleksander Kostopoulos - Drums
---
---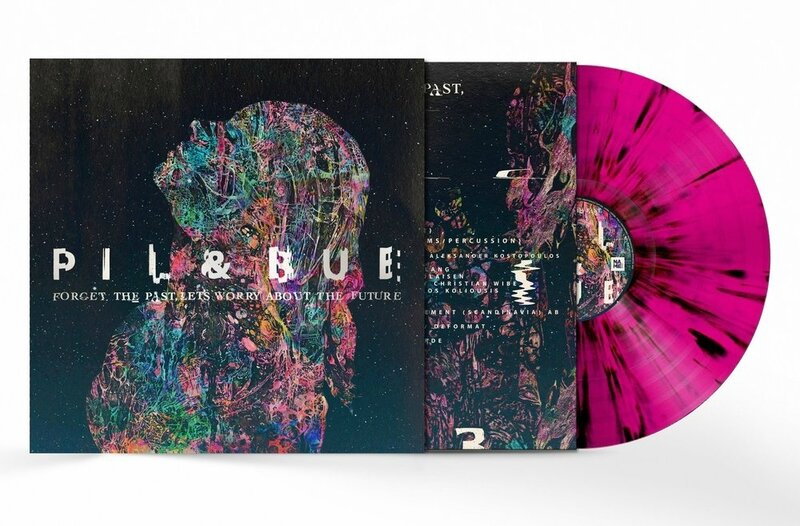 ---
05 février 2017

Aguerris à la scène underground, aux nombreux concerts et lives en festivals où ils se sont fait plus que remarquer depuis près de dix ans avec leur formation, sous le premier nom de Faenskap et à présent dénommés FIGHT THE FIGHT, les fougueux norvégiens, donc, délivrent leur premier album éponyme :
cet opus se révèle être une bombe de Rock/Metal au sang frais, une boule de dynamisme et intense s'il en est, qui puise sa source, se nourrit de la même veine que les pointures de groupes qui ont jalonné l'histoire. Les riffs/ rythmiques sont bien menés qu'ils soient en attaque ou accroche pleine de feeling, le chant se distingue aussi autant en voix claire ou arrachée, Rock/Metal, Metalcore, Punk ou en growl, la basse, quant à elle, se montre un support de choix et quant à la batterie, l'effet est similaire: une rythmique solide, catchy qui est sur la ligne rouge d'une dynamique des deux guitares et vocaux au curseur poussé à son maximum. Cela déménage avec les bien-nommés FIGHT THE FIGHT et leurs morceaux composés avec intelligence et une maturité certaine, savent faire parler la poudre en une déflagration de spontanéité, de côté racé et nerveux dans les atmosphères.
FIGHT THE FIGHT viennent de sortir un premier album qui laisse entrevoir que ce n'est que le début: les jeunes loups ont faim et nul doute là-dessus, ils ont l'étoffe d'aller loin et haut !
Tasunka

FIGHT THE FIGHT Track-List :
01-Fight The Fight
02-The Edge
03-The Other Side
04-Perfect Combination
05-Addictions
06-This is War
07-My Emperor
08-Patient Zero
---
---
FIGHT THE FIGHT Line-Up:
-Lars Vegas- V
-Amok- G
-Lord- G
-HM- B
-Detyler- D

---