02 mai 2017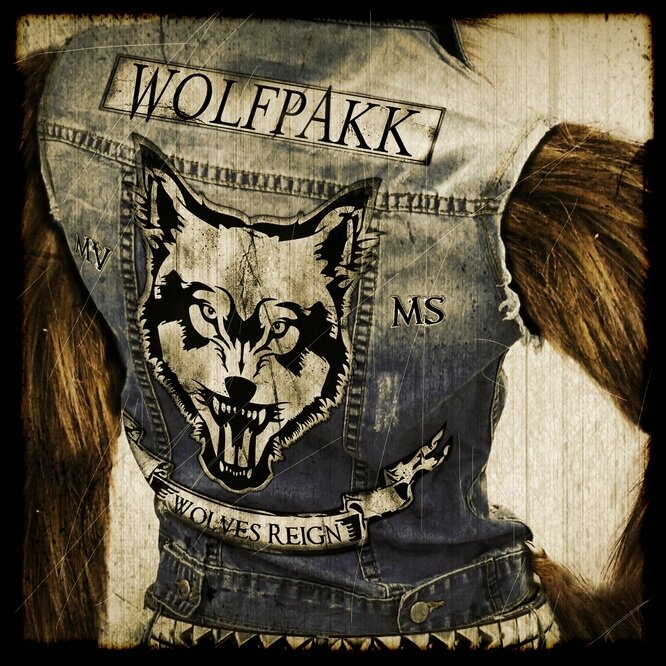 Une nouvelle meute de pas moins de 26 guests issus de la fine fleur du Hard Rock / Heavy mélodique (voir la liste de prestige, ci-dessous) s'est assemblée autour des deux males alphas et piliers de WOLFPAKK : le duo des fondateurs de cet 'all-star project', à savoir les artistes, compositeurs-producteurs accomplis à l'origine du projet, que sont Mark Sweeney (Chant, ex-Crystal Ball) -Michael Voss (Guitare / Basse / Chant, Mad Max, ex-Casanova, Michael Schenker).
Depuis 2011 et l'idée qui a germé dans l'esprit prolifique des deux amis de délivrer un Heavy Metal mélodique / Hard Rock péchu où de nouveaux guests seront invités à chaque nouvel album, a fait mouche. C'est le cas pour les trois premiers albums et à présent, le tout dernier né, « Wolves Reign » fait, lui aussi, honneur à ses prédécesseurs, en alignant des titres imparables où le duo de membres permanents du projet a, une fois de plus, posé une solide fondation de compositions de pur Heavy / Hard Rock, fondation sur laquelle s'éclate littéralement chacun des invités.
Car la clé de la réussite qui caractérise WOLFPAKK, vient du fait que la couleur, la saveur particulière est donnée par l'intervention des invités, qui, chacun dans leur partie, sont libres d'apposer et apporter leur touche sur cette base, ce qui fait de chaque morceau, une pièce unique et ce qui fait, de même, de l'ensemble de l'album, un kaléidoscope puissamment accrocheur car riche de tous les horizons et personnalités, talent des guests. Dans un esprit très intelligent de partage, chaque poste est occupé à tour de rôle par un invité, en plus du duo de base et ce, à tous les postes, d'où des moments intenses où le plaisir est au rendez-vous, car on assiste à une débauche de l'expression de l'habilité de tous, que ce soit au chant, basse, guitare ou batterie. Ecouter « Blood Brothers », « Wolves Reign », « Inside The Animal Mind », « Mother Earth », « Falling », le final Hard Rock dynamique au possible "I'm Onto You", c'est succomber à l'appel de la meute, mais en réalité, chacun trouvera son bonheur, puisque chaque titre est porteur d'un fort potentiel accrocheur. Alors, pourquoi choisir quand c'est bon comme ça ? :)

Au long de "Wolves Reign", on s'éclate autant que la troupe, chante en chœur, secoue ses cervicales, en compagnie de WOLFPAKK qui a, une fois encore, réussi une belle pièce d'album, et ce, à tous niveaux,
grâce à une meute totalement investie, toute sueur et motivation dehors pour ce quatrième opus hautement fédérateur!

Tasunka
« Wolves Reign » Tracklist:
01. Falling
02. Run All Night
03. Blood Brothers
04. Wolves Reign
05. No Remorse
06. Inside The Animal Mind
07. Spirit Of The Hawk
08. The 10 Commandments
09. Mother Earth
10. Tomorrowland
11. I'm Onto You
All songs written by Sweeney/Voss except #1,2 & 11 by Sweeney, Voss, Rauber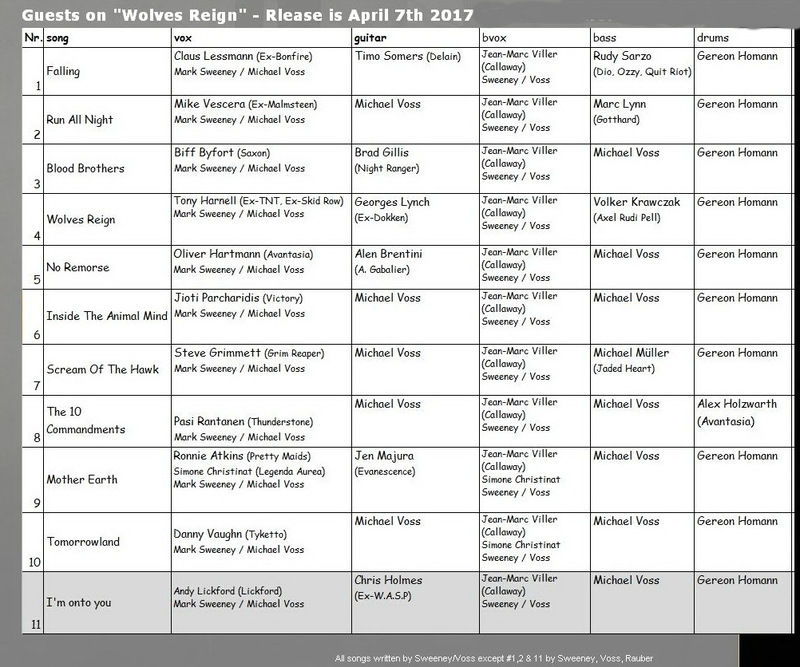 The melodic metal allstar project led by Mark Sweeney (ex-Crystal Ball) and Michael Voss (Mad Max, Michael Schenker)
Guest musicians:

Vocals:
-Biff Byford (Saxon)
-Ronnie Atkins (Pretty Maids)
-Michael Vescera (ex- Yngwie Malmsteen)
-Tony Harnell (TNT)
-Oliver Hartmann (Avantasia)
-Jioti Parcharidis (Victory)
-Steve Grimmett (Grim Reaper)
-Pasi Rantanen (Thunderstone)
-Claus Lessmann (Phantom V)
-Danny Vaughn (Tyketto)
-Andy Lickford (Lickford)

Guitar:
-Timo Somers (Delain)
-Brad Gillis (Night Ranger)
-George Lynch (ex-Dokken)
-Alen Brentini (A. Gabalier)
-Jen Majura (Evanescence)
-Chris Holmes (ex-W.A.S.P.)
Bass:
-Rudi Sarzo (Ozzy Osbourne)
-Marc Lynn (Gotthard)
-Volker Krawczak (Axel Rudi Pell)
-Michael Müller (Herman Frank)

Drums:
-Alex Holzwarth (Avantasia)
-Gereon Homan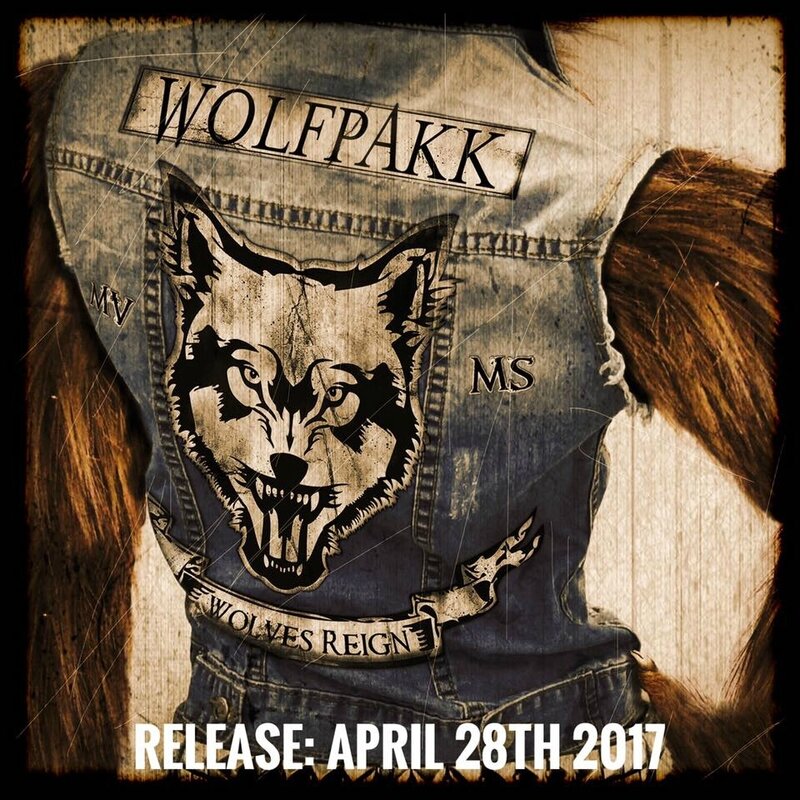 ---
==> Chroniques / French Reviews : click on artwork / cliquer sur les pochettes ;)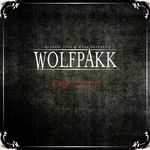 ---
---
19 janvier 2017
==> Sortie / Release Date: 13 Jan 2017 <==
Le phénomène Hard Rock nourri de cette petite touche de Blues et bardé de ballades gigantesques, GOTTHARD, ladies and gentlemen, affiche vingt cinq ans de bons et loyaux services, d'authenticité sans faille, au tableau d'honneur du Hard Rock classique. Cela se salue et se souligne, alors, quoi de mieux quun douzième album studio, « Silver », pour célébrer justement les noces d'argent entre un groupe qui a toujours su rester fidèle à lui-même, à ce qu'il aime, quand il compose et fidèle à ses fans, avant tout.
La palette offerte ici est vaste comme le talent des suisses et offre tout autant la couleur chaude et racée, énergique des racines Hard Rock seventies qu'affectionne la bande, que la teinte de Blues qui frémit, ainsi que la capacité à rester moderne et ouvert à l'avenir en sachant faire évoluer ses horizons musicaux. Voilà pourquoi «Silver » s'il ne sort pas de la recette gagnante de base, qui a fait la renommée de GOTTHARD, peut néanmoins aussi bien briller donc via des pur Rock, tels que « My Oh My » et ses riffs en Hard Rock trempé, ou encore dans la même veine « Electrified », « Silver River », « Blame On Me » et son harmonica de premier ordre, que de par un acoustique « Not Fooling Anyone » ou un « Beautiful » à l'esprit presque Pop qui devrait prouver son calibre en passage radio.
Electrique ou acoustique, classique ou moderne, le Rock made in Switzerland de Gotthard valait bien une galette à riche spectre comme « Silver » pour marquer son quart de siècle d'authenticité et surtout, devrait-on dire de foi malgré l'adversité, pour avoir voulu poursuivre l'aventure GOTTHARD, en dépit de la tragique disparition de l'unique Steve Lee, en 2010. Et justement, en 2017, au travers de « Silver », Leo Leoni, l'âme de GOTTHARD, affiche encore et toujours sa foi en son groupe, en la vie, tout autant que son talent de maitre es-six cordes aux côtés des complices de toujours Freddy Schere qui complète le doué duo des guitares, le duo de classe côté rythmique avec Hena Habegger et Marc Lynn, respectivement aux batterie et basse. Pour ce qui est du chant et du talent justement, on retrouve avec plaisir Nic Maeder, qui, pour son troisième album avec la troupe, semble décidément en être devenu un élément naturel, lui qui fait merveille en posant sa voix riche et dynamique ou posée quand il le faut. Ce dernier a d'ailleurs vu sa participation à la composition des nouveaux morceaux plus active que lors de deux opus précédents. Compléter le tableau en soulignant la co-production Charlie Bauerfeind (Blind Guardian, Angra,..) et Leo Leoni, est un devoir, vu que « Silver » bénéficie d'un son qui a su capter la classe, la qualité et l'énergie naturelle qu'on était en droit d'attendre d'une formation de ce niveau.

GOTTHARD signe avec « Silver » l'anniversaire de vingt cinq ans de passion pour le Hard Rock classique, un must réalisé par des briscards du rock qui ont cette passion chevillée au corps et surtout au cœur, le moteur du groupe :)
Même si « Silver » n'est pas autant orienté Hard Rock que son prédécesseur « Bang », celui-ci se révèle finalement offrir un choix de quinze morceaux judicieux pour couvrir ce quart de siècle et l'étendue du talent de GOTTHARD, alors,

Happy 25th anniversary GOTTHARD !
Tasunka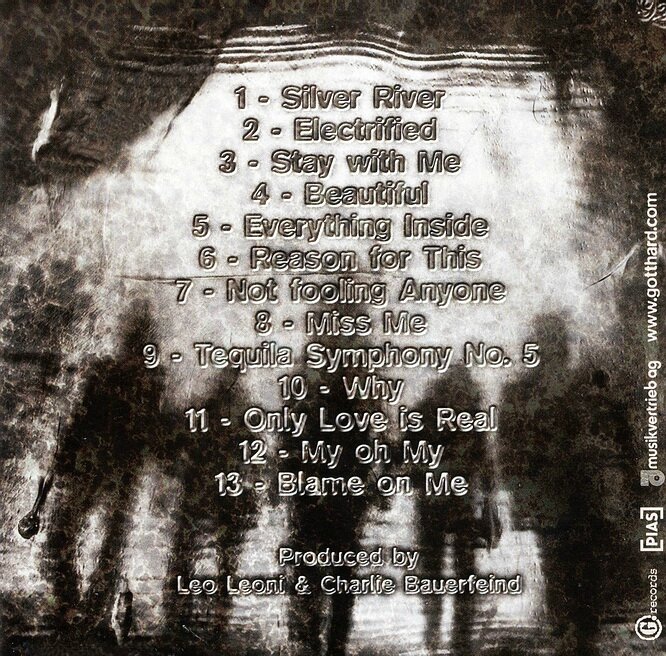 GOTTHARD Line-Up :
-Freddy Scherer : G
-Hena Habegger : D
-Leo Leoni : G
-Marc Lynn : B
-Nic Maeder : V
---
CLIQUER ICI :) / CLICK Here :)
---

---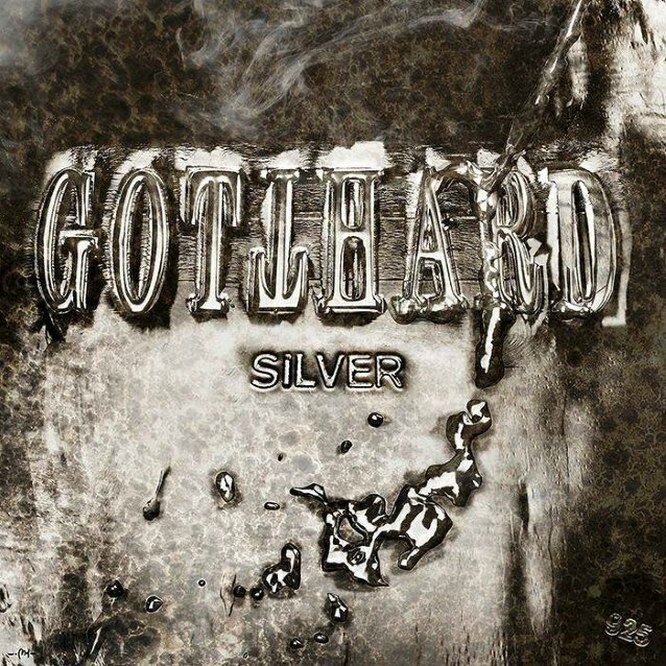 ---
21 novembre 2016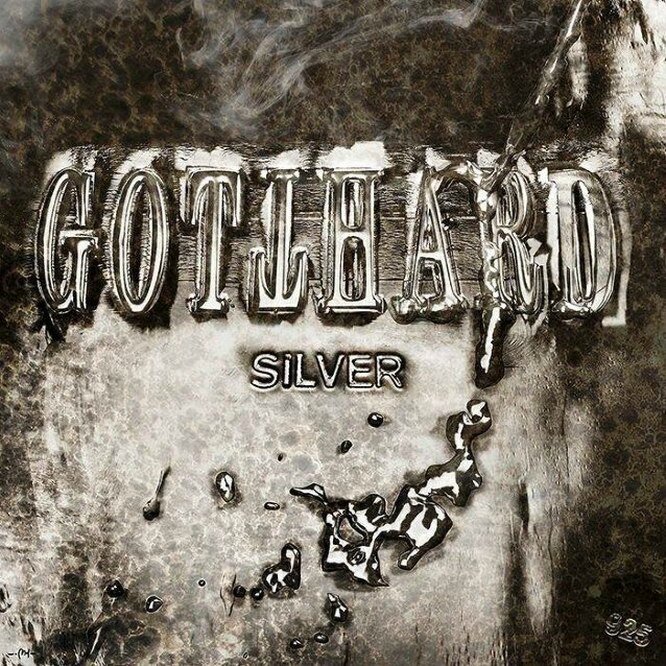 ==> English Version below ;)
---

"SILVER"
nouvel album
Sortie le 13 janvier 2017

Le 13 janvier prochain, GOTTHARD va fêter ses 25 ans de carrière en sortant « Silver », son 12ème album studio !
25 ans que le n°1 des groupes suisses enchante nos oreilles avec son hard rock mélodique… Souvent comparé à Deep Purple, Whitesnake, Foreigner voire Bryan Adams (excusez du peu), au fil des années, des disques tous certifiés or ou platine, et de longues tournées internationales, le groupe de Lugano a réussi à peaufiner son profil de formation à la fois énergique et classieuse.
Désormais allié au chanteur Nic Maeder (qui a succédé à Steve Lee, tragiquement disparu en 2010), le guitariste Léo Léoni dompte ses guitares avec le métier qu'on lui connaît. Son remarquable touché de briscard plane sur l'ensemble de ce nouvel album. Sur les titres les plus dynamiques bien sûr comme « Silver River » ou le bien nommé « Electrified », mais aussi sur de sublimes mid-tempo comme « Stay With me », le premier single dont vous pouvez découvrir le magnifique clip vidéo.

Regardez Léo armé de sa Les Paul noire dans la cour du château de Weissenstein, - là même où a été filmé Les 3 Mousquetaires avec Orlando Bloom – nous terrasser avec l'un de ses solos toujours aussi bien sentis. « Silver » est truffé de telles interventions de guitares, partagées avec Freddy Scherer l'autre « six stringer » de la bande. C'est clair ce duo sait parfaitement conjuguer ses riffs électriques à des saveurs parfois plus acoustiques.
L'autre atout GOTTHARD et de « Silver » est sans aucun doute la voix profonde de Nic qui s'impose définitivement sur l'ensemble de ses compositions indéniablement estampillées « classic rock », grâce au soutien d'une structure basse/batterie inébranlable, fruit de 25 ans de complicité entre Marc Lynn et Hena Habegger.

« Silver » est plus qu'un disque anniversaire, aussi précieux que le métal dans lequel il est coulé, cet album représente 25 ans d'une carrière exemplaire qui ne semble pas prête de s'arrêter en si bon chemin…
---

(source / read more at: Blabbermouth)
GOTTHARD to release "Silver" album in january 2017
Swiss hard rock veterans GOTTHARD will release their twelfth studio album, "Silver", on January 13, 2017 on Musikvertrieb in Switzerland and internationally via PIAS. The CD was recorded at the Yellow House Studio in Lugano. The third disc with lead singer Nic Maeder was produced by Charlie Bauerfeind (HELLOWEEN, BLIND GUARDIAN) and Leo Leoni.
Says the band: "There's reason to celebrate! 25 years of GOTTHARD mean that we've left Paper, Leather, Wood, Crystal and China behind us, and can properly drink to the Silver wedding.
"A quarter of a century of band history is a decent anniversary and appropriately moulded into 'Silver'.
"Three months before the official release on January 13th, it's clear that we should pick the little black dress up from the dry cleaners and iron the good shirt, because dressing up for 'Silver' is only fair as the record sports quite a fancy look as well!"
"There's no holding us back now, the spell is broken, the baby's got a name! So, here's an exclusive sneak peek while we're at it: During the cu
As previously reported, GOTTHARD's new single, "Stay With Me", will be released on November 18.
"We were all very happy with the workflow and the result of the 'BANG!' production — so it was pretty clear that we wanted to give the great collaboration another shot!" GOTTHARD stated about working with Bauerfeind again.
Immediately after the new GOTTHARD album's release, the band will kick off the "25th Anniversary" European tour in Ravensburg with support from Danish hard rockers PRETTY MAIDS.
==> "SILVER - 25th Anniversary Tour", click here ;)
GOTTHARD's 2012 album, "Firebirth", marked the band's first release with singer Nic Maeder, who was born in Lausanne, Switzerland, lived in Melbourne, Australia and grew up between Switzerland and "Down Under."
GOTTHARD's previous vocalist, Steve Lee, was killed on October 5, 2010 in what has been described as a freak road accident in Nevada.
---
Chronique "Silver": cliquer sur la pochette / French Review: click Below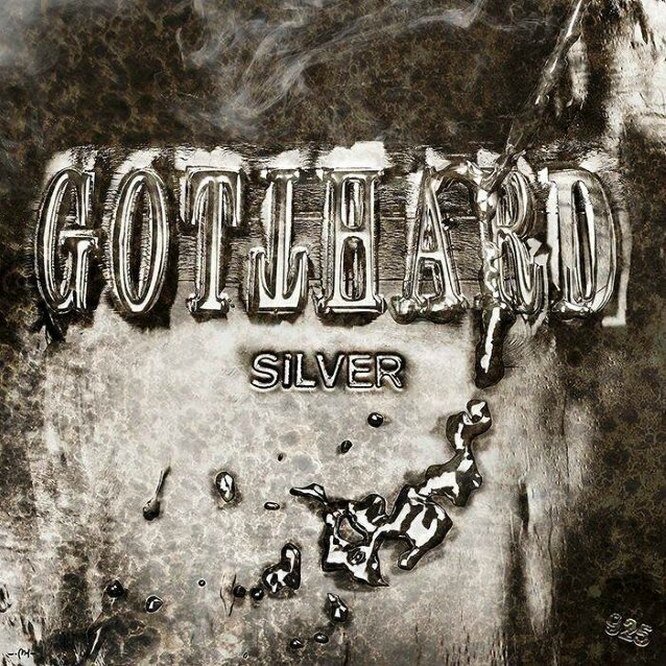 ---
08 avril 2014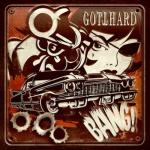 GOTTHARD « Bang »
(G Records)
« Bang », ça se savoure un Rock'n roll d'ouverture qui à la peche comme ça et « Get Up 'N Move On » vous réveillerait un mort, puis, c'est au tour de l'entrainant mid tempo Rock avec son imparable gimmick « Feel What I Feel » (video ici) de vous prendre aux tripes, l'un des meilleurs titres de l'album, assurément. Tout comme le Rock roulant comme une cadillac lancée pleins gaz, tendance sudiste « Jump The Gun » : ah, ce son de guitare ronflant et lourd comme un grondement de tonnerre !
Et en parlant de meilleurs morceaux, voici qu'arrive « Spread Your Wings » très réussi avec ce parfum de seventies dû à l'effet orgues Hammond, au son des guitares et ses chœurs aériens. Non moins bon, « Red On A Sleeve », est un nouveau fleuron Rock de l'album, avec un solo d'orgues Hammond bien amené, tout comme son camarade « What You Get » et « Mr Ticket Man ». Côté première fois dans l'histoire de Gotthard, la ballade « C'est la vie » incorpore des paroles en français, plus un accrodéon doublé de violon et guitare acoustique, le tout vous donnant un doux vague à l'âme ; décidément le groupe se promène quel que soit le tempo lent ou enivré, Rock ou plus calme. « My Belief » plus classique, s'en sort bien notamment avec sa guitare, en réponse au chant et tout autant pour le duo avec Melody Tibbits, « Maybe » avec sa caisse claire militaire et son piano, ses violons: tout pour attendrir votre cœur, en somme
Ca carbure aux riffs / soli de Leo Leoni, au chant , rythmique, bref aux compositions incisives et / ou mélodiques, et que dire de la voix de Nic Maeder si ce n'est que l'homme est doué, méchamment encore. Bref, avec « Bang », Gotthard se montre en top forme et impliqué pour donner ce même bon temps que le groupe a visiblement pris
La qualité quand ça vous tient, ça ne vous lâche pas et Gotthard est un groupe de grande classe, mais était-il encore besoin de le démontrer ? :)
D'ailleurs, les 10 :53 du titre final superbe avec son accompagnement par un orchestre et qui n'est pas sans évoquer dans les mémoires le « November Rain » de qui vous savez; « Thank You », brille tout simplement de par sa profondeur touchante

Alors, Thank You Gotthard ! Et une pensée pour Steve Lee

Tasunka
Tracklisiting "Bang":
•01 : Let me in Katie (Intro)
•02 : BANG
•03 : GET UP ´N MOVE ON
•04 : FEEL WHAT I FEEL
•05 : C´EST LA VIE
•06 : JUMP THE GUN
•07 : SPREAD YOUR WINGS
•08 : I WON´T LOOK DOWN
•09 : MY BELIEF
•10 : MAYBE (Duet)
•11 : RED ON A SLEEVE
•12 : WHAT YOU GET
•13 : MR. TICKET MAN
•14 : THANK YOU
GOTTHARD Line-Up:
-Marc Lynn: B
-Leo Leoni: G
-Hena Habegger: D
-Freddy Scherer: G
-Nic Maeder: V, G
06 octobre 2010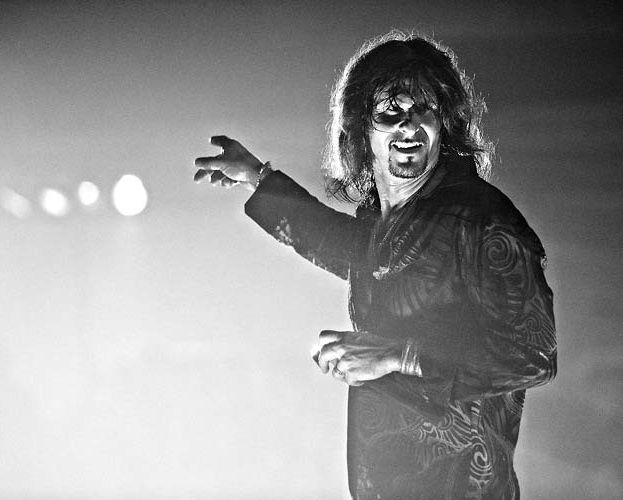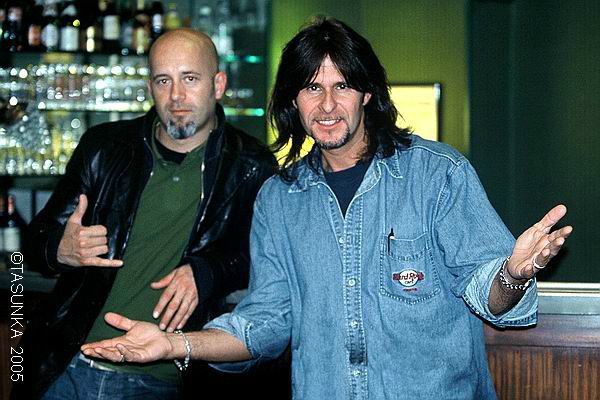 R.I.P
Our heartfelt thoughts are with his family
Las Vegas – The world has lost one of its greatest rock singers: GOTTHARD front-man Steve Lee was killed accidentally during a motorcycle trip in the USA on Interstate 15 between Mesquite and Las Vegas and died at the scene.
The GOTTHARD singer had flown to the U.S. with some biker friends just this weekend to fulfil a long-cherished dream for which he'd never had the time, due to his heavy touring schedule for many years. It was to be two weeks through the states on a Harley Davidson. The 21 Swiss bikers started their journey on Sunday on a total of 12 motorcycles. On Tuesday 5 October, about 50 miles from Las Vegas, the group had stopped at the roadside to put on their rain gear as it had started to rain. On the slippery road, the trailer of a passing truck began to skid. The driver attempted evasive action but his trailer clipped five of the motorcycles parked at the roadside; one of them hit Steve Lee. Rescue services attempted resuscitation but efforts were stopped after 20 minutes. At 16:13 local time, Steve Lee was pronounced dead.
Among the passengers were GOTTHARD bassist Marc Lynn and Lee's girlfriend Brigitte Voss Balzarini. All other fellow riders were unharmed. Steve Lee was 47 years old.
With Steve Lee, we not only lose one of the world's best rock voices but also an extraordinary personality. Despite his enormous success, the Ticino singer had retained a very subtle eye for detail and often impressed the people around him with his sensitive observation. Due to his personality, he had a serious outlook, without losing his sense of humour and lust for life. Steve Lee met his environment with respect but always had, in his gentle way, a very simple, personal touch. He understood like no one else how to enjoy without going too far – to him, alcohol and parties were things he met with level-headedness. The singer sold several million albums throughout his career with GOTTHARD, several of them reaching platinum, double or triple platinum status.
And yet all this bears no relation to the human greatness of Steve Lee on a daily basis
==>GOTTHARD live photos - Paris Feb 17, 2008: here
==>GOTTHARD Live Report (French)- Paris Feb 17, 2008: ici / here