28 octobre 2017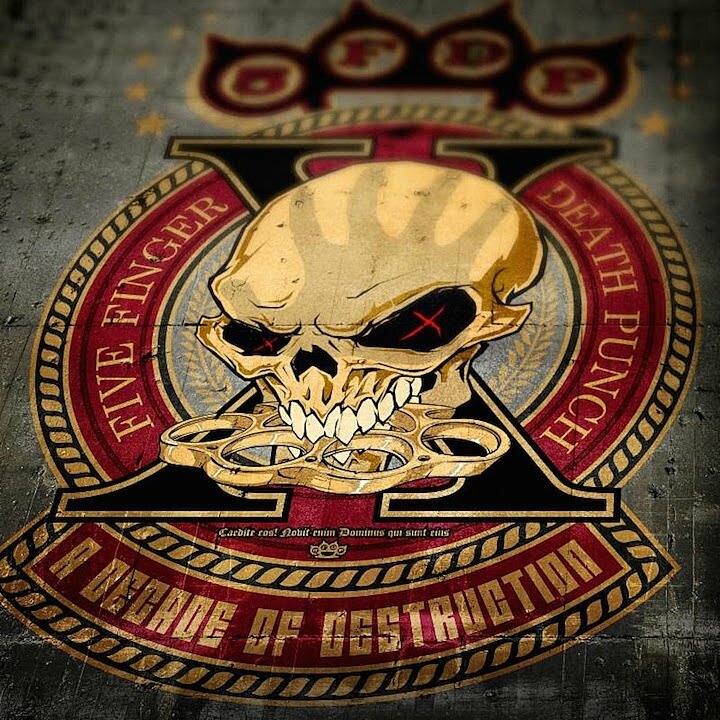 **** 01 Decembre 2017 (Sortie / Release Date) ****
==> https://ffdp.tmstor.es (En Pré-commande / Pre-order) <==
**** "A DECADE OF DESTRUCTION" ****

Greatest Hits 16 titres dont 2 inédits ! / Greatest-Hits Album: 16 tracks including two new ones
---
(English Version / Official Lyric Video "Trouble": see below)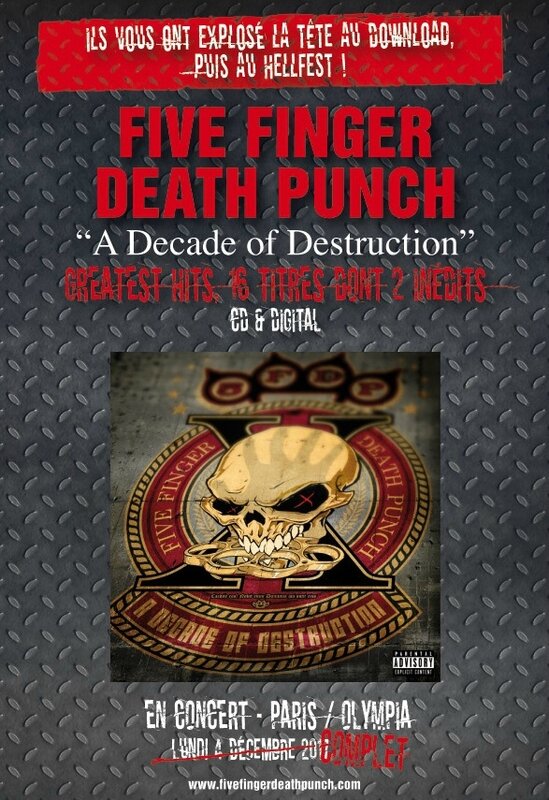 Le groupe de Hard Rock basé à Los Angeles, Five Finger Death Punch, maintes fois certifié multi-platine aux USA - et composé de Ivan Moody (chant), Zoltan Bathory (guitare), Jason Hook (guitare), Chris Kael (basse) et Jeremy Spencer (batterie) - est heureux d'annoncer la sortie, pour le 1er décembre prochain, d'un Greatest Hits baptisé "A Decade of Destruction".
Cette compilation de leurs meilleurs titres (souvent classés dans le haut des charts US) présentera aussi 2 nouvelles chansons ! Cela faisait 2 ans que FFPD n'avait pas offert de nouvelle musique à ses fans ! Le premier de ces inédits s'intitule "Trouble" (vidéo ci-dessous)

Five Finger Death Punch est également excité d'annoncer que son 7ème album studio sortira au printemps sur Eleven Seven Music. Ce disque sera le successeur de "Got Your Six", sorti en 2015 et certifié or, notamment grâce au succès du single, "Wash It All Away", n°1 aux USA.

Pour couronner le tout, le groupe est particulièrement fier d'annoncer que son concert prévu à Paris le 4 décembre prochain à l'Olympia est complet !
==> Seuls quelques packages VIP sont encore disponibles: ici <==
---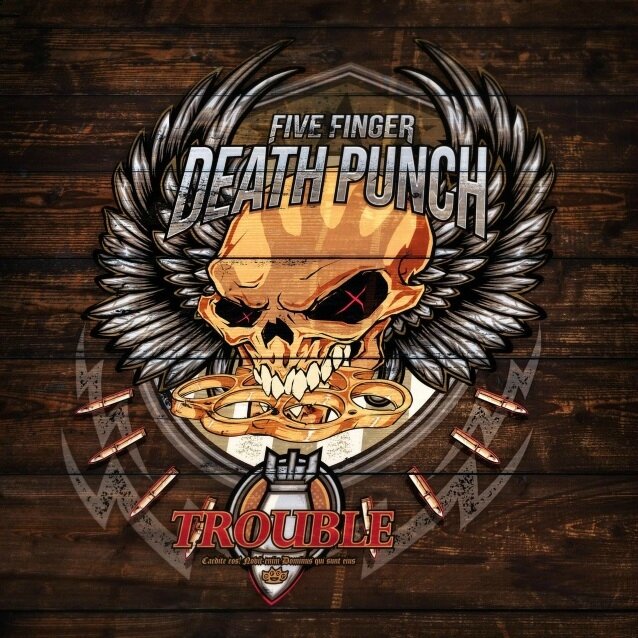 "A Decade Of Destruction" track listing:
01. Trouble (new song)
02. Gone Away (new song)
03. Lift Me Up
04. Wash It All Away
05. Bad Company
06. Under And Over It
07. Wrong Side Of Heaven
08. House Of The Rising Sun
09. I Apologize
10. The Bleeding
11. Jekyll And Hyde
12. Remember Everything
13. Coming Down
14. My Nemesis
15. Battle Born
16. Far From Home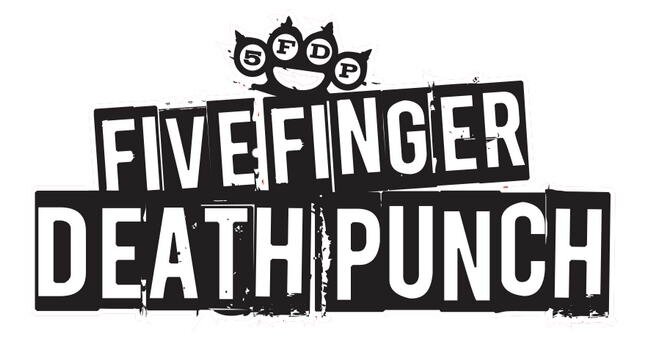 ---

FIVE FINGER DEATH PUNCH will release a greatest-hits album, "A Decade Of Destruction", on December 1. The compilation will include two new tracks — the first new music the band has released in over two years. Pre-order the collection now.
In conjunction with today's announcement, the rock juggernauts have released one of the new tracks from the album, titled "Trouble". Check out the lyric video for the single below.

FIVE FINGER DEATH PUNCH's seventh full-length studio album will be released in spring 2018 via Prospect Park in North America and Eleven Seven Music internationally. The album follows their critically acclaimed 2015 chart-topping hit album "Got Your Six", which featured No. 1 single "Wash It All Away" and was certified gold in 2016.
==> European Tour Dates: click here <==
---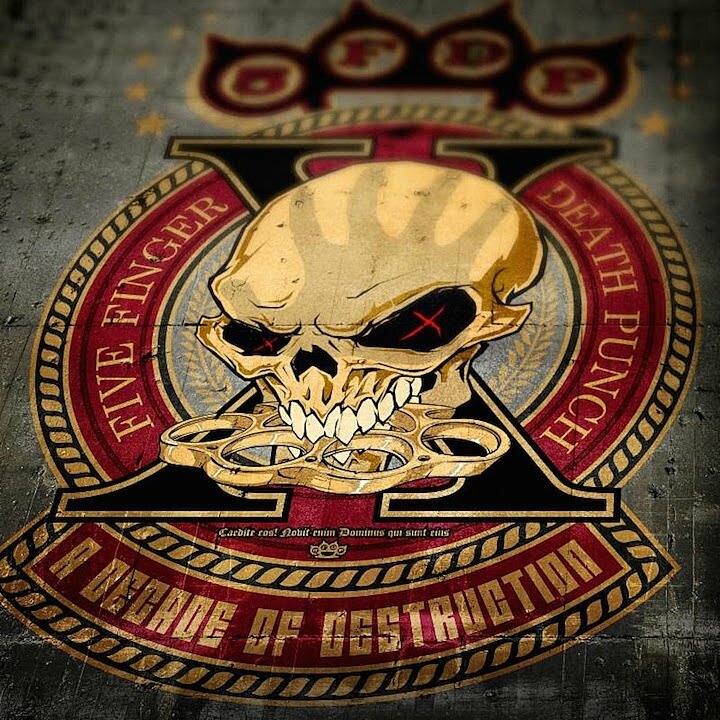 ==> 5FDP Albums: Chroniques / French Reviews: cliquer sur les pochettes / click on any artwork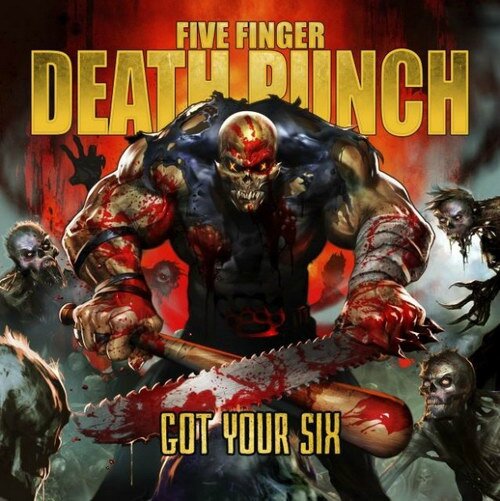 ---
04 avril 2017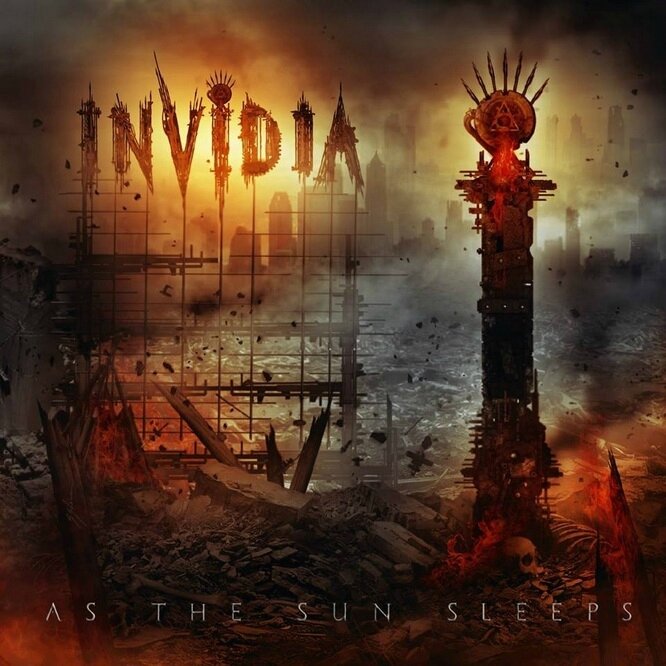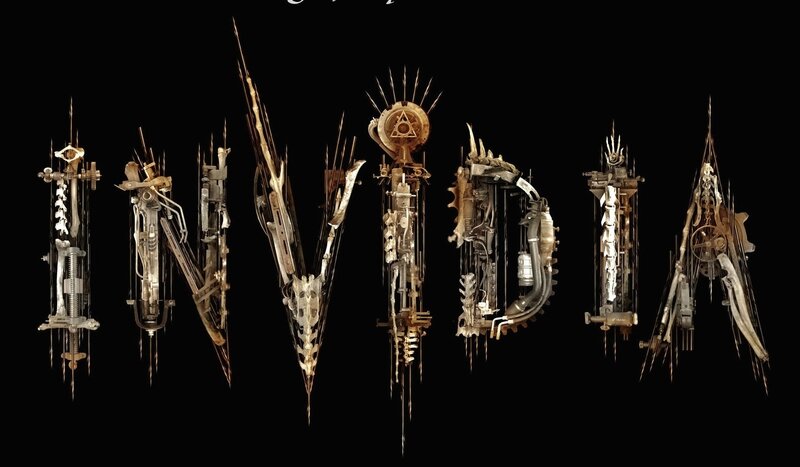 Release: 31st March 2017
(SPV / STEAMHAMMER / OBLIVION)
Si on vous dit qu'un groupe récemment formé, comprend des pointures à tous les postes et se nomme INVIDIA ('envie'), vous levez un sourcil et quand on voit que le line-up est formé par un menu de premier choix : Travis Johnson (In This Moment), Brian Jackson, Marcos Medina Rivera (both ex-Skinlab), Matt Snell's (ex-Five Finger Death Punch et que vient compléter Darren Badorine, là, vous vous retrouvez à lever les deux sourcils avec intérêt et avec raison: en effet, cette all-star de groupe qu'est INVIDIA a un sacré paquet d'atouts dans son jeu, via l'expérience, la passion et la pèche que tous ses membres affichent au compteur avec leur précédentes formations et à présent avec ce premier album sous la bannière des frères qui forment INVIDIA, « As The Sun Sleeps ».
Cette bande est une véritable fraternité de musiciens aussi doués et talentueux les uns que les autres et cela s'entend au long des titres, que l'on soit sur des riffs massifs et bien balancés, bardés de groove et de force, que sur les vocaux et chorus du même ordre ou la section redoutable basse-batterie qui se voit autant mise en avant que ses collègues. Le fait que chacun des membres du groupe vienne d'un large spectre Metal et Rock, apporte beaucoup de richesse aux morceaux et dégage de même, une superbe puissance que l'on se prend avec délectation dans la face, morceau après morceau. 'Ca envoie du bois', cet « As The Sun Sleeps » : on sent la rage de vaincre au long de ce premier opus, une envie de tout donner, une détermination qui a pour écho celle d'un certain Rocky Balboa, à qui Travis Johnson aime comparer le parcours, l'identité d'INVIDIA. D'ailleurs, le livret fort réussi au demeurant, démarre par une citation tirée du film « Rocky ». Sans omettre d'afficher à ce tableau d'honneur pour INVIDIA, une production due aux bons soins du producteur mais aussi manager du groupe, Logan Mader (ex-MACHINE HEAD), une production, donc, racée et massive à la fois qui met en valeur le propos avec beaucoup d'habileté.
En somme, vous l'aurez compris, une formation qui compte vient de s'éveiller, INVIDIA et pour sa première sortie, elle assure l'intensité, la passion et le savoir-faire : très accrocheur et convaincant, INVIDIA met dans le mille et se révèle être un groupe à suivre et de très près encore !
Etant donné qu'aucun des membres de la bande ne considère INVIDIA comme un side-project, même s'ils sont occupés avec leurs autres formations, des dates de concerts pourraient peut-être voir le jour, qui sait ? En attendant, prêts à se prendre une claque avec « As The Sun Sleeps » ? Alors, INVIDIA est pour vous :)

Tasunka

INVIDIA Line-Up:
-Travis Johnson (ITM) - Vocals
-Brian Jackson (Skinlab) - Guitars/Vocals
-Matt Snell (5FDP) - Bass
-Marcos Medina (Skinlab,TMG) - Guitars
-Darren Badorine – Drums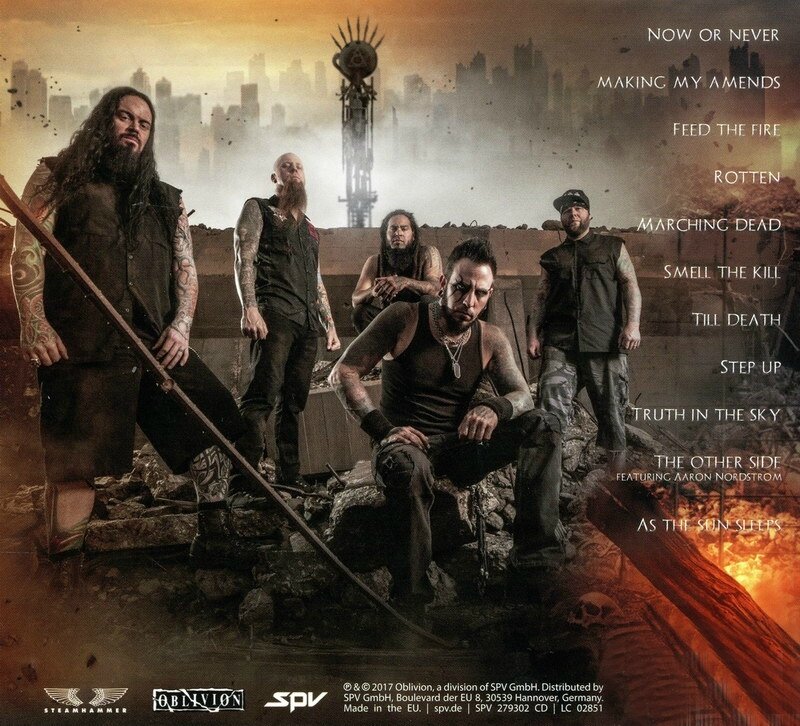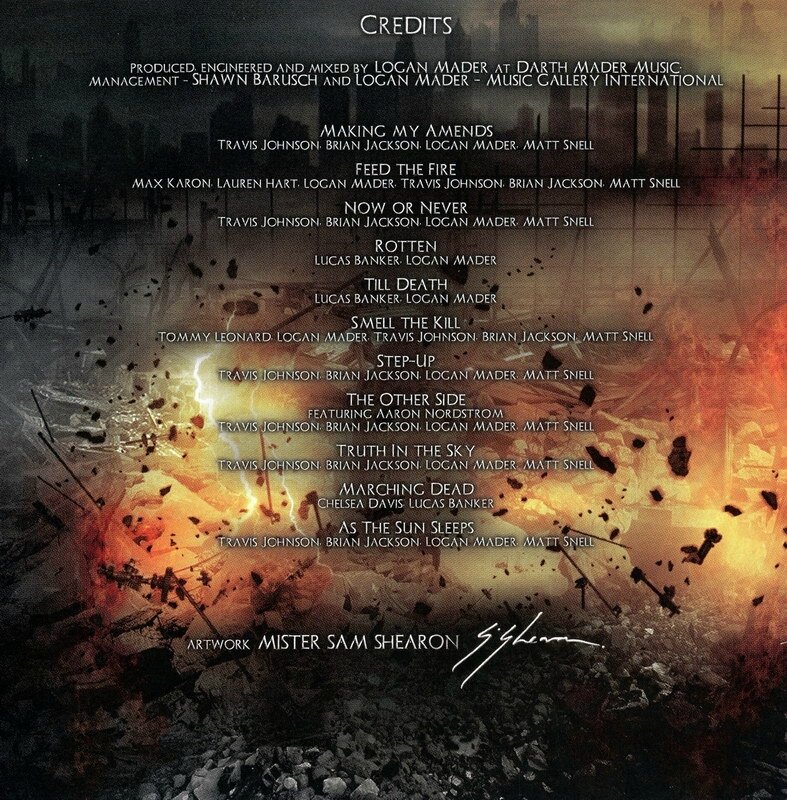 ---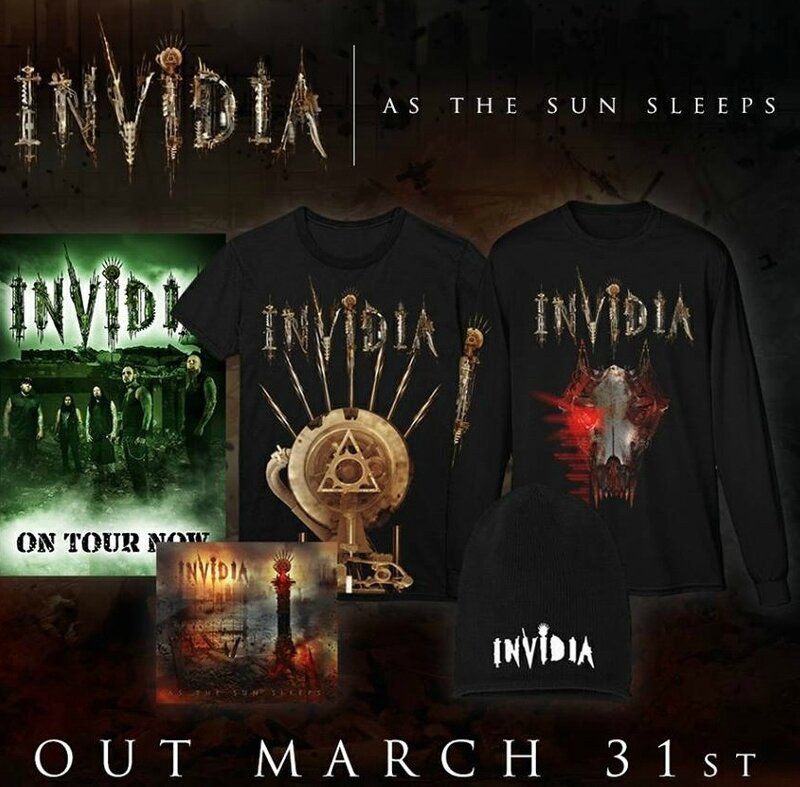 ---
---
04 février 2017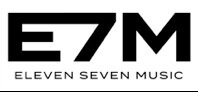 Successeur de leur EP «Aftermath » aux quatre titres ravageurs de Hard Rock moderne, AS LIONS battent le fer quand il est chaud en sortant dans la foulée, leur premier album « Selfish Age ».
L'accueil ayant été des plus enthousiastes depuis leur création en 2015 et leurs concerts se voyant être sold-out sur leur terre d'origine, l'Angleterre et plus particulièrement Londres, le quintette fait impression et accomplit son vœu et but, celui de délivrer
'un Hard Rock le plus méchamment bon possible à une échelle quasi cinématographique'
comme le résume son chanteur à la voix charismatique bardée d'autant d'émotion, de charge puissante, de force que les instruments peuvent l'être. Capable de susciter l'impression de bonheur et l'instant d'après d'entrainer dans l'agressif, la colère, avec AS LIONS, on vole haut, titre après titre, surfant au long des contrastes qui voient des riffs imparables et rythmiques de premier ordre, côtoyer des appoints d'ambiances électroniques, des touches au piano, des accroches hymniques qui, tous, vont donnent déjà toute leur puissance sur album, procurant une accroche de première, alors, facile d'imaginer l'explosion que cela va être en live, terrain d'élection de AS LIONS, une tuerie, assurément, comme l'a prouvé leur récente tournée aux USA, aux côtés des incontournables FIVE FINGER DEATH PUNCH.
Le groupe a pris beaucoup de plaisir à composer son album et d'autant plus à en explorer les possibilités en studio et enregistrer aux côtés d'un as dans son domaine, Kane Churko (Five Finger Death Punch, Disturbed, In This Moment) à Las Vegas et du très respecté et récompensé David Bendeth (Of Mice & Men, Paramore, Bring Me The Horizon) au New Jersey. Le résultat de ce fun, de cet enthousiasme, de cette passion s'entend tout au long de « Selfish Age », alors, c'est parti pour les montagnes russes de contrastes sur des rails solides de dynamique, d'intensité Rock, dont les musts que sont « The Fall », « Buried My Dead », « Deathless », « Pieces », « The Great Escape », « Aftermath », sont les fers de lance. Et du côté des paroles, la profondeur est au rendez-vous en une introspection intelligemment amenée dans les sujets traités: le constat de l'état du monde, de l'ère actuelle, l'addiction à internet, à l'image virtuellement parlant, pour exemples.
Décidément, les enfants d'Iron Maiden assurent autant que leurs géniteurs et dans leur style propre à nul autre qu'eux, pour Harris ou ici, Dickinson en l'occurrence ! ;)

AS LIONS est une perle de groupe et d'album assurément, « Selfish Age », l'un de ces coups de cœur qu'on aime avoir : 'Comme Des Lions', oui, ils rugissent assurément et marquent une évolution du Rock anglais tout en y laissant leur empreinte!

Tasunka

'Selfish Age' Track Listing:
01.Aftermath
02.The Suffering
03.Bury My Dead
04.Deathless
05.Selfish Age
06.White Flags
07.Pieces
08.World On Fire
09.One By One
10.The Fall
11.The Great Escape
Produced by award-winning producer David Bendeth (Of Mice & Men, Paramore, Bring Me The Horizon) and Kane Churko (Five Finger Death Punch, Disturbed, In This Moment)

AS LIONS Line-Up:
-Austin Dickinson -V
-Conor O'Keefe - G / K
-Will Homer - G
-Stefan Whiting - B
-Dave Fee – D
---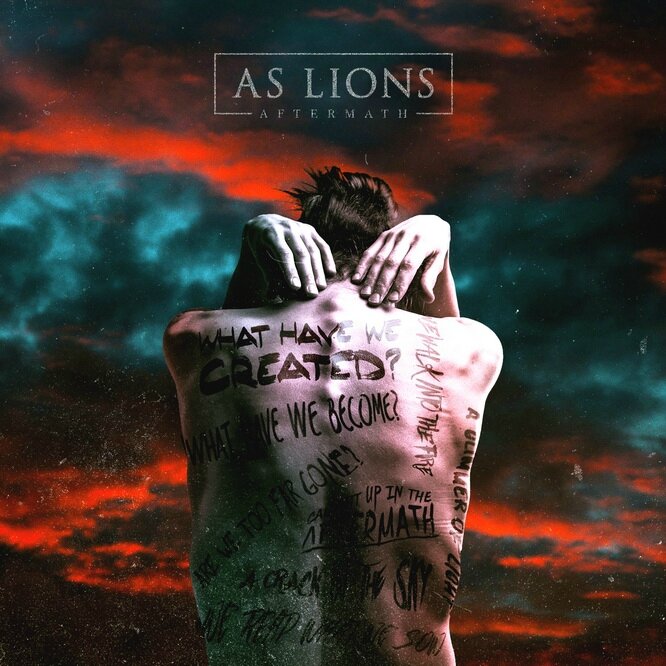 ---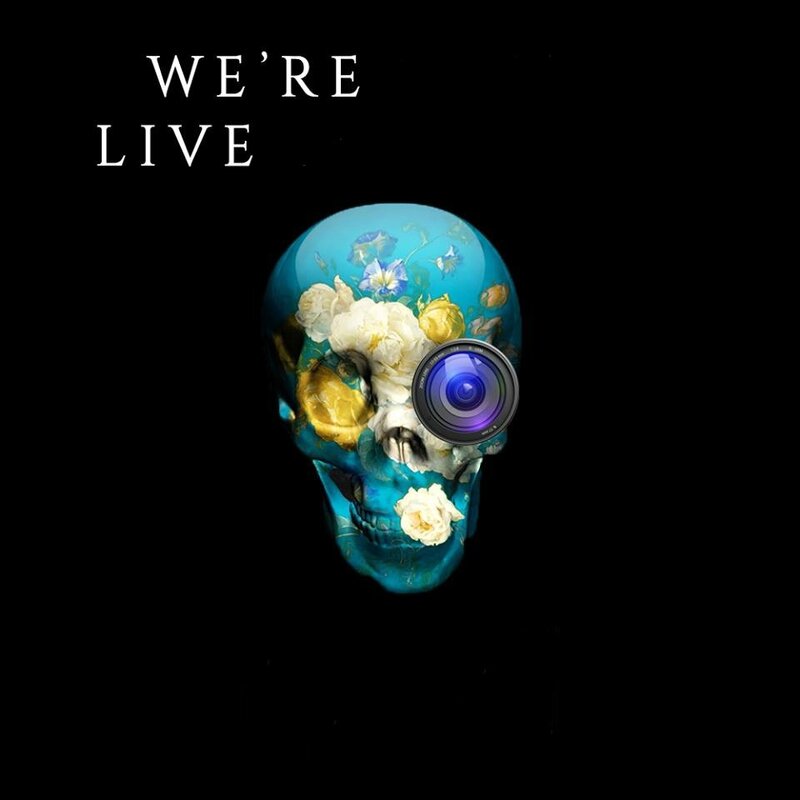 ==>AS LIONS - Tour Dates: click Above
---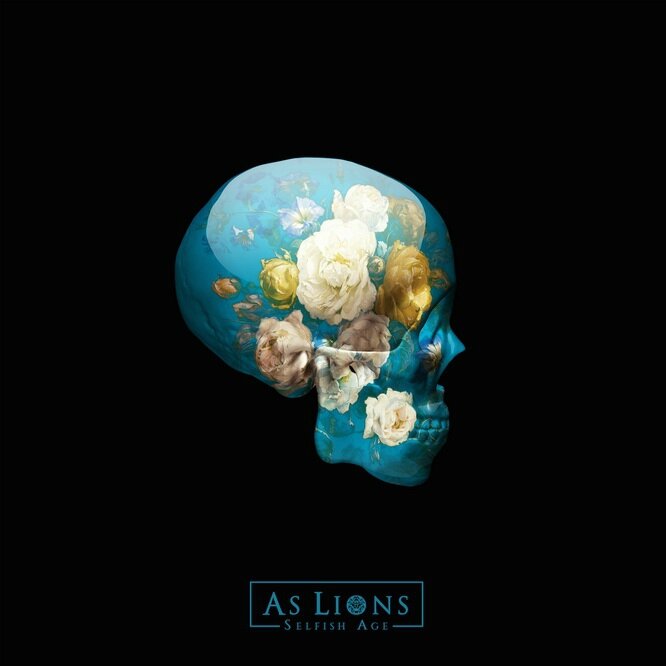 ---
23 juillet 2016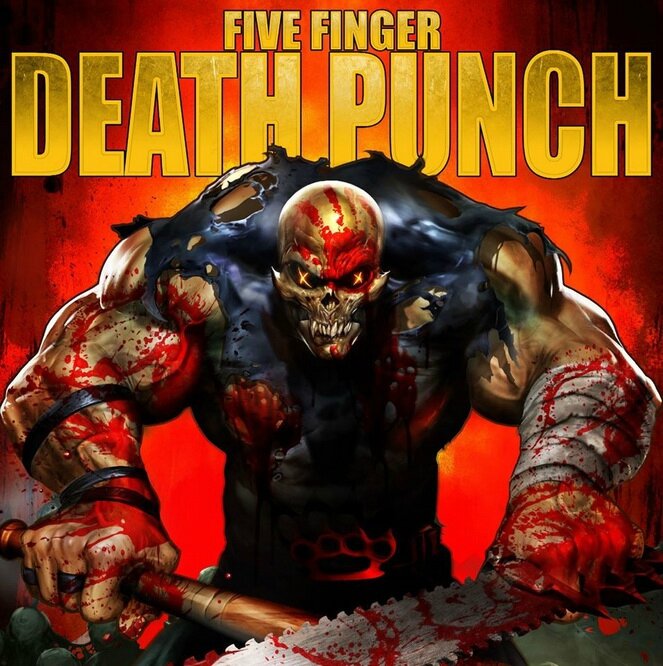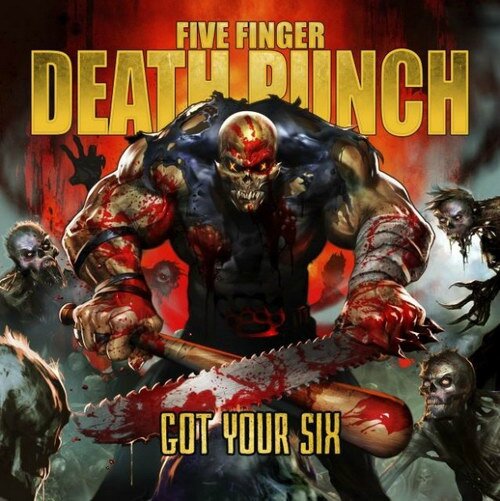 FIVE FINGER DEATH PUNCH "Got Your Six"
(Eleven Seven Music - Distribution ADA/Warner)
__________________________

"The video is a dark somber metaphor that speaks for itself. I don't think we need a parallel narrative to explain it or emphasize its impact as almost everyone knows someone struggling with some form of addiction. It's real for everybody. We have even been losing exceptionally bright, talented people who you'd assume know better. No matter how much support you provide, ultimately it's everyone's own decision to face their demons or perish..."

Five Finger Death Punch - "I Apologize"
==> CURRENT ALBUM "GOT YOUR SIX" JUST REACHED GOLD STATUS !

A travers ce mini film, réalisé par Nathan Cox dans le cadre
du fameux Angelus Rosedale Cemetery de Los Angeles ,
FFPD rend hommage aux rockers disparus...


==> "I apologize" est le 4ème single extrait de l'album "Got Your Six"
certifié disque d'or aux Etats-Unis !


---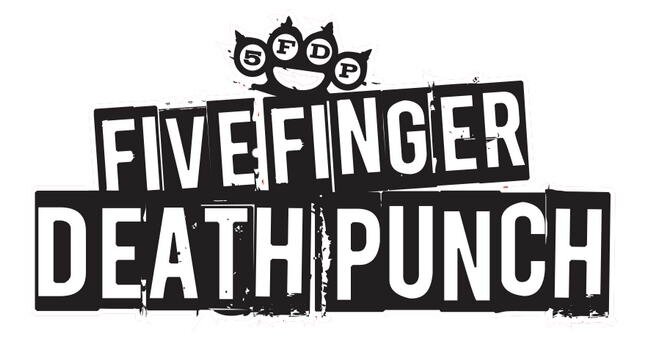 ==> Check Out On this fall's biggest arena rock tours!
MASSIVE CO-HEADLINING TOURS OF CANADA (WITH PAPA ROACH) AND THE U.S. (WITH SHINEDOWN) COMING UP
WITH SPECIAL GUESTS SIXX:A.M. : click Here: ;) <==


---
---
19 octobre 2015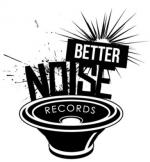 Le concept de FATN (From Ashes To New) luit d'une vibration puissamment positive, de cette intention du groupe d'apporter, via leur très inspiré Rap-Rock doublé de Metal Alternatif et de paroles fortes, un sentiment positif, celui de s'améliorer pour affronter ce que la vie apporte de négatif, de le transformer pour mieux le surmonter. Et les américains atteignent leur but, avec une aisance remarquable autant aux niveaux technique que mélodique, eux qui vous font vous ressentir regonflés à bloc, avec leur nouvel EP aux quatre compositions de premier choix, vivantes et vibrantes au possible. Deux chanteurs, deux guitares, des synthés et programmations, une basse et une batterie pratiqués par des musiciens aguerris au long de leurs prestations sur les scènes underground américaines, notamment et cet automne en tournée aux cotés de FIVE FINGER DEATH PUNCH ou encore PAPA ROACH, IN THIS MOMENT et d'avoir ainsi roulé leur bosse profite pleinement aux quatre tracks, qui sentent bon l'expérience, la détermination et surtout un groupe aux six membres (pour « Downfall ») qui savent indubitablement ce qu'ils veulent, où ils veulent aller et créer comme atmosphère. A noter à la production, la patte de Grant McFarland à l'Atrium Studio, cet artiste accompli que FATN considère comme son septième membre et avec raison vu que l'homme a, à nouveau, su capter l'intensité du propos.
Pari réussi pour FATN qui délivrent un EP « Downfall » de grande qualité et intensité, chaudement recommandé à le découverte et achat et qui se révèle être un très bon moyen d'attendre leur premier album, à sortir début 2016: « Day One ». D'ailleurs, le titre « Through It All » de cet EP, est une avant première puisqu'il est tiré du prochain album.
FATN assurent, tout simplement !
Tasunka

Track List "Downfall":
01. Downfall
02. Lost and Alone
03. Land of Make Believe
04. Through It All

FROM ASHES TO NEW Line-Up on "Downfall":
-Matt Brandyberry : Vocals/Guitar/Keys/Programming
-Chris Musser : Vocals
-Dan Kecki : Guitar
-Branden "Boo" Kreider : Guitar/Vocals
-Garrett Russell : Bass
-Tim D'onofrio : Drums
---
---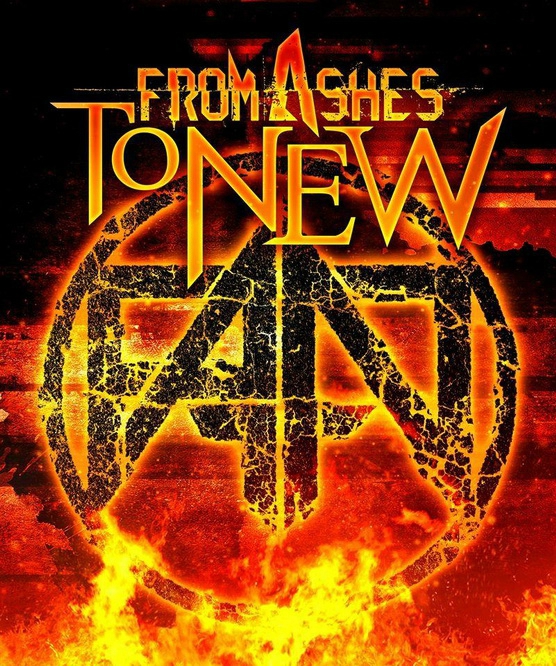 ---
---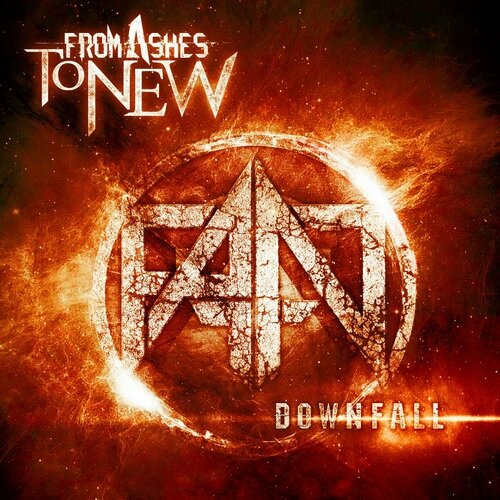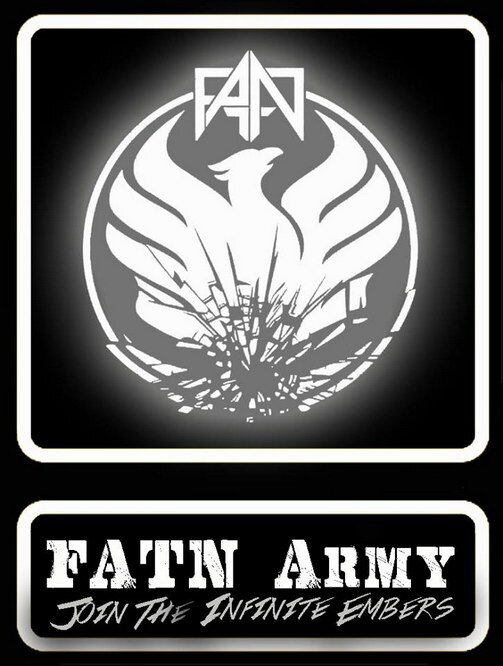 04 septembre 2015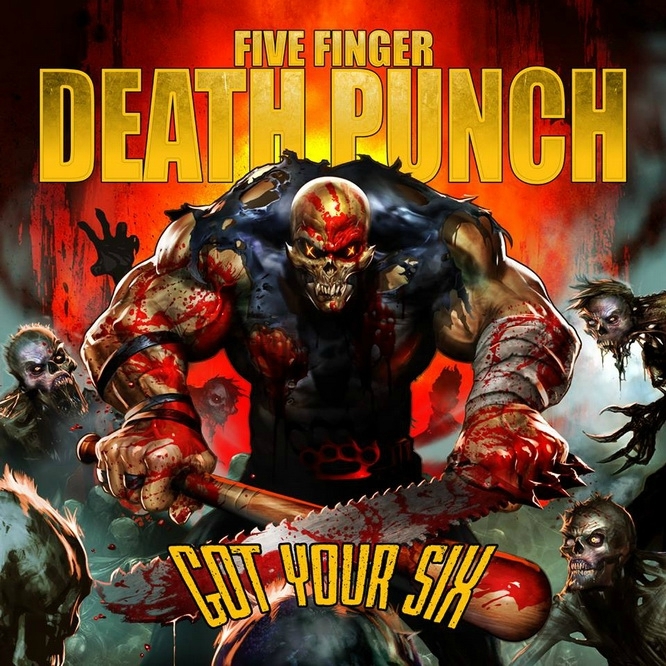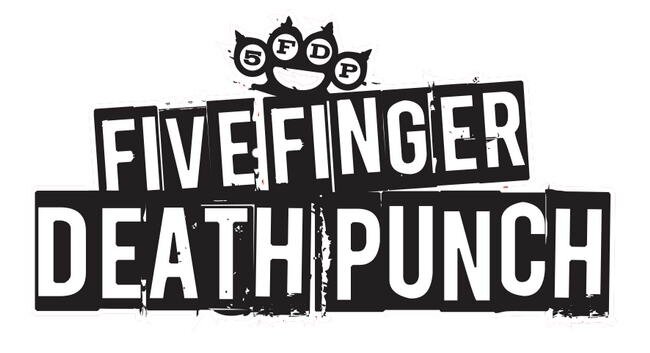 (Eleven Seven Music - Distribution ADA/Warner)
==> Release date: 04th Sept. 2015
2015 marque une 'décennie de destruction' pour FIVE FINGER DEATH PUNCH et les américains délivrent leur plus 'rentre-dedans' opus en date, « Got Your Six », pour cet anniversaire!
Happy 10th anniversary FIVE FINGER DEATH PUNCH ! :)

L'idée du premier single, « Jekyll And Hyde », est partie d'un message vocal de Ian Moody, le chanteur du groupe, qui, inspiré vers deux heures du matin, a laissé sur le répondeur du lead-guitariste, Jason Hook, une bafouille expliquant, en la scandant, son idée de morceau. Jason Hook, qui apprécié ce qu'il entendait, a construit ses riffs autour, et transféré le tout, en MP3, au reste de la bande, qui a adhéré de suite sur un 'That's pretty cool !' général, de la part, donc, du batteur aux rythmiques en béton et feeling armés, Jeremy Spencer, de Zoltan Bathory qui complète le duo d'enfer des guitares, de ses rythmiques percutantes, Chris Kael à la basse imparable.
Voilà pour la petite histoire derrière cet "uppercut" de titre qu'est: « Jekyll And Hyde ». Comme quoi, Ian Moody a bien fait d'être insomniaque et Jason Hook a été bien inspiré de suggérer au frontman de lui laisser un message à chaque nouvelle de ses idées, plutôt que de les laisser se perdre. Eh non, le frontman n'a pas de moyen technique d'enregistrement dernier cri et préfère cette méthode. Le message original a, d'ailleurs, été laissé en intro du titre, une fois l'album produit, histoire de montrer que FIVE FINGER DEATH PUNCH, c'est de l'authentique, un groupe au Metal 'coup de poing', qui vient des tripes et du cœur, puisqu'il sait être mélodique quand le besoin s'en fait sentir.
Il est à souligner que tout le nouvel effort se montre plus brut que ses prédécesseurs, à l'image de « Hell To Pay » qui a ce martèlement, cette cadence Heavy que n'aurait pas renié RAMMSTEIN et ces riffs au groove de malade qui arrachent tout, ainsi que des vocaux et chœurs du même ordre, comme tout l'album « Got Your Six », d'ailleurs. Carré, solide comme le Metal, comme peut l'être le racé « Wash It All Away » écrit par Jason Hook lors de leur dernière tournée, et qui présente différents tempos, ce qui participe à l'accroche imparable du titre ou le méchamment direct et percutant titre d'ouverture, « Got Your Six » qui vous coupe le souffle avec ses riffs et soli de tueur, ses vocaux et rythmiques frénétiques, à la cadence aussi rapide qu'une rafale de mitrailleuse tout comme « No Sudden Movement » ou les génialissimes « Meet My Maker » / « Boots And Blood ». Le groupe est habitué au Metal 'direct dans ta face' mais aussi à laisser l'émotionnel parler à chaque album, avec des mid-tempos chargés d'émotions 'mélos' comme « Digging My Own Grave » peut l'être, mais toujours avec ce Heavy massif qui soutient l'ensemble et rend le tout poignant, comme toujours avec 5FDP, il faut dire. Ce titre a, au passage, été le dernier morceau écrit pour « Got Your Six », alors que 5FDP étaient déjà en tournée et donc, enregistré dans un autre studio que le reste de l'album. « My Nemesis » porte, quant à lui, la signature du jeu en lead de Jason Hook, signature immédiatement identifiable notamment sur ce track qui est l'un des moments forts de l'album ; le titre étant basé sur une solide fondation due aux instruments, les vocaux de Ian Moody sont ensuite venus s'y rajouter tels la cerise sur un gateau déjà alléchant.
Vous l'aurez compris, « Got Your Six » de FIVE FINGER DEATH PUNCH, plus brut que ses prédécesseurs, se révèle être un album incontournable, très réussi à tous les niveaux dont sa production efficace au possible due à Kevin Churko tout comme son artwork et qui pose encore plus le quintette au sommet, la place qu'il mérite sans conteste: 5FDP, c'est du lourd, du grand !

Un 'fu… ' groupe pour un 'fuc…' Metal, vibrant d'émotions fortes, rentre-dedans toujours et qui vous fait dresser les poils, assurément !

A ne pas manquer le groupe en tournée européenne et en France le 15 novembre 2015 à Strasbourg et Paris, le 24 novembre : faites chauffer vos cervicales, l'attaque est imminente ! :)

Tasunka
5FDP Line-Up :
-Ivan Moody: V
-Zoltan Bathory: G
-Jeremy Spencer: D
-Jason Hook: Lead G
-Chris Kael: B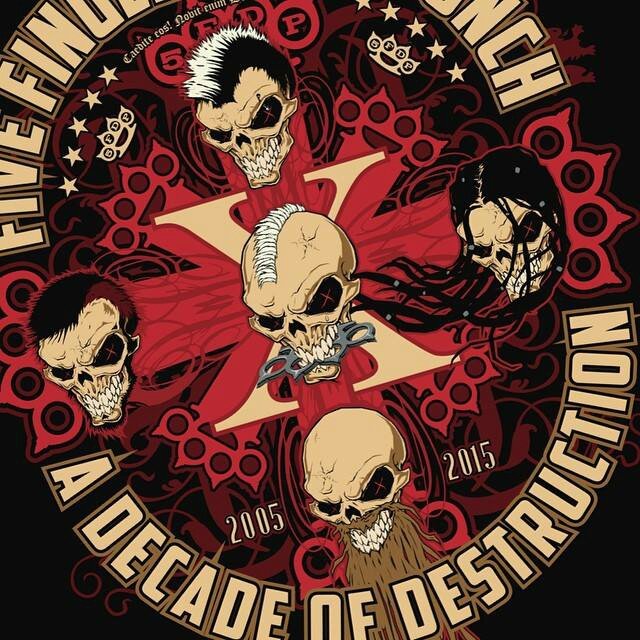 ---

Click here to know all the USA / Europe tour dates 2015

==> EN CONCERT<==
--DIMANCHE 15 NOVEMBRE 2015 A STRASBOURG / LA LAITERIE

--MARDI 24 NOVEMBRE 2015 A PARIS / OLYMPIA

---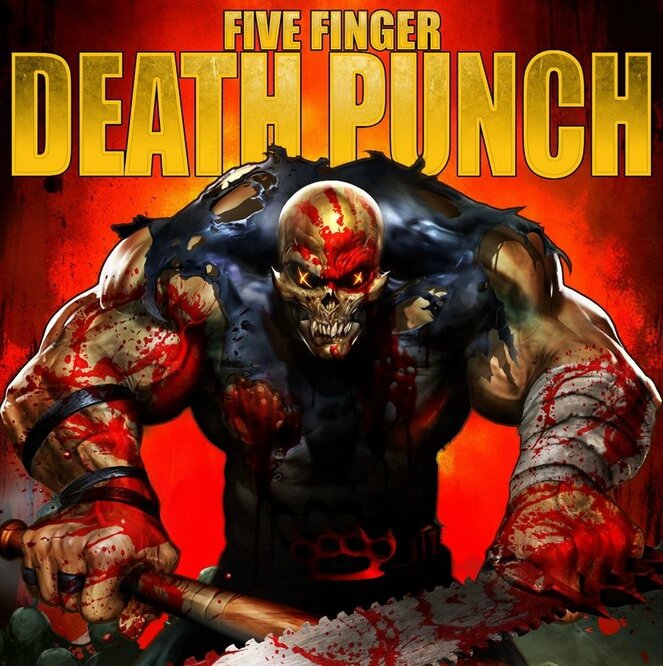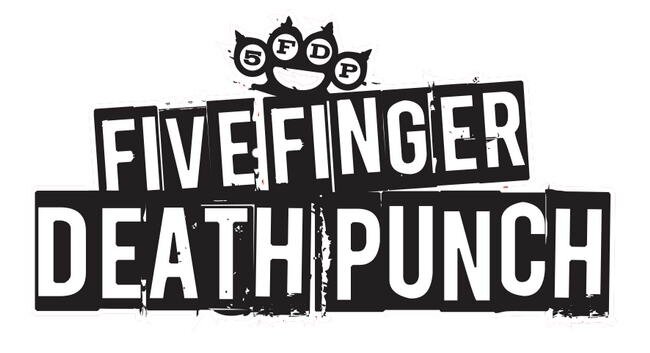 ---
11 août 2014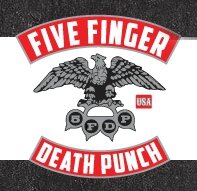 FIVE FINGER DEATH PUNCH
LAUNCH NEW VIDEO FOR "WRONG SIDE OF HEAVEN"
WITH EXCLUSIVE GLOBAL PREMIERE ON VEVO
VIDEO HIGHLIGHTS STAGGERING FACTS ABOUT VETERANS SUFFERING FROM
POST-TRAUMATIC STRESS DISORDER (PTSD), TRAUMATIC BRAIN INJURY (TBI) DEPRESSION AND HOMELESSNESS
BAND PARTNERS WITH VARIOUS VETERAN SUPPORT ORGANIZATIONS ACROSS THE COUNTRY
TO RAISE AWARENESS AND SUPPORT FOR THE CAUSE,
LAUNCHES WEBPAGE

5FDP TO PAY RESPECT TO FALLEN HEROES WITH MEMORIAL DURING
NORTH AMERICAN FALL ARENA TOUR KICKING OFF SEPTEMBER 16
"We wanted to do something impactful to help our veterans in need. With this video and the accompanying campaign we hope to shed more light on the seriousness of their issues. The statistics are shocking, and if any change is to take place it will start with general public awareness. We have been playing numerous military shows but wanted to do more; educate, reach out and donate to the organizations that are making a difference to better the lives of our veterans."
–FIVE FINGER DEATH PUNCH
08 août 2013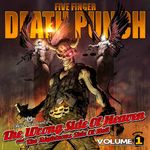 5FDP "The Wrong Side Of Heaven And The Righteous Side Of Hell, Volume 1"
(Eleven Seven Music - distribution EMI)

Sortie 29 Juillet 2013

Toujours inspirés pour envoyer du lourd, FIVE FINGER DEATH PUNCH, repoussent une nouvelle fois les limites dans le meilleur sens, avec un double album à la force aussi puissante que le sont l'inspiration et l'ingéniosité des compositions. Sur le premier disque, on retrouve, en effet, avec les nouveaux titres, l'attaque purement Hard Rock / Metal qui est la force de frappe du groupe, sur des brulots que sont « Lift Me Up » avec Rob Halford – JUDAS PRIEST en guest vocal), « Burn MF », « Dot Your Eyes » (surtout la version avec Jamye Jasta d'Hatebreed en guest), « I.M. Sin (avec Max Cavalera – SOULFLY en invité) » au long desquels il est impossible de ne pas headbanger en rythme et s'époumoner sur les refrains, mais aussi sur des mid tempos aux ambiances différentes, à savoir plus mélodiques : « Wrong Side Of Heaven », « Anywhere But Here » (avec en guest Maria Brink de IN THIS MOMENT), « M.I.N.E. (End This Way) » et ces contrastes font de ce double album / première partie, un disque aux ambiances variées et complémentaires car toujours intenses !
Chant clair ou option growls d'Ivan Moody, guitares enfiévrées ou mélodiques du duo Zoltan Bathory – Jason Hook, rythmiques d'enfer ou mesurées de Jeremy Spencer (batterie) – Kris Kael (basse), c'est le jackpot de l'efficacité, quelle que soit l'ambiance proposée. La version de FFDP de "Mama Said Knock You Out » avec le rappeur Tech N9ne fait, d'ailleurs, impression en sonnant de façon plus rentre-dedans que la version originale de LL Cool J ! Déjà que 5FDP avaient fait fort avec leur reprise de « Bad Company » du groupe eponyme, sur « War Is The Answer » (2009).
Pas étonnant que les trois précédents albums aient raflé des prix (disques d'or aux USA) et contenu pas moins de 10 singles classés au top 10 Rock. La bande de Los Angeles a conquis le succès et elle ne risque pas de le lâcher ou de larguer du lest avec ce « The Wrong Side Of heaven And The Righteous Side Of Hell – Volume 1 », ce qui sera amplement mérité !
Pour ce qui est du CD II, il s'agit d'un live taillé pour prouver combien 5FDP est un groupe pour qui scène rime avec second chez soi, un groupe qui joue pied au plancher pour une foule au diapason, limite en transe. Et ce, sur une set-list aux titres qui sont tous autant de hits, tirés de la discographie de 5FDP, ce qui ne gâche rien
Fin 2013, la deuxième partie arrive dans les bacs et on s'en chauffe les cervicales et la voix d'avance !
Merci à FFDP d'avoir pondu autant de bons nouveaux titres au point de ne pas vouloir trancher et, du coup, sortir les quatrième et cinquième albums la même année !
Cadeaux façon double volume, quoi ! :)

Tasunka


'The Wrong Side of Heaven and the Righteous Side of Hell Volume 1′ Track List:
Disc I:
01. 'Lift Me Up' (featuring Rob Halford of Judas Priest)
02. 'Watch You Bleed'
03. 'You'
04. 'Wrong Side Of Heaven'
05. 'Burn MF'
06. 'I. M. Sin'
07. 'Anywhere But Here' (featuring Maria Brink)
08. 'Dot Your Eyes and Cross Your Teeth'
09. 'M.I.N.E. (End This Way)'
10. 'Mama Said Knock You Out' (featuring Tech N9ne)
11. 'Diary of a Deadman'
12. 'I.M. Sin' (featuring Max Cavalera)
13. 'Anywhere But Here' (Duet with Maria Brink)
14. 'Dot Your Eyes And Cross Your Teeth' (featuring Jamey Jasta)
Disc II:
01- Intro
02- Under And Over It
03- Burn It Down
04- American Capitalist
05- Hard To See
06- Coming Down
07- Bad Company
08- White Knuckles
09- Drum Solo
10- Far From Home
11- Never Enough
12- War Is The Answer
13- Remember Everyhting
14- No One Gets Left Behind
15- The Bleeding
Discography 5FDP:
-« The Way of The Fist » (2007)
-« War Is The Answer » (2009)
-« American Capitalist » (2011)
-"The Wrong Side Of Heaven And The Righteous Side Of Hell - Volume 1" (July 2013)