04 octobre 2017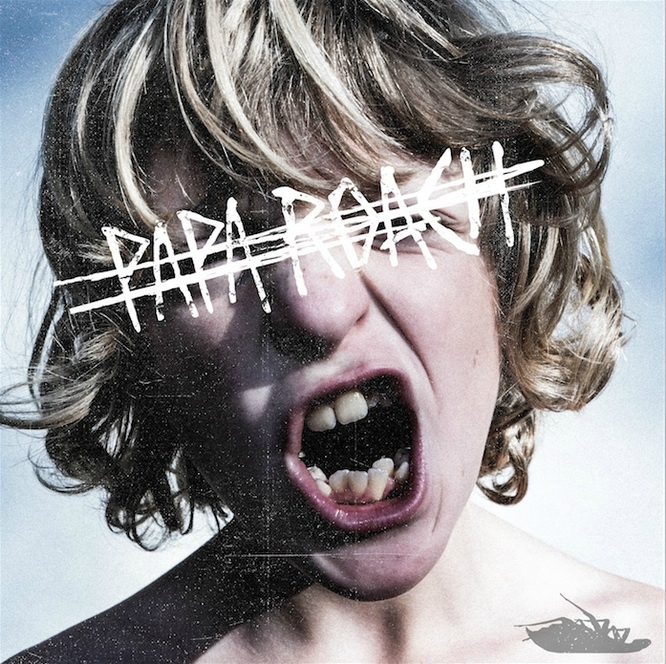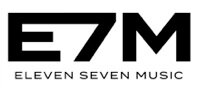 Le neuvième album de PAPA ROACH, « Crooked Teeth », signe un retour vers ses racines 'humbles et qui en veulent' (dixit le quatuor californien) près de deux décennies plus tôt: tout en mettant l'éclairage sur cet esprit 'old school' incisif, percutant, qui leur a, alors, attiré le succès, les américains posent aussi une touche volontairement aventureuse aux nouvelles compositions et interprétation, ce qui sait capter l'attention et offrir un mixe riche, bien mené et accrocheur entre influences de ses origines et modernité. Forts de morceaux dynamiques, subtilement posés ou carrément 'rentre–dedans', qui tournent tous autour des trois minutes et quelques, ces quatre-là ne se sont ostensiblement pas seulement retournés vers leurs bases, mais ont aussi retrouvé le feeling de départ: avant tout le simple plaisir de s'éclater à faire de la musique ensemble, à littéralement prendre son pied en interprétant les titres, comme au 'bon vieux temps', avant le succès (fort mérité), les tournées sold out devant des stades complets et les nominations musicales.
Nicholas « Ras » Furlong et Colin Brittian, chargés de la production, ne sont pas étrangers à cet état d'esprit 'retour aux racines' ; ce feeling venant d'une collaboration entre PAPA ROACH et eux, collabioration qui s'est incontestablement révélé fructueuse. Collaboration aussi fructueuse, d'ailleurs, avec les guests vocaux que sont Skylar Grey sur le Pop Rock envoutant de « Periscope » et Machine Gun Kelly (MGK) sur le très efficace « Sunrise Trailer Park ».
Comme le déclare le groupe, « Crooked Teeth » est un disque est honnête et authentique ».
Il l'est, en effet, et ce, que ce soit de par son Rock, Rap, Metal, chant en Rap, scream ou chant clair, ses samples, ses grosses guitares, un son au diapason, son univers atmosphérique, incisif ou déjanté, ses paroles profondes et personnelles mais qui touchent tout le monde, son esprit revendicatif, positif et la liste est longue, « Crooked Teeth » ayant décidément une belle brochette d'atouts dans son jeu. Se baladant avec aisance des remarqués « Born For Greatness », à « Crooked Teeth », « HELP », « Sunrise Trailer Park », « American Dreams », à l'atmosphérique Pop Rock « Periscope », au décalé hargneux « Traumatic », pour exemples, PAPA ROACH affirme son savoir faire connu et reconnu et affiche au compteur avec son neuvième effort, une énergie on ne peut plus intacte et percutante.
De quoi laisser présager de la déflagration que va être le seul et unique concert en France, de la bande, le 13 octobre prochain à l'Olympia parisien.

En attendant, savourez « Crooked Teeth » délivré on the Rock(s) par les références à l'énergie débordante et contagieuse, des références nommées PAPA ROACH.
Tasunka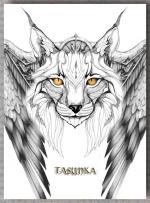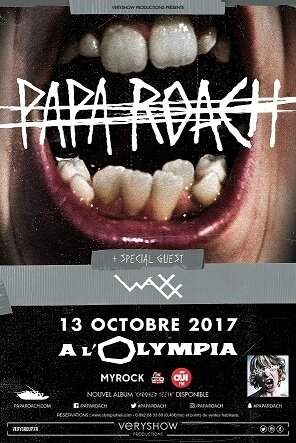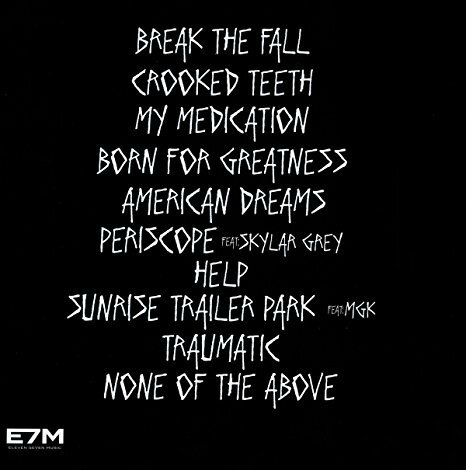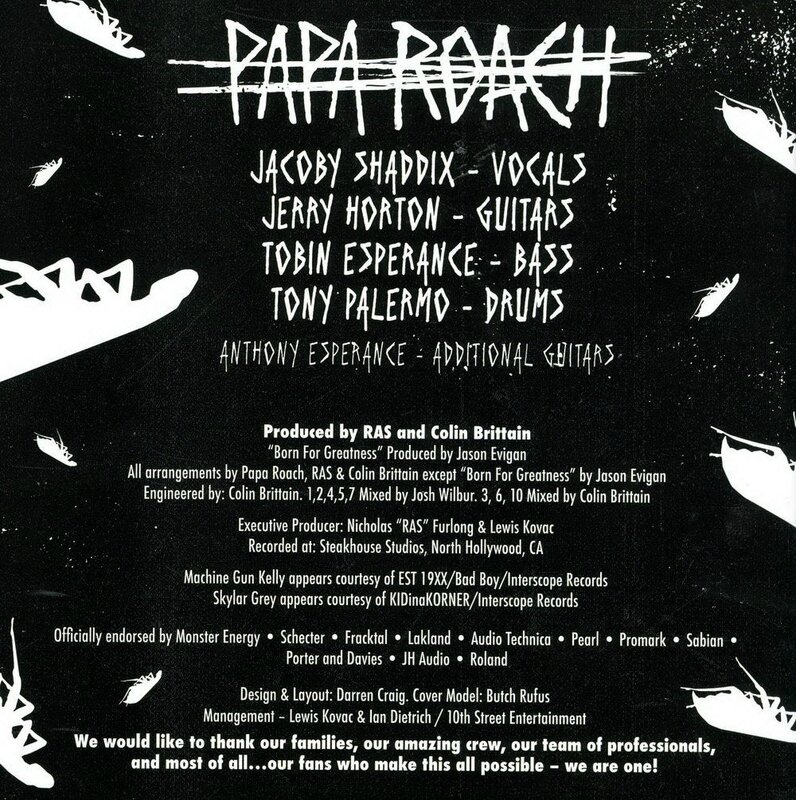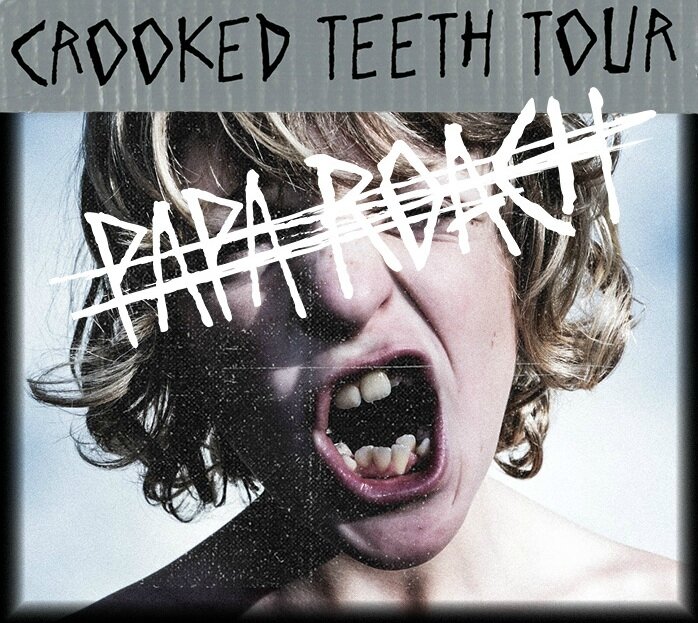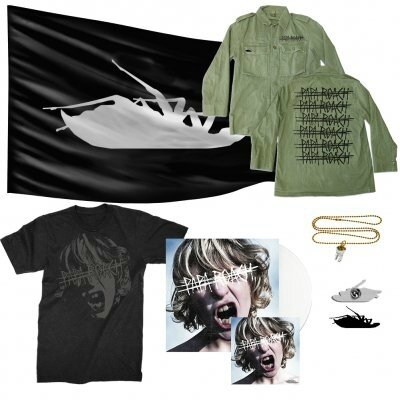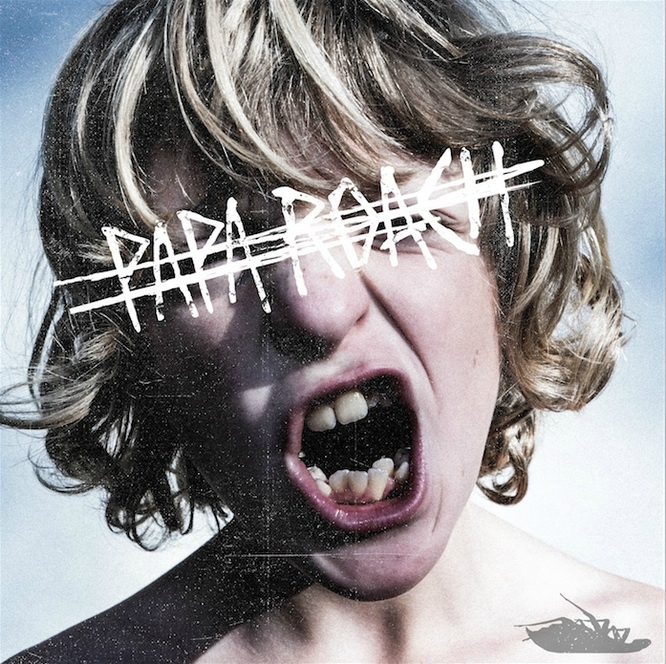 ---
19 octobre 2015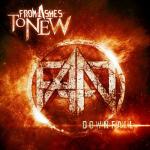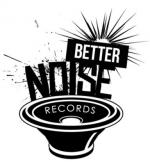 Le concept de FATN (From Ashes To New) luit d'une vibration puissamment positive, de cette intention du groupe d'apporter, via leur très inspiré Rap-Rock doublé de Metal Alternatif et de paroles fortes, un sentiment positif, celui de s'améliorer pour affronter ce que la vie apporte de négatif, de le transformer pour mieux le surmonter. Et les américains atteignent leur but, avec une aisance remarquable autant aux niveaux technique que mélodique, eux qui vous font vous ressentir regonflés à bloc, avec leur nouvel EP aux quatre compositions de premier choix, vivantes et vibrantes au possible. Deux chanteurs, deux guitares, des synthés et programmations, une basse et une batterie pratiqués par des musiciens aguerris au long de leurs prestations sur les scènes underground américaines, notamment et cet automne en tournée aux cotés de FIVE FINGER DEATH PUNCH ou encore PAPA ROACH, IN THIS MOMENT et d'avoir ainsi roulé leur bosse profite pleinement aux quatre tracks, qui sentent bon l'expérience, la détermination et surtout un groupe aux six membres (pour « Downfall ») qui savent indubitablement ce qu'ils veulent, où ils veulent aller et créer comme atmosphère. A noter à la production, la patte de Grant McFarland à l'Atrium Studio, cet artiste accompli que FATN considère comme son septième membre et avec raison vu que l'homme a, à nouveau, su capter l'intensité du propos.
Pari réussi pour FATN qui délivrent un EP « Downfall » de grande qualité et intensité, chaudement recommandé à le découverte et achat et qui se révèle être un très bon moyen d'attendre leur premier album, à sortir début 2016: « Day One ». D'ailleurs, le titre « Through It All » de cet EP, est une avant première puisqu'il est tiré du prochain album.
FATN assurent, tout simplement !
Tasunka

Track List "Downfall":
01. Downfall
02. Lost and Alone
03. Land of Make Believe
04. Through It All

FROM ASHES TO NEW Line-Up on "Downfall":
-Matt Brandyberry : Vocals/Guitar/Keys/Programming
-Chris Musser : Vocals
-Dan Kecki : Guitar
-Branden "Boo" Kreider : Guitar/Vocals
-Garrett Russell : Bass
-Tim D'onofrio : Drums
---
---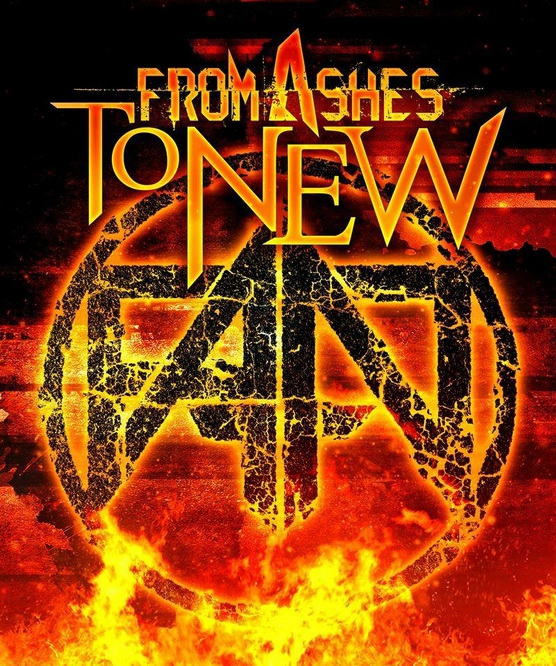 ---
---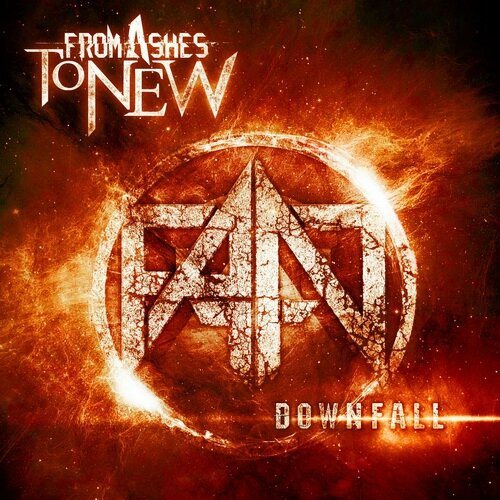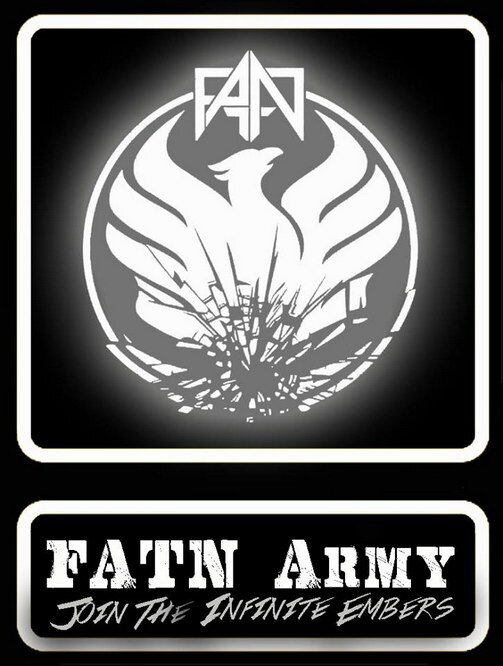 04 septembre 2015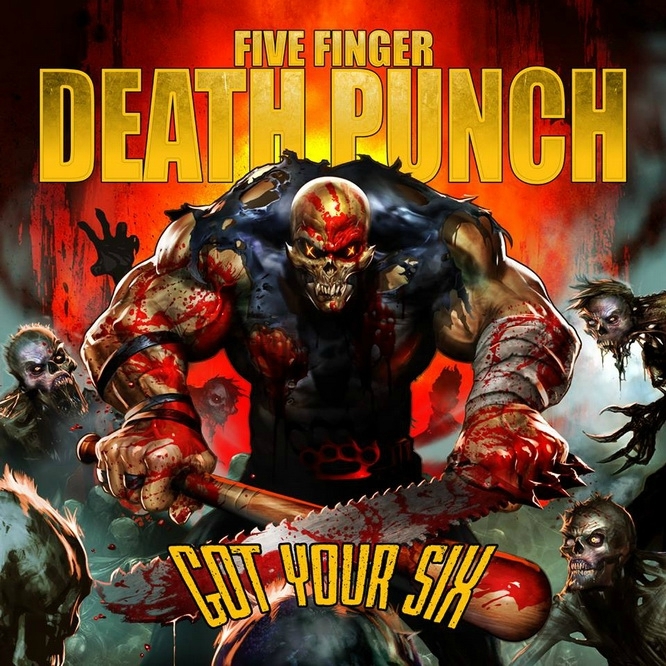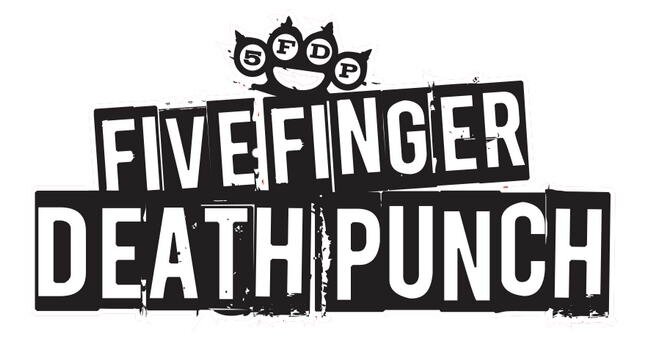 (Eleven Seven Music - Distribution ADA/Warner)
==> Release date: 04th Sept. 2015
2015 marque une 'décennie de destruction' pour FIVE FINGER DEATH PUNCH et les américains délivrent leur plus 'rentre-dedans' opus en date, « Got Your Six », pour cet anniversaire!
Happy 10th anniversary FIVE FINGER DEATH PUNCH ! :)

L'idée du premier single, « Jekyll And Hyde », est partie d'un message vocal de Ian Moody, le chanteur du groupe, qui, inspiré vers deux heures du matin, a laissé sur le répondeur du lead-guitariste, Jason Hook, une bafouille expliquant, en la scandant, son idée de morceau. Jason Hook, qui apprécié ce qu'il entendait, a construit ses riffs autour, et transféré le tout, en MP3, au reste de la bande, qui a adhéré de suite sur un 'That's pretty cool !' général, de la part, donc, du batteur aux rythmiques en béton et feeling armés, Jeremy Spencer, de Zoltan Bathory qui complète le duo d'enfer des guitares, de ses rythmiques percutantes, Chris Kael à la basse imparable.
Voilà pour la petite histoire derrière cet "uppercut" de titre qu'est: « Jekyll And Hyde ». Comme quoi, Ian Moody a bien fait d'être insomniaque et Jason Hook a été bien inspiré de suggérer au frontman de lui laisser un message à chaque nouvelle de ses idées, plutôt que de les laisser se perdre. Eh non, le frontman n'a pas de moyen technique d'enregistrement dernier cri et préfère cette méthode. Le message original a, d'ailleurs, été laissé en intro du titre, une fois l'album produit, histoire de montrer que FIVE FINGER DEATH PUNCH, c'est de l'authentique, un groupe au Metal 'coup de poing', qui vient des tripes et du cœur, puisqu'il sait être mélodique quand le besoin s'en fait sentir.
Il est à souligner que tout le nouvel effort se montre plus brut que ses prédécesseurs, à l'image de « Hell To Pay » qui a ce martèlement, cette cadence Heavy que n'aurait pas renié RAMMSTEIN et ces riffs au groove de malade qui arrachent tout, ainsi que des vocaux et chœurs du même ordre, comme tout l'album « Got Your Six », d'ailleurs. Carré, solide comme le Metal, comme peut l'être le racé « Wash It All Away » écrit par Jason Hook lors de leur dernière tournée, et qui présente différents tempos, ce qui participe à l'accroche imparable du titre ou le méchamment direct et percutant titre d'ouverture, « Got Your Six » qui vous coupe le souffle avec ses riffs et soli de tueur, ses vocaux et rythmiques frénétiques, à la cadence aussi rapide qu'une rafale de mitrailleuse tout comme « No Sudden Movement » ou les génialissimes « Meet My Maker » / « Boots And Blood ». Le groupe est habitué au Metal 'direct dans ta face' mais aussi à laisser l'émotionnel parler à chaque album, avec des mid-tempos chargés d'émotions 'mélos' comme « Digging My Own Grave » peut l'être, mais toujours avec ce Heavy massif qui soutient l'ensemble et rend le tout poignant, comme toujours avec 5FDP, il faut dire. Ce titre a, au passage, été le dernier morceau écrit pour « Got Your Six », alors que 5FDP étaient déjà en tournée et donc, enregistré dans un autre studio que le reste de l'album. « My Nemesis » porte, quant à lui, la signature du jeu en lead de Jason Hook, signature immédiatement identifiable notamment sur ce track qui est l'un des moments forts de l'album ; le titre étant basé sur une solide fondation due aux instruments, les vocaux de Ian Moody sont ensuite venus s'y rajouter tels la cerise sur un gateau déjà alléchant.
Vous l'aurez compris, « Got Your Six » de FIVE FINGER DEATH PUNCH, plus brut que ses prédécesseurs, se révèle être un album incontournable, très réussi à tous les niveaux dont sa production efficace au possible due à Kevin Churko tout comme son artwork et qui pose encore plus le quintette au sommet, la place qu'il mérite sans conteste: 5FDP, c'est du lourd, du grand !

Un 'fu… ' groupe pour un 'fuc…' Metal, vibrant d'émotions fortes, rentre-dedans toujours et qui vous fait dresser les poils, assurément !

A ne pas manquer le groupe en tournée européenne et en France le 15 novembre 2015 à Strasbourg et Paris, le 24 novembre : faites chauffer vos cervicales, l'attaque est imminente ! :)

Tasunka
5FDP Line-Up :
-Ivan Moody: V
-Zoltan Bathory: G
-Jeremy Spencer: D
-Jason Hook: Lead G
-Chris Kael: B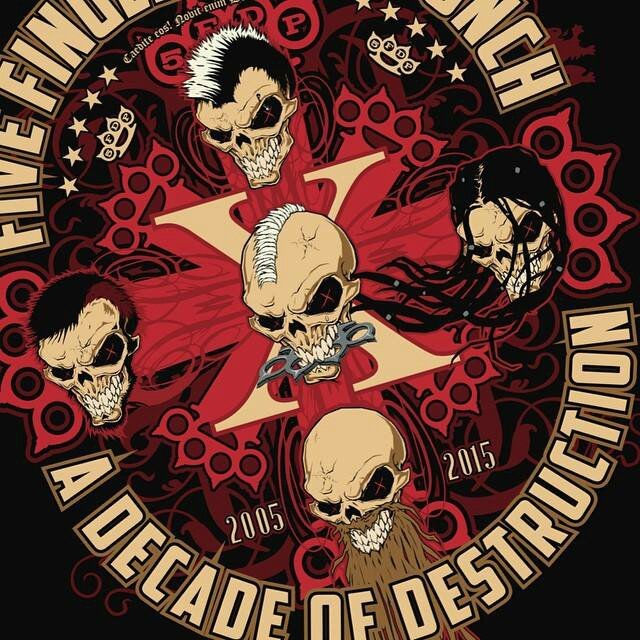 ---

Click here to know all the USA / Europe tour dates 2015

==> EN CONCERT<==
--DIMANCHE 15 NOVEMBRE 2015 A STRASBOURG / LA LAITERIE

--MARDI 24 NOVEMBRE 2015 A PARIS / OLYMPIA

---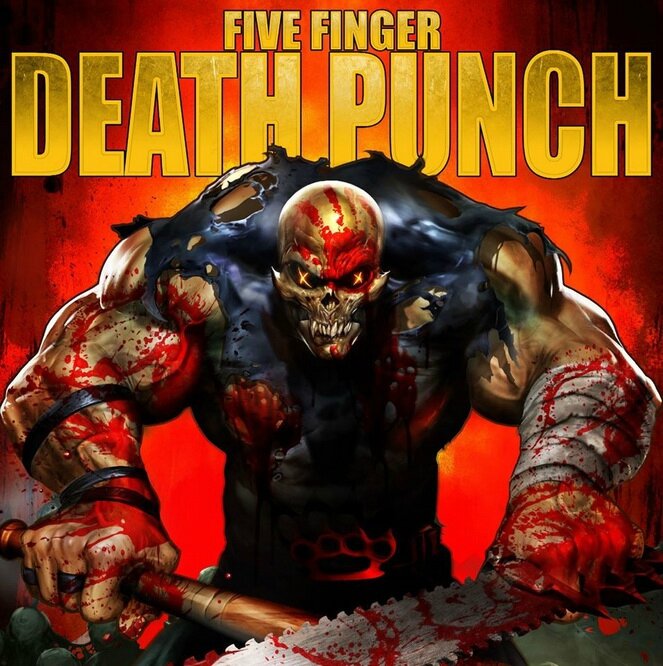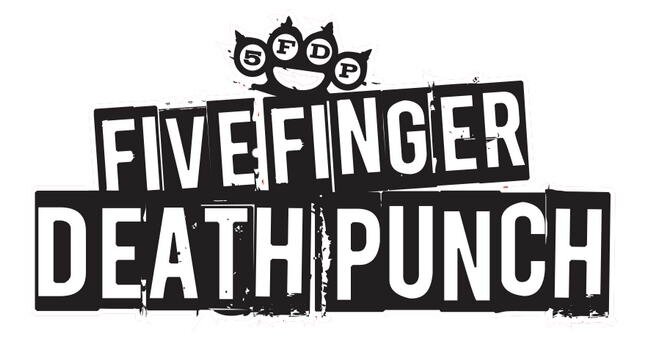 ---
23 juillet 2015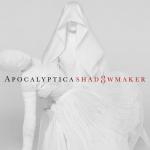 Coup de cœur pour « Shad8wmaker » d'APOCALYPTICA»!
Revoilà les Violoncelles au top avec ces nouvelles compositions et qu'il fait bon découvrir combien ce trio de talentueux et inspirés violoncellistes finlandais,a enfin remis en avant ses instruments et leur interprétation 'classique au service du Metal', en les jouant comme tels: c'est-à-dire, des violoncelles qui remplacent basse, guitare et non plus en les interprétant comme une copie des instruments précités. C'est appréciable cette distinction, puisqu'on retrouve ici et avec plaisir, cette patte, cette originalité au long de « ShadowMaker », à savoir la marque de fabrique APOCALYPTICA due au son si particulier et unique des violoncelles furieusement interprétés Metal mais fidèles à eux-mêmes : vous savez ce 'plus' qui a enthousiasmé l'univers musical dans son intégralité, du public aux autres artistes et professionnels inclus, depuis leurs débuts en 1993.
Le trio, accompagné de son complice de batteur, Mikko Sirén, marque, avec "Shadowmaker", l'ouverture d'un nouveau chapitre en incorporant à la troupe, un chanteur, une voix qui éclipse le choix originel de n'avoir que des guests vocaux de prestige. L'apport de Franky Perez donne, donc, une identité vocale propre à APOCALYPTICA, ce qui marquera une continuité appréciable au chant, sur album et sur scène. L'homme se révèle, qui plus est, fort doué et prouve pouvoir assurer vocalement autant dans les parties mélodiques ou rauques, en attaque, éraillées ou douces, accompagnant ainsi de sa voix la diversité des compositions qui passent du Metal, Neo Metal au Pop/ Rock et ce, avec une de ces aisances qui fait apprécier l'ensemble de ce « ShadowMaker ».
Les instrumentaux où les trois violoncelles, la batterie, explosent tout, en délivrant une atmosphère d'une richesse, d'un punch, d'une mélodie, d'une fine hargne bluffantes, font penser qu'il faut reconnaître que les meilleurs moments sont à trouver dans les passages instrumentaux, comme sur le superbe « ShadowMaker » ou tout instrumental tels les musts que sont « Reign Of Fear », « Riot Of Lights », « Till Death Do Us Part ».
Mais même si ce n'est que le début de ce nouveau chapitre dans l'histoire d'APOCALYPTICA, le chant participe néanmoins déjà à la réussite de « ShadowMaker » et le meilleur est encore à venir de la part de ce désormais quintet: cet opus en étant un bel aperçu.
Quant aux production et enregistrement confiés aux bons soins de Nick Raskulinecz (producteur des FOO FIGHTERS), ceux-ci sont ciselés, chauds, vigoureux comme le demandent les nouvelles compositions. D'ailleurs, ce dernier fait une apparition violoncelle sur « Waltz Of Death ». Enfin, pour conclure et par non des moindres, la pochette ainsi que son livret, sont à l'image de l'album-même : une pièce unique !
Tasunka
Le concert au Zénith de Paris du 25 avril 2015 ayant été reporté au 6 novembre, les chanceux qui vont y aller, vont s'en rappeler longtemps !

APOCALYPTICA Tour Dates: here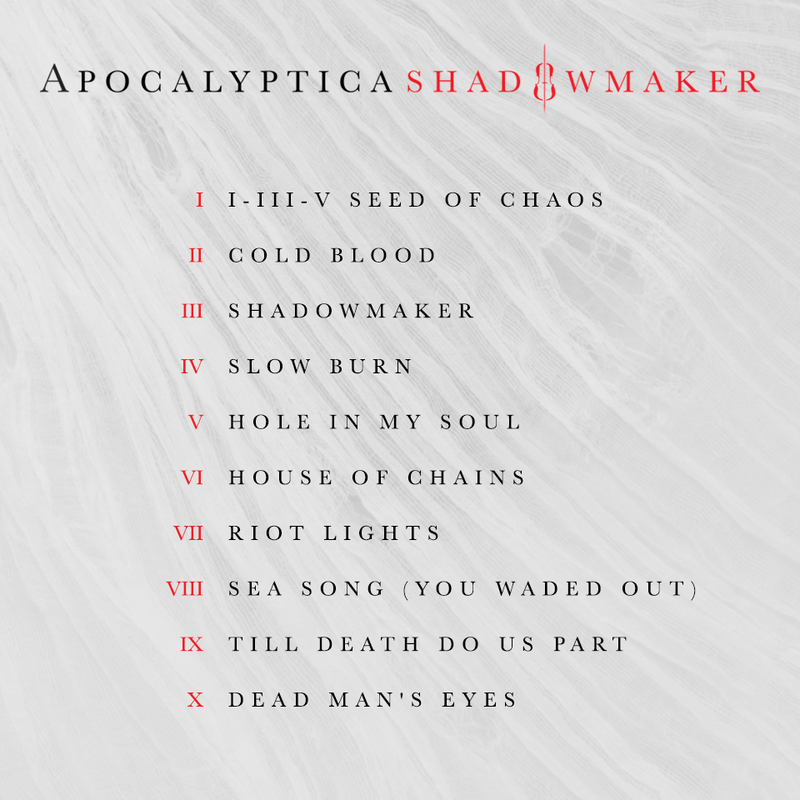 Line-Up APOCALYPTICA :
-Eicca Toppinen : Lead songwriter / cellist
-Perttu Kivilaakso: Cello
-Franky Perez: V (ex-Scars On Broadway, ex-Slash (live))
-Mikko Sirén : D
-Paavo Lötjönen : Cello
---
---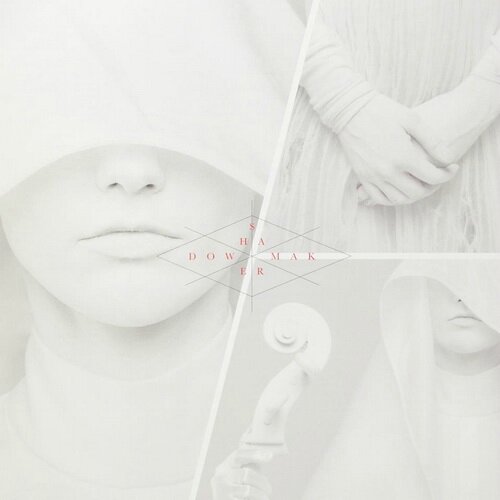 ---
---