27 septembre 2019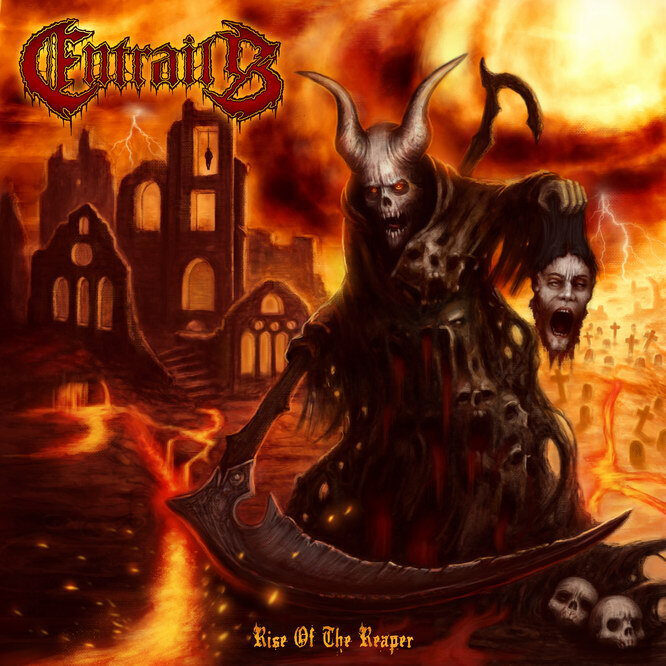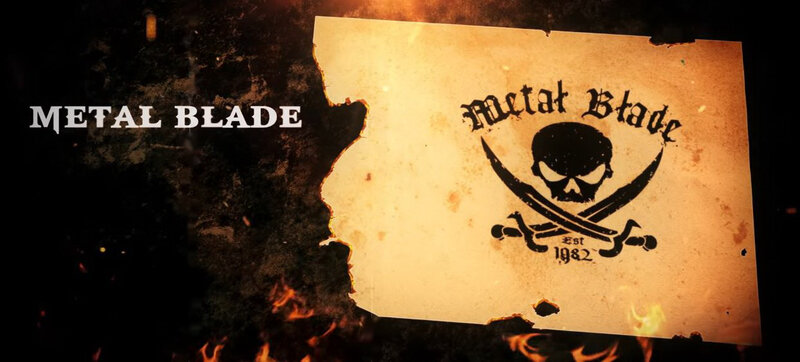 Avec « Rise of The Reaper », ENTRAILS et son SweDeath Metal est de retour et avec un mur du son qui vous secoue la carcasse via des morceaux justement mis en valeur et qui possèdent la patte que les suédois aiment apposer, à savoir un Death Metal old shool brutal et au son moderne qui dévaste tout sur son passage et donne sa force de persuasion à la majorité des titres qu'ils soient en attaque incisive ou en mid-tempo. Malgré une nouvelle fois de gros aléas au niveau du line-up, la détermination a d'autant plus prédominé, celle d'amener à son terme le nouvel album : chose accomplie . Menée par son frontman, compositeur et guitariste, Jimmy Lundqvist, la horde Entrails assène sans concession, son Death brutal à tous niveaux, instruments et voix en tête et notamment via des points forts dont « For Whom The Head Rolls »,« Crawl In Your Guts », « For Hell », « The Pyre », « Gravekeeper », « Destination Death », « Destruction » ou encore les 07 :39 du remarqué « Cathedral Of Pain » aux lourd Death incisivement rugueux comme une marche mélodiquement sombre et funestement fascinante.
« Rise of The Reaper » se révèle être une force de frappe certes plutôt classique dans sa facture mais qui fédère, ce qui est à noter tout comme sa particularité : en effet, Lundqvist, lors de la phase de composition, s'est replongé dans le passé de la formation, à savoir ses compositions qui avaient à la fois vu le jour avant l'apparition du groupe en 1990/91, de même dans celles créées après la suspension de ENTRAILS au milieu de ces mêmes années 1990 et le tout a alimenté son inspiration pour « Rise Of The Reaper » : une inspiration issue du passé et nourrie d'un souffle nouveau, en résumé.
Sans concession et fidèles à eux-mêmes, à leur 'SweDeath Metal Old School ' au son moderne et à leur ligne: « Death Metal And No Fucking Else ! », ENTRAILS confirment avec « Rise Of The Reaper », combien la troupe se positionne assurément comme une formation qui en veut et qu'on aimerait voir s'étoffer encore pour monter en ligue 1 !

Tasunka
"Rise of the Reaper" Tracklist:
- Rise of the Reaper (Intro) - 1:20
- For Hell - 3:33
- Miscreation - 4:23
- The Pyre -4:05
- In the Shape of the Dead - 5:06
- Gravekeeper - 3:51
- Destination Death - 3:30
- Destruction - 2:42
- Crawl in Your Guts - 2:55
- For Whom the Head Rolls -3:19
- Evils of the Night - 2:25
- Cathedral of Pain - 7:39
- The End (Outro) -1:53

- Recorded at Lundqvist's own Bloodshed Studio
- Mixing and mastering duties by duties by Dan Swanö
- Marc from Art Wars media design realized the cover art and whole layout for the new album
---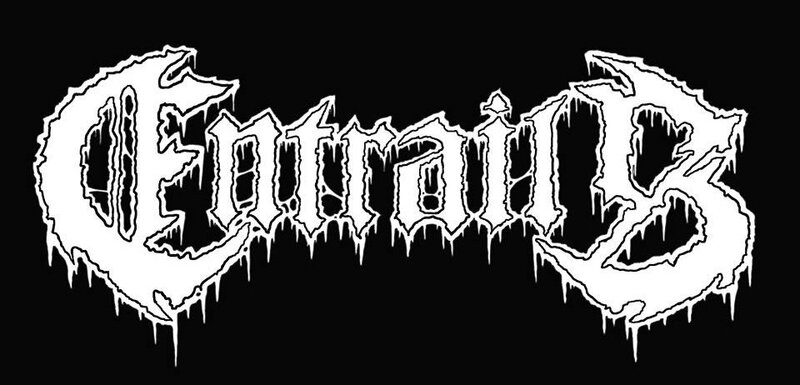 ENTRAILS Line-Up:
Jimmy Lundqvist - G
Pontus Samuelsson – V/B
Markus Svensson - G
Arvid Borg - D
ENTRAILS Discography:
2009 - Reborn - demo
2009 - Human Decay - demo
2010 - Tales From The Morgue - album - FDA Rekotz
2011 - The Tomb Awaits - album - FDA Rekotz
2013 - Raging Death - album - Metal Blade Records
2014 - Berzerk - 7" - Metal Blade Records
2014 - Resurrected From The Grave-Demo Collection - album - Metal Blade Records
2015 - Obliteration - album - Metal Blade Records
2017 - World Inferno - album - Metal Blade Records
2019 – Rise Of The Reaper – album – Metal Blade Records
---
==> ENTRAILS "World Inferno" (2017) - French Review, click here / chronique ici
---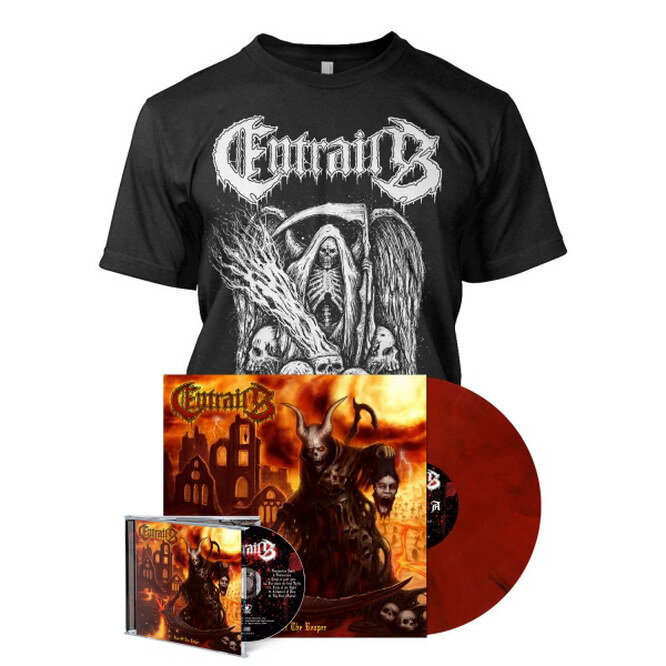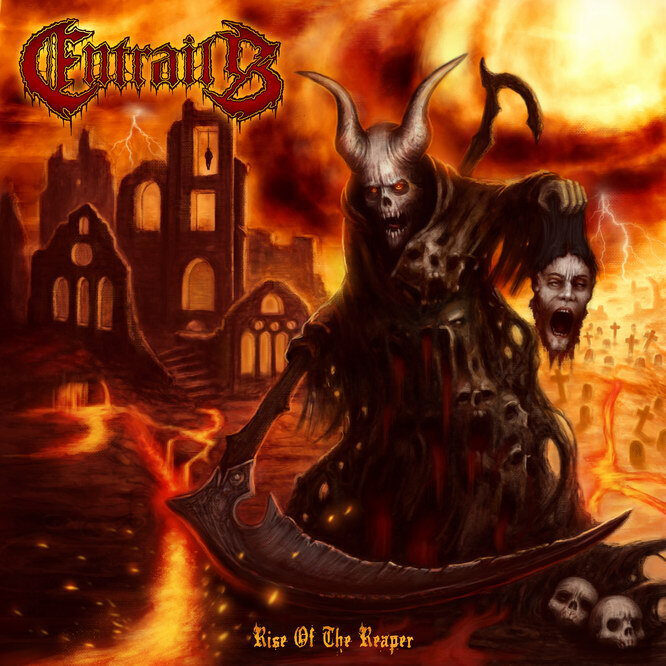 ---