20 juillet 2017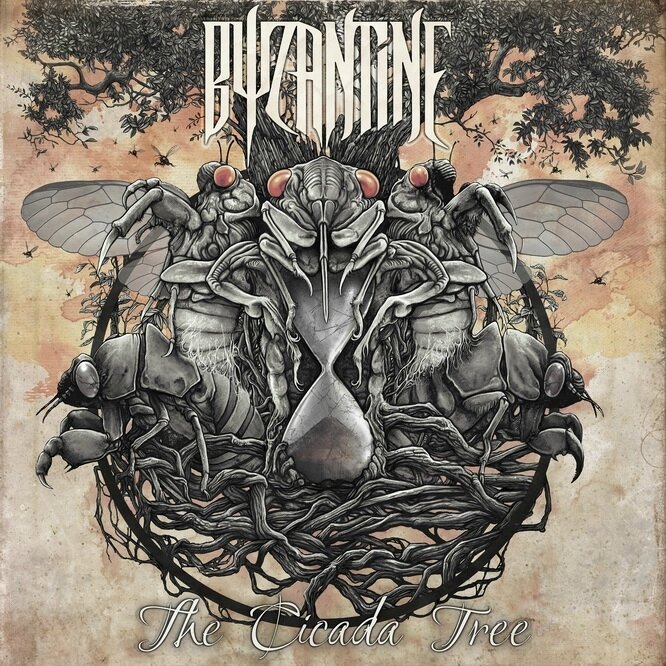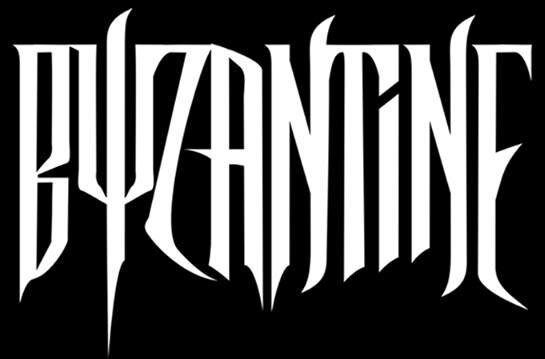 ==> Release Date: july 28th, 2017 <==

Quand le chanteur/ guitariste rythmique et dernier membre d'origine de BYZANTINE, Chris Ojeda, déclare que depuis dix sept ans qu'il compose, à chaque fois et encore plus à présent, il ne sait pas d'avance ce que vont donner les titres, étant donné qu'une chose est sûre, c'est qu' il aime expérimenter et pousser les paramètres lors de la phase de composition et le dernier opus « The Cicada Tree » fait honneur à cette pratique propice à engendrer des morceaux originaux et accrocheurs: effectivement, la marque de fabrique du Metal multiforme des américains est bien présente, avec des riffs Heavy imparables qu'une technique et une très efficace approche mélodique mettent en valeur, avec beaucoup de ces groove, fluidité, énergie et réelle force de persuasion qui courent le long de chaque track.
Le Metal de BYZANTINE poursuit son évolution, sa maturation vers une palette riche qui comporte plus d'aspects d'alternatif tout en s'appuyant sur les fondations classiques au groupe. Le titre qui reflète en plein et se voit être en quelque sorte la vitrine de tous les aspects, la diversité, la puissance mélodique, la force des riffs, la fluidité, les aspects alternatifs que comporte le nouvel effort, est assurément le must qu'est « Verses Of violence » et ses neuf minutes d'allers retours ou fusion entre touche d'alternatif et Heavy énergique, en voix claire et roars, mélodique et fédérateur à souhait avec ses accroches vocales, ses chorus qui répondent avec brio à des guitares et surtout, à une guitare en lead des plus inspirée et agile. Brian Henderson se distingue, en effet, avec son jeu à la six cordes qui aligne un naturel mélodique aussi remarqué que sa technique, en réponse à des vocaux du même ordre de Chris Ojeda, une basse d'un Sean Sydnor qui assure sa partie tout autant que la dernière recrue en date, le doué batteur Matt Bowles, qui a apporté du sang frais dans la bande et c'est notable.
Entendre des titres tels que le précité « Verses Of violence », ou encore « Map Of the Creator », «Trapjaw », la reprise de THE CARS « Moving In Stereo », « Servitude », « The Cicada Tree », « Incremental » ou encore « New Ways To Bear Witness » fait se dire que BYZANTIINE sous l'égide de Chris Ojeda, a décidément raison de continuer sa route, son évolution : le quatuor se montrant être un groupe de valeur, comme le prouve efficacement « The Cicada Tree »! Par contre, contrairement aux cigales qui ont donné le titre à l'album par métaphore avec le parcours du groupe, nul doute qu'après ces années en gestation tels des cigales sous terre, BYZANTINE, eux, ne vont pas mourir de suite après avoir éclos à nouveau.
Groupe de valeur oblige ;)

Tasunka
"The Cicada Tree" Track List:

01-New Ways to Bear Witness
02-Vile Maxim
03-Map of the Creator
04-Dead as Autumn Leaves
05-Trapjaw
06-The Subjugated
07-Incremental
08-The Cicada Tree
09-Verses of Violence
10-Moving in Stereo (The Cars cover)
11-Servitude
---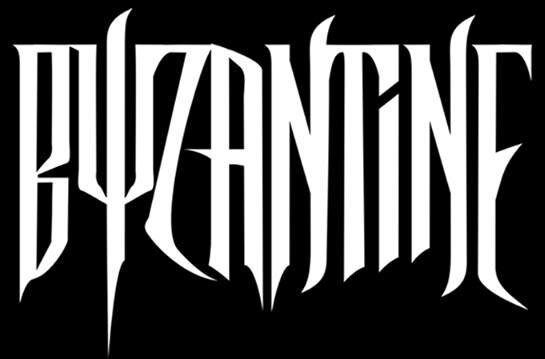 -Chris Ojeda - Vocals, Rhythm Guitar
-Brian Henderson - Lead Guitar, Vocals
-Sean Sydnor - Bass Guitar, Backing Vocals
-Matt Bowles - Drums
---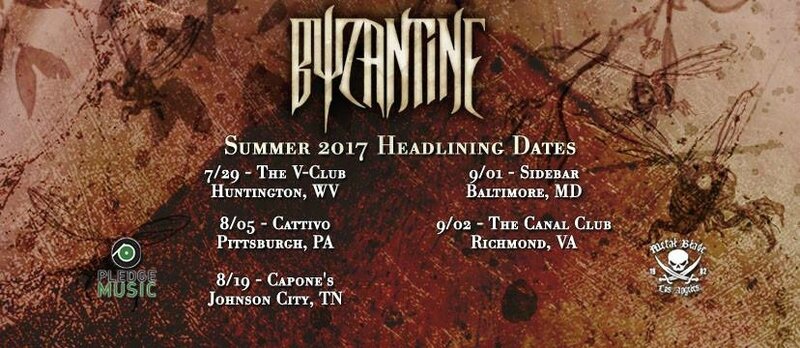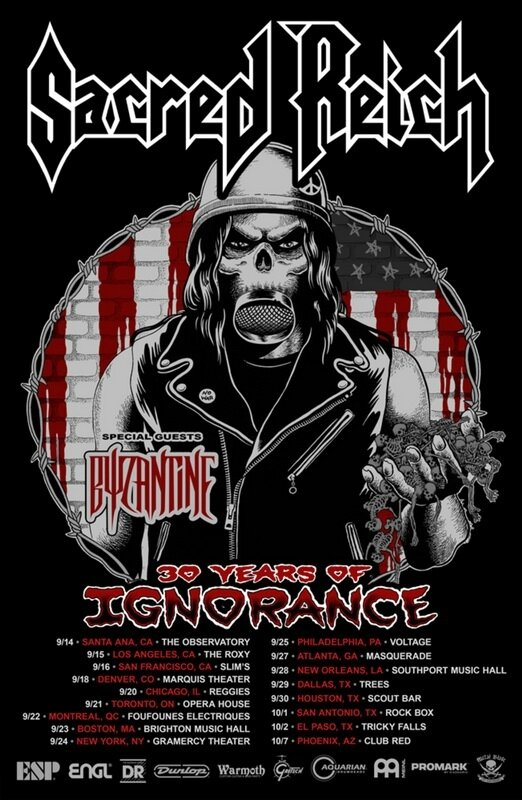 ---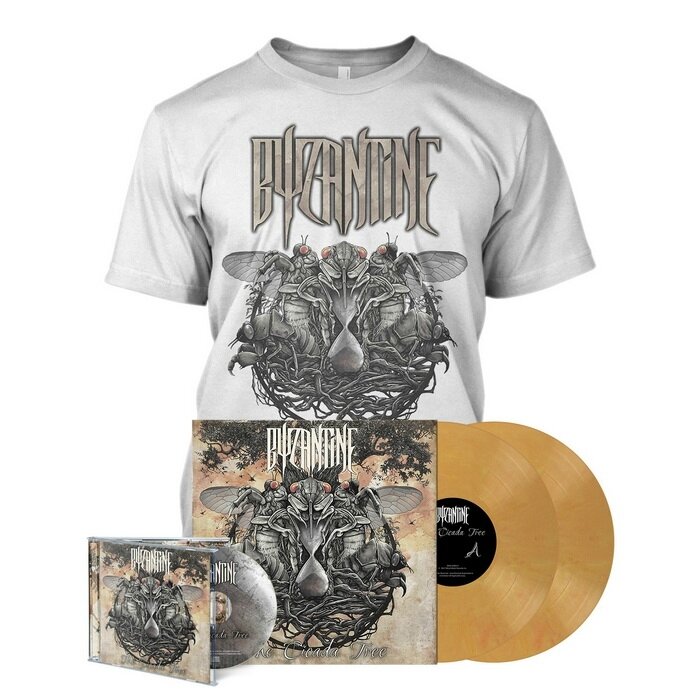 ---