05 août 2022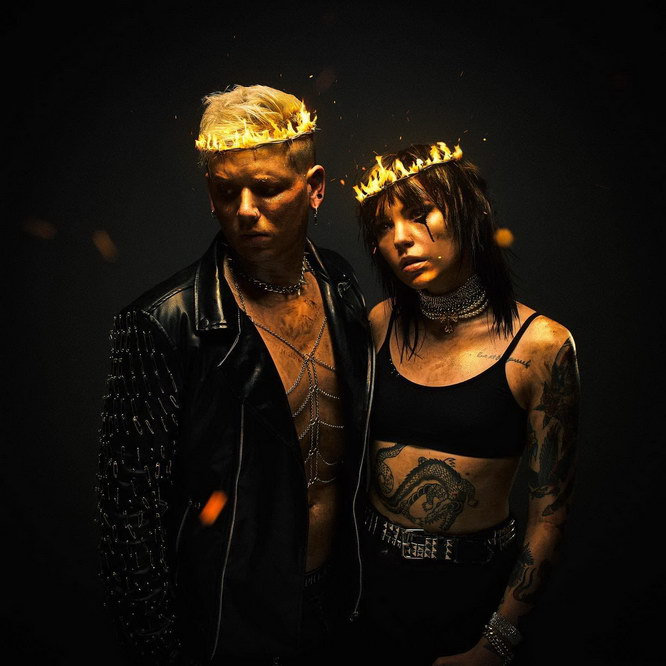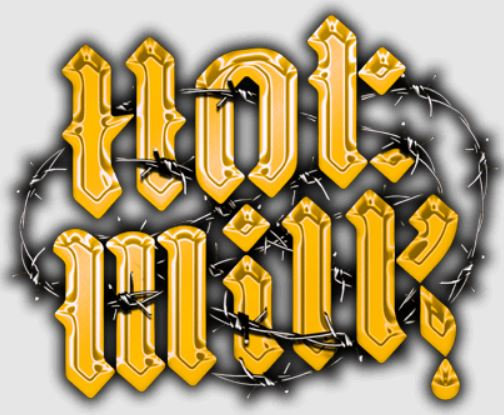 - Out August 5th, 2022 -
Avec leur nouvel EP « The King And Queen Of Gasoline », HOT MILK ne font pas de concessions : c'est tout simplement La Liberté dans toute son essence, qui, au long des six titres, enflamme, anime et met le feu aux poudres des déterminés à vivre selon leur loi, loin des carcans réducteurs, qui forment cette pépite de groupe issu de Manchester qu'est HOT MILK.
Puissant, émotionnel, rageur, sombre et bardé d'une de ces envies de vivre, d'être libre d'exister loin du fardeau de tout jugement, voilà pour le postulat de départ de « The King And Queen Of Gasoline » et quoi de mieux pour lui donner corps et vie qu'un groupe investi qui délivre un Emo Power-Pop bien balancé, efficace et tout droit issu autant des tripes du groupe, que de leur âme. En effet, HOT MILK carburent avec leur dernier EP, autant au rentre-dedans incendiaire qu'à la charge émotionnelle sombre, le tout délivré par chaque instrument qui assure incontestablement sa partie, avec notamment le duo de guitares et vocal mené par Han Mee et Jim Shaw qui se distingue et emporte l'adhésion tout autant qu'il est la charpente de la troupe. Riffs acérés, rythmiques et ritournelles hymniques créent une série d'atmosphères avec toutes leur touche qui se distingue, comme le feu provoqué par l'essence qui embrase ou détruit.
Les compositions, interprétation, et paroles sont fortes et authentiques à la fois et donnent envie de vivre tout feu tout flamme.
Il est à noter que la production maison -ou plutôt en chambre- du groupe, est des plus à la hauteur, pour faire passer le message.
Avec « The King And Queen Of Gasoline », les anglais se montrent en constant progrès et assoient encore plus l'engouement suscité lors de la sortie de leurs deux précédents EPS et surtout lors de leurs concert, en tournée support pour notamment FOO FIGHTERS : la scène est leur terrain de jeu et nul doute que les six nouveaux titres vont tout fait enflammer en live (réservez le 8 octobre 2022: ils seront au Bataclan \m/
Tasunka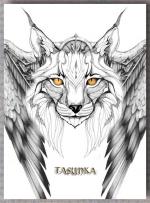 ---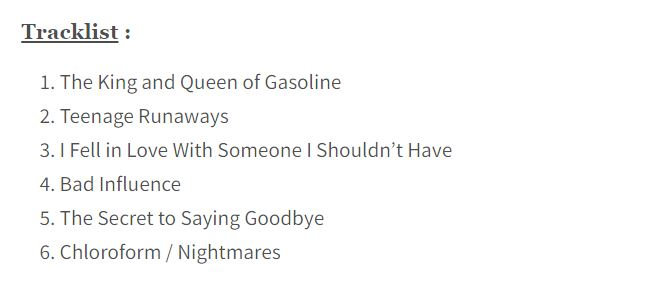 ---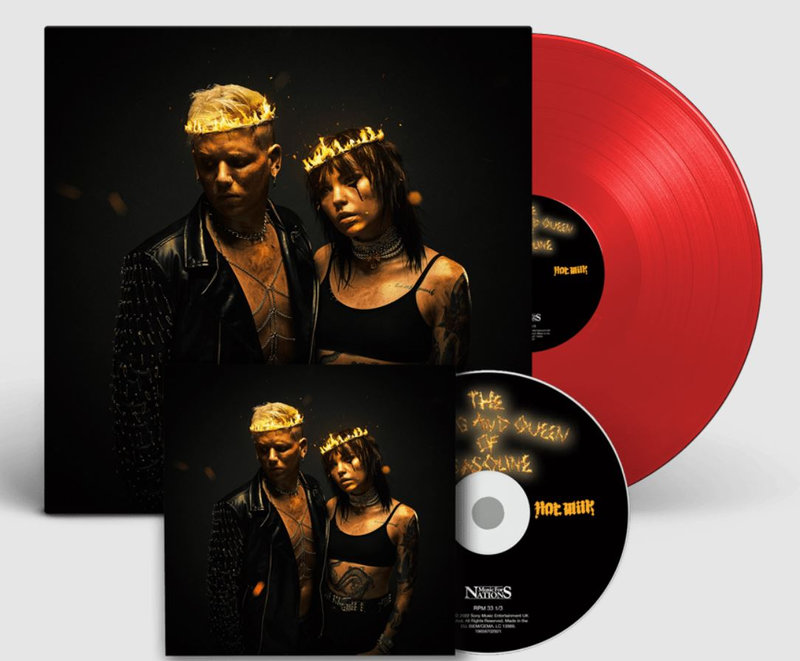 ---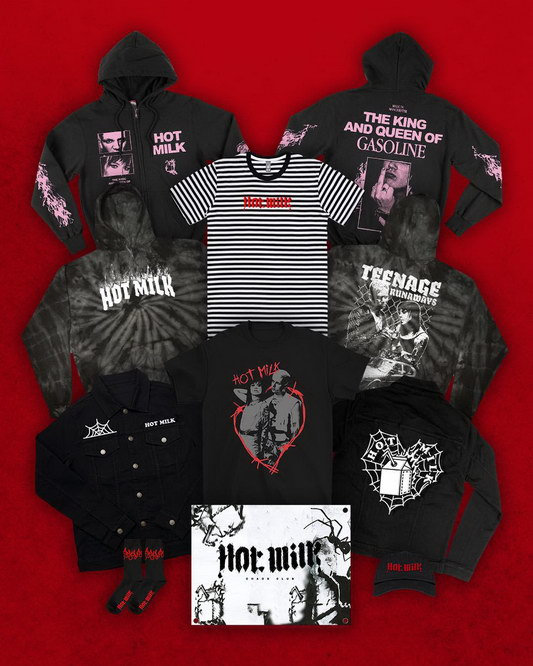 ---
05 juillet 2017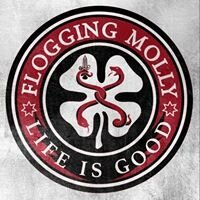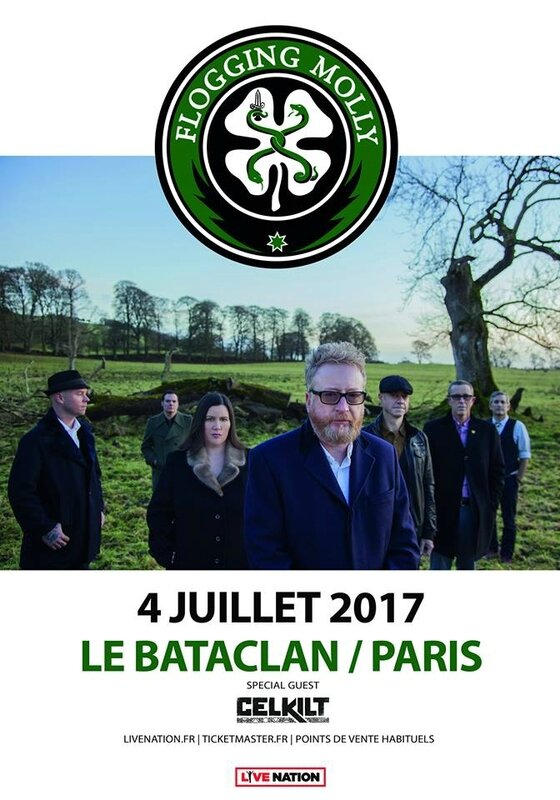 Le Bataclan est vivant et la vie continue et est belle, comme le titre du dernier opus de la tête d'affiche de ce 4 juillet 2017, FLOGGING MOLLY, le clame comme un étendard face à l'adversité : oui, « Life Is good »!
Et c'est bien cet état d'esprit positif, festif, qui va balayer tout sur son passage, ce soir-là, en un concert mémorable. C'est simple, entre CELKILT en première partie, qui ont su poser les jalons de ce qui augurait d'une très bonne soirée et FLOGGING MOLLY qui ont fini d'enfoncer le clou, il n'y avait pas qu'aux USA que le feu d'artifice était tiré, en ce jour de fête nationale US, non, en France aussi, et au sein du Bataclan, encore, le feu d'artifice Folk Punk Rock celtique était au rendez-vous !

(Live report / Photos : TASUNKA)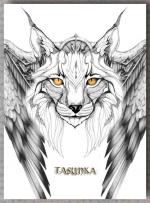 ==> All the live photos: here / Toutes les photos live: ici
Avec, en première partie, les bondissants et au sens propre vu les sauts de cabris de tous, tout en jouant, les CELKILT, au 'Rock'n Kilt' (si,si) hyper vitaminé, festif, aussi réjouissant que leur kilt et leur bonne humeur, kilt for the lady and for the gentlemen of course :)
On se prend un plein de belle humeur, avec un violon joué de main de maitre et au sourire non stop de la part de la demoiselle de la troupe, tandis que ses confrères masculins assurent du fifre à la cornemuse, en passant par guitares, basse, batterie; tout est convaincant et se révèle être une bonne surprise de groupe, qui avait toute sa place aux côtés de Flogging Molly, dans l'esprit et la belle humeur, ainsi que dans l'aisance pour jouer avec le public. Un public peu nombreux en ce début de soirée, certes, mais qui a compensé en répondant présent et avec enthousiasme.
Les français de Celkilt ont marqué les esprits, c'est sûr, d'autant qu'ils ont pu se produire quinze minutes de plus que le temps alloué au départ. Un bon coup pour débuter leur tournée « Stand Tour », en somme.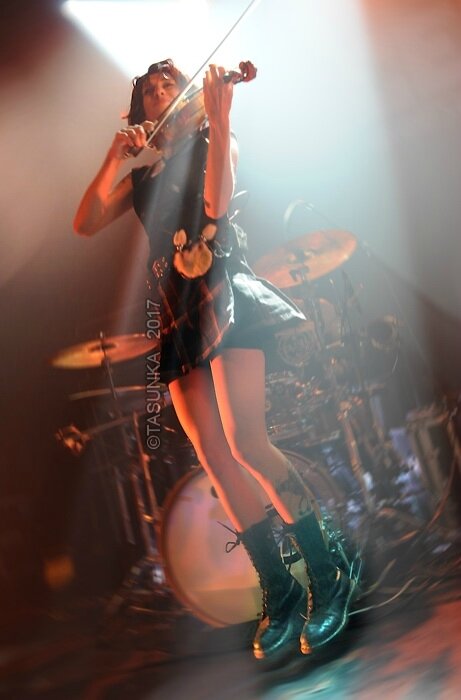 ---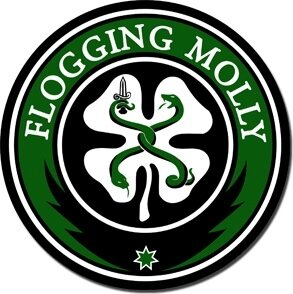 Le temps d'aménager la scène pour accueillir la tète -tant attendue- d'affiche, la salle s'est remplie d'un coup, avec une vague déferlante d'amateurs de cette unique formation que peut être celle des américano-irlandais, Flogging Molly et leur contagieux, mais alors très contagieux en live, Folk Punk Rock hymnique, enjoué, engagé, profond et à l'âme irlandaise vivante comme jamais.
Vivante et vibrante comme toute cette heure et cinq minutes en compagnie de la troupe Flogging Molly au complet, qui a injecté tout ce qui fait qu'un concert devient plus qu'un simple concert : profondeur, force dynamique, bonne humeur, implication, et une conscience dans les paroles et la musique.
Hautement contagieuses, la musique et les paroles de Flogging Molly ont mis littéralement le feu à un Bataclan qui n'en pouvait plus de donner de la voix, tout sourire dehors, à sauter sur place, à applaudir, à porter un toast réciproque au groupe qui se démenait sur scène, un sourire non stop jusqu'aux deux oreilles, bref, une formation clairement ravie d'être là avec le public parfois venu de loin pour les voir.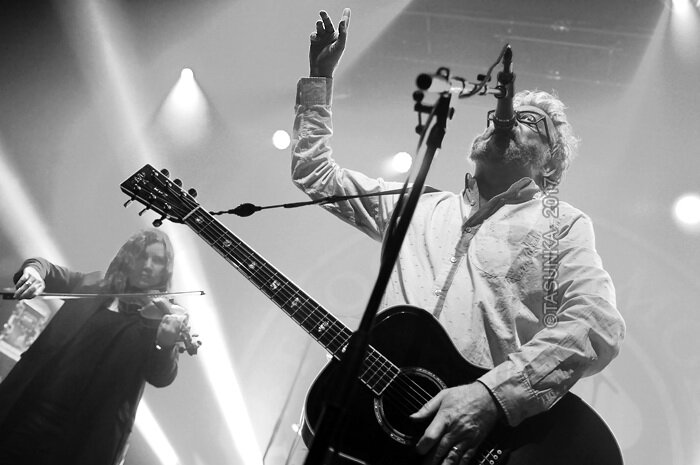 Emmené par le couple Dave King à la guitare, chant, casquette vissée sur la tête en bon Irlandais fier des racines et Bridget Regan au violon joué de main de maitre et à l'émotion à fleur de cordes, les autres acolytes n'étant pas en reste pour assurer à l'unisson et enflammer la salle, tout autant avec, au choix, banjo, batterie, guitare, accordéon, basse.
Un véritable festival de Folk Rock Punk déchainé, endiablé, hautement fédérateur et accrocheur, offert par Flogging Molly au Bataclan et aux Français, un hommage aux événements du 13 novembre 2015, mais avec une âme forte et positive. Car, positif, est le terme qui résume Flogging Molly; comme le porte fièrement le titre de leur dernier et fédérateur opus « Life Is Good », la vie est effectivement belle, ou comment se tenir droit dans ses bottes, un sourire aux lèvres, en défi tel un doigt d'honneur rebelle, en réponse aux mauvais moments.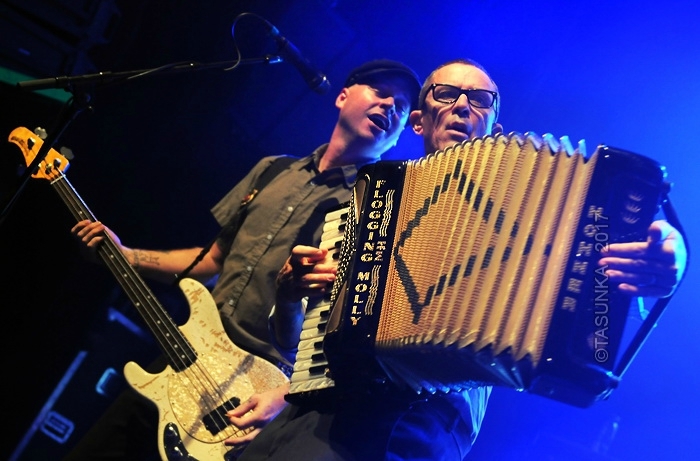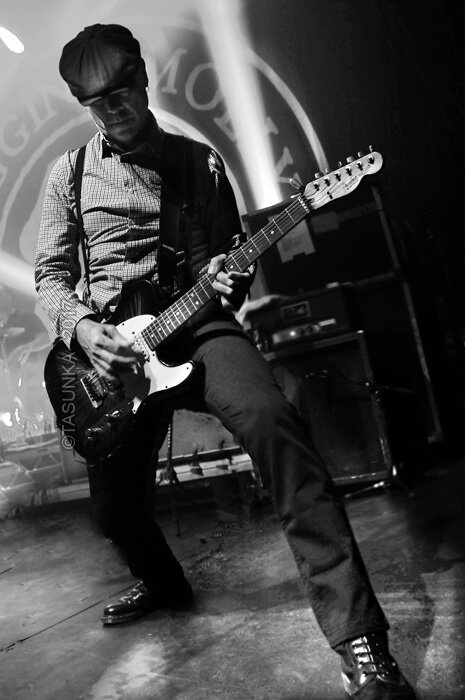 La set list, quant à elle, était judicieusement choisie pour mêler morceaux issus du dernier album et classiques de la formation, car comme l'a rappelé Dave King: il y a vingt ans, sortait le premier album du groupe.
Après une bonne heure de ferveur et de pure éclate, voici que s'achève le concert inclassable des Flogging Molly, rappel inclus et la troupe de quitter la scène avec, en fond, le son du final du show des iconiques Monty Python « Always Look On The Bright Side Of Life », quitter la scène, donc, mais non sans remercier avec chaleur, toute la salle pour son accueil, serrer moultes mains et improviser un court French Cancan pour le fun, sur le dit morceau.
Flogging Molly, c'est plus que de la musique, c'est un état d'esprit, une âme.
Ils sont avant tout un groupe de live, la scène étant leur 'home' : ils vivent leur musique en étant aussi enthousiastes que si c'était leur première sur les planches, alors que ce sont des briscards ayant écumé maints endroits du pub à la salle de concert, au festival : un enthousiasme authentique qui signe la marque des plus grands! Ces artistes ne se contentent pas de la jouer, leur musique, ils vous font vibrer avec eux.
Belle osmose entre le public et le groupe en un concert simplement top : groupe au top, public au top, son au top, lumières au top surtout avec les trois couleurs du drapeau français qui ont éclairé la scène, à un instant : mémorable ce quatre juillet, on vous dit! ;)
Comme une envie de conclure par le sentiment ressenti par tous dans la salle:
Thank you Flogging Molly ! ;)


(PS:merci à Roger Wessier pour le pass photo ! :)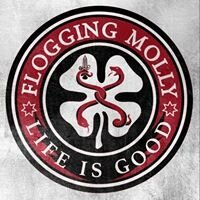 Setlist FLOGGING MOLLY @Bataclan – Paris - 04 / 07 / 2017

01.The Hand Of John L. Sullivan
02.Swagger
03.Selfish Man
04.Drunken Lullabies
05.The Worst Day Since Yesterday
06.Requiem for a Dying Song
07.Saints And Sinners
08.Life In A Tenement Square
09.Float
10.Tobacco Island
11.Laura
12.Reptiles (We Woke Up)
13.Rebels Of A Sacred Heart
14.Devil's Dance Floor
15.If I Ever Leave This World Alive
16.What's Left Of The Flag
17.The Seven Deadly Sins
Encore/ Rappel:
19.Crushed (Hostile Nations)
20.Salty Dog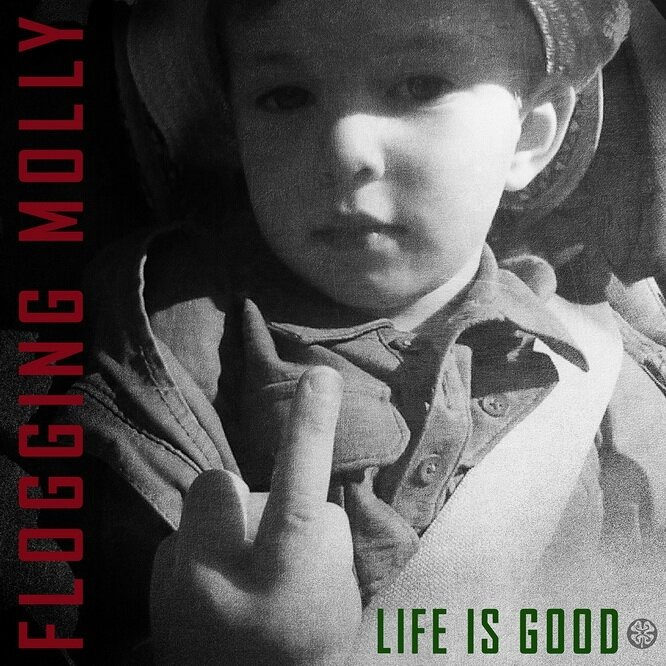 ==> Chronique / French Review "Life Is Good": click above / cliquer sur la pochette ci-dessus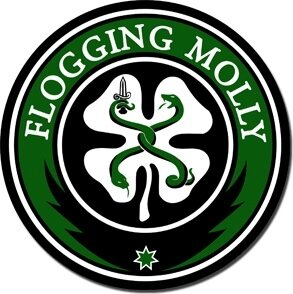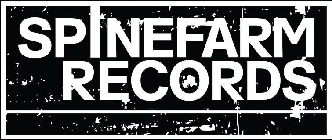 ---
14 novembre 2015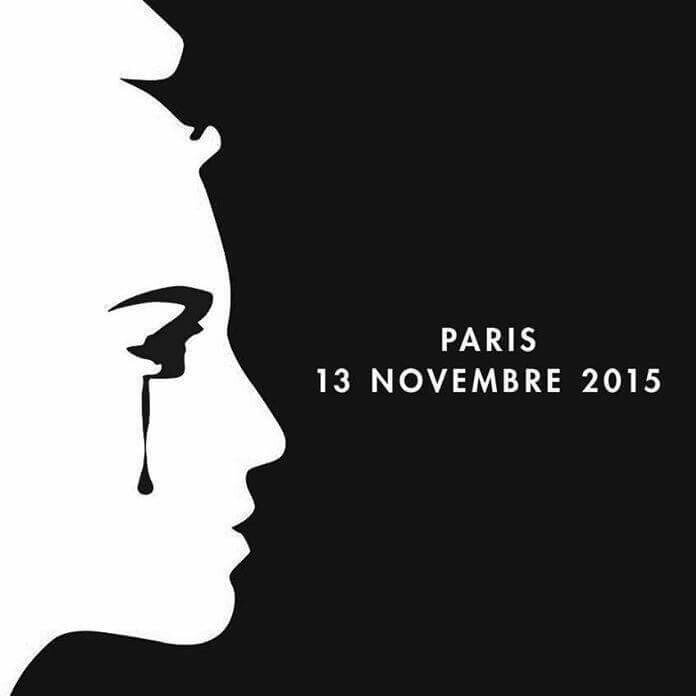 Toutes nos pensées vont aux proches, familles et amis des victimes et sont avec vous tous !

Our thoughts and our hearts are with the families and friends of the victims and with you all !

R.I.P