12 janvier 2022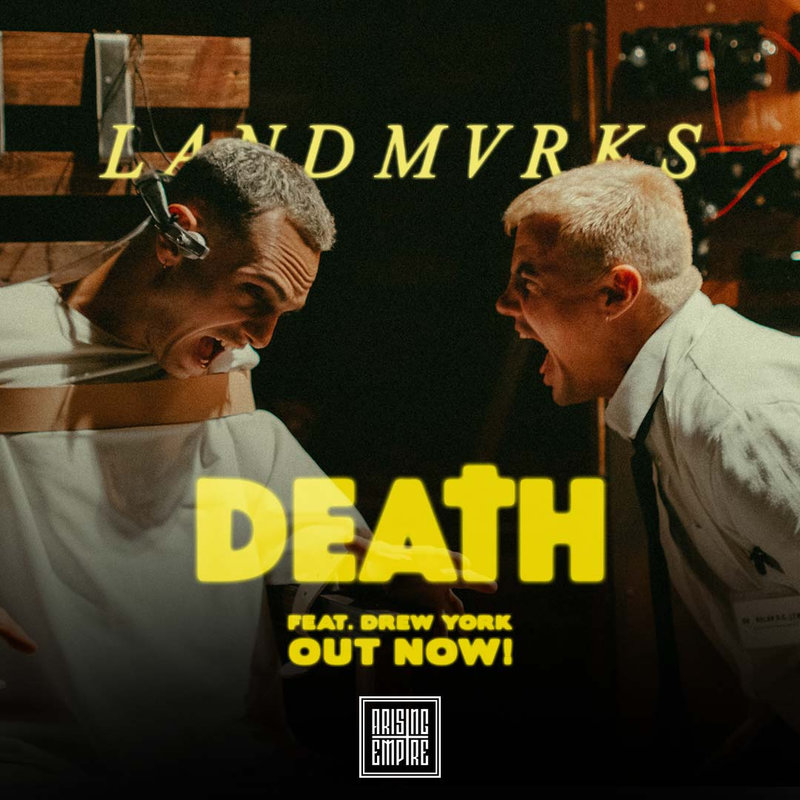 LANDMVRKS shared brand new single & video 'Death'
feat. DR€W ¥ORK of STRAY FROM THE PATH
and announced »Lost In The Waves« (The Complete Edition)
- DEATH -
Marseille, France-based metalcore stars LANDMVRKS return with »Lost In The Waves« (The Complete Edition), an expanded version of their highly acclaimed studio album, which includes prominent guest features, new music, and exciting bonus content, due for release on March 18th.
The band has unveiled 'Death', the first new track from the expanded edition, which features guest vocals from DR€W ¥ORK of STRAY FROM THE PATH.



»Lost In The Waves« (The Complete Edition) as CD and limited colored vinyl. Complete the collection.
==> You can pre-save it here: https://arisingempire.com/completeedition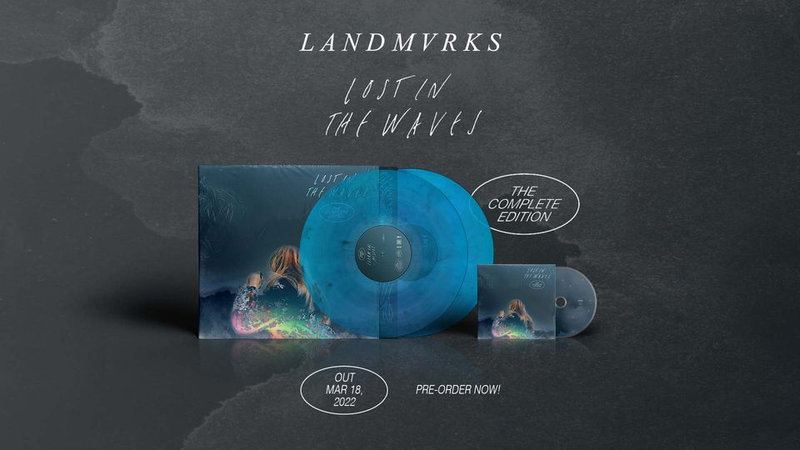 »Lost In The Waves« (The Complete Edition) is full of surprises, including three brand new songs with famous features from DR€W ¥ORK of STRAY FROM THE PATH, Bertrand Poncet of CHUNK! NO, CAPTAIN CHUNK! and Anthony Diliberto of RESOLVE, as well as the full livestream set, which premiered on 2nd June last year. For the first offering, 'Death' feat. DR€W ¥ORK of STRAY FROM THE PATH, the band once again teamed up with famous videographer Pavel Trebukhin, known for his astonishing work on music videos for IMMINENCE, ANNISOKAY, NOVELISTS FR as well as visual content on the »Lost In The Waves« cycle.
---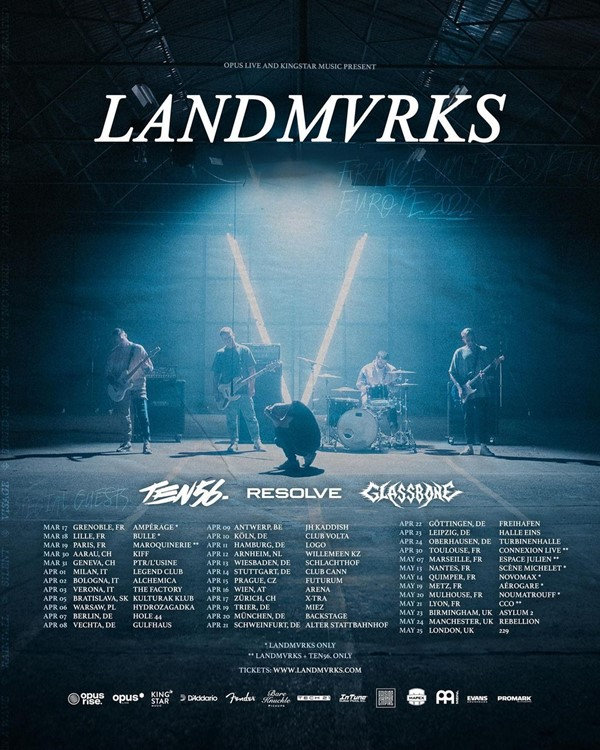 ---
LANDMVRKS:
Florent Salfati | Vocals
Nicolas Exposito | Guitar
Paul C. Wilson | Guitar
Rudy Purkart | Bass
Kevin D'Agostino | Drums

---

More info:
www.landmvrks.com
www.facebook.com/landmvrks
www.instagram.com/landmvrks
www.twitter.com/landmvrks
---
14 janvier 2020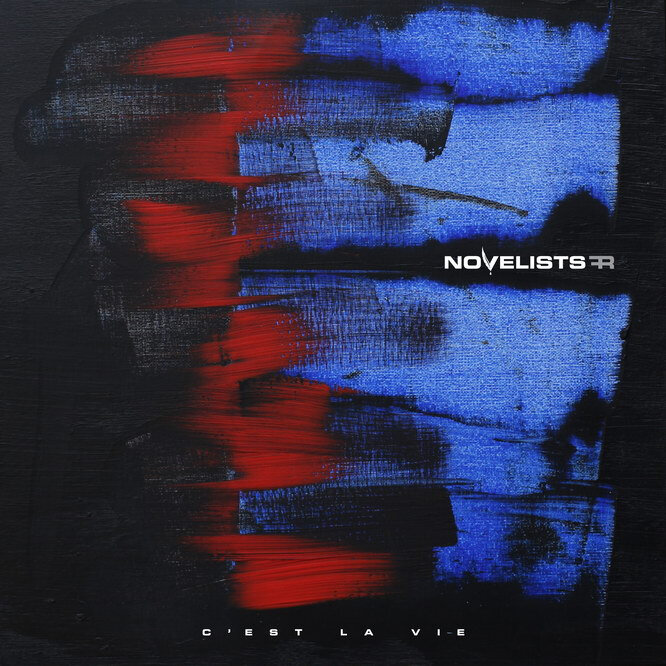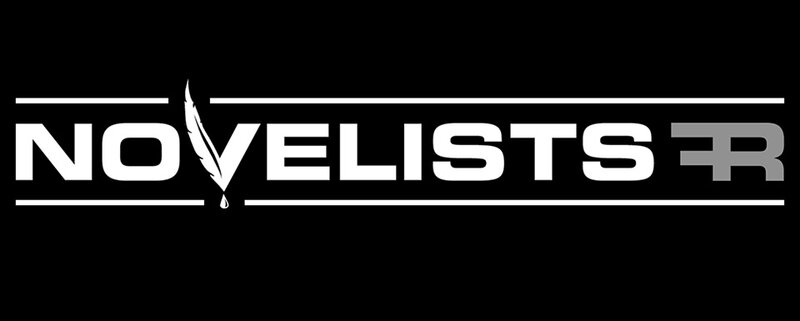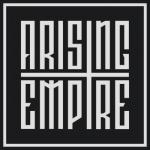 ==> out: 24 Jan. 2020
Il est des albums qui vous rentrent sous la peau et ne vous lâchent plus et ce dernier et troisième effort de NOVELISTS FR en fait incontestablement partie. « C'est La Vie » offre, en effet, une déflagration léchée et énergique, subtile et menée de main de maitre en matière de Progressif moderne, qui fait effet et que ce soit le mélange au top de chant clair et écorché vif à la fois, que ce soit tout autant le haut niveau d'une technique aux instruments totalement au service de ce feeling riche, prenant et profond qui coure comme un fil rouge efficace au long de nouveaux morceaux tous aussi variés en ambiances qu'inspirés. « C'est La Vie » marque à la fois un nouveau chapitre pour le quatuor et cimente le talent déjà démontré par le groupe lors de ses précédentes sorties ou lors des prestations live.
Fans de la première heure et ils sont nombreux ou nouveau venu, ce « C'est La Vie » vous attend de pied ferme et ne vous laissera pas intact avec sa force de persuasion autant subtile, dynamique que massive : un très bel album pour un très bon groupe, NOVELISTS FR, on ne peut mieux inspiré et capable de rendre son inspiration, ses ambiances, contagieuses, très contagieuses !
Tasunka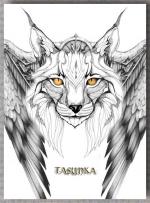 "C'est La Vie" Tracklist:
01-Somebody Else -4:47
02-Deep Blue -4:33
03-Lilly -3:48
04-Modern Slave -4:00
05-C'est la Vie -3:09
06-Head rush -5:02
07-Kings of Ignorance -3:28
08-Rain -4:07
09-Human Condition -4:14
---
Novelists FR Line-Up:
Matteo Gelsomino: V
Florestan Durand: G
Nicolas Delestrade: B
Amael Durand: D
---
---
Discography:
DEMO EP (2014)
SOUVENIRS (2015)
NOIR (2017)
C'EST LA VIE (2020)
---
---
---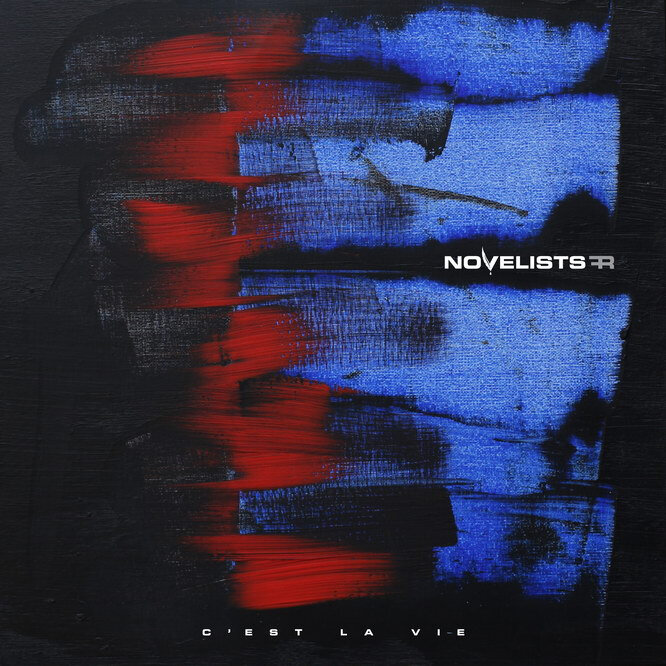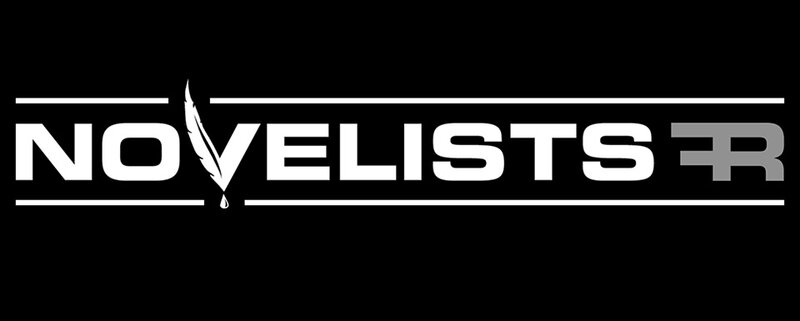 ---
11 novembre 2019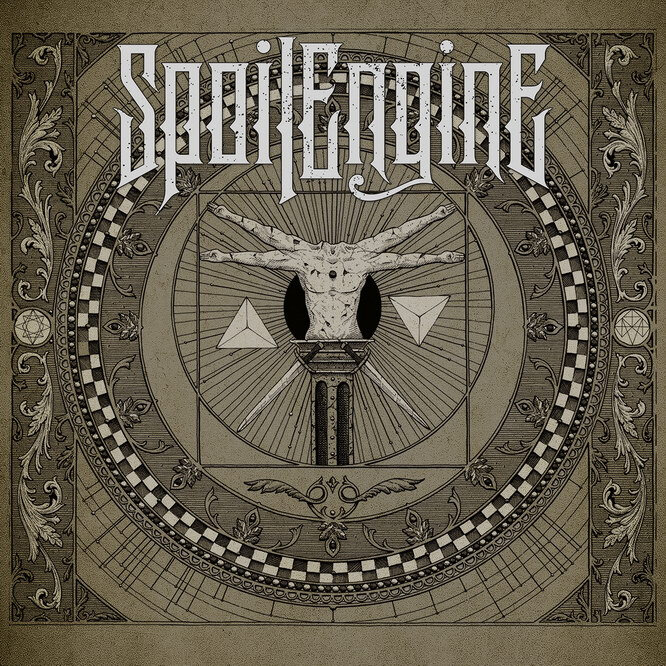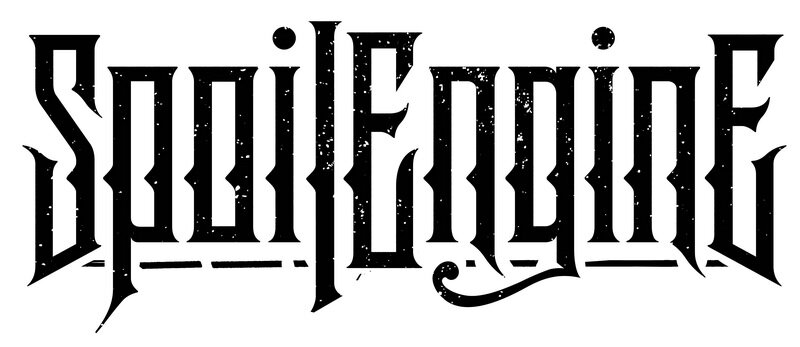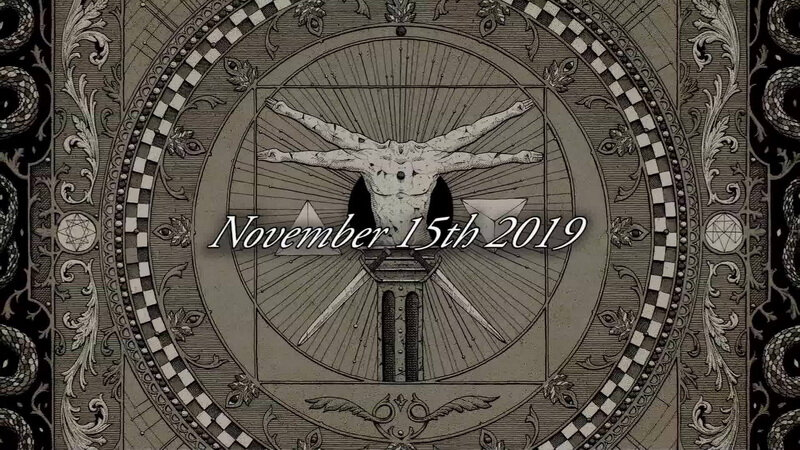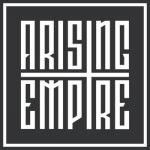 Tel un punch en pleine face, SPOIL ENGINE reviennent et lourdement armés avec leurs nouveaux titres placés sous la bannière évocatrice du bien nommé « Renaissance Noire ». Le quatuor mi-belge / mi-néerlandais est de retour et solide comme jamais, uni, avec aux lèvres et aux tripes, l'envie féroce de prendre leur revanche sur les quelques mauvais moments passés qui ont un temps ébranlé la troupe et pour cela, quoi de mieux qu'un Metal lourdement armé en des implacablement subtils et rentre-dedans Metalcore, Thrash, Modern Metal, le tout couplé à un groove aussi solide que les mélodies sont noires, quoi de mieux donc pour concrétiser ce retour d'un quatuor déterminé comme jamais à faire parler la poudre et leur Metal agile et incisivement puissant qu'ils affectionnent ostensiblement. « Renaissance Noire » marque son assise dans les bases du groupe tout en dévoilant une orientation plus lourde qui se traduit par un constat : ça déménage littéralement avec SPOIL ENGINE tout au long des dix nouveaux morceaux car la déferlante est de haut vol entre des riffs techniques et contagieux qui laissent accrochés, entre une basse et une batterie au top de leur savoir-faire, entre, enfin, les growls incisifs et hautement féderateurs et les quelques éléments vocaux clairs de leur nouvel atout de force, féminin, qui reprend avec brio le micro au sein de SPOIL ENGINE : Iris Goessens. Cette nouvelle recrue se révéle aussi douée que ses collégues masculins, via l'excellence de sa voix autant en growl qu'en registre clair. Il suffit d'entendre, entre autres, un « Golden Cage » ou « Frostbite », « R !ot », « The Hallow » avec en guest vocal classe non moins que Jeff Walker de Carcass ou d'entendre ou plutot de se prendre en pleine face, un « Storms Of Tragedy » qui ne font pas de quartiers entre rentre-dedans en puissance et agilité d'exécution, pour s'en convaincre et n'avoir aucun doute sur le fait d'être en présence d'un matériel et de compositions et interprétation de premier choix avec un « Renaissance Noire » qui, de plus, sonne au mieux.
Le guitariste et compositeur principal, Steven 'Gaze' Sanders se montre des plus inspirés et déterminé sur ce tout dernier opus, à l'unisson d'ailleurs avec ses acolytes Davy 'Loco' Vanlokeren et Matthijs Quaars, aux postes bien occupés respectivement des basse et batterie, et bien sûr aux vocaux déjà mentionnés et salués de Iris Goessens.
« Renaissance Noire » est l'un des meilleurs albums de 2019 et confirme SPOIL ENGINE comme formation de haut vol et force de persuasion subtilement massive !
A badass album from a badass band !

Tasunka
---
==> The illustrations for »RENAISSANCE NOIRE« are made by the highly acclaimed artist Adrian Baxter
---
---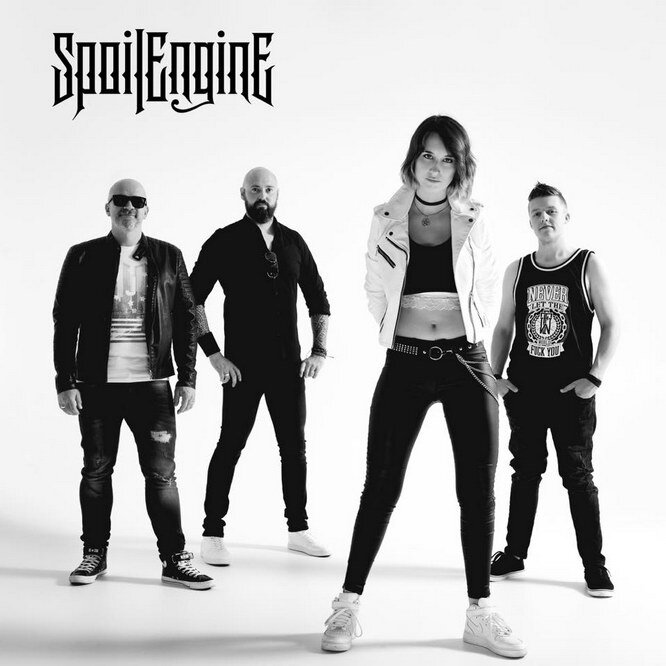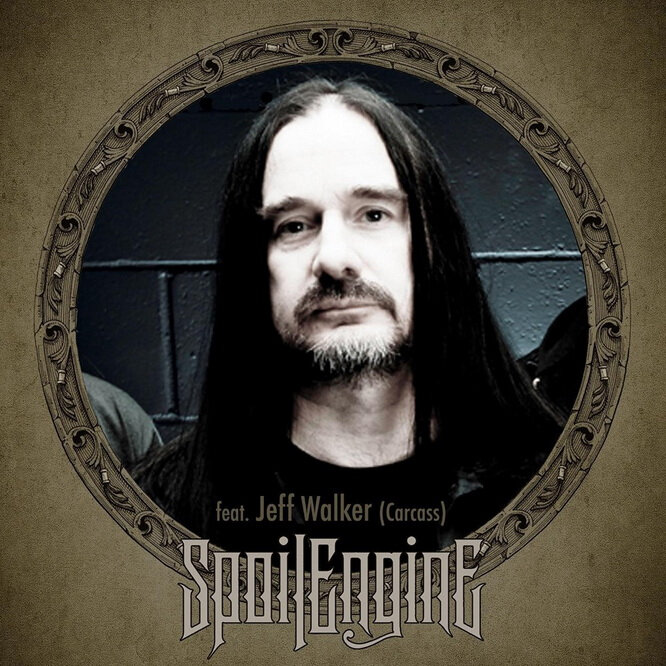 ---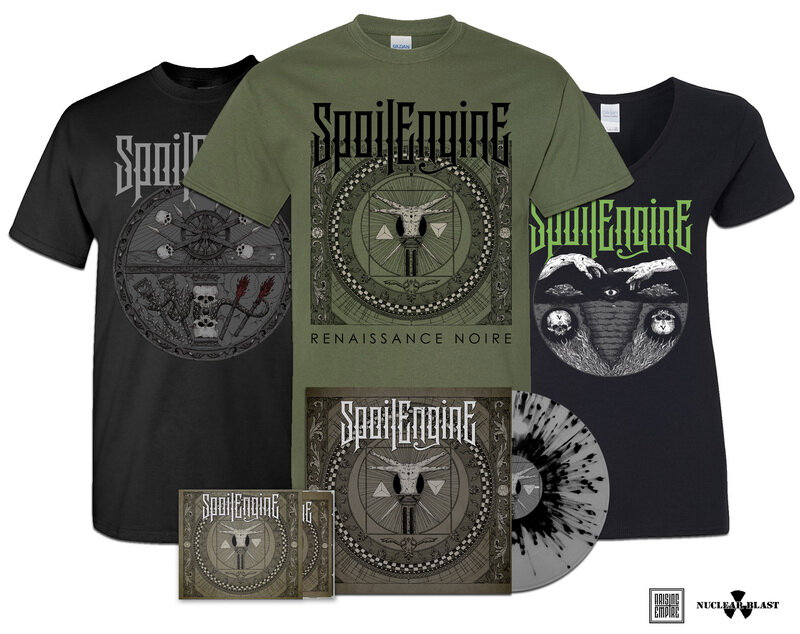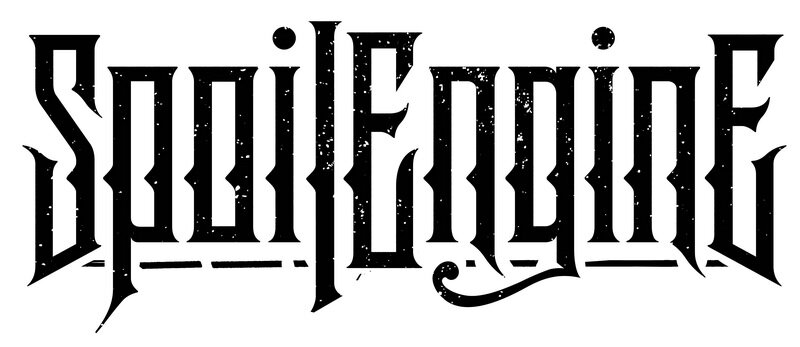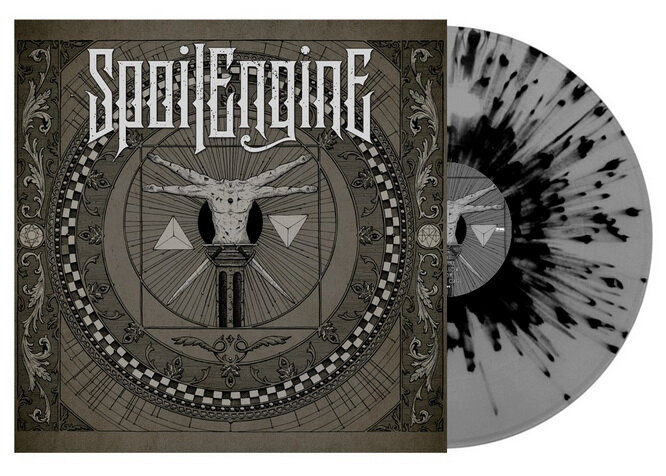 ---
25 octobre 2019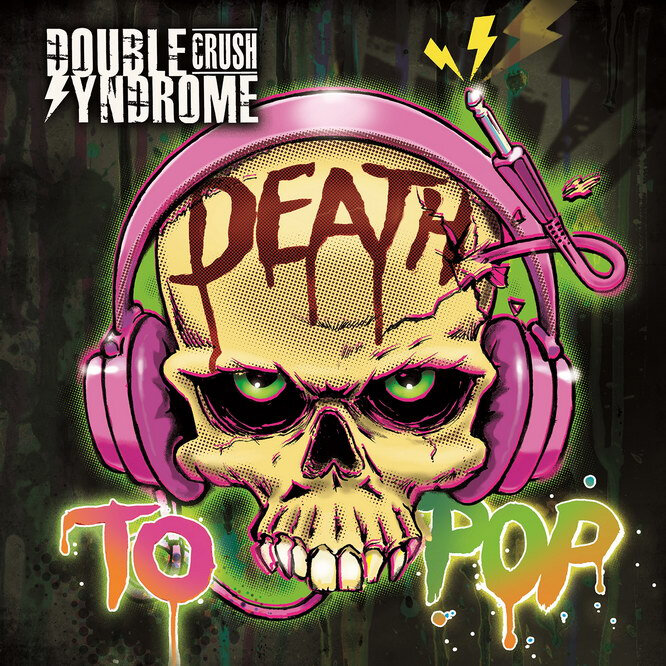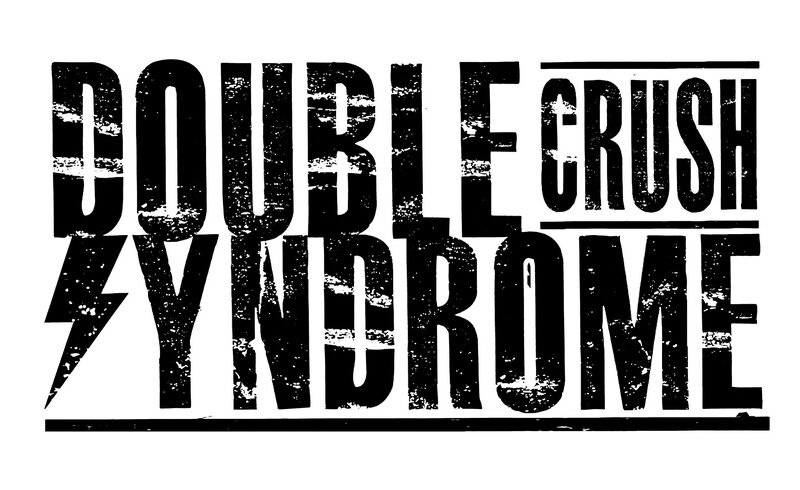 -- Release date: 25 Oct. 2019 --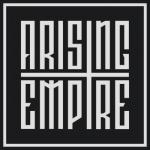 Après « Die For Rock'n'Roll » qui, en hors d'œuvre, donnait le ton des réjouissances PunkRock / Metal, voici qu'arrive, pied au plancher, le second album des énergiques DOUBLE CRUSH SYNDROME et là, le plat de résistance est du meilleur tonneau Rock/Punk/Metal, fort réjouissant, donc et puisque la bande déclare son envie de 'sauver le Rock', pas moins, alors, ce second effort ne pouvait que se nommer « Death To Pop », natürlich ! :)
C'est que le trio allemand emmené par son doué, volontairement électron libre de guitariste, chanteur, producteur, réalisateur de films, Andy Brings, en a sous le pied et à eux trois, c'est à part égale que les vocaux, guitare, basse et batterie s'y entendent et savent incontestablement mettre le feu, faisant adhérer à chaque morceau et à la dose d'énergie dégagée et ce, avec une aisance remarquée. Le groupe se fait plaisir et sait le faire partager, d'autant que les titres sont nerveux, courts comme il se doit pour garder l'esprit Rock Punk, Metal en pleine action. Sur près de 37 minutes, l'accroche se fait du début à la fin, en passant notamment par le titre phare « Death To Pop », le tout autant fédérateur et remarqué « Souls To Sell » sur lequel les vocaux sont assurés par le bassiste Slick Prolidol ou encore par « Tonight », " We Cannot Be Ruled ", « Cocaine Lips », entre autres. En pur fun à l'image de la pochette, le final « Die Berühmten Drei Worte » détonne et en même temps, cette reprise de Andy Borg, confirme le tableau d'un artiste doué et ses potes de même talent, qui savent délirer. Fort d'une production à la hauteur, l'ex VENOM-THE TRACEELORDS-POWERGOD, délivre avec DOUBLE CRUSH SYNDROME un second album où ses comparses et lui s'y entendent pour fédérer !
Alors, volume à fond et à pleins poumons, on reprend en chœur avec DOUBLE CRUSH SYNDROME : eins, zwei, drei,« Death To Pop » !!!

Tasunka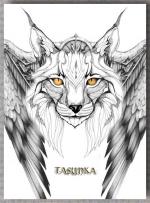 "Death To Pop" Tracklisting:
01. Whore
02. Death To Pop
03. Refuse To Kiss Ass
04. Cocaine Lips
05. Souls To Sell (Vocals by Bassist Slick)
06. I'm In Love With You
07. With Me
08. Mistakes We Love To Make
09. We Cannot Be Ruled
10. Tonight
11. Die Berühmten Drei Worte (Andy Borg cover)
-"Death To Pop" written by Andy Brings & Uwe Hoffmann
-Produced by Uwe Hoffmann & Andy Brings
-Mixed By Hoffmann, Brings, Mölders
-Mastered by Eroc
- Andy Brings : V/G
- Slick Prolidol : B/V
- Markus Herzog : D
---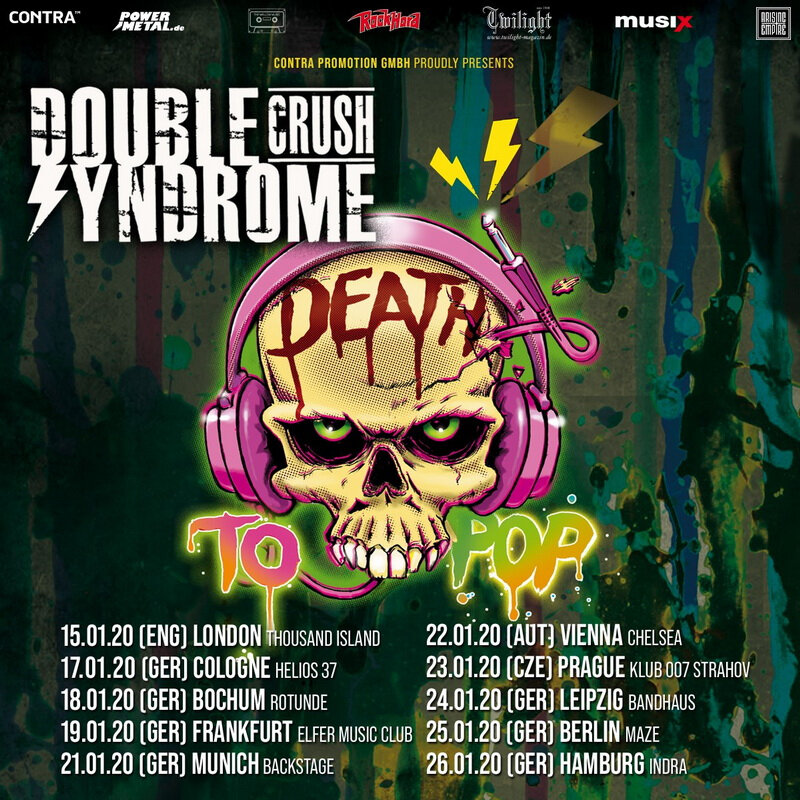 ---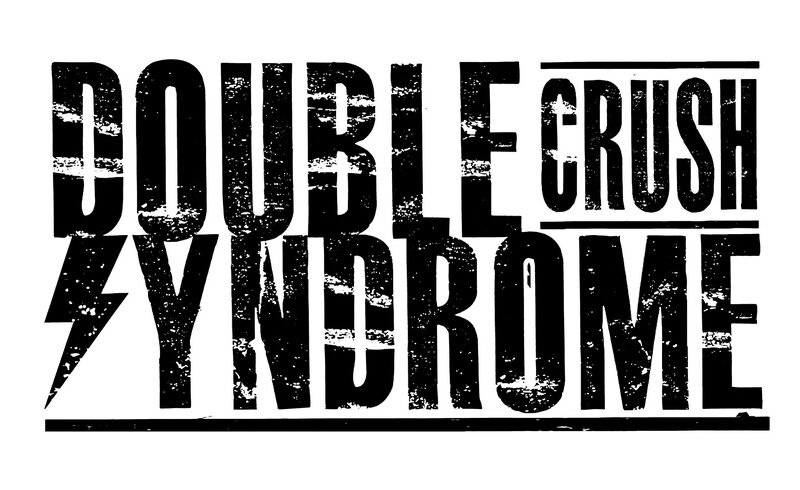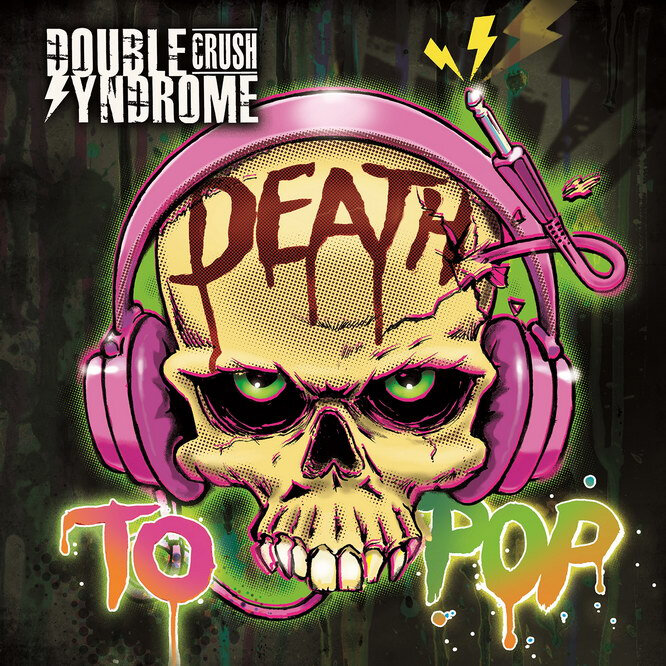 ---
04 octobre 2019


Facile de comprendre l'engouement de Arising Empire pour sa nouvelle signature très prometteuse, Mister Misery, quand on se prend en direct et dès le premier morceau, toute l'énergie intacte, l'enthousiasme et la mixture sans contrainte de style et bien inspirée, délivrée par le quatuor suédois : en effet, du premier titre au dernier, Mister Misery offre une pièce aussi réelle dans ses thèmes rudes qu'horrifiquement entrainante dans sa livrée musicale et visuelle et ce, avec la même redoutable efficacité qui emporte dans son tourbillon, un tourbillon imparable où se mêlent avec aisance, Glam gothique envoutant, Hard Rock mélodique, Rock'n Roll en attaque. Basées sur de solides riffs et soli de guitares qui atteignent leur cible avec une précision accrocheuse, animées tout autant par des hymnes et une force de frappe bien inspirées que par des vocaux du même ordre, les compositions de Mister Misery bénéficient d'atouts évidents, sans conteste. Avec son premier album « Unalive », le quatuor de vampires met la barre haut pour son entrée en lice sur la scène musicale et peut se targuer d'avoir assuré à la fois avec une autoproduction à la hauteur, des compositions inspirées, une interprétation qui fait mouche et une énergie, une envie de marquer les esprits, qui font adhérer sans conteste: il suffit de se plonger dans le très bon « My Ghost », ou encore « Stronger », « Rebels Calling », « Alive » mais chaque titre le vaut, alors, à chacun de faire sa play list.
MISTER MISERY n'existe que depuis 2018, mais possède pourtant déjà l'arsenal des capacités d'un groupe qui devrait aller loin et a le vécu de quelqu'un qui a pris la rudesse de la vie en pleine face mais sait transformer les mauvaises expériences en du positif : un sacré cocktail, en somme, qui se traduit par des morceaux vivants et accrocheurs, animés par un groupe qui en veut et à juste titre : MISTER MISERY !
Les suédois passeront par la France pour un concert, à Paris le 02 novembre 2019 et en février 2020 pour leur « The Unalive Tour »: alors, à vos agendas et en attendant, ne vous retournez pas, car comme le susurre MISTER MISERY : le croque-mitaine est derrière vous….

Tasunka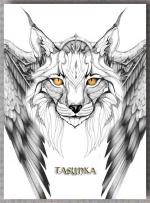 "Unalive" Tracklisting :
01. The Blood Waltz
02. You And I
03. Tell Me How
04. My Ghost
05. Legion
06. Dead Valentine
07. Alive
08. Rebels Calling
09. Stronger
10. Live While You Can
---
---

MISTER MISERY Lineup :
Harley Vendetta : V / G
Alex Nine : G
Eddie Crow : B
Rizzy : D
---
** Video production by Patric Ullaeus at Revolver (Dimmu Borgir, In Flames, Arch Enemy) **
---
---
---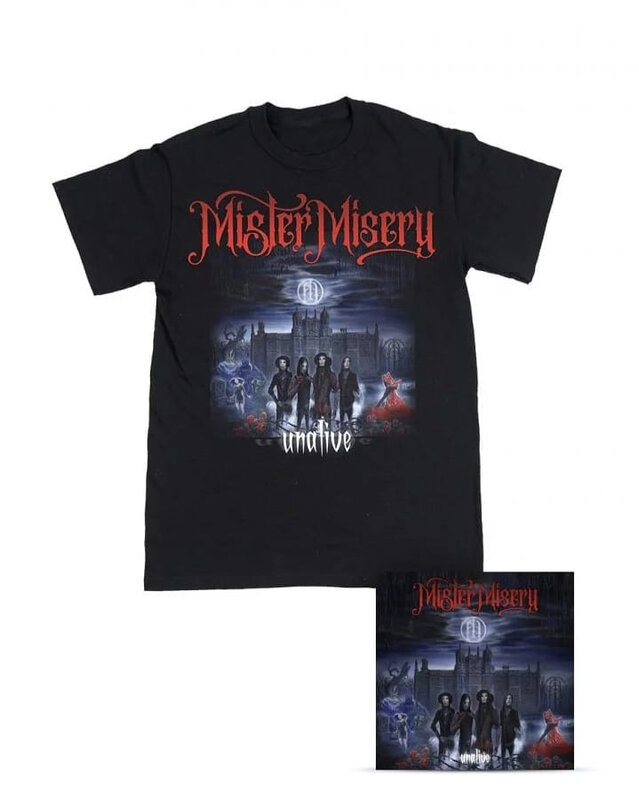 ---