04 janvier 2021
Our heartfelt thoughts are with his family, his bandmates and brothers
R.I.P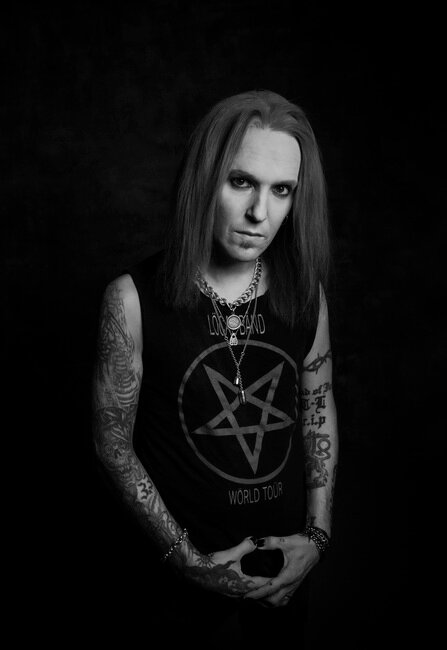 Statement from Bodom After Midnight:
It is with heavy hearts and great sadness that we have to announce the passing of Alexi Laiho. We are absolutely devastated and heartbroken for the sudden loss of our dear friend and band member. Our journey together as a band had only just begun so there's no words to describe the shock and the bottomless grief that all of us feel.
May your soul rest in peace, you will be eternally missed. We love you brother.
Our deepest condolences go to his family.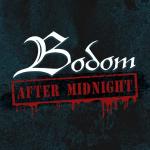 ---

Communiqué de presse 04.01.2021


Le guitariste Alexi Laiho est décédé.

L'un des guitaristes les plus renommés au monde, Alexi Laiho, est décédé.
Le musicien, plus connu comme le chanteur de Children of Bodom, est décédé la semaine dernière à son domicile à Helsinki, en Finlande. Laiho avait souffert de problèmes de santé à long terme au cours de ses dernières années.

Alexi Laiho et le batteur Jaska Raatikainen ont fondé Children of Bodom en 1993, et le groupe était l'un des groupes de métal les plus acclamés internationalement en Finlande jusqu'à leur tout dernier concert d'adieu en décembre 2019.

L'année dernière Alexi Laiho a créé Bodom After Midnight, récemment signé chez Napalm Records, qui a enregistré trois chansons et tourné un clip vidéo, qui sera publié plus tard à titre posthume.

Outre Children of Bodom, Laiho était connu pour ses groupes tels que Warmen, Sinergy, Kylähullut et The Local Band.

Récompensé d'un Metal Hammer Golden Gods et de plusieurs autres prix internationaux, le guitariste a également été la vedette principale, dirigeant un groupe d'une centaine de guitaristes durant le Festival d'Helsinki en 2015 pour les "100 Guitars From Hell" - une pièce de concert massive qu'il a composée.
"Nous sommes écrasés par le décès soudain de notre cher ami et membre du groupe. Les mots ne peuvent décrire ce choc et la profonde tristesse que nous ressentons", déclarent Daniel Freyberg, Mitja Toivonen et Waltteri Väyrynen de Bodom After Midnight . Le talentueux guitariste et musicien apprécié depuis plusieurs années son rôle de beau-père dans sa famille recomposée , d'oncle et de parrain. Surtout au cours des dernières années, les liens familiaux importants ont apporté un équilibre bienvenu à sa vie et à ses tournées actives. Laiho était particulièrement proche de sa grande sœur, de ses parents et de la fille de sa sœur.
La sœur de Laiho dit: "Nous sommes tous absolument choqués et dévastés. Nous demandons l'intimité et la compréhension pendant ces moments difficiles. Les funérailles de mon petit frère auront lieu en privé."
Alexi Laiho manquera également beaucoup à sa famille en Australie.
---

Former CHILDREN OF BODOM frontman Alexi Laiho has passed away. The Finnish guitarist/vocalist died in his home in Helsinki last week. The 41-year-old had suffered from long-term health issues in the years leading up to his death.
Laiho and drummer Jaska Raatikainen founded CHILDREN OF BODOM in 1993, and the band was one of the most internationally acclaimed metal acts in Finland up until their very last farewell concert in December of 2019. Last year, Alexi put together BODOM AFTER MIDNIGHT, who recorded three songs and shot one music video, which will be released later on posthumously.
Besides CHILDREN OF BODOM, Laiho was known for acts such as WARMEN, SINERGY, KYLÄHULLUT and THE LOCAL BAND. Awarded with a Metal Hammer Golden God and several other international prizes, the guitarist was also the main star, leading a group of one hundred guitar players at the Helsinki Festival in 2015 in "100 Guitars From Hel" — a massive concert piece he composed.
"We are crushed by the sudden passing of our dear friend and band member. Words cannot describe this shock and the profound sadness that we feel", Daniel Freyberg, Mitja Toivonen and Waltteri Väyrynen from BODOM AFTER MIDNIGHT stated.
The talented guitarist and musician relished his role as stepdad in his family, and as uncle and godfather. Especially during the last years, the important family ties brought a welcomed balance to his life and the active touring. Laiho was particularly close with his big sister, parents and his sister's daughter.
Laiho's sister said: "We are all absolutely shocked and devastated. We ask for privacy and understanding during these hard times. My little brother's funeral will take place privately."
Laiho will also be deeply missed by his family in Australia.
"Alexi was the most loving and magnificent husband and father. Our hearts are eternally broken", Kelli Wright-Laiho said.
Laiho's CHILDREN OF BODOM bandmates Jaska Raatikainen (drums), Henri "Henkka T. Blacksmith" Seppälä (bass) and Janne Wirman (keyboards) said in a statement: "More than 25 years of friendship. We lost a brother. The world lost a phenomenal songwriter and one of the greatest guitarists of all time. Memories and Alexi's music will live forever. Our thoughts are with Alexi's family during this difficult time."
---
02 janvier 2018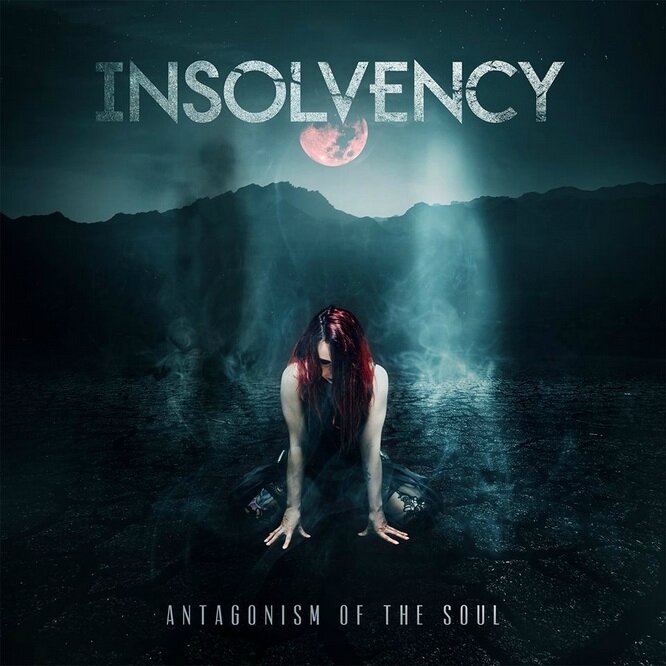 ** Release Date: 26/01/2018 **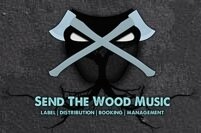 / Season Of Mist Distribution
==> Buy Single / Pre Order Album : http://hyperurl.co/Antagonism

Mêler les genres se fait de plus en plus et en l'occurrence, via « Antagonism Of The Soul », il est ici question de voir le Metal Heavy mixé avec la forte et très efficace base d'un Metalcore sans fard : alors, oui, INSOLVENCY a relevé le pari et plutôt réussi la fusion en incorporant à sa recette, éléments mélodiques et typiquement en option 'pas de quartiers', mêlant ainsi le subtile avec la force de frappe, en un mélange somme toute convaincant.
Des voix doubles à la fois en growl et claire, du duo de guitaristes qui sont l'atout majeur de la bande, un duo d'ailleurs à saluer par sa virtuosité qui n'a d'égale que son impact mélodique et sa force de persuasion, de la section rythmique basse-batterie qui assure sa partie avec toute la dynamique requise, bref, avec leur premier album et après un EP éponyme paru en 2015, les troyens font impression en offrant à la scène Métal, leur approche moderne et bardée de fougue, celle d'un quatuor qui en veut et ça s'entend. Le groupe ayant fourbi ses armes en live, jouant ainsi aux côtés de leurs collègues dont No Return ou Melted Space, formation de leur talentueux voisin, Pierre Le Pape, et sans omettre de mentionner que Bruno Blackstard a eu le privilège d'être l'un des guitaristes choisis pour jouer au '100guitarsfromhel Festival' (Finlande – Helsinki / 2015)
du maestro Alexi Laiho de Children Of Bodom, formation appréciée depuis longtemps par le français.
Pour mettre en valeur le potentiel de INSOLVENCY, les mixage et master ont été placés sous la houlette de Jim Pinder et Carl Bown (While She Sleeps, Bullet For My Valentine, Trivium, Machine Head..), pas moins. Entre les compositions, l'interprétation, la production et les paroles, « Antagonism Of The Soul » dispose d'atouts, c'est certain. Même si tous les morceaux ne se distinguent pas de la même façon, certains restant en retrait côté impact, toujours est-il que d'autres portent l'accroche de ce premier album : sont à citer notamment, « A Leaving Life, A New Beginning » ou encore « « Black Moon », « This War Is Not For You », « Death Wish ».

INSOLVENCY montre et affiche haut avec « Antagonism Of The Soul », un potentiel assuré et une détermination qui donnent envie de suivre la bande : à découvrir !

Tasunka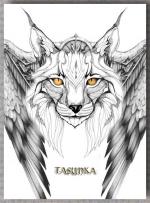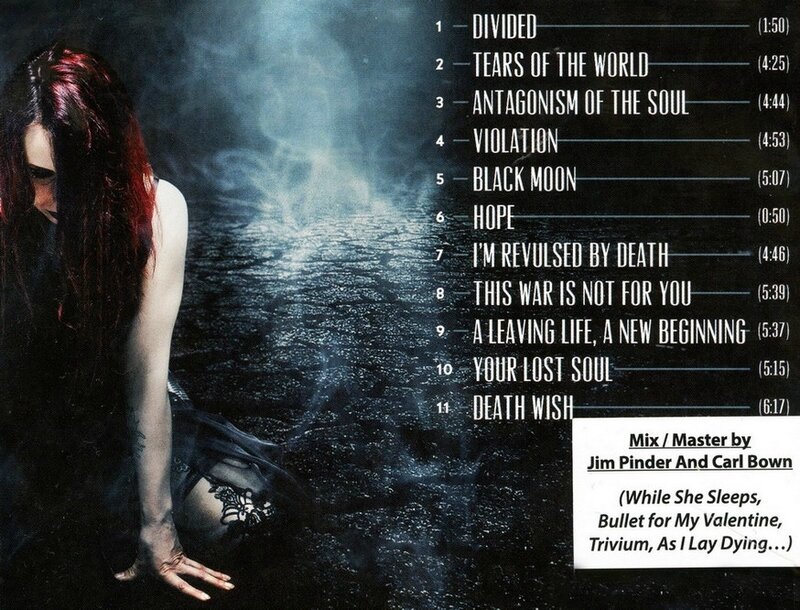 ==> Artwork designed by Daniel from McBride Design (Asking Alexandria, Born Of Osiris, Veil Of Maya, Betraying The Martyrs and many more...)
---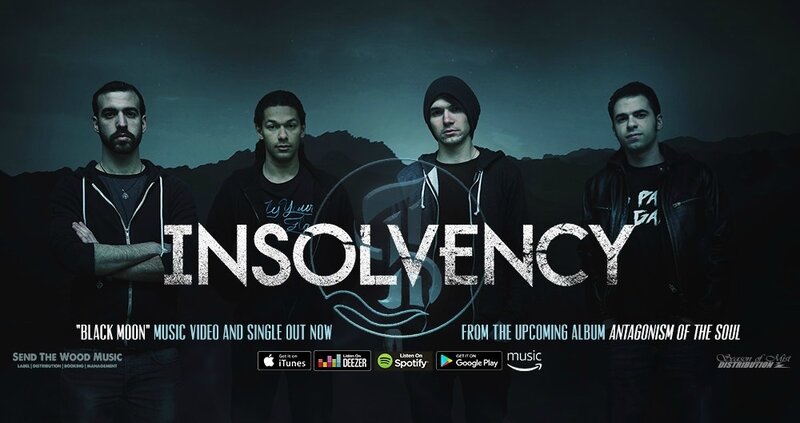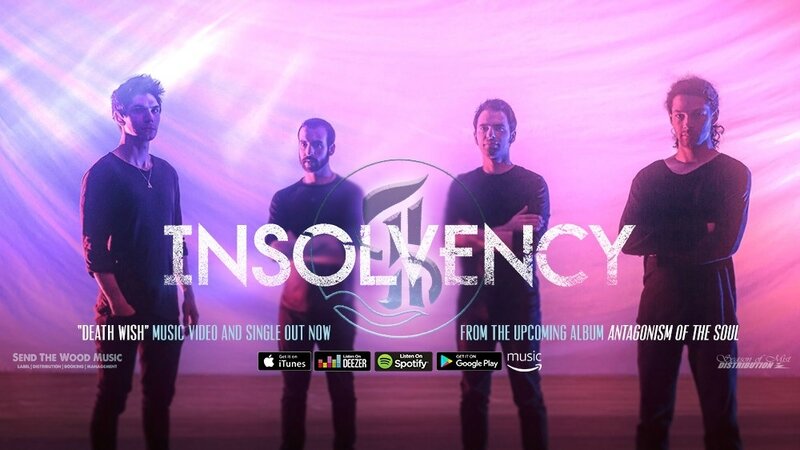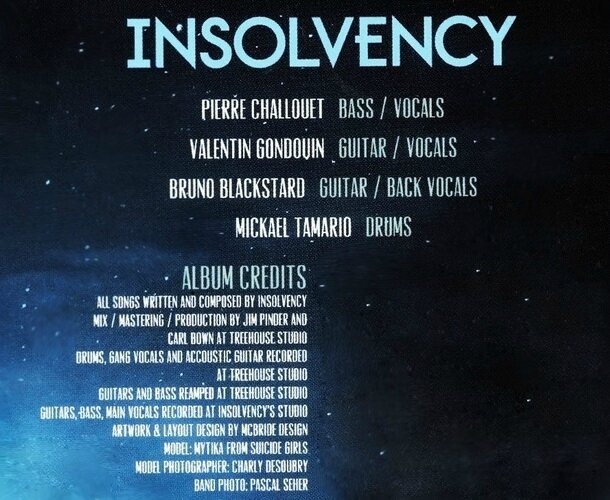 ---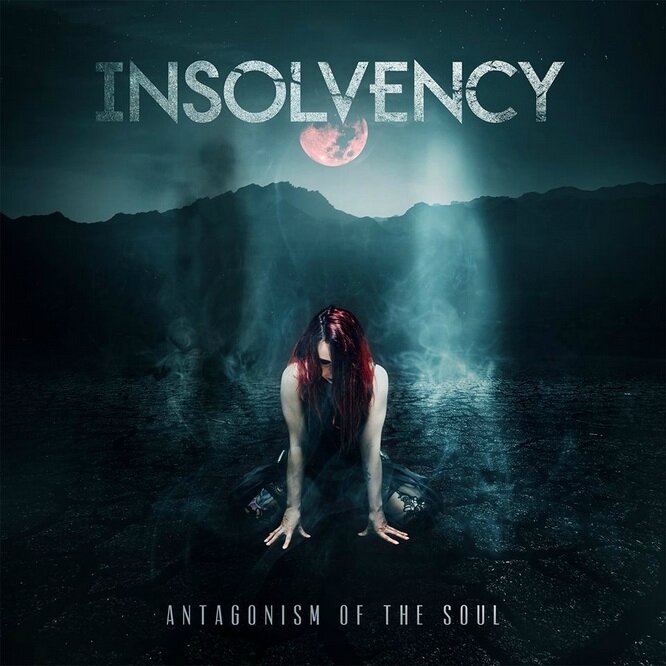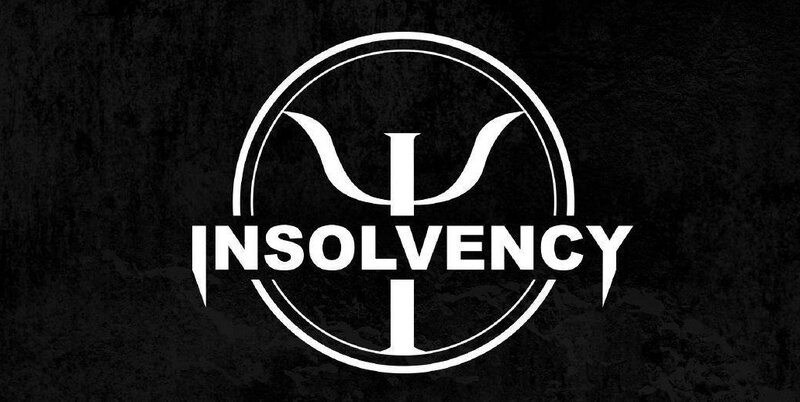 ---