25 octobre 2019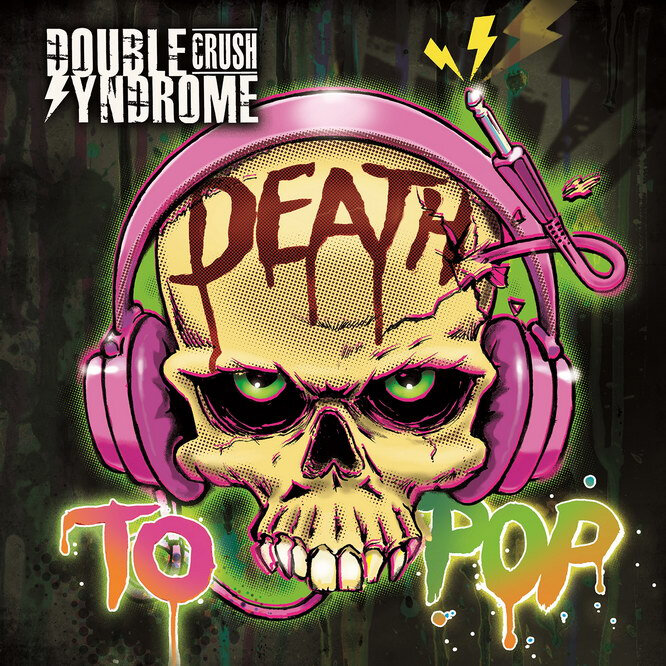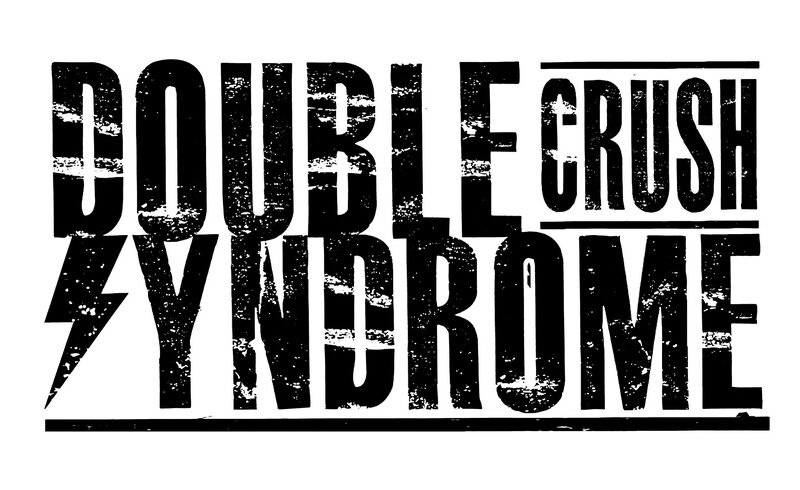 -- Release date: 25 Oct. 2019 --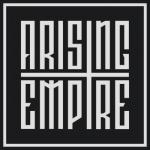 Après « Die For Rock'n'Roll » qui, en hors d'œuvre, donnait le ton des réjouissances PunkRock / Metal, voici qu'arrive, pied au plancher, le second album des énergiques DOUBLE CRUSH SYNDROME et là, le plat de résistance est du meilleur tonneau Rock/Punk/Metal, fort réjouissant, donc et puisque la bande déclare son envie de 'sauver le Rock', pas moins, alors, ce second effort ne pouvait que se nommer « Death To Pop », natürlich ! :)
C'est que le trio allemand emmené par son doué, volontairement électron libre de guitariste, chanteur, producteur, réalisateur de films, Andy Brings, en a sous le pied et à eux trois, c'est à part égale que les vocaux, guitare, basse et batterie s'y entendent et savent incontestablement mettre le feu, faisant adhérer à chaque morceau et à la dose d'énergie dégagée et ce, avec une aisance remarquée. Le groupe se fait plaisir et sait le faire partager, d'autant que les titres sont nerveux, courts comme il se doit pour garder l'esprit Rock Punk, Metal en pleine action. Sur près de 37 minutes, l'accroche se fait du début à la fin, en passant notamment par le titre phare « Death To Pop », le tout autant fédérateur et remarqué « Souls To Sell » sur lequel les vocaux sont assurés par le bassiste Slick Prolidol ou encore par « Tonight », " We Cannot Be Ruled ", « Cocaine Lips », entre autres. En pur fun à l'image de la pochette, le final « Die Berühmten Drei Worte » détonne et en même temps, cette reprise de Andy Borg, confirme le tableau d'un artiste doué et ses potes de même talent, qui savent délirer. Fort d'une production à la hauteur, l'ex VENOM-THE TRACEELORDS-POWERGOD, délivre avec DOUBLE CRUSH SYNDROME un second album où ses comparses et lui s'y entendent pour fédérer !
Alors, volume à fond et à pleins poumons, on reprend en chœur avec DOUBLE CRUSH SYNDROME : eins, zwei, drei,« Death To Pop » !!!

Tasunka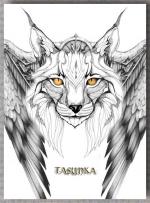 "Death To Pop" Tracklisting:
01. Whore
02. Death To Pop
03. Refuse To Kiss Ass
04. Cocaine Lips
05. Souls To Sell (Vocals by Bassist Slick)
06. I'm In Love With You
07. With Me
08. Mistakes We Love To Make
09. We Cannot Be Ruled
10. Tonight
11. Die Berühmten Drei Worte (Andy Borg cover)
-"Death To Pop" written by Andy Brings & Uwe Hoffmann
-Produced by Uwe Hoffmann & Andy Brings
-Mixed By Hoffmann, Brings, Mölders
-Mastered by Eroc
- Andy Brings : V/G
- Slick Prolidol : B/V
- Markus Herzog : D
---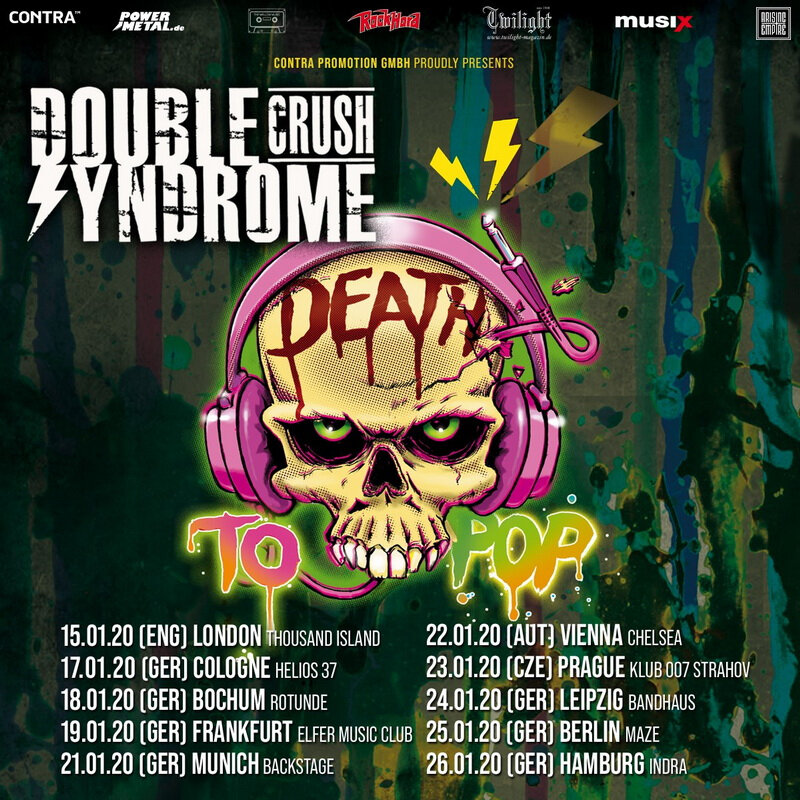 ---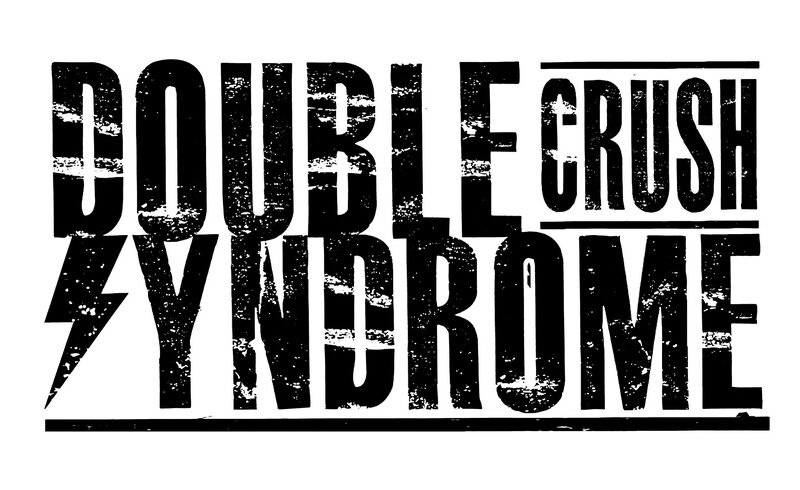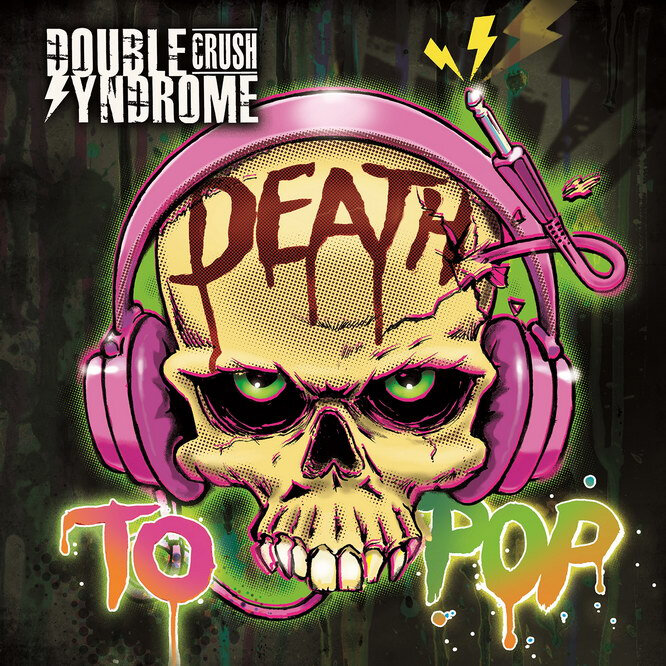 ---