19 mai 2017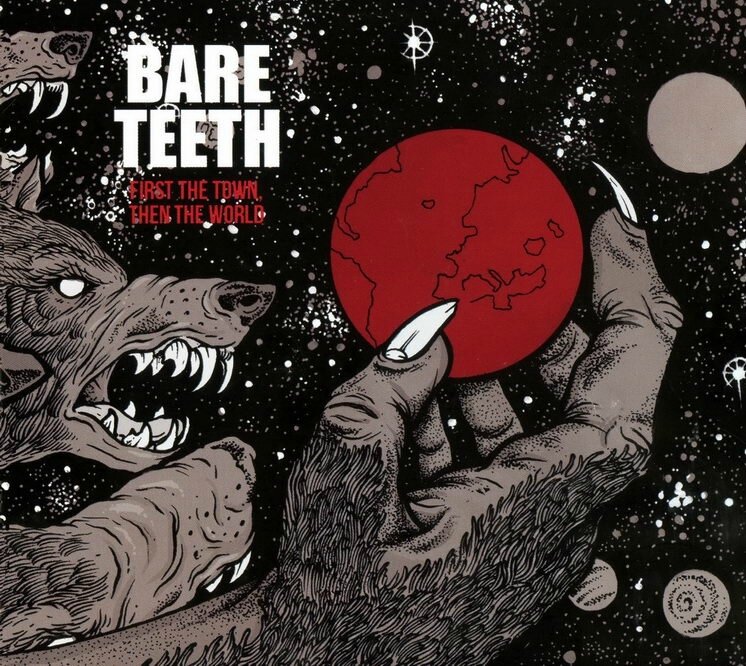 Hyper nerveux, l'ensemble des titres tournant autour des trois minutes, racé, rapide et fouillé à la fois, le EP "First The Town, Then The World" a de quoi se faire remarquer.
BARE TEETH déboulent effectivement plein pot, avec leur passion, leur conviction et elle sont contagieuses : entendre des morceaux tels que « Always Rain » qui démontre une belle force de frappe et de composition de tout son long, convainc directement sans passer par la case hésitation, de même pour le must qu'est « Tomorrow Starts Today » qui vous emporte avec sa lame de fond Thrash / Punk / Rock ou encore « Parted Ways », « Down ». Un tempo plus intimiste pour savourer le track final et voilà déjà la fin de cet EP, accrocheur s'il en est : trop tôt pour quitter BARE TEETH, alors, on appuie sur 'replay', un sourire aux lèvres et c'est reparti tous crocs dehors. BARE TEETH font une entrée remarquée avec leur EP, fédérateur à tous niveaux, de l'artwork, à la production, aux paroles, à l'interprétation. Et pour ce qui est de décrire leur musique, autant utiliser les mots de BARE TEETH eux-mêmes :
'Est-ce du Thrash/Pop ? du Punk/ Rock ? On s'en fout !'. Ils ont raison, BARE TEETH, c'est tout à la fois et plus encore : recommandable en diable, donc !
Tasunka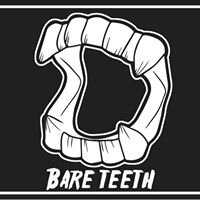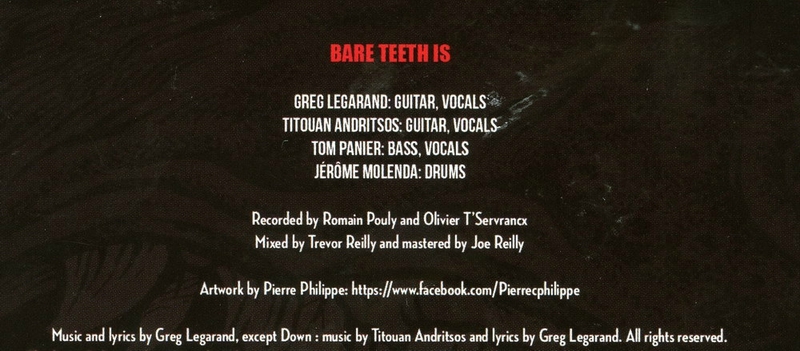 ---
---
---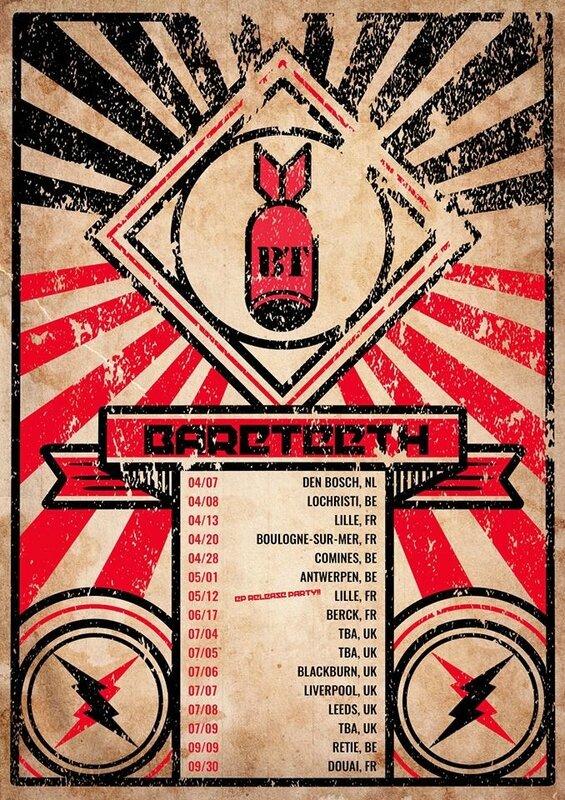 ---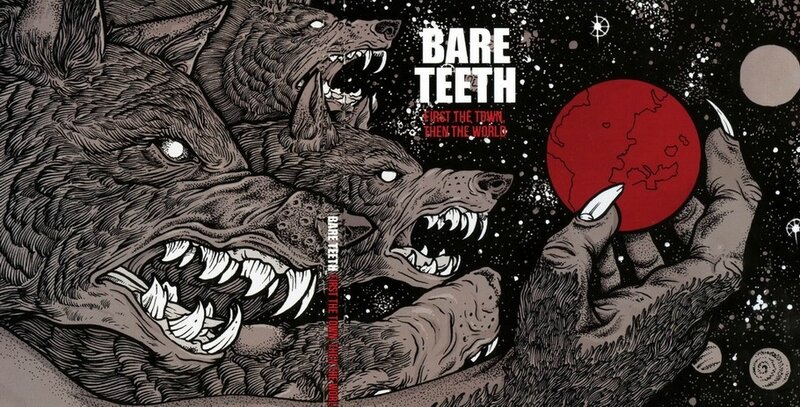 ---
18 mai 2017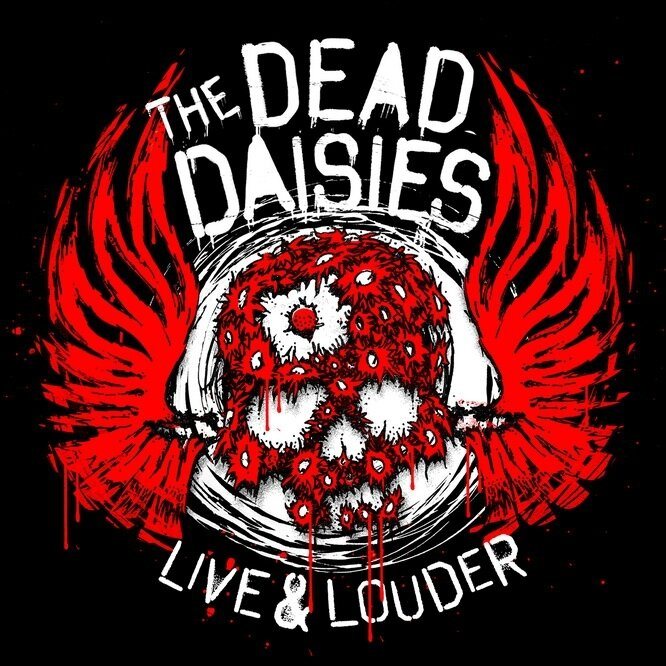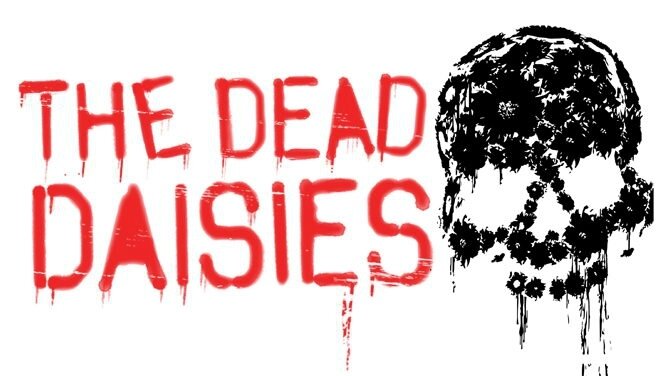 ==> Release Date : May 19th, 2017 <==
Territory: World (ex Japan)
=(Spitfire Music / SPV)=
Déclarant combien ils sont excités et fiers de leur « Live & Louder », les THE DEAD DAISIES peuvent assurément l'être:quand un groupe de ce calibre sort un premier live hautement réclamé par tous leurs nombreux fans, il est clair que les petits plats sont mis dans les grands et toutes les attentes comblées. Enregistré magistralement par la même équipe qui s'est chargée du précédent et superbement accrocheur album studio « Make Some Noise » (chronique ici), « Live & Louder » aligne, en effet, les compteurs au maximum à tous niveaux: d'abord et avant tout celui de l'efficacité imparable d'un Hard Rock péchu, hymnique, classieux et spontané, nourri au meilleur des racines seventies, débuts 80's et ce, sans passéisme aucun et avec cette patte personnelle classieuse qui distingue THE DEAD DAISIES. Une patte Hard Rock libre comme l'air, des plus entrainantes, hautement, positivement prenantes et qui met tout le monde d'accord. Les compteurs sont de même au taquet pour ce qui est de la bande, au line-up qui semble enfin stable et assurément soudé, une troupe complice au possible et qui donne tout : chacun s'éclate et communique, fait vibrer sa passion et un de ces plaisirs à être sur scène lors de cette tournée 2016.
Les captations pour ce live, qui a emmené la troupe en Europe et au-delà, Japon compris, ont ainsi été faites au choix à Paris, Vienne ou encore Hambourg, Munich, pour exemples. Quant à la set-list entre morceaux originaux et reprises de choix, elle assure elle aussi, pour garder l'intensité à son maximum tout du long. Que rajouter ? Rien, « Loud & Louder » parle de lui-même dès qu'il est dans le lecteur audio ou DVD. Ce must de live remplissant, en effet, toutes les attentes et plus encore : sur et devant la scène, c'est un raz de marée d'enthousiasme, de moments marquants où chacun s'éclate à l'unisson.
Les multi talentueux et hautement reconnus et appréciés membres de THE DEAD DAISIES, viennent de délivrer un premier live , « Live & Louder »…un indispensable de live à savourer volume à fond!
THE DEAD DAISIES seront de retour en France pour deux dates en juin: au Forum Vaureal (16 juin) et au Hellfest (17 juin) (voir ci-dessous) : si vous ratez ça ou ce live et leurs albums, alors, c'est que vous êtes perdu pour le Rock'n Roll ;)

Tasunka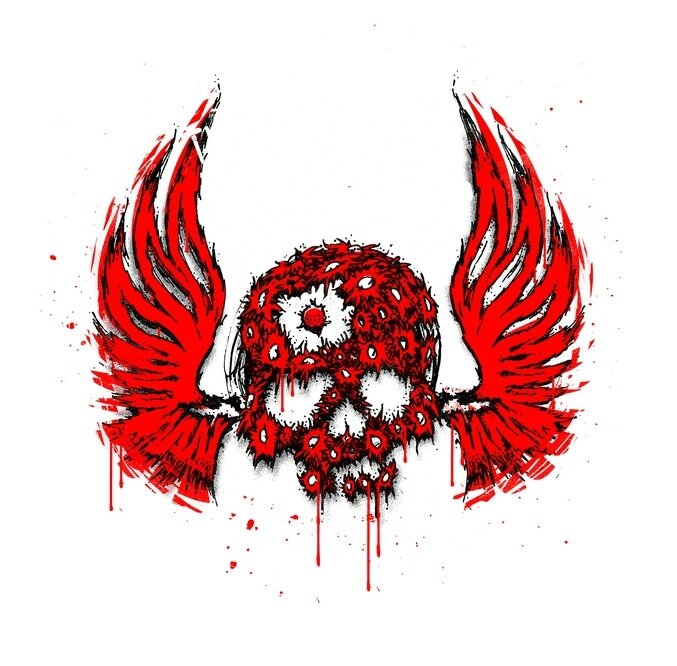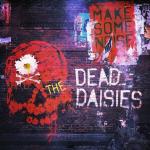 "Make Some Noise" (2016): French Review / Chronique : click here / cliquer ici
---
"Live & Louder" Tracklisting Digipack+DVD :

01. Long Way To Go 4:47 *
02. Mexico 5:15 **
03. Make Some Noise 02:59 *
04. Song And A Prayer 3:39 *
05. Fortunate Son 4:01 (Cover of Creedence Clearwater Revival) *
06. We All Fall Down 3:43 *
07. Lock ' N' Load 5:12
08. Something I Said 5:19 **
09. Last Time I Saw The Sun 5:13 *
10. Join Together 6:30 ((Cover Of THE WHO) *
11. With You And I 5:06 **
12. Band Intros 5:05
13. Mainline 4:54 *
14. Helter Skelter 6:57 (cover of the BEATLES)
15. American Band 3:27 (cover of Grand Funk Railroad)
16. Midnight Moses 5:31 **
-From "Make Some Noise" album: *
-From "Revolucion" album: **


DVD content:

total playing time: 85 min
language: English
video: NTSC / 16:9
audio: 2.0 Stereo

Documentary "Live & Louder" (40min)
01. Intro
02. Looking back at 2016
03. Touring with the Daisies
04. Doug Aldrich
05. Show Preparation
06. Stage Fright
07. Song Favorites
08. Cover Songs
09. The Signing Sessions
10. Looking to the Future

Tour Recaps (25 min)
01. Recording
02. Musikmesse / Hessentag
03. Summer Tour
04. Freedom to Rock Tour
05. Arizona Cardinals
06. Japan / South Korea – U.S.O.
07. Kiss Kruise
08. Fall/Winter Tour

Bonus Content (20min)
01. Slideshow Best of 2016
02. Videoclip: Song and a Prayer
03. Videoclip: Join Together
04. Videoclip: Long Way to Go
05. Videoclip: Make Some Noise


CONTENT BOXSET:

- 2LP (279651)
- CD Digi + DVD (279652)
- 7" red Vinyl Single
(live at Planet Rock Radio UK: My Generation, American Band, Maggie May, Ramble On)
- A1 Poster
- Sticker
- Button
- Patch
- A5 Photocard
- size of the box: 31,5 cm x 31,5 cm
- hard cardboard material with top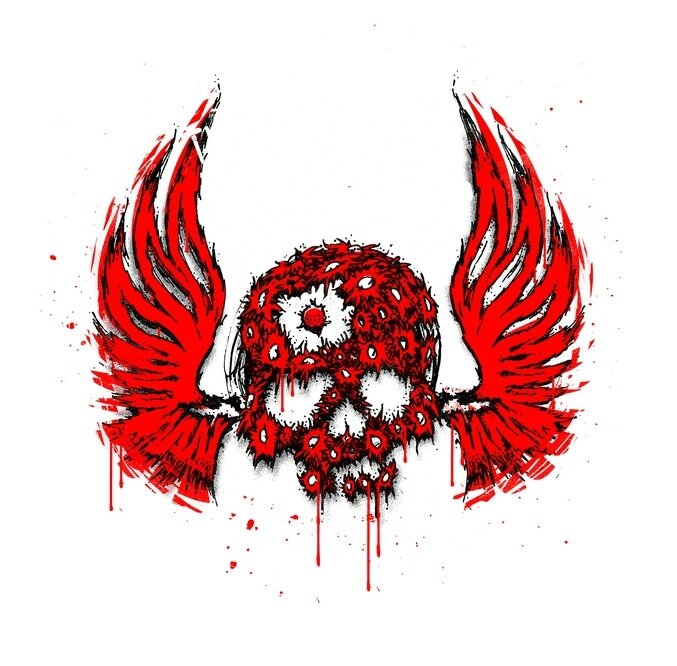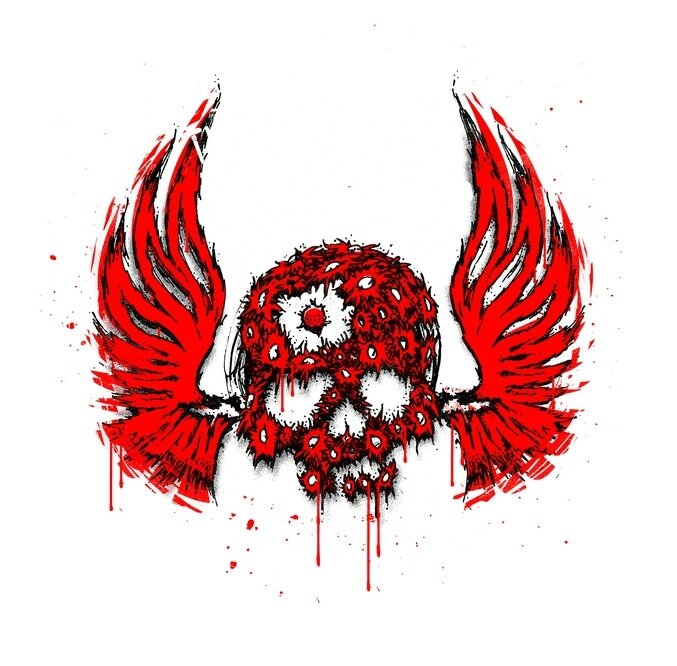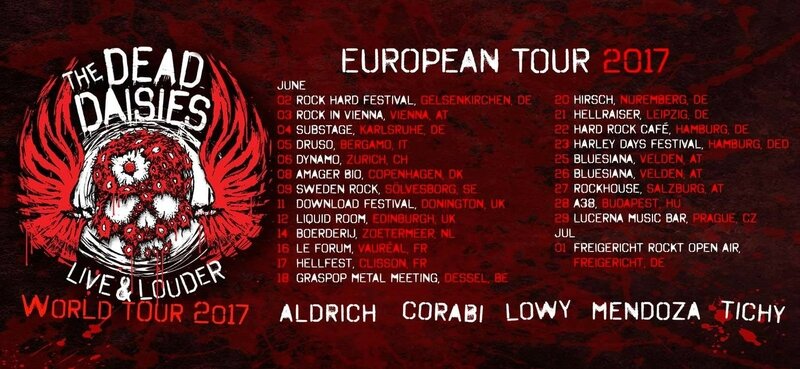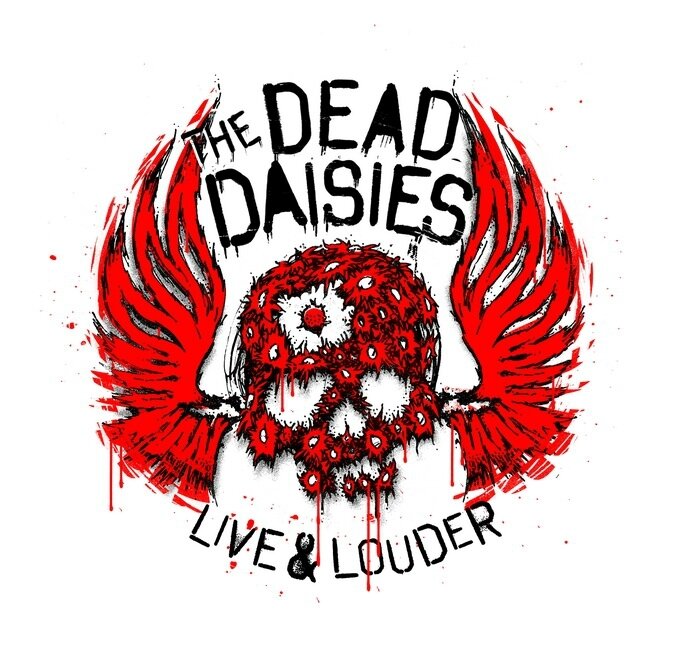 ---
16 mai 2017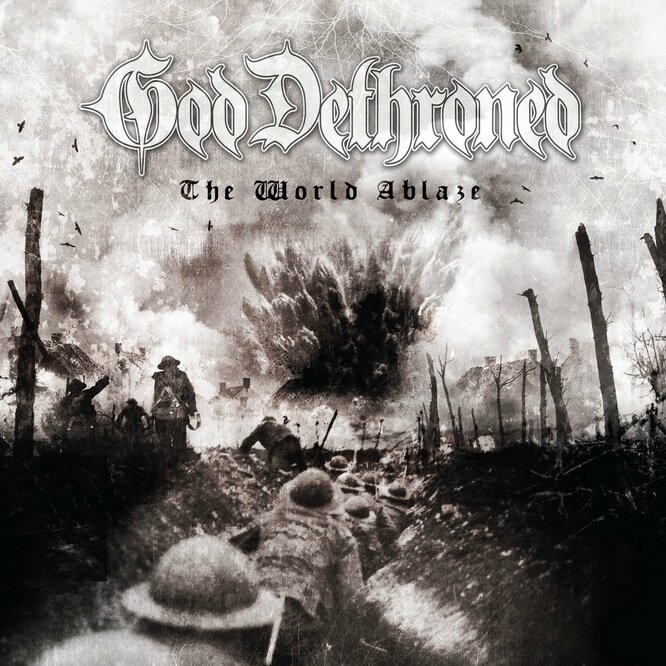 Avec « The World Ablaze », GOD DETHRONED concluent leur trilogie initiée en 2009 sur le thème de la première guerre mondiale, via un album au Death au large champ d'action, qui allie force et rage sombre doublées d'accroche mélodique, de belles passes d'armes aux instruments, riffs typiquement solides de GD en tête ainsi qu'aux vocaux, sans omettre de citer une batterie qui sait faire parler la poudre, épaulée en cela par une basse du même calibre.
Tout comme le thème du tryptique inspiré de la guerre 14-18, la carrière de GOD DETHRONED a connu des moments difficiles au point de voir la troupe prendre la décision en 2011 (finalisée en 2012) de mettre fin à deux décennies, certes, de succès sur albums et en tournée, mais aussi de hauts et de bas côté line-up, notamment. Il est heureux que, par la suite, son charismatique frontman de fondateur, chanteur, lead guitariste et tête pensante, Henri Sattler dit «The Serpent King », soit revenu sur sa décision de dissoudre le groupe en 2012, la musique lui manquant finalement trop et GOD DETHRONED, en particulier. C'est donc en 2014 que la reformation a débuté, pour aboutir à ce « The World Ablaze », dernier volet de la trilogie inspirée de la guerre 14-18 : "Passiondale - (Passchendaele)" (2009, Metal Blade), "Under the Sign of the Iron Cross" (2010, Metal Blade) et en 2017, « The World Ablaze ».
Les mots de Dan Swanö en charge du mixage, résument bien ce qu'est le nouvel opus des hollandais : 'une bonne combinaison de divers rythmes et styles que peut offrir le Death, tous étant exécutés pour tout broyer sur leur passage, avec des chœurs qui marquent ainsi que de mémorables accroches mélodiques !'. « The World Ablaze », c'est effectivement cela et des titres tels que « On the Wrong Side of the Wire », « The World Ablaze », le puissant "The 11th Hour" ou encore "Annihilation Crusade", "Escape Across the Ice (The White Army)", "Breathing Through Blood" éxécutent avec conviction leur oeuvre d'accroche.
Un très bon son pour d'efficaces nouvelles compositions Death toujours avec cette patte mélodique et tirant vers le Thrash, une pochette qui se remarque, pas de doute, GOD DETHRONED sont de retour et signent avec leur dixième opus, une pièce de Death Metal qui assure et ce, même si il arrive de constater que l'album n'égale parfois pas ses prédécesseurs qui avaient placé la barre des plus hautes, il faut dire !
Tasunka

"The World Ablaze" Track-List:
01. A Call To Arms
02. Annihilation Crusade
03. The World Ablaze
04. On The Wrong Side Of The Wire
05. Close To Victory
06. Konigsberg
07. Escape Across The Ice (The White Army)
08. Breathing Through Blood
09. Messina Ridge
10. The 11th Hour
. The World Ablaze was recorded at the end of 2016 by the band, mixed by Dan Swanö and mastered by Sander van der Heide at Wisseloord Studios in the Netherlands.
God Dethroned discography:

-The Christhunt (1992, re-released in 1998 on Cold Blood Industries)
-The Grand Grimoire (1997, Metal Blade)
-Bloody Blasphemy (1999, Metal Blade)
-Ancient Ones (2000, Cold Blood Industries) ***collection of demo songs and live tracks***
-Ravenous (2001, Metal Blade)
-Into the Lungs of Hell (2003, Metal Blade)
-The Lair of the White Worm (2004, Metal Blade)
-The Toxic Touch (2006, Metal Blade)
-Passiondale - (Passchendaele) (2009, Metal Blade)
-Under the Sign of the Iron Cross (2010, Metal Blade)
-The World Ablaze (2017, Metal Blade)

God Dethroned line-up:
-Henri "T.S.K." Sattler -vocals & lead guitars
-Michiel "Mike" Van Der Plicht -drums
-Mike Ferguson -lead guitars
-Jeroen Pomper –bass
---
---
---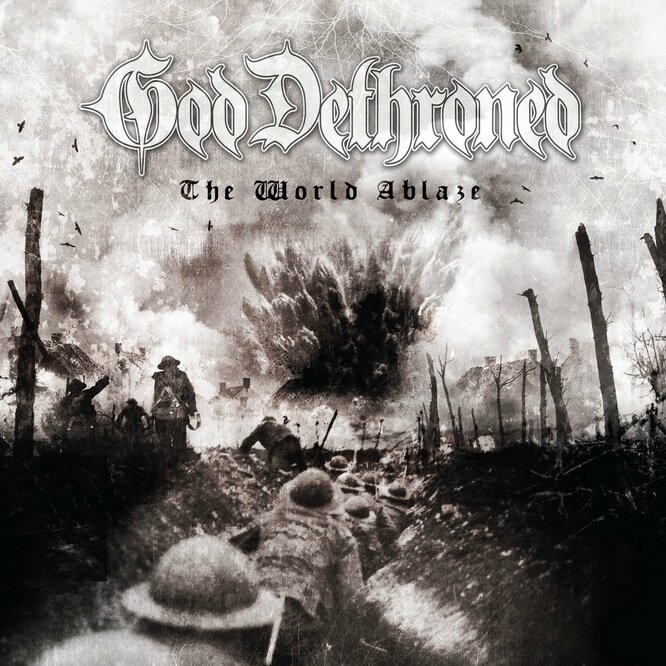 ---
15 mai 2017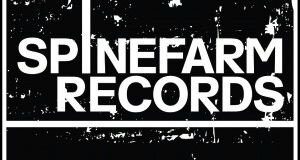 « Chaos + Bliss », c'est une explosion à multiples impacts: rapide, syncopé, rageur et mêlant avec naturel et inspiration, une combinaison bien sentie de Rap, Hip Hop, Grime à la touche électro agressive qu'englobent de puissants horizons Metal dont un Metalcore rentre-dedans aux riffs possédés de force: tel peut être l'aperçu de ce très attendu premier album des anglais de THE ONE HUNDRED.
Leur EP « Subculture » ayant fait impression lors de sa sortie et leur ayant rallié une solide adhésion du plus grand nombre, il tardait donc d'avoir enfin leur premier opus et force est de constater que la claque est au rendez-vous:
tout y est, c'est méchamment riche, agressif ce qu'il faut, quand il faut, accrocheur, toujours, avec voix en growl, arrachée, ou claire parfois, le tout redoutablement joué toutes tripes dehors et intelligence dedans (mais si, mais si :) et produit au plus près de ce que la musique demandait, c'est-à-dire avec efficacité pour donner toute sa dynamique à chaque atout et horizon qui caractérise THE ONE HUNDRED. En somme..la claque comme dit précédemment, que ce soit sur "Disengage", « Boomtown », « Monster », «Blackjack », « Retreat », et surtout, sur le coup de poing qu'est « Chaos + Bliss », mais pas que. En effet, chaque titre apporte de quoi satisfaire les attentes selon l'humeur du moment, et ce, toujours sur une base de pure éclate. Le disque, d'ailleurs, portant bien son titre de « Chaos et Félicité » / « Chaos + Bliss », car c'est bien l'effet procuré : secoué et heureux de l'être.
« Chaos + Bliss » est une bombe d'album délivrée par un groupe qui affiche au compteur, un plus que certain potentiel de renouvellement du paysage musical: à se procurer d'urgence !
Tasunka
PS : Leur tournée européenne hors Royaume Uni, qui passait par Paris, le 15 mai 2017, ayant été reportée, les billets achetés pour cette date restent néanmoins valables pour un concert ultérieur.
Tracklist"Chaos + Bliss" :
01. Dreamcatcher (3:15)
02. Monster (3:36)
03. Disengage (3:31)
04. Dark Matters (4:00)
05. Fake Eyes (interlude -1:18)
06. Hand of Science (3:09)
07. Boomtown (3:24)
08. Blackjack (3:53)
09. Retreat (3:28)
10. Who we are now (3:42)
11. Chaos + Bliss (3:18)
12. Feast (6:00)

The One Hundred Line-Up:
Jacob Field –V
Tim Hider -G
Phil Kneller -B
Joe Balchin -D
---

---

---
14 mai 2017

==> release: 28 April 2017

Quand un groupe de légende rejoue en live l'intégral de l'un de ses albums tout autant de légende, filme le tout et délivre un live d'anthologie, il y a de quoi se réjouir : d'autant que ce groupe en question, c'est l'incontournable référence du Metal Progressif, FATES WARNING et l'objet du délit, n'est pas moins que leur incontournable troisième œuvre sortie en 1986, «Awaken The Guardian ».
Cette pièce maitresse de Metal avait marqué, à l'époque, l'entrée pour la première fois de FW dans les charts, et depuis les trente dernières années, s'est vue saluée encore et toujours pour la référence qu'elle est et l'inspiration qu'elle a suscitée.
Justement, afin de marquer ces trois décennies depuis la sortie de « Awaken the Guardian », le charismatique leader, guitariste de FATES WARNING, Jim Matheos, a initié de donner deux concerts notamment, et cerise sur la gâteau en plus de rejouer tous les titres originaux, le cadeau ultime a été de le faire avec, reformé, le line-up original de 1987: on retrouve donc avec émotion et plaisir, un moment unique sur scène, puisque les revoilà, John Arch au chant épique inimitable, les deux membres historiques et actuels, Jim Matheos bien sûr et Frank Aresti pour un duo de passes d'armes de guitares d'enfer et mélodiquement inspirée s'il en est, Joe DiBiase à la redoutable basse, tout comme Steve Zimmerman derrière les futs.
Les deux concerts de ce live unique, ont été captés en 2016, l'un en Allemagne au KEEP IT TRUE XIX et l'autre aux USA, lors du Prog Power USA XVII et force est de constater que le résultat comble toutes les espérances : basé sur une production de haut vol, tous les titres résonnent de puissance, de feeling et d'accroche: aux côtés du public, on en prend plein la vue et les oreilles avec un FATES WARNING qui prend un plaisir flagrant sur scène et le fait amplement partager. Quand on songe que « Awaken The Guardian » a été le dernier disque sur lequel John Arch a posé sa voix avec FATES WARNING en 1986, et que la bande de l'époque est à nouveau réunie en 2016, on se dit que la boucle est bouclée et avec panache encore.
« Awaken The Guardian » a été voulu comme un cadeau pour les fans, en remerciement d'un soutien et d'une loyauté sans faille au long des trente dernières années envers FATES WARNING, et le cadeau est beau : ce live a la pochette actualisée est, en effet, un incontournable qui permet de savourer encore et toujours FATES WARNING et ses qualités ou de combler une lacune si on ne connaît pas encore la troupe !

A noter que le groupe va donner un concert unique en France, le 3 juin 2017 :)

En bref, L'esprit de « Awaken the Guardian » est bel et bien toujours vivace trente ans plus tard, comme le prouve ce live des plus recommandés !

Tasunka

2 CD & DVD, Blu-ray, double gatefold vinyl or Download
Metal Blade Records
Songs / Tracks Listing
I -Live at Keep It True XIX:
01-The Sorceress (Live at Keep It True XIX) 06:03
02. Valley of the Dolls (Live at Keep It True XIX) 05:16
03. Fata Morgana (Live at Keep It True XIX) 06:50
04. Guardian (Live at Keep It True XIX) 07:57
05. Prelude to Ruin (Live at Keep It True XIX) 08:24
06. Giant's Lore (Heart of Winter) [Live at Keep It True XIX] 06:59
07. Time Long Past (Live at Keep It True XIX) 02:08
08. Exodus (Live at Keep It True XIX) 09:10
09. The Apparition (Live at Keep It True XIX) 06:27
10. Damnation (Live at Keep It True XIX) 06:31
11. Night on Brocken (Live at Keep It True XIX) 05:44
12. Epitaph (Live at Keep It True XIX) 12:47
Keep It True Festival, April 30th, 2016, Lauda-Königshofen, Germany
Directed and edited by Oliver "Bomber" Barth
Mixed and mastered by Bill Metoyer at SkullSeven Studio, North Hollywood, CA
II- Live at ProgPower XVII:
13. The Sorceress (Live at ProgPower XVII) 06:02
14. Valley of the Dolls (Live at ProgPower XVII) 05:23
15. Fata Morgana (Live at ProgPower XVII) 07:00
16. Guardian (Live at ProgPower XVII) 07:47
17. Prelude to Ruin (Live at ProgPower XVII) 08:33
18. Giant's Lore (Heart of Winter) [Live at ProgPower XVII] 07:04
19. Time Long Past (Live at ProgPower XVII) 02:02
20. Exodus (Live at ProgPower XVII) 09:01
21. Damnation (Live at ProgPower XVII) 06:59
22. The Apparition (Live at ProgPower XVII) 05:56
23. Kyrie Eleison (Live at ProgPower XVII) 05:19
24. Epitaph (Live at ProgPower XVII) 12:26
ProgPower USA, September 9th, 2016, Atlanta, GA
Sound recording and video editing by Kent Smith
Audio and video recording services provided by Lucid Lounge Studios - Atlanta
Mixed and mastered by Bill Metoyer at SkullSeven Studio, North Hollywood, CA
*************

==>Art direction, design, and artwork by Ioannis
******************
FATES WARNING Line-up:
- John Arch : V
- Frank Aresti : G
- Jim Matheos : G
- Joe DiBiase : B
- Steve Zimmerman : D
With:
- Jim Archambault : Keyboards
---


---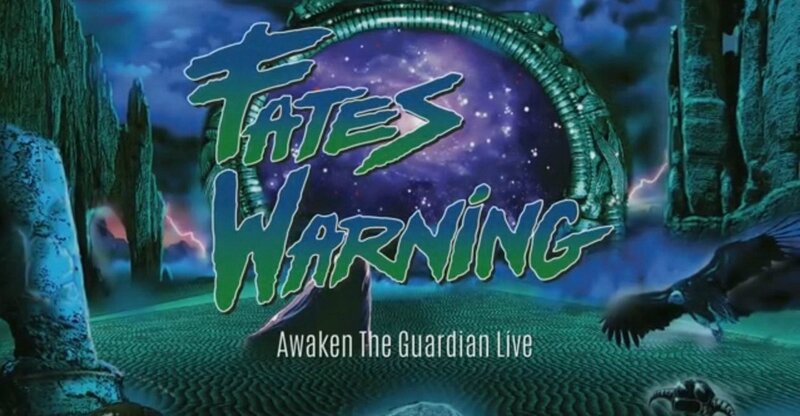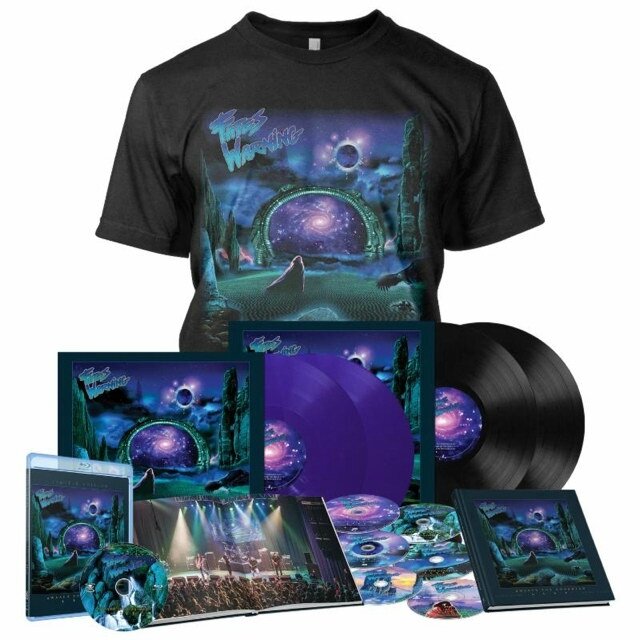 ---

---
12 mai 2017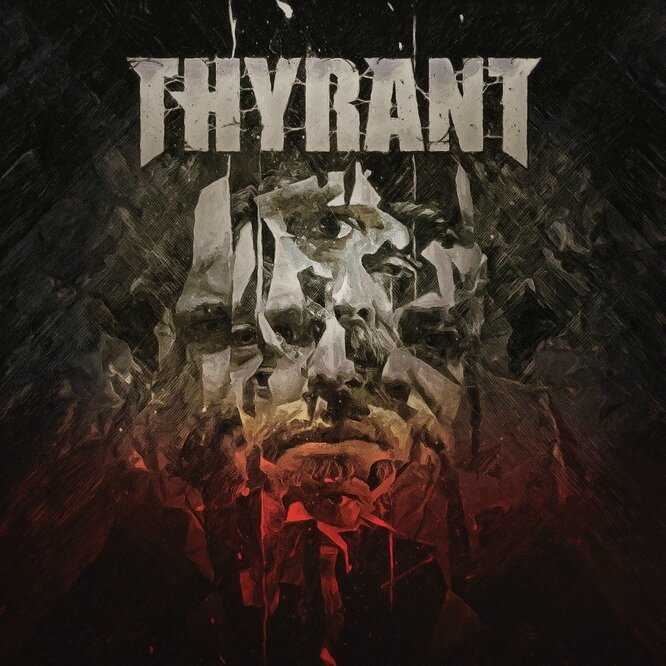 ==> Release: May 12th, 2017 <==

Quand cinq amis de longue date, passionnés s'il en est, unissent leurs forces, leur sueur et leur détermination, doublé de leur attachement pour l'essence du Death, du Metal sombre, obscur au Metal puissamment accrocheur vintage, du Thrash, du Metal 80's / 90's, on peut s'attendre au meilleur et c'est le cas avec «"What We Left Behind…";en effet, ce 'debut album' voit tous les éléments précités mixés ensemble avec conviction et un fort potentiel autant technique que pour ce qui est des compositions et de l'interprétation.
Tout au long de « What We Left Behind… », on se retrouve en présence d'une œuvre puissamment, méchamment accrocheuse à tous niveaux, qui vous capture, vous… Ah oui , mais avant d'aller plus loin, il est temps de présenter les géniteurs de cette œuvre : THYRANT, ladies and gentlemen ! THYRANT, retenez ce nom car le quintette espagnol formé en 2015, va faire parler de lui avec son Metal aux multiples sources (de IRON MAIDEN à JUDAS PRIEST, de CARCASS à SLAYER, ENSLAVED à OBITUARY) son Metal, donc, qui aligne qualité, détermination, intensité et surtout une de ces puissances qui vous rentre sous la peau avec aisance. Des fort bons titres tels que le Thrash de « E.O.S », les vibrations sombres, au chant Death teinté d'une pointe de BATHORY sur le réussi « Carving The Throne », l'instrumental « What We Left Behind… », le meilleur avec, aussi, « Delusion », « Hard Boiling », « Bury Me », pour exemples.
Fort en puissance, intense dans ses atmosphères, ses riffs, son chant Death, sa ligne rythmique basse-batterie, ses paroles, tout autant que servi par une production taillée pour le propos, « What We Left Behind… » signe pour THYRANT une entrée remarquée dans le monde du Metal : et puisque la bande démontre une carrure internationale surtout qu'elle a rejoint l'écurie du renommé label Norvégien, Indie Recordings, alors, comme une envie de les saluer par un :
welcome THYRANT ! :)
Tasunka
"What We Left Behind…" Tracklist:

01-Bury Me (Guest guitar: Lolo Casares)
02-Endless Hunt
03-Delusion
04-Damned At Midnight
05-Hard Boiling
06-What We Left Behind...
07-E.O.S (Guest guitar: Lolo Casares)
08-Carving The Throne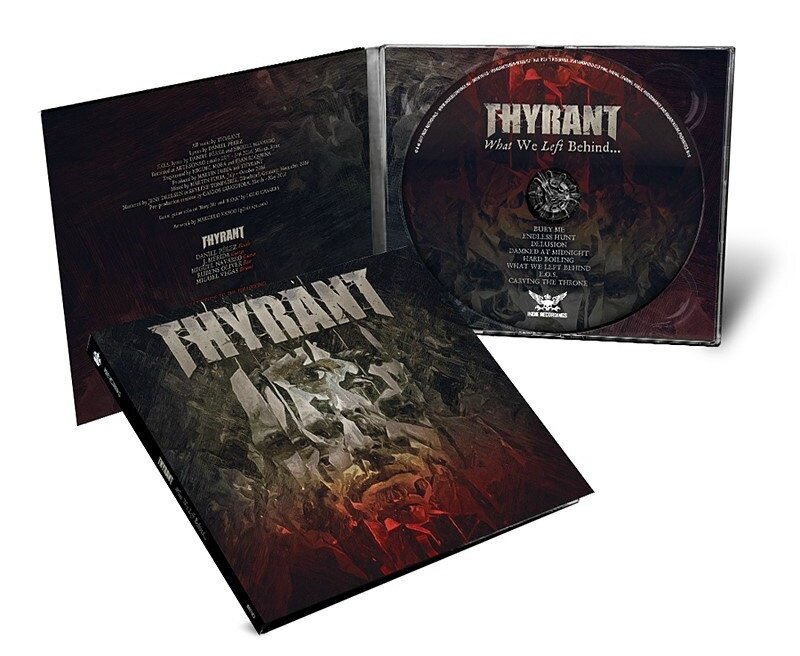 Album credits:

All music by Thyrant
Lyrics by Daniel Pérez
E.O.S.lyrics by Daniel Pérez and Miguel Navarro.
Recorded at Artesonao Estudio 23/5 - 3/6 2016, Málaga, Spain
Engineered by Miguel Mora and Fran Requena.
Produced byMartin Furia and Thyrant.
Mixed by Martin Furia, July - October 2016.
Mastered by Jens Dreesen at Skyline Tonfabrik, Düsseldorf, Germany, November 2016.
Pre-production sessions by Carlos Guardiola, March - May 2016.


---

THYRANT Line-Up:
-Daniel Pérez: V
-J. Mérida: G
-Miguel Navarro: G
-Rubens Oliver: B
-Miguel Vegas: D
---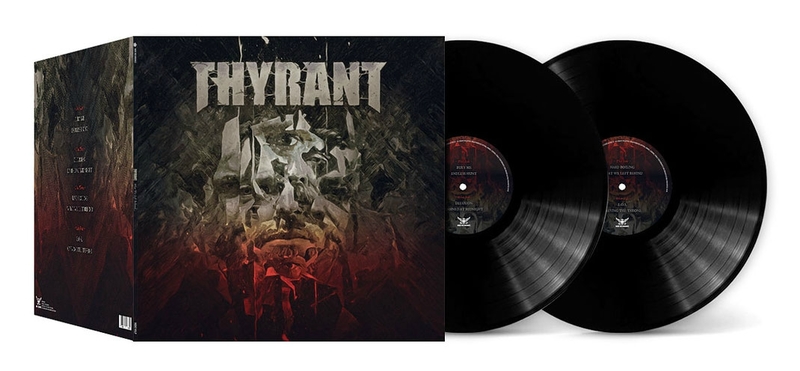 ---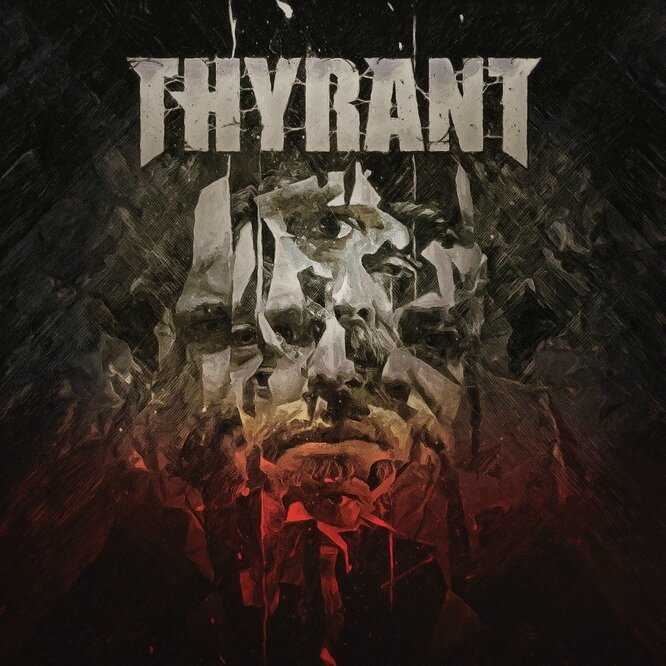 ---
11 mai 2017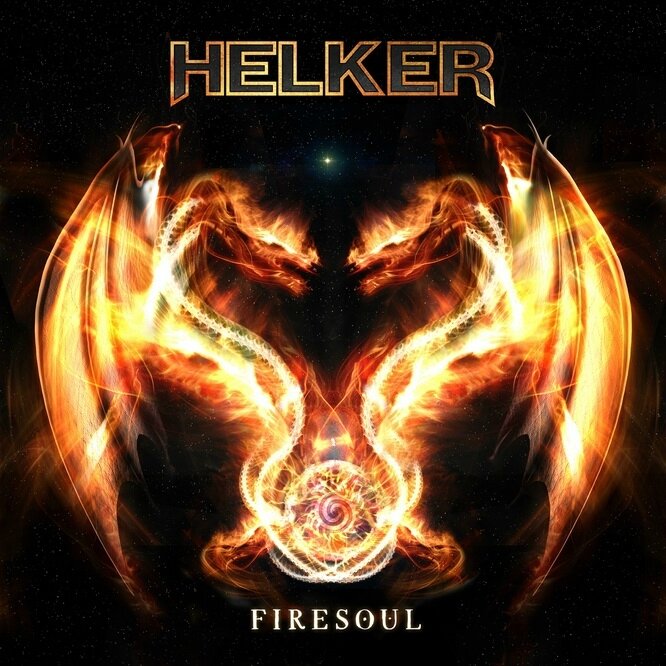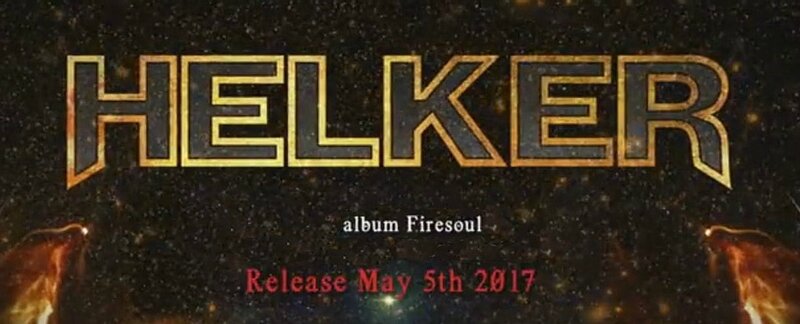 ==> "Firesoul" will also be released in a Spanish version "Alma de fuego" (which will be available digital only) on May 5th too.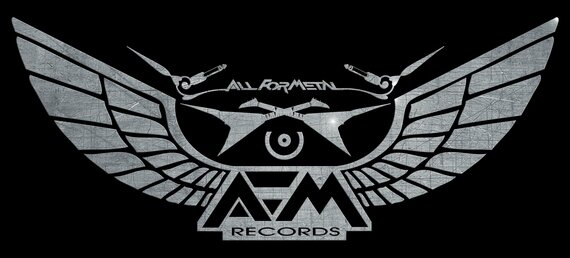 Quand HELKER, habitués à écumer les scènes Metal, se sont produits aux côtés de PRIMAL FEAR à Buenos Aires, le maitre à penser et réaliser du groupe, Matt Sinner, a été conquis par leur show au point de produire le premier album des argentins, en langue anglaise, « Somewhere In the Circle » (2013), les trois précédents étant en espagnol.
Quatre ans plus tard, les sud-américains et Matt Sinner se retrouvent et remettent le Power Metal de premier ordre de HELKER, à l'honneur, en donnant toute sa vie, sa vigueur et son ampleur à ce second effort en commun, « Firesoul ». A nouveau en anglais, le disque sort aussi simultanément dans la langue natale du quintette, avec la même signification : « Alma De Fuego ». Un titre puissant qui convient à cet album qui a bien une 'âme de feu', assurément servie avec force, dynamisme et implication totale, par la vigueur d'un Power Metal mâtiné de Hard Rock / Heavy, qui d'entrée de jeu voit ses principaux atouts nettement se démarquer : tout d'abord, les vocaux convaincants d'un chanteur de talent, Diego Valdez qui sait mettre dans l'ambiance qu'elle soit en attaque ou plus intimiste et second atout, le duo tout aussi doué et d'une belle efficacité des guitares de Mariano Rios / Leo Aristu. La section rythmique Christian Abarca (basse) / Hernan Coronel (batterie) assurant, elle aussi, sa partie.
Et que vogue le fier navire argentin pour un voyage en pleine mer 'Power Metal 'avec ses moments qui secouent pour notre plus grand plaisir, ses parties plus mid-tempos qui mettent les mélodies des plus en valeur et tel un voyage sur les sept mers du Metal, chaque morceau apporte son lot de moments forts et riches. La production de Matt Sinner ainsi que les mixage / master de Achim Köhler assurent en étant les vecteurs du large potentiel de composition et interprétation qui caractérise HELKER, permettant ainsi de donner tout sa dimension et son accroche à un album au Power / Heavy fédérateur !

HELKER confortent avec « Firesoul » ou si vous préférez « Alma de Fuego », leur place de 'groupe qui compte' sur la scène Power Metal argentine mais pas que, sur la scène Metal internationale tout simplement !

Tasunka

"Firesoul" Tracklist:

01. Genesis (Intro)
02. Fight
03. For All The Eternity
04. Playing With Fire
05. The One
06. Where You Belong
07. You Are In My Heart
08. Empty Room
09. Leaving Out The Ashes
10. Stay Away
11. Break Your Chains
12. Firesoul
13. Rise Or Fall (bonus track)
14. Neon Knights (bonus track) (Black Sabbath cover)

Mixed and mastered by Achim Köhler (Amon Amarth, Sodom, Primal Fear, Brainstorm) at Indiscreet Audio.
Produced by Mat Sinner
HELKER Line-Up:

-Diego Valdez - V
-Mariano Rios - G
-Christian Abarca - B
-Leo Aristu - G
-Hernan Coronel - D
---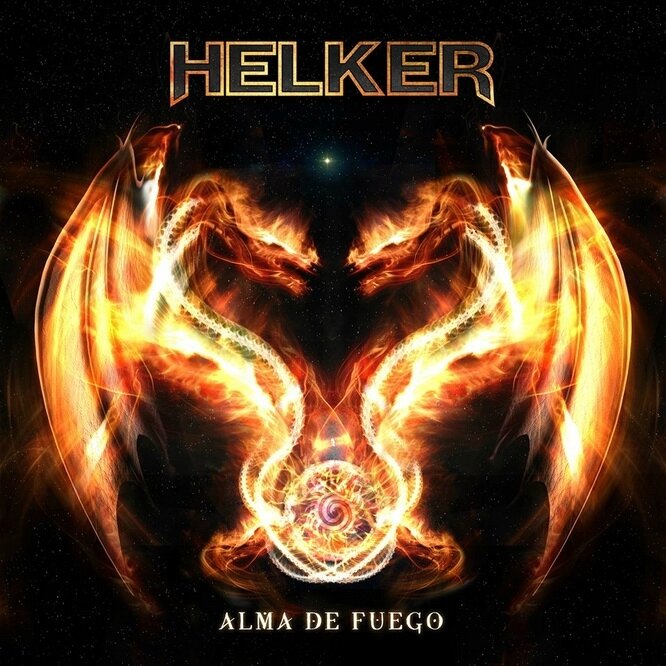 ---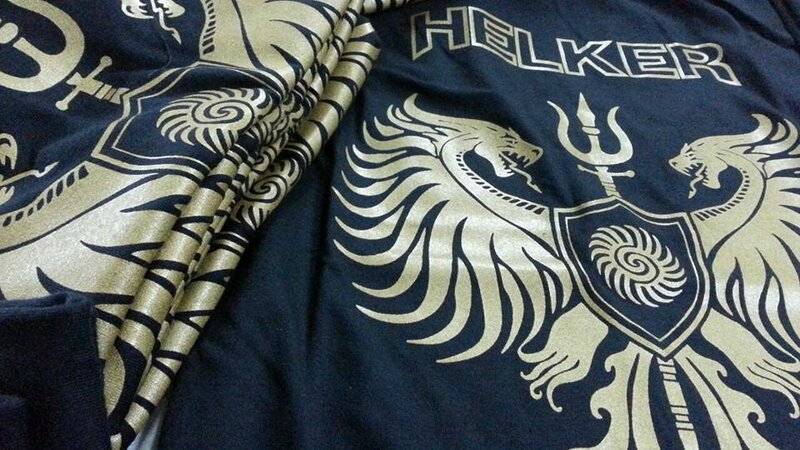 ---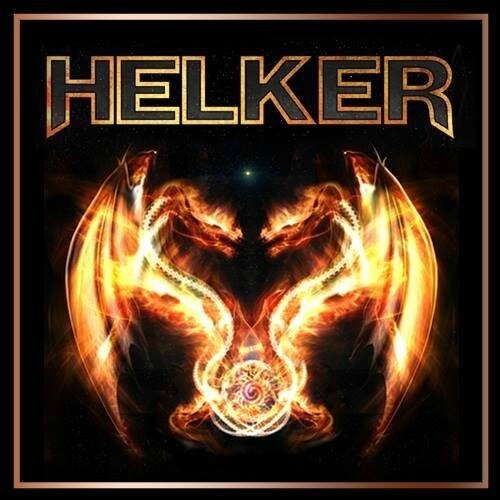 ---
07 mai 2017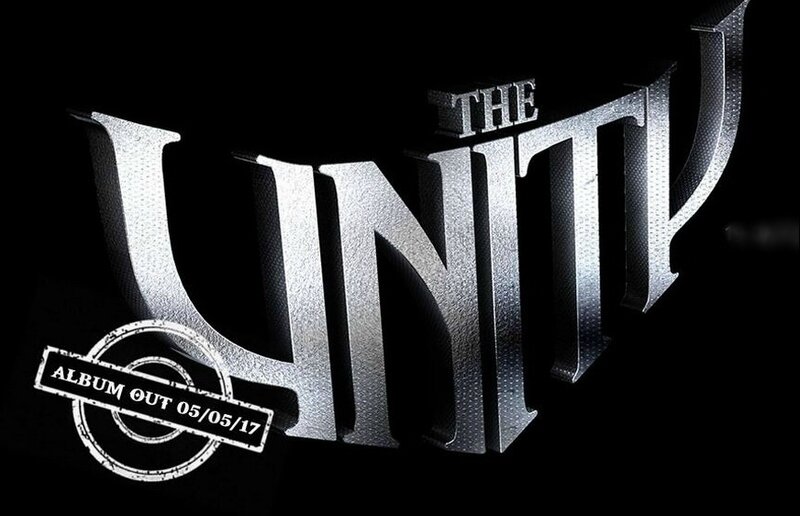 Quand le Hard Rock de première classe rencontre le Melodic Metal de première classe, quand cette rencontre au sommet fait que se tutoient avec maestria, le groove, les hymnes, les mélodies, les riffs et soli d'anthologie, l'énergie, la folie ou la profondeur et l'accroche, alors, nul doute que seuls des maitres dans leur partie pouvaient être à l'origine de ce brulot éponyme qui se fait remarquer : THE UNITY.
En effet, ce sont non moins que les références que sont Michael Ehré à la batterie et Henjo Richter à la guitare, qui sont à l'origine de la création de THE UNITY. Les familiers de GAMMA RAY auront reconnu les protagonistes qui y officient et cette reconnaissance concerne aussi un talent certain dans l'exercice de composition qu'affichent les deux artistes sans parler bien sûr, d'une maitrise des instruments qui explosent d'efficacité et de force de conviction, le chant ralliant la même qualité. Rejoints par leurs comparses notamment du side-project de Ehré, Love.Might.Kill, le duo fondateur se transforme en un sextette à la créativité aussi redoutable que son implication pour ce qui est de donner vie et pèche d'enfer à chaque titre. Pied au plancher, THE UNITY fonce, emporte et fait adhérer sans retenue à ce premier album qui multiplie les approches inspirées via cette combinaison Hard Rock – Melodic Metal dont l'essence brille ici littéralement.
Citer un titre serait réducteur, car chacun a un cachet qui vous marque de son empreinte et fait s'éclater :. Ok, « God Of Temptation », le déjanté « Close To Crazy », le superbe « Killer Instinct » qui lache les fauves et reflète une production au top, « Redeemer" ou « No More Lies », « Always Just You », « The Wishing Well », le parfum de JOURNEY du final hymnique à souhait, « Never Forget », bref, certes ces morceaux se distinguent, mais le choix est votre car chacun a de quoi trouver ses favoris, signe d'un album réussi.
THE UNITY sortent un premier disque éponyme où la classe cotoie la puissance : un indispensable d'album et de groupe dont il serait dommage de se priver !

Tasunka
"The Unity" Tracklisting Digipak:

01. Rise And Fall 5:26
02. No More Lies 5:07
03. God Of Temptation 5:27
04. Firesign 5:18
05. Always Just You 6:02
06. Close To Crazy 3:30
07. The Wishing Well 5:47
08. Edens Fall 4:30
09. Redeemer 4:54
10. Super Distortion 1:03
11. Killer Instinct 5:52
12. Never Forget 5:40


==> Produced by the musicians themselves, mostly at Ehré's own
B Castle Studio and mixed and mastered by Spain's Miquel A. Riutort at the
Psychosomatic Recording Studio.
==> Cover artwork by
Alexander Mertsch who has worked for the likes of Deep Purple, Gamma Ray, Status Quo and Europe
THE UNITY LINE-UP:

-Gianba Manenti : V
-Michael Ehré : D
-Henjo Richter : G
-Stef E : G
-Jogi Sweers : B
-Sascha Onnen : K
---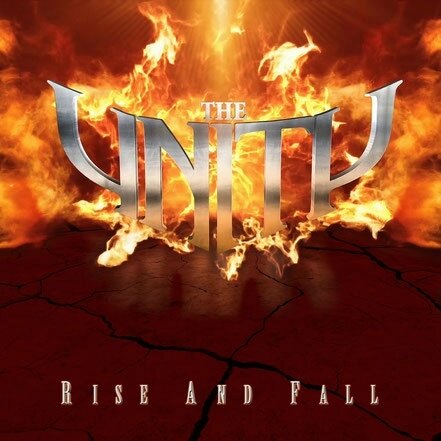 ---
---
---
06 mai 2017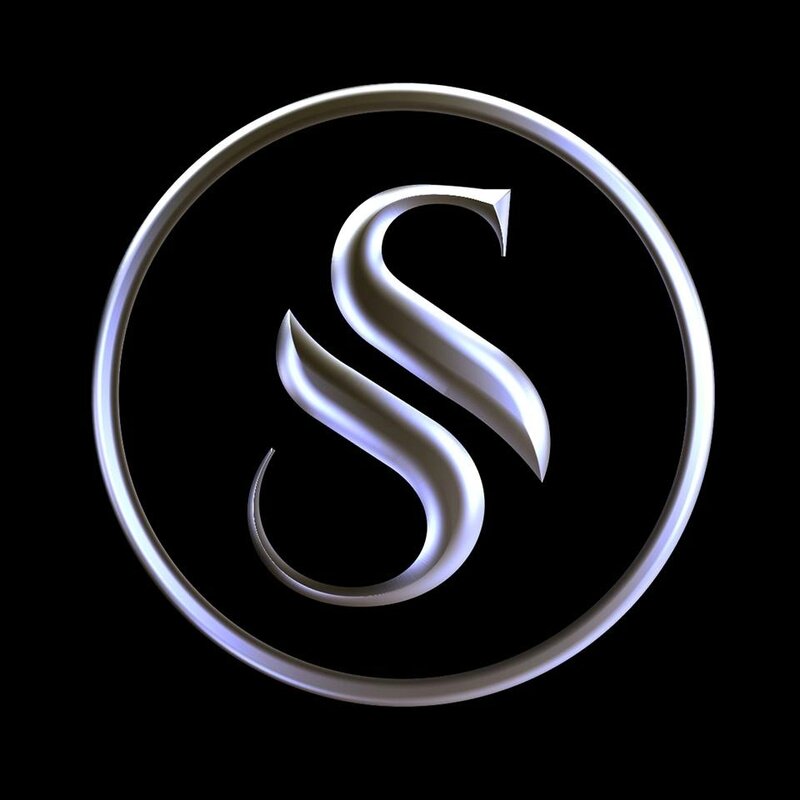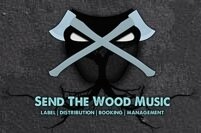 Et voilà, fallait bien que cela arrive ! Quoi ? Un coup de cœur, vous savez de ceux qui vous collent une claque et le plus amusant, c'est que cela vous laisse un sourire ravi aux lèvres et que vous en redemandez. Un coup de cœur, donc, pour les talentueusement déjantés bien inspirés et artistes incontestables s'il en est, (si, si, tout ça) qui composent ce fleuron du Metal Progressif libre comme l'air pour mêler les genres, qu'est donc, SuperScream.
Il tardait d'avoir un successeur au salué, « Some Strange Heavy Sound » (2011) et voici que « The Engine Cries » déboule dans les lecteurs en une belle surprise d'album, qui valait l'attente : tous les atouts du groupe, qualité des compositions, audace musicale, inspiration, détermination, répondent en effet à l'appel pour dix nouveaux titres qui n'en finissent pas de faire adhérer avec une palette riche, sans frein ni barrière, juste l'inspiration, le punch et les mélodies à leur maximum, libre comme l'air et une palette, donc, servie par une technique de premier ordre, doublée d'une passion qui n'a d'égale que la détermination, l'investissement d'une formation en pleine possession de ses moyens et de… ah oui et de, cerise sur la galette, une pointe d'humour, qui scelle le propos.
Les réussis pochette et artwork éclairent sur ce à quoi s'attendre avec ce second opus : de la richesse, de l'audace, pour un Metal progressif teinté World Music qui manie avec adresse Hard Rock, Heavy, une pointe Funk ou Jazz et secoue le tout comme si c'était normal. En somme, comme le dit la troupe en personne, SuperScream: c'est du Metal Progressif, World Metal et qu'est-ce que c'est bon, quand c'est bien inspiré et fait comme ça, a-t-on envie de rajouter. N'oublions pas, enfin, de répéter l'épice indispensable dont le groupe savoure l'impact : un gros son, qui scelle la belle sensation et accroche, délivrée par SuperScream via leur second effort.

Alors, mesdames et messieurs, attachez vos ceintures et bienvenue à bord du vol SuperScream, qui continue son ascension vers les sommets et pied au plancher, gros son et dynamisme de ses alchimistes de membres inclus, s'il vous plait !
« The Engine Cries » ne va pas vous laisser indemne et vous allez aimer ça ;)
Enfin, 'last but not least', il est à signlaer qu'un DVD live arrive à grands pas pour 2017, pour un show apporté par SuperScream qui va donner une nouvelle dimension à leur musique !

Tasunka

(Voir aussi l'autre coup de cœur hexagonal et à la carrure internationale, aussi signé chez Send The Wood Music : HyperDump)
==> Artwork by Stan W Decker
---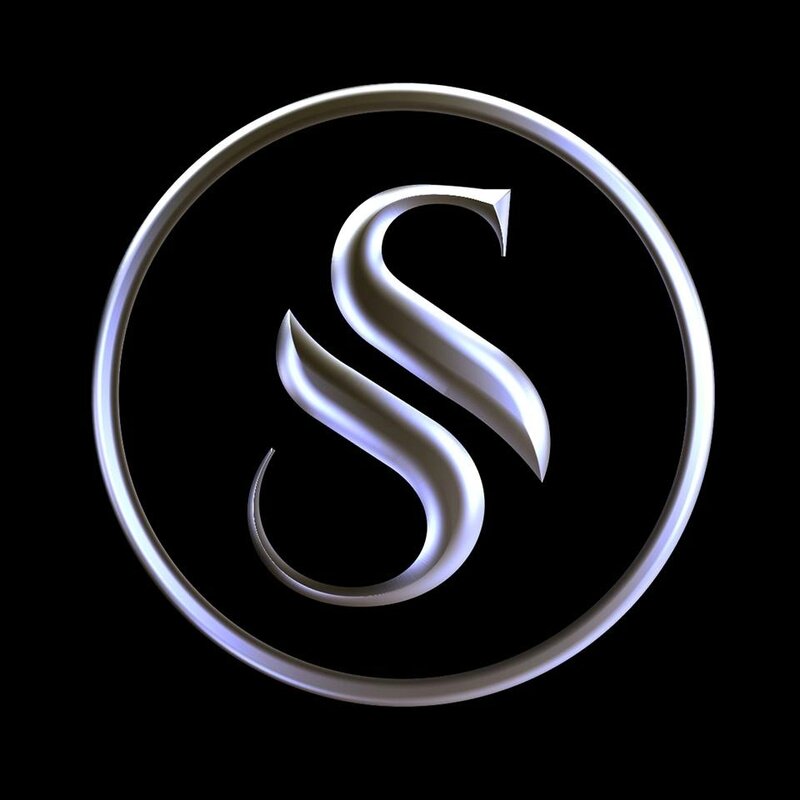 SuperScream Line Up:
-Eric Pariche : V
-Phil Vermont : G / songwriting
-Daniel Sminiac : G
-Stéphane Lescarbotte : B
-Martin Mabire : D
---
---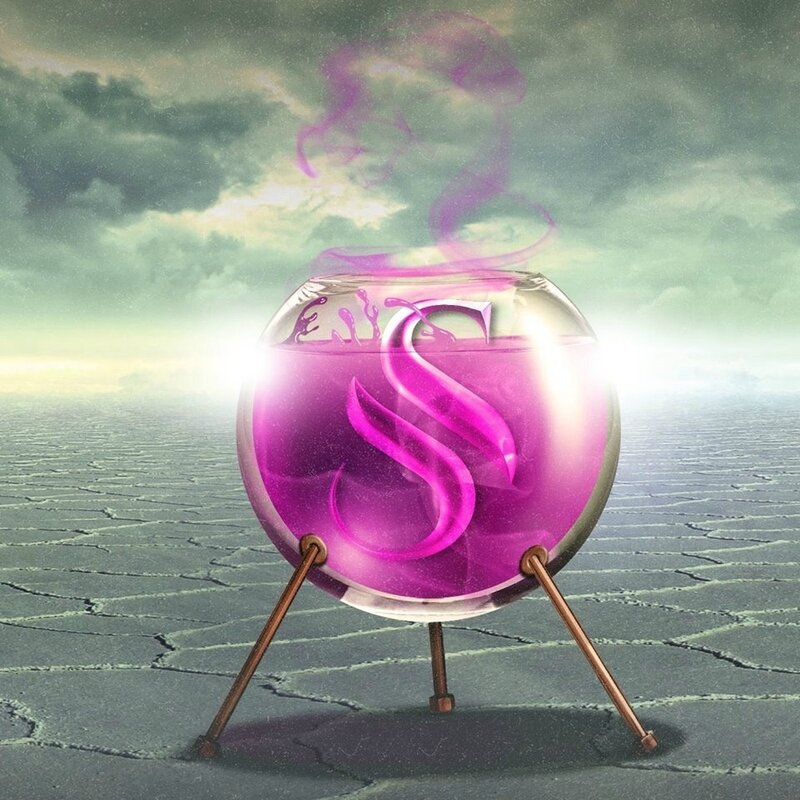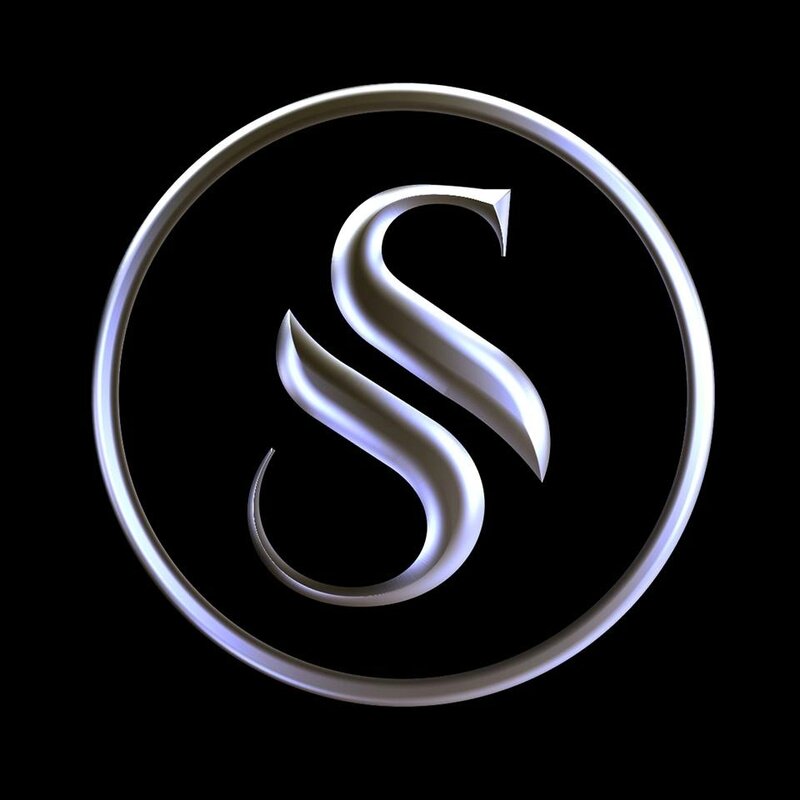 ---
05 mai 2017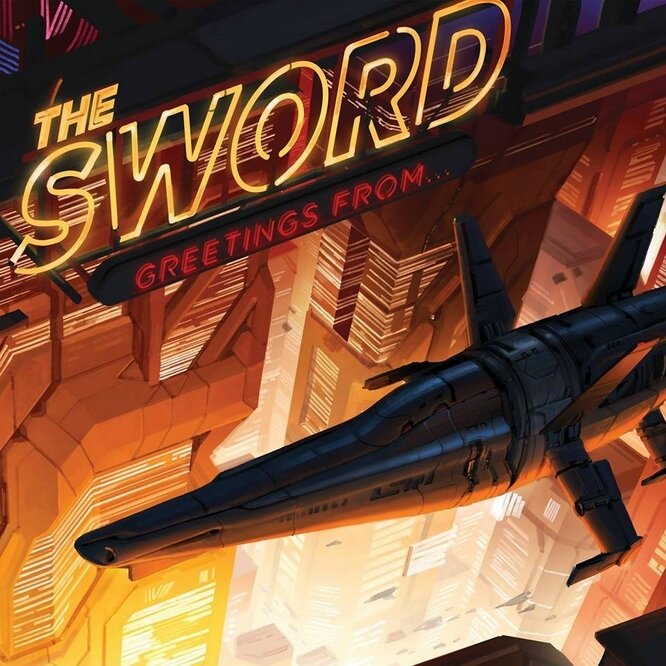 Release date: May 05th, 2017
Un live de THE SWORD était attendu comme jamais, d'autant que le groupe n'en avait encore sorti aucun, alors qu'ils n'ont cessé de se distinguer sur albums studios, et rallier un nombre conséquent de fans à leur Metal Stoner qui sait se montrer varié, très classe et naturellement groove à la fois, un Stoner qui sait tutoyer le meilleur du genre ainsi que du Doom ou du Heavy Rock seventies en appoints. Enfin, l'attente va cesser et « Greetings From… » va pouvoir combler ce manque et montrer de quoi la troupe est capable hors studio, lors d'une captation live.
Là, le premier constat est que l'on est effectivement en présence d'une formation de qualité en concert, pas de doute à ce sujet, mais le bémol vient néanmoins de cette impression d'un live inégal dans son ensemble.
Si les projecteurs sont plutôt braqués sur les morceaux de leur dernier et fort bon album « High Country » (2015 – chronique ici), dont « Buzzards », "Tears Like Diamonds », « Agartha », « Mist & Shadow », les classiques tels « The Horned Goddess », « Tres Brujas », pâtissent un tant soit peu de bénéficier de moins d'attention dans leur traitement, comme s'ils étaient bienvenus mais pas soulignés autant que les dernières compositions. La saturation en live n'aidant pas, il faut avouer. Certes, le genre pratiqué implique de la saturation, mais pas au point de voir les vocaux s'étouffer parfois dedans.
Disons que « Greetings From… » a de quoi accrocher et possède les qualités indéniables d'un groupe qui assure, mais pas au point, cependant, d'avoir totalement répondu à toutes les attentes et pas au point non plus de faire de ce premier live album, un inoubliable.
THE SWORD sont et restent indéniablement un incontournable de groupe sur album studio, juste que cette première captation scénique est bonne mais aurait pu se montrer plus à la hauteur des attentes et prouver combien le groupe l'est tout autant, incontournable, sur scène: ok, les attentes étaient fortes vue la qualité de THE SWORD, ceci expliquant cela !

Tasunka
"Greetings From…" Track-Listing:
01. Buzzards (4:23)
02. Chronomancer (7:42)
03. Maiden, Mother & Crone (4:16)
04. Tears Like Diamonds (3:47)
05. Mist & Shadow (5:17)
06. Agartha (1:22)
07. Tres Brujas (4:15)
08. John the Revelator (3:31)
09. The Horned Goddess (7:36)
THE SWORD Line-Up:
-Bryan Richie: B
-J.D. Cronise: V/G
-Kyle Shutt: G
-Santiago Vela III: D
---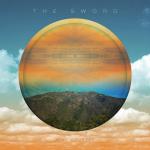 ==> « High Country » (2015 – Chronique: ici / French Review: here)
---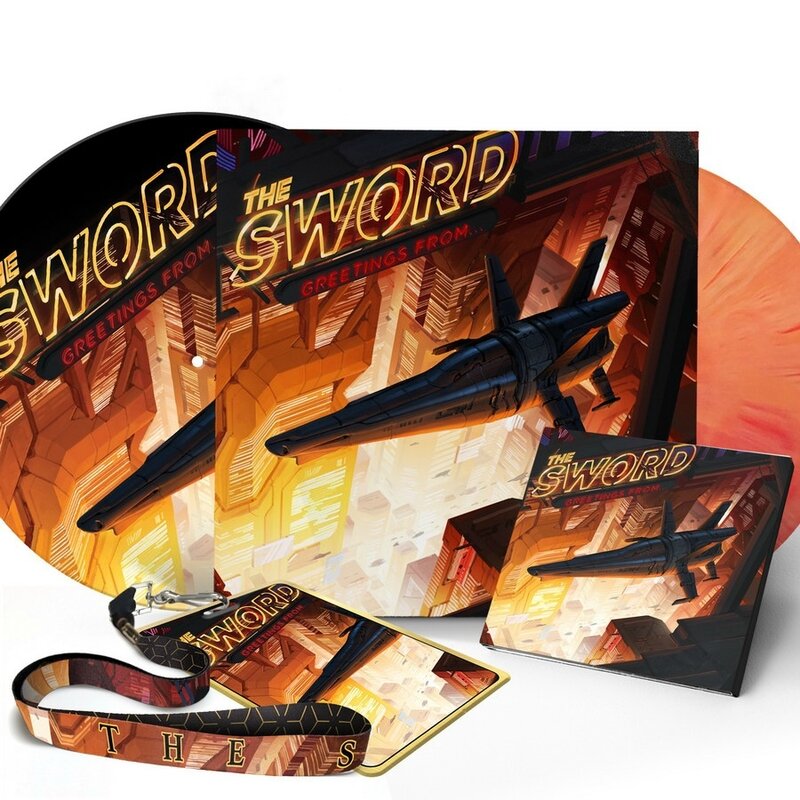 ---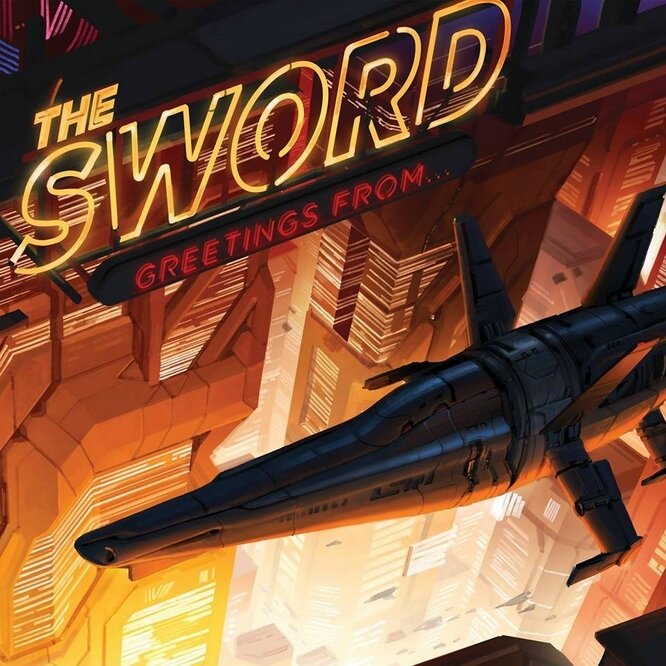 ---