31 janvier 2007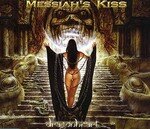 MESSIAH'S KISS "Dragonheart"
(SPV/ Distr. Replica Records)
En 2002, MESSIAH'S KISS avaient fait sensation auprès des amoureux de Heavy en sortant leur premier album "Prayer For The Dying", un must bourré de dynamisme et de titres parlants à souhait sur disque et en live, puis à nouveau au cœur de l'actualité un peu plus tard avec "Metal" aux morceaux toujours bons mais qui péchait par une production moins adaptée au Heavy énergique du groupe et enfin en 2007, ils sont de retour et de quelle belle manière encore avec un très bon troisième disque: "Dragonheart" à faire bondir les chevelures dans les airs en headbangant. MESSIAH'S KISS, c'est à ce jour un quartet au chanteur américain à la voix qui fait impression: Mike Tirelli (HOLY MOTHER) et aux musiciens d'outre Rhin tout aussi compétents à leurs postes respectifs de batteur, guitariste et bassiste d'acier, à savoir dans l'ordre Ed aux tambours-double grosse caisse de guerre, Georg aux guitares à l'attaque redoutable et Wayne à la basse carrée en diable. A noter qu'après le départ, pour raisons personnelles, du deuxième et lead guitariste Alex, le groupe ne pouvait pas envisager la musique de MESSIAH'S KISS sans duo de guitares, alors pour l'enregistrement et en attendant de trouver un remplaçant ou un retour d'Alex, qui sait ? c'est le producteur de "Dragonheart" et ami de longue date, Herman Frank (ACCEPT, VICTORY) qui s'est mis aux guitares et avec bonheur, l'homme étant doué pas de doutes à la fois à la six cordes et pour ce qui est de faire sonner un album. En somme, entre bon son, hymnes à faire chanter en chœur un sourire sur le visage entre deux reprises de souffle comme sur "Thunders Of The Night", "The Ancient cries", "Dragonheart", entre accroche réelle façon JUDAS PRIEST qui fait battre des pieds en rythme absolument tout au long des 11 morceaux de "Dragonheart", bref, face à autant de qualités, que faire d'autre si ce n'est se laisser emporter par le souffle du Dragon ? Aucun compromis et Heavy pur souche, tel est le mot d'ordre des protagonistes de MESSIAH'S KISS et c'est tant mieux, alors on en redemande et attend avec impatience la sensation assurée en live :)
TASUNKA
22 janvier 2007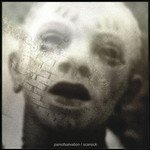 PAIN OF SALVATION "Scarsick"
(InsideOut / distr. Replica Records)
Daniel Gildenlöw est non seulement au chant, guitare, mais aussi basse à présent et bien sûr, compositions des titres inoubliables et uniques par leur atmosphère comme seul sait en créer PAIN OF SALVATION. Et avec le nouvel album du groupe: "Scarsick", lui en co-opération avec ses 3 complices de guitariste, clavier et batteur, tous nous offrent une heure de grace véritable made in POS. Ce concept album qu'est le sixième opus des suédois est d'un classe et d'une accroche tout simplement incroyables. C'est au delà des mots tant chacun des morceaux s'enchaîne avec l'autre en un ordre et une attaque ciselés comme un diamant et les mélodies, les diverses ambiances sont de vrais joyaux faisant de "Scarsick" l'un des tous meilleurs albums dans l'univers Métal du moment et certainement encore pour les années à venir. Tout comme D:A:D et leur superbe opus "Scare Yourself", POS et "Scarsick" viennent nous rappeler ce que très bonne musique veut dire tout autant qu'éclate totale en écoutant encore et encore les mêmes titres inoubliables. Tout vous rentre en tête du moindre riff, aux accords et arrangements ou vocaux et chœurs et on est littéralement transporté dans l'univers des suédois. A noter dans la série des innombrables bons moments que recèle cet album, les tours de force sur "America" et son refrain aux accents du film "West Side Story" et sur "Disco Queen" qui vous replongera dans l'ambiance disco pour une critique acerbe de la prostitution de l'âme. "Scarsick" un must !!!!!!!
TASUNKA
21 janvier 2007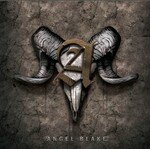 ANGEL BLAKE "Angel Blake"
(Metal Blade Records / Distr. Nocturne)
OK cet album remonte déjà à 2006, mais l'envie se faisait d'en reparler parce qu'il est tout simplement prenant cet ANGEL BLAKE avec ses 10 titres bardés d'émotion à fleur de riffs, de vocaux. L'énergie étant aussi de la partie pour mettre l'atmosphère au top de sa forme, le résultat de ces ex: THE CROWN et TRANSPORT LEAGUE comble assurément les espérances. Sur une production collant au mieux, l'esprit du grouope s'anime et s'exprime en beauté; en effet, le son assure véritablement sa partie puisque celui-ci sait rendre rudes les guitares rythmiques ou en soli, rendre clair le chant mais avec une vraie profondeur pour cette voix torturée qui fait mouche et que dire enfin des rythmiques certes classiques, si ce n'est qu'elles sont, elles aussi, d'un bon rendu et d'efficaces piliers de soutien pour l'ensemble des morceaux. Difficile de ne pas adhérer à ces puissants en force et feeling que sont "Retaliate", "Self-Terminate", "Solitude, My Friend", "The Forsaken" ou le titre final avec un contraste mélancolique encore plus marqué: "..'Til The End". ANGEL BLAKE peut être fier d'avoir non seulement produit un très bel album, mais aussi d'avoir une marque de fabrique reconnaissable avec un Heavy mélancolique de belle facture. Vraiment recommandable, en résumé.
TASUNKA