06 septembre 2017
Quitte à être un festival qui fait couler de l'encre, autant qu'elle soit indélébile !
Le contexte :
L'univers de la musique métal a toujours été bercé par les codes et les arts du tatouage, et c'est avec plus de 2200 flashs réalisés dans l'enfer de Clisson en juin dernier, que le Hellfest affiche un nouveau record de peaux encrées à l'effigie du festival ! Face à une telle marque de respect et de fidélité de la part de nos fans,
nous sommes heureux de proposer en partenariat avec le salon de tatouage parisien : La maison des tanneurs, notre premier " HELLFEST TATTOO DAY".
Cette rencontre inédite aura lieu à Paris, le samedi 30 septembre de 14h00 à 20h00, directement dans le salon de La Maison des Tanneurs. Lors de cette journée spéciale, 4 tatoueurs proposeront leurs services gratuitement en immortalisant le célèbre "H" du Hellfest (Flash de 4 cm ou 2 cm*) sur la peau des fans du festival - voir ci-dessous pour les conditions d'inscriptions.
A partir de 20h30, la soirée se prolongera juste à côté, au Dr Feelgood - les halles. Nous proposerons un goodie offert aux participants du « HELLFEST TATTOO DAY » et nous ferons gagner le premier pass 3 jours pour le Hellfest 2018 et de nombreux cadeaux !
* voir la grille flash "H" dans les commentaires facebook !
**********
Quelques mots sur la Maison des Tanneurs :
Musiciens, amateurs de musique extrême et fans du festival Hellfest jusqu'aux origines du Fury Fest C'est par le biais de la musique Métal et de ses nombreuses déclinaisons que Seb Otis et Romain Giner ont pénétré l'univers du tatouage et créé la Maison Des Tanneurs. Situé en plein cœur de Paris au pied de l'église St Eustache La maison des Tanneurs est un salon atypique. Avec une décoration de caractère, le salon suscite la curiosité et attire l'œil du passant qui pénètre dans un univers fascinant composé de multitude de pièces de cabinet de curiosité. (Crânes humains côtoient, pièces de taxidermie, antiquités, insectes, ou encore reptiles dans du formol.) La Maison des Tanneurs a forgé sa réputation en proposant un esprit unique qui réside tant dans l'ambiance qui se dégage du lieu que dans l'approche artistique de son équipe de tatoueurs tous fans de métal. La Musique extrême fait part intégrante de la vie de ces artistes tatoueurs elle transcende l'essence de leurs inspirations au quotidien. Depuis sa création il y a six ans, La maison des Tanneurs s'efforce de répondre au mieux aux demandes des clients afin d'aboutir à leur projet en proposant des pièces originales, uniques, et personnalisées.
Ici la patte unique de chacun des tatoueurs rejoint l'esprit sombre et singulier de la boutique pour y former cet univers particulier qui forge son nom et sa réputation.
A l'origine spécialisé dans le « Dark » et le Noir et Gris, le salon a su ouvrir son spectre de compétence en passant du réalisme pur et dur jusqu' à l'ornemental, on y retrouve aussi parfois une inspiration plus traditionnelle et colorée.
La Maison Des Tanneurs - 19 rue du Jour 75001 Paris. Metro Chatelet les Halles / Etienne Marcel Tel : 01 40 26 11 65 - lmdtparis@gmail.com
***********
Les artistes tatoueurs qui participent au HELLFEST TATTOO DAY:
- Kurv // Tatoueur résidant depuis 6 ans // Son style se démarque dans le réalisme noir, avec de forts contrastes clair-obscur.
- Jimi Jugio // Tatoueur résidant depuis 4 ans // Son style est basé sur le traditionnel, le surréaliste et le "dotwork" revisité par ses soins.
- Asphyx// Tatoueur résidant depuis 1 an // Son style macabre se caractérise dans le "blackwork" et le "dotwork", l'univers gore et décalé des films d'horreurs et du blackmetal.
- Marcus // Tatoueur en guest // Son style est d'inspiration, geek/cartoon/horror-movies.
***********
Le fonctionnement du HELLFEST TATTOO DAY :
Nous vous donnons rendez-vous de 14H à 20h00 à la Maison des Tanneurs pour enregistrer votre participation au « HELLFEST TATTOO DAY ». Nous vous remettrons un ticket d'inscription divisé en 3 coupons référencés avec le même numéro unique ! Une partie du ticket sera à toujours garder sur vous, une autre sera à glisser dans l'urne de sélection des gagnants des tatouages gratuits. La troisième partie du coupon vous servira quant à elle dans la soirée. Nous tirerons donc 3 gagnants au hasard toutes les 20 minutes, les gagnants présents à l'appel passeront immédiatement sous les aiguilles des tatoueurs en faction ! Afin de gagner du temps, nous vous invitons à réfléchir en amont sur le format (4cm ou 2 cm) et l'emplacement du flash Hellfest désiré ! Si votre numéro n'a été tiré à aucun moment, n'oubliez pas que la soirée continue des 20h30 au bar Dr. Feelgood ( halles ) ou vous pourrez à l'aide de la dernière partie de votre ticket, récupérer gratuitement votre gobelet collector** « HELLFEST TATTOO DAY » et participer à la tombola pour gagner quelques cadeaux dont 1 cheque cadeau tatouage d'une valeur de 100€ à la maison des tanneurs, du merchandising et 1 pass 3 jours pour le Hellfest 2018 ! Le tirage aura lieu à 00h00 directement au Dr. Feelgood – les halles - Bonne chance à tous !
HAPPY HOUR prolongé jusqu'à 21h00 - & « Tu as un tatouage Hellfest sur toi, tout frais ou originaire des premières années ? le Dr Feelgood t'offre un shot avec ta première pinte ! »
** photo du gobelet pinte collector en commentaire facebook
Dr Feelgood les halles - 37 rue Quincampoix, 75001 ParisMetro Chatelet les Halles / Etienne Marcel / Rambuteau Tel : 01 77 13 38 30
**************
FAQ :
- Puis je choisir le tatoueur qui va me faire mon flash ?
Non, nous sommes sur des formules flashs simples, nous vous attribuerons votre tatoueur !
- Puis je modifier le motif, la couleur ou sa taille ?
Nous restons sur 1 seul motif, avec uniquement deux formats disponibles (4 cm ou 2 cm), uniquement en NOIR !
- Quelles zones puis-je me faire tatouer ?
Toutes les zones sont acceptables sauf : la paumes des mains, la plante des pieds, l'intérieur de la bouche, les doigts et les parties génitales
- Puis-je être accompagné d'un ami lors de la ma session de tatouage ?
Non, pour des raisons de confort, de concentration et d'intimité, nous n'autorisons aucun accompagnateur dans la cabine de tatouage !
- Puis je réserver en avance mon créneau de passage ?
Non, avec cette formule, l'agenda de la journée serait remplis en moins d'une heure, à chaque créneau libre des tatoueurs, un numéro est tiré au sort, si vous êtes présent lors du tirage vous passez immédiatement sous les aiguilles !
- Comment récupérer un numéro ?
Dès votre rentrée dans le salon de tatouage, vous recevrez immédiatement un ticket composé de 3 coupons ( un coupon numéroté à conserver sur vous TOUTE LA JOURNEE et TOUTE LA SOIREE pour justifier votre participation, un coupon avec le même numéro à plonger dans l'urne destiné au tirage au sort de la séance tatouage, et un dernier coupon, toujours avec le même numéro à présenter au drfeelgood pour récupérer votre cadeau ( verre pinte collector* ) et qui vous servira à participer à la tombola pour gagner quelques cadeau dont unpass 3 jours Hellfest 2018 ( - *300 exemplaires uniquement )
- Combien de temps dure la séance de tatouage ?
Afin de pouvoir prendre le temps de poser le flash, de discuter avec le client, nous sommes sur des roulements de 20 min. 3 ateliers mis en place pour un 4eme de repos ! Ce qui représente 9 tatouages par heure !
- Si mon numéro est tiré au sort et que je ne suis pas là ?
Si vous ne répondez pas présent à l'appel de votre numéro, votre bulletin est remis dans l'urne à chaque tirage ! L'intérêt est qu'à chaque appel vous avez la chance de pouvoir être tiré au sort, que vous arriviez en début de journée, ou en fin ! Si votre numéro est tiré lors de la tombola du pass 3 jours, un autre numéro sera tiré immédiatement après rendant votre participation caduque !
- A quelle heure est le tirage au sort du pass 3 jours ? Et où ?
Le tirage au sort aura lieu au Dr. feelgood des halles, à 00h00 pétante ! Notez qu'il n'est pas obligé d'avoir été tatoué pour participer à la tombola, il faut par contre récupérer obligatoirement un numéro de participation à la maison des tanneurs dans l'après-midi !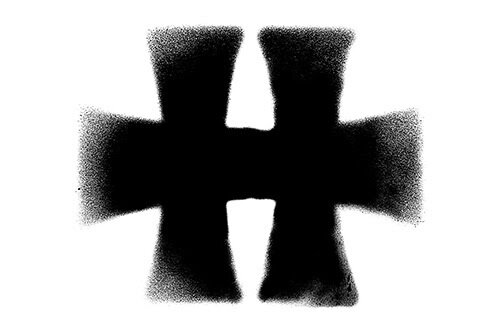 ---
31 août 2017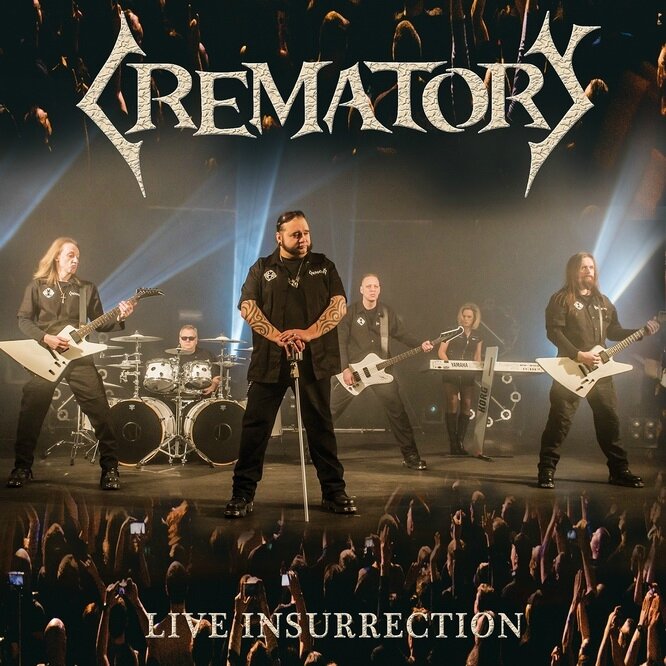 Quand, en 2016, on tourne vingt cinq années d'une carrière placée sous le signe du succès, ponctuée d'un arrêt suivi, fort heureusement, d'une reprise saluée de tous, de changements de line-up pour, au final, se voir reconnu d'un statut de groupe Goth Metal de référence, normal d'avoir envie de sceller cette célébration par un nouveau live, alors, quoi de mieux que de réaliser une captation du concert donné lors d'un des musts de festivals de Metal qu'est le 'Bang Your Head' allemand ?
CREMATORY l'ont fait et bien fait, puisque leur « Live Insurrection » est à classer dans la catégorie des DVD/CD live qui s'apprécient du début à la fin. La patte CREMATORY se pose, ici, avec toutes les force et groove qui le caractérisent le sextet, se pose, donc, sur chacun des titres d'une set-list judicieusement choisie pour couvrir la gamme qui caractérise les allemands, à savoir un Metal Gothique aux accents Indus habilement mixés avec les cotés brut et groovy. Dynamiques, la puissance et l'accroche des guitares sont fidèles au poste, leur habileté se mêlant à la fois à l'énergie de la batterie épaulée par une basse complice, au coté hypnotisant des claviers qui vous hantent, ainsi que, bien sûr, au duo voix claire / voix en growl Death, un duo qui fonctionne à plein en sachant générer une force de persuasion vocale où les timbres de voix se complètent et participent, avec les instruments, à créer une alchimie qui donne à la fois envie de headbanger quand le rythme est en attaque ou de lever les cornes hautes quand l'instant se voit plus axé sur le feeling.
Son bien géré, groupe en pleine possession de ses moyens et qui affiche un plaisir flagrant d'être là, public bien présent et qui le fait sentir, en somme, tout y est pour faire de
« Live Insurrection » une invitation qui ne se rate pas, surtout quand c'est une pointure du Metal Gothique comme CREMATORY qui vous invite à passer un bon moment en sa compagnie et aux côtés d'un public du Bang Your Head conquis.
Comme le dit CREMATORY : « 25 years of fucking Rock'n Roll » ! :)

Tasunka
==> Release Date: 08 / Sept /2017
(Territory : World)

==> CD (DigiPak) :
01. Intro 2:45
02. Misunderstood 3:47
03. Fly 6:11
04. Greed 4:37
05. Tick Tack 4:07
06. Instrumental 1:32
07. Haus mit Garten 5:23
08. Ravens Calling 4:27
09. Pray 4:54
10. Everything 4.54
11. Instrumental 2:30
12. Shadowmaker 4:44
13. The Fallen 4:26
14. Höllenbrand 3:46
15. Die So Soon 4:49
16. Kommt näher 4:28
17. Tears Of Time 8:59

==> DVD : NTSC, Region Code: 0, Running Time: approx. 100 min
01. Intro
02. Misunderstood
03. Fly
04. Greed
05. Tick Tack
06. Instrumental
07. Haus mit Garten
08. Ravens Calling
09. Pray
10. Everything
11. Instrumental
12. Shadowmaker
13. The Fallen
14. Höllenbrand
15. Die So Soon
16. Kommt näher
17. Tears Of Time
"Monument" – Videoclips :
01. Misunderstood
02. Ravens Calling
03. Haus mit Garten
04. Everything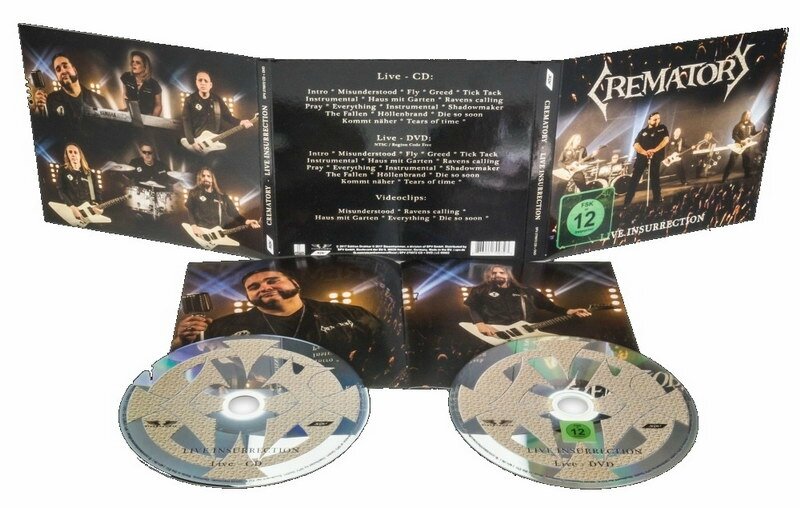 ---

CREMATORY Line-Up:
-Felix Stass – Vocals (raw growls)
-Jason Mathias – Bass
-Tosse Basler – Guitar & clean Vocals
-Rolf Munkes – Guitar
-Katrin Jüllich – Keyboards & Samples
-Markus Jüllich – Drums & Programming
---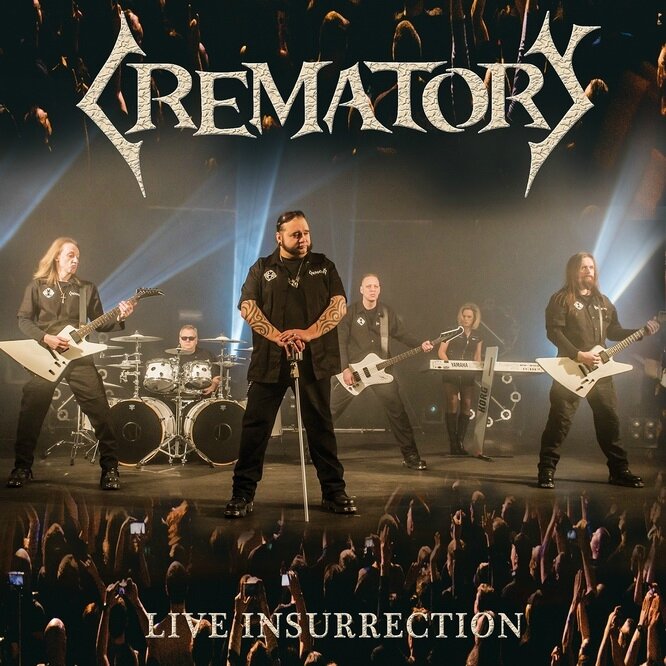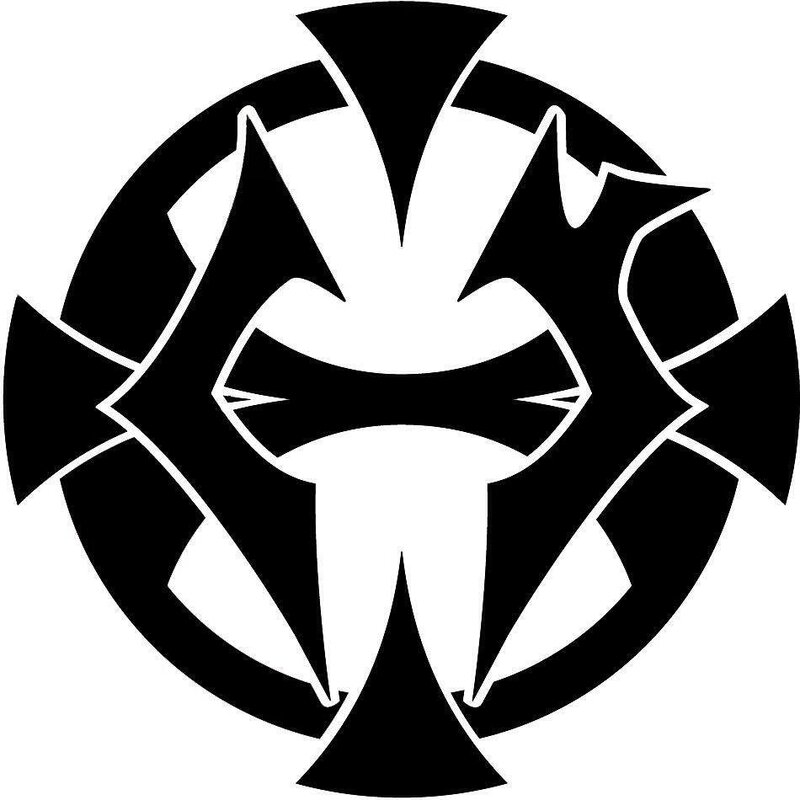 ---
29 août 2017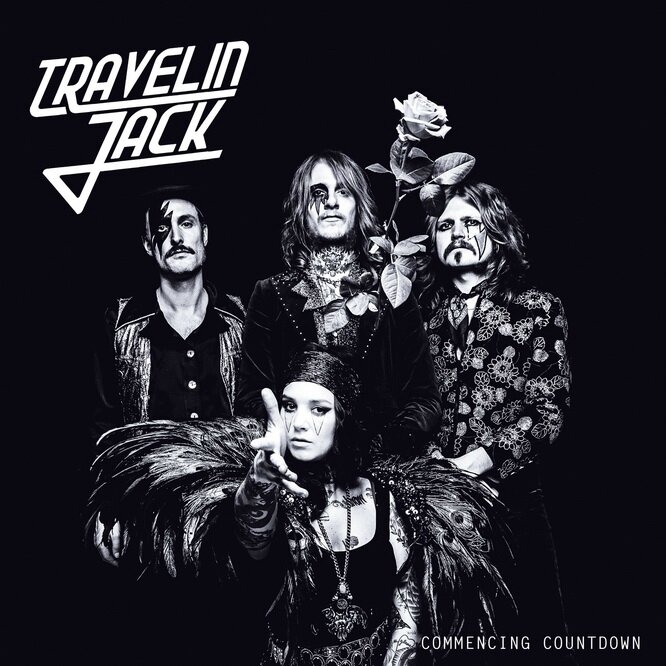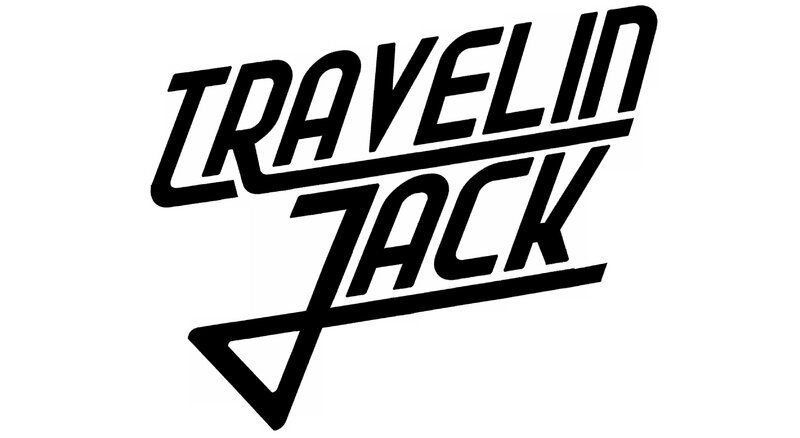 Plus groovy, au tempo un tant soit peu ralenti par rapport à leur premier opus (« New World » – 2015) mais sans pour autant perdre en force et avec une envie flagrante d'expérimenter, de pousser plus loin l'expression artistique de leur Hard Rock retro seventies et sans age à la fois, les allemands de TRAVELIN JACK font impression avec leur seconde offrande, « Commencing Countdown ».
Un vent de liberté et d'une belle inspiration courent, en effet, le long des titres où se retrouve en pleine et réussie évolution, la patte convaincante de TRAVELIN JACK, ce mélange de Rock authentique, de talent et de naturel aux instruments et vocaux, qui a déjà fait se distinguer la troupe de Berlin : dynamisme et chaleur festive, feeling et profondeur sont au rendez-vous, mêlés en un cocktail de Rock/ Hard Rock au groove à large spectre aussi imparable que sa force de persuasion venue d'un Rock nourri à la 'fine rudesse' des origines du genre.
Aussi brillante que leur look seventies à paillettes avec maquillage assorti que le légendaire David Bowie époque Ziggy Stardust n'aurait pas renié et surtout, avec une attitude Glitter retro mais forte et assumée de la part du quatuor, la musique de TRAVELIN JACK mouture 2017, se remarque et marque. La voix forte et à la large palette de Alia Spaceface pose l'ambiance, répondant à son complice malicieusement doué, Flo The Fly, qui forme avec elle, un duo de guitaristes qui en ont sous le pied pour générer l'accroche, épaulés dans leurs méfaits par les basse et batterie non moins efficaces de, respectivement, Steve Burner et Montgomery Shell. Des morceaux tels que le très bon et riche « Galactic Blue », l'optimistiquement (néologisme, certes) dynamique « Keep On Running », l'accrocheur « Journey To The Moon », caracolent en tête mais il faut le reconnaître, talonnés (à plateforme) de près par « Miracles », « Land Of the River », « Cold Blood », « What Have I Done », notamment. En fait, la palette est riche et bien léchée, tout autant que solidement authentique, de quoi trouver satisfaction, d'autant que ces fous de Rock ont bénéficié d'une production analogique et bien menée qui a su rendre toute la vie, la chaleur qui animent leur Hard Rock et son interprétation colorée.
Enthousiastes, déterminés, passionnés, sans compromis, les TRAVELIN JACK ont bel et bien le compte à rebours d'entamé avec leur second album, celui de l'ascension vers les sommets, la reconnaissance de leur art et « Commencing Countdown » en est, assurément, l'une des marches. Leur récente signature chez Steamhammer / SPV, devrait, d'ailleurs, bien les épauler en cela.
Groupe de valeur en vue, il se nomme TRAVELIN JACK !
Tasunka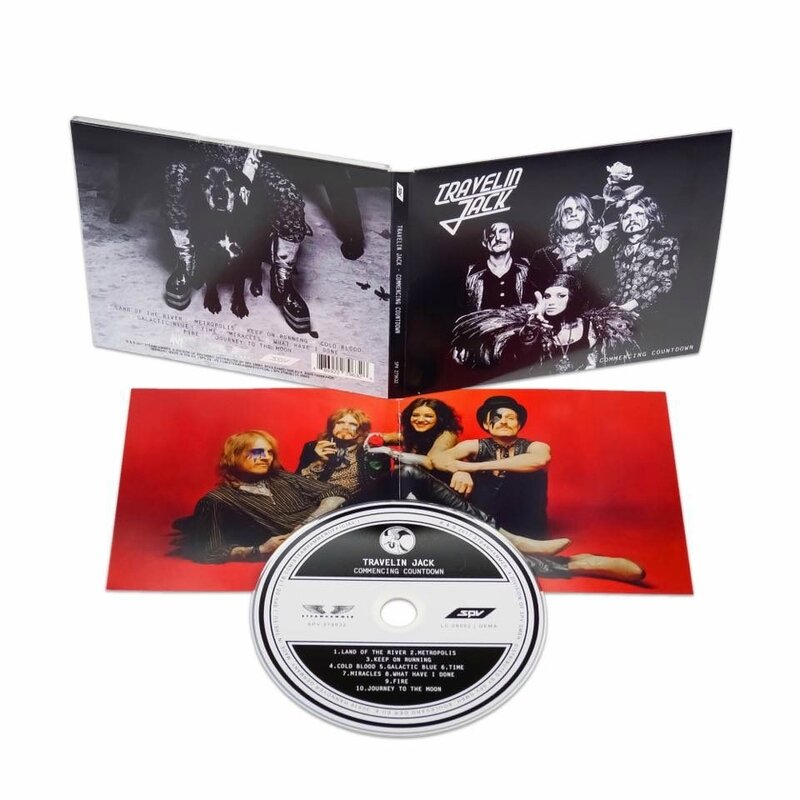 01. Land Of The River 4:31
02. Metropolis 4:04
03. Keep On Running 3:39
04. Cold Blood 4:47
05. Galactic Blue 4:42
06. Time 5:06
07. Miracles 3:51
08. What Have I Done 3:50
09. Fire 4:01
10. Journey To The Moon 3:59
"Commencing Countdown" was recorded by Richard Behrens and Mirko ´Godi` Hildmann at the Schaltraum Studio, an erstwhile broadcasting centre in the formerly East German part of Berlin
---

TRAVELIN JACK Line-Up:
-Alia Spaceface – V / G
-Flo The Fly – G
-Steve Burner – B
-Montgomery Shell – D
---
==>Tour Dates 2017: click here
---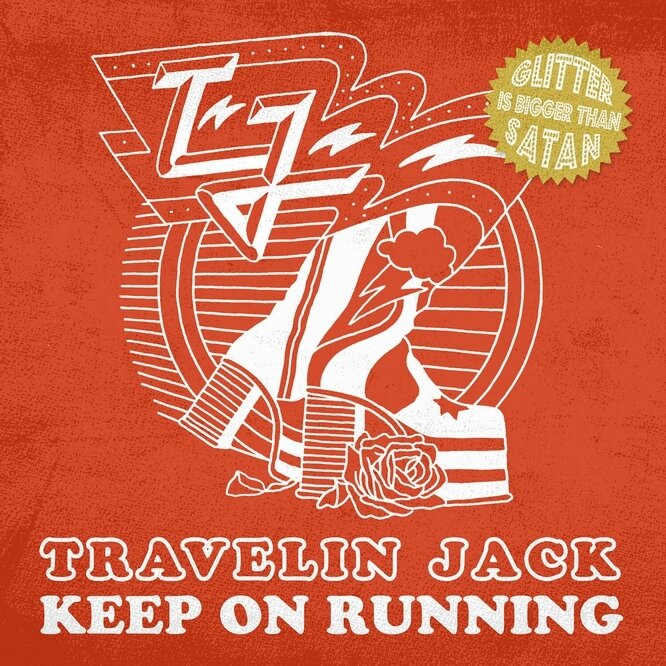 ---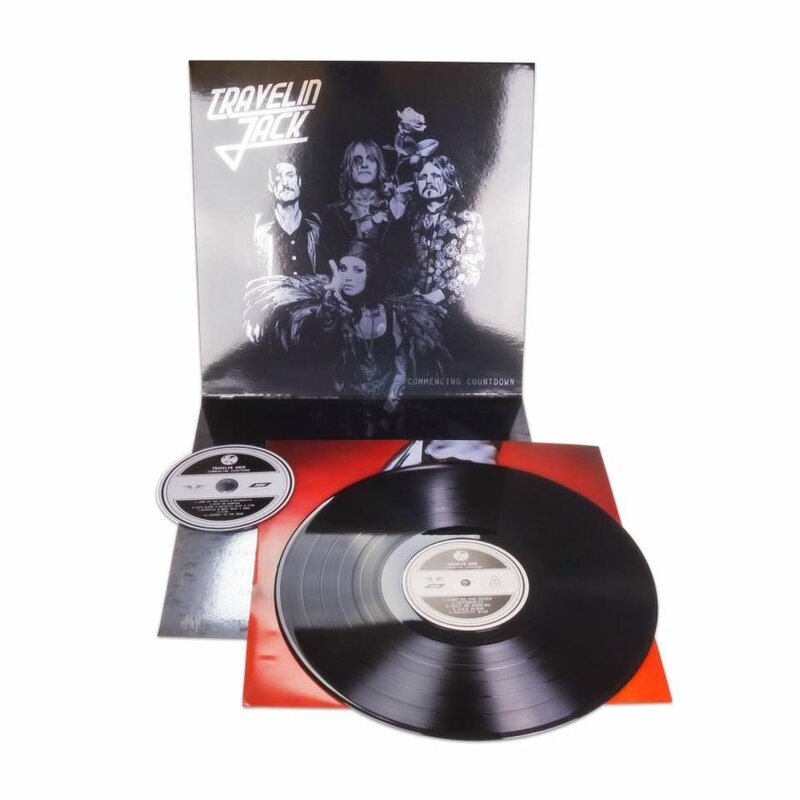 ---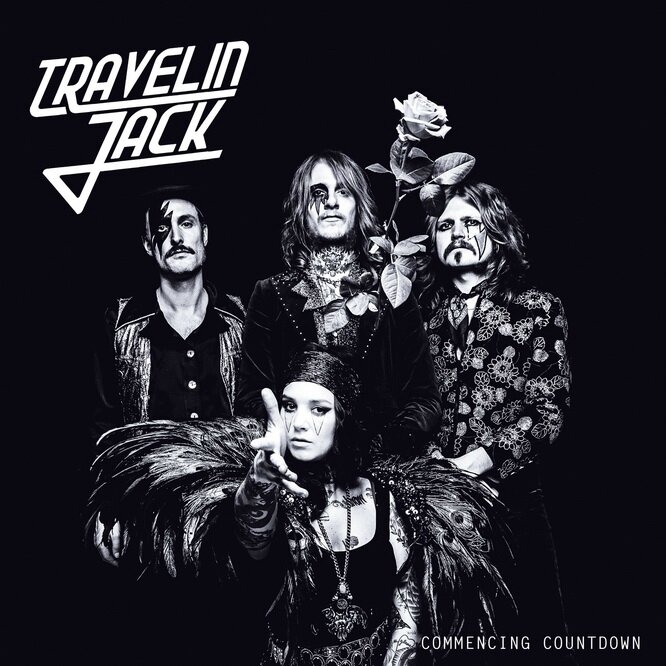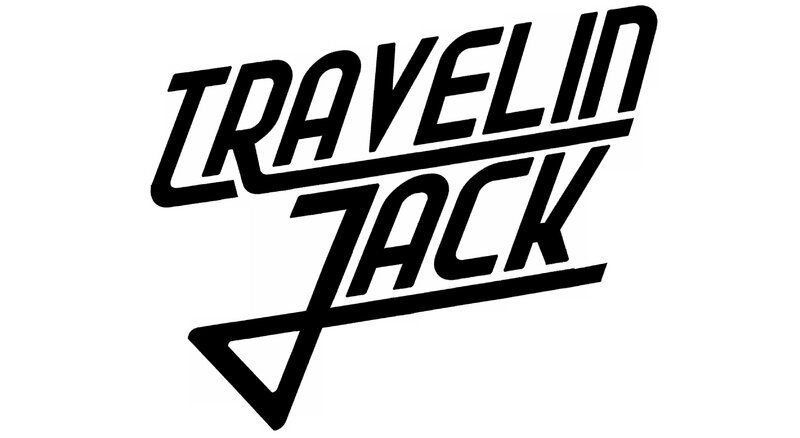 ---
26 août 2017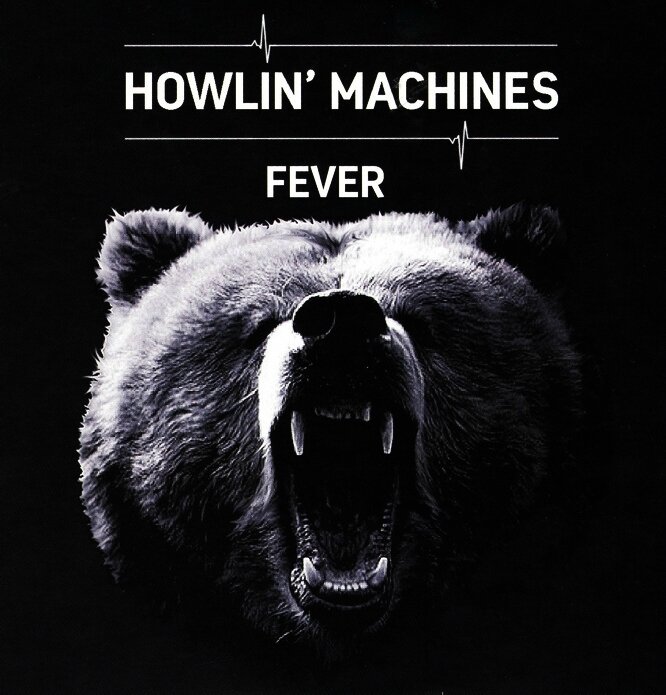 HOWLIN' MACHINES ont le feu sacré du Rock originel sans fard ni fioriture mais définitivement brut en énergie, qui court incontestablement dans leur veines: leur premier EP, « Fever », pose d'emblée le fait d'être en présence d'un groupe de haut vol, autant par son interprétation agile au possible que et c'est le cœur de HOWLIN' MACHINES, par ses compositions des plus inspirées qui puisent leur source dans les iconiques prédécesseurs tout en sachant apposer sa marque artistique estampillée Howlin' Machines.
L'essence de QUEENS OF THE STONE AGE, MOTÖRHEAD ou LED ZEPPELIN trouve ici un écho fort fédérateur: on adhère, en effet, au groove couplé à la force d'une énergie primitive en un duo qui fonctionne efficacement au long des morceaux. Le fait d'avoir fait les bases rythmiques en live et les guitare / voix en studio, crée une réelle alchimie accrocheuse et frappante tout du long, que ce soit sur « Fever », « For You », « The Lies About », « Welcome Home », « Worst Nightmare / Sweetest Agony », « Overture »…oui, sur tout le EP, en fait. Une basse groovy et forte, bien exploitée, un chant au diapason, une guitare maniée de main de maitre, une batterie solide comme le Rock, tous les ingrédients sont au rendez-vous pour que les compositions s'expriment sans retenue et sans barrière de style. HOWLIN' MACHINES est un jeune groupe, composé d'un trio qui l'est tout autant, mais l'esprit du Rock des origines, l'énergie et la dextérité qui animent la troupe sont hors de ces considérations : HOWLIN' MACHINES jouant déjà dans la ligue supérieure, sans conteste. Le trio se fait remarquer avec « Fever » et pour leur entrée en scène, il frappe juste et fort et ce n'est que le début : le groupe ayant déjà commencé à écrire pour un premier album, l'avenir s'annonce on ne peut plus prometteur pour eux.
HOWLIN' MACHINES, retenez ce nom, ils valent le détour !
Tasunka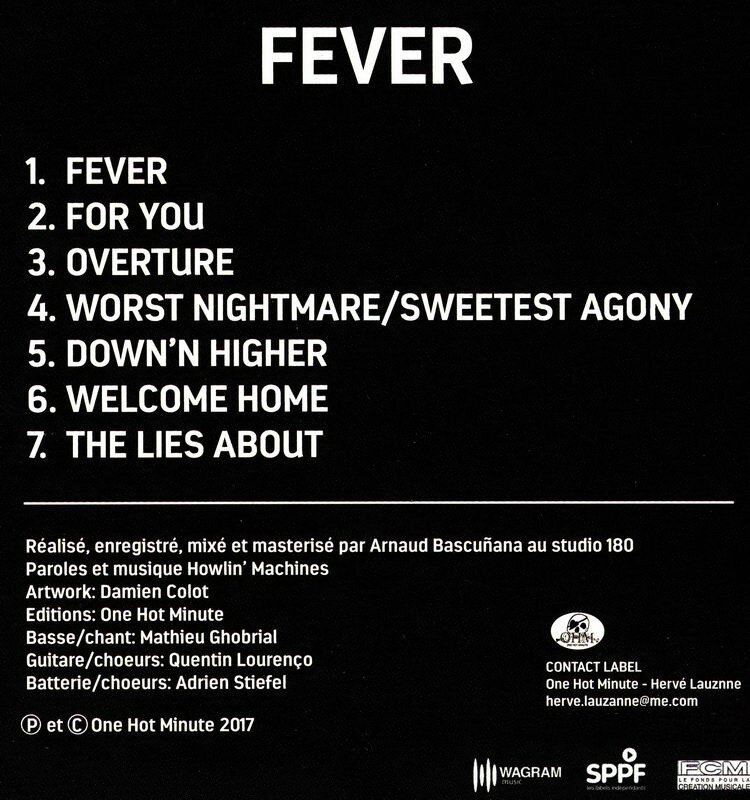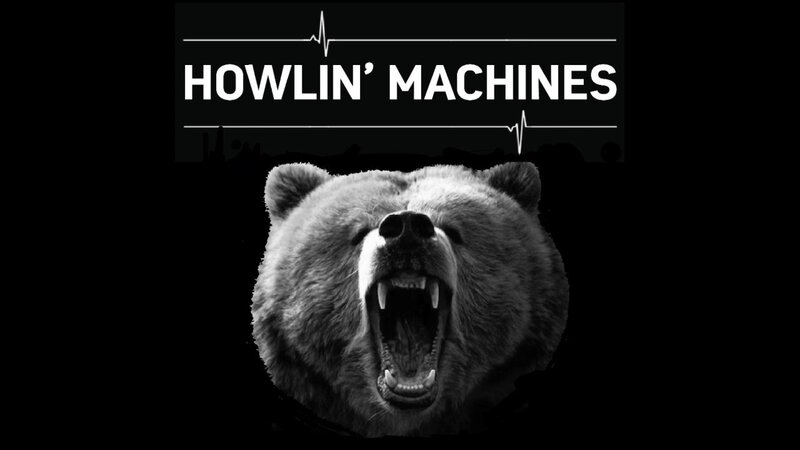 ---
25 août 2017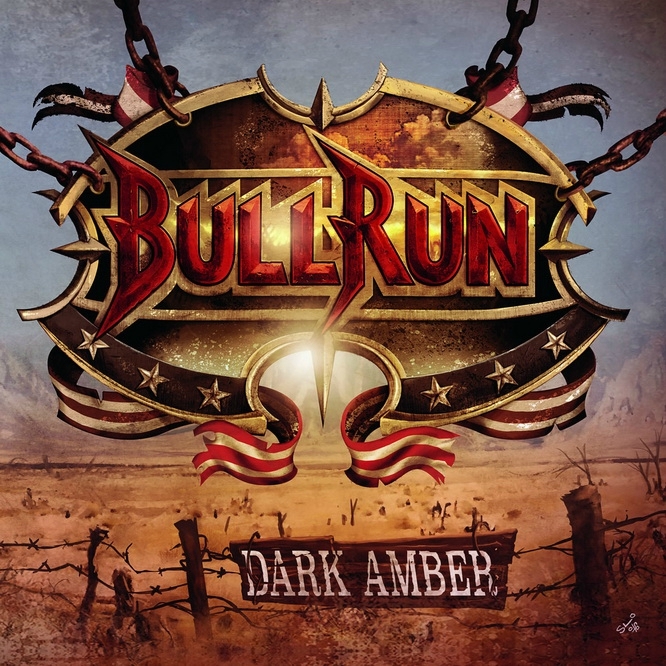 ==> Release Date / Sortie: 01 / 04 / 2017
« Dark Amber » de BullRun est un brulot de Hard Rock/ Heavy Power Metal à l'énergie comme on aime s'en prendre dans la face, ou dans ce cas, se faire botter les fesses avec : c'est dynamique, fait toutes sueur, tripes dehors, et avec un plaisir évident de la part des trois protagonistes nourris à MOTÖRHEAD, METALLICA, à tout ce qui fait vibrer en somme.
Après plusieurs mois passés à enregistrer, enfin, BullRun peuvent lacher les fauves avec leur premier EP et ses six titres qui vous brulent de leur fièvre authentique, de leurs origines pure souche Hard Rock. Tout y est, des guitares habilement enfiévrée à la basse rugueuse et sourde comme il se doit, en passant par une batterie qui assure autant que ses complices et sans omettre bien sûr de mentionner le chant rugueux, éraillé, parfait pour l'exercice. Les compositions sont des coups de poings et on se laisse vite gagner par la fièvre BullRun, en un road trip qui sent bon la poussière, la sueur, l'envie de revenir à l'essentiel, l'énergie Rock'n Roll savamment couplée au Heavy / Hard Rock mais toujours 'n' Roll.
Le solo de guitare sur « Burn », ses chœurs hymniques, sa ritournelle qui court sous la peau, valent le détour, tout autant que « Dark Amber » qui assure du même ordre avec ses furieuses passes d'armes à tous les instruments et vocaux rocailleux inclus, ou encore «The Devil In Me » et son gimmick qui vous donne des envies d'headbanger en cadence et tant pis pour les cervicales. « Highway Glory » ne fait pas de quartiers non plus; « Faster Than Light », quant à lui, n'est pas en reste et « She's Coming » ferme la marche d'un EP réussi et prometteur, qui se fait remarquer par le plaisir qu'il procure : droit au but, enfiévré, sans temps mort, brut de décoffrage, passionné comme tout bon album de Hard Rock'n Roll / Heavy se doit d'être. La production est de premier ordre, elle qui sait rendre le coté roots en faisant intelligemment et efficacement sonner de façon brute et vivante, chaque instrument et vocaux, libérant ainsi toute l'énergie qui anime le trio.
BullRun mérite d'être appelé un 'badass' de groupe, comme le prouve son méchamment bon « Dark Amber » !
==> Interview / Photos Session @ Hard Rock Cafe Paris (22 Sept 2017): ici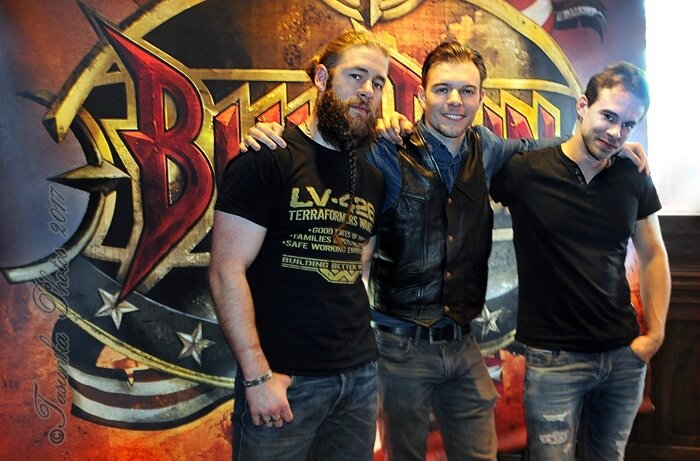 Tasunka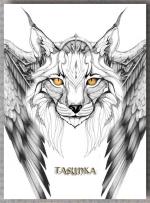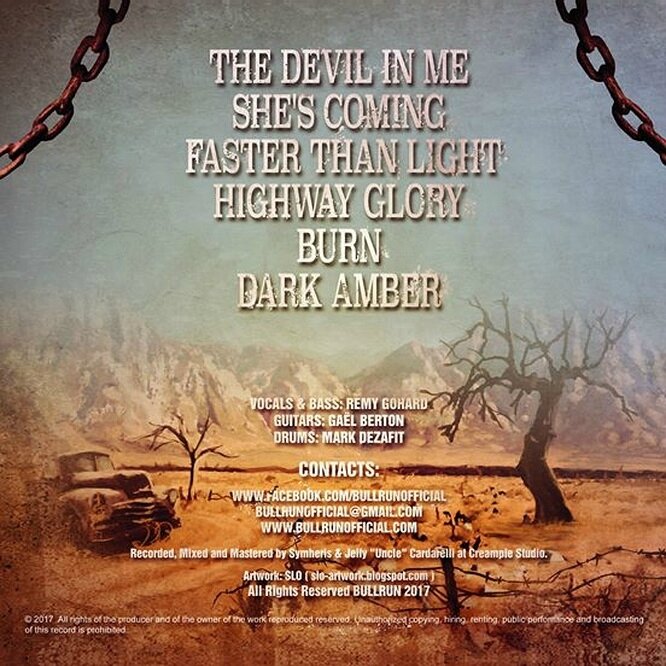 ==> Recorded, Mixed and Mastered by Symheris & Jelly "Uncle" Cardarelli at Creampie Studio
---
BullRun Line-Up:

-Vocals & Bass : Rémy Gohard
-Guitars : Gaël Berton
-Drums : Mark Dezafit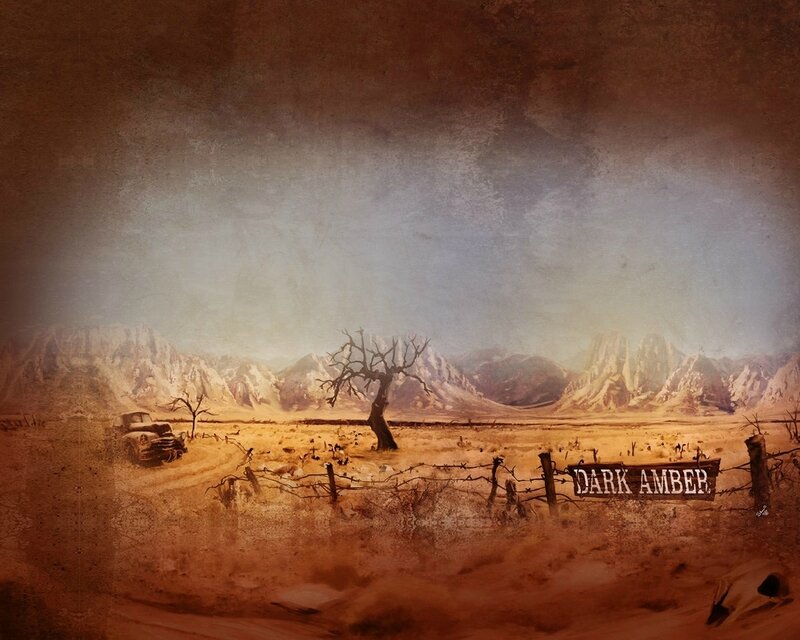 ---
22 août 2017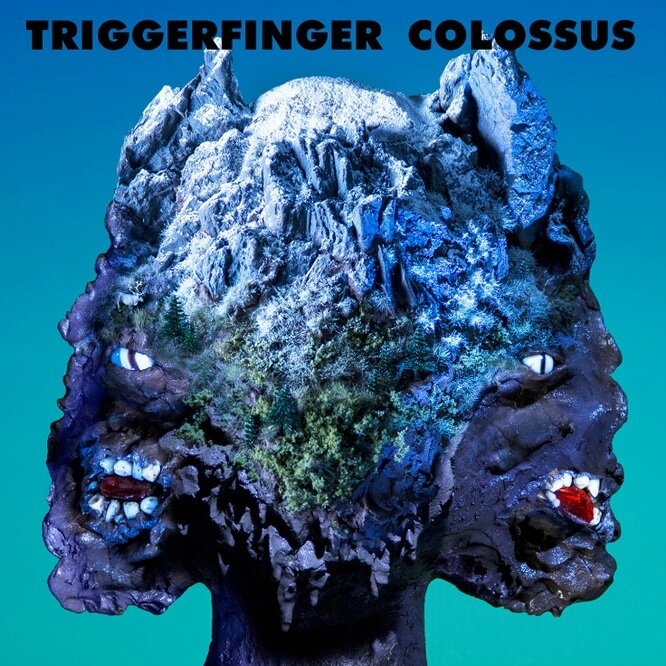 ==> 'Colossus' chronique: cliquer ici / 'Colossus' French review: click here
==> Release: 25 / 08 / 2017


---
==> Colossus Tour: click here / cliquer ici
==> France:
*Paris: Elysée Montmartre le 25/11/17
*Lille: Aéronef le 16/12/17

---
21 août 2017

NIGHT DEMON News/ En support de ACCEPT
The mighty Night Demon are invited to support ACCEPT as special guest on their "The Rise of Chaos - World Tour 2018"!
Jarvis Leatherby of Night Demon states: "We are honored to be a part of the Rise of Chaos tour in 2018. By far the biggest and most special thing we have been asked to be a part of."
Here are the complete dates:
12.01.2018 (DE) HAMBURG / Mehr! Theater
13.01.2018 (DE) FILDERSTADT / Filharmonie
14.01.2018 (DE) MUNICH / Tonhalle
16.01.2018 (DE) LEIPZIG / Haus Auesee
17.01.2018 (DE) BERLIN / Huxleys
19.01.2018 (DE) GEISELWIND / Event Zentrum
20.01.2018 (CZ) ZLIN / Euronics
21.01.2018 (HU) BUDAPEST / Barba Negra
23.01.2018 (IT) MILANO / Live Club
24.01.2018 (CH) ZURICH / Komplex
26.01.2018 (ES) BARCELONA / Razzmatazz
27.01.2018 (ES) MADRID / La Riviera
28.01.2018 (ES) BILBAO / Santana 27
30.01.2018 (FR) SAINT ETIENNE / Le Fil
01.02.2018 (FR) LILLE / Aeronef
02.02.2018 (DE) SAARBRÜCKEN / Garage
03.02.2018 (CH) LAUSANNE / Les Docks
04.02.2018 (DE) FRANKFURT / Batschkapp
06.02.2018 (NL) EINDHOVEN / Effenaar
07.02.2018 (BE) ANTWERPEN / Trix
08.02.2018 (UK) LONDON / Koko
09.02.2018 (DE) OBERHAUSEN / Turbinenhalle
11.02.2018 (DK) COPENHAGEN / Vega
12.02.2018 (NO) OSLO / Rockefeller
14.02.2018 (SE) GOTHENBURG / Trädgårn
15.02.2018 (SE) STOCKHOLM / Cruise
17.02.2018 (FI) TURKU / Logomo
18.02.2018 (FI) HELSINKI / The Circus
---

==> chronique: ici / French review: here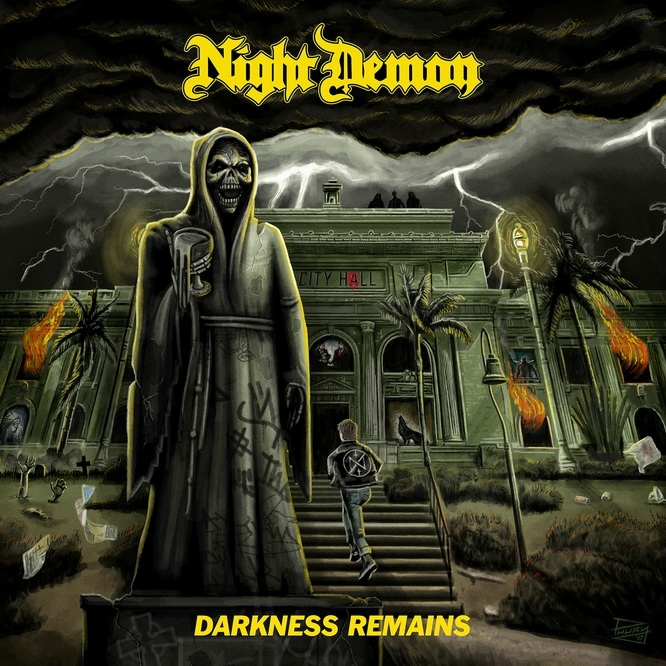 ---
18 août 2017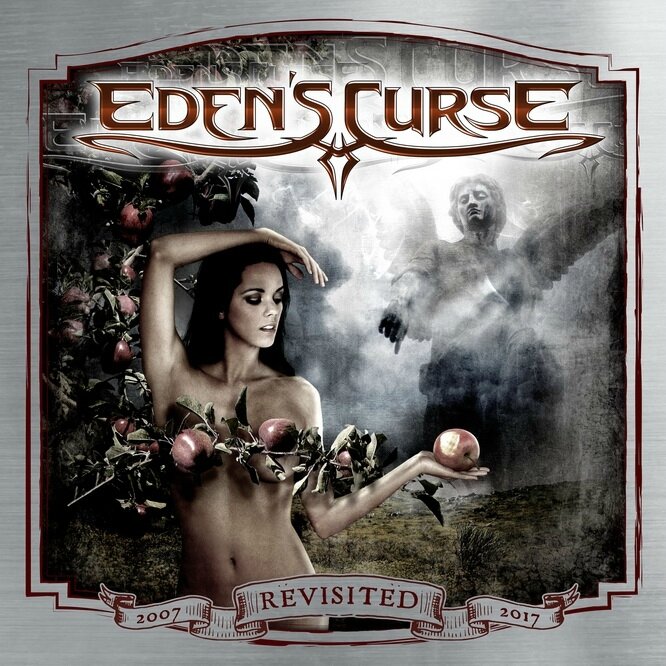 L'exercice est toujours périlleux de reprendre son tout premier et devenu iconique album, pour entièrement le réenregistrer, dix ans quasi pile après sa sortie en 2007; avec « Eden's Curse - Revisited », les incontournables EDEN's CURSE ne se sont pas démontés et l'ont fait.
Et quelle meilleure opportunité que celle de célébrer une décennie de carrière pour mettre le projet à exécution, soutenus en ça par leur maison de disques AFM Records. C'est donc pour répondre à la demande de leurs nombreux fans que EDEN's CURSE se sont attelés à la tâche et comme à leur habitude, n'ont pas ménagé leurs efforts, leur sueur et leur plaisir à la fois, de reprendre leurs classiques Heavy Metal / Hard Rock / Prog hautement mélodiques et d'y insuffler un vent de fraicheur bien amené tout en gardant l'âme du titre de base.
L'idée était aussi pour le groupe, d'asseoir une bonne fois pour toutes Nikola Mijic au chant sur les classiques et hits, sur lesquels Michael Eden, son prédécesseur, avait laissé sa forte empreinte : c'est chose faite et ce « revisited » assure de sa production à son interprétation des plus vivantes, signant ainsi l'identité actuelle de EDEN's CURSE, une identité qui rend hommage à ses origines et se voit résolument ancrée dans le présent, prete pour l'avenir. Les comparaisons entre les versions originales et celles ré-enregistrées dix ans plus tard, vont être immanquables et susciter de logiques clivages entre ceux qui adhèrent pleinement à leur mouture 2017 et ceux qui s'accrochent à celle de 2007, mais une chose est sure, c'est que « Revisited » est un album efficace qui aligne ce qui fait apprécier EDEN's CURSE, à commencer par les puissamment melodiques et agiles guitares, chant, basse, claviers notamment.
De quoi fédérer les fans et en attirer de nouveaux que ce petit rafraichissemnt donné aux morceaux : une bonne façon, en somme, de découvrir ou redécouvrir ces classiques intemporels qui sont le fondement de EDEN's CURSE.
A noter que le DVD live sous forme de bootleg officiel, de 100 minutes qui vient completer le CD vient en cerise sur le gateau d'un album bardé d'atouts.

« Eden's Curse - Revisited » est à découvir!
Tasunka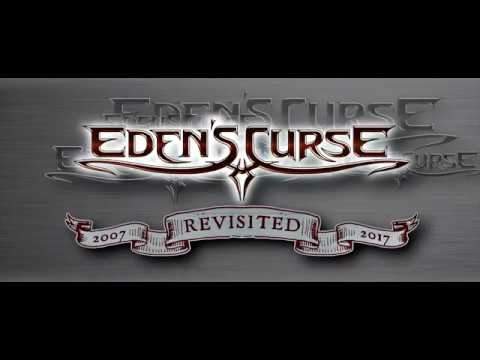 Disc I: "Eden's Curse" 2017 Version (Audio):
01. Book Of Life (Intro)
02. Judgement Day
03. Eyes Of The World
04. Stronger Than The Flame
05. The Voice Inside
06. After The Love Is Gone
07. Fly Away
08. What Are You Waiting For
09. Eden's Curse
10. Don't Bring Me Down
11. Heaven Touch Me
12. The Bruce (Intro)
13. Fallen King
14. We All Die Young

Produced by Paul Logue
Mixed by Pete Newdeck
Mastered by Harry Hess
Disc II: Live In Glasgow - Official Bootleg (DVD):
Filmed at The
Classic Grand in Glasgow on 28th November 2014
01. Symphony Of Sin
02. Break The Silence
03. Masquerade Ball
04. Black Widow
05. Trinity
06. Fly Away
07. Just Like Judas
08. Fallen From Grace
09. Jerusalem Sleeps
10. Guitar Solo
11. Time To Breathe
12. Rock Bottom
13. Devil In Disguise
14. Wings To Fly
15. No Holy Man
16. Unbreakable
17. Judgement Day
18. Evil & Divine
19. Angels & Demons
Directed & Edited by Paul Logue
Post-Production & menus by Sebastian Cauvet
Audio mixed & mastered by Dennis Ward
Filmed by Matt Harvey

EDEN's CURSE Line-Up :
-NIKOLA MIJIC - V
-THORSTEN KOEHNE - G
-PAUL LOGUE - B
-JOHN CLELLAND - D
-CHRISTIAN 'CHRISM' PULKKINEN - K
---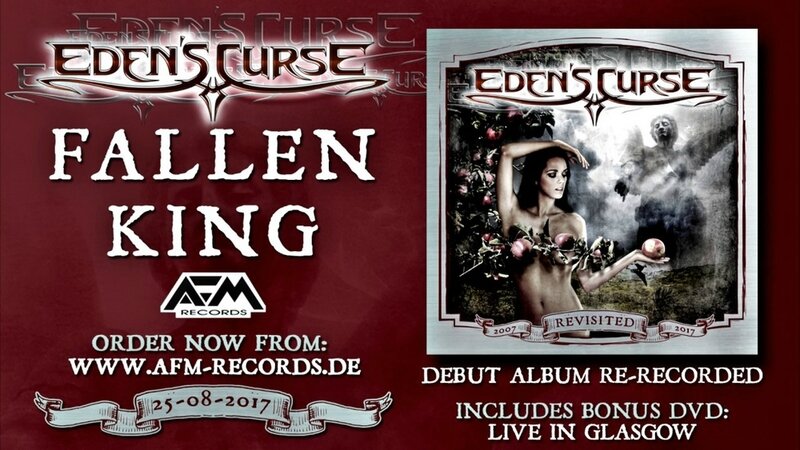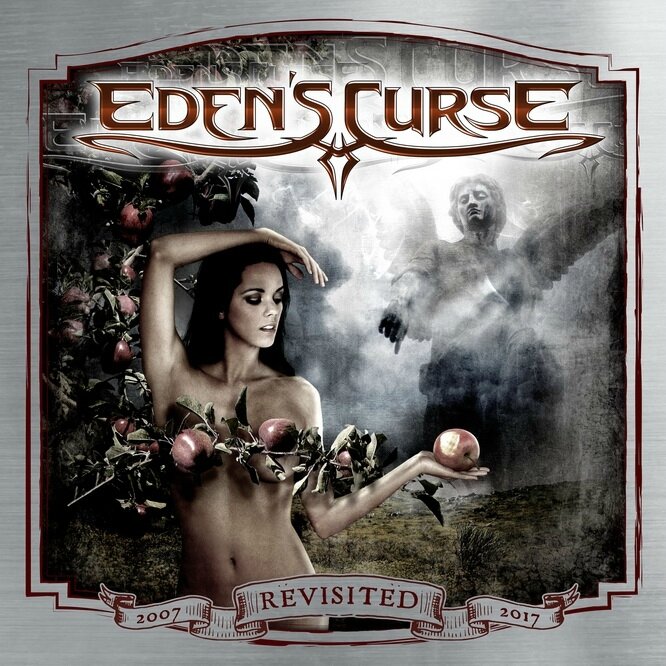 ---
17 août 2017


'Six amis, une mission, un but', délivrer un Metal / Rock et en l'occurrence un Melodic Power Metal racé et fait avec passion, s'il en est, tel est le leimotiv affiché de ce sextette international composé de pointures reconnues, qu'est SERIOUS BLACK.
Avec « Magic », la troupe poursuit sur sa lancée, fidèle à ses méthodes de composition mais tout en apportant des nouveautés auxquelles le fait que le nouvel opus soit un concept album, est propice. Sur une idée de Urban Breed, chanteur à la large palette vocale s'il en est, ce tout premier concept album à l'actif de SB, a de la ressource et peut se vanter d'offrir une belle gamme de variétés basée sur de solides mélodies et une dynamique affirmée à tous les postes : guitares et vocaux, claviers et basse en tête.
Aligner trois albums coup sur coup en trois ans, avait de quoi laisser songeur quant à la qualité du dernier, mais « Magic » balaie les interrogations rapidement, avec ses atouts et maitres mots que sont, avant tout, un feeling des plus notables et efficaces qui coure le long des morceaux, ainsi qu'une puissante signature mélodique qui fait mouche. Servi par des musiciens et un chanteur impliqués, le Metal Mélodique est ici à la bonne adresse pour s'exprimer, que ce soit plus axé en pur Power Metal ou avec une touche FM par instants. Certes, tous les titres ne vont pas se voir délivrer une médaille, mais au tableau d'honneur sont à citer ceux qui se distinguent, tels que le très accrocheur « Serious Black Magic », « Burn! Witches Burn! », « Now You'll Never Know", ce titre qui devait initialement ne figurer que sur la version japonaise mais que le groupe a voulu conserver et bien leur en a pris, « Mr. Nightmist », « Skeletons On Parade », « Kill Me » ou encore le théatral et réussi final: « One Final Song ». Roland Grapow et Thomen Stauch partis pour respectivement se consacrer à Masterplan et pour soigner des problèmes au dos, ont de quoi se réjouir pour leurs amis qu'ils ont laissés, leurs postes à la guitare et batterie étant pourvus avec brio par Bob Katsionis et Alex Holzwarth, comme le prouve ce « Magic » délivré par des SERIOUS BLACK en pleine possession de leur art, c'est certain. Justement, en parlant de capacités, c'est le reproche qui pourrait être fait à SERIOUS BLACK, celui de ne pas laisser toute l'étendue de leurs capacités s'exprimer en plein et ce, non-stop, au lieu de se cantonner pour certains titres à du très bien fait, certes mais déjà vu.
Toujours est-il qu'avec « Magic », SERIOUS BLACK alignent suffisamment de moments forts, prenants d'un Power Metal mélodique exécuté de main de maitre, que cela vaut l'achat, autant pour la musique et le concept à l'histoire fine, magique et humaine à la fois incarnée par le personnage principal, Mr Nightmist.
Alors, 'Are you ready for some Serious Black "Magic" ?' ;)
D'autant que SERIOUS BLACK seront en tournée en tête d'affiche et pour deux dates françaises en septembre prochain (voir ci-dessous): le groupe assurant sur scène, cela va valoir le déplacement surtout avec les tous derniers titres au programme !

Tasunka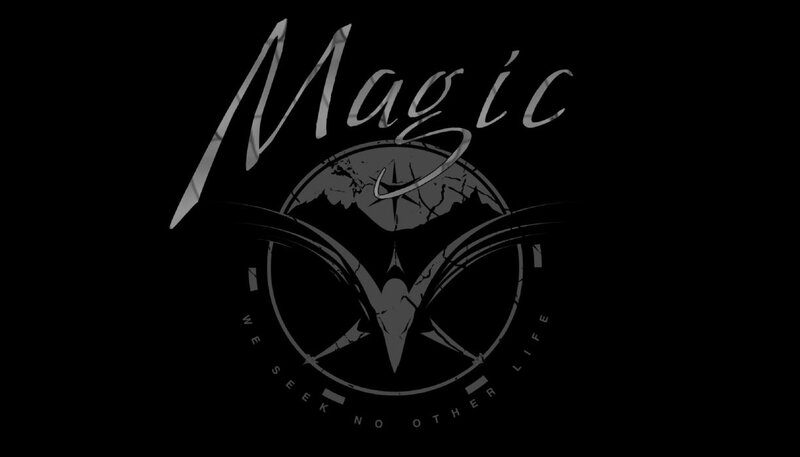 "Magic" Tracklist:
01. With A Tip Of The Hat
02. Binary Magic
03. Burn! Witches Burn!
04. Lone Gunman Rule
05. Now You'll Never Know
06. I Can Do Magic
07. Serious Black Magic
08. Skeletons On Parade
09. Mr. Nightmist
10. The Witch Of Caldwell Town
11. True Love Is Blind
12. Just Kill Me
13. Newfound Freedom
14. One Final Song
==> Mixed by Michael "Spike" Streefkerk (Def Leppard) / Mastered by Mikka Jussila (Finnvox Studios) / Produced by SERIOUS BLACK
==> Cover by Jan Yrlund
==> SERIOUS BLACK: 'we want to say thank you to all people who recorded some stuff on our new album "Magic"!
-Thomas "Inve" Riesner of Dornenreich - Violine
-Jumy the witch - Female Vocals
Hammerschmitt, Marco Schober, Andi , Cathy & Franzi, Konst, Sebi, Carsten Haeusser - Quires.
---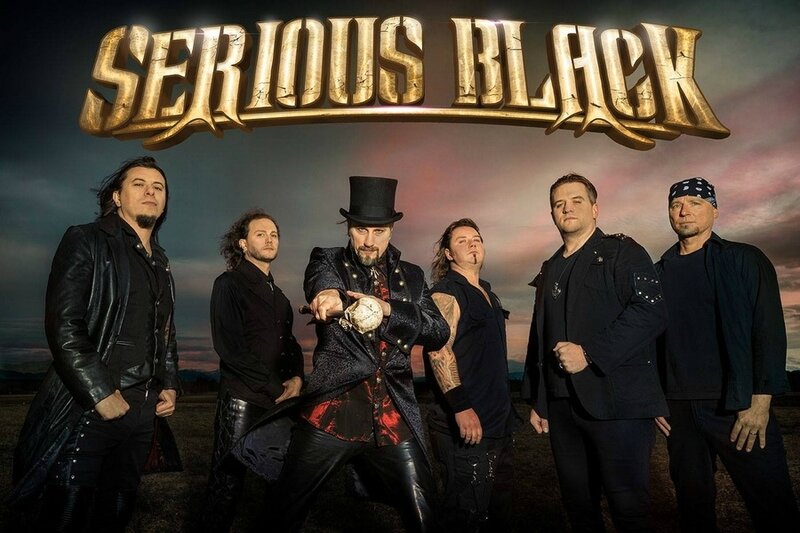 SERIOUS BLACK Line-Up:
-Urban breed - Vocals
-Bob Katsionis - Guitars
-Dominik Sebastian - Guitars
-Mario Lochert - Bass
-Jan Vacik - Keyboards & Orchestra
-Alex Holzwarth - Drums & Percussion
---
---

---
"Magic" will be released in following Editions:
Special Fan Box ( Ltd. to 500) :
- Ltd. Digipak (The limited 2-CD Digipak contains the bonus CD "Live in Atlanta".)
- exclusive acoustic CD "First Light" - only available in this boxset
- witchboard with planchette (exclusive design)
- 22 tarot cards (exclusive design)
- Listener's companion written by Urban breed
- certificate of authenticity
CD Jewelcase: Magic
CD Digipak Ltd. (2 CD´s) :
- Magic
- Live in Atlanta
Vinyl Black Ltd. to 250
Vinyl White Ltd. to 250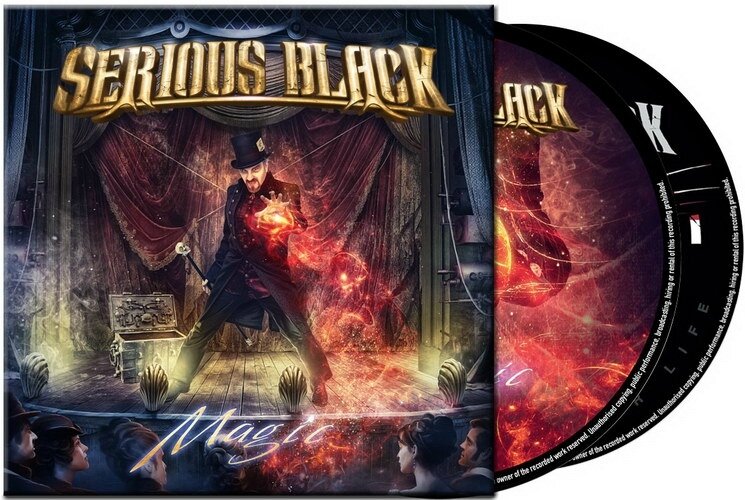 ---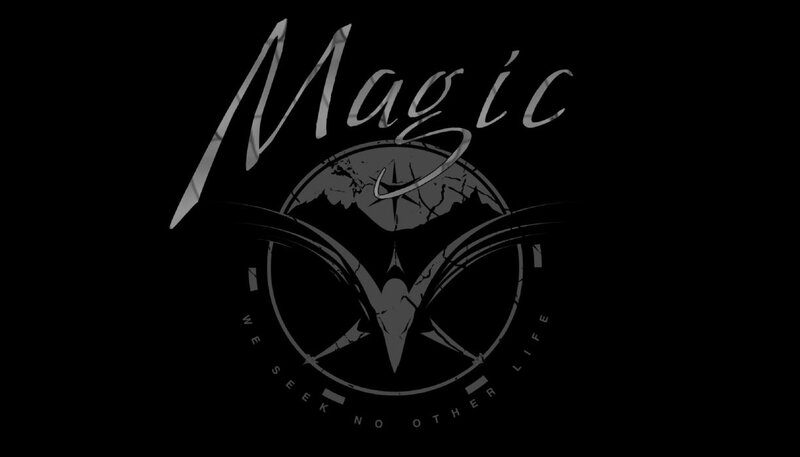 ---
16 août 2017


SABATON News/ Vidéo " Primo Victoria"
SABATON and the massively popular MMO game World of Tanks have collided to forge a new genre: Tank Metal.
The band's love of history, which blasts through in their music, reviving dramatic, historical events made them a perfect match for the historical tank warfare game developed by Wargaming. Both communities have a love of history and are proud that their players are bursting with musical creativity and passion.
SABATON collaborated with World of Tanks to put a new spin on the band's awesome song 'Primo Victoria'. The tune is an iconic song from the studio album released in 2005, which is loved by the fans all over the world.
When Wargaming discovered that SABATON were players of the game, they couldn't wait to collaborate with the band and ultimately created a music video that encapsulates World of Tanks' drive and style.
Directed by famous German music video and commercial director Zoran Bihac, the creative genius behind videos including 'Mein Herz Brennt' (RAMMSTEIN), 'Eat you Alive' (EMIGRATE), and 'Praise Abort' (LINDEMANN), the video features the song 'Primo Victoria' and focuses on all the emotions felt during a heroic tank battle.
"Understanding the setting of World of Tanks, I can easily say that this game is about history and its importance, but to be honest: also about fun," said Zoran Bihac, on the new music video. "It awakens the inner-child in you; it's how I feel about my work, and it resonates with SABATON's style. I wanted to keep the feeling of the game, and especially of their trailers, which look like real, historically accurate movies. This had to be combined with the song and our performance. To create a story, I came up with the setting of a normal performance video, where the tanks come alive, and start to hunt and shoot each other."
A number of the shots for the tanks were filmed in Arsenalen Tank Museum, Strängnäs, Sweden. The action scenes were shot on a military base in Belarus, where the band got a totally new experience of riding in actual WW2 tanks. The wall destruction scene was shot on the first take with a Panzer III actually crashing through the wall, with Pär Sundström on board.
"Working closely with talented musicians like SABATON was an awesome experience for us," said Maxim Chuvalov, World of Tanks marketing director. "One of the challenges we faced was that the band was constantly on tour, preforming shows all over the world almost every day. We had to find a slot in their tight schedule to bring the idea to life. Thankfully, the guys were very energetic and flexible, as well as really hardworking, so the project took shape. We're really proud to have such talented musicians in our community and super excited to present the Tank Metal video to our fans."
Fans can expect more Tank Metal coming to World of Tanks. On August 17th, the first ever music tank, the Strv 81 Primo Victoria, will be available in the game with some cool camo and unique features like a SABATON crew with the captain's VO, Band of Brothers perk, and more.


About World of Tanks
World of Tanks is a team-based massively multiplayer online action game dedicated to armored warfare of the mid-20th century. Throw yourself into the epic tank battles of World War II with other steel cowboys all over the world. Your arsenal includes over 500 armored vehicles from the United States, Germany, the Soviet Union, France, Great Britain, Japan, China, Sweden and Czechoslovakia carefully detailed with historical accuracy.
Official website: www.worldoftanks.eu
About Wargaming
Wargaming is an award-winning online game developer and publisher and one of the leaders in the free-to-play MMO market. Founded as a privately held company in 1998, Wargaming has shipped over 15 titles. Currently, Wargaming is focused on its team-based MMO war series dedicated to the mid-20th century warfare that includes the armored World of Tanks, the flight combat World of Warplanes, and the naval World of Warships. The three intertwined titles form a common gaming universe integrated within the portal http://ru.wargaming.net/
As part of its multiplatform line-up, the company has introduced World of Tanks on Xbox and World of Tanks Blitz on mobile platforms, Windows 10 PCs and Mac OS X. Launched in 2014 and 2015, World of Tanks on Xbox introduced epic tank-on-tank battles to console gamers and offers the first cross-platform gaming experience between Xbox 360 and Xbox One. In 2016, Wargaming released World of Tanks for PlayStation®4, continuing its console campaign.
---