12 avril 2018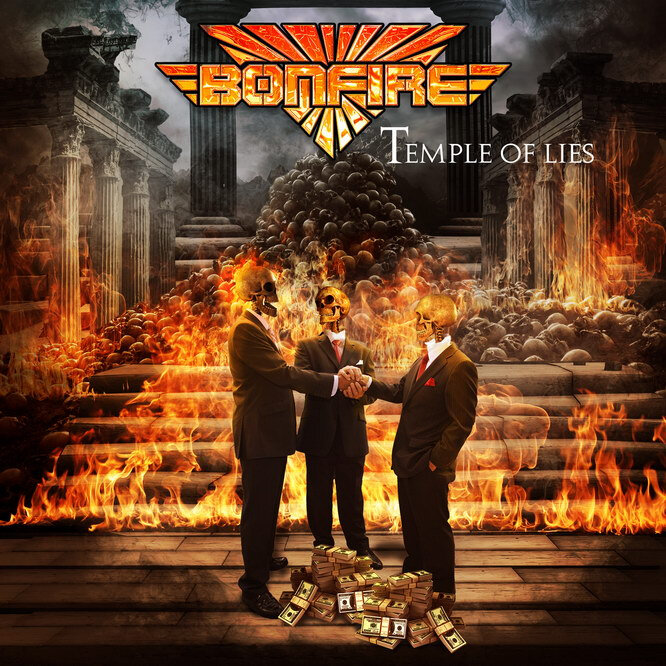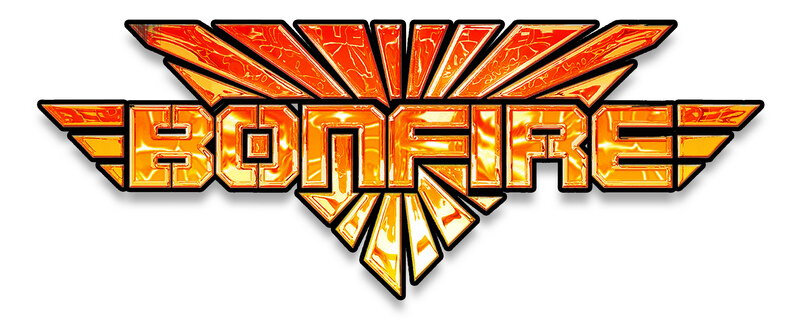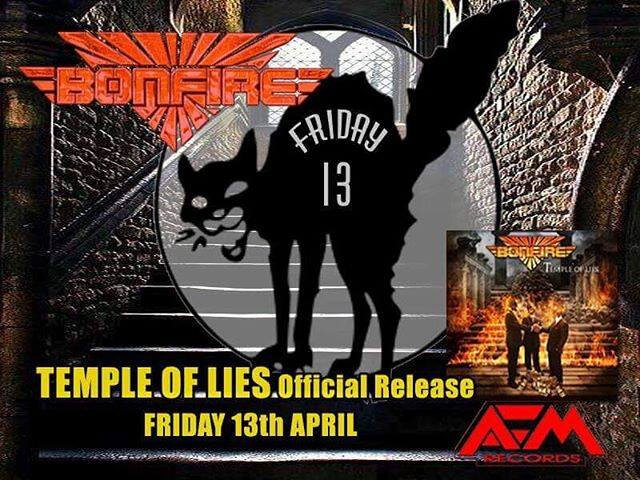 BONFIRE a su mettre le feu du temps de son heure de gloire dans les années 80s et, déjà avec « Byte The Bullet » (2017) et à présent avec « Temple Of Lies », le groupe sait remettre le couvert quelques décennies plus tard, avec du sang neuf depuis 2015/2016 et toujours autour du fondateur-compositeur-guitariste-producteur, Hans Ziller : ce line-up aux bagage et influences intergénérationnels démontre via les nouveaux morceaux, fonctionner au mieux et créer une alchimie qui va assurément parler à la toute neuve génération Hard Rock et tout autant fédérer les aficionados de la première heure de BONFIRE, puisque la troupe de Hard Rockers et musiciens/chanteur doués, déploie en beauté ses ailes une nouvelle fois, en 2018.
Si Hans Ziller, qui prouve que décidément, le bon Hard Rock ça conserve et bien encore, sait toujours autant faire parler sa six cordes, sa complicité avec Frank Pané crée des étincelles, faisant du duo de guitares le centre solide et remarqué sur lequel repose l'album, autant mélodiquement qu'en accroche énergique. Le duo sait décidément faire parler la poudre sur des titres tels que « Temple Of Lies », les mélodies hymnique sur les compositions mid-tempos ou la retenue, l'émotion sur les ballades, offrant ainsi un terrain propice aux multiples capacités du nouveau chanteur, Alexx Stahl, le tout étant soutenu par le pilier rythmique au groove aussi solide que mélodique des basse et batterie respectivement de Ronie Parkes et Tim Breideband.
Tout « Temple Of lies » bénéficie de la qualité et de l'enthousiasme intact, de l'énergie indispensables à tout album de Hard Rock qui se respecte, faisant de ce nouvel opus de BONFIRE, l'un de ces albums aux titres sans révolution certes, mais qui se voient être si efficaces dans les lecteurs et qui, en live, vont indéniablement mettre le feu : du fort bon Hard Rock/ Heavy mélodique et énergique, du BONFIRE en somme !

Tasunka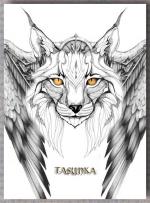 "Temple Of Lies" Track-List:
01.In The Beginning
02.Temple Of Lies
03.On The Wings Of An Angel
04.Feed The Fire (Like The Bonfire)
05.Stand Or Fall
06.Comin' Home
07.I'll Never Be Loved By You
08.Fly Away
09.Love The Way You Hate Me
10.Crazy Over You
Bonus Digipak / Vinyl :
11.Comin' Home (Extended Acoustic Version) / 12.Friedensreich II-The Return Of The Zünsler Into The T.O.L."

* Produced by: Hans Ziller, Tom Müller @ Flatliners Studios-Ingolstadt
* Cover Artwork: Kai Brockschmidt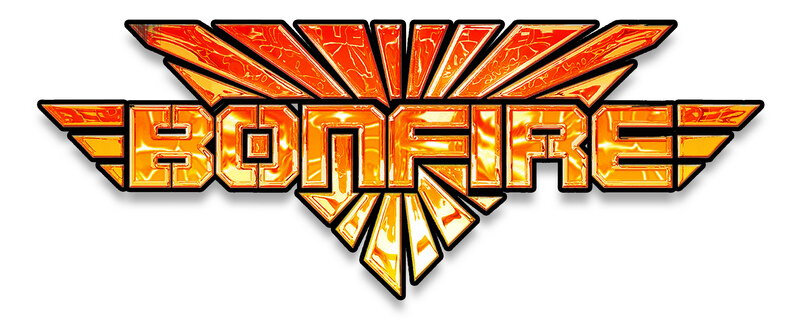 -HANS ZILLER - Lead Guitar (GER)
-ALEXX STAHL - Lead Vocals (GER)
-RONNIE PARKES - Bass (USA)
-TIM BREIDEBAND - Drums (GER)
-FRANK PANÉ - Lead Guitar (GER)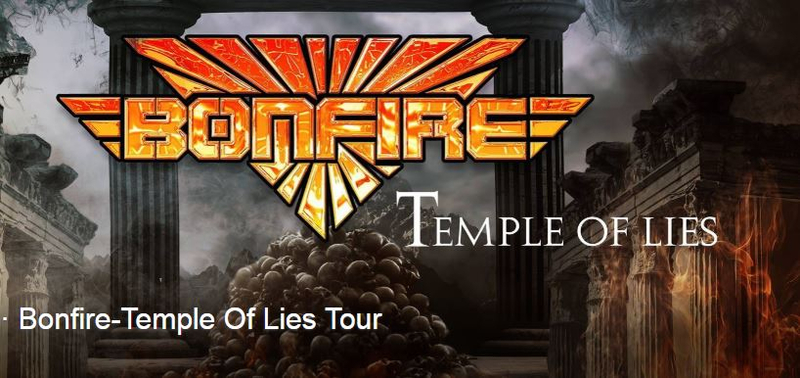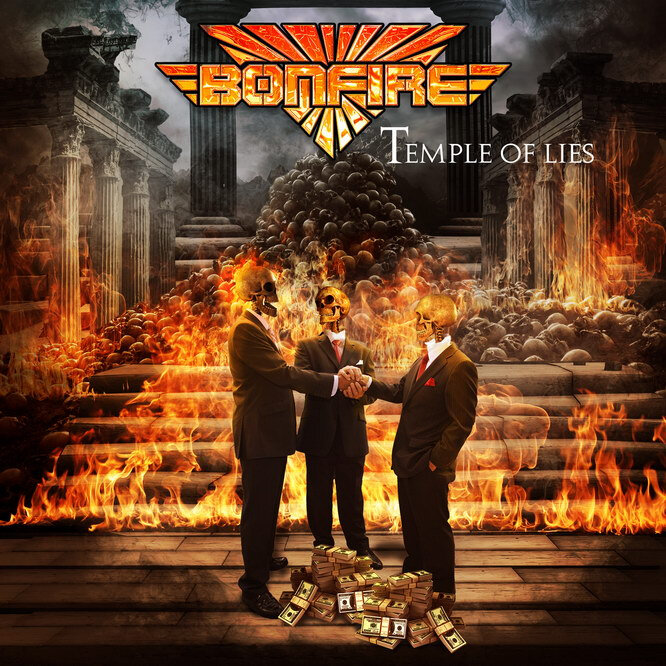 ---
04 février 2018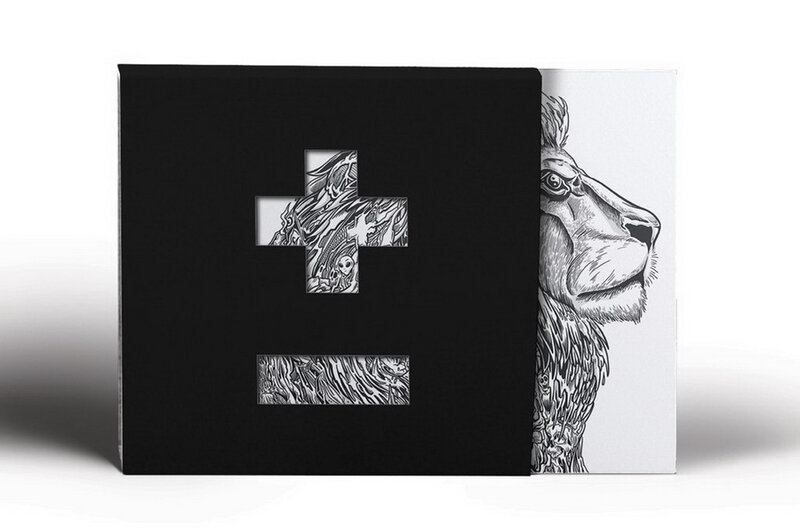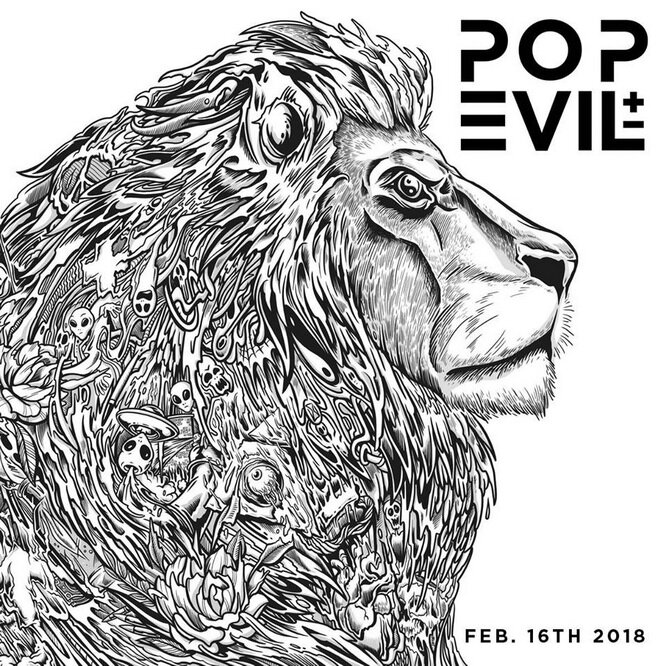 POP EVIL, c'est de la « musique pour le peuple par le peuple », tel peut être le leimotiv déclaré et décliné sous toutes ses formes et avant tout par le biais d'un Rock'n' Roll qui est posé en assise solide pour voir les américains s'exprimer au gré de leur créativité inspirée; ou si vous préférez, POP EVIL assure que ce soit avec ses mélodies, ses hymnes, ses riffs en béton armé côté technique et force à la fois péchue et tout en saveur côté feeling. POP EVIL, c'est de même l'émotion racée et naturelle à la fois, à fleur de compositions, interprétation et paroles quelque soit l'orientation plus Rock solide ou Rock/Pop pratiquée. La musique de POP EVIL est assurément fédératrice et parle à tous avec sa palette qui vole avec aisance et intelligence des sommets Rock / Metal à ceux plus Pop Rock et ce, en un mélange aussi habilement dosé, calibré radio friendly qu'efficacement naturel et authentique.
Ce cinquième album éponyme enfonce le clou et confirme le pourquoi du succès sans cesse grandissant du groupe, puisque qu'on y retrouve effectivement l'efficacité agressive, émotionnelle et mélodique à la fois de ce Rock racé et Pop mêlé qui caractérise la troupe. Un nouveau chapitre s'ouvre pour POP EVIL avec cet album, à la fois via les nouveaux morceaux réussis dans leur large majorité, s'il en est, mais aussi un nouveau chapitre puisque derrière les futs et depuis 2016, on trouve un vent frais apporté par la batteure anglaise, Hayley Cramer, venue joindre ses arguments convaincants de musicienne à ceux tout aussi avérés de ses collègues de musiciens et chanteur du Michigan.
Côté atouts de 'Pop Evil', deux supplémentaires sont à souligner, à savoir une production marquante de qualité, de puissance et de finesse dues à Kato Khandwala ainsi qu'un visuel de l'album qui se remarque. Et enfin, côté artistique, outre les titres mêmes qui sont dans leur majorité des hits en puissance (« Be Legendary », « Waking Lions », « Colors Bleed », « A crime To Remember », « Art Of War », etc..), la réalisatrice, Colombia Tatone, vaut d'être mentionnée, elle aussi, pour ses clips bien sentis, qui savent refléter et exprimer en image le message fort distillé par POP EVIL, sa musique et son état d'esprit.
POP EVIL assure et fédère avec son cinquième opus du même nom, confirmant ainsi avoir hautement sa place sur la scène musicale actuelle : Rock profond /Pop Rock, tout y est bien calibré et naturel à la fois, avec autant de fraicheur que d'énergie et de saveur positive tout autant qu'impliquée : recommandé, en somme !

Tasunka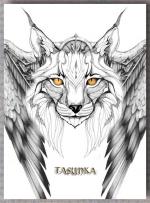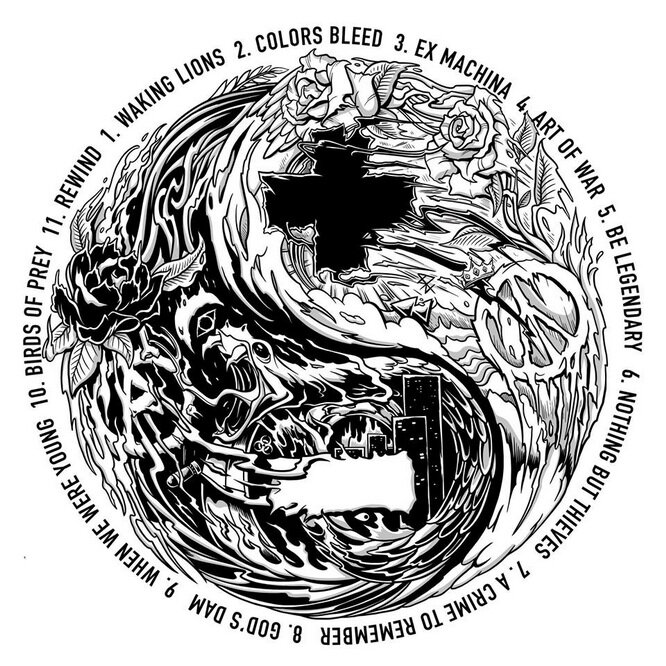 -Leigh Kakaty: V
-Davey Grahs: G
-Nick Fuelling: G
-Matt DiRito: B
-Hayley Cramer: D

==> Fifth self-titled studio album produced by Veteran producer Kato Khandwala (My Chemical Romance, The Pretty Reckless, Paramore...)
POP EVIL: "WOW another reason why WE LOVE Nashville. We recently recorded our new album at the World Famous The Sound Emporium"
==> The cover artwork/design was created by Mike Cortada
==> Videos "Waking Lions", "Colors Bleed", " A Crime To remember"directed by Columbia Tatone:
"The #MeToo movement has been a paramount inspiration to my creative endeavors,"says Tatone about "Colors Bleed" video. "The courage of individuals has inspired and empowered me, not only as a female director but as a truth-seeker."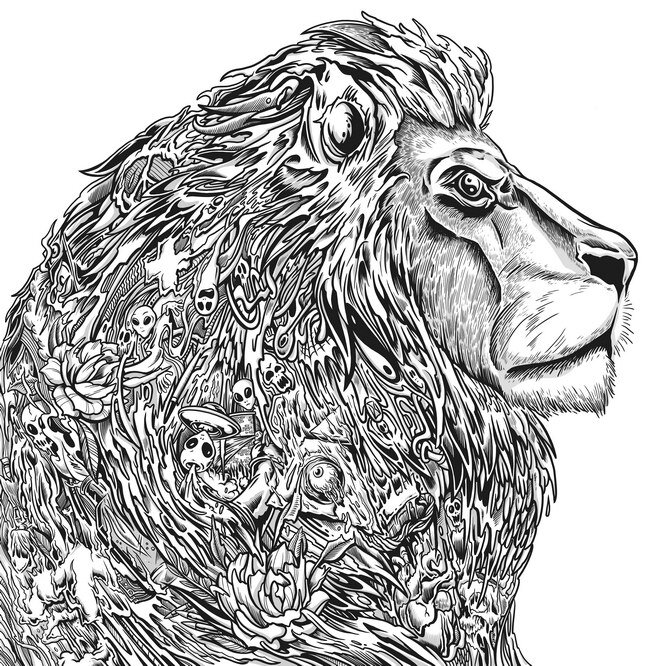 ---
24 janvier 2018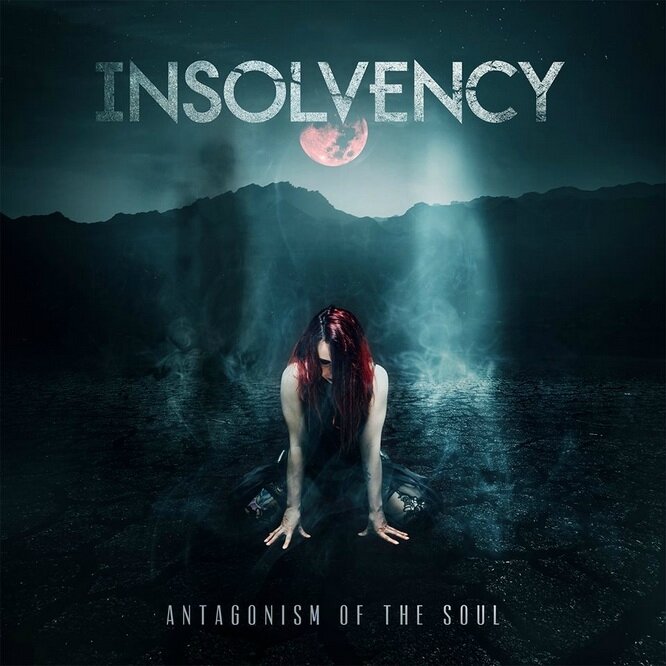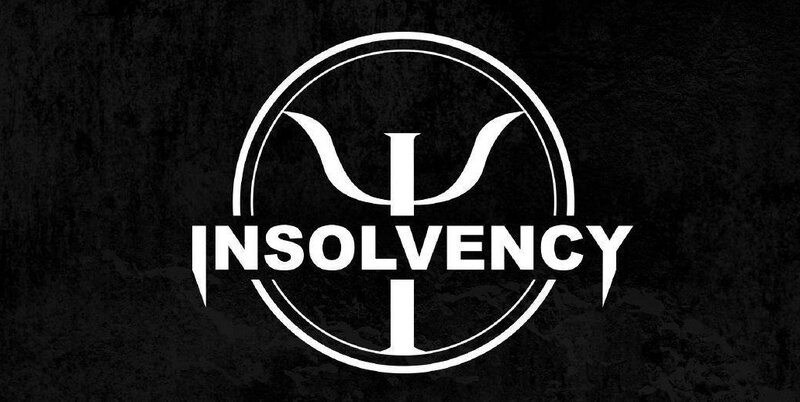 ---
20 janvier 2018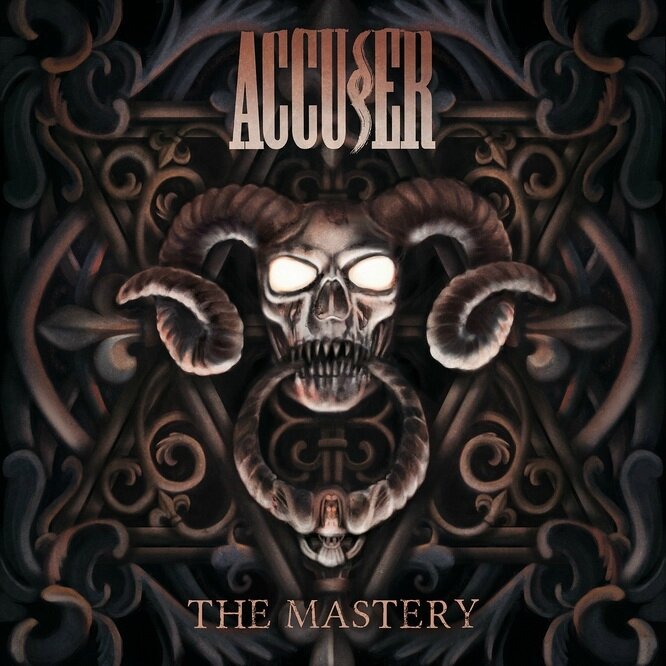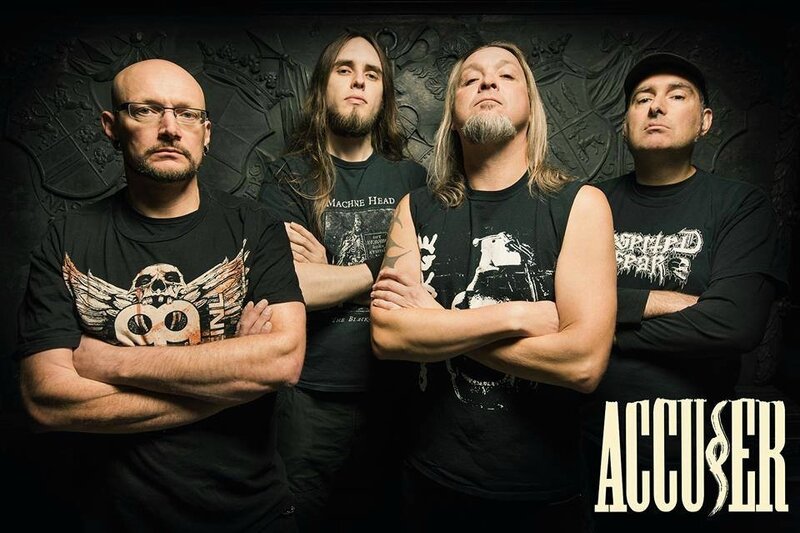 Release Date: January 26th, 2018

Nourri d'une envie de se reé-évoluer vers son Thrash des années 90s, Accu§er met à nouveau le pied au plancher avec pour objectif une haute vitesse d'exécution, au travers de dix titres unis sous la bannière d'un nouvel album au titre évocateur de « The Mastery ». Outre sa signification venant de l'idée que chacun a la maitrise de ses actes et choix, chaque morceau voit, en effet, se déployer une belle autre maitrise et spontaneité placées elles, sous la bannière du Thrash autant habile techniquement, que contagieusement accrocheur qui caractérise les allemands. De l'énergie, le groupe en a incontestablement sous le pied, le démontrant avec passion et habileté à coups des fers de lances que sont notamment, des riffs et soli bétonnés et agiles à la fois, sans omettre, bien sûr de citer des vocaux qui mettent le feu tout autant, épaulés en force par une basse et batterie, unies pour participer pleinement à faire de «The Mastery », une déflagration d'un Thrash bien balancé avec le feeling en une osmose qu'on aime se prendre en pleine face. La production à nouveau placée dans les mains expertes de Martin Buchwalter, fait son œuvre et rend avec brio toute la dynamique qui se dégage des compositions ainsi que toute l'énergie de l'interprétation. Il faut dire que le groupe a passé l'année dernière à composer et sans syndrome de page blanche au contraire, d'autant que les quelques concerts donnés ont alimenté encore plus, s'il en était besoin, la composition, apportant sa dose supplémentaire de dynamisme et énergie aux nouveaux titres.
Avec « The Mastery », Accu§er offre un Thrash virtuosement rentre-dedans, doublé de paroles une nouvelle fois engagées ou pour résumer, c'est un album réussi de plus à mettre à l'actif de ce groupe de référence, car et pour citer le quatuor:
c'est 'Thrash or be Thrashed ! ' !

Tasunka

'The Mastery' Track Listing:
01 - Mission: Missile
02 - The Real World
03 - Solace In Sorrow
04 - Time For Silence
05 - My Skin
06 - Catacombs
07 - Mourning
08 - Ruthless
09 - Into The Black
10 - The mastery
Together with long-time producer Martin Buchwalter, Accu§er made the record in the summer of 2017 at well-known Gernhart Studio (Destruction, Tankard and many more)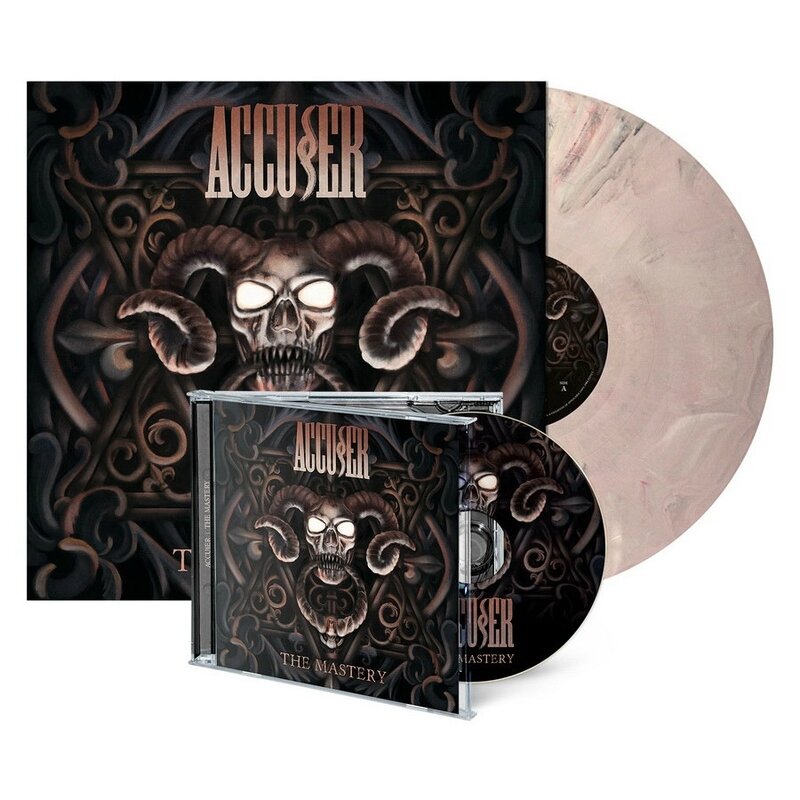 Accu§er Line-Up:
-Frank Thoms - Vocals/Guitars
-Dennis Rybakowski - Guitars
-Frank Kimpel - Bass
-Olli Fechner – Drums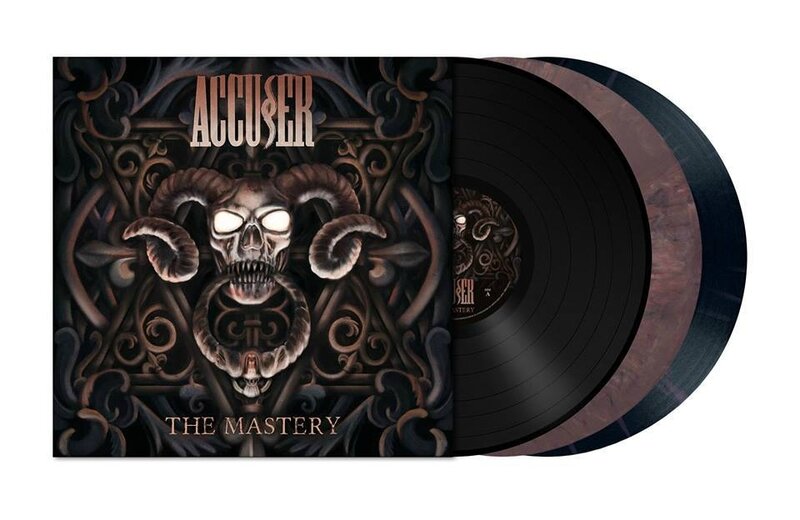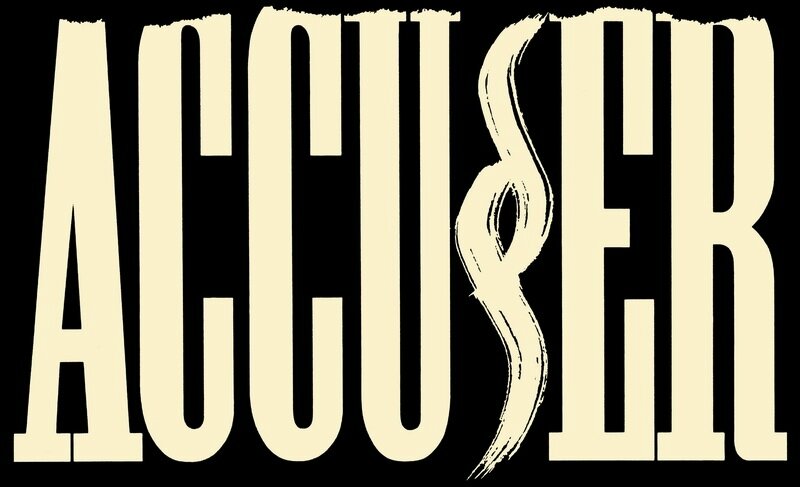 ---
19 janvier 2018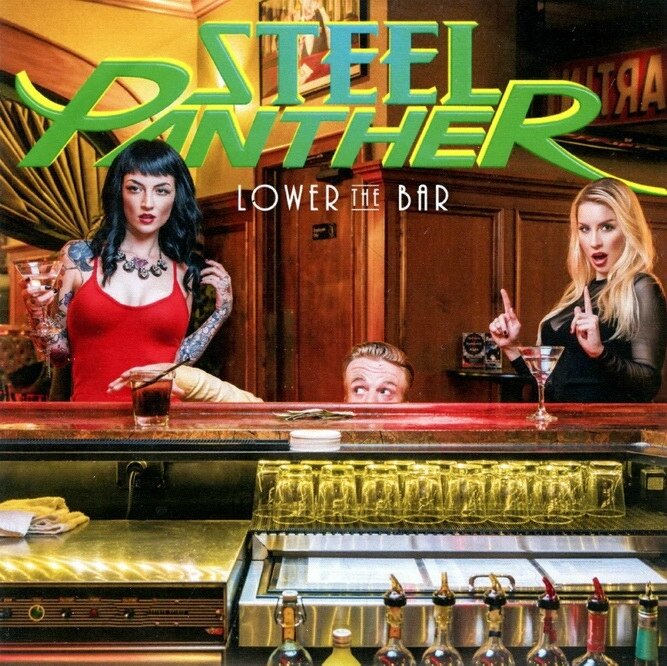 ==> "Lower The Bar" : French Review: here / Chronique: ici <==

---
17 janvier 2018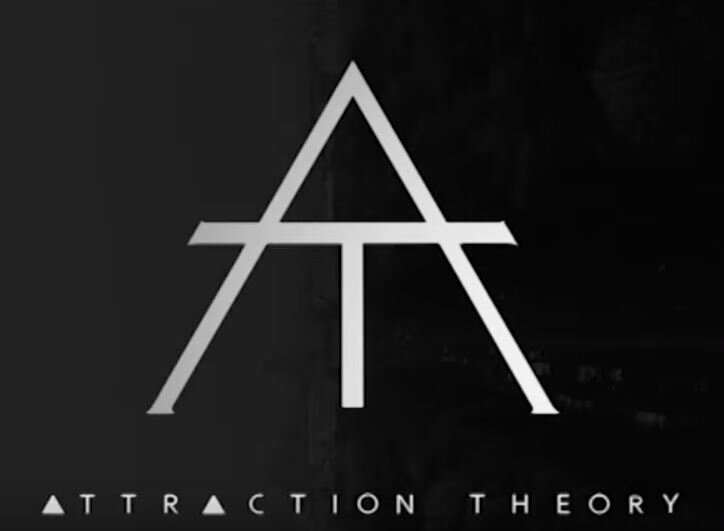 ==> ATTRACTION THEORY @ NAMM de Los Angeles, la semaine prochaine sur le stand de Two Notes !!
==> ATTRACTION THEORY : NAMM 2018 WE ARE BACK next week !!!!!
French Touch from Attraction Theory is coming !!
So ready to Rockkkk with Didier Chesneau at the Two Notes booth . thkS Guillaume Pille & Derek
LOS ANGELES we 're comiiiiiing !!!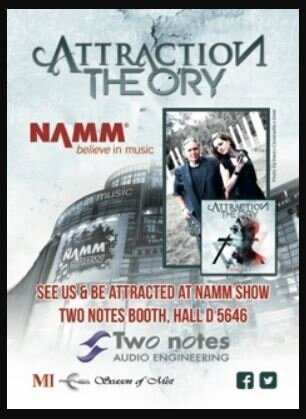 ---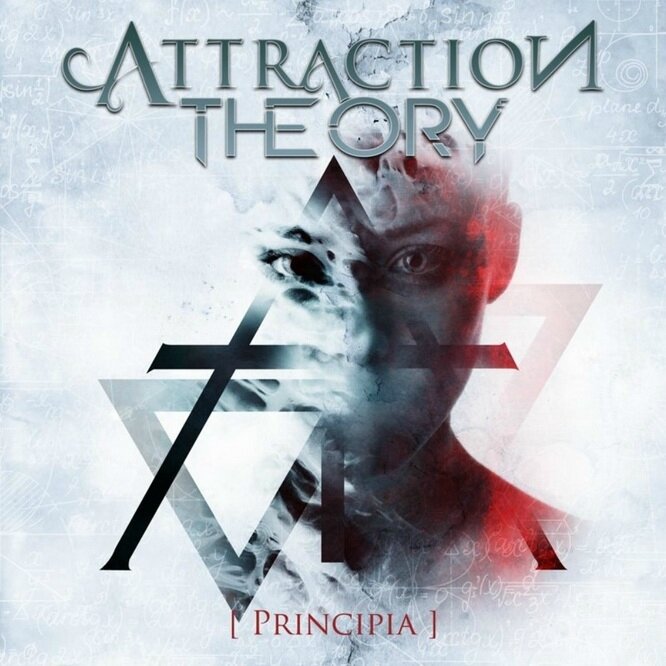 ==> [ Principia ] - Chronique / French Review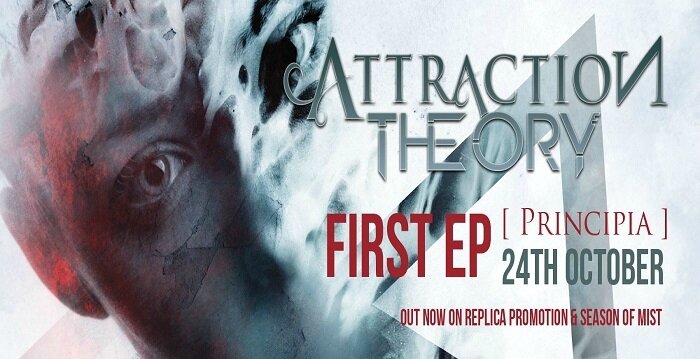 ---
15 janvier 2018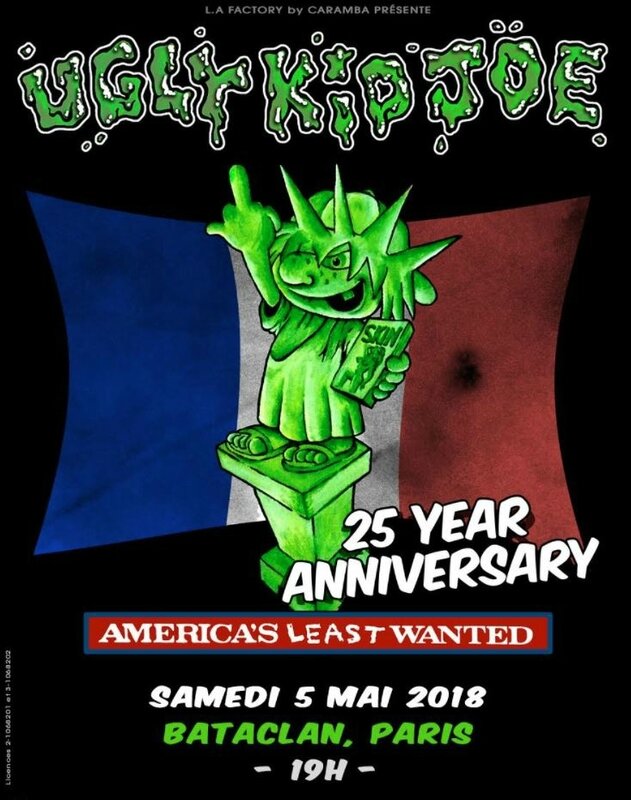 Septembre 1992, ULGY KID JOE crache à la face du monde"America's Least Wanted", son véritable premier album faisant suite à un sublime EP sortie un an plus tôt...
Redécouvrez ce doigt d'honneur au rock américain !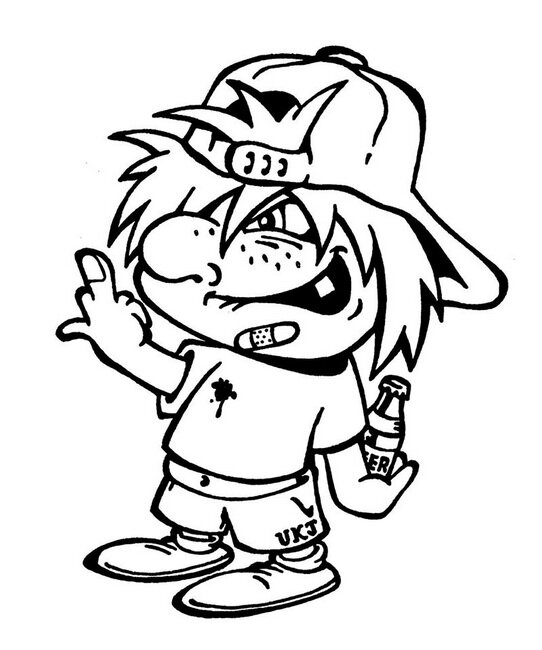 "America's Least Wanted" sera certifié double platine aux Etats-Unis et fera un véritable carton partout dans le monde... même en France où il sera disque d'or notamment grâce au succès des singles intemporels " Everything about you" et " Cats in the cradle"
respectivement classés n°25 et 28 dans notre cher Top 50 de l'époque...
Le 5 mai prochain (un samedi) les "sales gosses" du hard rock US fêteront, avec quelques mois de retard (les cancres ne se refont pas...), les 25 ans de ce putain de disque, lors d'un concert à Paris, au Bataclan. Une occasion unique de renouer avec les années "Wayne's World", lorsque le rock rimait encore avec fun...
==> Ouverture de la billetterie :
vendredi 12 janvier à 10h00, ici :

https://caramba.trium.fr/index.php/39/manifestation/14915
Fin 2016
ULGY KID JOE
avait déjà fait une retour en force dans notre pays avec une jolie tournée, suivie, en juin 2017, par une prestation remarquable au HellFest.
---
---
"Uglier Than They Used Ta Be",
le dernier album studio d'UGLY KID JOE en date,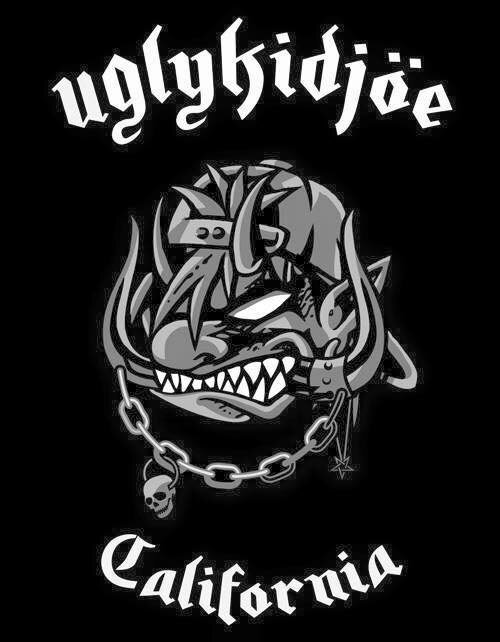 ---
11 janvier 2018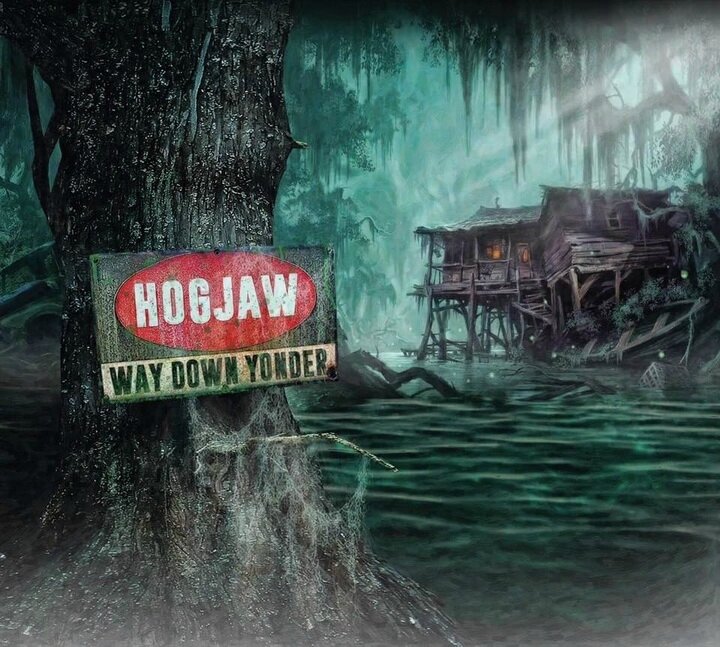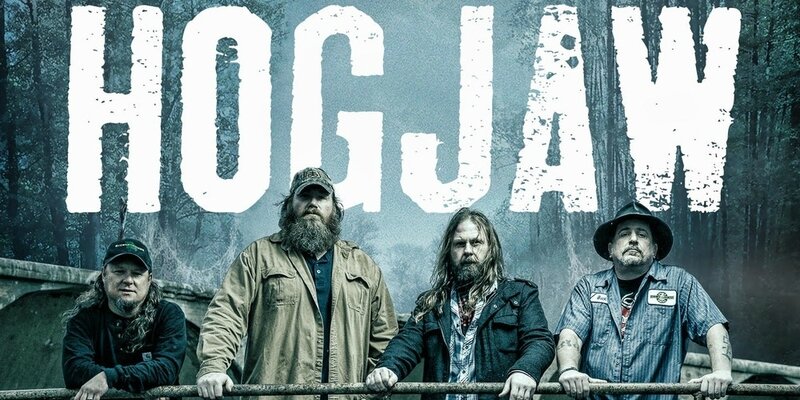 ==> Release: 26th January, 2018
via Snakefarm Records, daughter label of Spinefarm Records / Universal Music Group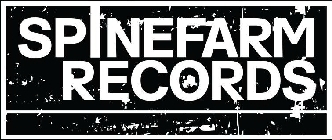 Comment résister à HOGJAW, ce solide quatuor d'amis et frères de Rock venu d'Arizona et à leur sixième album « Way Down Yonder » et oui, comment résister à leur Rock / Southern Rock authentique qui fait simplement et carrément vibrer de part en part : du genre qui vous donne envie de profiter de la vie et de ses plaisir simples et à pleines dents, encore !
Si le quatuor américain reste ici solidement et efficacement fidèle à l'esprit de ses racines Rock'n'Roll autant musicales que natales, sa bien aimée terre d'Arizona, fidèle à ses valeurs et son moto «Hogjaw Likes To Rock », il n'en reste pas moins que le groupe se fait plaisir avec ce sixième album, à repousser ses limites et à marquer l'accent avec « Way Down Yonder » sur un son plus brut et Rock seventies début eighties, ainsi qu'à trouver un équilibre solidement mené entre duo de guitares qui arrachent ou touchent et vocaux qui se complètent tout autant, vu que le groupe a choisi de mettre en avant le fait d'avoir en fin de compte et en plus de son chanteur guitariste principal, trois chanteurs à son effectif en tout. Et ce choix marche, étant donné que les voix sont en harmonie avec leur couleur propre et participent aux côtés des guitares, à générer une alchimie qui prend au mieux, soutenue par une basse forte et profonde à la fois comme ses collègues et que dire de la batterie si ce n'est qu'elle soude le tout avec savoir faire. Et du savoir faire, tout Hogjaw en a, assurément, vu l'efficacité de chaque morceau qu'il soit entrainant, fonceur ou plus profond et mid tempo.
Hogjaw a incontestablement de la bouteille (pas que de Whiskey, bien sûr) et une passion Rock chevillée au corps pour chacun de ses membres et ce mélange de vécu et de fraicheur à la fois, fait que les Rockers d'Arizona, leur 'home state', valent d'être connus et salués pour leur musique et esprit Rock qui méritent le haut du classement aux côtés des meilleures formations !
Une production naturelle et pro à la fois finit, d'ailleurs, de parachever ce qui fait de « Way Down Yonder », un must de Rock, alors, inutile de dire combien Hogjaw est à découvrir d'urgence pour son Rock'n'Roll / Rock sudiste accrocheur à tous niveaux, saupoudré qui plus est, d'originalité, d'humour et d'un attachement contagieux à savourer les bonnes choses de la vie:
alors, bienvenue dans la famille « Hogjaw » et votre ticket d'entrée se nomme « Way Down Yonder » !
So, let's Rock with Hogjaw ! :)

Tasunka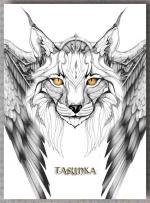 « Way Down Yonder » Tracklist :
01. Back Home Today - 04:23
02. To Hell with the Rest - 03:49
03. Brown Water - 3:43
04. North Carolina Way - 05:00
05. Way Down Yonder - 05:19
06. Dark Horse - 05:48
07. Redemption - 05:47
08. Got a Pencil - 05:02
09. Never Surrender - 04:35
10. Beast of Burden (Roll On) - 04:25
11. Talk About Fishin' - 02:57
* Produced by Hogjaw and Byron Filson
* Artwork : Justin Weiss
HOGJAW Line-Up :
-Jonboat Jones - Vocals & Guitar
-Jimmy Rose - Lead Guitar
-Elvis DD - Bass
-Kwall – Drums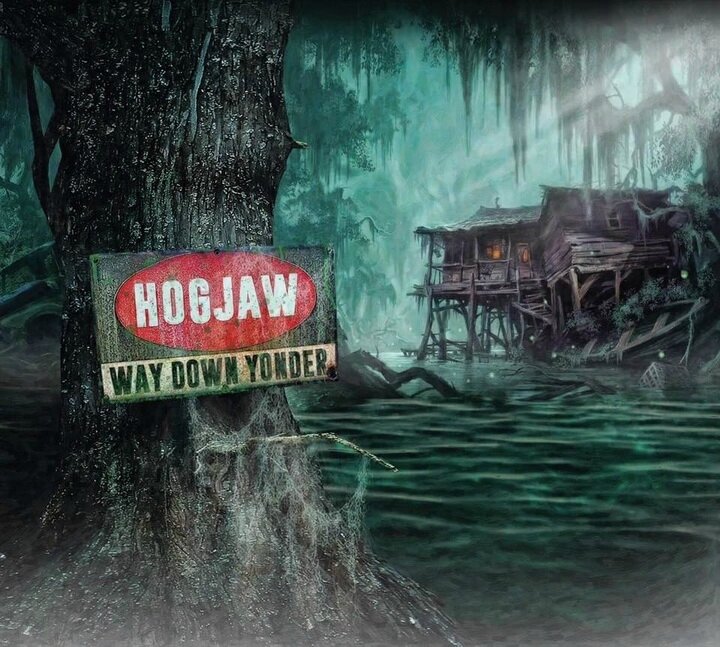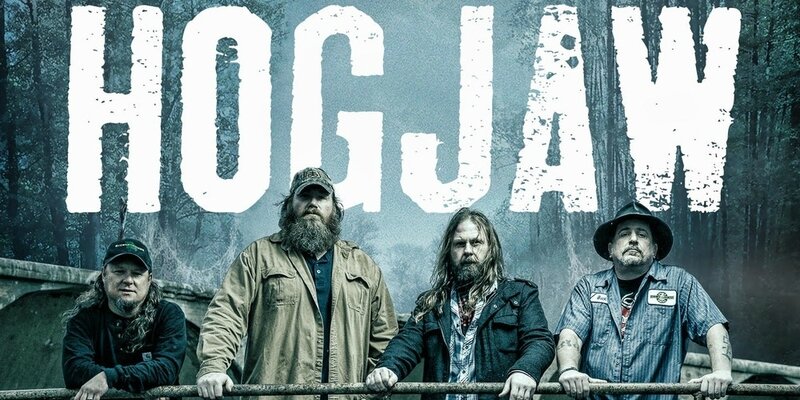 ---
10 janvier 2018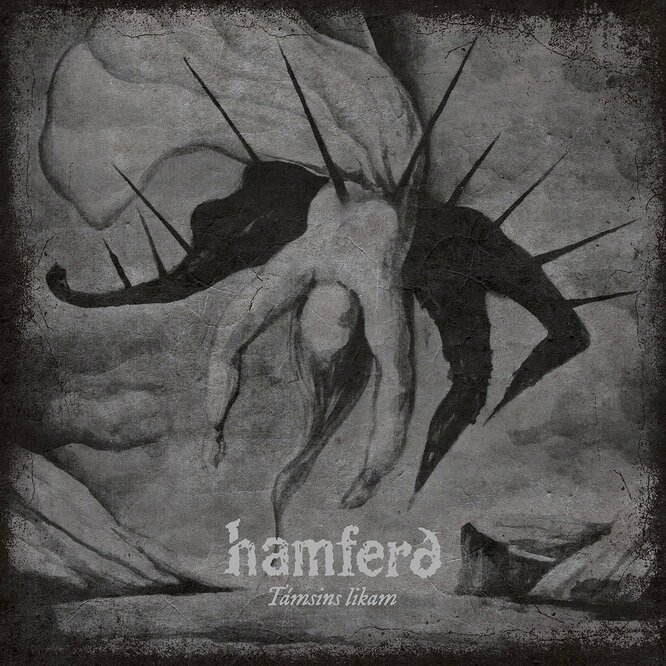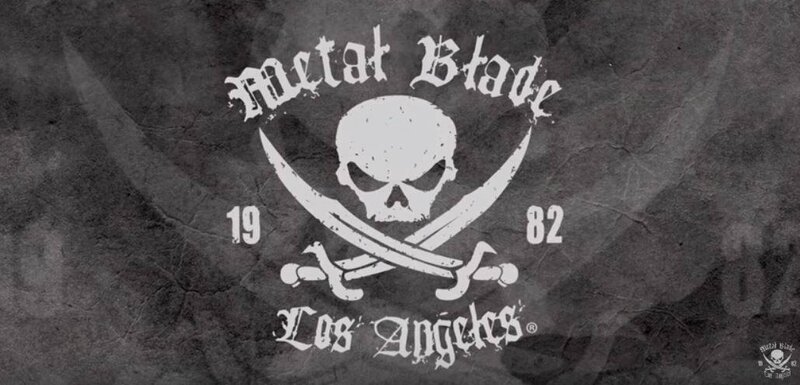 "Támsins likam" marque le dernier volet d'une saga sombrement belle et superbement brute commencée en 2010: plus brut, plus mature justement, le son caractéristique du Doom Metal de HAMFERD est ici remarquablement massif et finement ciselé à la fois, étherique au possible et pourtant aussi réel et insaisisable que la brume des îles Féroé elle-même.
Hamferd a fourni avec cette troisième pièce d'art, un travail et une inspiration en pleine apogée d'un groupe sûr de ses moyens, permettant aux musiciens d'exprimer leur talent à chaque poste et de même pour les vocaux en growls lourds, lancinants ou en un chant clair aussi beau que celui d'une sirène peut être dangereusement hypnotisant. Ce troisième opus reflète l'esprit scandinave et l'atsmophère, le feeling uniques de ce sextet habité par l'esprit intemporel, reflet de ses îles Féroé natales ainsi que de leurs paysages, les légendes et atmosphères rudes et belles à nul autre pareil. En fait, «"Támsins likam" (Body Of Mist ) marque le début de la fin, celui de cette trilogie conceptuelle qui est un conte / compte à rebours d'une saga émotionnelle, violente, dramatique et envoutante tout autant.
Tragique et intense, brute et ciselée, Hamferd délivre décidément une pièce maitresse d'un Doom Metal profond, unique et sans frontières à la fois, comme le chant peut l'être, lui qui est en langue féroïenne mais qui pourtant touche de façon universelle même sans en comprendre les mots :
une réussite d'album, qui mérite le nom d'oeuvre,
d'autant que la production a été placée à nouveau sous la houlette du groupe et que le mixage s'est vu confié au maestro du genre, le suédois Daniel Bergstrand, pour un résultat détonnant d'efficacité à tous niveaux.

Le groupe sera et c'est à souligner, en tournée Européenne et apportera son univers en France pour deux dates à ne pas manquer, d'autant que 2018 marque les dix ans du groupe!

En attendant, laissez-vous submerger par "Támsins likam"et ses 45 minutes d'une immersion unique et marquante en terre 'Faroese Doom Metal'.

Tasunka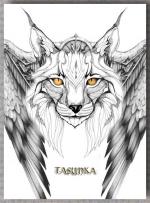 "Támsins likam" Track-Listing:
01-Fylgisflog -9:04
02-Stygd -6:59
03-Tvístevndur meldur -5:39
04-Frosthvarv -4:58
05-Hon syndrast -6:10
06-Vápn í anda -10:52
==> Once again recorded in Studio Bloch in the Faroe Islands, but this time mixed by the legendary Swedish sound wizard Daniel Bergstrand in his Dugout Productions studio
==> The cover for 'Támsins likam' is a beautifully ethereal representation of the dramatic and tragic peak in the album storyline.
==> Hamferð comments: "For years we have been working towards using video material to bring a visual aspect to our music. But not until now have we been able to produce something with the quality that we always strive for. We are extremely pleased to have found the right group of people to work with, and we believe the result to be something truly special."
---
- Jón Aldará - Vocals
- Theodor Kapnas - Guitars
- John Áki Egholm - Guitars
- Ísak Petersen - Bass
- Remi Kofoed Johannesen - Drums
- Esmar Joensen – Keyboards
---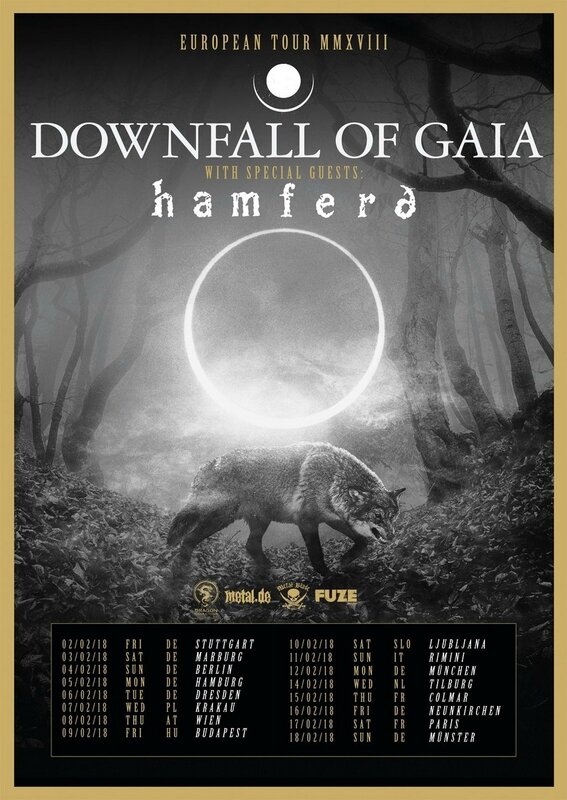 ---
Hamferð Discography:
- Vilst er síðsta fet - TUTL, 2010 (EP)
- Evst- TUTL, 2013
- Támsins likam- Metal Blade, 2018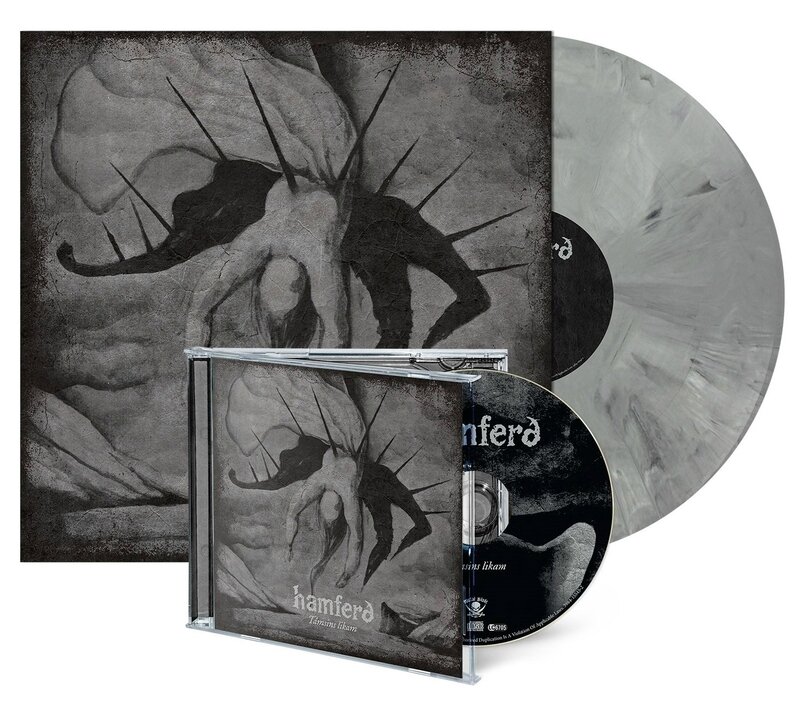 ---