30 octobre 2010
Ici: Live Report / Photos: Tasunka
Photos Y & T / K.O.B.: ici :)
A retrouver aussi sur ZIKANNUAIRE : ici :)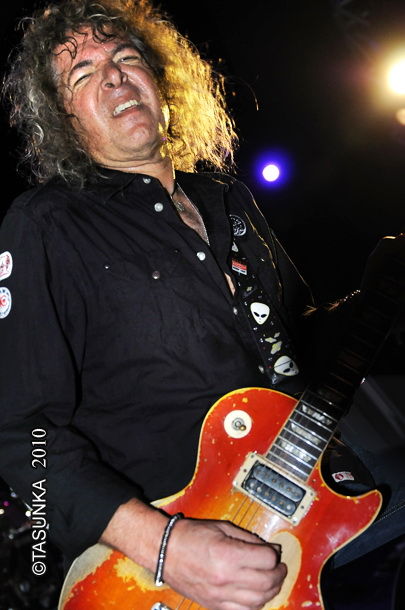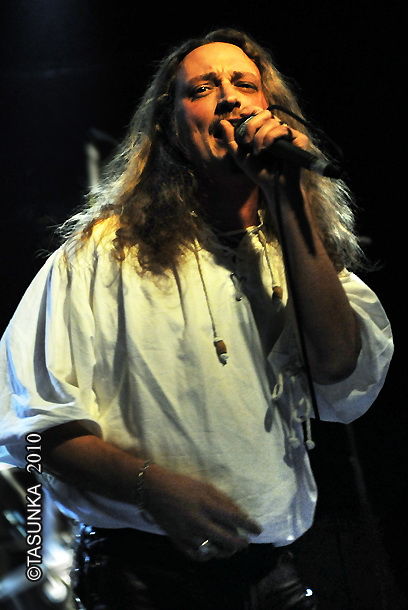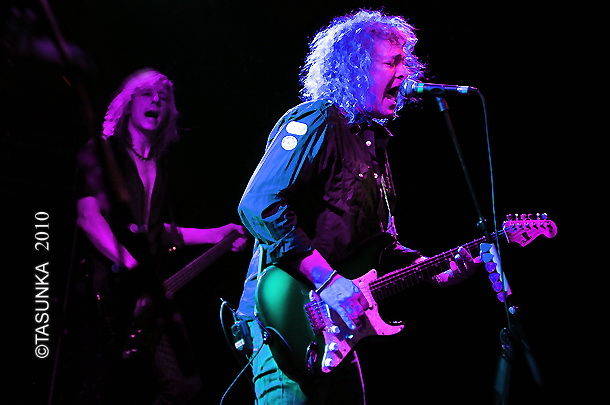 Y&T / K .O.B. ou la Californie et l'Ile-de-France étaient réunies pour célébrer Hard Rock et Heavy Metal en ce 16 octobre 2010, à Paris et fait marquant en plus de l'intérêt musical de l'événement, ce soir-là, la notion de « Y&T Family » a vraiment pris tout son sens : la salle du Trabendo étant effectivement remplie de plusieurs générations de fans absolus des Américains
(Live Report / Photos: Tasunka)
Photos Y & T / K.O.B.: ici :)
A retrouver aussi sur ZIKANNUAIRE : ici :)
C'est donc dans un Trabendo quasi complet, que les Français de K.O.B. ont eu le privilège parfois redoutable quand on joue devant une salle venue en majorité pour la tête d'affiche, d'ouvrir les festivités et même si certains dans le public, les connaissaient déjà, les autres ont pu apprécier le style pratiqué. Le Heavy Metal du groupe va droit au but, fidèle aux sources du genre, avec une guitare bien en avant et mise en valeur par une belle technicité de la part de Thierry Huylebroeck en lead ou en solo. Le trio basse-batterie-guitare délivre un set carré, parlant pour tout fan de Heavy qui se respecte. Depuis ses quelques années d'existence, K.O.B. reste fidèle à sa réputation d'envoyer du bois en live et de fédérer autour de lui. Seul le chanteur, Nicolas Blaizeau, diminuait quelque peu cette impression positive de par sa voix et son rôle de frontman qui paraissaient hésitants.
Un changement de plateau plus tard, avec le dévoilement d'une batterie aux couleurs de Y&T et voilà que l'atmosphère monte en impatience. Il faut dire que depuis la formation du groupe en 1974, il est connu que, sur scène, Y&T peut se vanter d'assurer le show autant par son dynamisme, sa bonne humeur à toute épreuve, que par des morceaux de pur Hard Rock péchus, sensuels et hymniques. A Paris, la formation emmenée par David Meniketti (Chant / Lead guitar) a été plus que fidèle à son habitude et a délivré un concert des plus aboutis, avec morceaux enlevés, ponctués de soli, au choix, de guitares, de basse, de batterie et d'apartés avec le public de la part du frontman, pour exprimer combien tout le groupe et lui étaient ravis d'être à nouveau en France et dans la capitale, qui plus est. C'est vrai que 2010 est une bonne année pour Y&T puisque elle voit le retour du groupe en studio après 13 ans sans album et avec, en bonus, pour ce nouveau disque : « Facemelter », le line up original : Dave Meniketti aux lead guitar - vocaux / Phil Kennemore à la basse, suivis des acolytes depuis longtemps : John Nymann (guitare) et Mike Vanderhule (batterie). Pourtant, sur la tournée, Phil Kennemore ne sera pas de la partie: un cancer métastatique ayant contraint le musicien à se voir remplacer afin de mieux concentrer toute son énergie pour lutter contre cette maladie. D'ailleurs, hasard du calendrier, en ce 20 octobre à Paris, c'était l'anniversaire du bassiste, ce qu'a souligné David Meniketti au nom de tout le groupe en dédiant un titre en son honneur. Tous nos vœux de guérison vont à Phil ! Les dons sont possibles à cette adresse: ici :)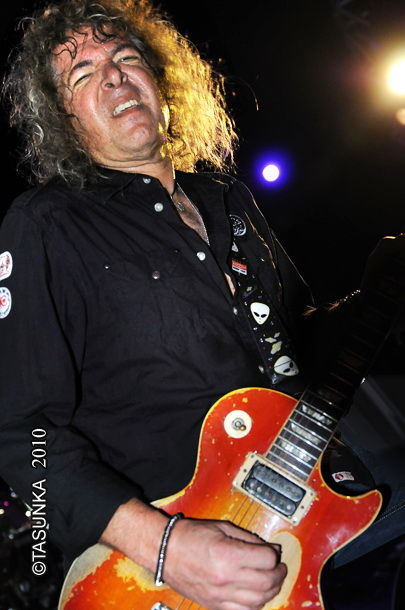 Le sourire et une très bonne performance de Y&T sont les meilleures armes contre la morosité et cette formation s'affiche, à juste titre, comme maîtresse dans son style : un Hard Rock qui met de super humeur et est interprété par de très bons musiciens, solides et matures dans leur jeux et tout à la fois juvéniles dans leurs rires, leurs plaisanteries sur scène, entre eux ou avec le public. Plus de 2 heures de concert, rappel inclus, le tout pied au plancher, à bouger, sautiller, changer de place les uns avec les autres, on finit par se demander si ces respectables ainés, ne sont pas tombés dans la fontaine de jouvence Hard Rock !!!
C'est qu'ils assurent les Y & T, chapeau messieurs !!! :)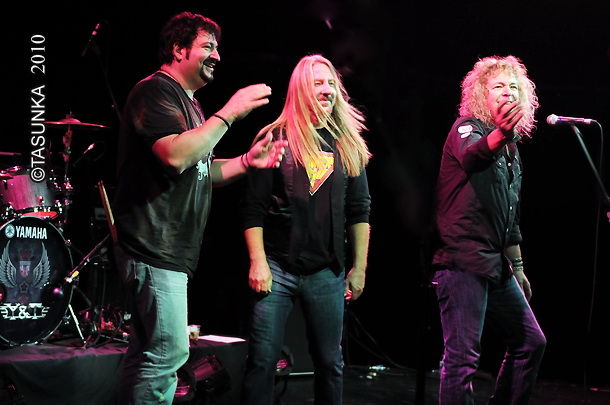 Set List Y & T :
- On With The Show
- Hard Times
- Mean Streak
- Shine On
- If You Want Me
- Don't Stop Running
- Hurricane
- I'm Coming Home
- I Believe In You
- Eyes Of A Stranger
- Midnight In Tokyo
- Blind Patriot (nouveau morceau joué en exclu à Paris !)
- I'll Cry For You)
- Black Tiger
- Barroom Boogie
- Dirty Girl
- Summertime
- Forever
- ------------------------
- Rescue Me
26 octobre 2010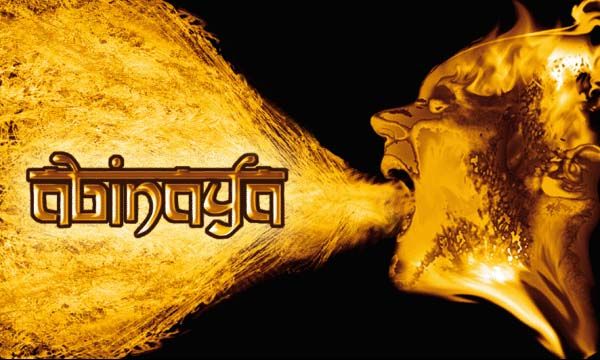 Ils ont mis le feu au Pacific Rock le 16 octobre 2010: qui ils? ABINAYA pour vous servir :)
Jetez un oeil et une oreille sur leur MySpace et sur la chronique de "Corps" leur excellent album et vous verrez ce que groupe de valeur et originalité signifient :)
Photos ABINAYA (oct. 2010): ici / here :)
Généreux autant musicalement que humainement, tous dans le groupe apportent un vent de fraicheur, de dynamisme, de profondeur qui marquent et on ne peut que les soutenir et leur souhaiter une belle et longue route...et de jouer avec les plus grands ;)
Tasunka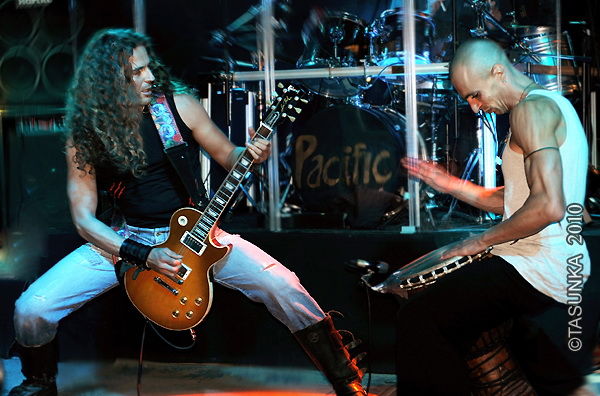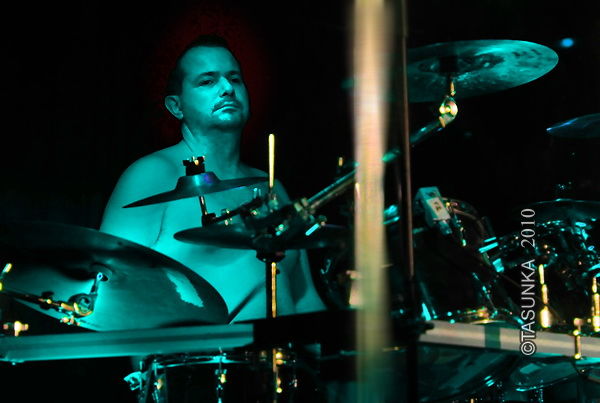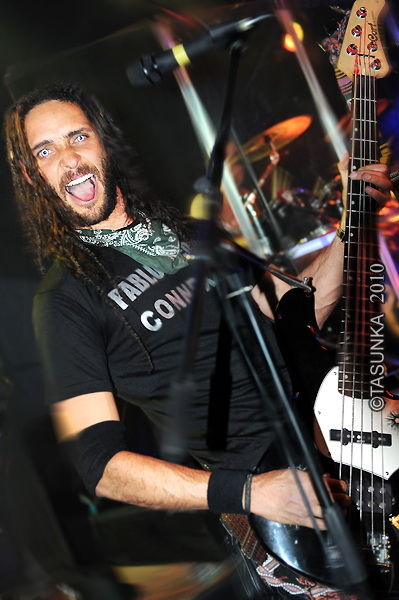 19 octobre 2010
Un concert GARMONBOZIA :)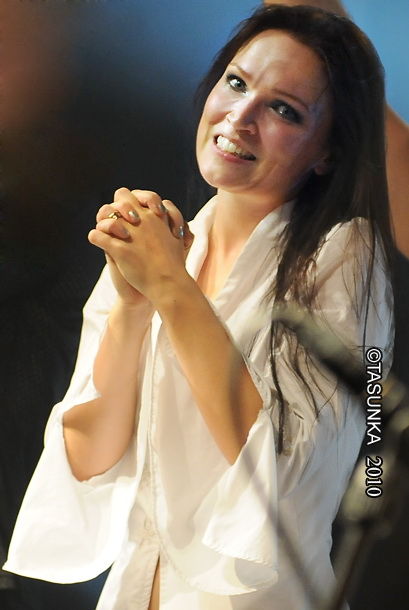 Photos TARJA / MARKIZE / WHIZDOM: ici / here :)
A retrouver aussi sur ZIKANNUAIRE / Check it out on ZIKANNUAIRE : ici / here :)
Live Report (French) TARJA / MARKIZE / WHIZDOM: ici / here :)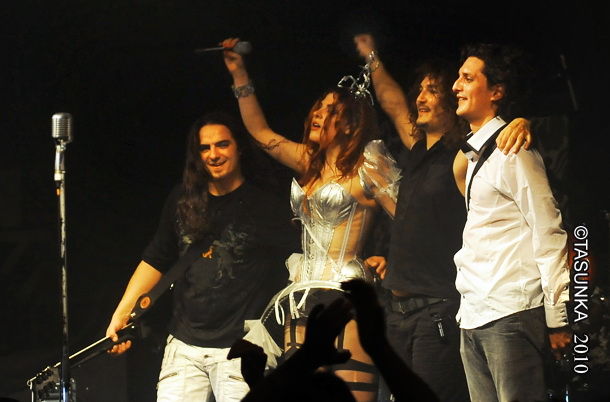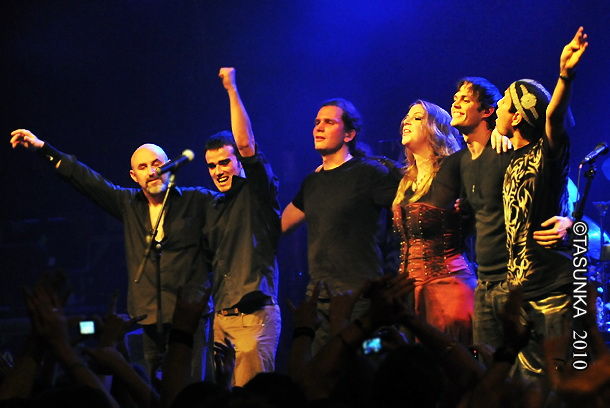 18 octobre 2010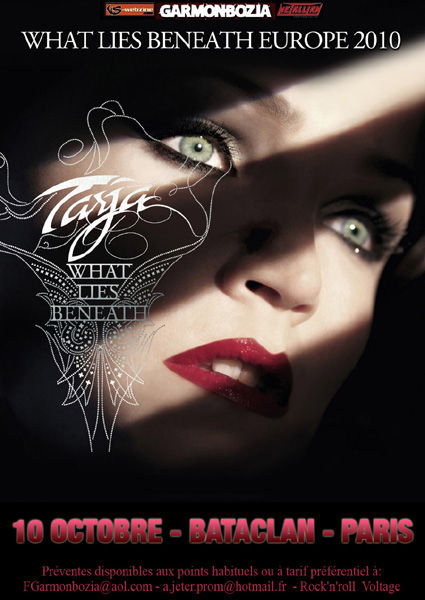 Avec TARJA, MARKIZE, WHIZDOM, la part belle est faite aux vocaux féminins lyriques et au Métal en cette date parisienne du 10 octobre 2010 : bon programme pour une soirée qui s'annonçait avec tous ses atouts de sortie et qui a tenu toutes ses promesses :)
Place donc à l'aperçu de la soirée du 10 octobre 2010, au Bataclan à Paris
A Retrouver aussi sur ZIKANNUAIRE : ici :)
Photos TARJA / MARKIZE / WHIZDOM: ici :)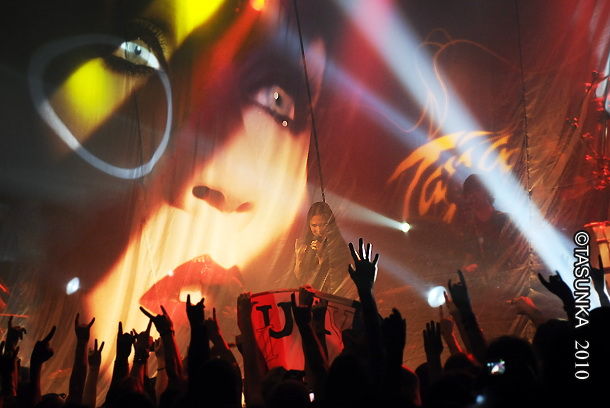 Pour cette date unique en support de TARJA / MARKIZE, WHIZDOM ouvre la soirée à Paris, avec son « Philarmonic Metal » emmené par Lisa Middelhauve (ex-XANDRIA) en guest au chant. Le quintet musical envoie toute sa force dans ses orchestrations (de Vynce Leff), son interprétation, ses duos de guitares, le tout pour parvenir et le groupe y parvient avec aisance, à donner un écrin aux vocaux lyriques, à faire de cet ensemble un tout très cohérent et qui se révèle vraiment agréable à l'oreille.
Du point de vue scénique, ça bouge bien, ça saute, c'est communicatif, tout simplement ; WHIZDOM a donc assuré une efficace entrée en matière pour cette soirée faisant la part belle aux vocaux féminins lyriques et au Métal :)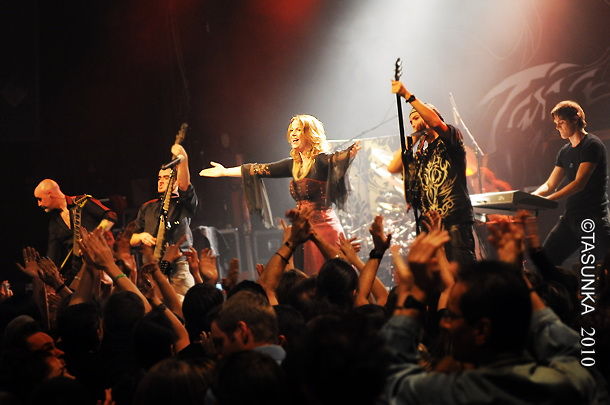 MARKIZE, qui a pris la suite, fait honneur à son titre de noblesse, autant visuellement, par l'évidente grâce physique et l'originalité vestimentaire de Alina Dunaevskaya que vocalement et bien sûr, musicalement. Autour du duo fondateur, David Verbecq (Batterie)- Alina, s'ajoute Frank Chentrier à la guitare. Les riffs Metal-Rock, les arrangements dynamiques, l'ambiance symphonique, frôlant le sombre sans jamais y sombrer, donnent un univers à part, auquel on aime goûter. Forts d'un passage au Bataclan, le 24 octobre 2009, d'apparitions remarquées autant sur CDs, compiles qu'en live en de nombreuses occasions, MARKIZE s'est vu gratifier, le 28 septembre 2010, d'une invitation à tourner en Europe en support de TARJA et donc aussi à Paris à nouveau au Bataclan.
Ce 10 octobre 2010 a fait la démonstration que le groupe le méritait: la formation était, en effet, bien en place, quels que soient les titres joués, y compris, cadeau de la soirée, sur l'inédit « Miroir » interprété en avant goût du second opus à sortir à la fin de cette année. On ne peut que souhaiter une longue et belle route à MARKIZE , ce groupe franco-russe de talent :)
Un rideau avec le visage de TARJA, une musique et des lumières qui font monter l'impatience du public, et de derrière ce rideau les premières notes, les premiers accords déclenchent un mouvement enthousiaste de toute la foule : enfin, ce rideau tombe et voici qu'apparaît la très attendue tête d'affiche et initiatrice de ce « What Lies Beneath Europe Tour 2010 » : la belle et charismatique Tarja Turunen, entourée d'un line up de pointures. Honneur d'abord à Tarja Turunen donc : au chant envoutant et ce, que le style pratiqué soit symphonique, orchestral, Métal, Tarja donc, suivie d'un toujours aussi bluffant batteur en la personne de Mike Terrana (Masterplan, Savage Circus, ex-Rage, ex-Malmsteen), des non moins bons musiciens que sont : Christian Kretschmar aux clavierss (Schiller), Kevin Chown à la basse (ex-Tony Mac Alpine, ex-Tiles), Alex Scholpp aux riffs incisifs et mélodiques (ex-Farmer Boys) et enfin de Max Lilja: au violoncelle (Hevein, ex-Apocalyptica). Du beau monde sur scène, pour un public totalement enthousiaste, aux anges, offrant des reprises en chœur des titres, des fleurs (un bouquet et des roses ont fait le voyage de la fosse aux mains de Tarja) ainsi qu' un drapeau français avec logo de fans.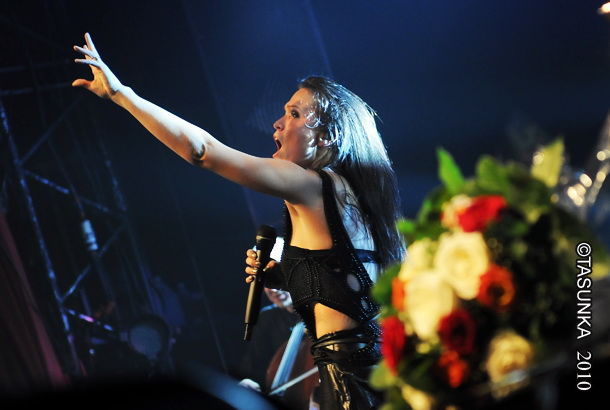 Le Bataclan s'étant rempli au fur et à mesure de la soirée, s'il n'a pas été sold out dans les chiffres, il l'a été dans les cœurs : le sourire vraiment ravi de Tarja et ses nombreux remerciements, prouvent combien cet accueil l'a touchée, elle tout autant que son équipe. C'est vrai que les morceaux passaient avec tout la force et la pèche d'un groupe très impliqué qui dans ses soli de guitare, qui dans sa ligne rythmique, ses accords au violoncelle, aux claviers et bien sûr au chant, mais là, c'est une évidence vue les qualités vocales et scéniques bien connues de Tarja Turunen par le passé avec un groupe que vous connaissez et à présent en solo :)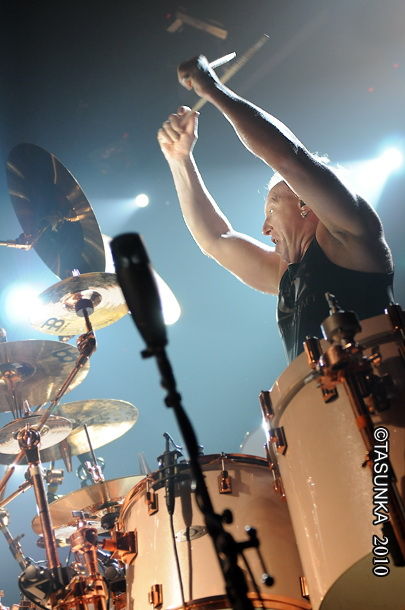 Trois changements de tenue plus tard pour Tarja et des ambiances vocales évoluant dans des styles lyriques variés, un solo de batterie guerrier et fun, comme d'hab', de Mike Terrana, un morceau acoustique de la part de tout le groupe et voilà, le concert est déjà arrivé à son épilogue : le temps est passé vraiment en un clin d'oeil. En somme, c'était un très bon concert que cette date parisienne dont la qualité sonore et des lumières a, en plus, été à la hauteur, ce qui ne gâche rien. Et en parlant de qualité, il faut souligner que Tarja a pris le temps à la fin, de signer tout ce que lui tendaient les nombreux fans venus l'attendre au pied du bus de tournée, de se faire photographier, avec toujours un sourire et un mot gentil pour chacun. Alors, la rencontrer montre une évidence, celle que son éviction de NIGHTWISH quelques temps auparavant, ainsi que les rumeurs qui avaient couru alors, étaient totalement injustifiées et à l'opposé de la personne qu'est TARJA TURUNEN : une très belle artiste autant dans son art que humainement parlant et sa formation classique de chanteuse d'opéra plus ses nombreuses expériences scéniques, musicales, font merveille en solo :)
Longue et belle route à TARJA donc !! :)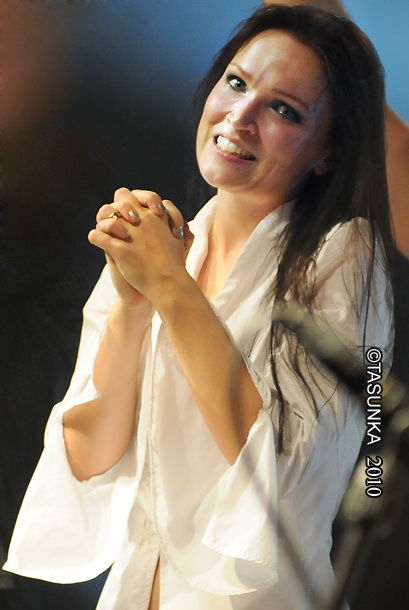 (Live Report / Photos: Tasunka)
06 octobre 2010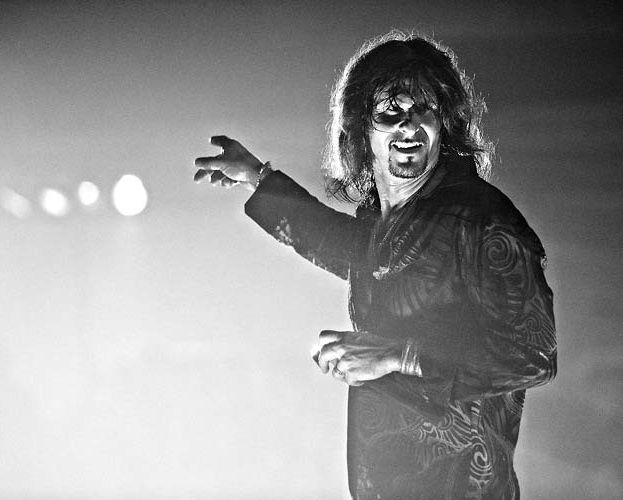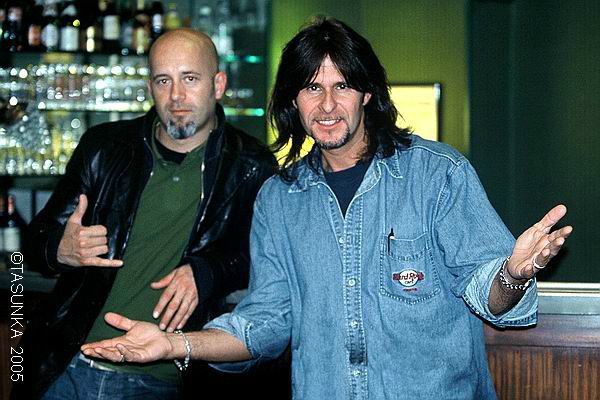 R.I.P
Our heartfelt thoughts are with his family
Las Vegas – The world has lost one of its greatest rock singers: GOTTHARD front-man Steve Lee was killed accidentally during a motorcycle trip in the USA on Interstate 15 between Mesquite and Las Vegas and died at the scene.
The GOTTHARD singer had flown to the U.S. with some biker friends just this weekend to fulfil a long-cherished dream for which he'd never had the time, due to his heavy touring schedule for many years. It was to be two weeks through the states on a Harley Davidson. The 21 Swiss bikers started their journey on Sunday on a total of 12 motorcycles. On Tuesday 5 October, about 50 miles from Las Vegas, the group had stopped at the roadside to put on their rain gear as it had started to rain. On the slippery road, the trailer of a passing truck began to skid. The driver attempted evasive action but his trailer clipped five of the motorcycles parked at the roadside; one of them hit Steve Lee. Rescue services attempted resuscitation but efforts were stopped after 20 minutes. At 16:13 local time, Steve Lee was pronounced dead.
Among the passengers were GOTTHARD bassist Marc Lynn and Lee's girlfriend Brigitte Voss Balzarini. All other fellow riders were unharmed. Steve Lee was 47 years old.
With Steve Lee, we not only lose one of the world's best rock voices but also an extraordinary personality. Despite his enormous success, the Ticino singer had retained a very subtle eye for detail and often impressed the people around him with his sensitive observation. Due to his personality, he had a serious outlook, without losing his sense of humour and lust for life. Steve Lee met his environment with respect but always had, in his gentle way, a very simple, personal touch. He understood like no one else how to enjoy without going too far – to him, alcohol and parties were things he met with level-headedness. The singer sold several million albums throughout his career with GOTTHARD, several of them reaching platinum, double or triple platinum status.
And yet all this bears no relation to the human greatness of Steve Lee on a daily basis
==>GOTTHARD live photos - Paris Feb 17, 2008: here
==>GOTTHARD Live Report (French)- Paris Feb 17, 2008: ici / here
03 octobre 2010
FAIR WARNING "Talking Ain`t Enough – Fair Warning live in Tokyo"
(SPV / Steamhammer)
Release Date Europe: November 22nd, 2010
Release Date: Germany: November 19th, 2010
Release Date USA/Canada: November 23rd, 2010
Quand les FAIR WARNING sont contents de leur tournée triomphale au Japon, ils le font partager et largement puisque ce "Fair Warning – Live In Tokyo" sort, accrochez-vous pour le choix: en digipack 3 CDs, en digipack 2 DVDs ou encore en collector mondial limité à 3 000 exemplaires, sous forme d'un coffret contenant des exclusivités, plus les 2 DVDs, les 3 CDs avec chacun une pochette différente: de quoi ravir les fans. Et coté musique, me direz-vous ? C'est simple, les vétérans allemands reformés il y a de cela 4 ans, se défendent avec panache sur scène et enchainent sans ennui aucun, leurs titres Rock mélodiques, hymniques, décidément taillés pour le live. La prise de son et le mixage sont d'ailleurs du meilleur tonneau pour restituer l'ambiance, la dynamique live que génère le quatuor, quatuor bien en place et très efficace, chacun donnant tout quel que soit son poste. Bref, « Talking Ain't Enough – Fair Warning Live In Tokyo » met dans le mille et fait passer un moment plutôt intense en compagnie de FAIR WARNING, cette formation qui occupe la scène comme si elle était chez elle et elle y est, de façon évidente, en territoire plus que familier :)
Tasunka
FAIR WARNING LINE-UP:
Tommy Heart – V
Helge Engelke – G
Ule W. Ritgen – B
C.C. Behrens – D
Tracklisting 3 CDs Digipack:
CD 1 : Tokyo January 2010
Intro
Out on the run
Here comes the heartache
Save me
Angels of heaven
Dont give up
Sakura/Kashmir
Generation jedi
Dont keep me waiting
The last goodbye (keyboardfeature)
Falling reprise
Long gone
Hey girl
CD 2 : Tokyo January 2010
Walking on smiles
I`ll be there
Longing for love
I fight
Still I believe
Burning heart
Get a little closer
When love fails
Fighting for your love
CD 3: LOUDPARK 2009
Intro
Angels of heaven
Save me
Generation jedi
Out on the run
Here comes the heartache
Long gone
Longing for love
I fight
Don`t give up
Burning heart
Get a little closer
When love fails
Tracklisting 2 DVDs Digipack:
DVD1 : Tokyo January 2010
Intro
Out on the run
Here comes the heartache
Save me
Angels of heaven
Dont give up
Sakura/Kashmir
Generation jedi
Dont keep me waiting
The last goodbye (keyboardfeature)
Falling reprise
Long gone
Hey girl
Walking on smiles
I`ll be there
Longing for love
I fight
Still I believe
Burning heart
Get a little closer
When love fails
Fighting for your love
Approx. 120 min
DVD 2 : LOUDPARK 2009
Intro
Angels of heaven
Save me
Generation jedi
Out on the run
Here comes the heartache
Long gone
Longing for love
I fight
Don`t give up
Burning heart
Get a little closer
When love fails
Approx. 60 min
+ Private Footage & Shots approx. 15 min

Limited Boxset:
- CD1 cardboardsleeve, Tokyo January 2010
- CD2 cardboardsleeve, Tokyo January 2010
- CD3 cardboardsleeve, LOUDPARK 2009
- DVD1 cardboardsleeve, Tokyo January 2010
- DVD2 cardboardsleeve, LOUDPARK 2009 + private footage & shots
- booklet
- different cover
06 septembre 2010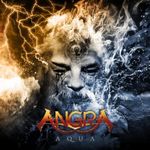 ANGRA « Aqua »
(Steamhammer / SPV)
Release dates
Germany: September 24th , 2010
Europe: September 27th , 2010
USA: October 12th, 2010

4 ans sans sortie d'album studio, ANGRA se faisait désirer auprès de ses nombreux fans, aussi, ce mois de septembre 2010 est–il un bon mois, puisqu'il permet de retrouver le groupe à nouveau en pleine configuration côté line up (Ricardo Confessori étant de retour avec tout son talent de batteur), prêt à faire sa rentrée et, comme l'affirme Rafael Bittencourt, virtuose guitaristique de son état :) en train de réaliser ce qu'ils aiment par-dessus tout faire, à savoir apporter au monde leur musique au travers d'un nouvel opus: « Aqua ». Et le monde en prend plein les oreilles avec le début de l'album et un premier titre: « Arising Thunder » qui laisse augurer que ANGRA s'est décidément investi à fond, les riffs dynamiques de guitares succédant aux riffs d'enfer, pas le temps de s'ennuyer avec un tel panaché de soli, de rythmiques solides et Heavy. Puis, « Lease Of Life » se promène, ensuite, plus dans le progressif entre passages lents et décollages en forme d'envolées lyriques et de jeu des guitares léchés et là, on est totalement conquis et au cœur du sujet, immergé dans l'œuvre de Shakespeare dont « Aqua » relate l'histoire: « La Tempête ». ANGRA prolonge sa virée en terre progressif, avec plus ou moins de bonheur: « moins », avec un « Spirit Of The Air » frôlant par instants l'indigeste et « plus » avec le précédemment cité et très abouti morceau: « Lease Of Life ». Heureusement, « Hollow » et surtout « A Monster In Her Eyes », « Weakness Of A man », « Ashes » réconcilient le tout et prolongent l'effet amorcé dès le milieu de l'écoute de « Aqua » : un effet très agréable, d'autant que les deux complices à la guitare que sont Kiko Loureiro et Rafael Bittencourt s'en donnent à cœur joie dans leur art, passant du furieux au feeling le plus cristallin dans leur jeu. « Aqua » est un album qui remplit ses promesses et vaut amplement de faire un tour dans les lecteurs, sans pour autant atteindre le panthéon du Métal, certes, mais pas loin, tout de même :)
Tasunka
Tracklisting:
01. Viderunt Te Aquæ
02. Arising Thunder
03. Awake From Darkness
04. Lease Of Life
05. The Rage Of The Waters
06. Spirit Of The Air
07. Hollow
08. Monster In Her Eyes
09. Weakness Of A Man
10. Ashes
LINE-UP:
Edu Falaschi – V
Kiko Loureiro – G
Rafael Bittencourt – G
Felipe Andreoli – B
Ricardo Confessori – D
13 août 2010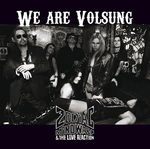 ZODIAC MIDWARP AND THE LOVE REACTION « We Are Volsung »
(SPV/ Steamhammer)
Sortie Européenne: 27 septembre 2010
Voilà ZODIAC MINDWARP AND THE LOVE REACTION ou ZMATLR pour les aficionados, à nouveau au complet avec une section rythmique basse-batterie renouvelée et méchamment Rock'n Roll : en totale harmonie avec l'âme Hard Dirty Rock'n Roll qui anime le groupe depuis toujours et c'est archi appréciable de retrouver les ZMATLR au sommet de leur forme. « We Are Volsung » fleure, en effet, bon la virée sauvage aux sons Rock avec un « Don't Touch My Guitar » emblématique, mais le disque fleure très bon aussi la virée épique au coeur de la mythologie nordique, d'où le titre de l'album entre autres :) De toute façon, on se laisse prendre au jeu quelque soit l'univers exploré : c'est qu'il est toujours agréable de se laisser aller sur un Rock'n Roll aussi bien calibré que celui de ZMATLR : en forme les mecs, donc et les futures dates de leurs concerts vont valoir le détour, c'est certain, vu l'accroche de l'album :)
Tasunka
Tracklisting:
01. We Ride
02. Stark Von Oben
03. Kill Me A Mockingbird
04. Tree Rider
05. We Are Volsung
06. Don't Touch My Guitar
07. Die Pretty
08. Lucille
09. White Trash
10. Key to Your Heart
Line-Up ZMATLR:
Zodiac Mindwarp - V
Cobalt Stargazer - G
Jack Shitt - B
The Cat – D
Concerts :
- 25 septembre 2010 au Borderline – Londres pour la sortie de « We Are Volsung »
- 31 octobre 2010 / 1er novembre 2010 avec ALICE COOPER au Roundhouse
- Novembre 2010 : Tournée Européenne
- Janvier / février 2011 : Tournée US
09 juillet 2010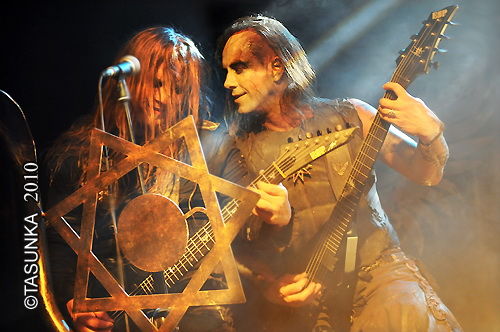 Photos BEHEMOTH / DECAPITATED / EX DEO: ici / here ;)
Live Report BEHEMOTH / DECAPITATED / EX DEO: ici / here ;)