02 janvier 2018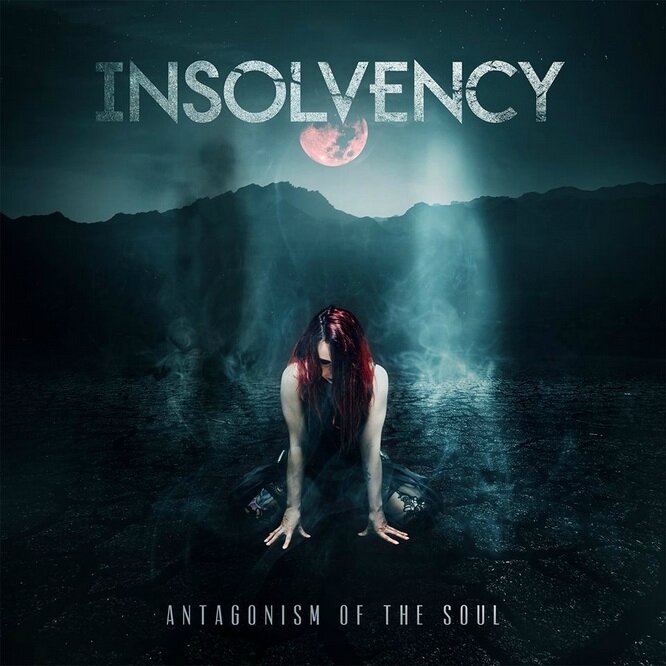 ** Release Date: 26/01/2018 **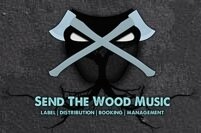 / Season Of Mist Distribution
==> Buy Single / Pre Order Album : http://hyperurl.co/Antagonism

Mêler les genres se fait de plus en plus et en l'occurrence, via « Antagonism Of The Soul », il est ici question de voir le Metal Heavy mixé avec la forte et très efficace base d'un Metalcore sans fard : alors, oui, INSOLVENCY a relevé le pari et plutôt réussi la fusion en incorporant à sa recette, éléments mélodiques et typiquement en option 'pas de quartiers', mêlant ainsi le subtile avec la force de frappe, en un mélange somme toute convaincant.
Des voix doubles à la fois en growl et claire, du duo de guitaristes qui sont l'atout majeur de la bande, un duo d'ailleurs à saluer par sa virtuosité qui n'a d'égale que son impact mélodique et sa force de persuasion, de la section rythmique basse-batterie qui assure sa partie avec toute la dynamique requise, bref, avec leur premier album et après un EP éponyme paru en 2015, les troyens font impression en offrant à la scène Métal, leur approche moderne et bardée de fougue, celle d'un quatuor qui en veut et ça s'entend. Le groupe ayant fourbi ses armes en live, jouant ainsi aux côtés de leurs collègues dont No Return ou Melted Space, formation de leur talentueux voisin, Pierre Le Pape, et sans omettre de mentionner que Bruno Blackstard a eu le privilège d'être l'un des guitaristes choisis pour jouer au '100guitarsfromhel Festival' (Finlande – Helsinki / 2015)
du maestro Alexi Laiho de Children Of Bodom, formation appréciée depuis longtemps par le français.
Pour mettre en valeur le potentiel de INSOLVENCY, les mixage et master ont été placés sous la houlette de Jim Pinder et Carl Bown (While She Sleeps, Bullet For My Valentine, Trivium, Machine Head..), pas moins. Entre les compositions, l'interprétation, la production et les paroles, « Antagonism Of The Soul » dispose d'atouts, c'est certain. Même si tous les morceaux ne se distinguent pas de la même façon, certains restant en retrait côté impact, toujours est-il que d'autres portent l'accroche de ce premier album : sont à citer notamment, « A Leaving Life, A New Beginning » ou encore « « Black Moon », « This War Is Not For You », « Death Wish ».

INSOLVENCY montre et affiche haut avec « Antagonism Of The Soul », un potentiel assuré et une détermination qui donnent envie de suivre la bande : à découvrir !

Tasunka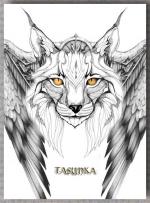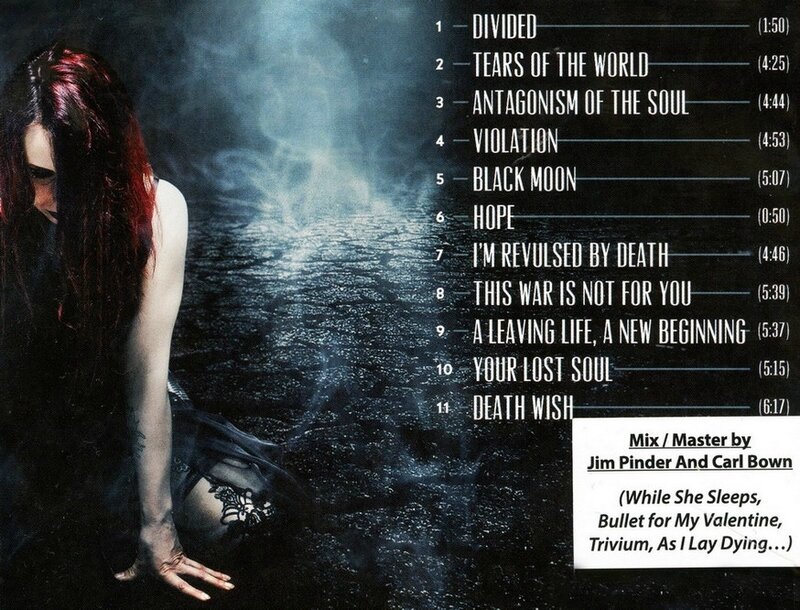 ==> Artwork designed by Daniel from McBride Design (Asking Alexandria, Born Of Osiris, Veil Of Maya, Betraying The Martyrs and many more...)
---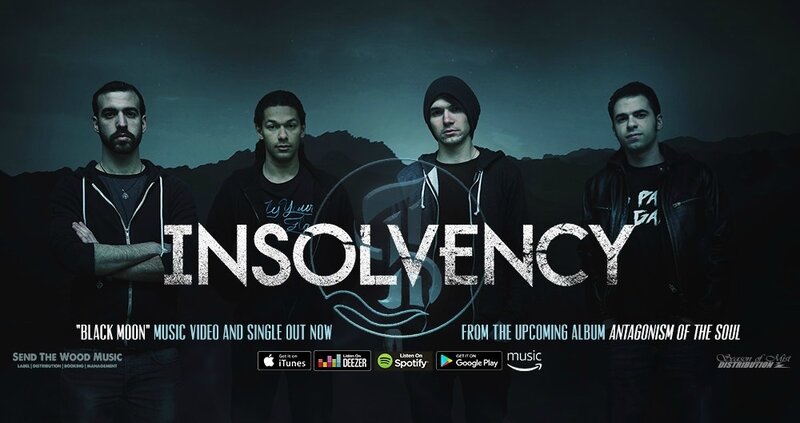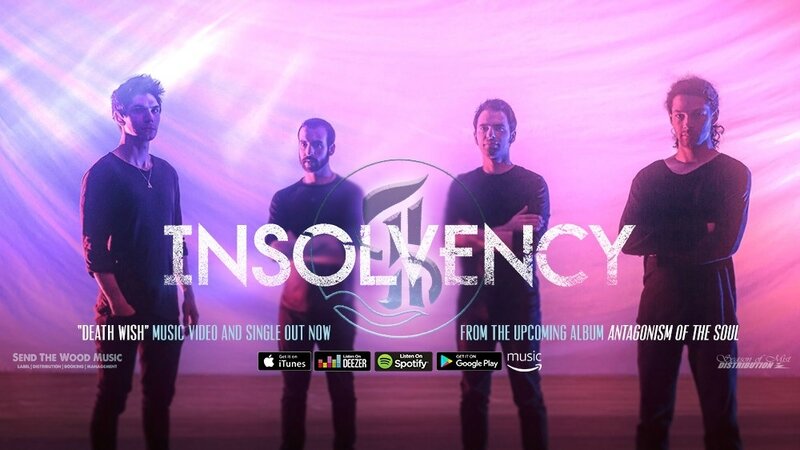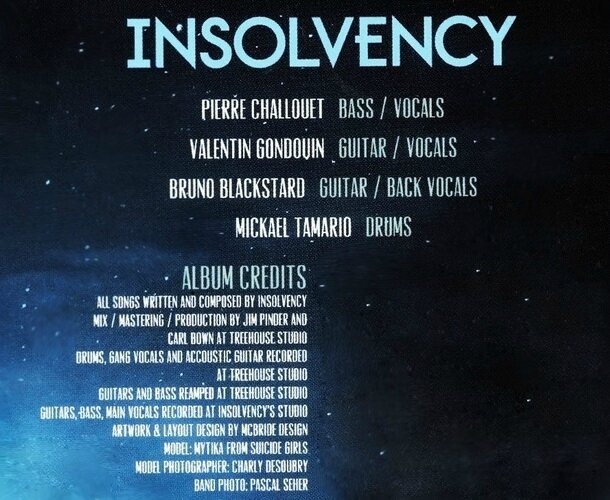 ---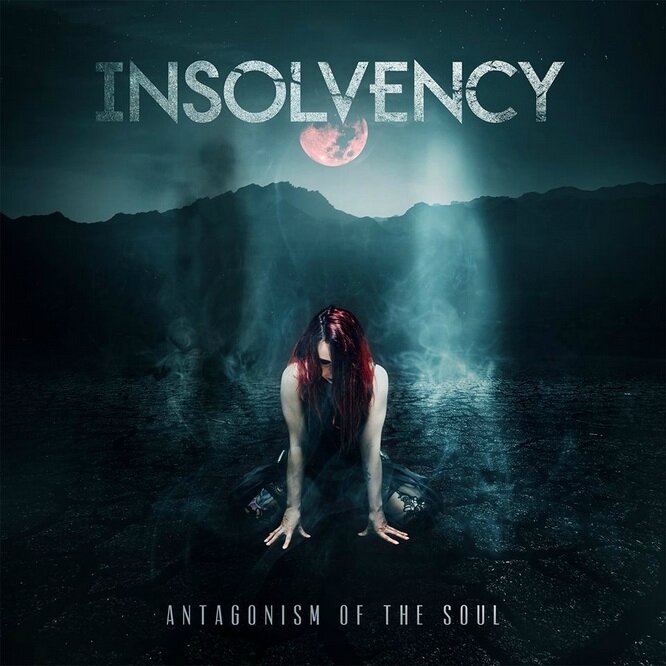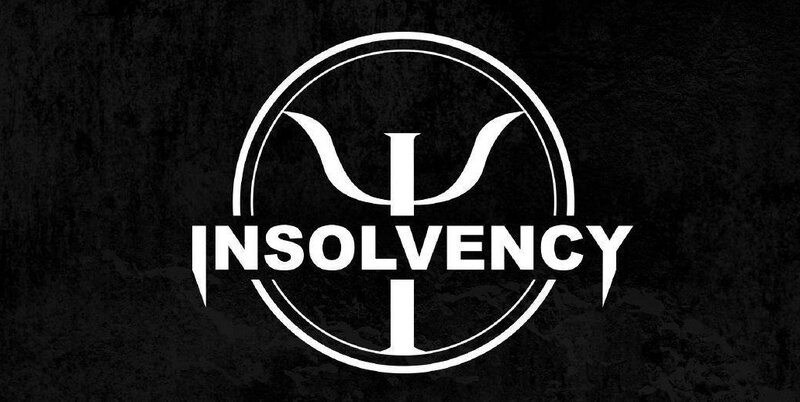 ---
13 novembre 2017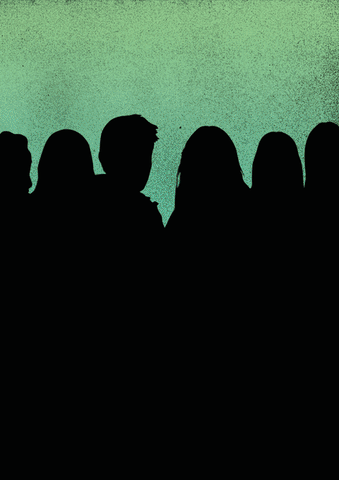 Le 13 octobre dernier, à 13h13, le HellFest lançait la mise en vente de des pass 3 jours de sa 13ème édition... moins de 30 heures plus tard le festival défrayait la chronique en affichant complet et ce sans avoir annoncé un seul des groupes du line-up 2018 !
Aujourd'hui, lundi 13 novembre 2017, le festival annonce sa première tête d'affiche : IRON MAIDEN !
Cette légende du heavy metal britannique se produira à Clisson pour la seconde fois.
Ce premier nom est le 1er d'une série de... 13... qui ne vont pas tarder à suivre dans les prochains jours...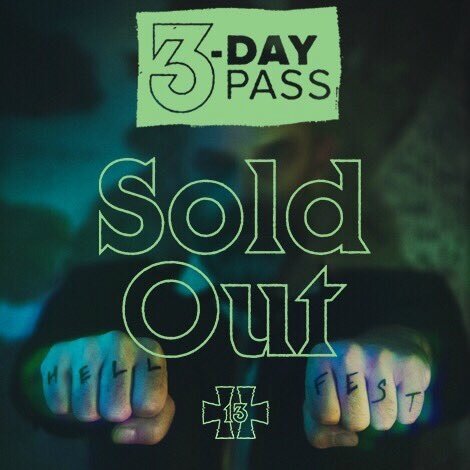 #YouCantControlIt #Is13YourLuckyNumber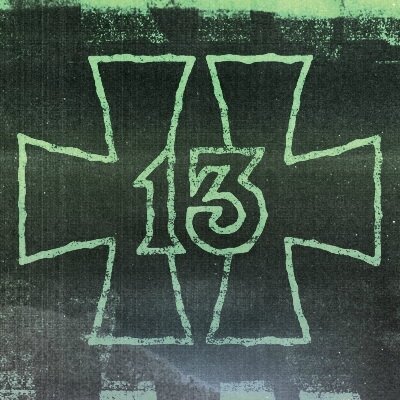 ---
07 novembre 2017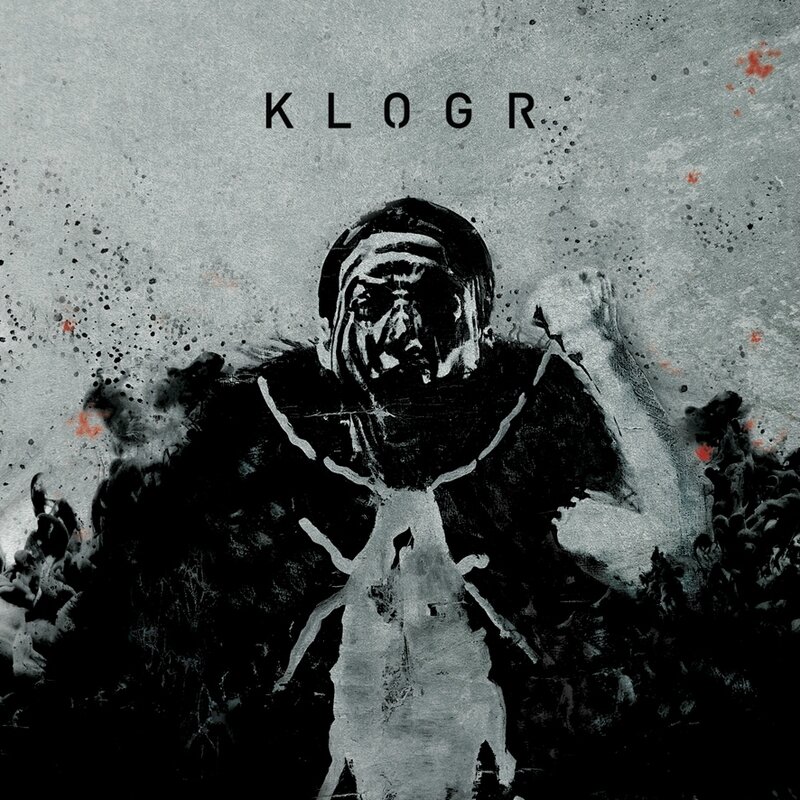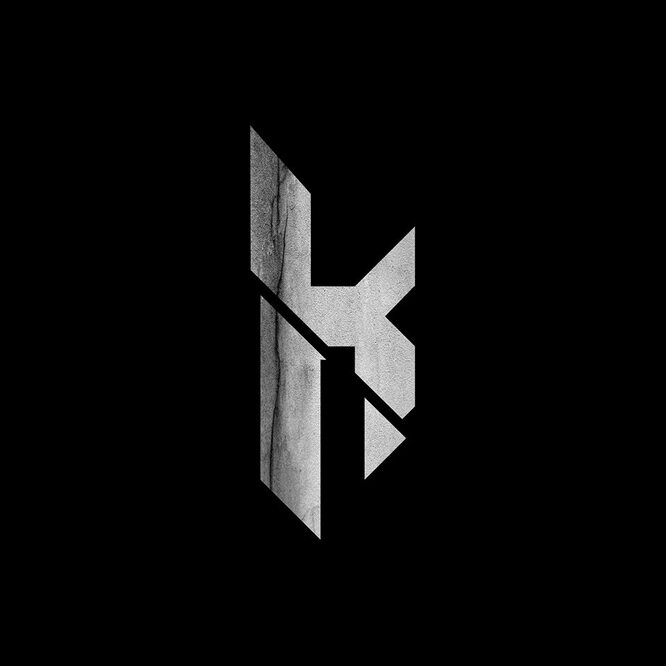 Release date: October 6th, 2017 via Zeta Factory.
KLOGR (à prononcer K_log_R (kay, log, are) ont passé deux ans en studio à peaufiner leur troisième album, « Keystone » et l'investissement en tripes, passion et temps, vaut le détour : les nouvelles compositions sont, en effet, léchées, fouillées et spontanées à la fois, techniquement, vocalement, musicalement au top pour faire parler la vaste palette émotionnelle et punchy exposée avec ferveur par une bande en forme assurément et investie tout autant à délivrer un Rock / Metal alternatif et parfois progressif qui a du mordant et de l'inventivité à revendre.
« Keystone » signe un retour des italo-américains sous le sceau à la fois de plus de puissance, de rogne que jamais et de fidélité à leur patte Rock / Metal alternatif , une patte unique qui se voit bonifiée et plus aboutie encore avec les nouvelles compositions. Au service de ces brulots de titres et de l'esprit aventureux et créatif de KLOGR, le triple récompensé par un Grammy, de producteur qu'est David Bottrilla, a visiblement été conquis par KLOGR, leur esprit et a visiblement dédié tout son savoir–faire à valoriser tout son éclat et sa profondeur, sa force aux morceaux, incisifs quand il le faut et subtilement puissants toujours. La troupe a hâte de reprendre la route et mettre le feu sur scène, en défendant son nouvel opus ce qui se comprend après le temps passé enfermé en studio et c'est aux côtés de The Rasmus, que le quatuor va réaliser son souhait, ce qui est une très bonne nouvelle, d'autant que le groupe sera de passage en France, le 18 novembre et puisque les fêtes de fin d'années approchent, le second cadeau est que Art Cruz, fameux batteur de PRONG, se joindra à KLOGR lors de cette tournée, en invité spécial: il faut dire que les deux groupes ont déjà tourné ensemble en 2014 et collaboré pour un hommage au regretté guitariste de SLAYER Jeff Hanneman, toujours en 2014.

Alors, une urgence se fait, se procurer à la fois « Keystone » cette perle d'album de KLOGR et un billet pour leur concert du 18 novembre à Paris !

Tasunka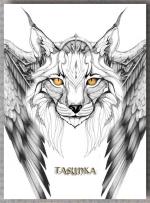 « Keystone » Tracklist :
01. Sleeping through the Seasons
02. Prison of Light
03. Technocracy
04. The Echoes of Sin
05. Pride before the Fall
06. Something's in the Air
07. Drag You Back
08. Sirens' Song
09. Dark Tides
10. Silent Witness
11. Enigmatic Smile
12. The Wall of Illusion
- Produced by 3 Time Grammy Award Winning Producer David Bottrill

- Artwork; The artwork is a piece of a painting of the renowned Italian artist, Andrea Saltini
---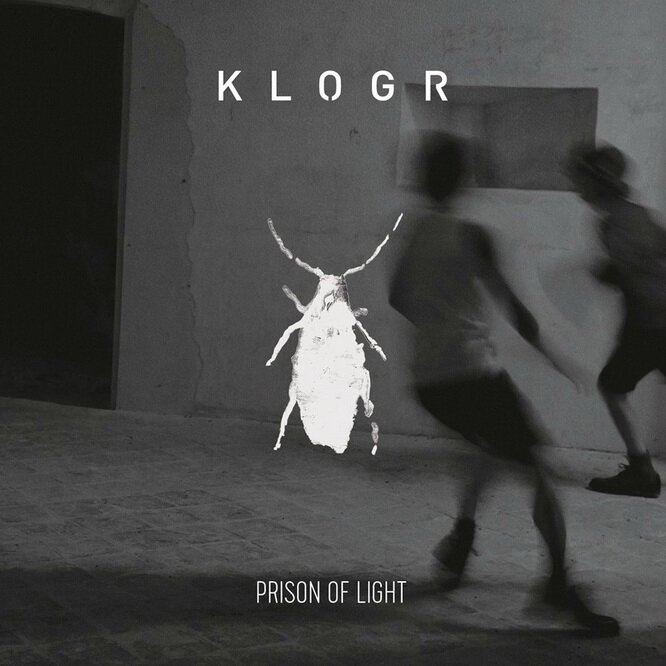 KLOGR Line-Up:
-Gabriele "Rusty" Rustichelli: Vocals/Guitars
-Pietro Quilichini "PQ": Guitars/Backing Vocals
-Maicol Morgotti: Drums
-Roberto 'Robby' Galli: Bass
Today the band reveals an incredible news: Prong drummer, Art Cruz, will feature the new remixed single and video of "Technocracy". The video has been directed and edited by Roberto Zampa (also director of King of Unknown, Breaking Down, Breathing Heart and Sleeping Through The Seasons).
But that's not all! In addition, KLOGR announce that Art will be also special guest of the upcoming tour in support of The Rasmus!
---
---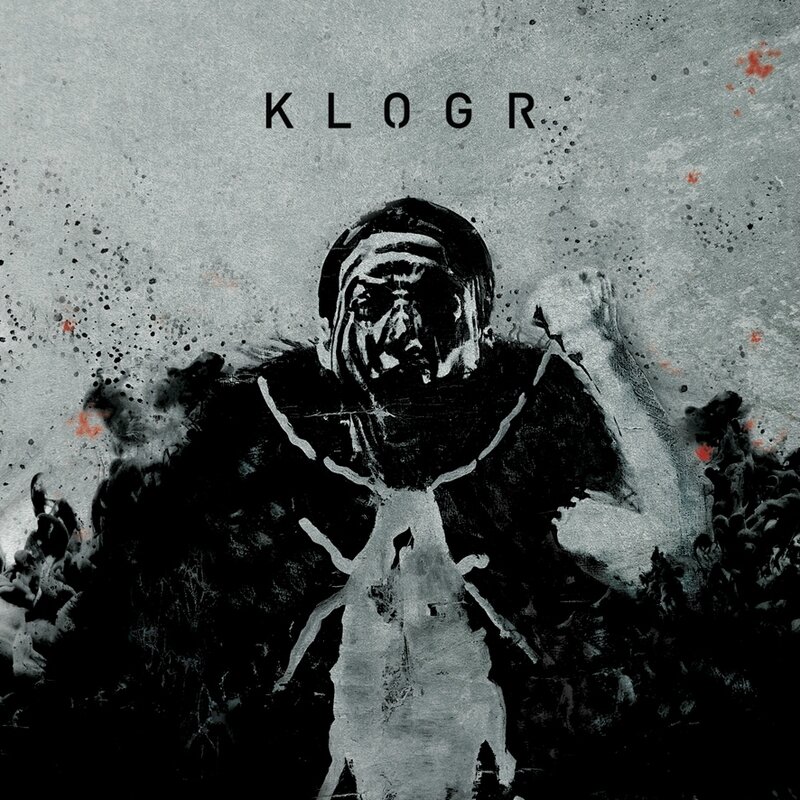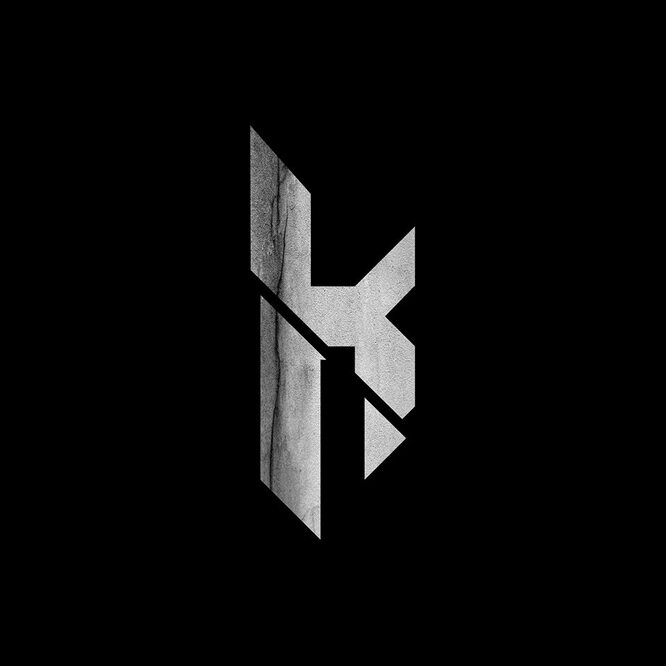 ---
06 novembre 2017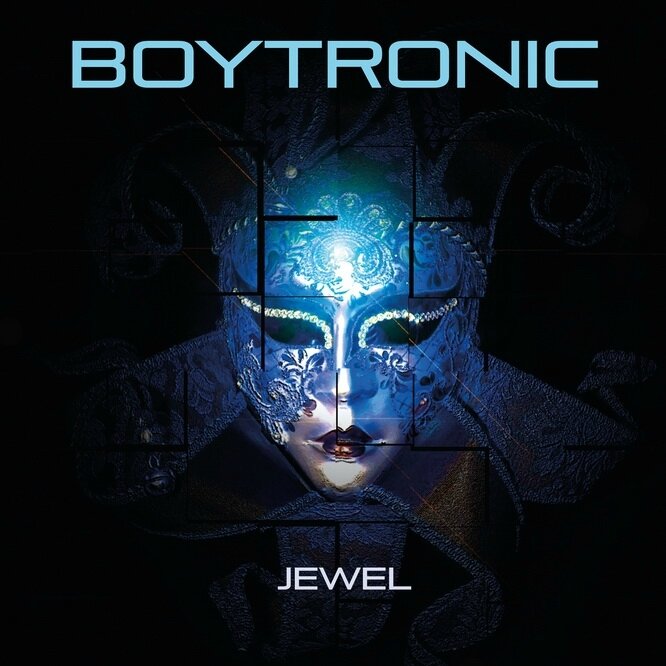 Release: November 3rd, 2017 on Oblivion/ SPV and Metropolis Records (US)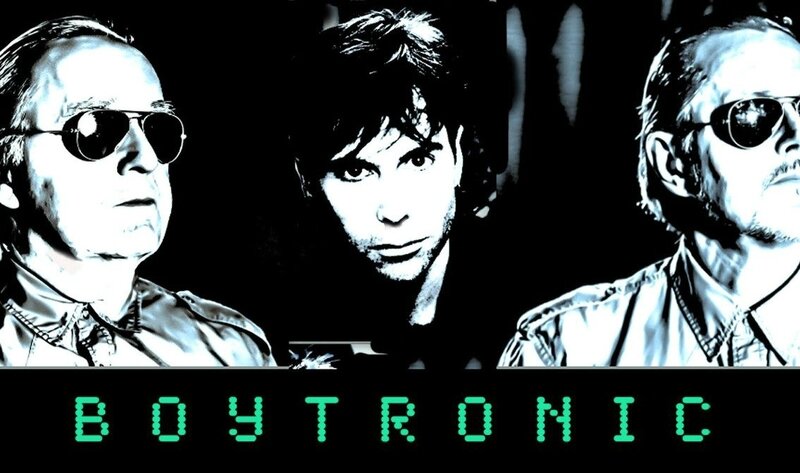 BOYTRONIC est avant tout un projet plus qu'un groupe, mais un projet de musique électronique Pop, solide car exécuté par deux passionnés de musiciens aguerris, Hayo Lewerentz (aussi label manager de MAJOR RECORDS) et Ingo Hauss.
Depuis les débuts en 1983, les allemands, accompagnés d'un chanteur, ont aligné les albums studios, les singles ainsi que les prestations live, glanant au passage une forte adhésion et une reconnaissance méritée autant de la part du public que des critiques unanimes à saluer l'accroche indéniable qui caractérise les BOYTRONIC, ainsi que la qualité affichée de leur Pop électro, son intensité propre à faire danser, vibrer et sa saveur mystérieuse qui épice le tout. Après plus d'une décennie séparant leur dernière oeuvre « Dependence » (2006), « Jewel » signe le retour de la formation sur le devant de la scène et avec un album d'une richesse affirmée, multicolore, qui fleure bon les multiples sources en terme de gouts musicaux qui animent les protagonistes : au long de « Jewel », la patte de l'electro, le son propres au groupe, font leur œuvre avec classe et beaucoup de variété inspirée et prenante. Le nouveau chanteur, anglais, James Knights (Scarlet Soho sur trois albums) se fond parfaitement dans l'esprit qui anime ses partenaires, sa voix faisant merveille et echo au beats, aux samples, aux atmosphères riches générées de bout en bout par le duo fondateur. Accrocheur, chaque titre, au choix, hypnotise, fait bouger, vibrer, c'est selon. L'esprit de l'électro eighties est bien vivant et percutant grâce à BOYTRONIC qui délivrent de nouveaux morceaux, reprise de U2 incluse, qui assurent tous à créer des feelings prenants autant aux niveaux musical, sonore, que du point de vue des paroles qui ne sont pas en reste.
Vous voulez de l'Electro Pop de premier choix ? le bien nommé « Jewel » est pour vous !
So, 'Welcome back BOYTRONIC' !

Tasunka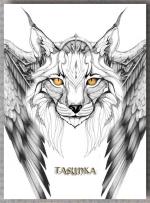 « Jewel » Track listing :

01. Time After Midnight
02. The Universe
03. Mad Love
04. Share
05. My Baby Lost Its Way
06. Jewel
07. Dark Passion
08. Free To Love
09. Big Hands For The Dreamers
10. Disco City
11. New Year's Day (U2 Cover)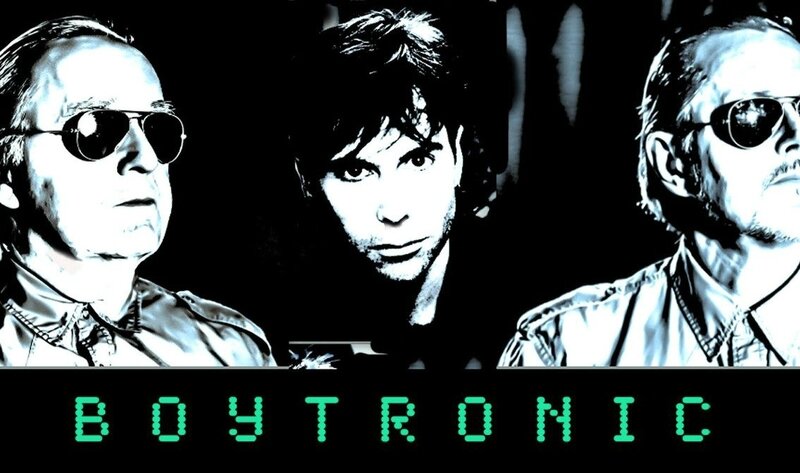 BOYTRONIC Line Up:

-James Knights
-Hayo Lewerentz
-Ingo Hauss
BOYTRONIC Discography:
THE WORKING MODEL (1983)
THE CONTINENTAL (1985)
LOVE FOR SALE (1988)
BOYZCLUB REMIXES (1991)
THE HEART AND THE MACHINE (1992)
AUTOTUNES (2002)
THE WORKING MODEL – REVERSE (2003)
MAXI (2004)
THE CONTINENTAL – REPLACE (2005)
DEPENDENCE (2006)
STARS HITS – НОВОЕ ЛЮБОВНОЕ НАСТРОЕНИЕ (2006)
new: JEWEL (Release date: 03 November 2017)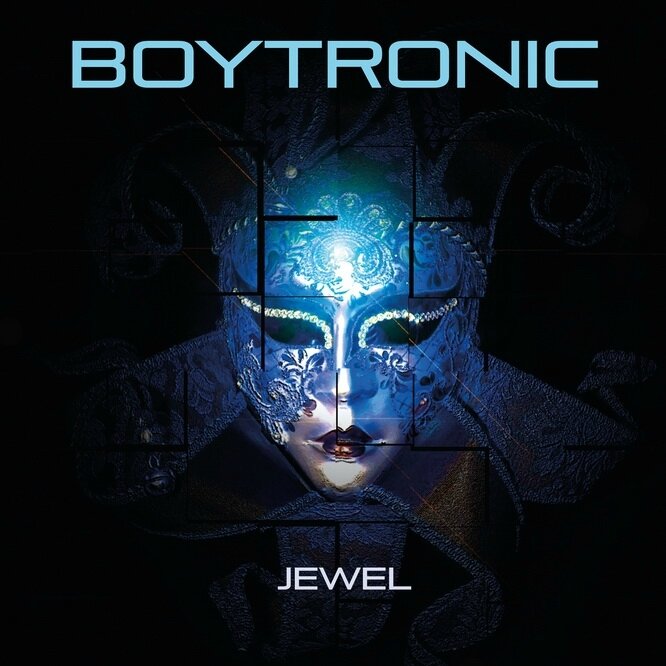 ---
01 novembre 2017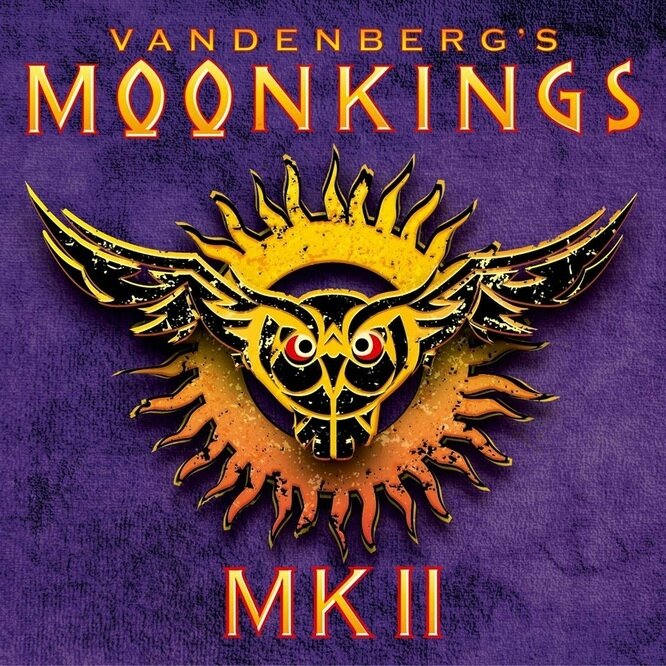 Le mixage entre un Hard Rock des racines seventies et un Heavy Rock à multiple facettes, quand il est réussi avec ce panache et cette maturité doublée de passion comme celui qu'offre « MK II », le second effort de Vandenberg's MoonKings, cela donne un album intemporel et dynamiquement prenant.
La bande fondée par le maestro à la guitare qu'est l'incontournable et devenu légendaire Adrian Vandenberg, artiste peintre et compositeur inspiré de son état qui plus est et ses trois acolytes qui ne sont pas en reste pour assurer dans leur domaine respectif, eux aussi, la bande, donc, fait impression avec son second effort.
Le fait de se connaître encore mieux grâce à la fraternité, la proximité, héritage de tournées passées ensemble depuis le premier album, a profité à la cohésion et surtout à l'âme du groupe : chacun connaissant mieux l'autre, l'alchimie due à une entente et confiance mutuelle autant artistiquement que humainement parlant, donne des résultats toujours remarqués et « MK II » en est le meilleur exemple. Plus abouti que sur le premier opus éponyme, le Hard Rock / Heavy Rock pratiqué au long des douze nouveaux morceaux s'envole sans retenue et brille de toute l'âme Rock sans compromis qui anime la bande, en un déploiement d'un solide et hymnique Hard enlevé, varié, bardé de facettes qui se découvrent écouté après écoute, même si la première est déjà convaincante à elle seule. Entre Hard Rock bien senti côté energie, Heavy Rock péchu ou plus lourd et avec des touches de Blues Rock, sans omettre de mentionner une ballade, le menu est savoureux, chaud d'une énergie justement sans temps mort, qui coure et donne corps et vie à tout « MK II ». La production, menée de main de maitre, valorise les nombreux atouts des compositions et de l'interprétation, ce qui est à saluer surtout que les quatre compères, complices au possible, se donnent de façon débridée pour délivrer la musique qu'ils aiment : la basse carrée tout autant que groovy de Sem Christoffel est bien assumée et mise en avant, soulignant combien la section rythmique Sem / Mart (Nijen Es) est des plus à la hauteur pour épauler et completer le déchainement guitaristique au top et vibrant de Adrian Vandenberg, ainsi que le chant de Jan Hoving qui marque, d'ailleurs, une bonification notable dans sa tessiture et ses variations.

VANDENBERG'S MOONKINGS a l'âme Rock bien vivante et fraiche car nourrie d'une énergie intacte et contagieuse: un "MK II" recommandé, donc !
Tasunka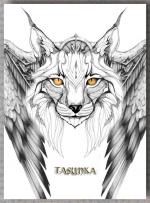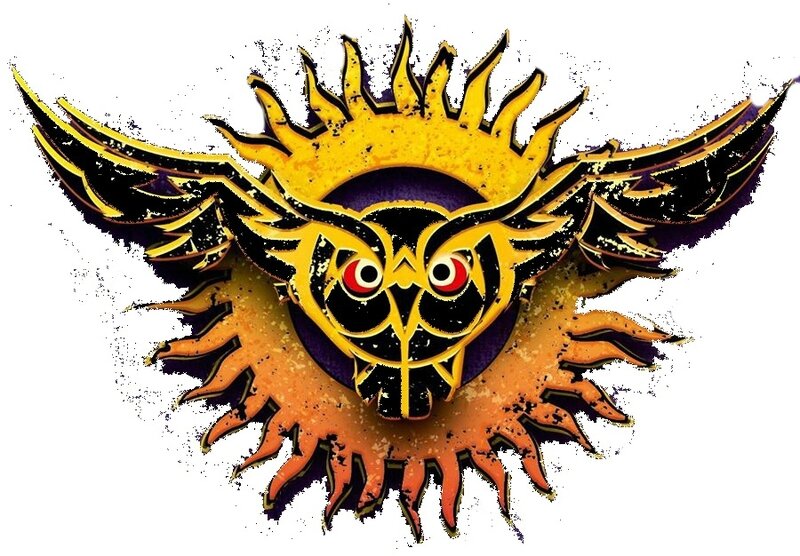 VANDENBERG'S MOONKINGS Line-Up :
-Adrian Vandenberg - G
-Jan Hoving - V
-Sem Christoffel - B
-Mart Nijen Es – D
---
---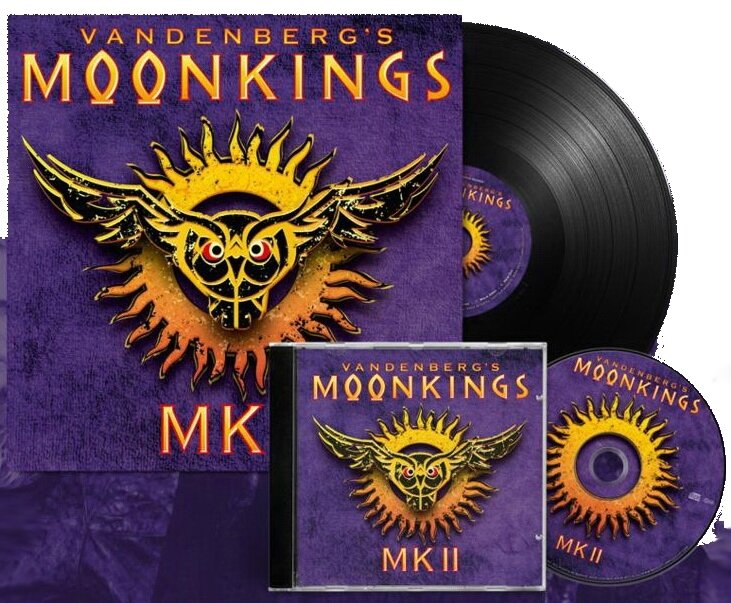 ---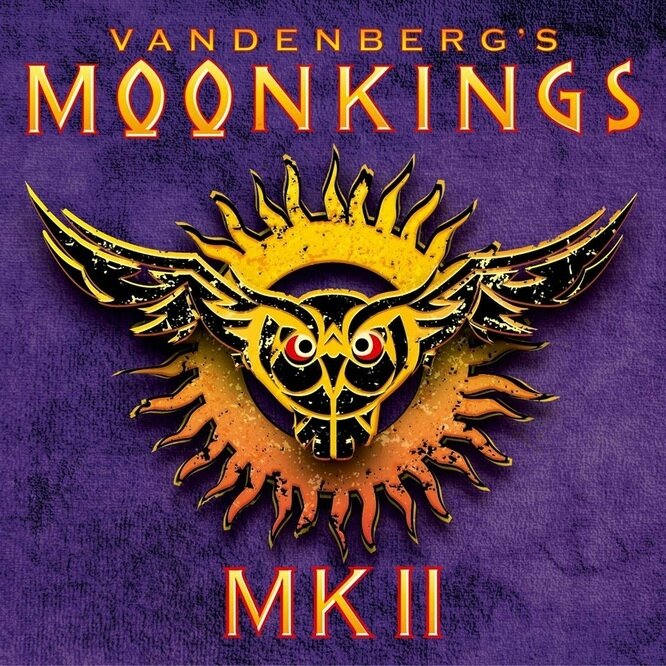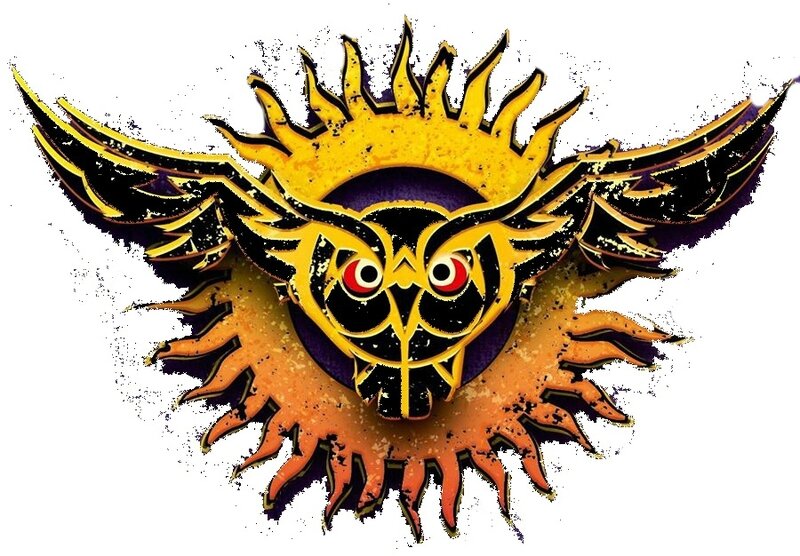 ---
31 octobre 2017

Hell & Back / Silver Lining Music
L'orientation vers le Rock classique / Hard Rock des seventies est scellée avec « Walk The Earth »: le successeur de « War Of Kings » (chronique ici / 2015) en avait déjà la senteur, et voilà que EUROPE parviennent à donner vie à dix nouvelles compositions qui luisent littéralement toutes, de cet éclat superbe d'un solide et mélodique Rock seventies doublé d'une saveur de progressif. Avant de se co-atteler à la création de l'album, Joey Tempest s'étant plongé dans le progressif via notamment la vielle discographie de RUSH, YES, (JETHRO) TULL, OPETH ou encore PORCUPINE TREE, ceci expliquant cela (notamment sur le réussi « Pictures »), en plus de retrouver les influences des racines Hard Rock toujours aussi bien digérées des pierres angulaires côté références de toujours, que sont pour EUROPE, au choix DEEP PURPLE ou LED ZEPPELIN, BLACK SABBATH.
« Walk The Earth » est intéressant, accrocheur tout autant, diversifié et uni grâce à fluidité imparable, une finesse et une dynamique de l'orientation pratiquée. L'habileté, l'agilité d'une formation qui se montre au sommet de ses moyens artistiques et techniques et ils sont nombreux et affirmés, parlent sans retenue au long des morceaux. Inspirés, les cinq le sont assurément, impliqués tout autant et cela se ressent, se vit en leur compagnie. Un line-up solide et toujours mené par le duo de tête, Joey Tempest aux vocaux riches, paroles bien senties et bien sûr John Norum, au talent ou plutôt au don de guitariste toujours aussi bluffant, il reste décidément un formidable faiseur de riffs et rythmiques imparables qui n'ont d'égal que ses soli à vous donner les poils, excusez du peu.
« Walk The Earth », c'est la classe doublée d'une belle inspiration de la part d'un quintet qui aligne autant de mélodies imparables que d'hymnes et rythmes du même ordre.
La nouvelle collaboration avec Dave Cobb (Rival Sons, Shooter Jennings, Jason Isbell, Chris Stapleton), ce producteur notamment récompensé et à juste titre par un Grammy, a porté à nouveau ses fruits et permis que les dernières compositions sonnent et produisent l'effet accrocheur voulu quelle que soit l'atmosphère pratiquée; la troupe le considère, d'ailleurs, comme le sixième membre de EUROPE et on comprend pourquoi en entendant l'alchimie du résultat. Le fait d'avoir, cette fois, enregistré aux fameux Abbey Road Studios londoniens, explique la qualité du son analogique (via l'emploi du même matériel qu'avaient aussi utilisé en leur temps, non moins que PINK FLOYD ou les BEATLES), un son analogique, donc, qui participe à donner tout son éclat, cette chaleur, aux titres. « Walk The Earth » bénéficie de la longue expérience et d'une seconde jeunesse mélées qu'affichent EUROPE, ce qui participe à délivrer un album à la fraicheur, à la subtile force mélodique et à la solide base du meilleur des classiques du Hard Rock des seventies, qui convainc et fait saluer la troupe de vieux briscards pour leur seconde jeunesse et ce onzième album studio dans les trois décennies de carrière du groupe, reformation incluse!

EUROPE y assurent tout simplement à délivrer une sensation vintage avec un punch moderne, nommée "Walk The Earth" !

Tasunka
Original artwork by famed Los Angeles artist Mike Sportes of Filth Mart.
---
The clip was directed by Patric Ullaeus and filmed in Europe's home base of Gothenburg.
"Patric has done the last seven or eight videos for us," says frontman Joey Tempest. "I sent him the track a couple of months ago, and he was like, 'Oh my goodness. I got goosebumps. I almost started crying. We have a new location here in Gothenburg, let's do it here.' It was kind of a rehearsal situation in a big room with great light and a great director who's good at shooting bands. We gave him some rough ideas for what we felt about the song, and mostly we just had fun with an old friend."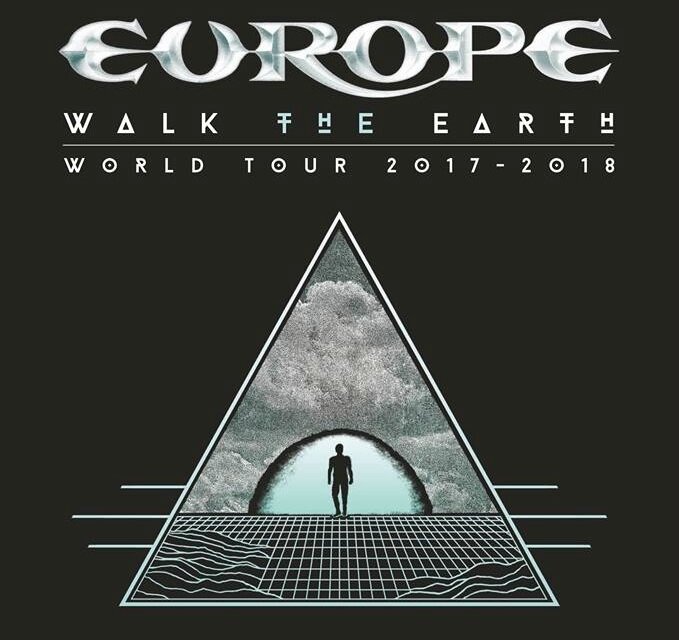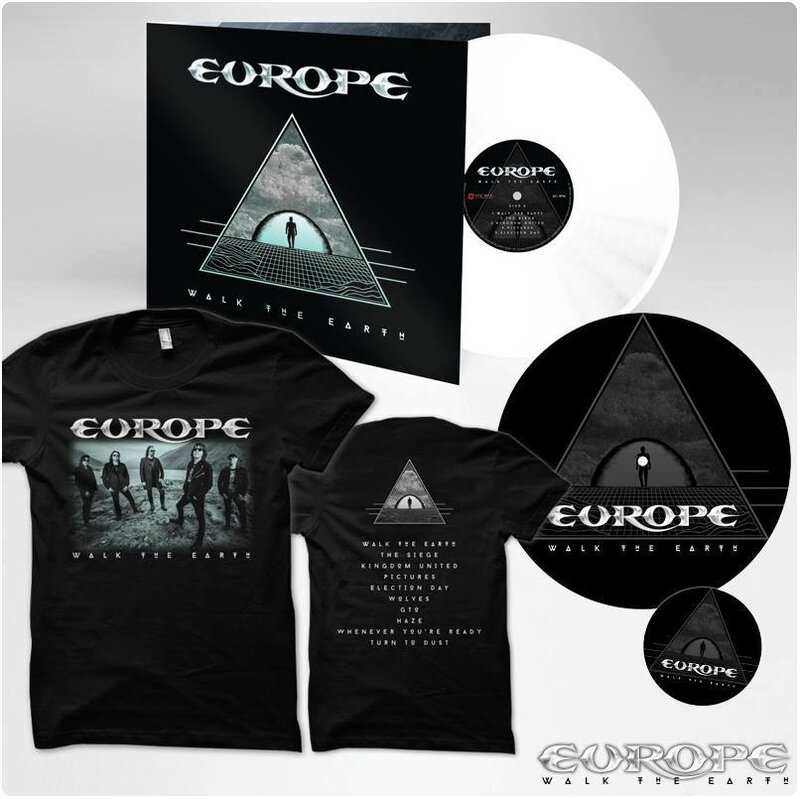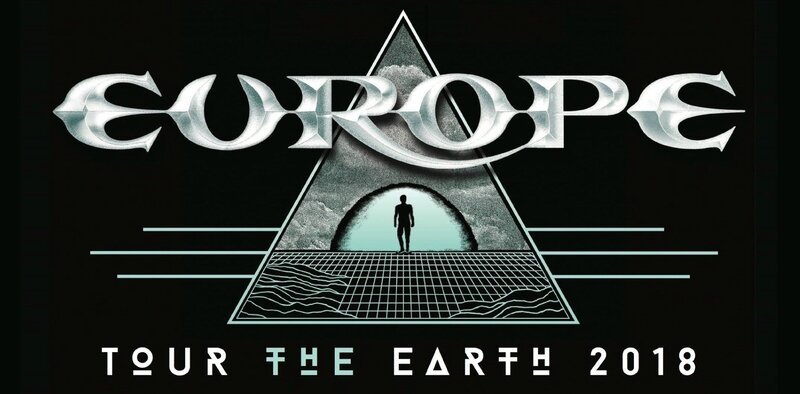 ---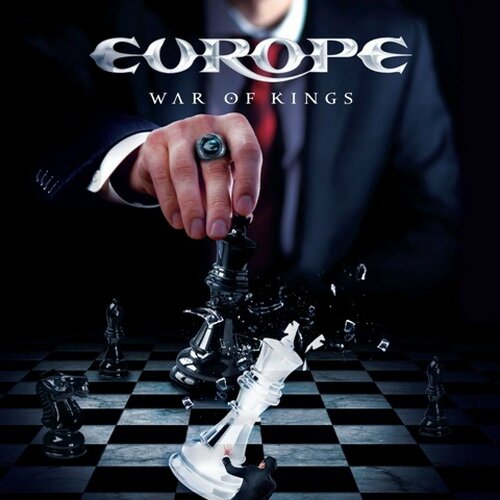 "War Of Kings" (2015) : Chronique / French Review : ici / here
---
-Joey Tempest – V
-John Norum – G
-John Levén – B
-Mic Michaeli – K / G
-Ian Haugland – D

---
30 octobre 2017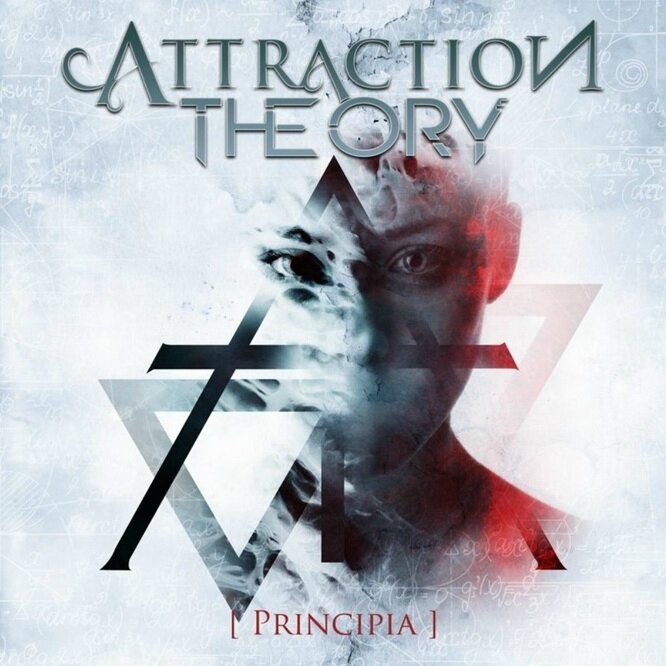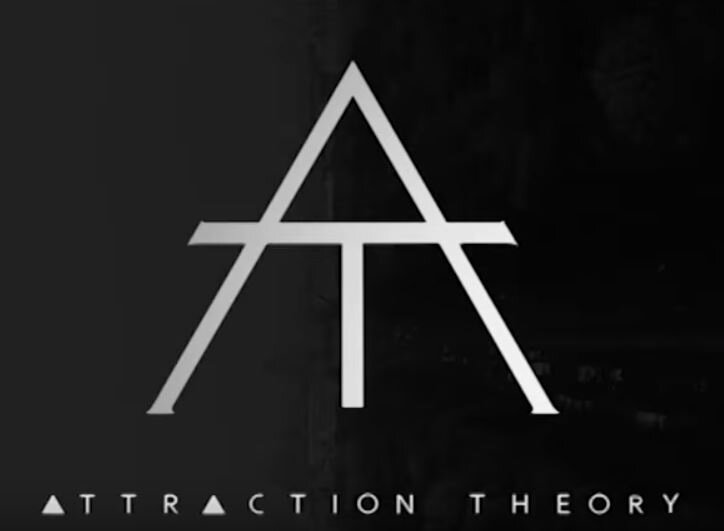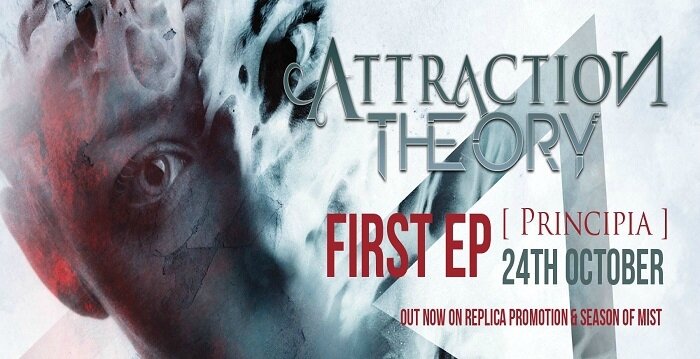 ATTRACTION THEORY, ce projet fondé sur et par les pierres angulaires que sont deux purs artistes de par leur passion et leur talent, à savoir Constance Amelane au chant de sirène redoutable et Didier Chesneau à la guitare, aux arrangements et production du même ordre, délivrent un premier EP, «[ Principia ]», de qualité. La magie de leur Metal alchimiquement mêlé de Progressif, de Rock, a une propriété notable, celle de se frayer avec aisance, un chemin pour vous rentrer sous la peau.
Entourés de deux autres calibres à l'expérience saluée, respectivement aux postes de bassiste pour Christophe Babin ( Pat O May, Headline, Virus IV) et John Macaluso (Ark, James Labrie, Symphony X, Yngwie Malmsteen) à la batterie, le duo fondateur a trouvé leurs alters egos pour compléter le groupe et insuffler aux morceaux cette touche envoutante, autant jouée, chantée avec poigne, que toutes émotions dehors. La palette des ambiances fonctionne à la fois de par sa diversité que par sa cohésion et l'expérience que ce soit de compositeur, de guitariste à l'inspiration sans failles que de producteur de Didier Chesneau (Headline, Magic Kingdom, ADX, Misanthrope) apporte ce dynamisme, cette force de sensibilité parfois écorchée, qui laisse accroché. «[ Principia ] » est l'un de ces EPs qu'on aime laisser tourner dans le lecteur, surtout avec des moments encore plus intenses via le meilleur que peut être la fine et puissante version en bonus track de « The Eye (A Reminiscent Light) », même si sa version originale en ouverture d'album, est belle tout comme peuvent l'être « Attraction Theory », « To France », mais sans non plus omettre de citer le second du duo des bonus tracks, la subtilement forte et sensible version alternative de « Attraction Theory », justement.
«[ Principia ]» peut être salué, lui qui affiche haut les atouts d'un groupe taillé pour l'international: ATTRACTION THEORY !

Tasunka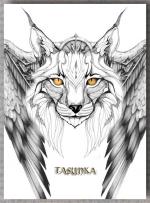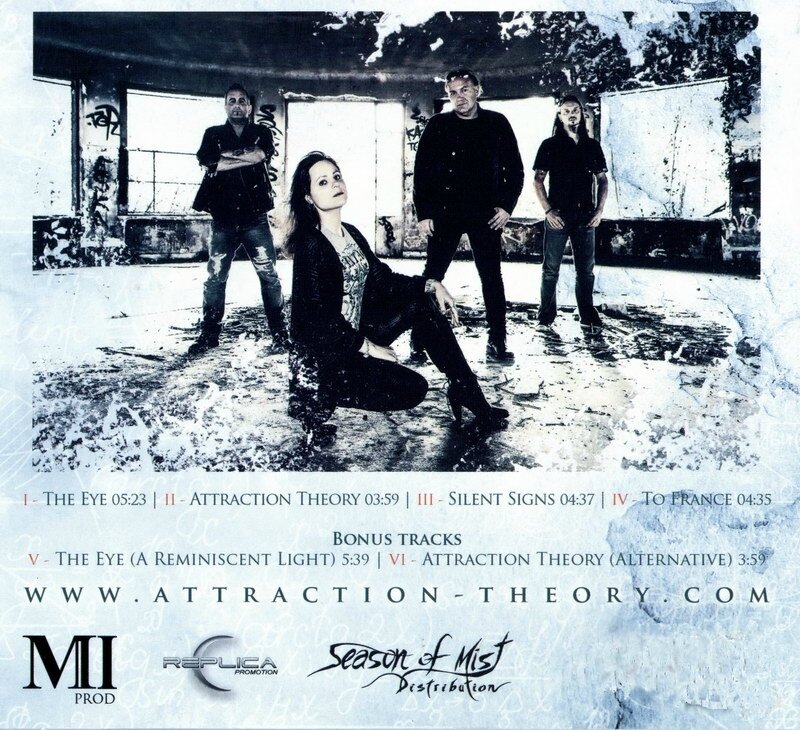 ---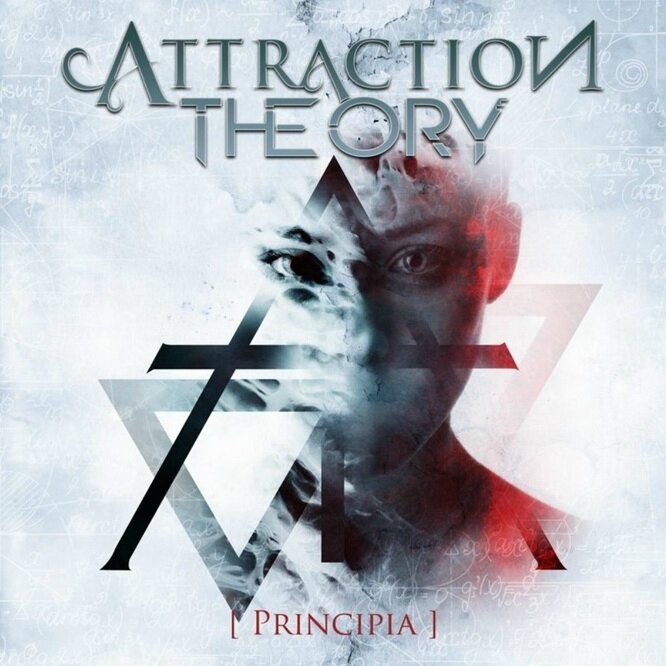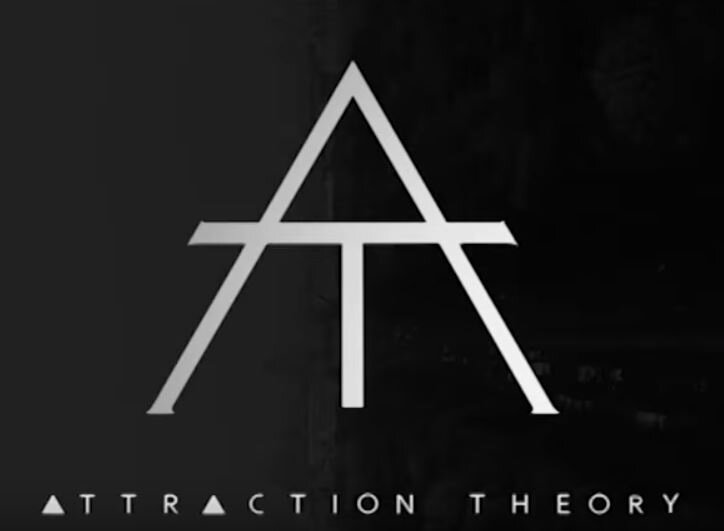 ---
28 octobre 2017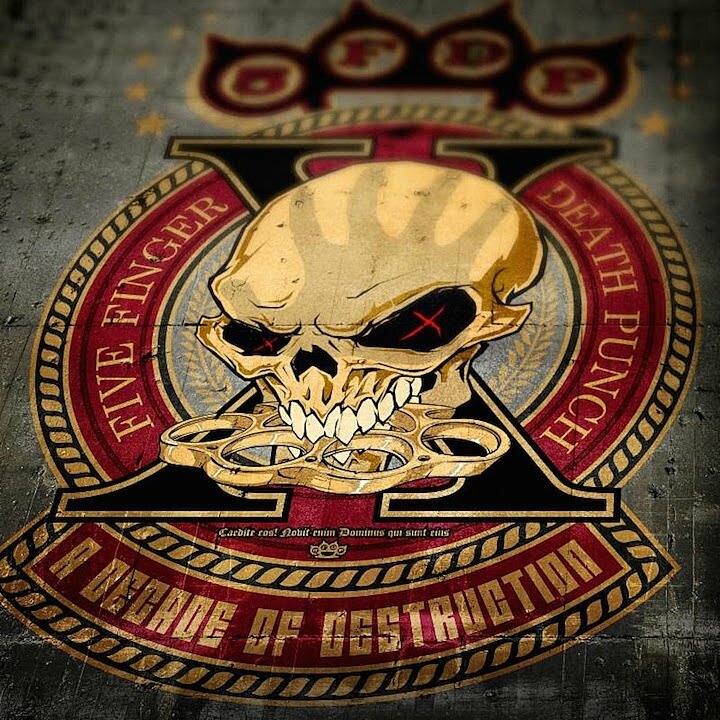 **** 01 Decembre 2017 (Sortie / Release Date) ****
==> https://ffdp.tmstor.es (En Pré-commande / Pre-order) <==
**** "A DECADE OF DESTRUCTION" ****

Greatest Hits 16 titres dont 2 inédits ! / Greatest-Hits Album: 16 tracks including two new ones
---
(English Version / Official Lyric Video "Trouble": see below)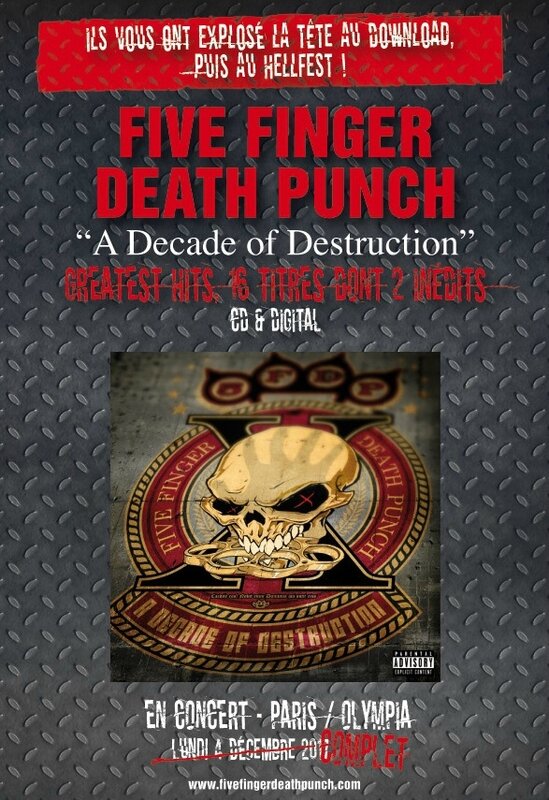 Le groupe de Hard Rock basé à Los Angeles, Five Finger Death Punch, maintes fois certifié multi-platine aux USA - et composé de Ivan Moody (chant), Zoltan Bathory (guitare), Jason Hook (guitare), Chris Kael (basse) et Jeremy Spencer (batterie) - est heureux d'annoncer la sortie, pour le 1er décembre prochain, d'un Greatest Hits baptisé "A Decade of Destruction".
Cette compilation de leurs meilleurs titres (souvent classés dans le haut des charts US) présentera aussi 2 nouvelles chansons ! Cela faisait 2 ans que FFPD n'avait pas offert de nouvelle musique à ses fans ! Le premier de ces inédits s'intitule "Trouble" (vidéo ci-dessous)

Five Finger Death Punch est également excité d'annoncer que son 7ème album studio sortira au printemps sur Eleven Seven Music. Ce disque sera le successeur de "Got Your Six", sorti en 2015 et certifié or, notamment grâce au succès du single, "Wash It All Away", n°1 aux USA.

Pour couronner le tout, le groupe est particulièrement fier d'annoncer que son concert prévu à Paris le 4 décembre prochain à l'Olympia est complet !
==> Seuls quelques packages VIP sont encore disponibles: ici <==
---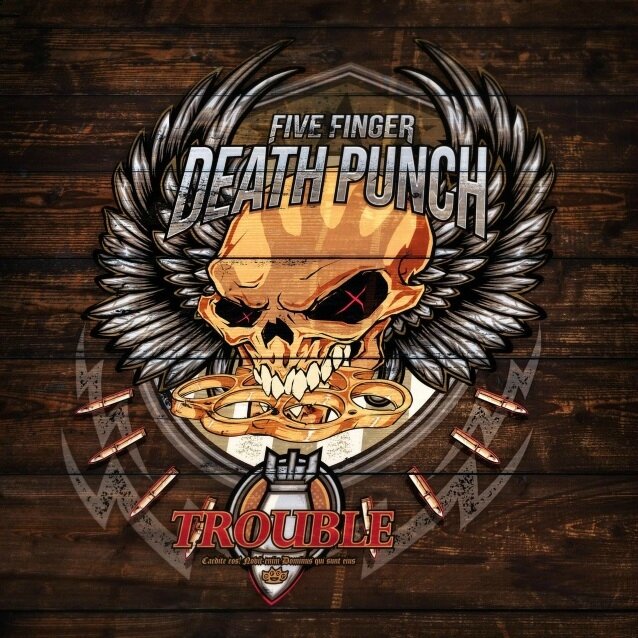 "A Decade Of Destruction" track listing:
01. Trouble (new song)
02. Gone Away (new song)
03. Lift Me Up
04. Wash It All Away
05. Bad Company
06. Under And Over It
07. Wrong Side Of Heaven
08. House Of The Rising Sun
09. I Apologize
10. The Bleeding
11. Jekyll And Hyde
12. Remember Everything
13. Coming Down
14. My Nemesis
15. Battle Born
16. Far From Home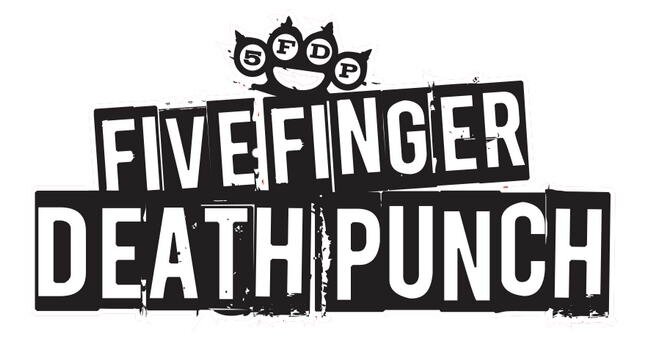 ---

FIVE FINGER DEATH PUNCH will release a greatest-hits album, "A Decade Of Destruction", on December 1. The compilation will include two new tracks — the first new music the band has released in over two years. Pre-order the collection now.
In conjunction with today's announcement, the rock juggernauts have released one of the new tracks from the album, titled "Trouble". Check out the lyric video for the single below.

FIVE FINGER DEATH PUNCH's seventh full-length studio album will be released in spring 2018 via Prospect Park in North America and Eleven Seven Music internationally. The album follows their critically acclaimed 2015 chart-topping hit album "Got Your Six", which featured No. 1 single "Wash It All Away" and was certified gold in 2016.
==> European Tour Dates: click here <==
---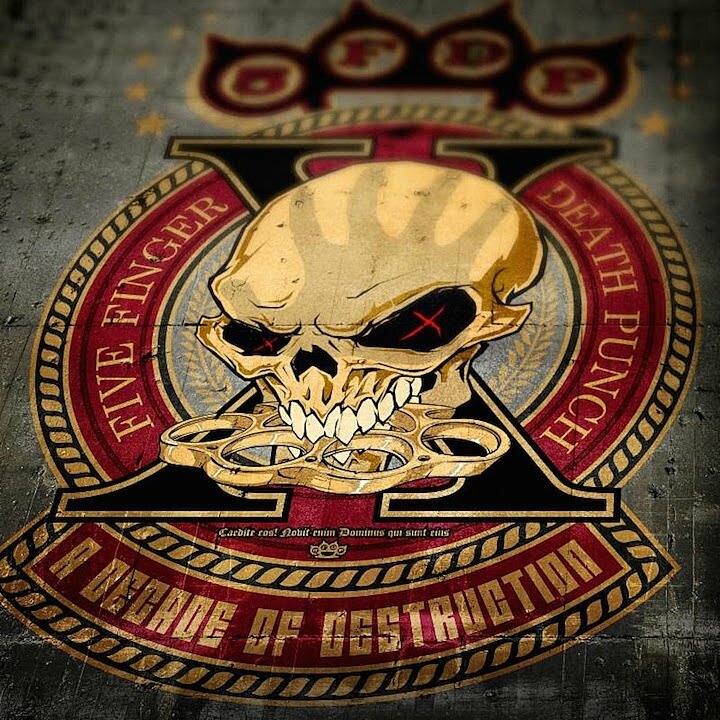 ==> 5FDP Albums: Chroniques / French Reviews: cliquer sur les pochettes / click on any artwork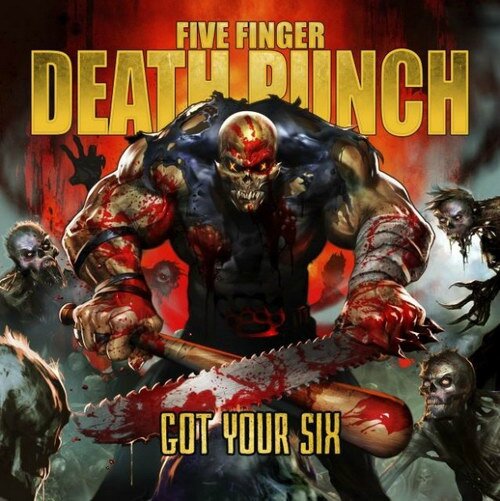 ---